Truth be told: men can rock a long haircut without transmitting the 'I moved to Goa in the 70s and for unspecified spiritual reasons have not seen a pair of scissors since then' vibe?
While that may be the reality for a small minority (you do you!), there's plenty of proof out there that men can ooze style with a longer barnet, while looking sharp.
In recent years, the capricious rules of fashion no longer dictate that long haircuts should remain firmly in the box labeled 'aging band geeks, Woodstock attendees and every member of Guns 'n' Roses'.
On the contrary, high-profile celebrities like Keanu Reeves, Jared Leto and even Harry Styles have reopened said box and discovered the artifacts within, brushing off the cobwebs and proving that shoulder-skimming locks can steal the show once again.
So, if you're looking to channel your inner cool, pay close attention. Our list of the best long haircuts for men plus styling tips will have you looking more like Jason Momoa and less like a disheveled casualty from the most recent Viking-Anglo Saxon scuffle.
If you're looking for something shorter, we also have a lookbook of the best medium-length hairstyles for men or the best short haircuts for men.
There's a fine line, trust us.
If you need a little help styling your hair, these are the most popular hair care products for men right now:
For more short hairstyle inspiration, check the rest of our men's haircut styles guides series:
The 23 best hairstyles for men with long hair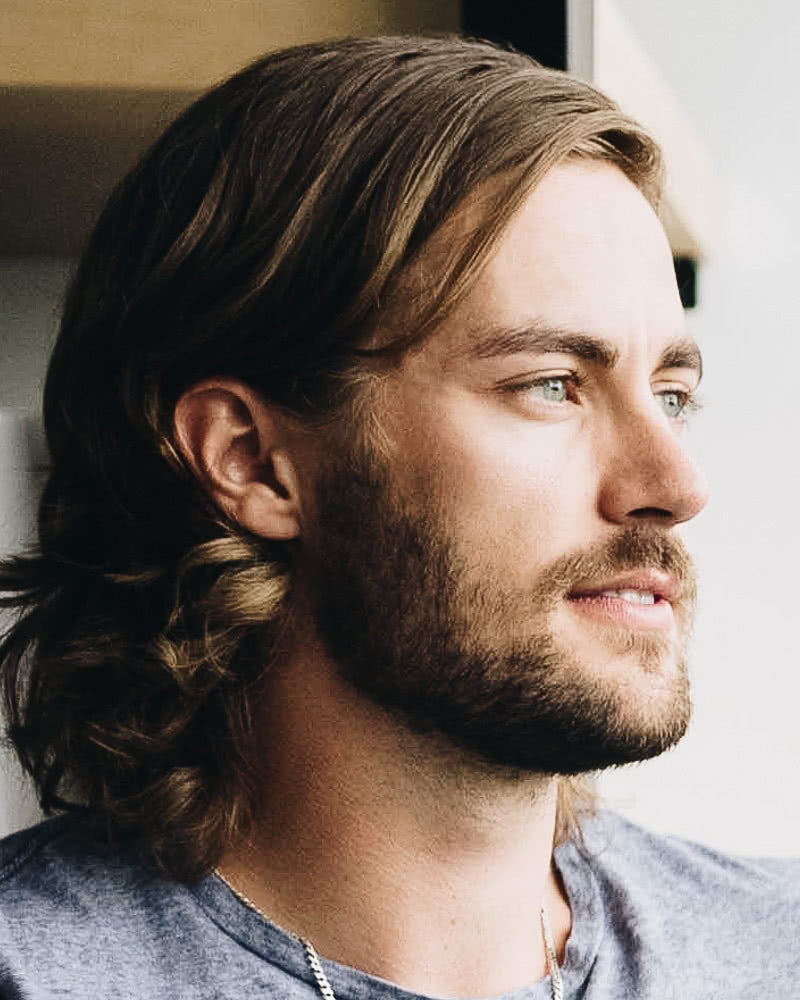 How to style long hair for men: 6 expert tips
'With great hair, comes great responsibility'. While this is admittedly a rather creative interpretation of Voltaire's omnipresent advice, it nonetheless should be heeded. You are responsible for taming that voluptuous head of hair and providing it with the appropriate care.
If time is of the essence
Long hair can be a saving grace for those who despise faff. If you wake up looking like you've been dragged through a hedge backwards or just want a quick-fix, it's super easy to slick that mane into a braid, messy bun or ponytail.
At the same time, longer haircuts are perfect for those who love to experiment. More hair logically means more options. If you enjoy making a statement, your hair could be the ultimate cherry on the cake with the endless styling possibilities!
Stuck for ideas? Think Viking-style, messy man-bun or ponytail variations. Be inspired by your favorite long-haired celebrities— they don't tend to be wallflowers…
Maintenance considerations
For long hairstyles, you can get away with visiting your barber only once every 3 to 6 months. Of course, if you're still growing your hair to its full capacity, the longer you leave it, the better.
However, those with more complex styling requirements (any sort of fringe, or a long/short fusion style) will need to make the trip a little more often. You can always nip in for a quick trim on the necessary bits while leaving the back to flourish.
If you want to maintain shoulder-length, just visit every 6-8 weeks to keep it shipshape and manage any, um, damage. Shameless rhyming couplets aside, the general rule is this: the shorter the style, the more hair appointments you're going to need. Simple.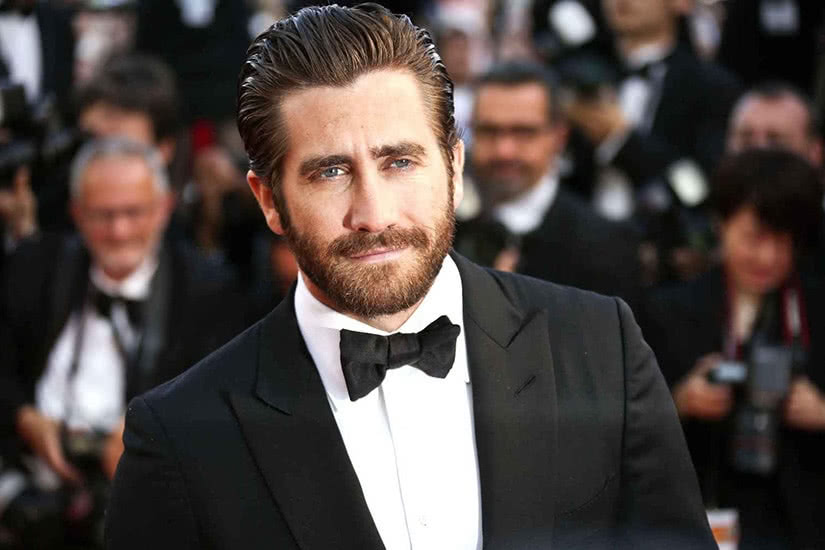 Messy or structured?
Newsflash: long hairstyles on men can look just as polished as your classic buzzcut. Okay, obviously it takes a little more effort (unavoidable really, when the buzzcut is the hair equivalent of a pizza delivery: ready to go with no prep required).
But, paired with a clean middle (or side) parting, a swept-back ponytail can exude the ultimate 'reigned-in' polished chic. You know, the classic 'I'm actually eccentric but I will acquiesce on this occasion' look.
However, if you prefer a messier un-done aesthetic, then hallelujah, that happens to be long hair's favored style, too.
Unlike with some shorter cuts, (where often the contrived 'effortless' look actually demands an obscene amount of effort and therefore becomes somewhat paradoxical), long hair is made to be loose and casual. Either way, whether the day requires a messy or structured look, long hair can be your willing compatriot.
Texture and thickness
The success of a long hairstyle can ultimately come down to the texture and thickness of your hair. Asian hair tends to be straight and thick, hence why longer haircuts are sometimes favored by and look great on Korean and Japanese men.
However, the style is open to all ethnicities, providing your hair is thick enough (fine hair often looks wispy and lackluster when left to grow).
Ideally, your hair will be naturally quite lustrous, and carry a gentle wave for maximum versatility. Dead-straight hair can appear quite severe if left to hang on its own accord, and curly long hair can risk channeling Queen's Brian May (sorry Brian).
Face shape
Oval: This is hands-down the best face shape to cater for longer hair. Oval faces are balanced, and can effectively carry a large range of hairstyles. So, oval faces, you're good to go.
Long: Why the long face? Is it because you just learned that long hair doesn't flatter a long face shape? Unfortunately, the longer your hair, the more it will lengthen your already longish face. Not recommended, sorry.
Square: Longer styles are acceptable here, providing you ask for a few layers to frame and soften your angular jawline. Subtle layering around the face can work wonders for balancing a quadrilateral visage.
Heart-shaped: Heart-shaped faces tend to work best when paired with a long, side-swept fringe (bangs) to frame and create balance. So long as the length of the rest of your hair considerably exceeds your chin, what happens from there down is up to you.
Round: This is where straight hair can be a blessing, as it can elongate the face and bring equilibrium to a rounder face shape. Otherwise, wavy long hair can work by providing more volume at the roots and resulting in a similar face-lengthening effect.
Age
Unfortunately, hair has an often unwelcome habit of thinning out as we get older. In this case, long hair can serve to exaggerate the aging process. However, if you find your hair has retained a lot of its youthful luster, you're generally free to embrace longer hairstyles.
There is absolutely nothing wrong with a silver mane (lion's manes actually go grey with age too, and we don't see the King of the Jungle looking any less majestic).
Terminology: How to explain what you want to your barber
The absolute number one rule is to explain to your barber that you're growing your hair out.
Returning to the same barber each time will help you achieve your ultimate hair goals, too. That way, they can see the process through from start to finish while being aware of your desired final look, and subsequently, keep on top of the maintenance.
Layered or blunt:
Longer hairstyles come with a little less jargon than shorter styles. Layering is a technique used to thin out very thick, heavy hair, while blunt cuts serve to thicken wispy ends, creating a more voluminous appearance.
Fringe (or bangs):
Asking for a fringe ('bangs' in the US) will help to frame certain face shapes to optimize your existing features. When you ask for a fringe or bangs, you're asking for shorter hair to fall on or around your forehead. The particulars (length, layered or blunt) are up to you and your barber to decide.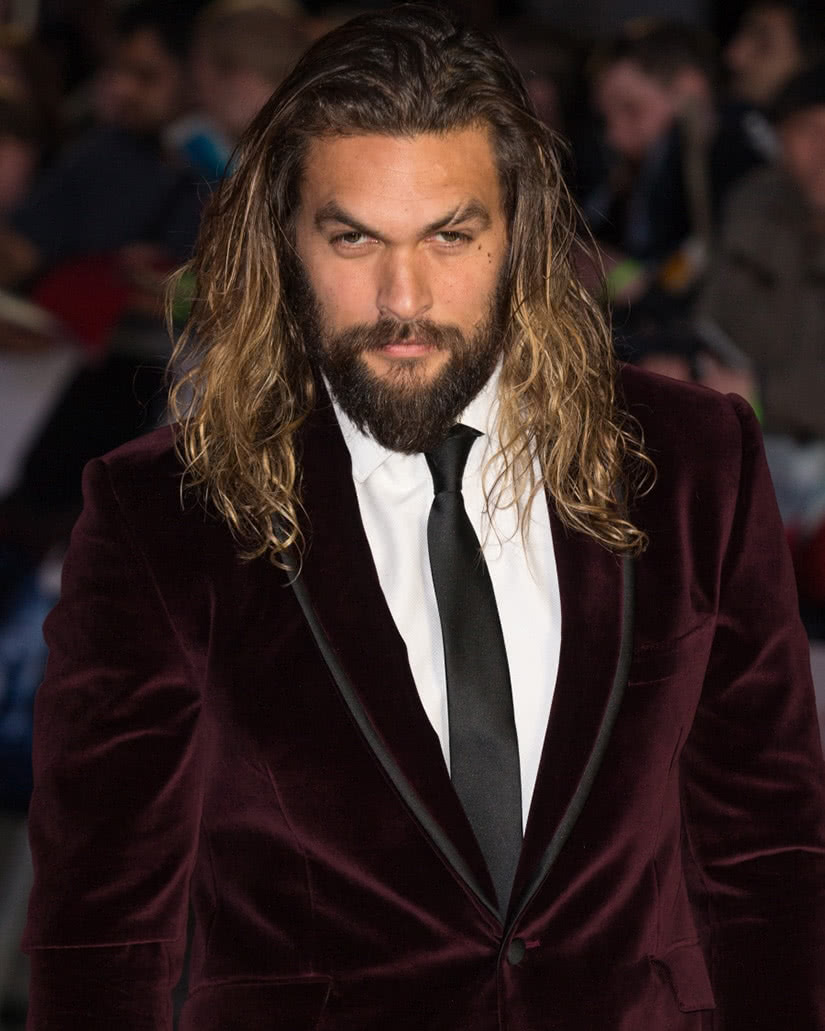 Frequently asked questions about long hairstyles for men
Is long hair in style for guys?
Yes, longer hair on men has had a fantastic revival, after a decade or two of hiatus. There are plenty of modern long hairstyles for men that do not just imply a reluctance to let go of times gone by. Seriously. Ask Christian Bale. If Batman's doing it, it's still cool.
Is long hair in style for guys this year?
Long hair for guys is undergoing a welcome revamp this year. Long, natural hair is certainly in when it comes to overt masculinity. With heaps of fashion icons adopting the look, it's predicted to remain popular for some time yet.
What men look good with long hair?
Generally speaking, men who are naturally hirsute tend to be the best candidates for a longer haircut. Thick, wavy hair is considered the best state to work with.
How do boys style long hair?
Younger boys are often in the perfect position to maximize long hair. Left in loose curls or waves results in a carefree, bohemian style while tying it back in a ponytail can make a little man look super cute, too.