Nestled somewhere between the buzzcut and Braveheart's William Wallace lies a happy compromise of medium-length haircuts.
For men, medium-length hairstyles can flaunt a healthy head of hair. If you're well-endowed in the hair department, a medium-length hairstyle can be a serious head-turner. However, even if your hair is slightly on the thinner side, there are plenty of ways to craft a convincing impression of ample tresses.
While shorter haircuts can be tremendously easy to style, medium haircuts provide freedom and flexibility with which short hair just can't compete. Paving the way for quiffs, pompadour, and textured crops, medium-length men's haircuts open up a Pandora's Box of possibilities.
Medium-length hair is typically defined as a style that's 5 to 10 centimeters long (2 to 4 inches). Of course, these are guidelines only, and your barber can help you create the perfect cut for your specific hair properties.
While all-over medium-length hair can look youthful and handsome, an equally popular approach is to have a shorter back and sides while keeping the length on top.
Whichever style you prefer, we've tailored the ultimate list of the best men's haircuts for medium-length hair, plus helpful tips on communicating your vision to your barber.
If you need a little help styling your hair, these are the most popular hair care products for men right now:
Check our selection of the best hair products for men to see the complete collection.
The 31 best mid-length hairstyles for men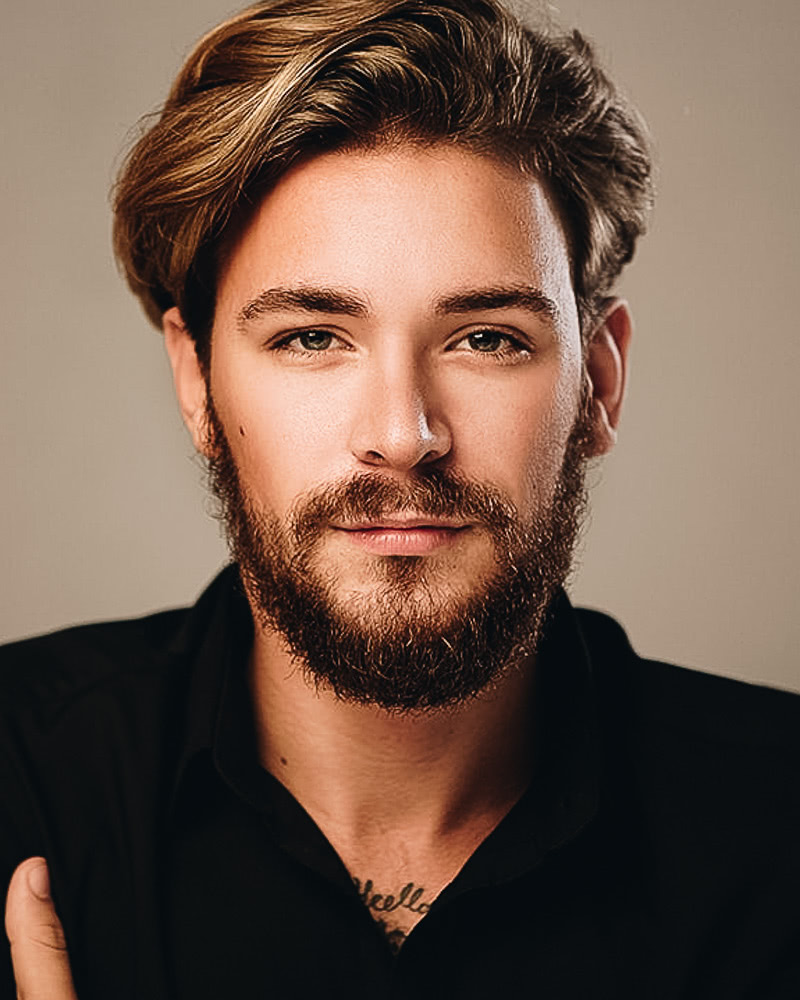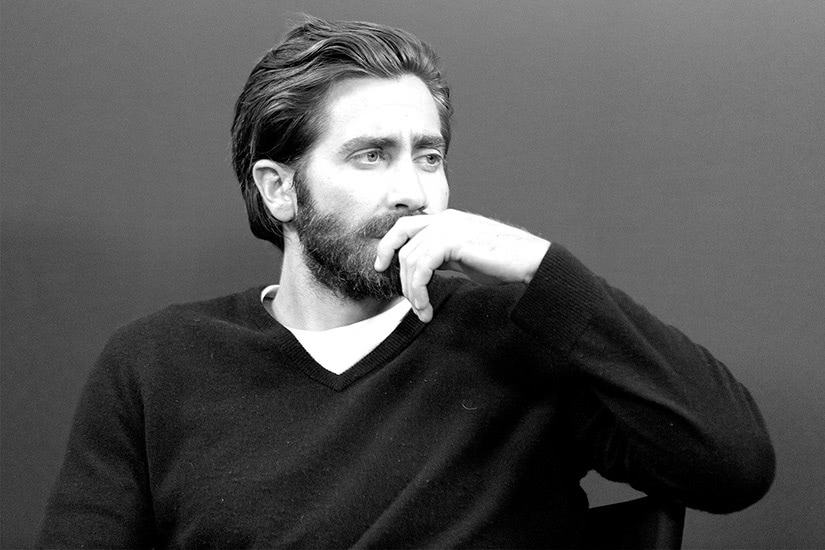 How to style medium-length hair for men: 6 expert tips
Styling time:
If you're pressed for time in the mornings and prefer to minimize your mirror minutes, there are plenty of low-maintenance styles for medium-length hair that'll see you looking polished from the get-go.
Though the buzzcut is considered a great no-fuss style (the very short nature of this cut means there's no possibility for kinked up bed-hair in the mornings), there are still a number of minimal effort styles for medium-length hair which allow more freedom with different styling.
If you prefer a longer top, the crew cut could be a good choice. Much like the buzzcut but with a slightly longer top, this trendy style requires little effort in the mornings. Simply comb your hair over to one side, and set it in place with a little hair gel. Done.
Otherwise, try a casual quiff or let loose with a fringe to make the most of a good, medium-length cut and minimize styling time.
Barbers: treat or chore?
While some of us love a visit to the barber, for others, it can be a necessary evil. If you've got the time and inclination, you have more freedom to pick a cut that demands more maintenance.
If you fall into the former category, styles like the square fade could be perfect. The fade is cut slightly higher on the sides, resulting in a clean, polished look. This will require regular upkeep to prevent bushiness. Buzzcuts are hugely popular, but usually mean a fix-up every few weeks, too.
However, if regular barber trips are your idea of hell, there are plenty of low-maintenance styles to choose from. The crew cut could be a happy medium. With the signature style being longer on top, you have more leeway with letting this one grow out a little before dragging your feet to the barbers.
The Ivy League may be an even better choice. Essentially a long buzzcut and possibly the most low-maintenance of medium haircuts, the Ivy League can stand to grow out a little longer than other cuts, before a barber visit becomes necessary.
Messy or structured:
If you're blessed with a mop of wavy or curly hair, a medium-cut taper-fade will accentuate it. Play on the volume by spraying with a good sea-salt spray and running a coin-sized amount of gel through to emphasize a messier, trendy cut. Messier cits tend to demand a bit more styling, but the end result is worth it.
The modern bowl cut (think Leonardo DiCaprio in Titanic, but shorter and choppier) is back en vogue, albeit modified. A nice option for those with a penchant for effortlessness, the modern bowl cut falls somewhere in between messy and structured. What's more, it requires little styling and just a quick trim every now and then.
Structured cuts are definitely a good choice if you prefer no-fuss. While buzzcuts, crew cuts, and fades mean more visits to the barber, the upside is they tend to need less daily styling.
Texture and thickness:
The natural texture and thickness of your hair will play a big part in deciding which style is best for you.
For thin and fine hair, short-back-and-sides with a long-top can be an effective way of making hair appear fuller. Blunter cuts also tend to give the illusion of thicker hair.
Blessed with medium textured hair? Lucky you. You're free to experiment with most cuts and styles. Medium-textured hair responds well to voluminous styling, so a pompadour could be a good choice.
Coarser hair can be as challenging to manage as fine hair (yes, thick hair can be problematic, too!). Fortunately, a clean, high fade with a round top could be the ultimate rescue for coarse hair. Using a good conditioner is crucial as coarser hair tends to be drier.
Face shape:
While any barber worth his salt will be able to identify your face shape and advise you accordingly, it never hurts to familiarise yourself with the most common face shapes.
For rectangular face shapes, you would do well to avoid elongating your face further. Avoid high-volume styles, and focus on balance. Slicked-back styles and side parts usually work here.
More of an oval shape? Congratulations, you've won the genetic lottery. Oval faces are proportioned evenly and can handle most styles. The world's your oyster.
If you're on the square side, you'll want to accentuate that nice, angular jawline. An undercut could be flattering or a more voluminous style like a blow-over. Softer, longer styles will make for a nice balance.
Oh, have a heart (shaped-face). You'll want to balance your features, particularly your chin. A textured fringe that's not too heavy should do it.
Slightly spherical? Rounder faces demand angles. Side partings are great for faces on the rounder side, as are styles that elongate your face. Think pompadour or all-out quiff.
Age:
Contrary to popular belief, any style can work at any age— it all depends on the attitude of the wearer. Seriously.
Whether you prefer to channel your inner 'silver fox' by keeping your grey hair, or decide to go totally bald, there are plenty of sharp haircuts for the mature man.
If you're naturally wavy and still retain a veritable head of hair, a short wave-cut could be perfect while quiffs and pompadours are a classic choice for the mature gentleman. On the other end of the spectrum, a clean, shaved head is often preferred for those with less enthusiasm for daily styling.
Younger, more hirsute men? It probably goes without saying: make the most of that luscious head of hair. Experiment with styles based on your hair texture and face shape.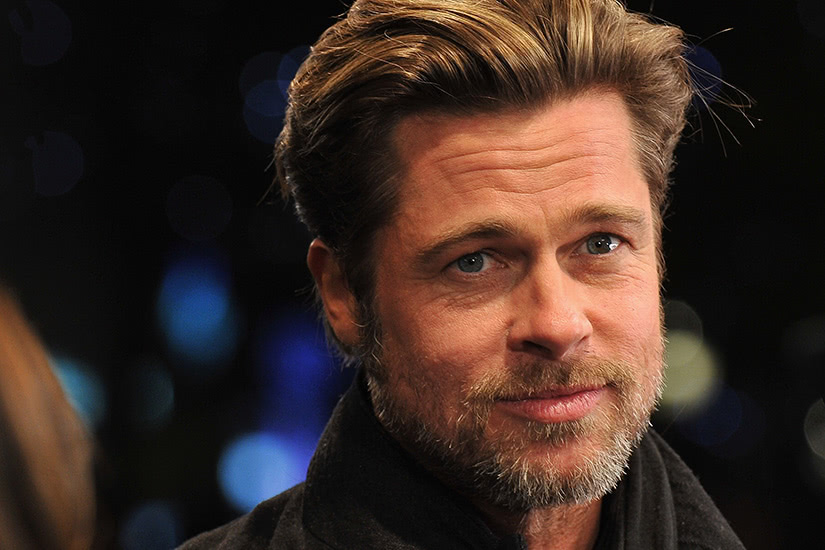 Terminology: How to explain the medium-length haircut you want to your barber?
You don't have to study barbering to gain a basic knowledge of the industry terms. Knowing a little jargon can save frustration and miscommunications at your next barber appointment. When you have medium-length hair, you will come across different terminology than those opting for shorter cuts.
Texture: When your barber asks if you want choppy, layered, or thinned hair, make sure you know what he (or she) means by these terms.
A 'choppy' cut is when the barber cuts your hair unevenly, at different lengths, and a 45-degree angle. This is the go-to method of creating volume in finer hair.
'Layered' is when your hair is cut shorter near the top of your head, again resulting in a more voluminous appearance.
'Thinned' hair is a method used to tone down a heavy mass of thick hair by using thinning scissors. For those with this hair type, 'thinning' is a superb way of reducing heaviness while retaining length.
Arches: As you may have guessed, the 'arches' of your haircut denote the area above your ears. Attention to this area is totally underrated: the careful clipping of higher 'arches' can elongate the ears for those on the smaller side, whereas requesting 'natural arches' will result in tidying the area (unruly hair around the ears is never a good look).
Know your nape: The way hair around the nape of your neck is cut can create a range of differing effects.
A 'blocked nape' is where your hair is cut straight across in a blunt style. This works as an optical illusion to actually make your neck appear broader. Regular trims are required to maintain the shape, however.
A 'rounded nape' has the opposite effect by forming rounded edges as opposed to blunt right angles, this technique can make a thicker neck appear slimmer. Who knew?!
If your neck is neither too wide, too slim, but just right, a 'tapered nape' results in the hair graduating smoothly into a natural stoppage at the skin of your neck. This style requires less upkeep than the former two.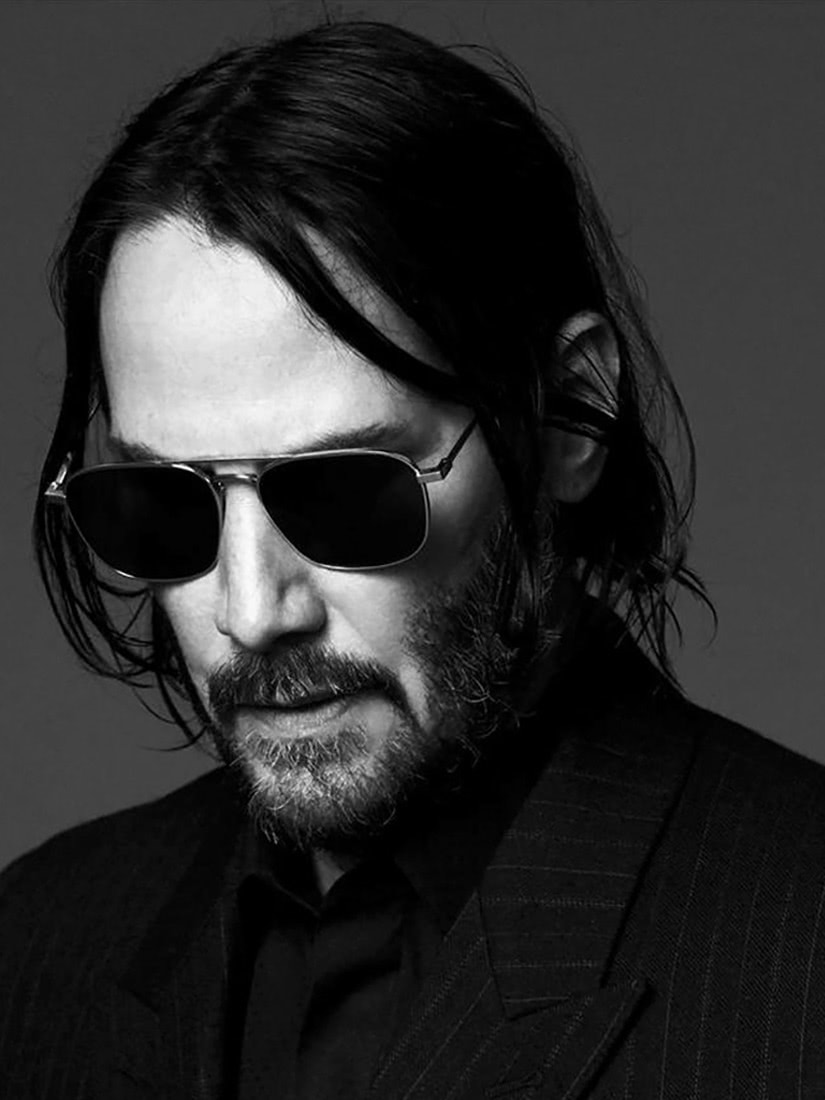 Medium hairstyles for men: Frequently asked questions
What can men do with medium long hair?
One of the most attractive qualities of medium hair is the variety of styles you can adopt. From neat combover styles to messy textured surf-style hair and even ponytails, the options are endless.
What is medium hair length for men?
Medium-length hair is usually defined as hair that is between 5 and 10 centimeters in length. Although of course, this can vary. Your barber will help you find the most aesthetically-pleasing and manageable medium-length for your hair.
How do you style medium-length boys' hair?
Medium-length hair on boys is no longer a one-way ticket to looking like a pre-Raphaelite cherub.  Medium-length hair on younger boys looks great with some wax ran through it, creating texture and making the most of youthful locks.
How long should men's hair be?
The ideal length of any man's hair is entirely his decision. However, there are some factors to consider which will help to accentuate your existing features: the natural thickness of your hair, your face shape and desired styling time can all affect your decision.