Think about your ideal night of sleep. You put on the best sleep mask, stretch your arms, feel your soft sheets and blankets around you, and sigh before drifting off to sleep.
Are there bright lights involved? Likely, not.
Whether you're a fan of night lights or not, there's a reason complete darkness tends to be more restful. When you're getting ready to nod off in the evening, turning out the lights signals your body to create soothing sleep hormones–all the better for a deep, uninterrupted sleep.
If there's light in the room, or if you're traveling on a plane or taking a sunny siesta, it's harder to fall asleep for this precise reason! Using a blackout eye mask or a contoured sleep mask that completely shields you from light can make sleeping much easier. 
Sleep masks need to be soft and smooth, yet sturdy and snug. Fortunately, high-end sleep masks do exist, including ones with memory foam pillows for each individual eye! These often come in gorgeous styles, for women's sleep masks and men's alike.
We've selected five top-tier masks to help aid your naps and beauty sleep, whether you're at home or on the go. Whether you're a light sleeper or not, get ready for a great night's sleep–you've earned it.
The 5 best sleep masks
Take a look at our sleep mask buyers' guide after the list to see exactly what you should pay attention to before purchasing a premium sleep mask.
Manta Sleep Mask: Best overall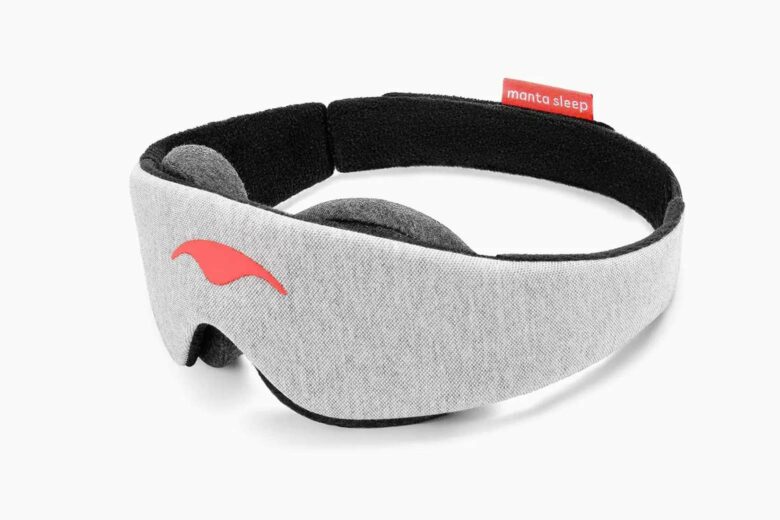 If you've ever worked with a sleep mask with flimsy straps and a plasticky feel, you know that the wrong sleep mask can be a distraction.
Presenting: The right sleep mask. Manta's sleep mask has a seamless, quilted surround that offers cushioning for your whole head, not just your eyes. However, your eyes do get special treatment. With two light-blocking rounded pillows that surround each eye, this sleeping mask comforts without pressure. You have room to softly bat your eyelids as you drift away. There's no oppressive layer–just the space you need.
The blackout eye mask easily adjusts to fit around any head or hairstyle. Its materials breathe easily. This is no overly warm mask that feels stifling in summer; it's perfect for year-round sleep support.
The Manta Sleep Mask comes with a carrying/wash bag as well as helpful earbuds to help you slip into slumber even more quickly.
Best for: Anyone looking for a comfortable mask with guaranteed darkness for deeper sleep.
Derek Rose Eye Mask: Best luxury sleep mask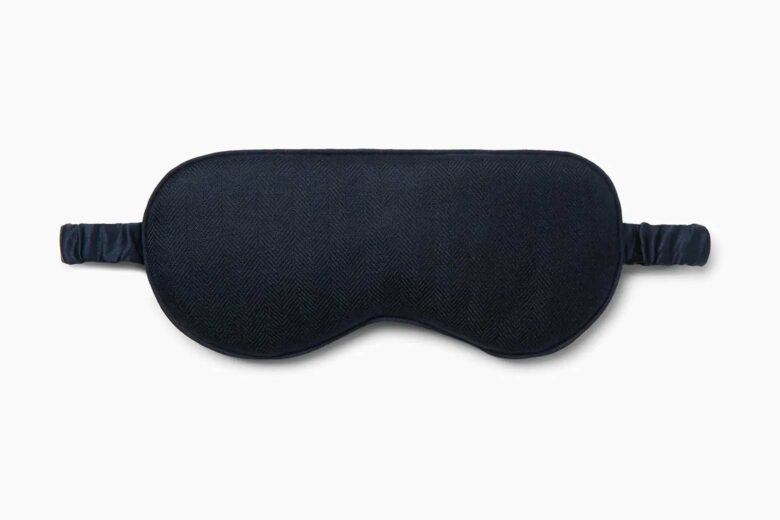 Cashmere. Silk. Satin. These soft, light fabrics enhance any situation. Sleeping is no different.
Bring an edge to your evenings with an eye mask that elevates sleep to princely status.
The Derek Rose eye mask is made of herringbone-stitched cashmere and lined with smooth silk satin. It feels cool on your eyes, and doesn't pull or scratch. Its beautiful navy color is reminiscent of the night sky. It comes with a carrying case sewn from the same soft materials. Its covered elastic strap holds the mask snugly against your head–no slipping or pinching at all.
Looking for a way to make sure that your rests are resplendent? With the Derek Rose Eye Mask, you'll be nodding off in no time. This mask won't let any light in to disturb you. (Think of it like a premium security blanket for adults.)
Best for: Silky-smooth support of your sleeping habits, with an elevated look and feel.
Alaska Bear Silk Sleep Mask: Best value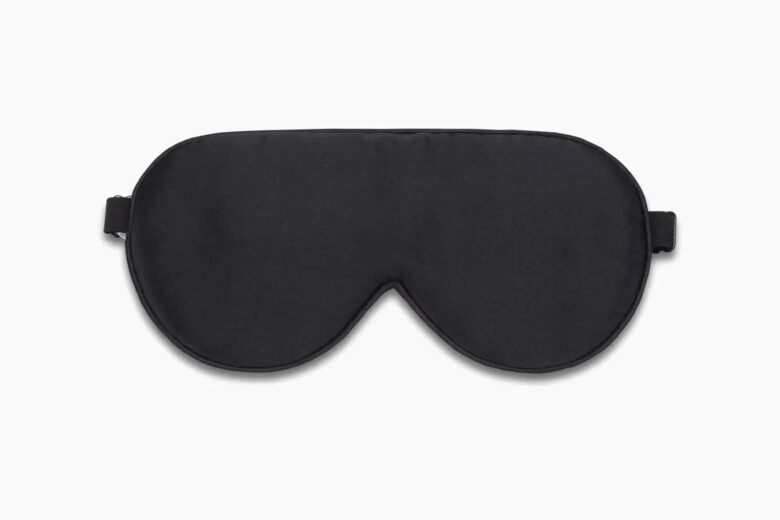 With a streamlined shape that's easy for packing, this Alaska Bear Silk Sleep Mask is the perfect companion to a good night's sleep, whether at home, in a hotel or on the plane. It comes in 13 stylish and easily recognizable colors. The sleeping mask itself is made of high-quality mulberry silk. Slide it on, and you'll find yourself slipping into a deep rest.
It's 100% light-blocking, so you can rest any time, day or night. Its adjustable, ergonomic straps allow you to fit it to your head with ease. The silky fabric lining its interior promotes a gentle environment for sleep without irritating your skin. No more waking up with under-eye bags; you'll be rested, and your skin will be, too.
With its luxe feel, and helpful features, Alaska Bear Silk Sleep Mask is a pleasant surprise to find just how budget-friendly this mask is.
Best for: Truly accessible, sleep-enhancing support–no matter where you are.
MZOO Sleep Eye Mask: Best light-blocking sleep mask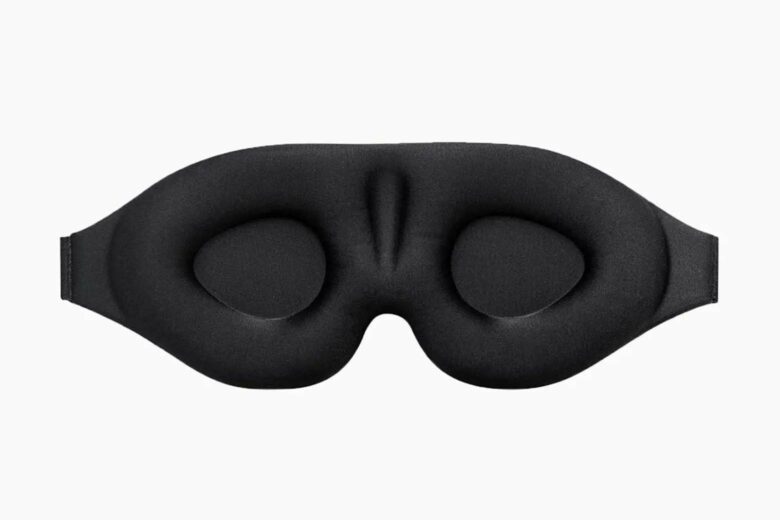 The early rays of the morning sun are reliable–and sleep-disrupting. When you need to sleep, and your room isn't completely dark, you may wind up tired and frustrated.
Enter: MZOO Sleep Eye Mask. This eye mask isn't just a thin piece of fabric that covers the eyes. Formed of soft memory foam with a comfortable heft, this sleeping mask blocks out all light. Its cool surface is molded to allow the contours of your eyes and nose breathing room, yet slips snugly around your head so it won't slip all night long.
The unique fibre fabric which covers this eye mask is soft and wrinkle- and stain-resistant. It comes with an adjustable strap; anyone from young children to adults can benefit from this blackout mask. Allow your eyes to blink and wander while you fall asleep without having any light disturb you. Sleep anywhere, from hotels to planes and more, with perfect spa-like darkness for the deepest of restful sleep.
Best for: A memory-foam-enhanced light-free sleeping experience.
Mavogel Cotton Sleep Eye Mask: Most comfortable sleep mask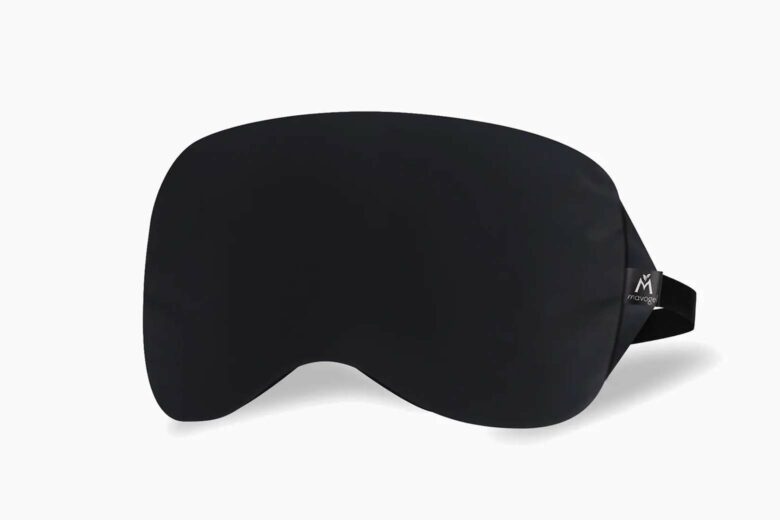 If you're wondering whether there's a sleep mask that looks good and feels good, you may wish to check out this Mavogel mask. It's affordable, it's simple-looking, but it's not-so-simply designed. Mavogel recently released an all-new design based on customer feedback. While its predecessors were never uncomfortable, the updated Cotton Sleep Eye Mask from Mavogel now fits and feels like a dream.
Its ergonomic straps never cut into your head. The fabric is smooth enough that it doesn't hurt your skin or hair, but has enough texture to stay in place. It's cut to lay close to your skin instead of allowing gaps around your nose and the other contours of your face.
The mask itself is built of five layers of fabric, including a lightweight cotton and an elastic sponge. This helps it feel supportive and non-occlusive. It's a well-built pillow for your eyes–without the heat or the weight.
Best for: An accessibly-priced lightweight eye mask that's breathable, soft, and made to last.
Sleep mask buyers guide: What to look for when choosing your sleeping mask
The optimal environment for sleep can be thought of like a cave: cool, quiet, and dark. Being able to sleep in complete darkness may be the difference between a restless night of tossing and turning–and waking up rested and ready to go.
Sleep masks can do that for you. However, you do have to pick the right one to make sure the magic can happen. There are four main criteria you'll want to remember when you're picking out the best sleep mask for you.
Light-blocking properties: If the entire point of a sleep mask is to block light, you'll want to make sure that the mask will do that job well! Look for a mask which is made out of a thick, fully-opaque cloth. Multiple layers or quilted fabric will do an even better job in this case. If a mask has memory foam around the eyes and nose to help contour the mask to your face, so much the better. There are some masks which block out most light; there are others that block everything. Take a moment to think of your sleeping environment to see how much you should invest in a light-blocking mask.
Custom-feeling fit: If your sleep mask doesn't fit right, it will shift in the night. Alternatively, it may cut into your head, leaving you feeling sore. Neither of these should be an issue for a mask designed to help you sleep better! If you're buying a mask online, you likely won't be able to try it on. However, reading size guides and looking for masks that are widely adjustable will help.
Eye shape: Everyone's face is sculpted differently. Your face is unique, and that extends to the shape of your eyes. Finding a mask which covers the way your face is shaped is crucial. You need your mask to be flush to the skin in order to keep out all light. You may even want to look for a mask which has specially molded crevices for your eyes. This way, you'll be able to open your eyes and bat your eyelids shut without anything being in the way.
Cool, smooth fabric: Your eyes and the skin around them are delicate. You'll want to make sure your mask protects them as much as possible. The interior lining of your sleep mask should be made of a smooth, even slippery fabric to cool your skin and help you avoid wrinkles. It should also be smooth and soft so that it doesn't disturb you at all during the night if you move around in your sleep.
Wondering what might be best for you? If you're thinking about using this mask primarily for travel, it's likely best to stay away from a memory foam mask, which will have more weight and bulk. In this case, a thin silk mask may be best.
If you're purchasing your mask for at-home use, and especially if you sleep next to a window, then bulk may be key. (The same is true if you live with someone who will need access to light after you go to sleep or before you wake up.) In this case, a mask with foam inserts or individual pillows for each eye may be a better idea.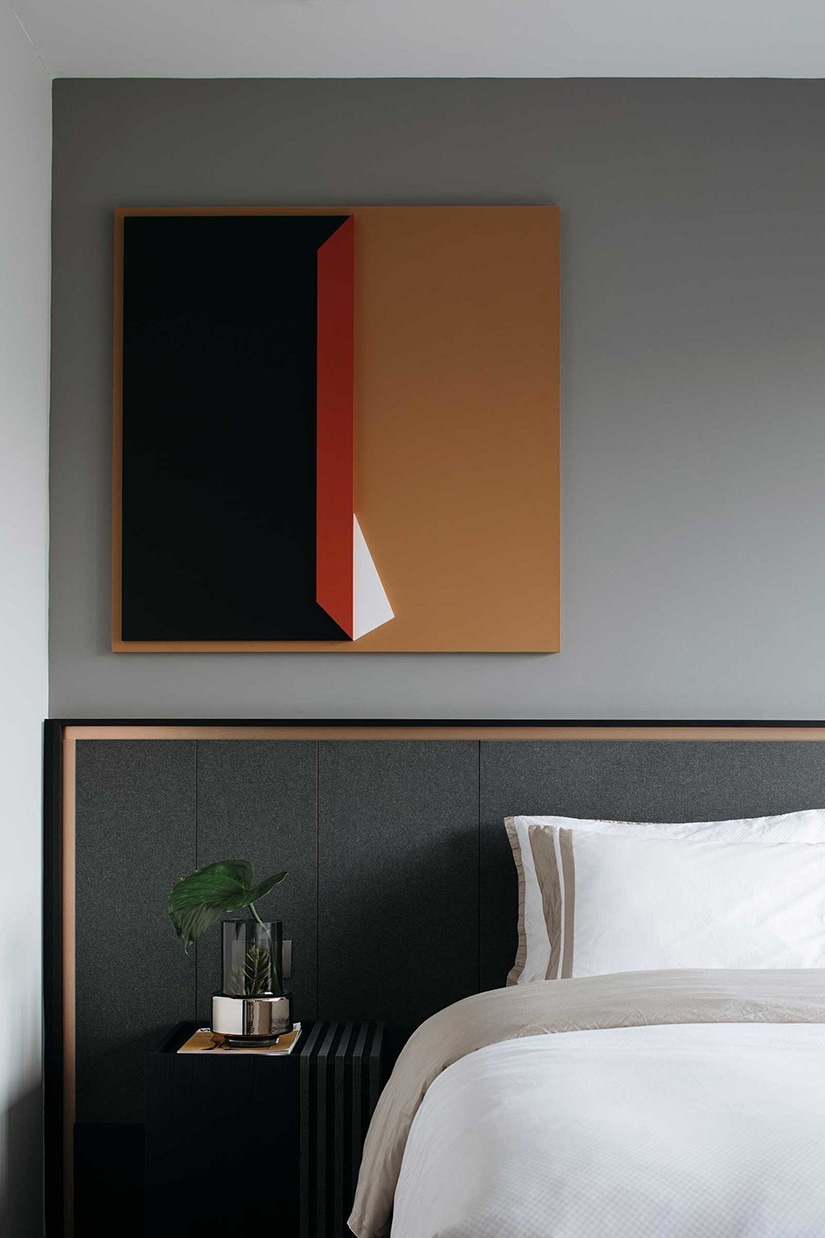 Finding the best sleep mask: Frequently asked questions
What is the best eye mask for sleeping?
The best eye mask for sleeping is the Manta Sleep Mask. It's made of breathable, quilted fabric, and it has individual pillows for each of your eyes. The band is quilted, too; sleeping in this best sleep mask is like having an extra pillow.
Is it good to sleep with an eye mask?
It is good to sleep with an eye mask because the presence of light can disturb your sleep. Even if you don't wake up, light can reduce the quality of your rest! A good eye mask can be the best investment you can make for improved, fully restful, sleep.
Do sleep masks really work?
Sleep masks really do work because the presence of light is a common influence on poor sleep. Sleeping in complete darkness is recommended for ultimate rest and relaxation. With a high-quality sleep mask, you can achieve the recommended light levels anywhere you happen to be.
What should I look for in a sleep mask?
In a sleep mask, you should look for a close yet adjustable fit, smooth fabric, and light-blocking abilities. It's important that the mask feel good on your skin, that it doesn't put too much pressure on the eyes, and that it doesn't leave any gaps for light to creep in.