Every year brings a long list of predictions and trends popping up in news feeds and inboxes around the world.
But this time, perhaps more than any other year, we are all staring at the future, hoping to gain some insights into what our new normal will look like.
The coronavirus pandemic transformed how we live and work in ways we hardly imagined at the beginning of 2020. The global crisis has forced millions of people to develop new ways of working, learning, shopping and well, living (more frugally).
It may seem counterintuitive to be thinking about the future of luxury and discretionary spending in a time of looming financial crisis, as unemployment rate soars and even the world's most powerful markets struggle to stay afloat.
But amid the uncertainties and unknowns brought on by the COVID-19, one thing is clear: the pandemic has permanently changed, deepened and solidified consumer's behaviours, creating new imperatives for all luxury brands.
Luxury is often one of the first industries to take a hit in times of crisis, but it is also one of the most resilient sectors there is. The luxury industry, bouncing back more strongly than perhaps anyone could have anticipated after the previous financial crisis, is case in point.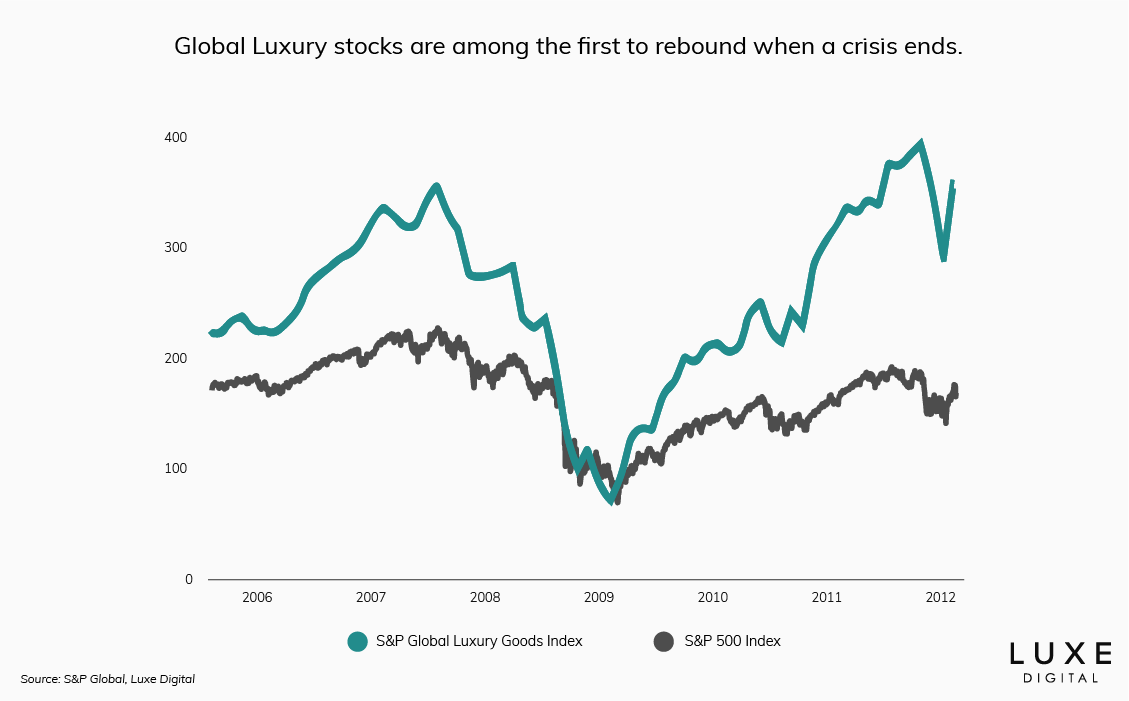 No one could have predicted how much of a reset 2020 would be for luxury brands. Yet, we all had seen it coming: The need for luxury brands to do some introspection and adapt to remain relevant in a fast-changing cultural climate and modern context.
In many ways, COVID-19 is acting as an accelerator of the inevitable — changes that were already underway — for luxury brands.
Relevancy has become the new legacy — just like we had predicted last year, except even more so.
Luxury brands should deliver a timely and timeless form of meaningful value and empower expressions of individual identities.
Luxury brands must lean in and transform themselves from a brand-centric, controlled and confidential model to a more transparent, engaging and customer-centric organisation.
We can't know with absolute certainty what will happen in the aftermath of the pandemic, but we believe "Elevated essentialism" will be one of the key themes to take centre stage in 2021 and beyond.
Affluent consumers are indeed increasingly aspiring to fewer but better luxury goods (or so-called "investment" pieces—with longer use potential and higher resale value) and relevant experiences. Luxury shoppers are willing to spend a premium for the very best version of luxuries that not only answer a need but have a real purpose and create added value in their lives and others.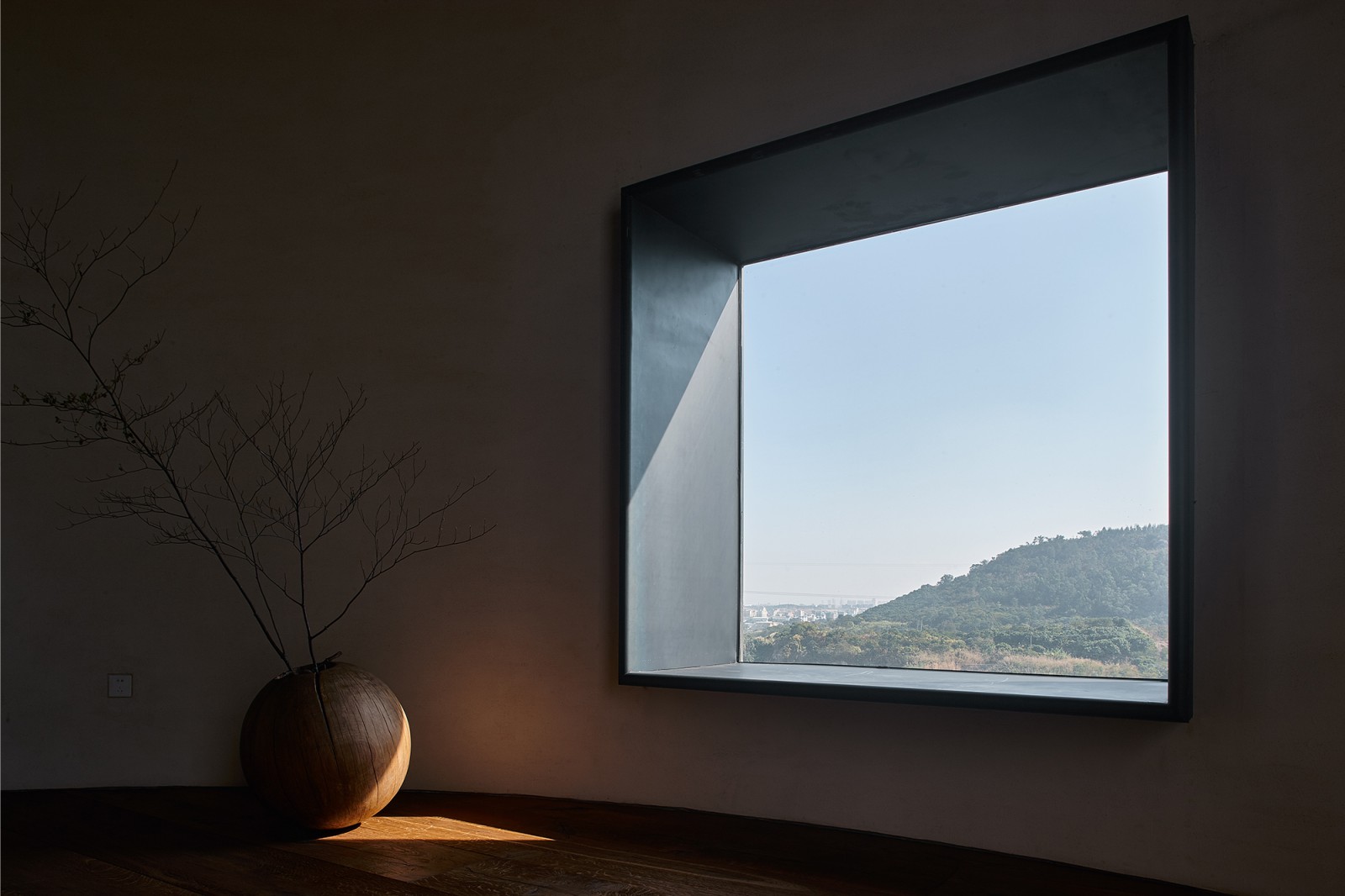 Last year, we predicted luxury to be distilled to its very essence and ethos of craftsmanship, timelessness and longevity— this is it.
The stories luxury brands tell will thus be more grounded in authenticity and inspire us to live more consciously. This emphasis on value-led experiences will create new opportunities to engage with affluent consumers by making a meaningful contribution to their lifestyles while driving positive change in the world.
Consumer sentiment in the US and the EU will remain fragile until a proven vaccine for COVID-19 becomes widely available. If that happens in H2 2021, we can, however, expect a rapid bounce-back of luxury travel, hospitality, and out-of-home entertainment. Brands should thus be ready to deploy their resources to tap into that rapid change.
Looking into the year ahead, we usually like to focus on long term transformations rather than fleeting trends and buzzwords. However, this year, given the unprecedented context and uncertainties, we decided instead to highlight two broad sets of trends that will be shaping the luxury industry in 2021:
Business first responses: Fast-changing consumer behaviours and expectations led by the COVID pandemic and the lifestyle changes that result of it. These responses are critical but are also highly time-sensitive and volatile.
Systemic macro trends: Underlying macro trends that we've observed for the past few years, some of which have accelerated due to COVID-19.
Business first responses
In face of the global pandemic, many large luxury brands quickly stood in solidarity with their community, pivoting to address urgent public health needs. Some (like Richemont Group and Ralph Lauren) provided financial contributions to hospitals and not-for-profit associations. Others (like Bulgari, Armani Group and LVMH) converted their production sites to help produce hand sanitisers, hospital gowns or face masks.
But beyond these immediate reactive initiatives, luxury brands will continue to further adapt their answer to their customers' most pressing needs by revamping their product mix and service delivery in alignment with today's new reality.
Home sweet hub
The luxe linens and home brand Parachute launched a limited edition loungewear collection in September 2020. Danish fashion brand GANNI launched a collection of off-duty pieces and leisurewear made of recycled materials in October 2020. Beauty skincare brand Tata Harper has turned some of their best luxury spa facials into try-it-sized kits to experience at home.
Luxury brands — the digital-native DTCs in particular — will continue to reactively launch more casual options and everyday luxuries but also adjust their marketing in step with changing consumer behaviours to suit the new stay-at-home lifestyles and homebody mindsets better.
The rise of loungewear and the casualisation of luxury fashion were already set in motion pre-COVID. However, the global pandemic has caused demand for the cosy, comfortable and comforting to skyrocket and expand.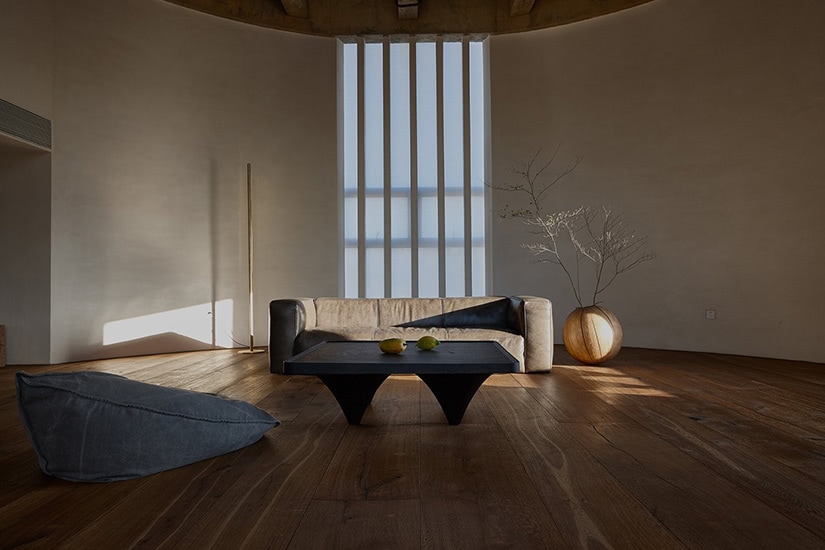 Burberry has added a dedicated "Home Comforts" section for gifting, and Ted Baker has been advocating self-care through its #StayHomeWithTed, an online hub featuring everything from loungewear and beauty products to downloadable Zoom desktop backgrounds and online activities.
We can expect to see more brand efforts to boost at-home ambience and personal wellbeing as people continue to seek comfort in uncomfortable times.
Convenience to the core
From Lancôme to MAC, Chanel and bareMinerals, most prestige beauty brands are now offering some sort of virtual try-on feature on their ecommerce site.
DTC luxury brands are also proving very reactive when it comes to providing more convenience and facilitating their adoption by new affluent consumers.
Luxury footwear brand KOIO for example, launched a "Home try-on" option prominently displayed on their website in response to their store closures. This gives customers 30 days to decide to keep their sneakers or return them at no additional cost.
We can expect to see more initiatives of this kind until the dust settles.
Systemic macro trends
Despite all the volatilities, in the year to come, we expect luxury to be, in fact, primarily shaped by the acceleration of macro trends that were already taking shape pre-pandemic.
Macro trends are driving forces that are gradually and more fundamentally transitioning the luxury landscape toward the new luxury paradigm. The global pandemic is speeding up this shift, acting as a catalyst. But countries and sectors across the world are experiencing it at different rates.
In Europe and the US, uncertainty is still running high and could remain this way well into 2021. How long these feelings of uncertainty will last is the million-dollar question.
In Asia, on the other hand, we are observing a more reassuring rebound. From a public health and fiscal-policy standpoint, most countries in Asia have indeed been more successful than the US and Europe at minimising the destructive impact of the pandemic.
We see four key transformation pillars (and their underlying trends) worth keeping in mind in 2021.
Yin and young
Millennials and Gen Z are driving the majority of luxury sales. These new generations of younger (but certainly not less demanding) affluent consumers will continue to rewrite the rulebook of the once bulletproof luxury industry; with new needs, new behaviours, and digital-infused lifestyles.
As younger consumers become the largest segment of luxury buyers, it is a necessity for luxury brands to understand how to relate to and win over these young generations.
They are digital natives: they continuously engage with online content and are expecting highly sophisticated digital experiences. Think of brands such as Apple that spend millions on user experience and design.
For luxury brands to remain in sync with younger global luxury consumers, they will need to adapt their approach to speaking their language and deliver digital experiences that are superior to what's already available. We're still a long way from that (for now).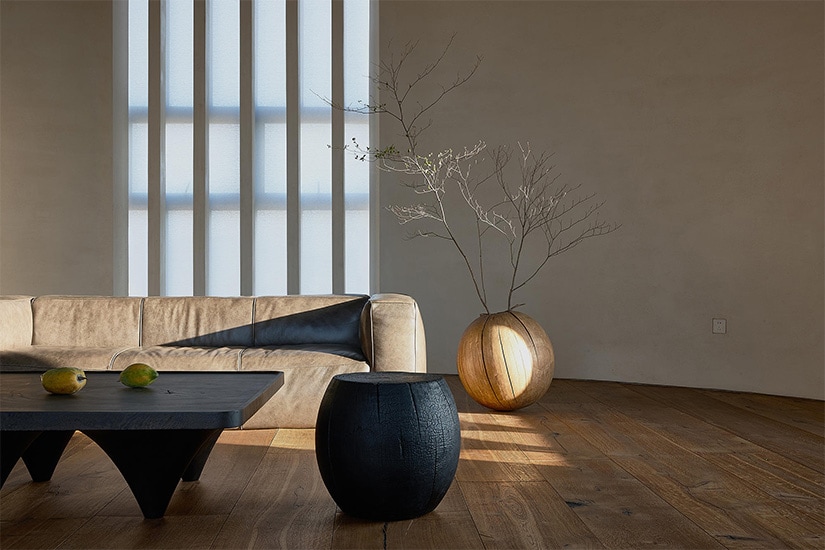 Asia will continue to lead as the primary driver of global growth for luxury. Generating meaningful traction in China, in particular, will be critical to perform as the US and Europe continue to suffer from financial uncertainty.
Interestingly, before COVID-19, global luxury brands were looking to decrease their over-reliance on China and hoping to tap into other high-growth geographies to diversify their risk. Now, China could emerge once again as the promised land for luxury growth.
Asian luxury consumers, Chinese in particular, are some of the most digitally active in the world, mostly on mobile. Chinese consumers were already able to buy high-end fashion brands on Alibaba Group's Tmall Luxury Pavilion well before the pandemic. Connected Chinese affluent shoppers have also been used to social selling for years via WeChat's ecosystem that spans the entire consumer journey and integrates everything from a social media channel to a payments method.
This advanced digital infrastructure and familiarity with digital shopping environments and omnichannel buying will inspire other markets to follow suit, and brands to seriously look East (again).
And that means learning to be locally relevant. Global luxury brands are expected to be respectful of one country's culture.
It will also be important to take into consideration the fact that luxury spending is also increasingly female across Asia.
Digital you-niverse
Many luxury brands have been slow to embrace digital channels, but in light of the unprecedented times we're living in, and with more people ready to make high-price purchases online than ever before, luxury brands had no choice but to catch up. And quickly.
Yet, digital luxury remains far from mature, with brands still experimenting heavily with different approaches to build awareness, boost engagement, and, ultimately, drive sales online.
The last months have seen more digital transformation implemented than the previous decade, and processes that were already underway found themselves accelerated, and at scale. This digital transformation trend will continue to grow in 2021.
While experiential in-store retail will remain essential for luxury brands, digital channels will continue to evolve both as sources of inspiration and as sales channels – elevating ecommerce to a new level.
The end of COVID-19 will most likely rebalance the scale in favour of offline purchases. We expect, however, the pandemic to leave long-lasting consumer shifts with more people willing to buy online, including high-ticket items such as luxury watches, jewellery, and designer furniture.
Chinese tech giant Alibaba and Swiss luxury group Richemont's joint billion-dollar investment in Farfetch announced in November 2020 underscores a strong reality: the importance of digital technology for the luxury industry moving forward.[2]
Another case in point: Yoox Net-a-Porter (YNAP) expanded its digital support for luxury brands in 2020, announcing tie-ups with brands like Armani and Montblanc and offering not only the opportunity to leverage their white-label online technologies but the opportunity to boost further omnichannel services such as click-and-collect, return-in-store, click-from-store, book an in-store appointment, and more.[3]
Interestingly, but maybe more controversial, Amazon launched Luxury Stores to select Amazon Prime customers in September 2020 with Oscar de la Renta as its first luxury partner.[4] Whether Amazon manages to be taken seriously by the big, legacy luxury brands, remains to be seen. The likes of Kering and LVMH have publicly dismissed Amazon's luxury foray. But this move is nevertheless noteworthy as we look into 2021 and the need for luxury brands to explore and diversify their brand touchpoints and sales channels.
No matter the digital channel, however, luxury brands will need to offer first-class online experiences that feel exclusive and bespoke. Think personal shoppers, private viewings, white-glove delivery, and more customised services.
Privacy paradox
Data mining and respect of privacy remain mostly unresolved. Brands are still at the early stage of leveraging the vast amount of rich customer data they have access to make meaningful improvements to their sales and customer experience (from prospect to conversion and retention).
Likewise, clear and transparent privacy policies remain a work in progress, with customers often left unclear about why, how, and how much of their personal information is being used by brands.
In 2021, affluent consumers will increasingly ask luxury brands to demonstrate tangible and meaningful benefits of data sharing – expecting more personalisation and perks in exchange for giving up some level of privacy.
Interactive innovations: AR, VR, live streaming and more
Amid 2020's dramatic online adoption, luxury brands have been experimenting with interactive innovations, novel approaches to online shopping, and consumer engagement in immersive, participatory worlds.
In September 2020, British fashion house Burberry broadcast its Spring/Summer 2021 show on Twitch – becoming the first luxury retailer to livestream a fashion show on this Amazon-owned live video streaming service typically used by gamers.
Already popular in Asia for the last few years, live-stream shopping is now gaining popularity on a global scale and will continue to rise in 2021.
Purpose is the new product
Luxury brands are inherently of the highest quality. This excellence in craftsmanship is earned and should consistently be delivered. Beyond a high-quality product, though, luxury brands will have to not only display strong values but deliver purposeful actions and build a sense of close-knit community to gain the trust of discerning, conscious consumers, and forge deeper connections.
Sustainability as a status symbol
In June 2020, Gucci released its first experiment in circularity, Gucci Off the Grid, a line of accessories and streetwear made from recycled, organic, bio-based and sustainably sourced materials.
Luxury consumers continue to become more environmentally and socially aware, so becoming more diverse, more inclusive, and more sustainable and ethical will be non-negotiable – Even in Asia, where status symbol and social capital are still traditional motivations for purchasing luxury for many first luxury shoppers.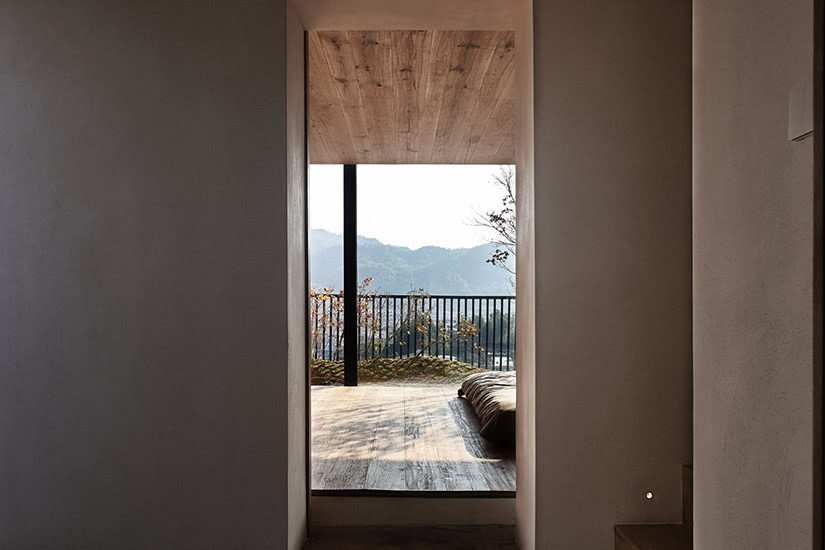 Luxury has been flirting with sustainability for years now. However, growing environmental, social, and governance concerns will put the luxury industry's sustainable efforts under heavier scrutiny– reinforcing the need for luxury brands to become more trustworthy by providing more transparent information about their processes and products.
Resale revival
We will continue to see resale adopted by more established luxury brands.
Following the steps of Burberry and Stella McCartney, Gucci announced a partnership with resale seller The RealReal in October 2020, hinting that the relationship between luxury's primary and secondary markets is set to continue to grow in 2021.[5]
And the formalisation of resale won't only happen online but in-store too. Richard Mille Asia, for example, launched the first The Value of Time boutique exclusively selling pre-owned timepieces in Singapore in 2020.
Local luxuries
The current pandemic has brought back a strong sense of local community. We can reasonably expect an increased interest and preference of affluent consumers towards locally-made products as they look to support the local economy.
Luxury brands will do well in 2021 if they can capitalise on this local sensibility.
Wellbeing as wealth
The uncertain times brought by COVID-19 in 2020 has given the already booming wellness movement a healthy push. Affluent consumers realise that wellness and in particular wellbeing is the real wealth.
For luxury brands, it means adapting their products and services to accommodate the growing wellness considerations of their affluent consumers. It also means having to rethink their marketing – communicating their wellbeing credentials in authentic ways and empowering people to subscribe to a healthier, refined way of living.
Consolidation constellation vs flying star(tup)s
The pandemic has disrupted both the supply and the demand for luxury brands. For some brands, the crisis poses an existential threat.
However, there will also be winners among independent luxury DTC brands. Digital adoption has indeed empowered the emergence and growth of new brands, new concepts, new nuances of luxury.
The rise of these new disruptive direct-to-consumer brands means more competition for luxury consumer spending (for brands) and access to virtually endless luxury alternatives (for consumers).
In the year ahead, consolidation of the luxury market will most certainly intensify once we exit the crisis, leading to an increasing polarisation between the luxury groups and the rising stars of the luxury DTC world.
Conclusion: The luxury of less
Luxury, at its core, offers superior value and has an inherent ability to make timeless emotional connections in people's minds. Many affluent shoppers will be reverting to less conspicuous, quieter forms of luxury. In these unprecedented times, the more intimate values of luxury may prove to be more relevant than ever.
To engage with their modern audiences, luxury brands will thus need to refocus on their inner essence to craft authentic meaning that is culturally relevant, soulful and sensitive to what's truly important for the here and now. Yet, future-fit.
More change is sure to come. The very meaning of luxury is also set to become much more diversified and contextual.
The year ahead will call on luxury brands to evolve and adapt in accordance with the changing societal landscape. Luxury brands will need to revisit basic assumptions and the traditional luxury playbook, learn new vocabularies, and innovate.
Despite all the uncertainty of this new normal, brands that spot opportunities where others only see challenges, will not only survive but thrive in the new normal. Because in the end, the only insurance for luxury brands (and all brands for that matter) is to remain relevant and in alignment with their consumers' evolving expectations.
---
Images by Wu Yongchang