This article is part of a mini-series on the future of luxury. Discover how digital is transforming the world of luxury and shaping new consumer expectations.
The Year In Review: The Best Of Luxury In 2019. A curated selection of the best stories of 2019.
The Future Of Luxury: 13 Trends To Stay Ahead In 2020. An opinionated take on the most important trends to engage affluent consumers.
Despite geopolitical insecurities and recession fears, 2019 turned out to be a year of decent growth for the luxury industry which reached an estimated $1.4 trillion globally.[1]
Expectedly, online sales continued to gain market share globally, with affluent consumers increasingly influenced and enabled by digital channels.
New generations of ever-demanding luxury consumers are rewriting the industry rulebook, faster than most legacy luxury brands anticipated.
The once bulletproof traditional luxury market is in the midst of a seismic transformation and, one could say, suffering from a profound identity crisis.
We believe existential luxury will be one of the themes that will take centre stage in 2020 and beyond. Luxury brands will do some introspection and redefine their purpose to reflect societal shifts better. Luxury will be distilled to its very essence—raw, sensible, deeply rooted in craftsmanship and fueled by innovation.
To stay relevant, luxury brands will indeed need to create deeper and more meaningful engagement with their modern affluent consumers, deliver a new range of personalised experiences and innovate both their business models and value propositions to fit modern digital-infused lifestyles. In short: empower individual identities and expressions.
If 2020 brings with it a lot of uncertainty and challenges, for forward-looking luxury brands with the right mindset the coming year brings boundless opportunities.
So here are 13 key luxury trends to future-proof your luxury business.
13 critical trends to stay ahead in 2020
1. Relevancy is the new legacy
Heritage and a long-standing legacy no longer guarantee the value of established luxury brands.
Beyond their historical credentials, luxury brands need to continuously look for new avenues of relevance in alignment with today's expectations. It does not mean than luxury brands cannot communicate about their past status, but they do need to think of ways to adapt their message to a modern cultural context in order to offer personal relevance.
Storytelling should be about celebrating consumer's passions and enabling self-expression, not simply telling a brand history.
2. Consolidation to diversify and broaden appeal
The past few years have been rhythmed by the largest luxury powerhouses going on rapid acquisition sprees. Whether to expand their global reach or to increase their customer base, luxury conglomerates have invested heavily in building a consolidated portfolio of brands.
In 2020, consolidation will continue to shape the global luxury market.
3. Data as a launchpad for private labels
Interestingly, luxury private labels (in-house brands) by retailers and non-designers are poised to accelerate in 2020 and beyond.
From Mr Porter's in-house label, Mr. P, to Revolve Group's first portfolio brand, Rêve Riche launched in November 2019, online luxury retailers seem well equipped to launch their own branded lines. By leveraging their wealth of sales data and their existing online community, luxury retailers can easily create beloved in-house lines.
4. Elevated culture of inclusivity
2019 saw some inclusivity programmes emerge, but many of them were mostly superficial makeovers rather than deep change drivers.
In 2020, we expect to see luxury brands investing more seriously in inclusivity. Beyond big glossy campaigns, they will embed inclusivity in their business models and internal culture fully.
Luxury companies' initiatives will come under increasing scrutiny in terms of sincerity and results. From casting models from varied backgrounds to hiring chief diversity officers, luxury brands will also be more vocal about their inclusivity efforts.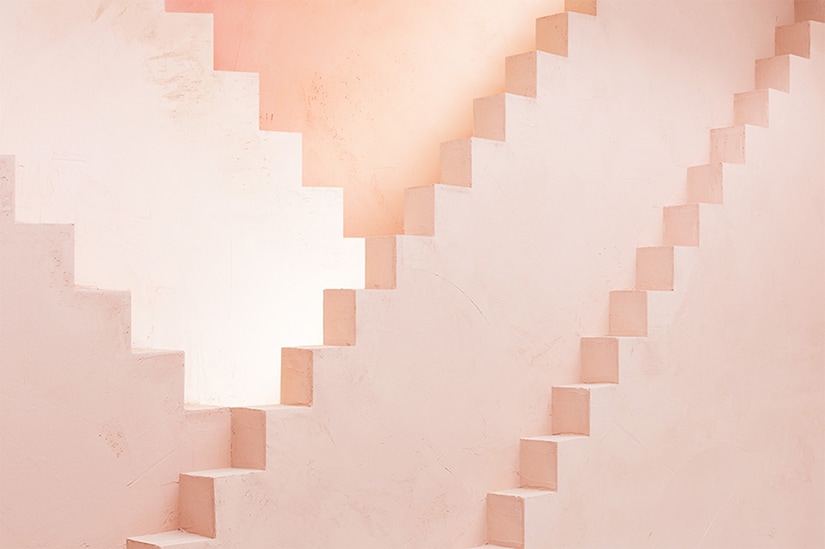 5. Newness and nowness: responsive personalisation
Throughout 2020, affluent consumers will increasingly expect adaptive services and experiences to fit their changing needs. Luxury brands will work on delivering real-time, personalised experiences and seamless convenience with the support of technologies such as facial recognition, sensors and smart objects.
6. The devil is in the data
Luxury businesses started more seriously to leverage their wealth of customer data in 2019, but a slew of data breaches reinforced questions of data protection and consumer privacy.
Legislations, like the European Union's General Data Protection Regulation (GDPR) and California's Consumer Privacy Act (CCPA), are being enacted around the world, and reaffirming the need for luxury businesses to think deeply and carefully about privacy when managing their affluent consumers' data in 2020.
If affluent consumers value their privacy, they also want a personalised experience.
In 2020, luxury brands will leverage behavioural data to offer more personalised content. To create a complete customer view, luxury brands will draw connected data from across all customers' touchpoints – physical and digital channels.
Furthermore, beyond customer data integration, luxury brands will dive deeper into unstructured data coming from various digital and social platforms to deliver personalisation at a larger scale.
Affluent consumers will become more aware of how their data is being collected and used, demanding more transparency from luxury brands gathering data.
7. Spine of sustainability
If Stella McCartney is known for championing sustainability in the luxury world (the fashion brand launched the 'World of Sustainability' to document its sustainable practices), many luxury brands are still only skimming the surface.
Modern affluent consumers, especially younger generations, seek to express who they are, rather than what they have.
Beyond the use of more conscious materials (such as vegan leather or organic cotton), in 2020, we expect to see more transformational sustainability programmes. Luxury businesses will empower affluent consumers to understand, track and control their own impact for more responsible consumption of luxury.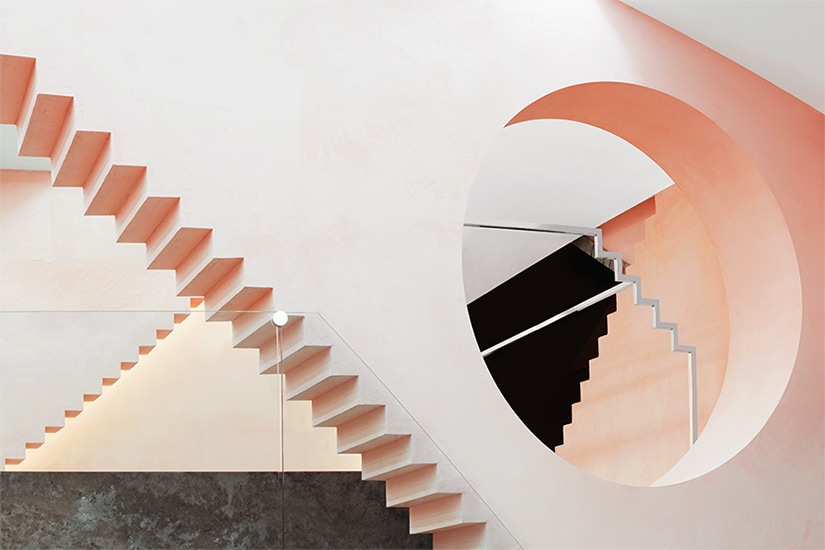 8. Blockchain to the rescue
Brands are already experimenting with blockchain to ensure authenticity and traceability. As the proportion of luxury online sales continue to grow, digital authenticity will be a top theme for 2020.
The technology proved in 2019 to be the most scalable and reliable way to offer product traceability and fight counterfeit, 2020 will see more brands adopt it on their most expensive items.
9. Cool-laborations become mainstream
Collaborations are not a novelty anymore, but they haven't reached oversaturation yet. 2020 will see exclusive collaborations between luxury brands and unexpected partners.
Watch out for brand dilution and customers' fatigue when luxury brands start to stretch themselves too thin by sacrificing intrinsic product quality for flashy streetwear attitude.
10. Brand-tertainment is the new luxury game
The convergence of gaming and luxury is set to grow in 2020 as luxury brands realise the power of immersing consumers in participatory worlds.
Case in point: In 2019, Louis Vuitton became the first luxury brand to partner with Riot Games' online video game League of Legends. The luxury fashion house offered in-game outfits (called "skins" in gaming) and a corresponding capsule collection designed by Nicolas Ghesquière. Louis Vuitton also designed a carrying case for the League of Legends World Championship trophy, known as the Summoner's Cup.
Affluent consumers are already getting accustomed to relationships with AI-powered entities. We expect to see branded virtual companions rising in 2020.
11. New-gen social media and brand communities
In 2020 consumers will continue to seek alternatives to popular online communities and social media platforms. Niche social platforms such as TikTok will continue to gain popularity among modern affluent consumers. Users will embrace more intimate digital spaces that foster meaningful, life-enhancing connections with like-minded peers and brands.
For luxury brands, it will mean a commitment to customer-centricity and the adoption of alternative social platforms to answer consumers' desire for a more authentic, unfiltered look behind the scenes.
Social commerce will also continue onwards in 2020. The increasing traction and recent new releases of features such as Instagram Shopping, Checkout on Instagram and reminders for product launches are clear indicators of a shift to social shopping.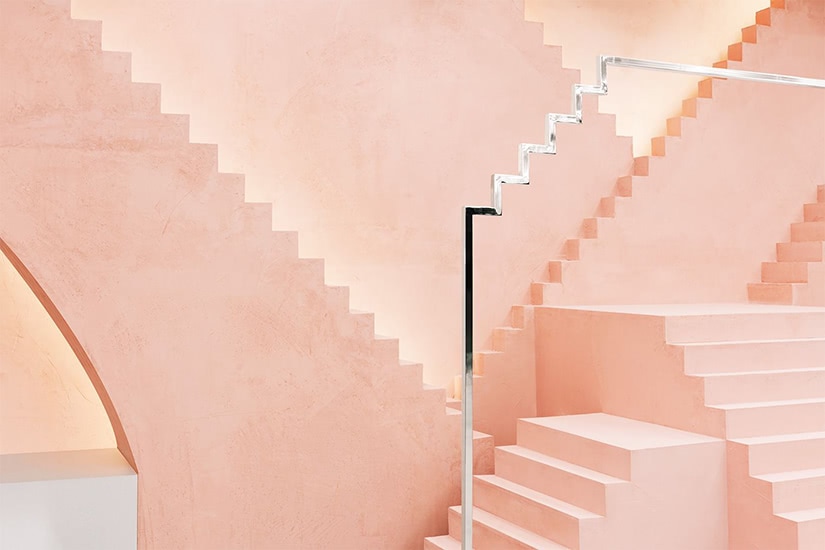 12. Phygital pop-ups rising: Digital personalisation meets new retail formats
Tapping into scarcity, luxury brands will continue to increasingly invest in short-term spaces and pop-ups as a parallel pillar to their physical retail, alongside flagships and department stores.
While traditional brick-and-mortar retail is struggling, physical retail overall is experiencing a renaissance of sorts with new formats and more advanced technologies to offer personalised experiences.
Prestige skincare brand, SK-II's Future X Smart Store, for example, utilises state-of-the-art facial recognition, computer vision, Artificial Intelligence (A.I.) technology to provide customers with personalised skincare recommendations.
SK-II also launched a Smart Bottle with embedded sensors and a companion app for its bestselling Facial Treatment Essence to guide the product experience and skincare routine in the comfort of their own homes.
That's the sort of tech integration and phygital innovation that we could see taking off in 2020.
13. Unboxing is the new storefront
In 2020, packaging will increasingly play an important role to deliver premium experiences to luxury ecommerce.
With affluent consumers increasingly shopping online, creating a delightful, memorable premium unboxing (the act of unwrapping the packaging of an anticipated delivery) experience that heightens their senses will play an essential role for luxury brands.
Worthy, not wasteful, the challenge for luxury brands will be to find the right balance between luxurious packaging and sustainability goals.
We're set to see more luxury brands experimenting with new sustainable premium materials, digital storytelling and reimagining how they can turn their packaging into treasured keepsakes.
Change is the only constant
The somewhat standardisation and relative sameness of traditional luxury brands are beginning to hurt the industry as a whole. And with the rise of new disruptive direct-to-consumer premium and luxury brands, affluent consumers now have access to endless luxury alternatives. They have more freedom to move between brands than ever.
In this modern context of relative luxury 'creative burnout', brands must reclaim their innovator status by delivering a timeless and timely form of meaningful value.
In 2020 and beyond, luxury brands will need to ramp up retention efforts and consider novel ways to gain and boost customer loyalty beyond the standard notions of rewards.
In closing, as the old saying goes, change is the only constant. The leading luxury brands of the future will be those who successfully recalibrate themselves in response to changing notions of luxury and new consumers' expectations without diluting their core values.
---
Images: Novelty store by Anagrama