The Opportunity
Online luxury sales are expected to triple as a proportion of the total global luxury market sales by 2025, reaching $91 billion USD. Nearly one-fifth of all personal luxury sales will take place online.
Consumers' online experience influences at least 40 percent of all luxury purchases.
The Problem
Luxury brands and high-end retailers need to identify new ways to engage with affluent consumers online. It is particularly important to avoid cannibalizing the performances of their offline retail stores.
Online sales have so far not been able to drive the same level of upsell opportunities as their offline counterparts. Research shows that luxury consumers spend overall less per purchase when buying online.
The Solution
Luxury brands first need to assess the contribution that digital currently has on their total sales performances and consumers' purchase behaviors.
High-end businesses then need to define a long-term strategy to utilize digital as an impactful branding and sales component.
Two broad online luxury retail approaches should be explored to drive digital sales: self-owned platforms and outsourcing to third-party resellers.
The Future of Online Luxury Retail
This article is part of a series on the future of online luxury retail. Discover how digital is transforming high-end retail and shaping new consumer shopping experiences.
1. Introduction: The Future of Online Luxury Retail.
2. Why high-end digital pure-play brands are opening physical stores?
3. And how traditional luxury brands are competing by opening online stores.
4. The online luxury monobrand retail model.
5. The online luxury multibrand retail model.
6. How new retail technology is transforming luxury.
Traditional luxury brands have historically considered online retail to be a distribution platform fitted for selling low to mid-range luxury goods. Selling through multi-brand retail sites, in particular, was not seen as an appropriate channel for upscale brands. Multi-brand websites were often perceived as a threat to a luxury brand's image amongst its affluent consumers.
High-end products were thus reserved for the premium experience of offline retail stores. This was based on the assumption that affluent consumers wouldn't be willing to spend the premium price required for high-end luxury goods online. Indeed, wouldn't luxury shoppers always favor a personalized customer service and a tactile shopping experience? The kind of experience that only a premium offline retail space could offer.
That assumption is now being challenged.
30%

of personal luxury sales will take place online by 2025
eCommerce sites such as Net-A-Porter and Farfetch have successfully demonstrated that digital retail works. Indeed, luxury consumers are willing to shop for high-end goods online at an undiscounted price that is on par with the offline retail premiums.
Online sales of luxury items across high-end categories such as beauty, perfume, footwear, jewelry, watches, and leather goods accounted for 8 percent of the $313 billion USD global luxury market at the end of 2016.
According to Antonio Achille, Sophie Marchessou, and Nathalie Remy from McKinsey, the contribution of online luxury sales to the global high-end market will more than triple by 2025, reaching $91 billion USD. Nearly one-fifth of personal luxury sales will take place online.[1] The digital transformation in retail is effectively underway. Online luxury shopping is only just starting.
Furthermore, digital is increasingly influencing the purchasing decision of high-net-worth individuals. Research by McKinsey found that a consumer's online experience in some way influences at least 40 percent of all luxury purchases.[2]
That digital luxury consumer experience most often takes place through online research for a product that is subsequently bought offline, social media conversations, or by browsing a luxury brand's website.
Millennials and Generation Z consumers drive all of luxury growth
The growing importance of digital in luxury is driven mostly by a generational shift that is taking place in luxury sales. While older shoppers have traditionally been the growth engine of luxury sales, affluent buyers born after 1980, called the Millennials (born between 1981 and 1994) and Generation Z (born between 1995 and 2010) consumers, are now making up over 40% of all luxury spending.
More importantly, Millennials and Generation Z consumers alone generated 100% of the global luxury growth in 2019.[3]
"This power shift between generations, away from the baby boomers towards younger shoppers, means the latter are now the growth engine of the market in every region globally," said Claudia D'Arpizio, a partner at Bain & Company who specializes in luxury and fashion. "In order to recover following the downturn, brands had to strategically reposition themselves towards this new demographic and their state of mind and distinct product and shopping tastes. But what has proven particularly interesting is how those habits and preferences are now shaping those of other generations, too."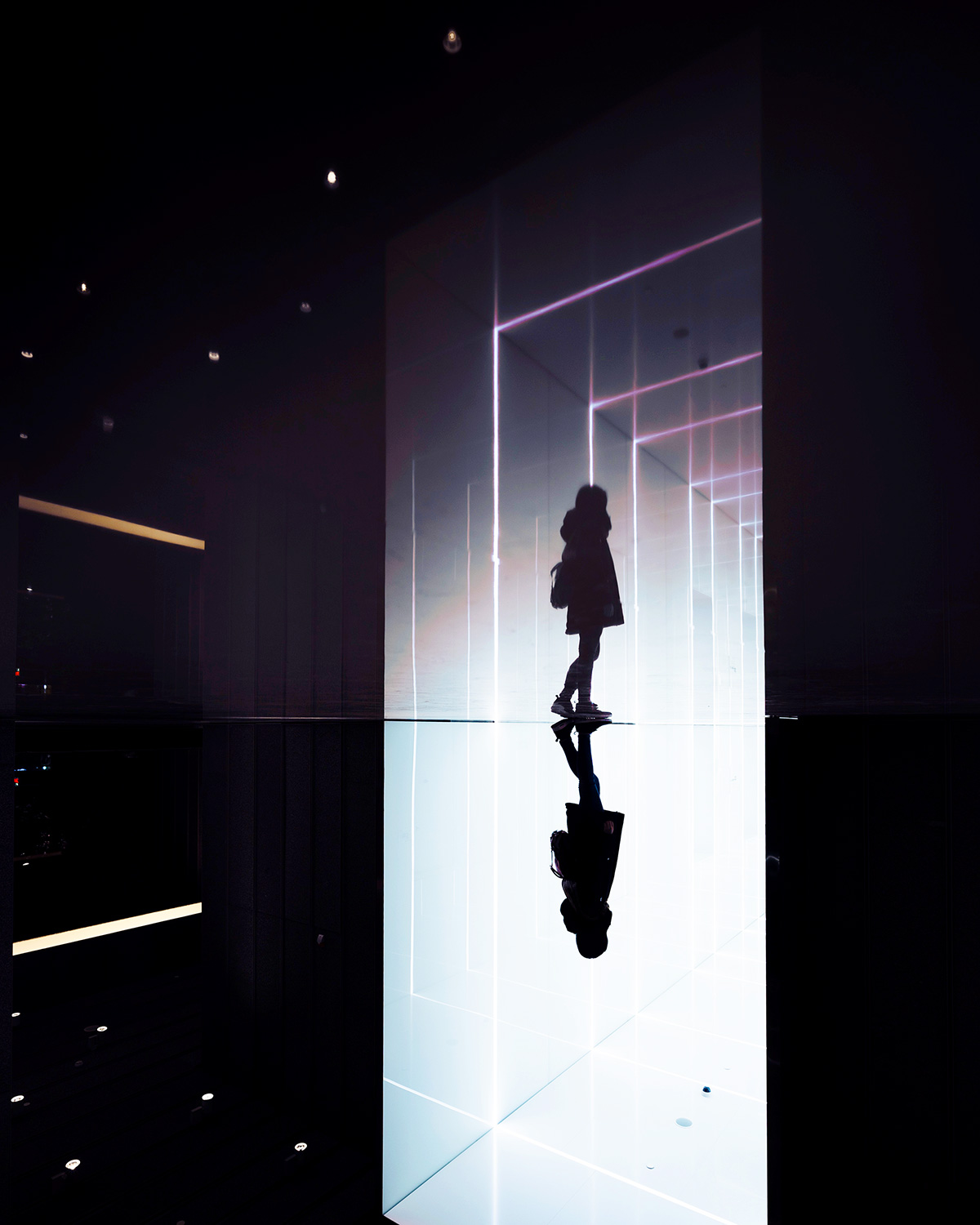 Established luxury brands have taken notice and most high-end companies are now readjusting their strategy to invest in digital. The exact role that digital will play in their broader brand positioning still needs to be defined, however. Luxury leaders are thus experimenting with various approaches. Some with more success than others.
In this special series on the future of online luxury retail, the Luxe Digital team reviews the different strategies available for luxury brands to establish their online retail leadership. This article is the first of a series of seven that offers a comprehensive and exhaustive view of the role of online sales and the future technologies that will enable digital luxury retail growth.
It is important to note that this series on the future of online luxury retail will focus on digital sales channels. An equally important aspect of retail for luxury brands is the digital transformation of the offline retail space, where opportunities abound.
We've recently discussed the importance of storytelling and the transformation of offline retail as a showroom to engage with Generation Z affluent consumers. Read our interview with Pontus Persson on the critical role of a digitally-inclusive CRM system and our report on the importance of big data for luxury retail to dive deeper into that subject.
The 3 levels of digital integration in luxury retail
"Many luxury brands are still hesitant to fully embrace e-retail as part of their distribution strategy," explains Florine Eppe Beauloye in her book, Shine – Digital Craftsmanship for Modern Luxury Brands. "Fearful of losing a feeling of exclusivity, but knowing they should offer some sort of digital experience, other luxury brands are somewhere in-between, only providing a limited online boutique."
As a result, three levels of digital inclusion have been identified for luxury brands by the Altagamma-McKinsey Digital Luxury Experience Observatory. High-end businesses can be categorized in one of these three archetypes:
The Hesitant holdout: digital is only partially used as a showroom to drive offline sales. This approach is becoming increasingly rare. It's characterized by tight control of all retail operations through mono-brand sites only.
The Selective e-tailer: digital is used to sell entry-level products online, mostly through mono-brand sites. Brands in this category are demonstrating an opportunistic use of digital channels, with online considered primarily as an entry point for aspirational consumers. Digital is seen as a marketing channel more than a sales platform.
The Plugged-in pro: digital is fully embraced to sell most luxury products online. Brands performing at this level demonstrate a capacity to execute a diversified online luxury retail strategy by using a combination of mono and multi-brand spaces. Digital is integrated for both marketing and sales operations. Most of the brands in this category are digital-born luxury brands. Traditional high-end brands are now playing catch up by investing substantial resources to achieve this level of integration.
Once a luxury brand has decided to leverage digital retail to sell online, two, non-exclusive, approaches are possible: selling through a fully-owned in-house platform or selling through third-party resellers.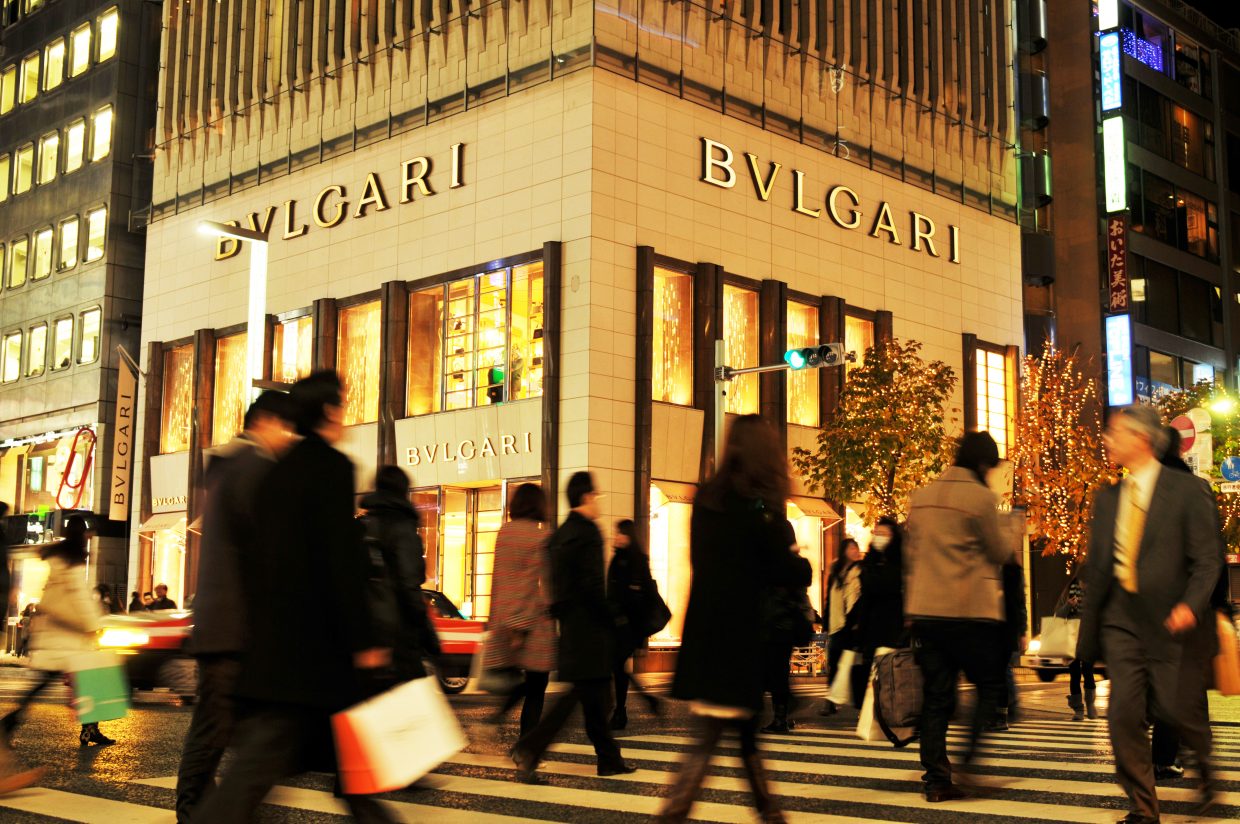 The next articles in our series on the Future of Online Luxury Retail will each focus on a particular digital retail model that falls under one of these two approaches:
Developing in-house, fully-owned platforms:

Outsourcing to third-party resellers:
With this series, you will understand the opportunities and challenges that each approach offers for luxury retail online, and in which scenario it makes the most sense to invest in one of them. You will also learn from the best online luxury retailers, with a particular focus on the new tactics and technologies employed by digital-first high-end stores such as Yoox Net-a-Porter and Farfetch.
To conclude our series on the Future of Online Luxury Retail, we will explore the new retail technologies that avant-garde high-end brands are experimenting with to engage with their affluent consumers. From augmented reality, voice command and AI-powered commerce, to Single Value Chain strategies, you will see everything that the future holds for digital luxury retail.
---
Luxury in the age of digital Darwinism, by Antonio Achille, Sophie Marchessou, and Nathalie Remy, McKinsey&Company, February 2018.
Luxury shopping in the digital age, by Linda Dauriz, Nathalie Remy, and Nicola Sandri, McKinsey&Company, May 2014.
Eight Themes That Are Rewriting the Future of Luxury Goods, Claudia D'Arpizio, Federica Levato, Filippo Prete and Joëlle de Montgolfier, Bain & Company, February 05, 2020.