Dwayne "The Rock" Johnson is known for many things. His acting, his wrestling, his American and Canadian football days, and, now, his tequila. 
Good things come to those who wait, as anyone who's paid attention to The Rock's career will note. Obviously, all of his previous achievements are seriously impressive, but anyone who's tried Teremana, his recently released tequila, might just argue that he saved the most impressive feat for March 2020.
And it's something that The Rock's so certain about, that he even offered up his Teremana tequila in a blind taste test on TV. This was to the surprise of his fans who, fortunately, said only good things about the spirit, calling it "dangerously smooth", with a "light aftertone". It also goes excellently with oatmeal and brown sugar, if The Rock's favorite breakfast is anything to go by.
Teremana means "Spirit of the Earth" and you might just start to consider all things other-worldly once you've sampled the fresh, citrusy Blanco or the oaky, vanilla-y, ultra-smooth Reposado tequila. A firm favorite in the world of spirits and one that's especially enjoyed on the rocks (or On The Rock's porridge oats), Teremana's 40% ABV tequilas fuse flavor, passion, and sustainability into every bottle.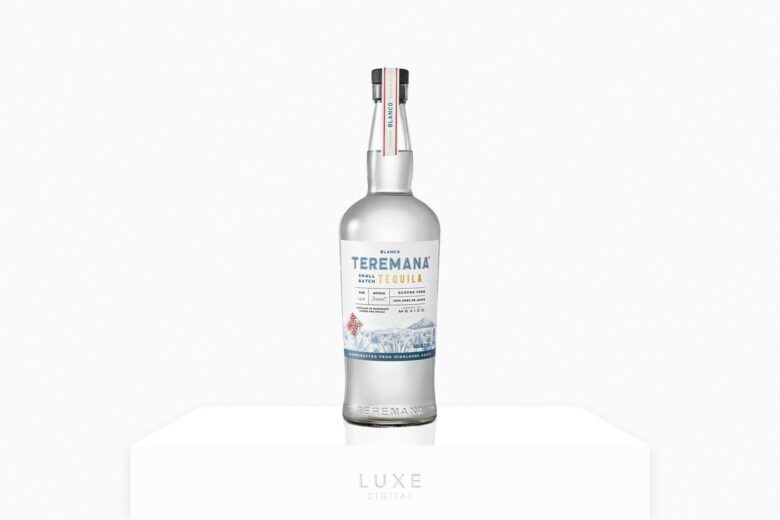 Teremana Tequila bottle sizes and prices
| Bottle name | Size | Price (USD) |
| --- | --- | --- |
| Teremana Blanco Tequila | 750 ml | $32.99 |
| Teremana Reposado Tequila | 750 ml | $34.99 |
It's fair to say that the spirits of the earth probably wouldn't be very happy if Teremana's focal point was on taking from the ground rather than giving back. So, from the moment its agave plants are harvested right through until the spirit has been distilled and bottled, every step of Teremana's production process does its bit to give back to the environment. And it's also all done with Mexican culture and values at its core.
Teremana Tequila origins: A key focus on transparency and sustainability
Known as "the tequila of the people", Teremana is crafted in small batches from Teremana blue agave, maturing in the highlands of Jalisco, Mexico. It brings together handmade copper pot stills created by a local artisan in the region with a state-of-the-art water filtration system that cleans the wastewater left-over from production. 
Once the agave has exhausted its potential, it's turned into a natural compost that's used as an organic fertilizer for the agave fields. So you could say that Teremana's approach is a constant cycle of production, bringing out the best at each crucial point.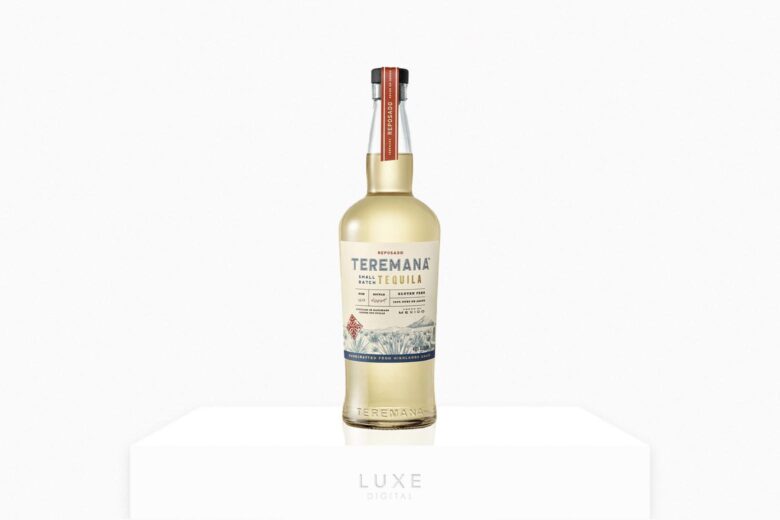 In fact, every step of the production process behind Teremana is as transparent as its Blanco offering. Unlike many tequila brands, Teremana casually lays out every step of the journey on the bottle's label, right through from its roasting methods, barrel information, and a complete nutritional breakdown.
Those who are interested in the specifics would be impressed to note that Teremana is crafted from 100% mature blue weber agave using plants that are between six to eight years old. Then, it's brick oven-roasted for three days, fermented in an open tank, and is finally distilled. If it wasn't such a reasonably priced bottle, the clear-as-tequila instructions mean you could almost give it a go at crafting it yourself.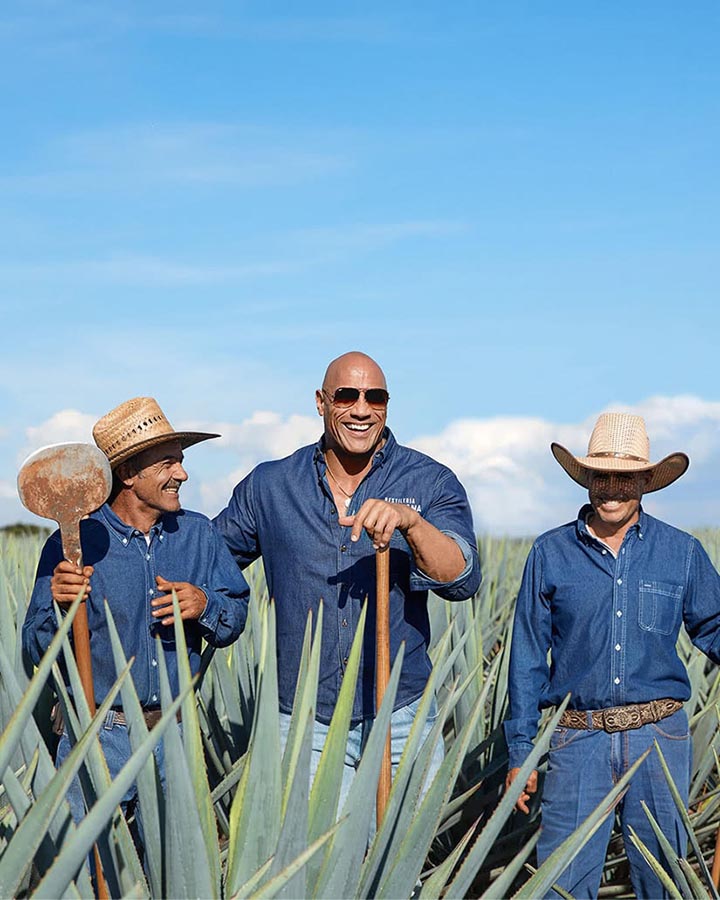 In the words of The Rock himself: "We age our tequila in American white oak barrels and it reacts to the temperatures here in the Jalisco Highlands of Mexico. The wood expands and contracts and after a certain period of time – gives our tequila a very rich and smooth taste."
The only piece of the puzzle missing is the age of Teremana's reposado tequila. Reposados can be aged for anything between 60 and 364 days (after that they're considered anejos) and Teremana's bottles don't disclose just how long this spirit is aged for.
It's also a great choice for the health-conscious tequila drinker, thanks to its low-calorie, zero-sugar, zero-carbs, gluten-free makeup. Teremana tequila contains indeed just 96  calories per 1.5oz and no sugar nor carbohydrates thanks to the special distillation process of the pure agave plant.
Although the best part has to be drinking this tequila, of course. Teremana is a tequila that's supposed to be shared, which means it's best paired with family gatherings, good news, and infectious laughs. Think of it as the missing ingredient to get-togethers with close friends or loud, raucous celebrations.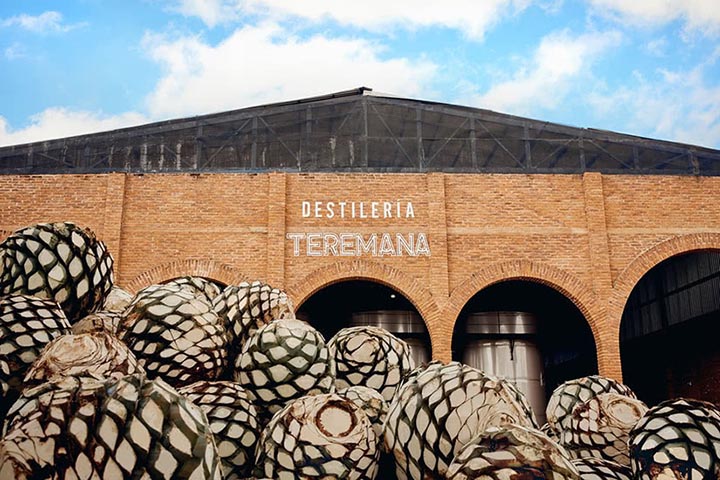 How to drink Teremana Tequila
Don't waste your time shotting this tequila because you'll get far more enjoyment out of sipping it or mixing it into cocktails. If you want to drink your tequila in an authentically Mexican way (and you will, once you've realized just how much better real tequila tastes), you'll need some small, juicy, light-skinned lemons and a small amount of salt.
You can still use a shot glass, but try to find a traditionally Mexican one. These are typically taller and thinner than standard shot glasses and you can find one by requesting a caballito, which means "little horse". You'll want to savor your tequila sip by sip instead of drinking it all at once. It's okay to throw back your tequila with a squeeze of lime and a dash of salt – but keep in mind this is how very young tequila is drunk in Mexico. Anything worth savoring is enjoyed slowly.
If you'd rather drink your tequila in cocktail form then it's important to choose accompanying liquids that bring out all of the best parts of your tequila without overpowering its unique qualities. Fruity, zesty mixers go brilliantly with tequila, as does anything with a sour undertone. Tequila blanco is the standard choice for tequila-based cocktails, as it's the cheapest type of tequila with plenty of interesting characteristics. Or, if you're replacing whiskey or bourbon with tequila in a cocktail, opt for the reposado.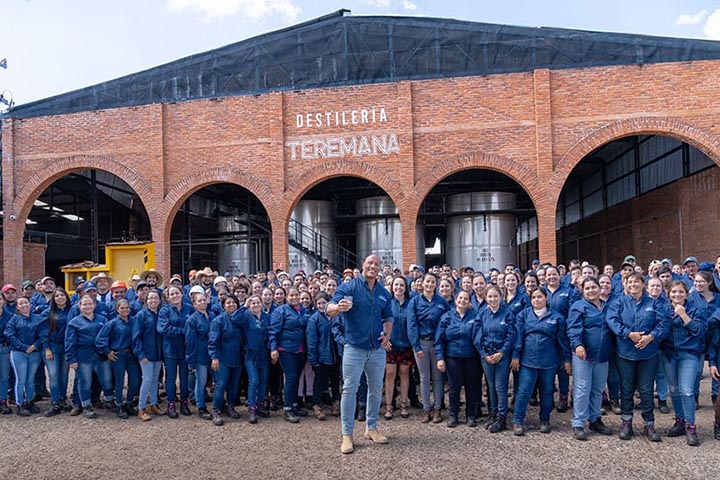 Teremana Tequila cocktail recipes
The smoothness and low calories of Teremana make it the perfect base for tequila-based cocktails. Here are our three favorite Teremana cocktail recipes to get you started. 
Teremana Old Fashioned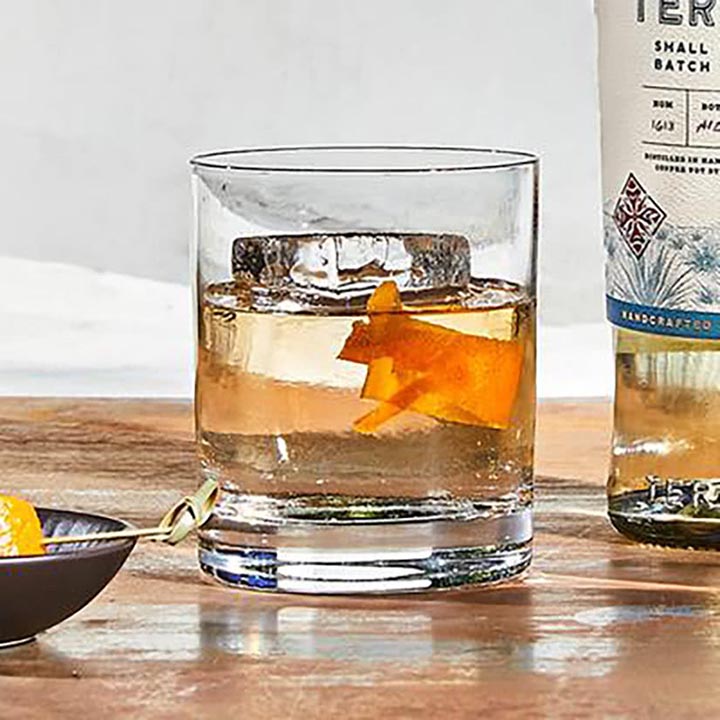 60ml Teremana Reposado Tequila
One Bar spoon of Agave Nectar
Two dashes of Cocktail Bitters (Orange or Angostura)
An elevated take on the traditional Old Fashioned, a Teremana Old Fashioned steps things up a notch with a buzz of Teremana Reposado Tequila. Make one by stirring all of the ingredients together and then straining into a rocks glass with ice. Before you serve, garnish with an orange peel.
The People's Margarita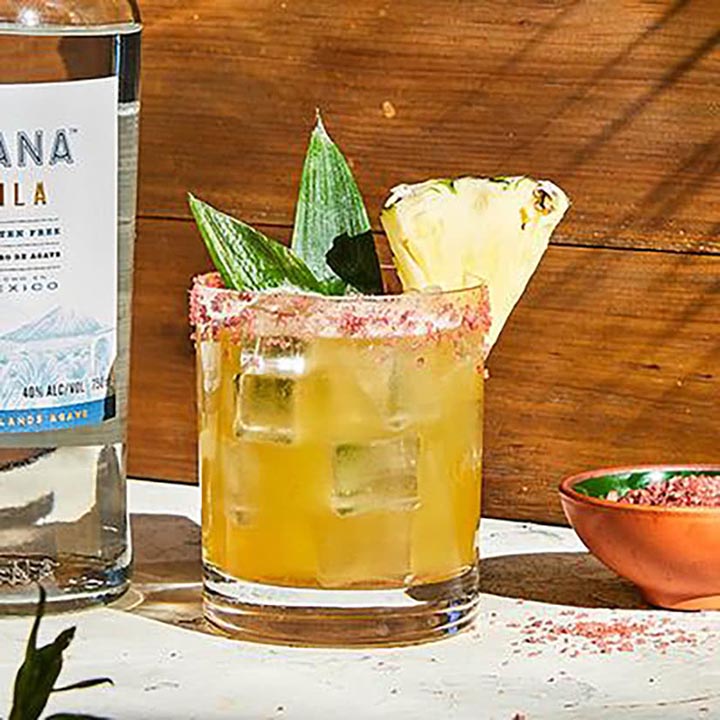 60ml Teremana Blanco
25ml Lime Juice
15ml Agave Nectar
30ml Pineapple Juice
Fresh and zingy with a zesty kick, The People's Margarita is a cocktail that'll quickly become a firm favorite with tequila lovers. Shake all of the ingredients with ice into a cocktail shaker before straining into a rocks glass over fresh ice. Garnish with a lime wheel, pineapple leaves, and sea salt, to taste. 
Teremana Sunrise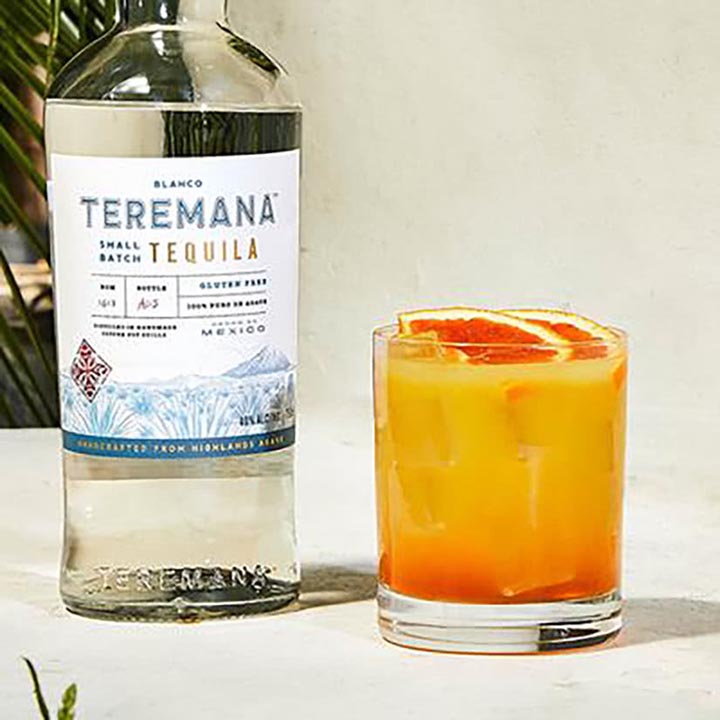 45ml Teremana Blanco
90ml fresh squeezed orange juice
A drizzle of pineapple or passion fruit syrup (or a splash of pineapple juice)
A cocktail you'll find yourself craving on those warm evenings as the sun goes down, a Teremana Sunrise is a sweet and refreshing drink that's perfect to round off dinner. Mix up a batch by combining all of the ingredients into a rocks glass that's filled with ice. Garnish with a half orange wheel before serving.
Frequently asked questions about Teremana Tequila
Can I order Teremana tequila?
You can order Teremana tequila online from plenty of popular retailers like ReserveBar and Drizly. You can also search directly on Teremana's website to find stockists near you.
Is Teremana tequila good?
Teremana tequila is a deliciously smooth spirit with just the right amount of sweetness. Both the Reposado and Blanco are known for being popular choices with hints of citrus and plenty of oaky depth. It's one of the best tequila brands you can buy for under $40.
Where is Teremana Tequila located?
Teremana Tequila is created in a small town in the highlands of Jalisco, Mexico, at a family-owned distillery called Destilería Teremana de Agave.
Who owns Teremana tequila?
Teremana tequila is owned by Dwayne "The Rock" Johnson and his co-founders Dany Garcia, Jenna Fagnan, and Ken Austin. It's also distributed globally by Mast-Jägermeister and can be found widely across the United States.