Regardless of your optics on fashionable frames, there's nothing that gets more eye contact than a stylish pair of glasses.
But buying new glasses is often a case of picking two sides of the triangle and accepting defeat with the other when it comes to ticking off style, price, and quality. Sure, it's easy enough to find fashionable glasses for a low price, but usually only if you're prepared to stock up when the less-than-satisfactory frames give out quickly.
Never fear: Your eyewear won't feel like an afterthought when you're wearing a worthy pair from Yesglasses – one of our favorite places for buying glasses online.
Based in the US and launched in 2017, Yesglasses was designed with a clear vision (pun intended) to help you effortlessly tick off all the boxes, perfecting the trifecta of stylish, budget-friendly, quality specs.
The one-stop online eyewear company is a relative newcomer on the block but hasn't wasted time when it comes to producing a wide range of high-quality, stylish prescription glasses and sunglasses for women, men, and kids at approachable (read: from $29) price points.
Better yet: All of Yesglasses' prices also include complimentary thin 1.61 hi-index lenses and coatings for 100% UVA&UVB protection, as well as anti-reflection and (much-needed) anti-scratch qualities – which usually come at a premium at most eyewear stores. Oh, and all of their specs use environmentally-friendly materials, too, making sustainable eyewear shopping that little bit sweeter.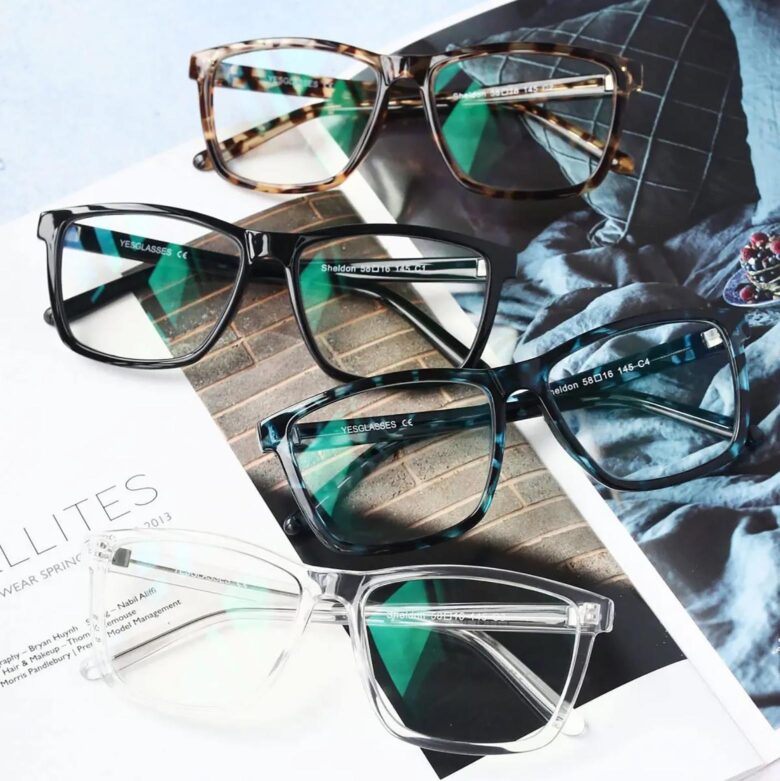 Yesglasses review
In this eye-opening Yesglasses review, you will soon understand why this eyewear destination is not going unnoticed in the world of online glasses (Check out all their positive Yesglasses reviews on their site if you need any further convincing.)
The pros:
Trendy collections of more than 2,000 frame styles to suit any aesthetic
Large range of adjustments available to personalize your glasses
High quality but budget-friendly as they're sold direct from factory to customer
Free US shipping on all orders
Free returns and exchanges
The cons:
The in-house designs won't give you the same brand recognition as designer frames
No physical store to try on in person, but there's a generous return policy and an easy-to-use virtual try-on tool
The alternatives:
It's easy to buy glasses online, but it's a completely different story if you're looking for high-quality glasses from a reputable seller. Other options on the market include Warby Parker, Glasses USA, and LensCrafters.
Our verdict
Overall, we're big fans of Yesglasses. Finding new specs is often a mission – let alone when you throw shopping online into the equation – and Yesglasses manages to make every step of the process quick and easy. Despite the budget-friendly prices – Yesglasses' frames are made from premium materials and come with a reassuring return policy for those still feeling a little doubtful.
Browse their entire collection here.
Buying glasses online at Yesglasses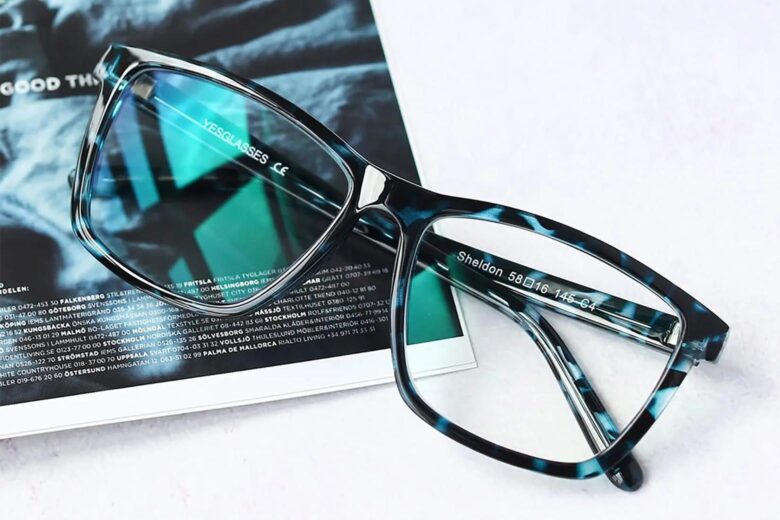 Frame collections and lenses
The range is the name of the game here. Yesglasses was designed to suit even the fussiest of glasses-wearers: there are tons of different styles on the webstore with a huge range of colors and designs all easily broken down into straightforward categories. The brand sells both classic and eye-catching designs for non-prescription and prescription eyeglasses (including some of the best blue light-blocking glasses we've seen) as well as the latest styles of sunglasses, like polarised sunglasses, mirrored sunglasses, gradient sunglasses, and prescription sunglasses. As a fashion-forward eyewear brand, it's also constantly adding new styles, which means you'll almost always find a pair you like within a few weeks.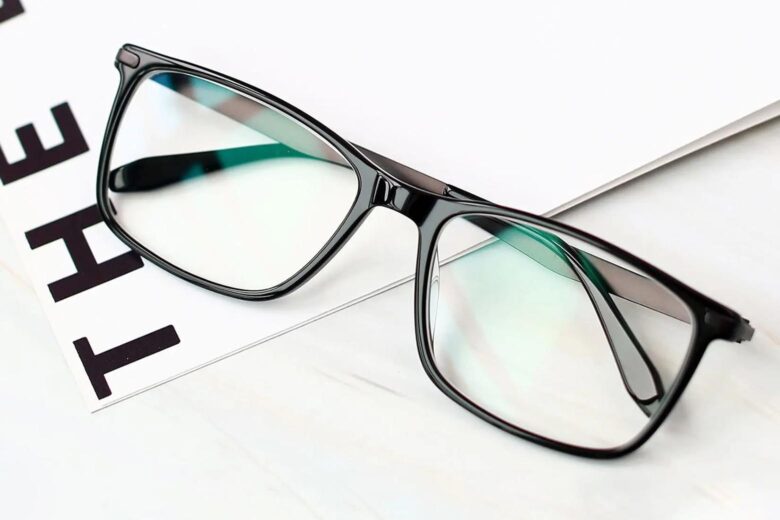 Virtual try-on
One of the biggest gambles when it comes to buying glasses or sunglasses online is whether they'll suit your face shape and style in person. Yesglasses offers a free, virtual-try-on service on its website with high-resolution examples so you can practically start coordinating your new glasses with the rest of your wardrobe. It's easily available and doesn't require app downloads – simply click "try on" to upload a photo and see what the selected frame looks like on your face before committing.
Pupillary Distance (PD) Measurement Tool
If you're looking for prescription eyeglasses, it's important to measure your PD correctly – something that's not always specified when buying glasses online. Yesglasses offers easy-to-follow instructions to perfectly measure your PD, minimizing the risk for returns or ill-fitting glasses.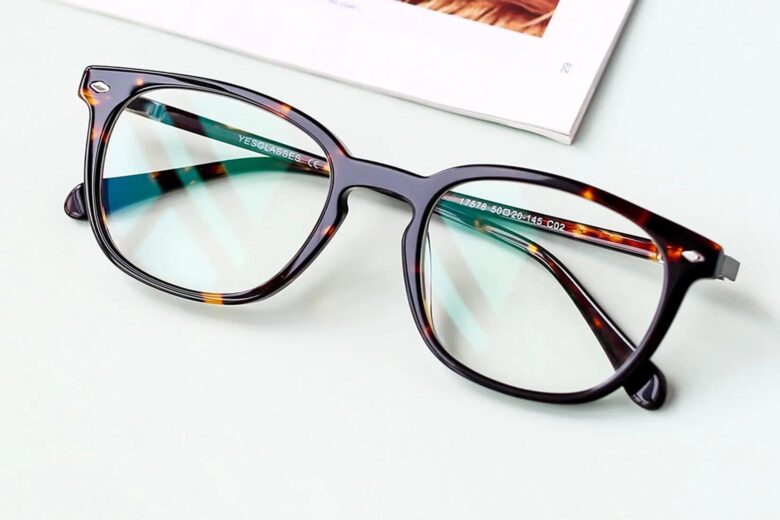 Prescription quality and customization
Yesglasses is known for its great quality and accurate prescriptions. The process is simple: pick your frames first, then choose your sunglass lenses, blue-light filtering, or light-adaptive lenses. You can also buy just the frames themselves if you've sourced specific lenses from elsewhere.
To make the shopping experience more streamlined, Yesglasses allows you to filter the frames by rim type, size (like "glasses for small faces"), material, shape & style, function & feature, and popular color (looking at you tortoiseshell glasses and clear glasses).
When it comes to customizing lenses, Yesglasses offers a wide selection of single-vision, FT bifocal, and free-form progressive lenses. Its lenses are sharp and clear and considered less sensitive to scratches than many other eyewear brands.
Customer service and Yesglasses return policy
If you're based within the US, you can receive your Yesglasses for free. And, if they arrive and you find they don't suit you the way you hoped (Spoiler alert: you most likely won't), you can swap them for a free, one-time replacement. If you'd rather just return them, you can send them back within 14 days of receiving your glasses for a full refund.
Yesglasses also has a 365-day quality guarantee, which means if your frames break or something similar, you can drop their customer service team a message (via phone, email, or live chat) and receive a brand new pair. They're renowned for their quick delivery, too, so you'll never have to wait too long before your replacement pair arrives.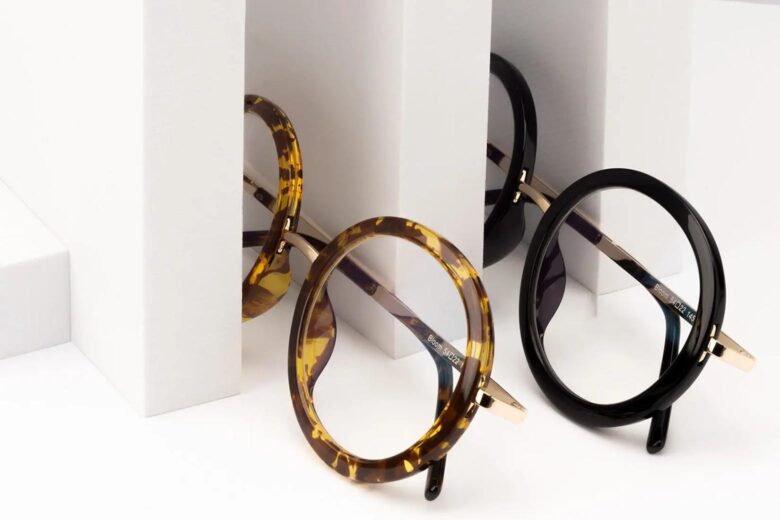 Price
Don't let the affordable prices fool you: Yesglasses does not cut corners. Yesglasses is both fashion-friendly and price friendly. All of Yesglasses' products are designed in-house. As an online-only retailer that sells directly from factory to customer, it cuts out the middlemen and the need to cover extra costs. You can find women's and men's glasses starting at $29. Children's glasses begin at $69.
The brand often offers different promotions and discounts, including free US standard shipping and a 30% student discount. If you recommend Yesglasses to a friend (which you likely will, when they ask where your new budget-friendly stylish specs are from), their referral program allows both you and your friend to take $10 off your next pair.
Where to buy Yesglasses
As Yesglasses is an online eyewear brand, their frames are available for purchase exclusively through www.yesglasses.com.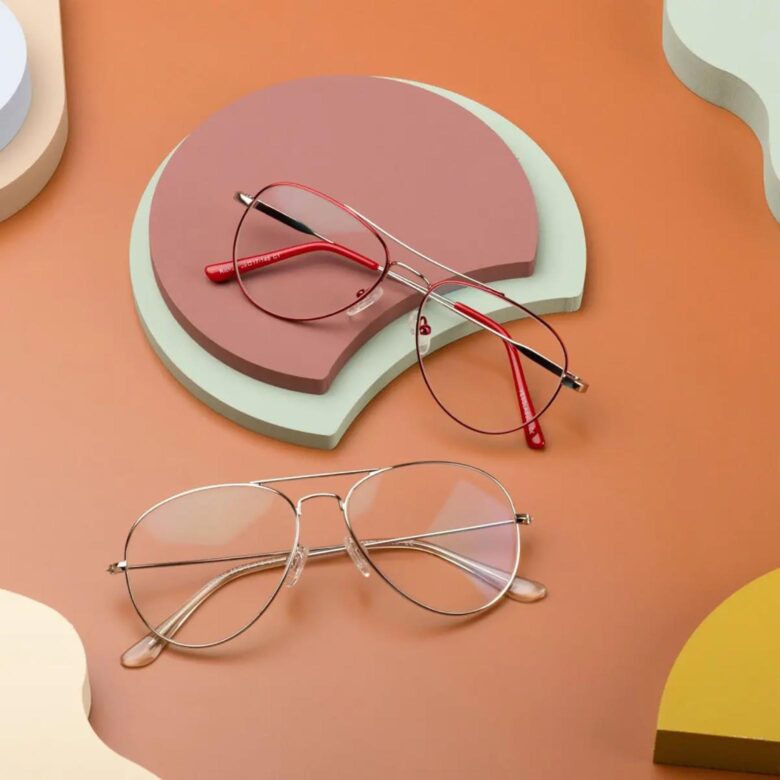 Yesglasses vs. Warby Parker
You'll probably see the name Warby Parker popping up when researching Yesglasses, and both brands are known for their budget-friendly prices and range of stylish designs. Warby Parker might be the better-known of the two (it's also an older brand), but Yesglasses, as a newcomer in the glasses world, is the up-and-coming contender that gets our vote.
Frequently asked questions about Yesglasses
Where does Yesglasses ship from?
Yesglasses' main lab and offices are in Delaware, USA, but they also have labs and warehouses located in Canada and in Asia.
Is Yesglasses legit?
Yesglasses is a legit eyeglasses retailer and has been producing and selling glasses since 2017. Yesglasses is a great place to buy glasses online – offering a large selection of unique frames in a variety of shapes, colors, and sizes for the whole family. The online eyewear brand has also been featured in many well-known publications.
What makes Yesglasses one of the best online eyeglass stores?
Yesglasses' easy-to-use virtual try-on service, huge variety of stylish quality frames, ease of personalization for prescription eyeglasses, and friendly customer service are just some of the reasons for its growing popularity as one of the best places to buy glasses online. Plus, Yesglasses ships glasses worldwide.
Can you buy prescription eyeglasses online?
Yes, it is now easy and safe to buy prescription eyeglasses online – as long as you opt for reliable eyewear retailers such as Yesglasses. Buying glasses online has multiple advantages: convenience, lower price tags, and usually more frame varieties than at your local optician.