A cozy yet futuristic statement fashion piece, the Yeezy Foam Runner burst onto the sneaker scene in 2020 and has sparked controversy and debate ever since. One of the latest creations of the rapper and designer Kayne West, Yeezy Foam sneakers have been compared to Crocs, spotted on the front row, and have a multi-layered appeal that has had them selling out in seconds.
The Adidas Yeezy brand has in fact produced many sought-after designs (check our list of the best Yeezy shoes of all time to see them all). The Yeezy Boost 350 became one of the fastest-selling footwear models in history due to its insane levels of comfort and style versatility that enable you to hop seamlessly from gym to date night without a hitch.
It was Kayne West's daughter, 'North', who first sported the Yeezy Foam Runner in a neutral, monochromatic colorway 'Ararat', and since then there has been an explosion in the range of colors and shades available. The Yeezy Foam Runner 'Sand' is a slightly darker take on the original, while the Yeezy Foam Runner 'Vermillion' is a head-turning shade of scarlet that is not for the faint-hearted.
Comfortable and cool, Yeezy water shoes need few accessories, their unique silhouette speaks for itself. Made of molded foam that provides surprising levels of bounce and spring, the Yeezy Foam Runner is easy to slip on and off, but the question of how to style a designer sneaker that is covered in cut-out segments may leave you feeling rather perplexed. 
So, if you are wondering how to rock the casual look, and throw together the best Yeezy Foam Runner outfit, you are in the right place. We have examined how the Yeezy Foam Runner looks on feet and come up with an inspiring list of how to make the most out of your sartorially edgy pair. Check out the original and innovative pictures below and choose your very own Yeezy style. Socks, optional!
Yeezy Foam Runner men's outfit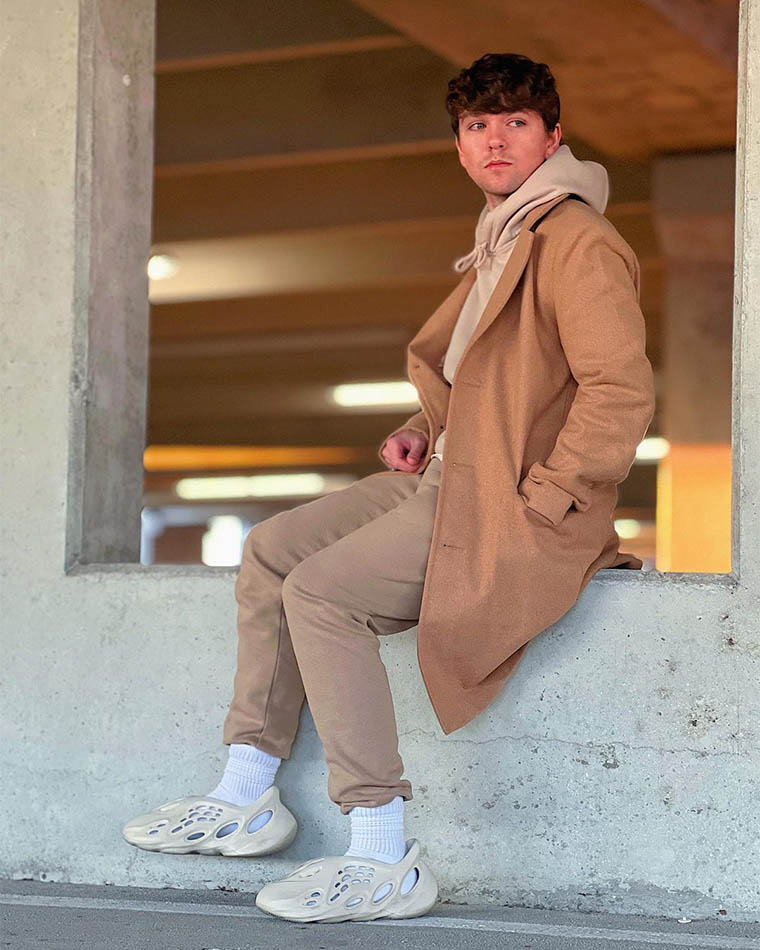 Yeezy Foam Runner women's outfit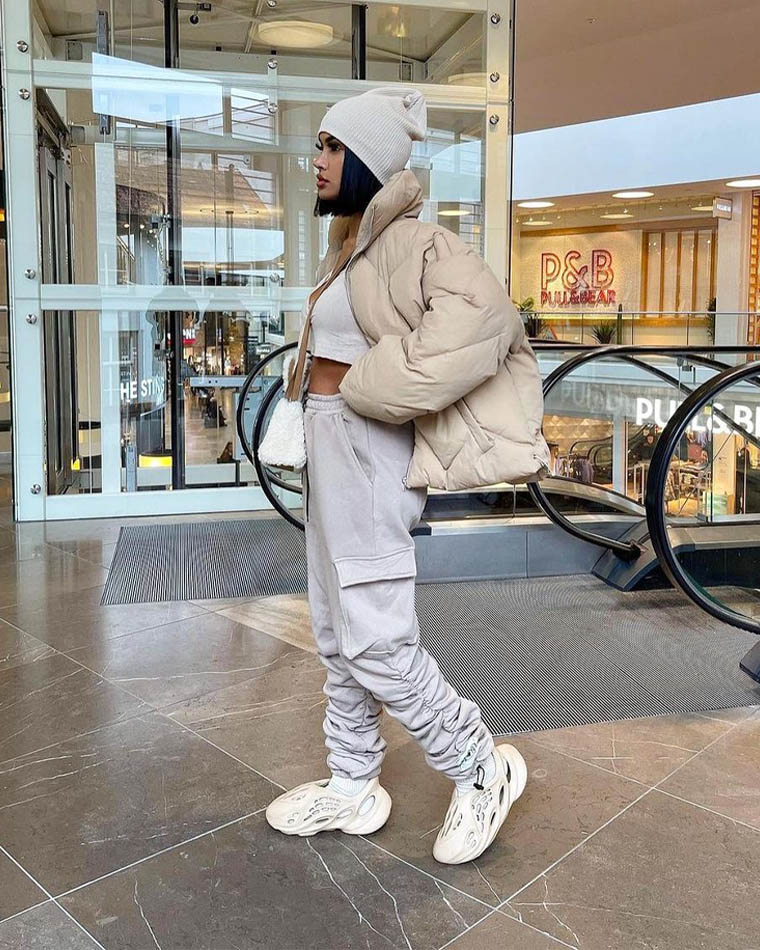 Yeezy Foam Runner kids's outfit