With a silhouette like no other, the Nike Air Max 95 has dominated the sneaker market since its release in 1995. Designed around groundbreaking innovations in running technology, they were the first Air Max sneakers to feature visible air pockets in the forefoot, and in fact, during the early days, there was criticism and controversy over such a radical design.
According to the designer Sergio Lazono, the sporty shoe was inspired by our very own human anatomy, with the Nike Air Max 95 laces representing the ribs, a spine inspired outsole and the supple mesh and suede upper inspired by muscle fibers. Whatever its history, the individuality of the Nike Air Max 95 made it a cult hit with runners and sneakerheads alike, and 25 years on, it is still a highly sought-after shoe.
Originally released in the iconic 'Neon', featuring contrasting shades of gray with bright yellow accents, the Air Max 95 has since been seen sporting various colorways and modern collaborations. Particularly notable are the Air Max 95 'Grape'—its clean lines and minimalist tones make it a classic summer shoe and one of the best sneakers for women.
Another noteworthy example, and recently released as part of the 25th anniversary of the trainer, is the Nike Air Max 95 'Pink Foam'. This sneaker has been a sell-out success from the get go, due to its bold design and innovative colorway, making it a luxury sneaker of choice for men and women alike. Otherwise known as 'Gunsmoke Pink', the ultra-cool tones of this shoe complete with the colorful 'Air Units', mark it out as a classic in the making.
So, if you are wondering how to rock the casual look, and throw together the best Nike Air Max 95 outfit, you are in the right place. We have examined how the Air Max 95 looks on feet from around the world and come up with an inspiring list of how to make the most out of your pair. Check out the original and innovative pictures below and choose your very own Air Max style.
For the men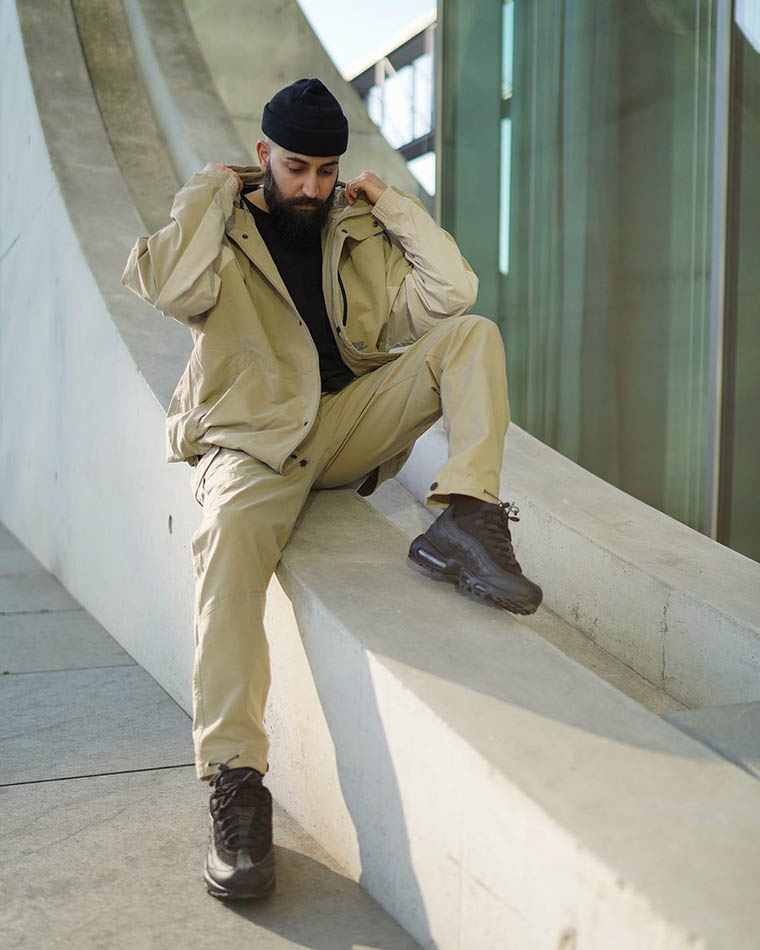 For the ladies
For the kids