The Jordan 4's have claimed their iconic ranking over the past decade thanks to Tinker Hatfield, the designer of the OG Jordans for Michael himself. With each new model and colorway being introduced, the cult status keeps growing. The scarcity of the original designs and subsequent limited editions led to the demand and increased popularity of the brand. The AJ 4's are some of the best Jordans of all time. Jordan Brand has revealed several new colorways coming up in their 2022 spring collection. The Red Thunder is one of the more popular releases of 2022. If you're still holding out for the Zen Master, Military Black, or Infrared, you have to wait till the end of 2022.
Jordans have grown in popularity to become a luxury sneaker brand taking center stage in every man's collection. With the addition of the Jordans Brand lifestyle category (LS), women are finding them to be a popular sneaker style to add to their looks too. Jordans are now seen as the perfect casual wear sneakers. The Air Jordan 4 "Blank Canvas" has been designed exclusively for women. What better way to style your look than starting with the basics? In this case, a cream-toned AJ4 with a tiny splash of color on the soles. Keep your whole look neutral or contrast it with vibrant colors, either way, you'll want to keep it cuffed at the ankle to let the Nike Air Jordan 4 take center stage.
Fans wait with bated breath after being kept salivating at the sneak peeks they get, whether leaked or official, of upcoming Jordans. In the meantime, for those still waiting on their favorite release, you can take some inspiration here on how to style the Jordan 4. You'll be ready to flex your best kicks on your latest IG page, just don't forget the rest of the getup to pull off the look. Put together an all-black ensemble and pair it with your Air Jordan 4 Retro Lightning yellow sneakers and let them do the talking. When it comes to the launch dates of the Jordans they tease us relentlessly. The dates keep getting pushed back unexpectedly, you may need your own personal assistant to help keep track of the releases. Nonetheless, you're still going to need the best pointers on how to wear the Jordan 4. If all else fails, stick with a monochromatic dress code and let the Jordans walk the walk.
Check at our breakdown of the differences between the Nike Dunk and the Air Jordan 1 if you're confused about the collection in general.
Air Jordan 4 men's outfits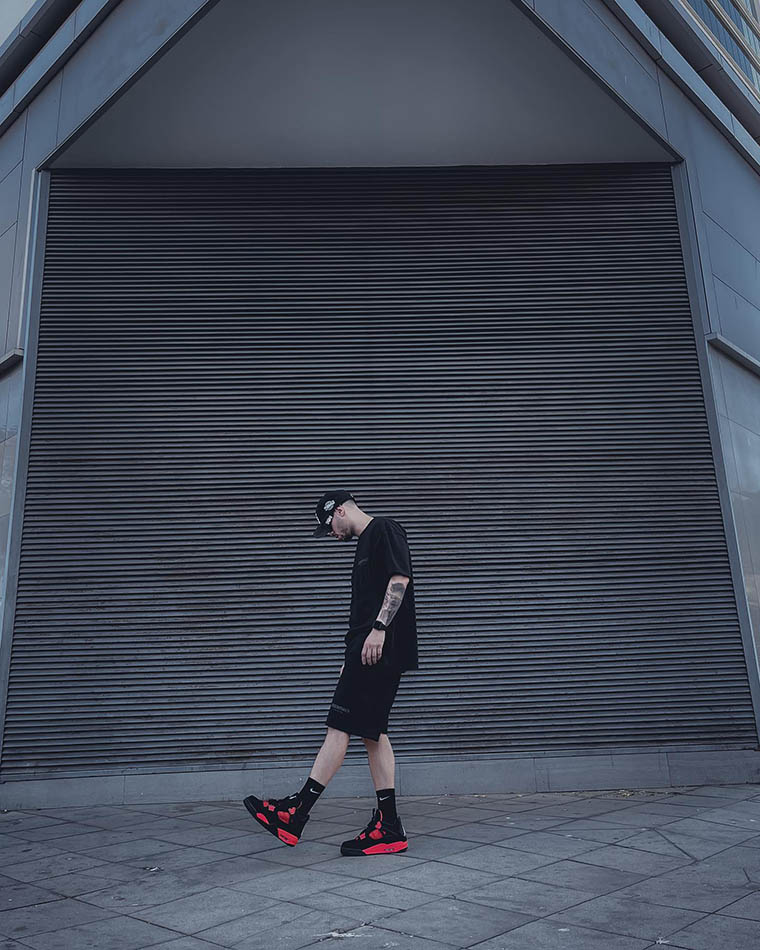 Air Jordan 4 women's outfit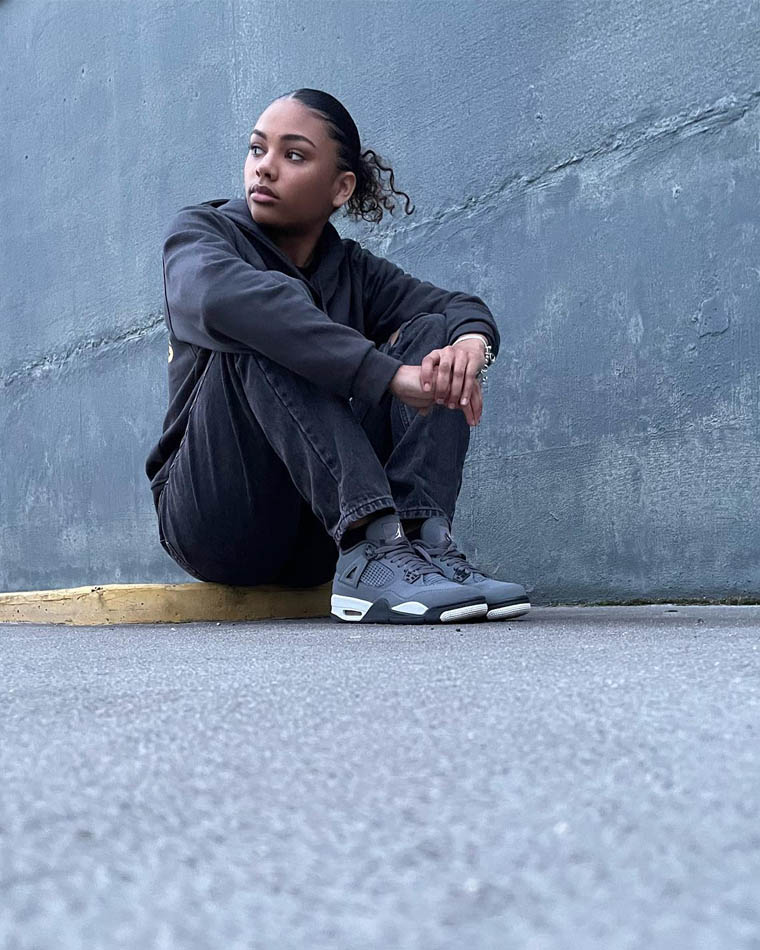 Air Jordan 4 kids' outfit