Male underwear might not get quite as much attention as women's lingerie, but the best men's underwear is the difference between striding proudly and confidently into a room or uncertainly adjusting your pockets and waistband with every step.
The best underwear for men boils down to what you're wearing it for. From the cool boxers that you'll pull on to brighten up a dull Monday morning to the boxer briefs that form part of your staple wardrobe or the performance underwear that consistently helps you to reach your next Personal Best: each type of underwear deserves its own attention.
And there are thousands of brands out there calling themselves the best when it comes to underwear for men.
But we've done the hard work and curated the ultimate guide for comfortable, breathable, fashionable, and all-round successful men's branded underwear. We've weighed up all the crucial features to find the best briefs for men, the most comfortable underwear, and some of the finest moisture-wicking underwear.
In short, we've got you covered — literally — with all kinds of underwear styles. Drake said it best: Started from the bottom, now we're here.
The 25 best men's underwear brands
Check our special men's underwear buying guide after the list to see exactly what you should pay attention to when shopping for underwear online.
Best performance underwear for men
Nike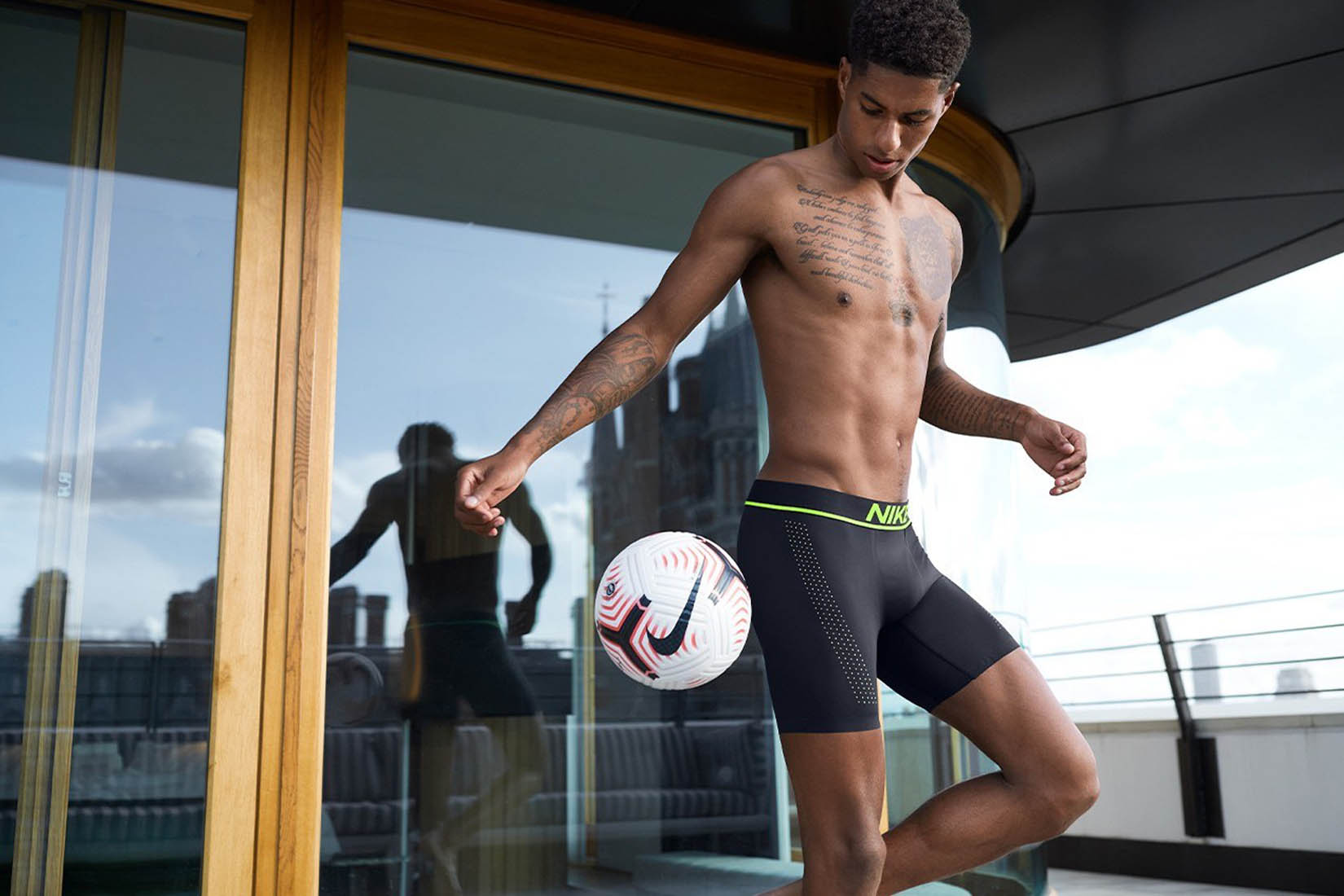 Think of practically any piece of clothing or equipment you could need when it comes to the world of sports, and you'll likely be able to source a high-quality version of it at Nike. And the brand doesn't stop when you've completed your head-to-toe look of Nike trainers, Nike shorts, a Nike vest, and maybe even a Nike jacket. If you really want to complete the look, it's time to level up with Nike performance trunks.
These come complete with all of the necessary features for a strong performance, whether that's a sweaty basketball game with friends, a lengthy run in the heat or a weightlifting session at the gym. Much like the rest of Nike's sportswear, these are odour-reducing and moisture-wicking underwear: pieces that add the finishing touch on hitting your personal best or increasing your stamina.
Adidas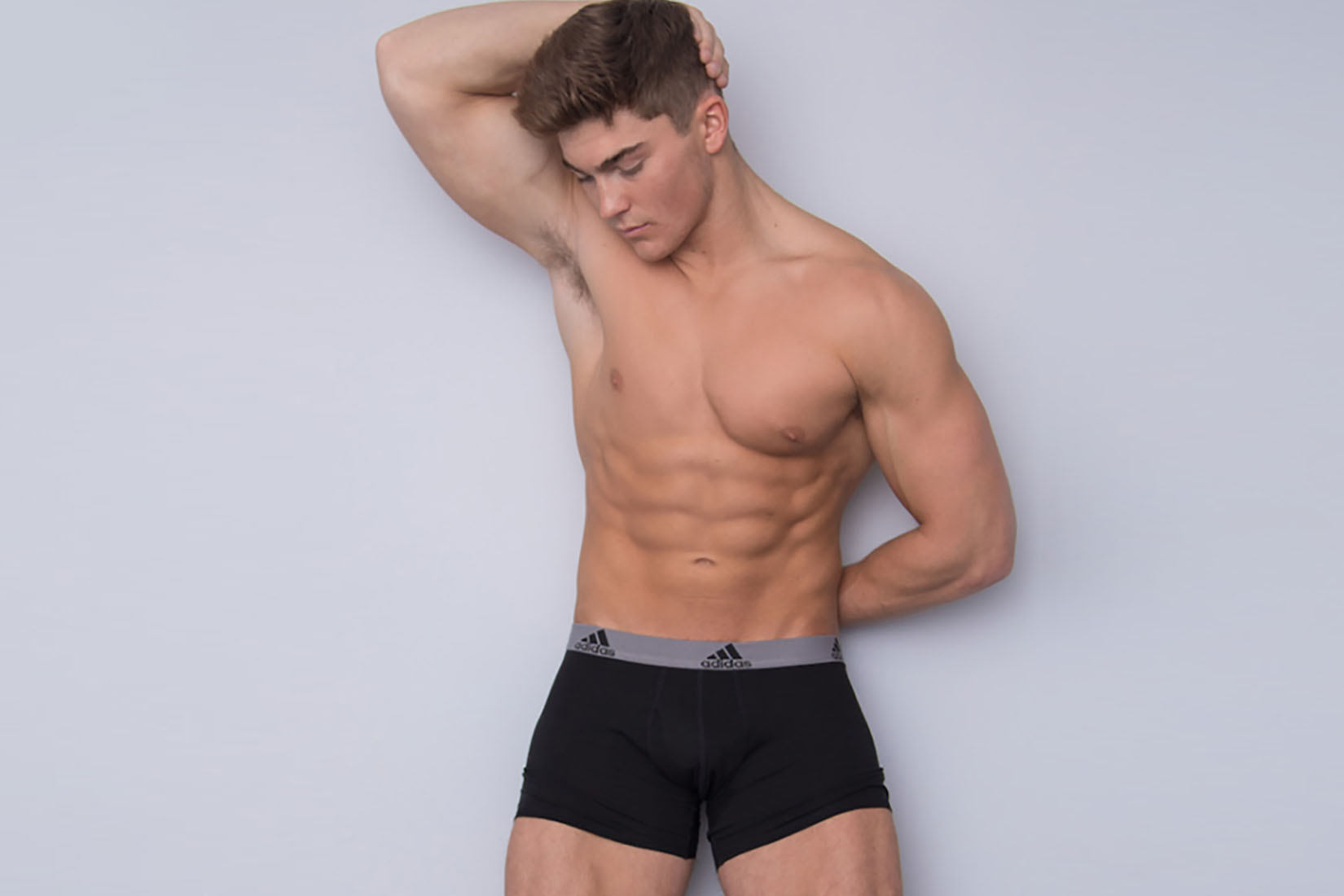 Adidas' performance underwear leans far more heavily towards "performance" than many other brands. It's a pair for those with a serious passion for fitness, who want to get the most work out of their entire uniform, right down to the basics like socks and underwear. That's something you'll notice before you've even tried Adidas' Performance Briefs on. They're longer than your usual performance briefs, which makes them more suitable for wearing under full-length workout bottoms.
But they also do the job to prevent chafing if you're wearing shorts. These briefs wick moisture and dry fast, meaning you'll finish each workout focusing more on how proud you are of what you just achieved rather than stressing over how uncomfortably warm you feel. They're also a little jazzier than usual performance briefs, with monochrome patterns pushing you further during your workout session. The longer length means there's no chance of them riding up and the tag-free waistband is also designed with comfort in mind.
Alo Yoga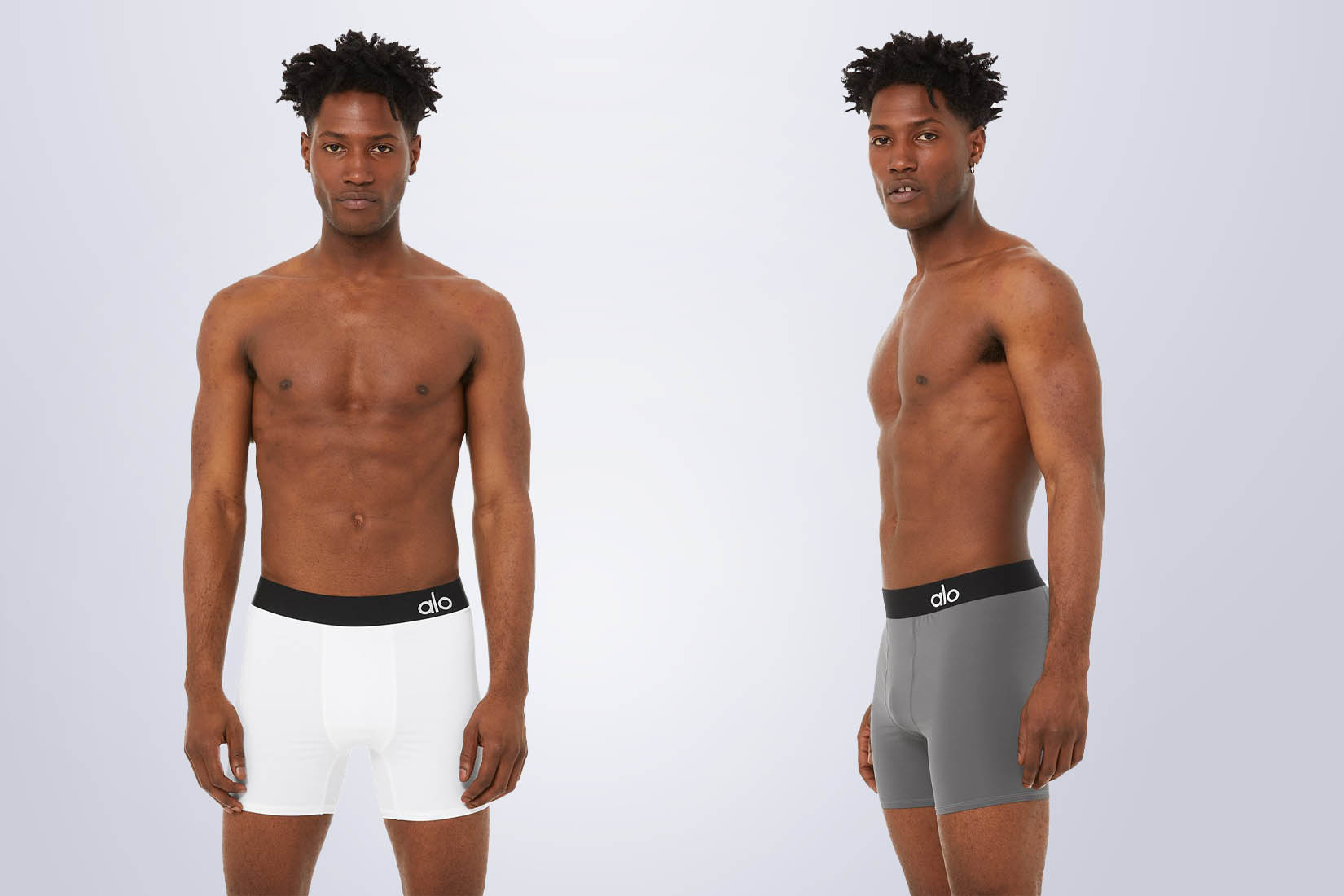 Hero Underwear is just that: a pair of briefs that do the job no matter the task at hand: sweaty yoga session or marathon-length run. Alo Yoga is renowned for its yoga mattresses and other workout gear, made from premium materials and absolutely refusing to let your sweat get in the way of success. As well as proving it's top of the game when it comes to yoga wear, it's also a best seller in the world of performance underwear. 
The Hero Underwear comes in three shades — black, grey, and white — and is made from the brand's famed unique material. An ultralight performance-engineered essential for your workouts and beyond, these briefs come in a traditional shape and length but with all of the extra benefits needed for movement. They're lightweight yet snug, flattering without being overly tight, and guarantee a breathable, enjoyable workout. They're also great value — a pair you'll wear again and again without complaint.
Under Armour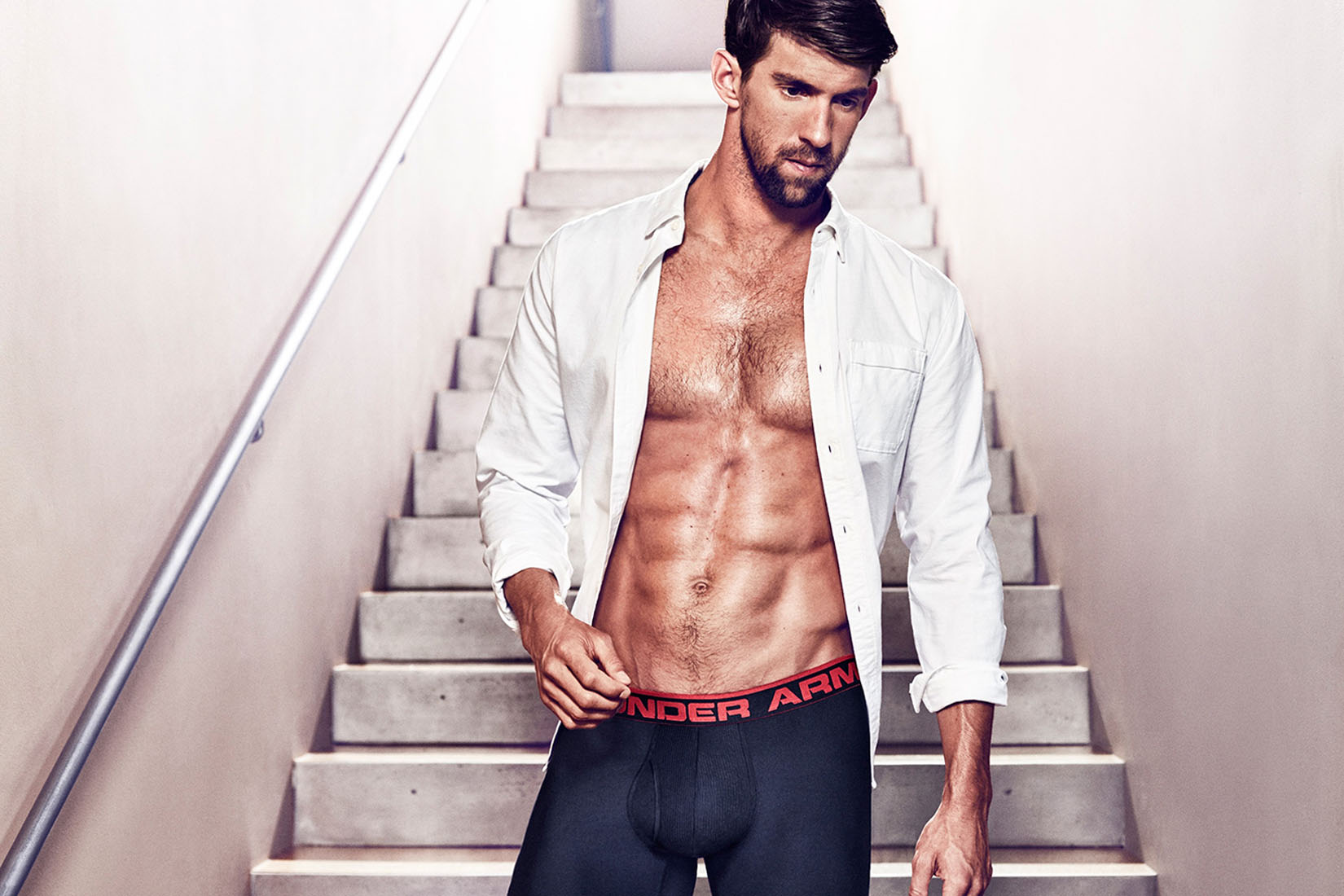 Under Armour makes some of the best breathable men's underwear that's budget-friendly, suitably cool looking, and great quality, all at the same time. It's the kind of sportswear you'll stock up on, knowing that it won't let you down mid-workout and you'll always look great no matter how exhausted you feel at the end. The only thing better than working out in Under Armour sportswear? Adding Under Armour underwear into the mix.
The brand's UA Performance Boxerjock is a popular choice in the world of performance underwear and comes with all the necessities for comfort and quality. Under Armour's sweat-wicking, keeps-you-cool technology is the key ingredient for success here, promising to keep you feeling fresh and clean regardless of how long you spend in the gym. It's available in two shades; black or grey with an elasticated waistband and bright red logo. Its four-way stretch material is perfect for the gym.
Best boxer briefs for men
Fruit of the Loom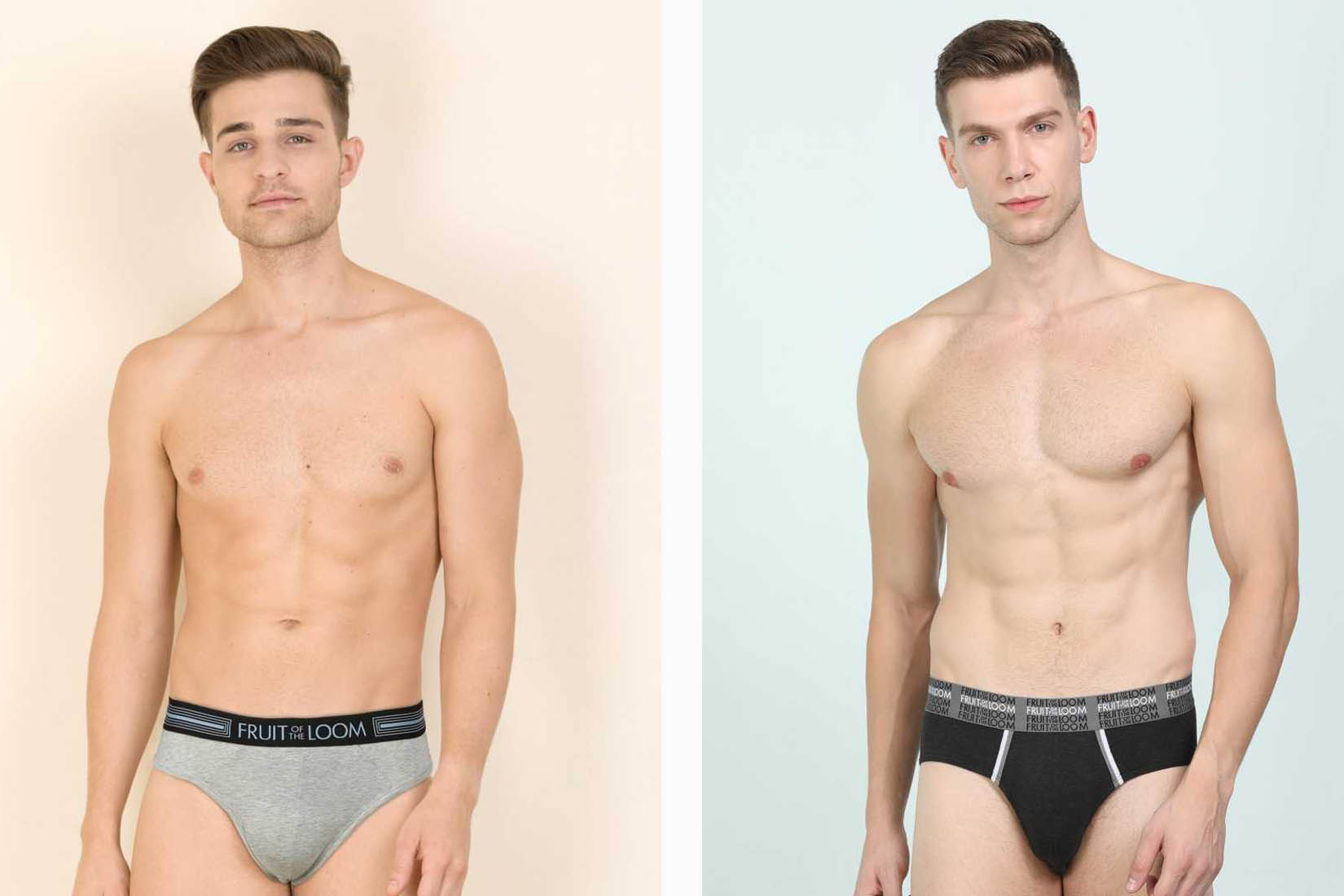 Most budget-friendly new fashion lines opt for Fruit of the Loom when they produce t-shirts. And many schools also use Fruit of the Loom for school uniforms and activewear. The reason? Not only is this brand very budget-friendly, but it's also very good quality. Thick, sturdy material means Fruit of the Loom boxers have the ability to outlive most of your existing pairs, if not all of them.
And the Fruit of the Loom Men's Coolzone Boxer Briefs also come with a few other winning factors, too. They're made from breathable mesh for optimum comfort and also include a support-shaped fly, which provides additional ventilation where needed. Available in three different leg lengths and also bigger sizes, these boxers are versatile in every sense of the word. You can also opt whether to stick to traditional black or white or go all out with colored multi-packs.
Axel Arigato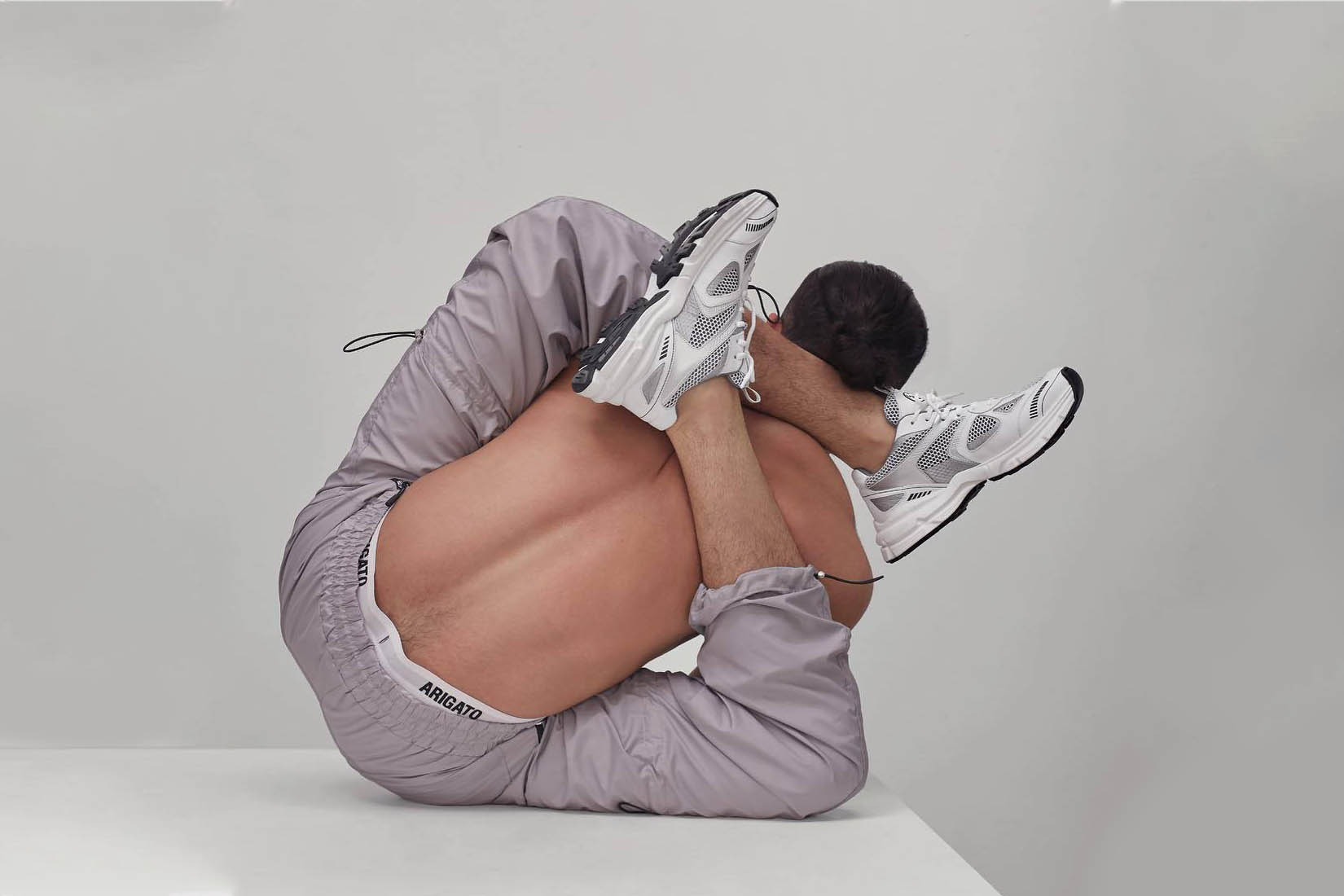 Axel Arigato's Signature Boxers are just that: a signature addition to your underwear drawer that you'll want to stock up on in multiples. The finishing touch to the rest of Axel Arigato's premium pieces, the Signature Boxers are smooth and soft, contouring to your body in a way that's comfortable without being restrictive. A light grey shade is a flattering contrast on all skin tones, and a cotton and modal blend ensures they feel just as good as they look.
These boxers come in either single-pack or multi-pack options, which means you can go all out with different colors or keep it simple with multiple pairs of the same shade. They're also another brilliant gifting option, arriving at your doorstep in a sleek, pastel yellow box. Even if it's the furthest point from Christmas, you'll still feel like it's the height of gifting season opening up this box.
Calvin Klein Underwear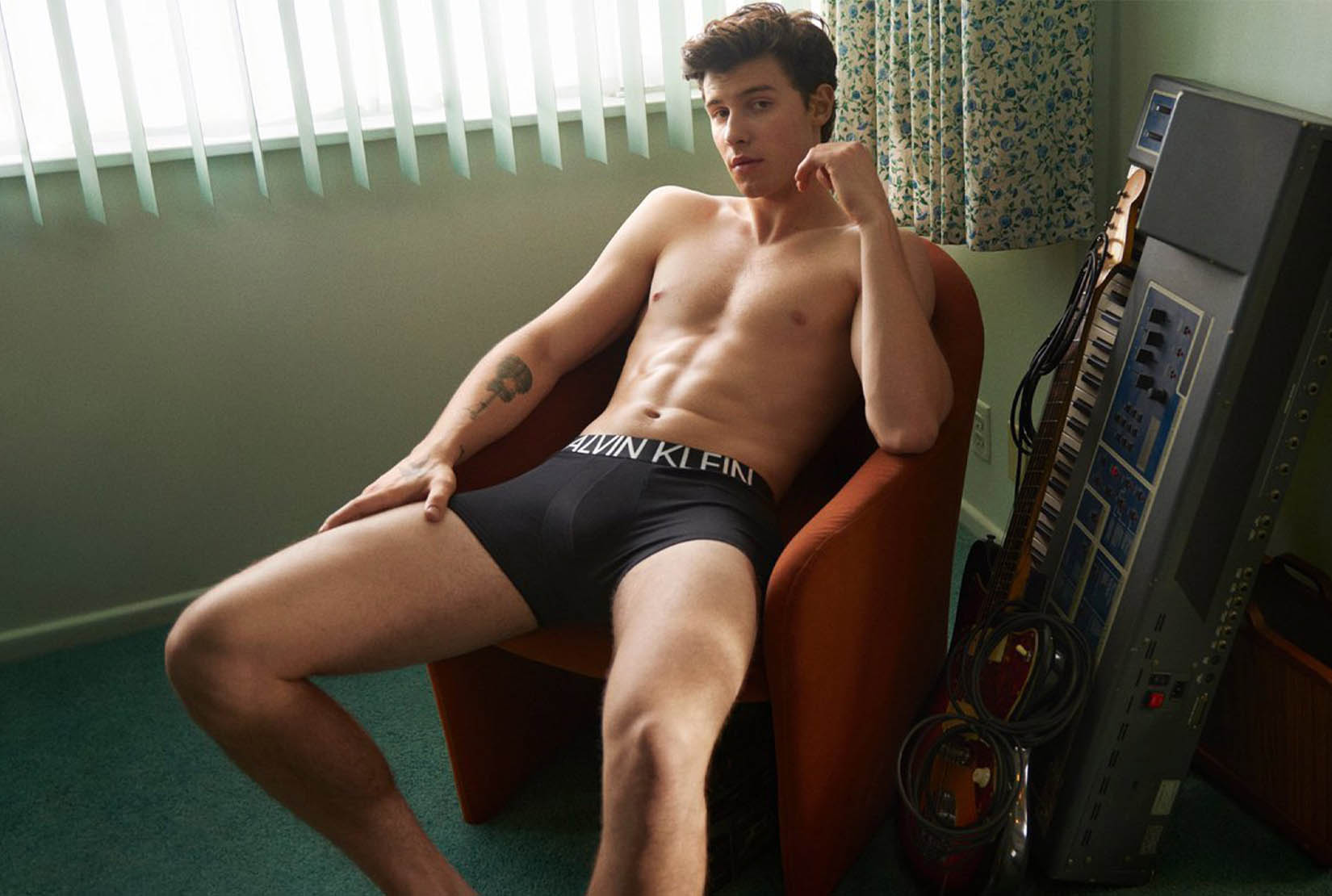 A good pair of Calvin Klein underwear is a wardrobe staple for any man. This ubiquitous brand is renowned for being stylish, smart, and seriously comfortable, which is why you won't ever have to look too far to find them sold virtually everywhere in the world. Soft cotton jersey means these boxers are just as stretchy as they are smart, in a universally flattering design.
If ever you're looking to buy men's boxer briefs as a gift, you can never go wrong with Calvin Klein. The multi-pack design of the Calvin Klein boxer briefs is an easy way to stock up your underwear drawer with classy yet affordable options. As well as being available in a large range of sizes, these boxer briefs also come with the brand's iconic waistband logo. Expect all-day comfort and a premium design that fits effortlessly under your clothes.
Organic Basics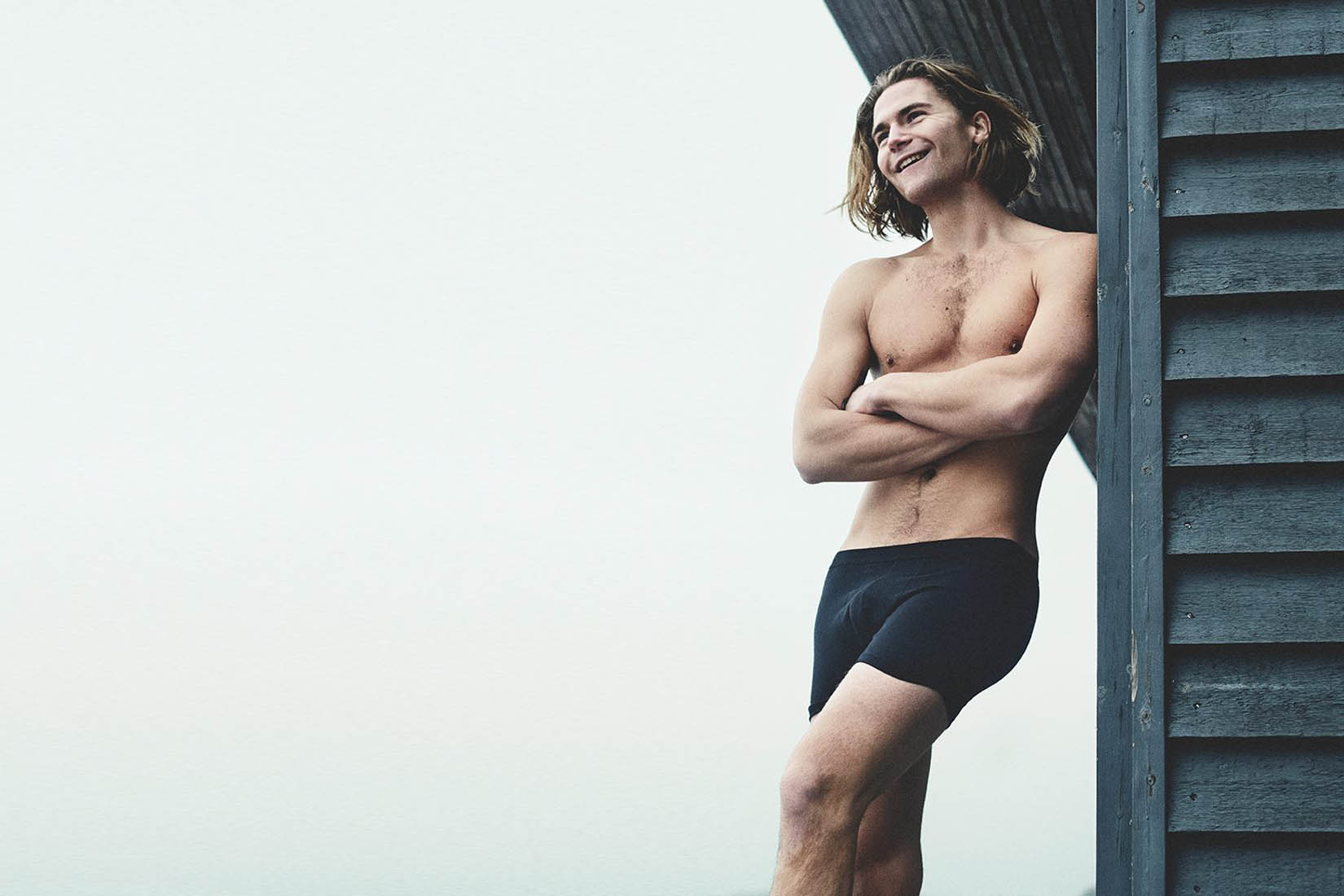 As its name suggests, Organic Basics is home to ethically sourced essentials. A great option for anyone looking to add sustainable options to their wardrobe, Organic Basics' Cotton Boxers is not only organically made but also ethically made and PETA-vegan approved. Available in a range of shades, including black, grey, and white, these boxers are fuss-free and simple in the best way possible.
A brilliant choice for anyone who doesn't want to bother with unnecessary labels or tags, these boxers focus on ticking all of the necessary boxes and letting the rest of your outfit do the talking. The classic design means even the fussiest of men shouldn't find problems with these boxer briefs. And, if you do try a pair and realize what a good well-rounder they truly are, you can buy them in bigger multipacks up to 10 boxers per pack. They're simultaneously great value and planet pleasing.
Hamilton + Hare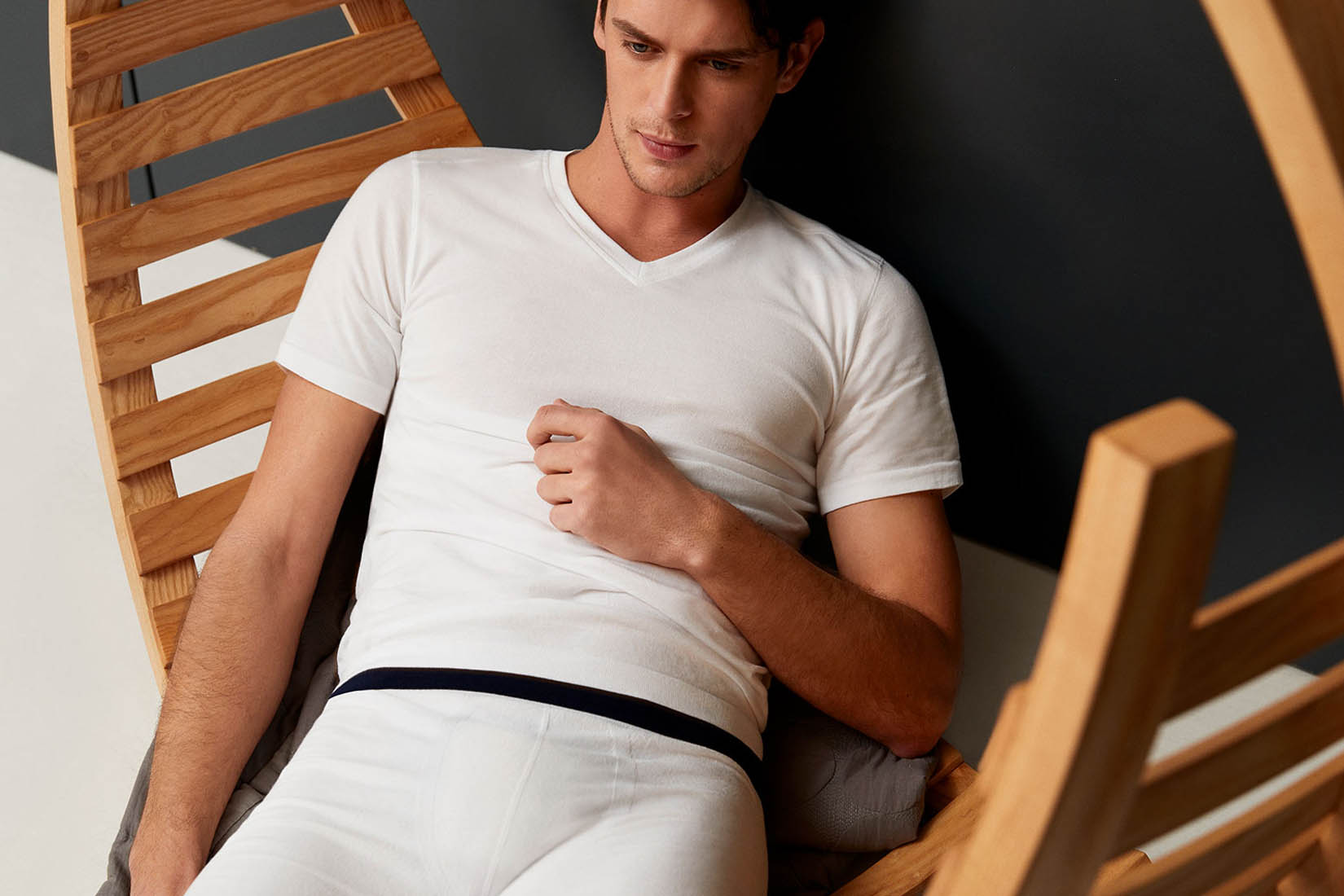 If you're someone who values sustainability and comfort just as much as style, Hamilton + Hare is the brand to opt for in the world of designer boxer briefs.
The British label combines an innovative approach to fit and the finest natural fabrics to design underwear that are soft against the skin while still holding their shape (and providing plenty of support for more active days).
Hamilton + Hare uses a premium stretch blend of cotton and lyocell (made from eucalyptus wood pulp) to make its softer-than-silk boxer briefs. The covered waistband adds another layer of comfort to these boxer briefs.
Versatile and comfortable all at once and available in fresh, wearable shades, they're a winner in the world of men's underwear. The naked truth? Your underwear will no longer be an afterthought.
Jockey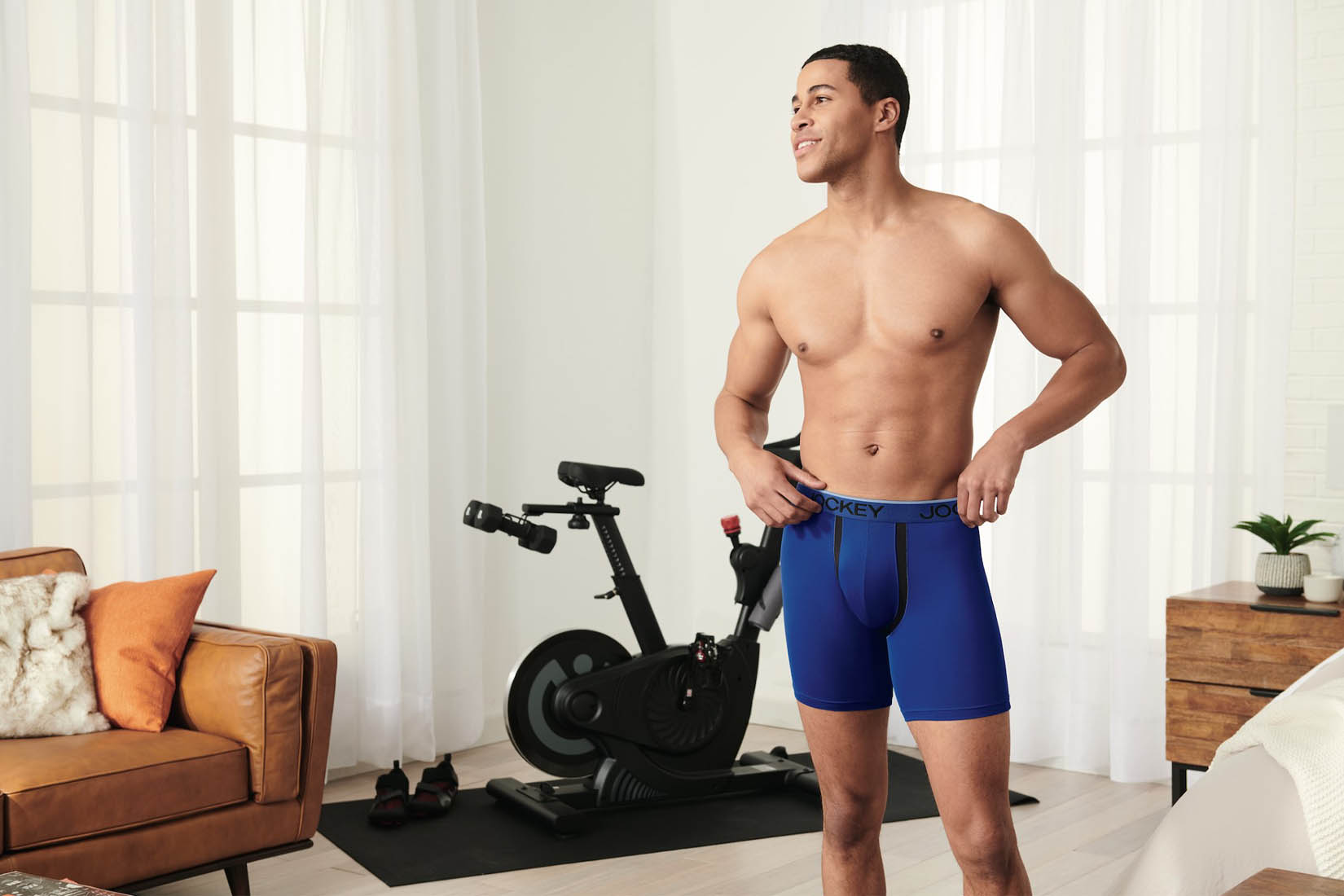 Jockey makes underwear that you can comfortably wear any time of year. Made from natural fabrics and the right midpoint of being not too thin but not too thick, these boxers will sit consistently in your underwear drawer for years on end, until they're finally showing a little wear, at which point you'll likely replace them with an identical multi-pack.
A popular brand in the world of classic boxer briefs, the Jockey Men's Underwear Classic Boxer Brief comes in a budget-friendly three-pack and a style-friendly range of colors. As well as a jet-black three-pack, the brand is also home to other colored boxers with the brand's signature waistband or patterned options, like stripes and heather designs. This is a brand that feels far more premium than its price tag would suggest, with boxers that refuse to sag or loosen over time, no matter how many times they go through the wash.
Celine Homme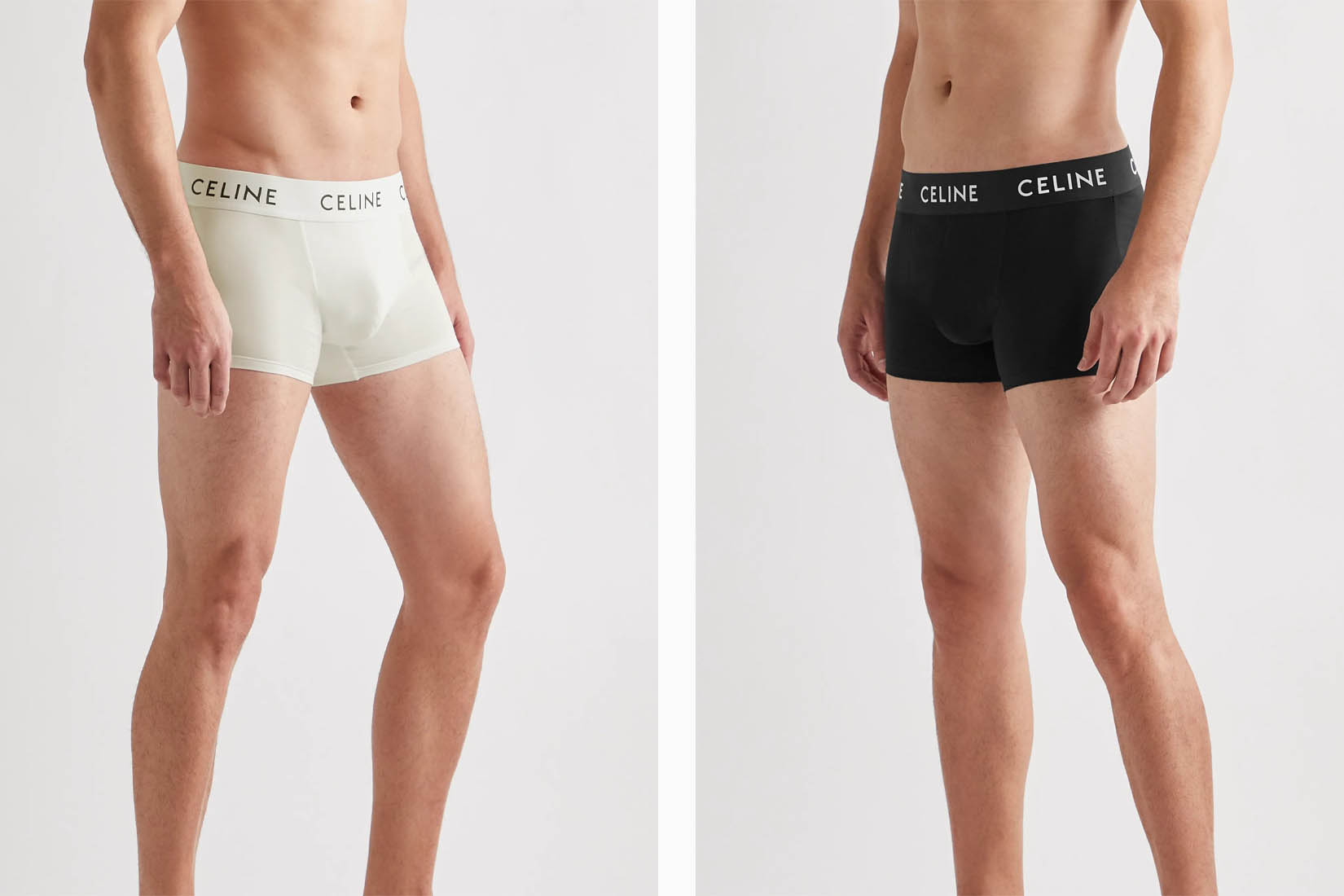 There's no reason why your super stylish look has to stop when it comes to the bottom layer. Celine boxer briefs prove just that, with an understated design that's timeless and classy and a waistband that never lets you forget what you're wearing. Sure, this pair of cotton underwear might be more expensive than your other pairs, but with price comes good quality, and these are set to last for years.
They're also designed for maximum comfort, thanks to the soft cotton that's woven with extra stretch for a supportive fit. Made in France, the Celine Homme Boxer Briefs are softer than you could possibly imagine; a pair that comes out the wash each and every time looking no less than brand new and with the smooth cotton to match. A shorter design than other boxer briefs ensures these boxers are flattering in a subtle way, taking up no more room than necessary.
Best briefs for men
Tom Ford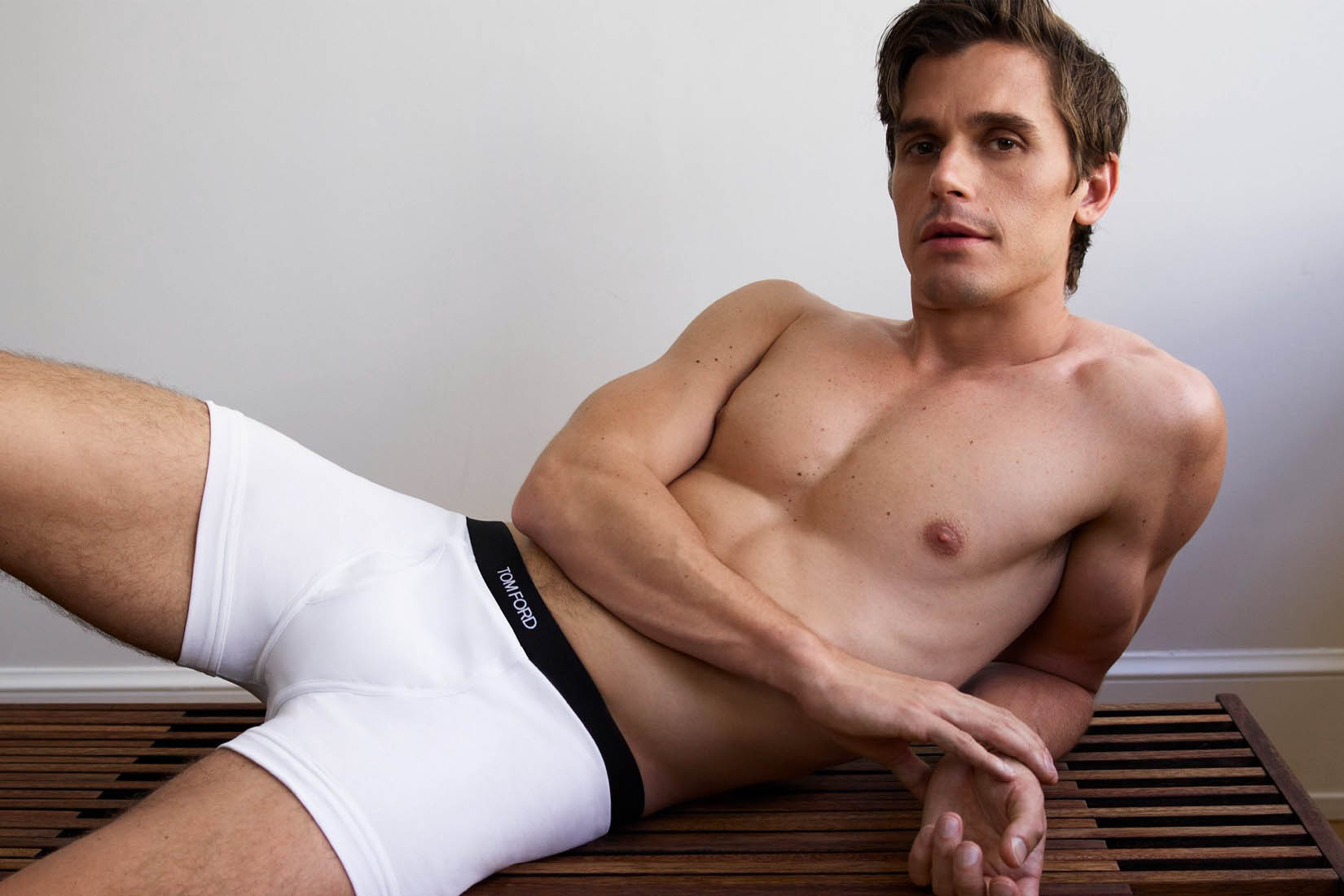 Just like everything else produced under the Tom Ford name, these briefs are seriously luxe and made from fabrics to match. Suave and comfortable, they fit close to the body in a way that's flattering with just the right level of restrictiveness. These Stretch Cotton briefs also come in a large range of colors, which means you can mix and match between the likes of green, sky blue and tan (as well as the staple black) as many times as you see fit.
The one consistency between all the colors is the black waistline, which comes complete with traditional Tom Ford labeling. The range of colors — as well as being fashionable — was included to make these briefs suitable for all skin tones. The tan color is also renowned for being especially suitable for wearing under light colors. Heading off on holiday? These are the pairs to take.
Versace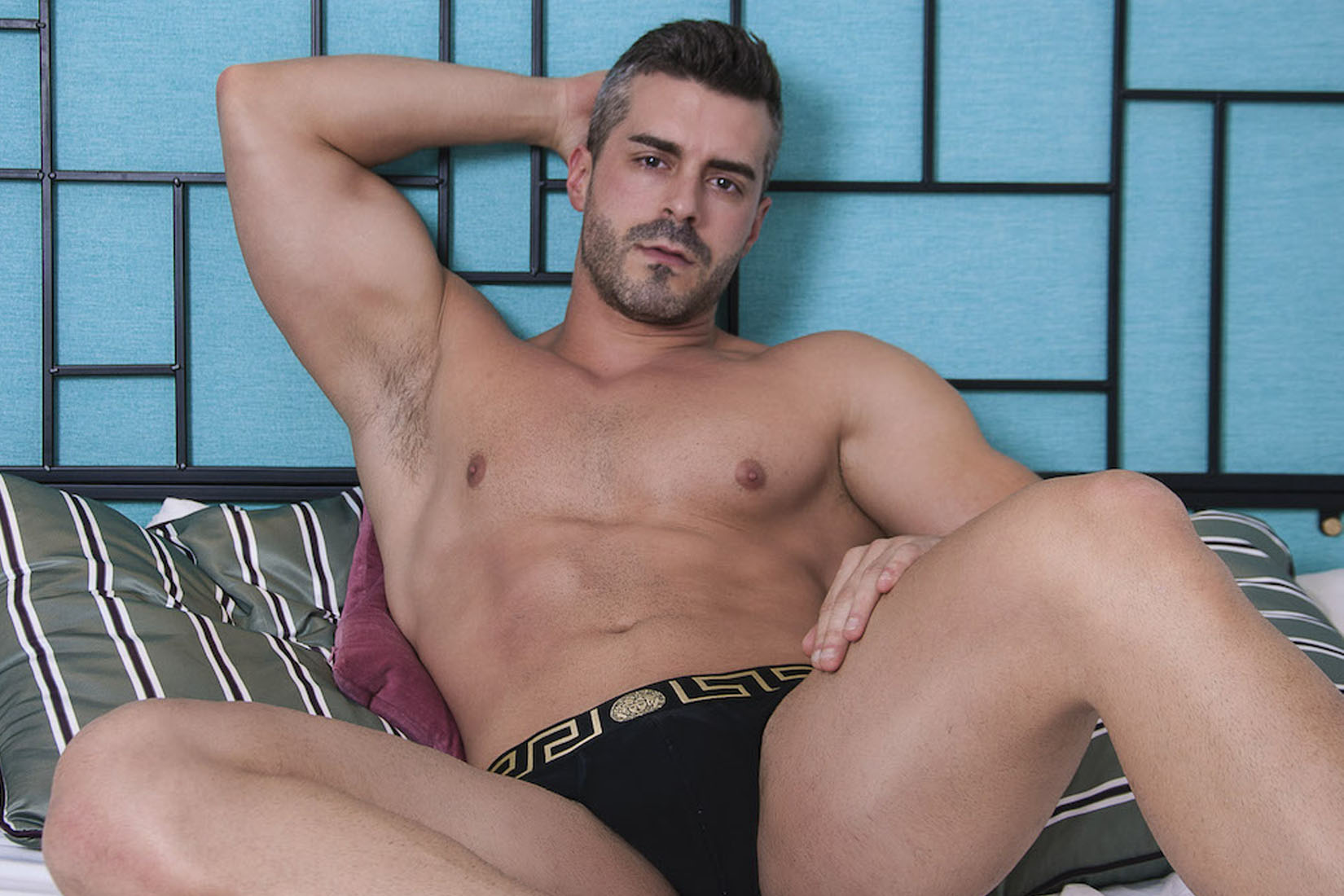 You'll never feel more put together than when you're wearing Versace Underwear. If ever there's a way to feel just as stylish and in control, as those Versace models look in perfume adverts, it's by wearing a pair of these. A little more adventurous in the world of briefs than most other brands, these come with the traditional Versace style design. Think gold, printed lining and the iconic brand imaging right in the center of the waistband.
These Italian-made Versace cotton briefs prove that it's possible to look smart, even stripped down to your smallest layer. The black base of these briefs does a great job of accentuating the golden elements at the top. They're not ostentatiously colored, but they're a little more fun than your standard black briefs.
Zimmerli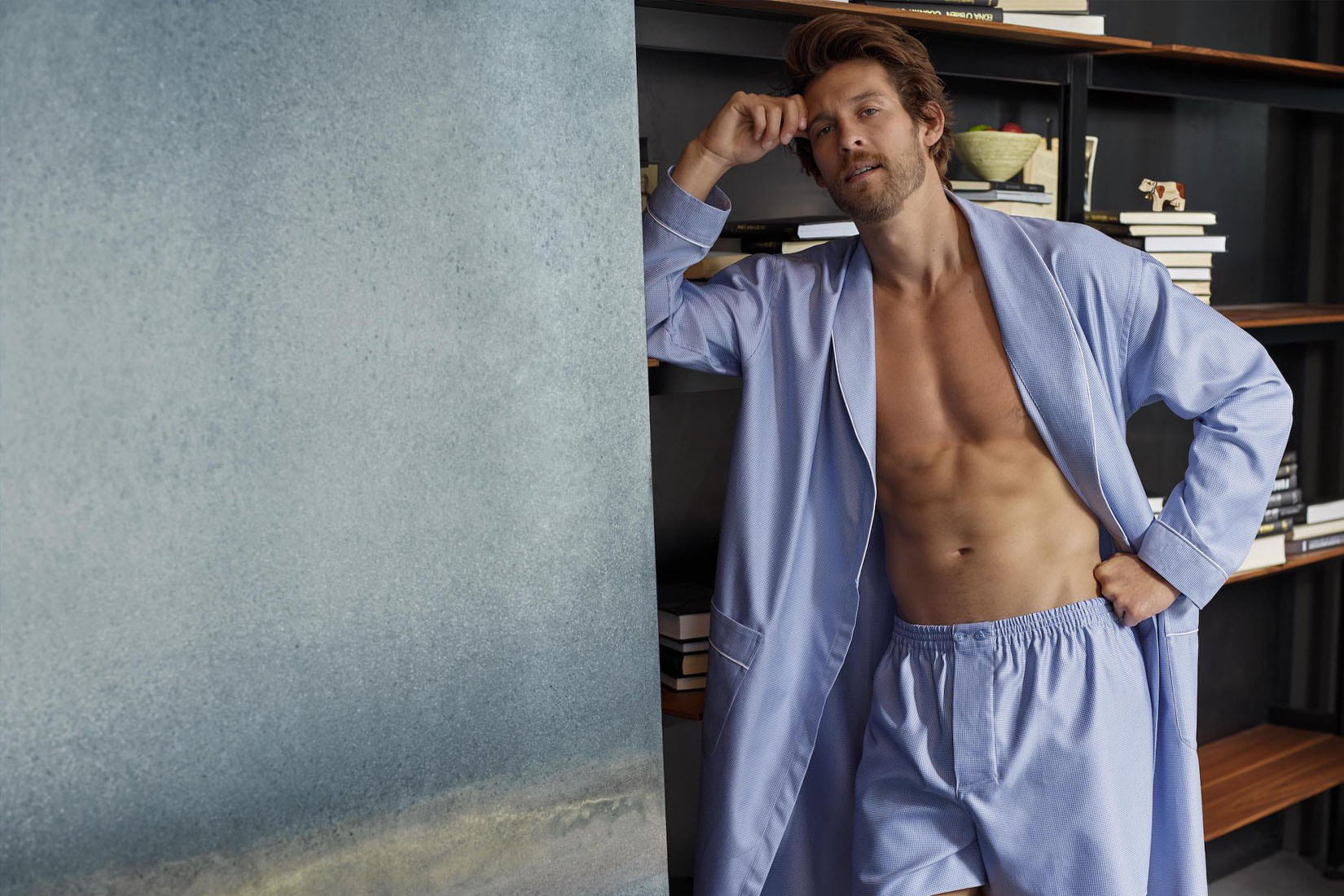 Much like everything else produced by the Swiss, Zimmerli knows what's what when it comes to seriously premium briefs. These are the briefs that you automatically know will fit perfectly, sit comfortably against your skin, and feel good enough to never want to remove — except briefly for a careful wash. Made from a stretch-micro modal fabric that's breathable and soft, they're designed with carefully orchestrated care.
Classy black in color, the Pureness Stretch-Micro Modal Briefs sit perfectly against your body; a second skin that you'll want to buy up in multiples. If you're looking to diversify a little instead of opting for black briefs, this fashionable pair also comes in a midnight blue shade. The precise fit also makes them perfect for wearing under-tailored trousers or for evening events.
Dolce & Gabbana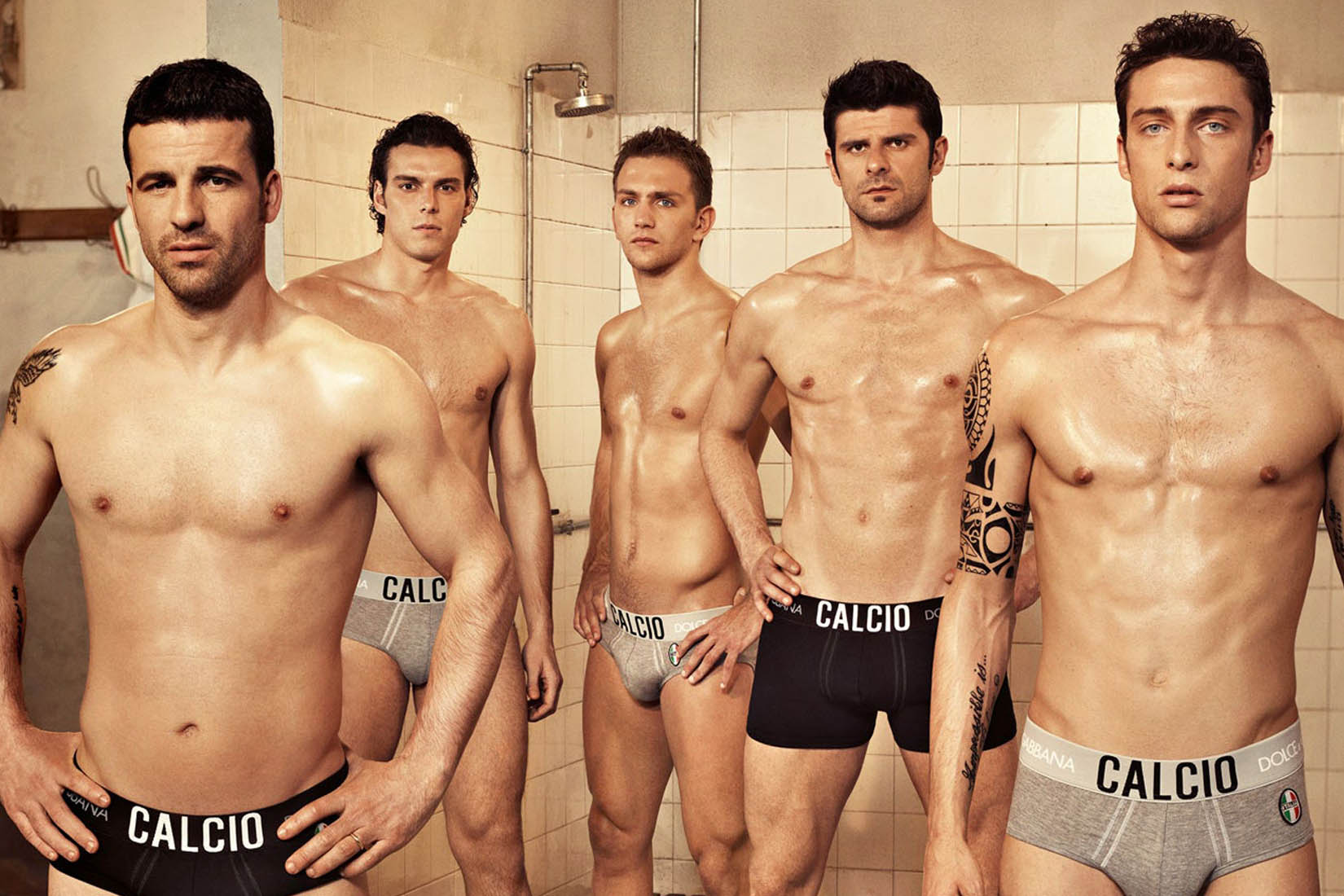 Dolce & Gabbana's usual maximalist designs get toned down a little when it comes to the core layers of dressing. Combining the brand's top-quality fabrics with understated, minimal shapes, the Dolce & Gabbana Stretch Jersey Briefs are perfect for everyday wear without forgoing style. Taking a break from the usual black briefs, these also come in white, dark grey or navy: a capsule wardrobe addition that means you'll quite literally match from head to toe.
The logo elastic waistband is a stylish cue as to just how comfortable these briefs are, and a true-to-size measurement means there's no fussing around when it comes to sizing up or down. The two-pack style of these briefs means that, when you've worn the first pair and realized how perfectly made they are, you don't need to order another pair while the first pair is in the wash.
Giorgio Armani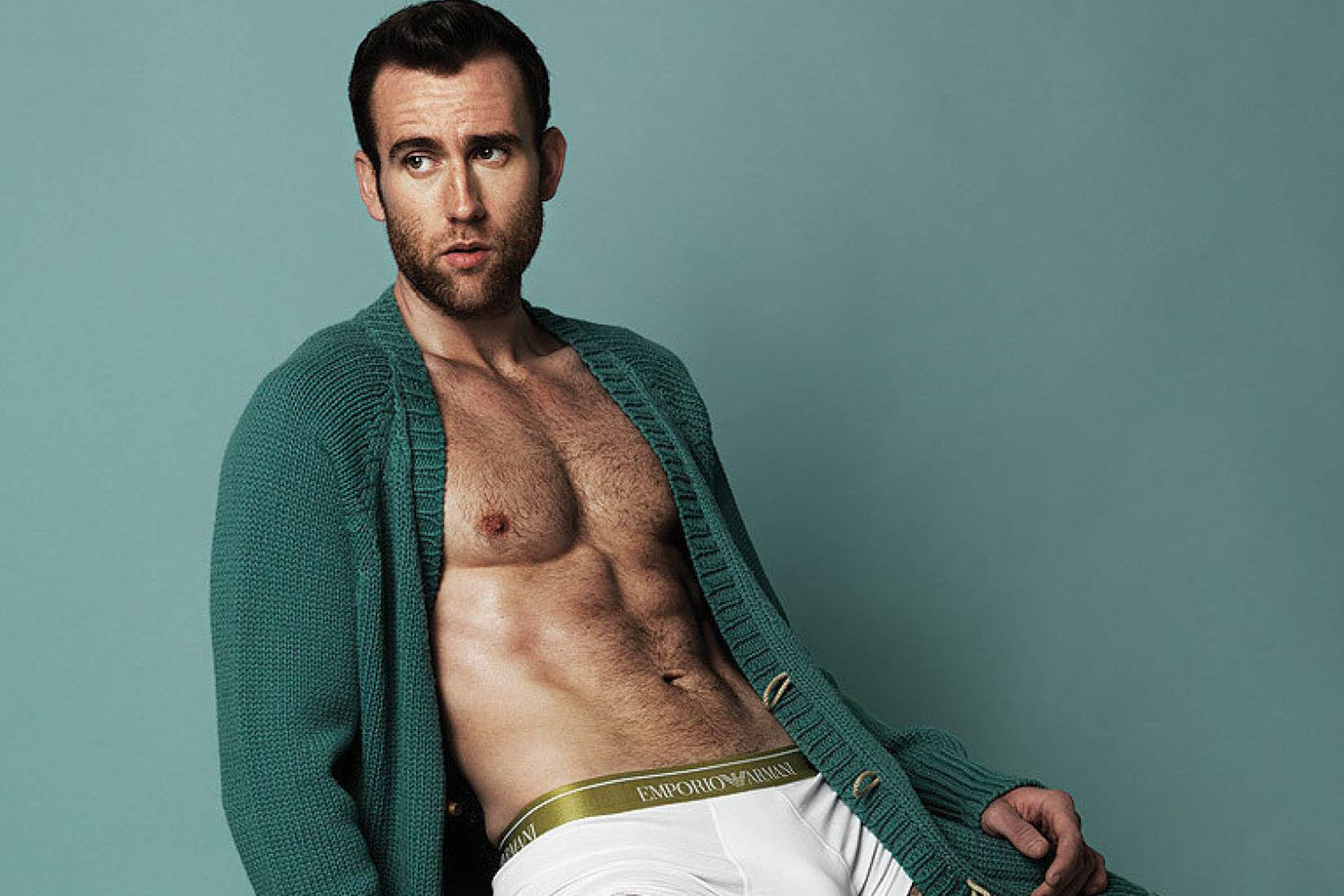 Anything that falls under the Giorgio Armani brand has the magical ability to make you feel confident and smart, even right down to the brand's briefs. Infused with ubiquitous sleek designs and dark colors, these Giorgio Armani designer briefs promise understated self-assuredness, no matter what else is going on throughout the day. They're the opposite of over-the-top: briefs that excel in the sense that they don't need flashy colors or designs to earn their worth.
A mixture of cotton and lyocell-blend jersey adds to their promising nature with a reassuring softness to the extent that you'll almost forget you're wearing them. They're also Italian-made, ensuring that premium quality from the elasticated logo right through to the carefully curated design. These are briefs that don't need an introduction; they're perfectly capable of doing the work themselves.
Best boxers for men
CDLP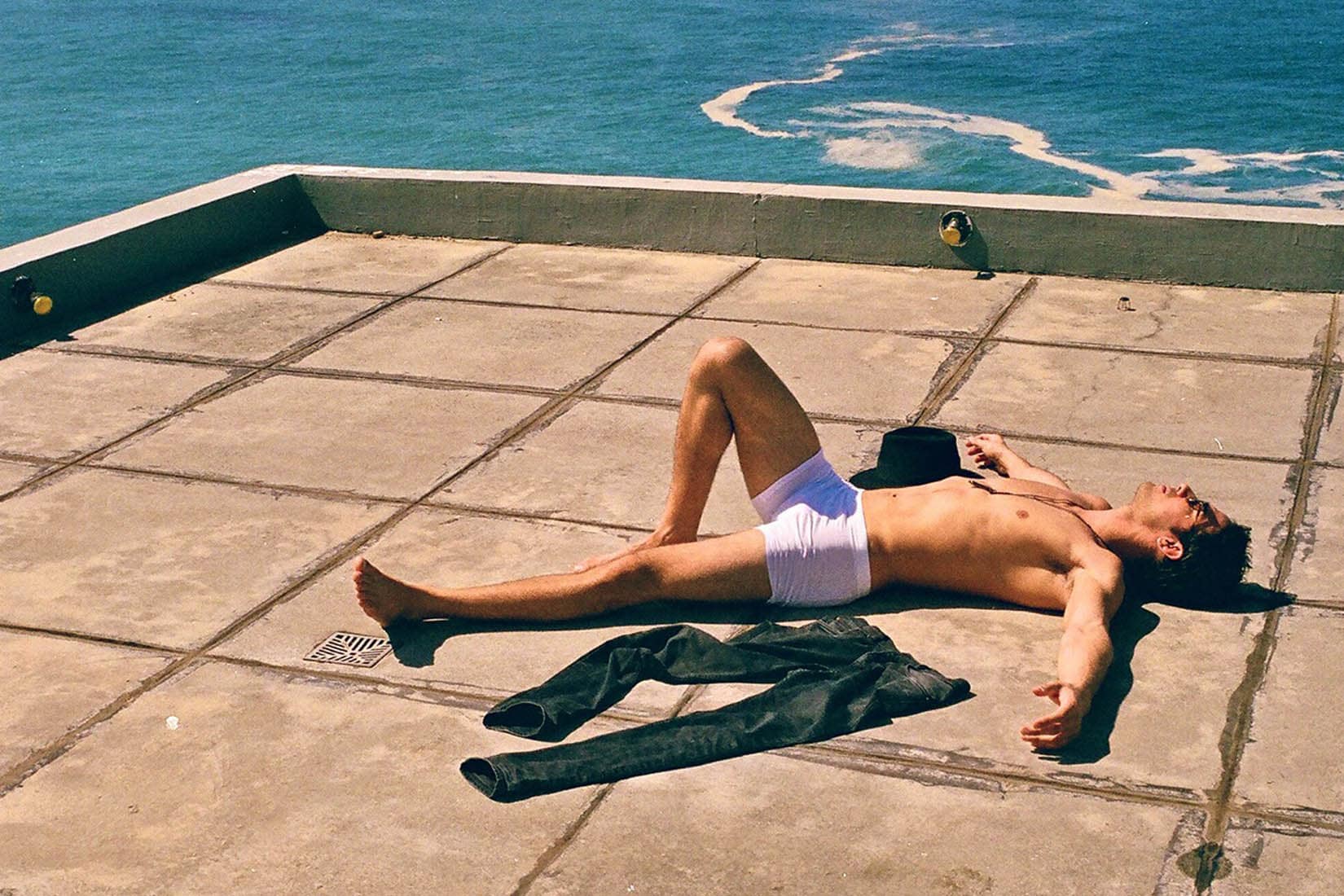 CDLP is known best for its careful curation of modern elevated loungewear, and its boxers fulfill all of the previous requirements. These logo print boxers aren't just smooth and comforting, they're also renowned for being more environmentally friendly than many other brands. A high waist and slip-on style means you'll never have to fuss around with comfort wearing these boxers; they're designed to be simply pulled on and forgotten about.
Expect silk-like softness, like everything else produced by CDLP, as well as the brand's statement laidback design. Consciously constructed in Europe using future-oriented materials, you'll wear these boxers and decide pretty quickly that you simply must replace the rest of your existing pairs with more of these. Available in black or white, they're paired best with more of the brand's relaxed loungewear pieces.
Sunspel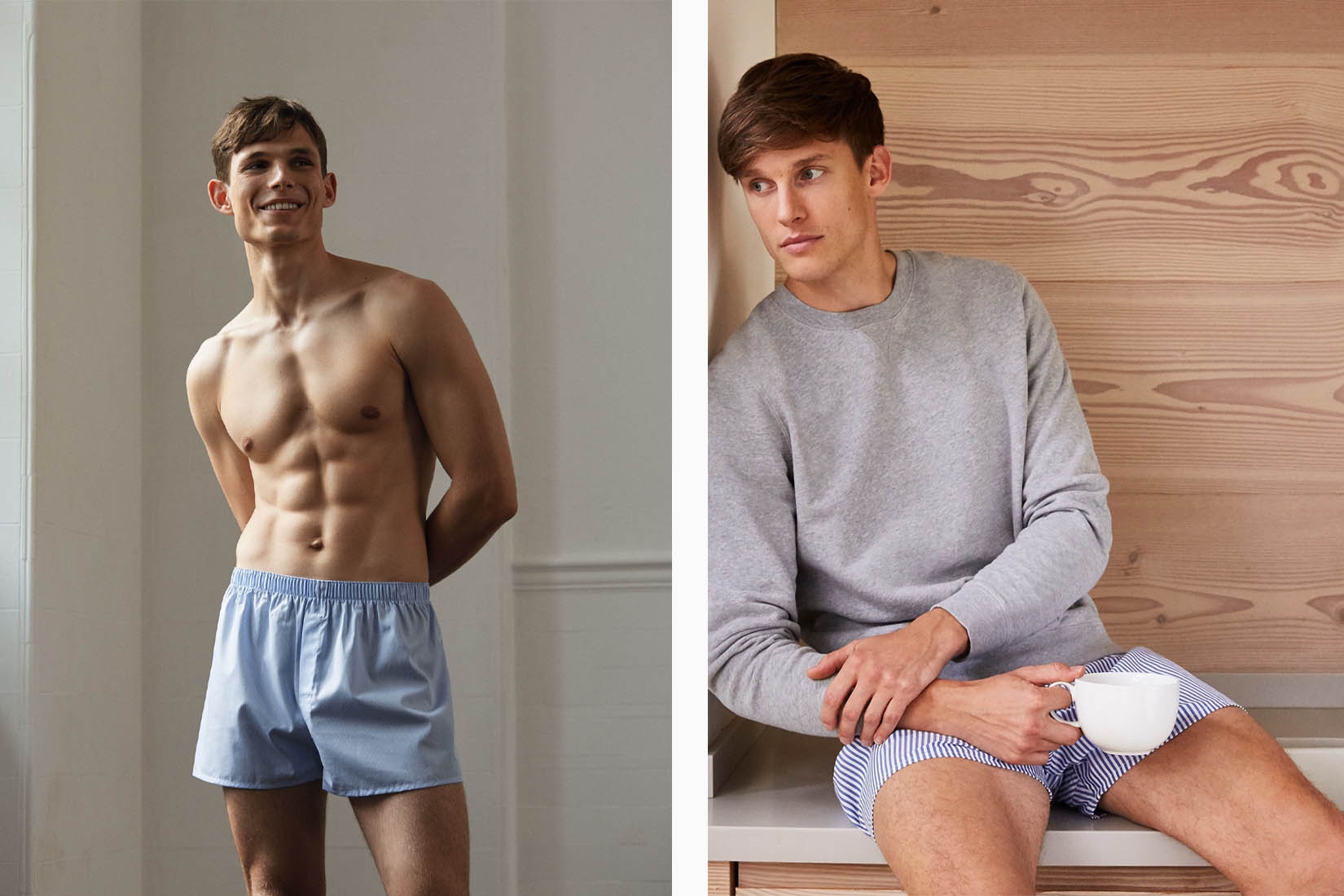 There isn't really anything more classic than white boxers when it comes to men's underwear staples. So, if you're going to stock your wardrobe with classic pieces, you might as well stock up on an equally as classic brand. British brand Sunspel focuses around producing all of your essential pieces, in timeless designs fused with elements to make them not just stylish but also comfortable.
It's also an older brand, incorporating more than 100 years of design into pieces that'll withstand wear and tear over years. Sunspel's Cotton Boxer Shorts are specifically tailored to sit at the perfect mid-thigh length and are designed with a back seat panel to prevent them from rising under your trousers throughout the day. Much like slipping into a pair of old favorites, these boxers are a fail-safe option, even featuring in the MR PORTER essentials list.
Polo Ralph Lauren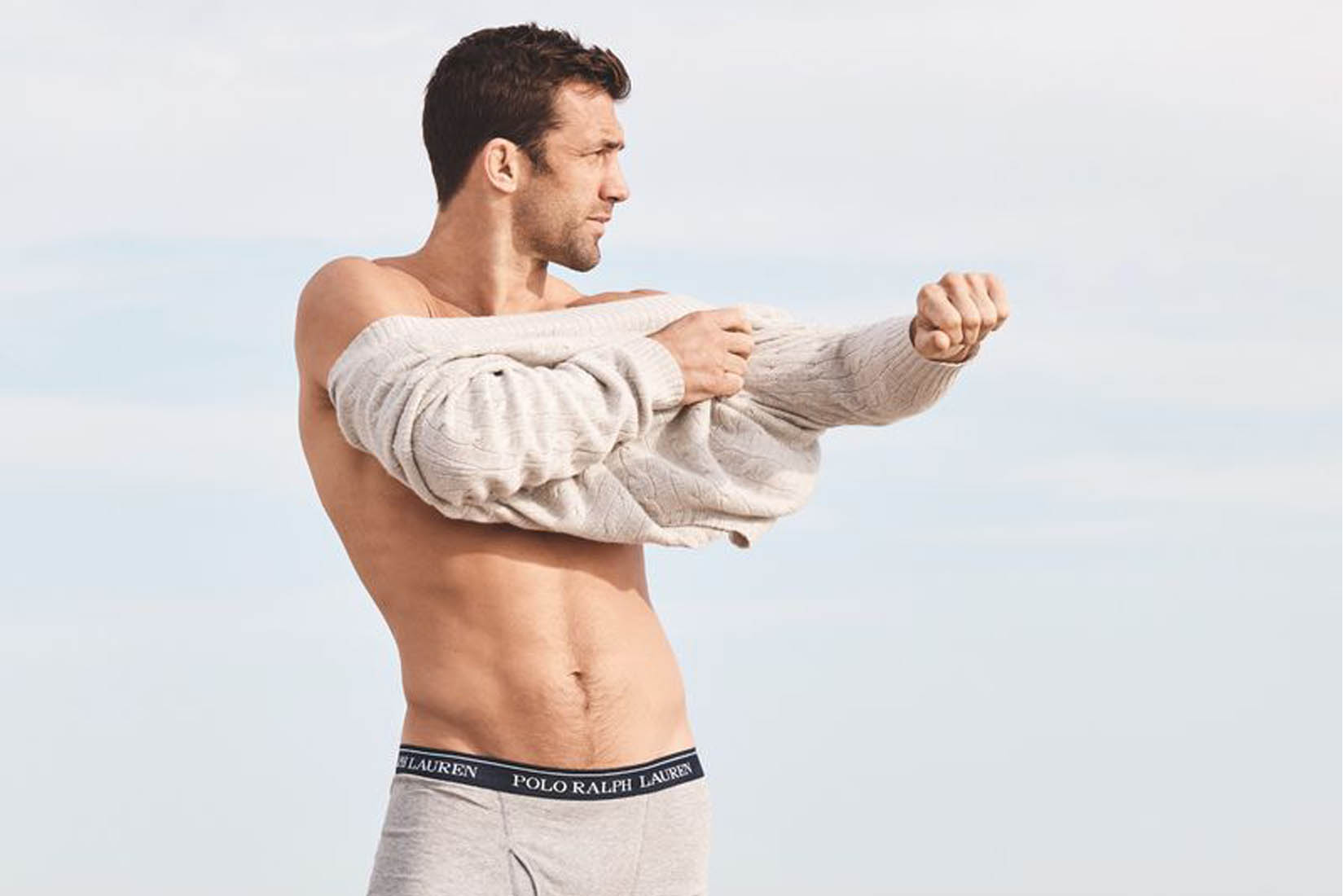 If you're wearing Polo Ralph Lauren boxers, you might as well go all out. This means waving goodbye to standard black or white options and, instead, choosing some of the brand's more colorful pieces. Even if you wouldn't usually consider yourself a colorful boxer kind of person, the brand's Polo Ralph Lauren Woven Boxer comes in stylish shades with plenty of nods to its American heritage, keeping you fashionable through and through.
The navy blue shade of these boxers is just bright enough to add some color to your day without being glaringly over the top. And the all over pony logo ensures no one ever forgets which brand you've opted to wear today. This classic brand promises timeless design in every single one of its pieces, which means these boxers will hold their quality and color for a very long time.
Derek Rose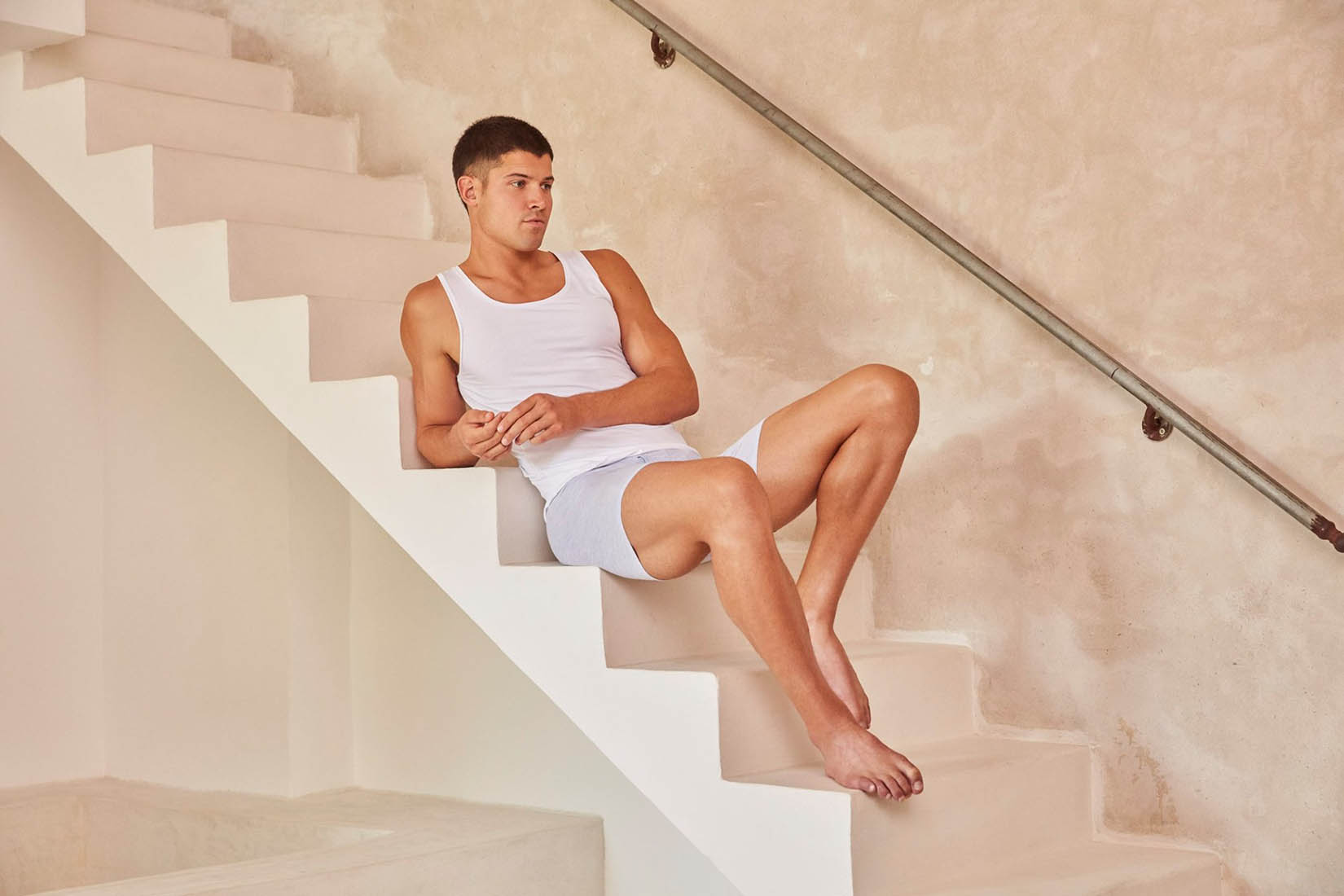 Step things up a notch with the epitome of classic British style in the form of Derek Rose silk boxer shorts. Everything about these screams trusted luxury, from the lightweight design to the navy striped pattern and the universally suitable length.
One of the best things about buying Derek Rose boxers is the guarantee of quality: the family-run business has produced all of its own patterns and textiles in-house for more than three generations, which not only means you'll never find an identical pair sold elsewhere but also means they should always arrive in top quality shape.
Fusing classic style with pioneering technology, Derek Rose's Striped Silk Boxer Shorts focus on the finer details and make underwear something to actively look forward to wearing, rather than just a dull necessity. It's a brand proving that men can care about underwear, too.
Best trunks and hipsters for men
Allbirds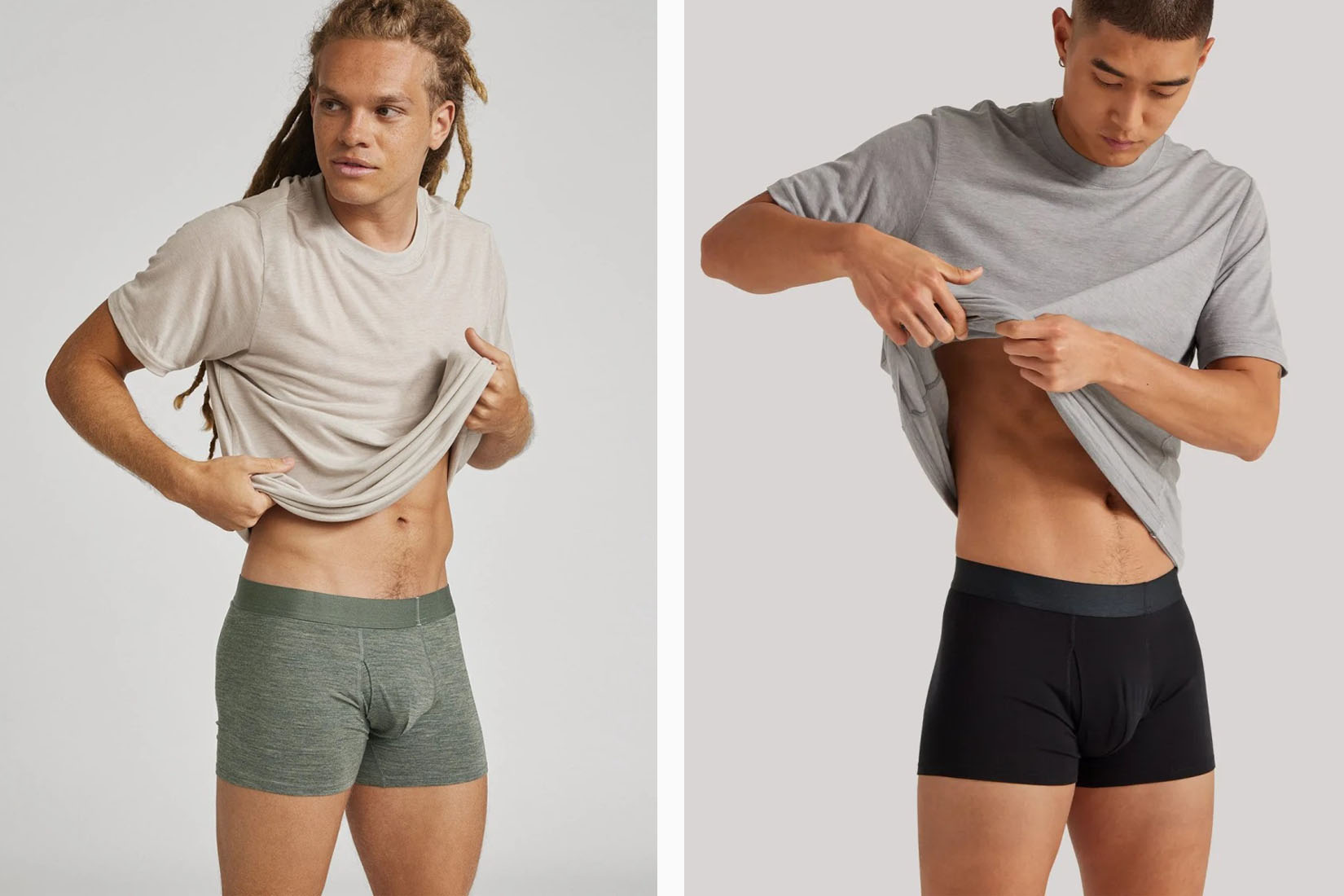 While sustainable brands might be better for the environment, they don't always come with the stylish designs and premium materials that you might be after. Enter: Allbirds. This planet-friendly brand uses natural materials like merino wool and eucalyptus to form its products, which are renewably sourced and seriously comfortable. The Allbirds Men's Trino Trunk comes in five different shades (including black, red, and green) and sits at just the right height.
These trunks are designed with wearability at their core, with just the right amount of hugging material and a silky smooth fit. They're also great for those on the move, thanks to their moisture-wicking fabric and odor-removing abilities. When you combine all of those factors, it's hard to see why you'd ever really choose a different brand. A secure waistband and slightly shorter length means these are also great underneath tight trousers.
Paul Smith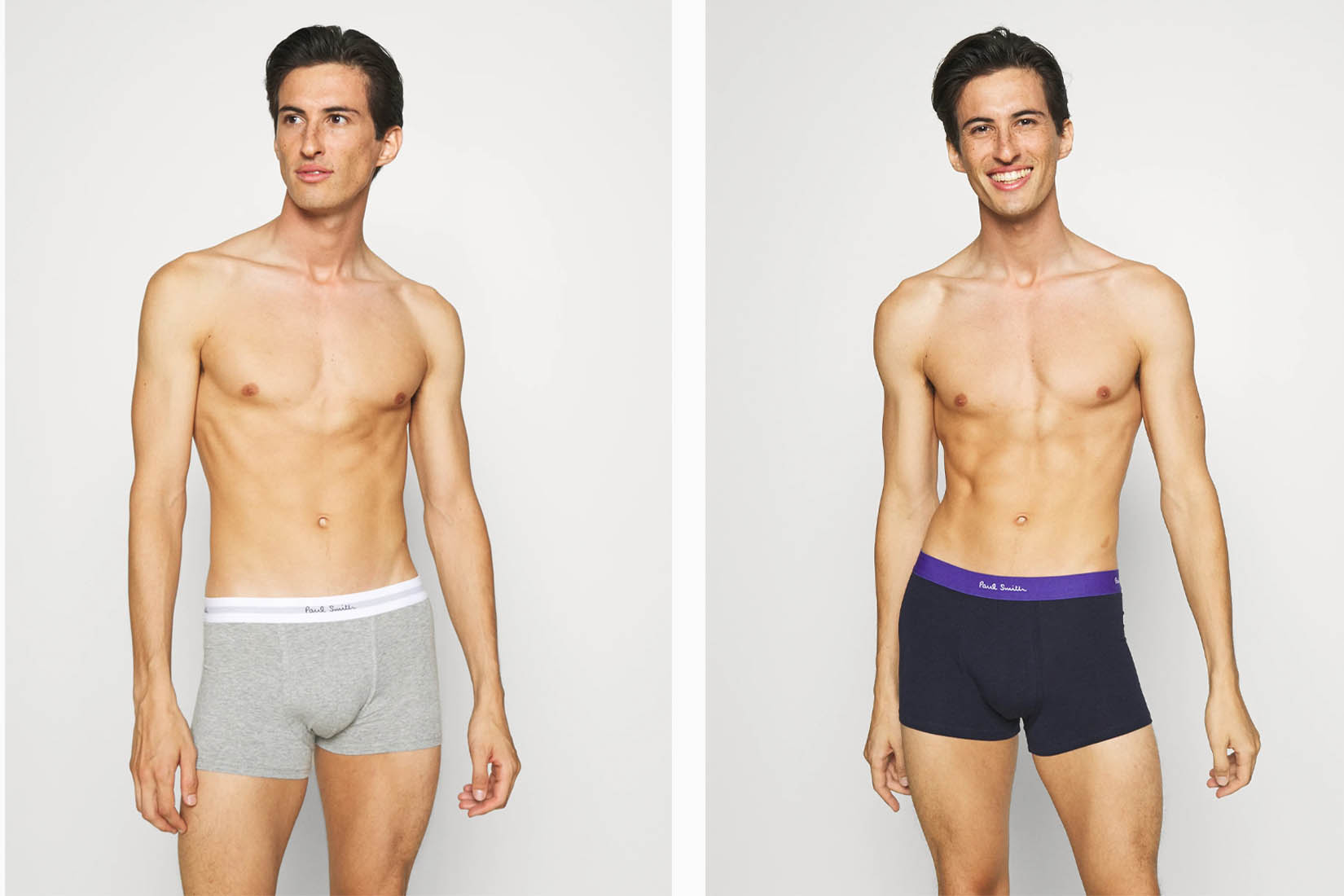 Paul Smith might remind you ever so slightly of the boxers from your youth, but the resurgence of the brand comes with some of the same throwback color options but new and improved fabrics and fit. The Paul Smith Black & Grey Stripe Trunk Boxers come in a multipack form: three identical pairs with the same mid-rise fit and Jacquard woven logo. These err on the shorter size of trunks, making them ideal for men with shorter torsos or those looking for trunks that give the illusion of longer legs.
A neutral color means these trunks will appeal to most people; more exciting than simple plain black underwear but not so bright and colorful that you need sunglasses to pull them out of your underwear drawer in the morning. They're made from an ideal mix of cotton and spandex for optimum ease of wearing.
Hanro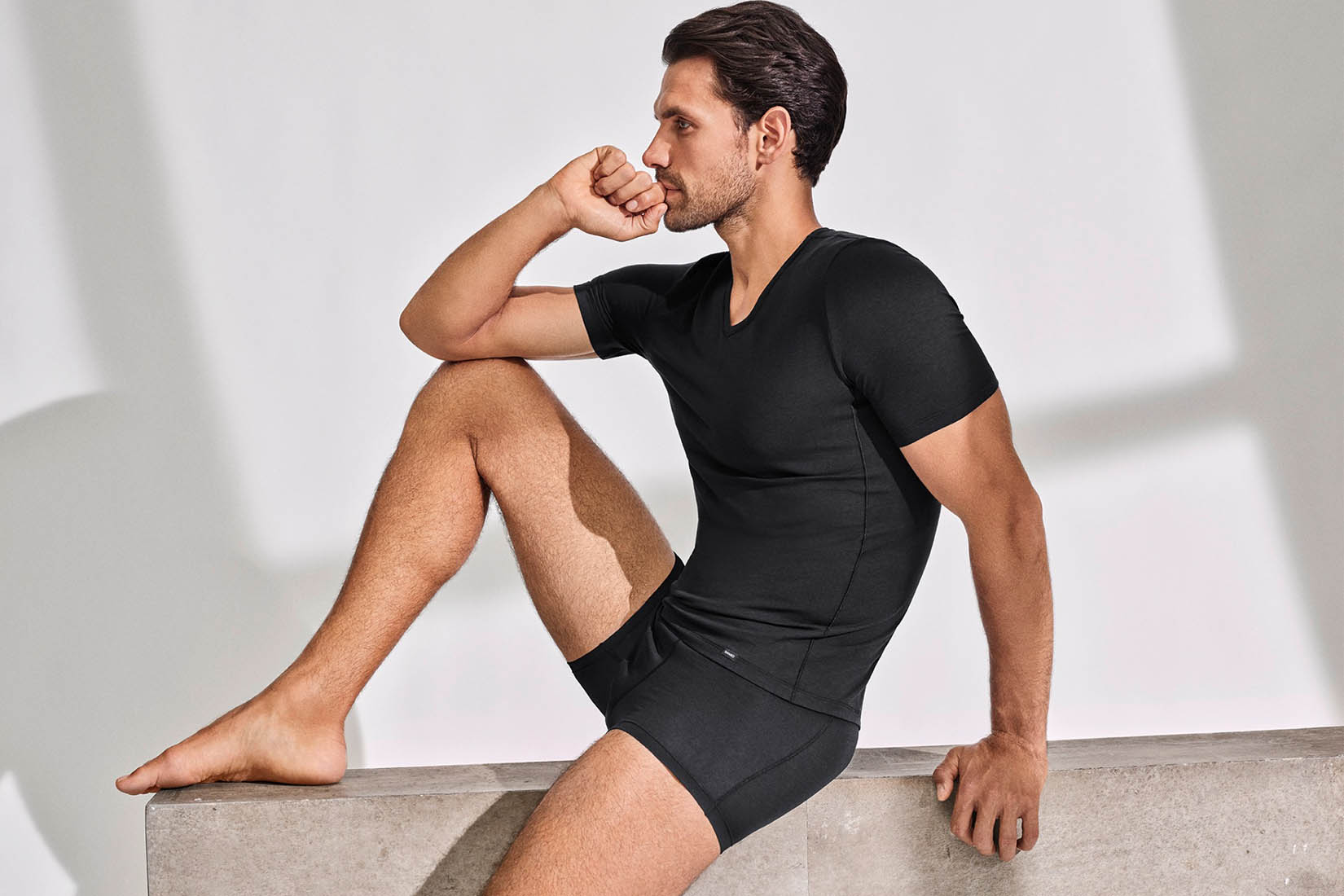 You'll initially look at a pair of Hanro boxers and not notice anything in particular about these. Because this United States based brand focuses on understated style where quality is the most important factor. While Hanro's designs might not come with bells and whistles or unique colors, they're staple pieces made from exquisite quality materials that feel like pure joy to slip on. That's something you'll appreciate even more when it comes to the brand's micro-touch jersey boxer trunks.
This everyday fabric adds a luxurious touch to even the most mundane parts of your day: a seriously smooth second skin that fits perfectly to your body. These are also boxers with a higher percentage of elastane in them, which makes them not only very soft but also very comfortable. Throw these on, and you'll find yourself practically forgetting that you've got underwear on.
Asos Design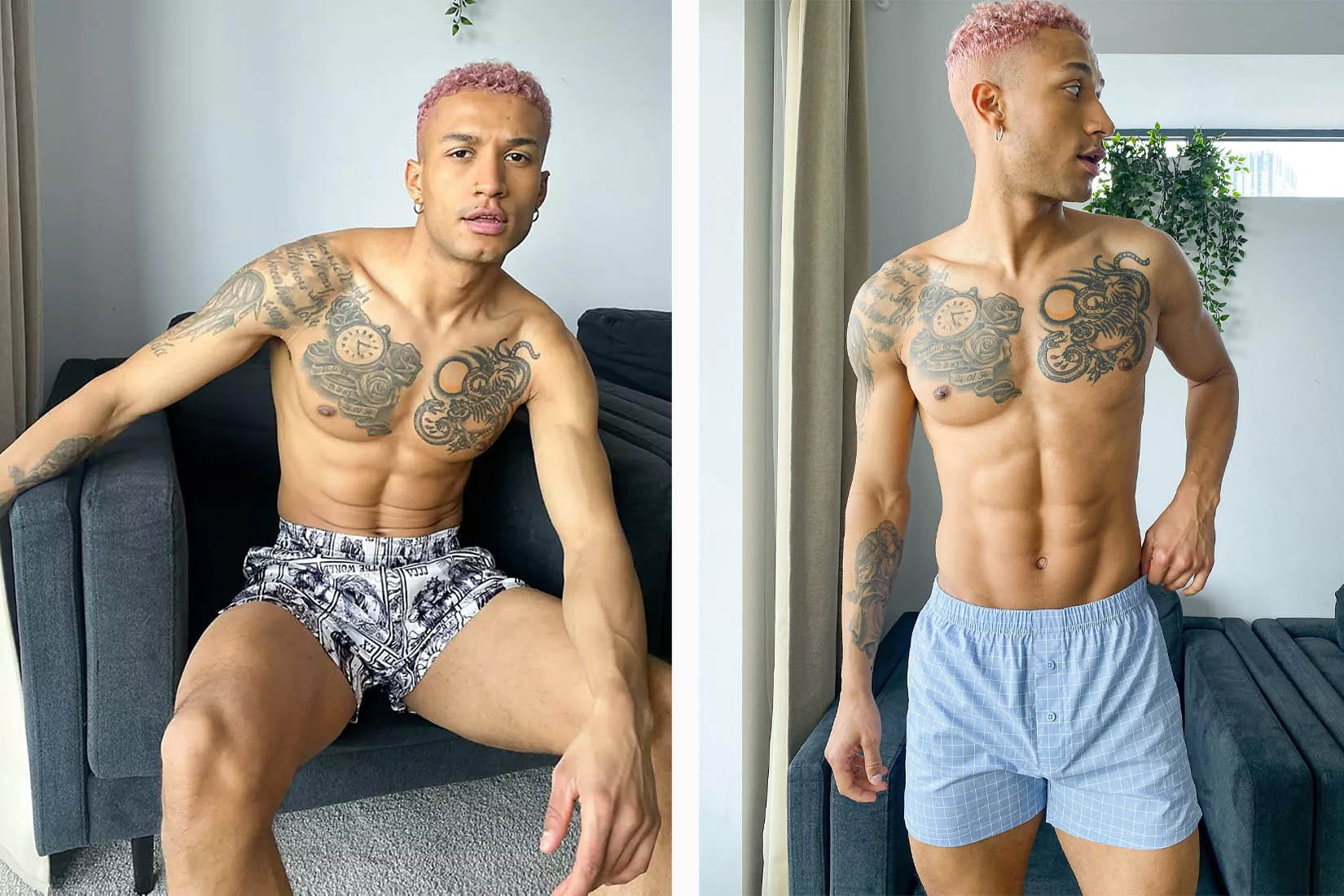 Asos Design is a millennial-friendly staple in the world of fashion, not just when it comes to some of the most comfortable underwear. It's hard to beat this brand if you're looking for affordable pieces that follow the latest fashion trends. If you're looking to stock up on boxers without spending a fortune, Asos Design is an easy choice. The brand's organic cotton blend trunks come with a striped waistband design in three complementary shades.
A range of light grey through to dark navy means it's easy to pair these under different colors of trousers without worrying about any underlying shades showing through. Another great part of buying underwear from Asos Design is its huge range of sizes. As well as the typical small, medium and large, you'll also find sizes that start from 2XS and go all the way through to 4XL. If you're not a big fan of this design, you can also scroll through the rest of Asos Design's website for a huge range of men's branded underwear.
Orlebar Brown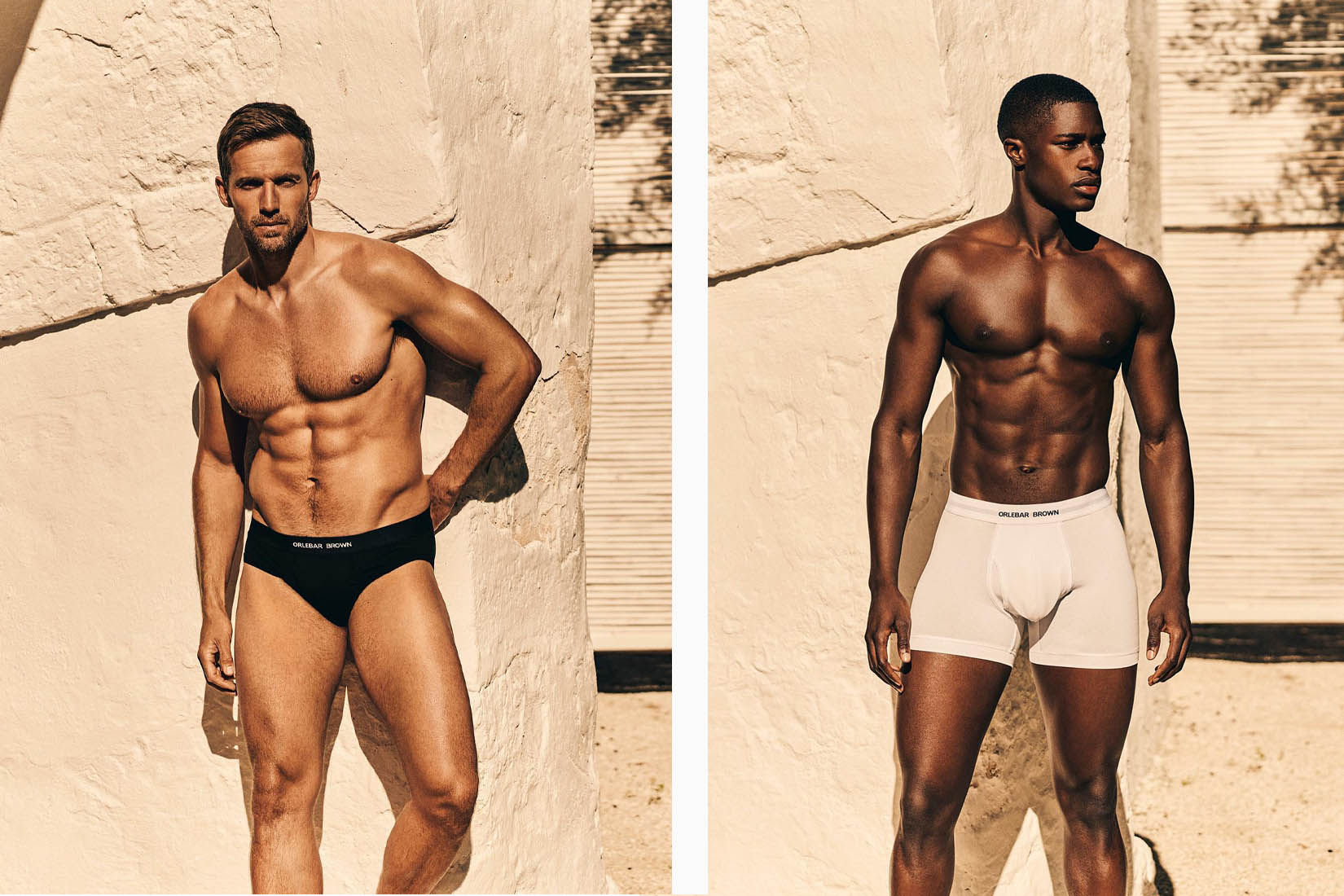 Orlebar Brown manages to do the thing that many other brands fail to do: incorporating navy and black into one piece and somehow still looking seriously fashionable. Known for its rich hues and tailored styles, even basics at Orlebar Brown come ready to wear without any kind of introduction. The Short Trunk briefs are made from soft and breathable cotton and are finished with a logo embellishment. A navy colorway does the hard work to promise a flattering shade on all skin tones.
Orlebar Brown is mostly known for its sophisticated swimwear, but its underwear line runs parallel in the world of sleek and suave fits. Founded by a photographer, these briefs were practically designed to be admired. Even if the only place they'll be seen is in your underwear drawer or your laundry pile, these briefs do the job of making you look and feel confident each time you pull them on.
Buyers guide to underwear for men
Your underwear might be the part of your outfit that the rest of the world sees the least, but it's arguably the most important part of your look when it comes to comfort. Wear the right pair, and you'll practically forget you're wearing them.
But throw on the wrong pair, and you'll find yourself with unwanted lines beneath tailored trousers or adjustments throughout the day. Read on for everything you need to know about choosing the right men's underwear.
Underwear styles and types of men underwear
Boxer briefs are the most common type of underwear for men thanks to their flexibility. The ideal midpoint between being supportive without being restrictive, these follow the shape of traditional boxer shorts but are usually made from a more brief-like, jersey material.
If you have larger thighs but don't want to wear briefs, boxer briefs are the next best thing for ease of movement.
Briefs offer far more support than boxers and are especially suitable for larger thighs. They're also a great option if you're wearing tight, tailored trousers, promising more airflow than boxers but without any visible lines around the tops of your thighs.
Briefs are almost always made from soft, breathable materials, which means they're often considered the most comfortable option, too. They're suitable for the gym and especially cardio sessions. Briefs also have the ability to make you look taller, thanks to the lack of material.
Boxers offer more in comfort but less in support. If you're prepared to wave goodbye to the latter, you can make good use of the former. They also offer more airflow thanks to the relaxed design.
If you don't often wear slim trousers or tight jeans, boxers are a far less revealing option than briefs or boxer briefs. Keep in mind that if you do wear tight trousers, you might find that boxers bunch up around your thighs over the course of the day.
Trunks and hipsters are a newer addition to the world of men's underwear and are basically a shorter version of the boxer brief. They rose in popularity along with the rise of especially tight trousers, offering more support but less fabric than boxer briefs.
These are generally more suited to men with smaller thighs, as those with larger thighs may find they rise up with time and movement. Those with smaller thighs might also find trunks or hipsters more flattering thanks to the lack of excess material.
Colour
You'll find that most men's underwear comes in neutral shades, especially if it's from a more premium brand. This is partially for ease of putting together the rest of your outfit. If you tend to wear black or darker colored trousers, underwear of the same color isn't such a necessary factor.
But if you're someone who wears white or lighter colored trousers, nude underwear will be the best option to avoid being able to see your pants through your trousers.
Size
Generally, it's best to err on the side of too big rather than too small when it comes to underwear. If your chosen pair feel a little like they're cutting off the blood supply at the tops of your thighs, you probably need a bigger size.
Or, if you find yourself adjusting excess material when pulling on your trousers, you probably need a smaller size. Overall, comfort is most important, and, if they feel good when they're on, they're probably the right size for you.
Frequently asked questions about underwear for men
What is the best type of underwear for guys?
The best type of underwear for guys depends on individual preference, but the most common and versatile type of underwear is the boxer brief for an ideal midpoint of comfort and support.
Should men's underwear be tight or loose?
Men's underwear should ideally be the perfect midpoint between tight and loose. It should be tight enough to sit closely against the body but not so tight as to cut off blood flow or leave marks on the skin when taken off.