Nothing says cosy home like a flickering scented candle.
With our round-up of the best scented candles of the year, you're a swift strike of a match away from transforming the atmosphere in your home. Scented candles have the power to delicately but deftly create the perfect mood. You can't see the change but you'll feel it.
Try sage and lavender fragrances to soothe you after a hectic day, or bright, citrus notes to energise your mornings. Craft a fertile environment to ignite creativity with fruity bergamot, or choose frankincense to uplift a diminishing mood.
The 15 best scented candles of 2021
Take a look at our scented candles buyers' guide after the list to see exactly what you should pay attention to before purchasing a premium home fragrance. Our editors also share 5 tips to make your home smell amazing all year long.
With your home thoughtfully furnished to the highest standard; your 5* hotel-style bedsheets nothing short of splendid; why ignore your olfactory glands, when every other sense is satiated?
Aesop Ptolemy: Best overall scented candle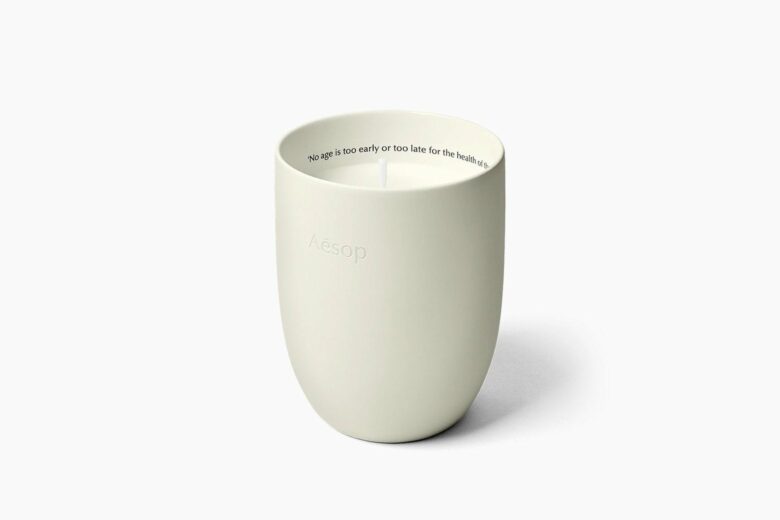 Imagine strolling through an ancient forest. Towering trees sway in a gentle breeze. Shafts of light twinkle through the canopy. Smell the soft scent of Cedar and Cypress and the earthy and smoky notes of Vetiver. It's instant tranquillity and calm.
With its woody aroma, almost resinous in scent, Aesop's Ptolemy Aromatique Candle has been formulated to transport you away to the heart of a dense old-growth Japanese forest, full of ancient trees whose outstretched arms speak of centuries of watching over humankind.
This candle is part of Aesop's luxurious home fragrance collection. Read our review of Aesop's entire candles set to discover the other scents.
Diptyque Santal: Best premium scented candle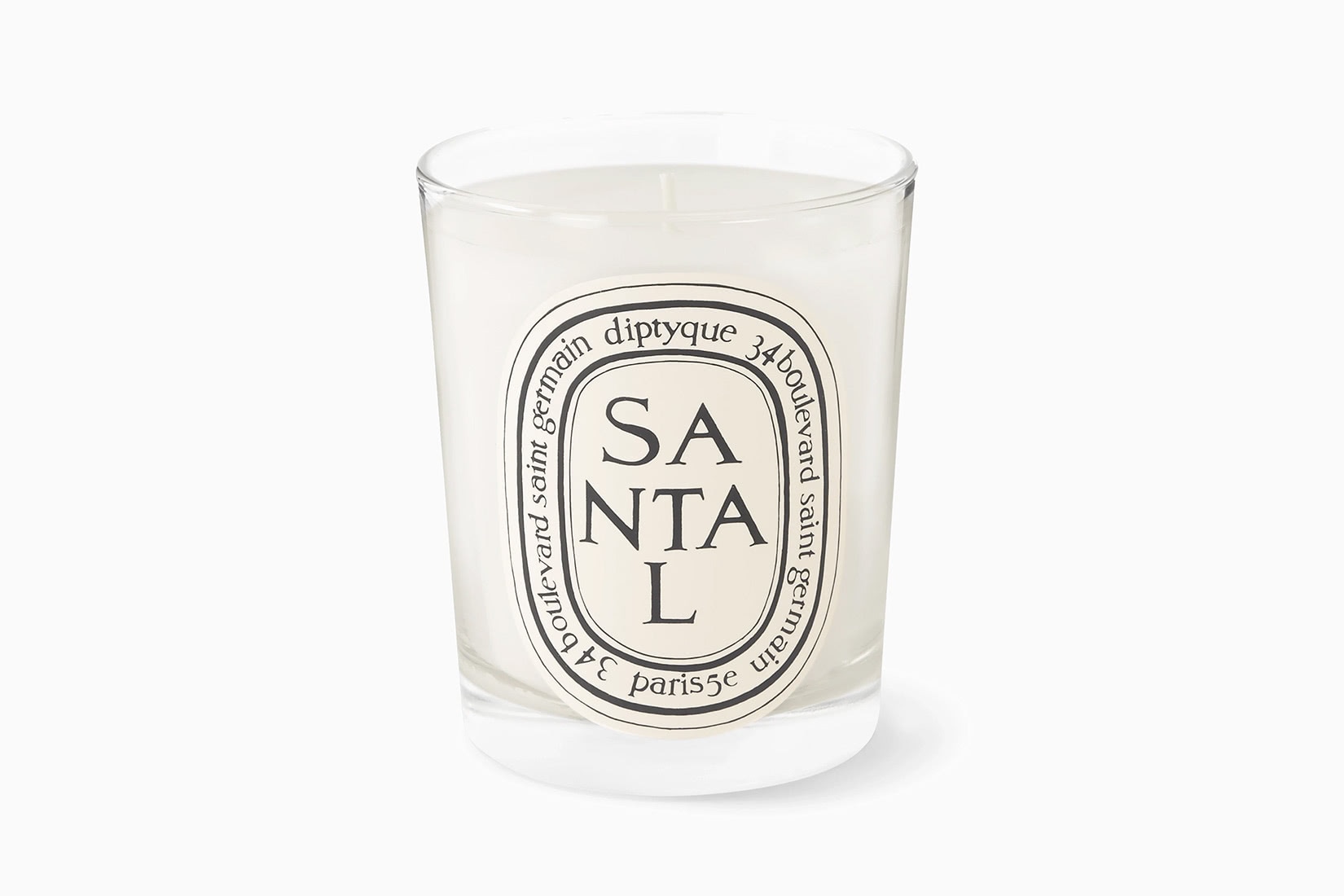 Ah, Sandalwood. The heady concoction of fresh sawdust and wood laced with subtle spices evoke the irresistible vision of an Oriental sunset. Possibly the ultimate scent for creating a warm atmosphere in one's home, Sandalwood just oozes comfort and soothing vibes.
Best for those wishing to bathe their home in a warm glow, Diptyque's Santal scented candle could be what's been missing from your life.
With its complex, toasty aroma and the stylish minimalism of the colourless wax Diptyque's Santal is a truly luxurious scented candle.
Lulu Candles: Best value scented candle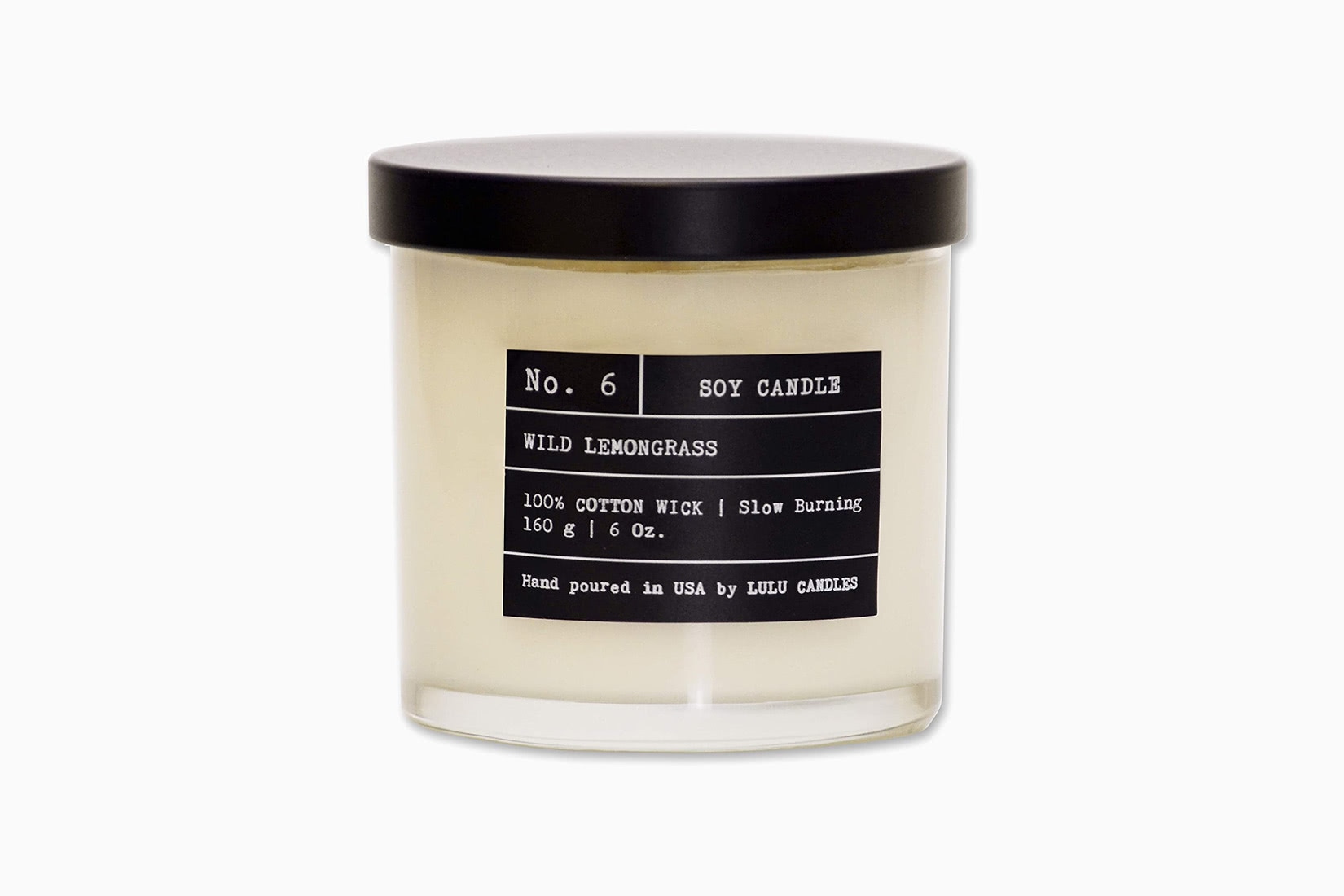 Vegan, paraben-free and eco–friendly, Lulu's soy wax candles are made and hand-poured in the USA.
Refreshing, revitalising and invigorating, Wild Lemongrass is the candle equivalent of sipping an ice-cold lemonade on a scorching day. Fresh but striking in aroma, the soy wax is packed with essential oils to ensure this candle makes itself known.
For the best value scented candle with a crisp aroma and a long burn time that doesn't break the bank, Wild Lemongrass could be The One.
Tom Dixon: Freshest scented candle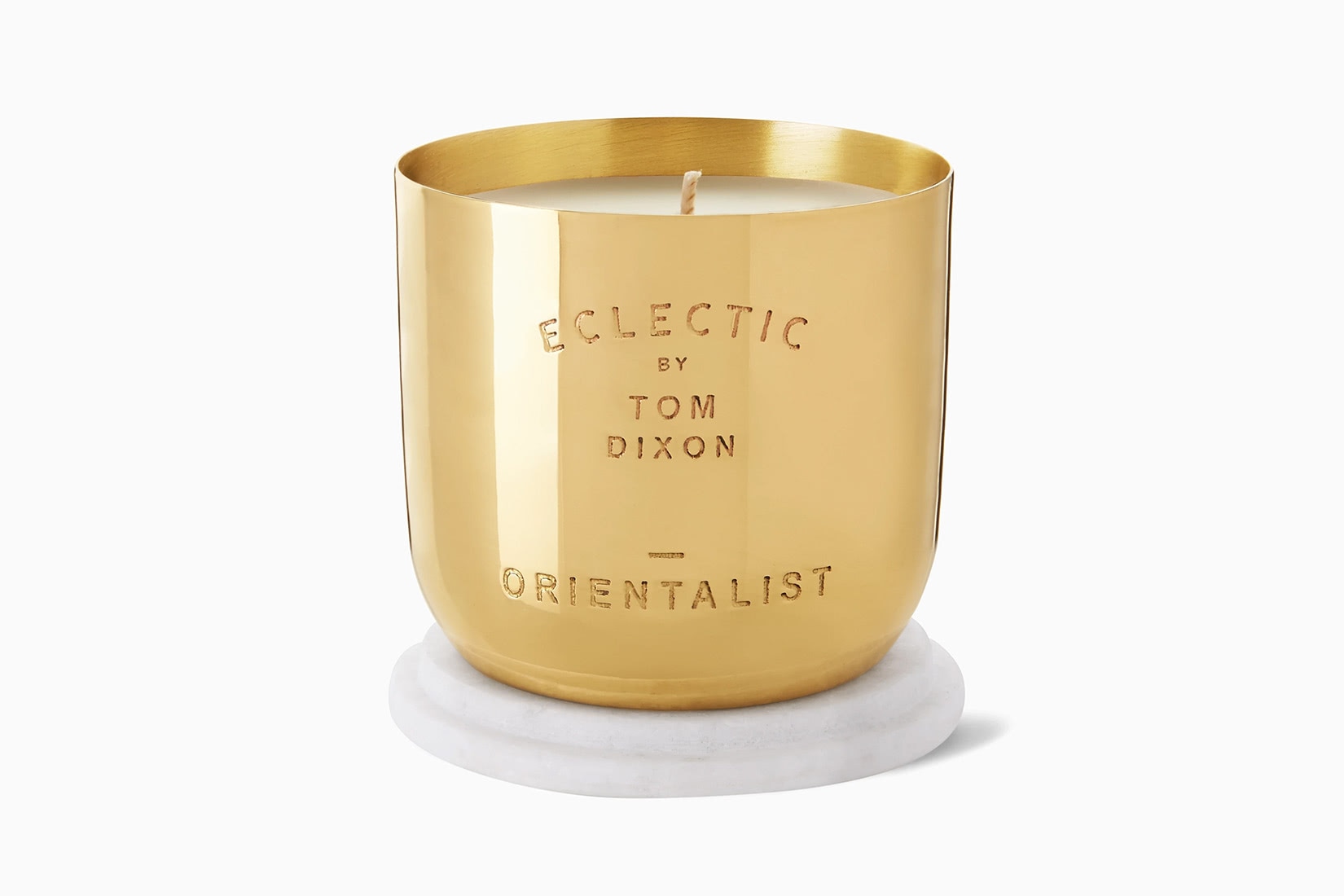 Made in the UK, but reminiscent of all things Indian, this gorgeously potent Tom Dixon's 'Orientalist' candle almost forces you to dream of a rose petal–covered garden of a subcontinental wedding celebration.
Almost masala chai in candle form, the violet leaves, cloves, patchouli and amber effortlessly envelope every corner of the room in which it's housed. The sweet spice and intoxicating florals of the expertly blended essential oils will go ways in freshening up anywhere it's lit.
The suffusing aroma and tangy edge, plus the totally opulent gold presentation box easily won us over. So we've rated the Orientalist by Tom Dixon as the best scented candle to freshen up any room.
Malin + Goetz: Most romantic scented candle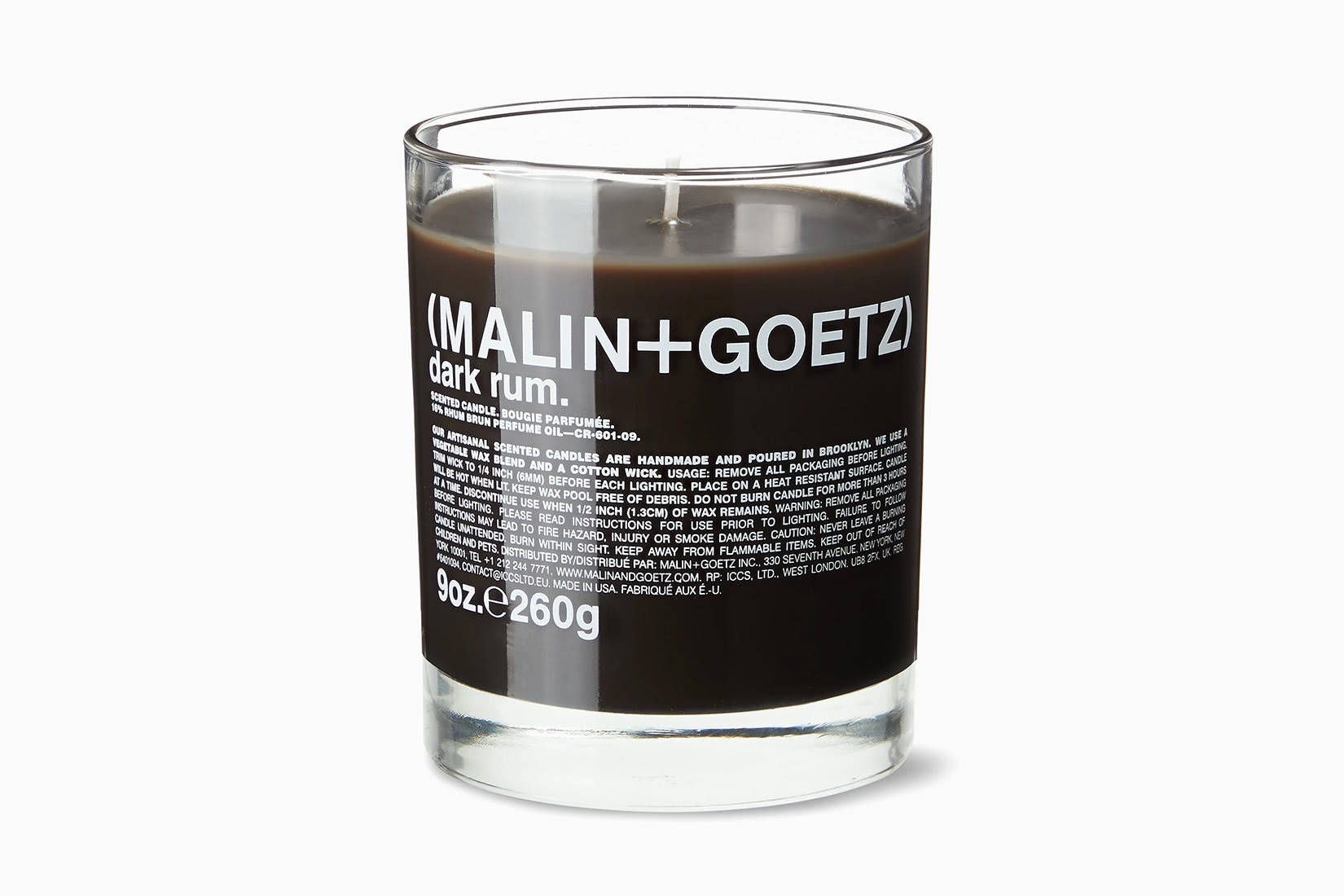 The Dark Rum scented candle by Malin + Goetz truly puts the 'candle' in 'candlelit dinner'. One of their bestselling candles, the slowly melting wax undulates feminine hints of bergamot and plum.
But that's not all, those soft graceful notes are followed by the decidedly masculine scents of deep, smoky rum and leather. This candle has more layers than a tiramisu, and it's just as delectable! And, the grand finale is amber–patchouli with vanilla. Mmm.
Tip: accompany the candle with any rich, creamy dessert of your choice for ultimate romance points.
Due to its artfully lustful yin-yang of aromas, we've named the Dark Rum candle by Malin + Goetz as the most romantic scented candle.
Benevolence: Best minimalist scented candle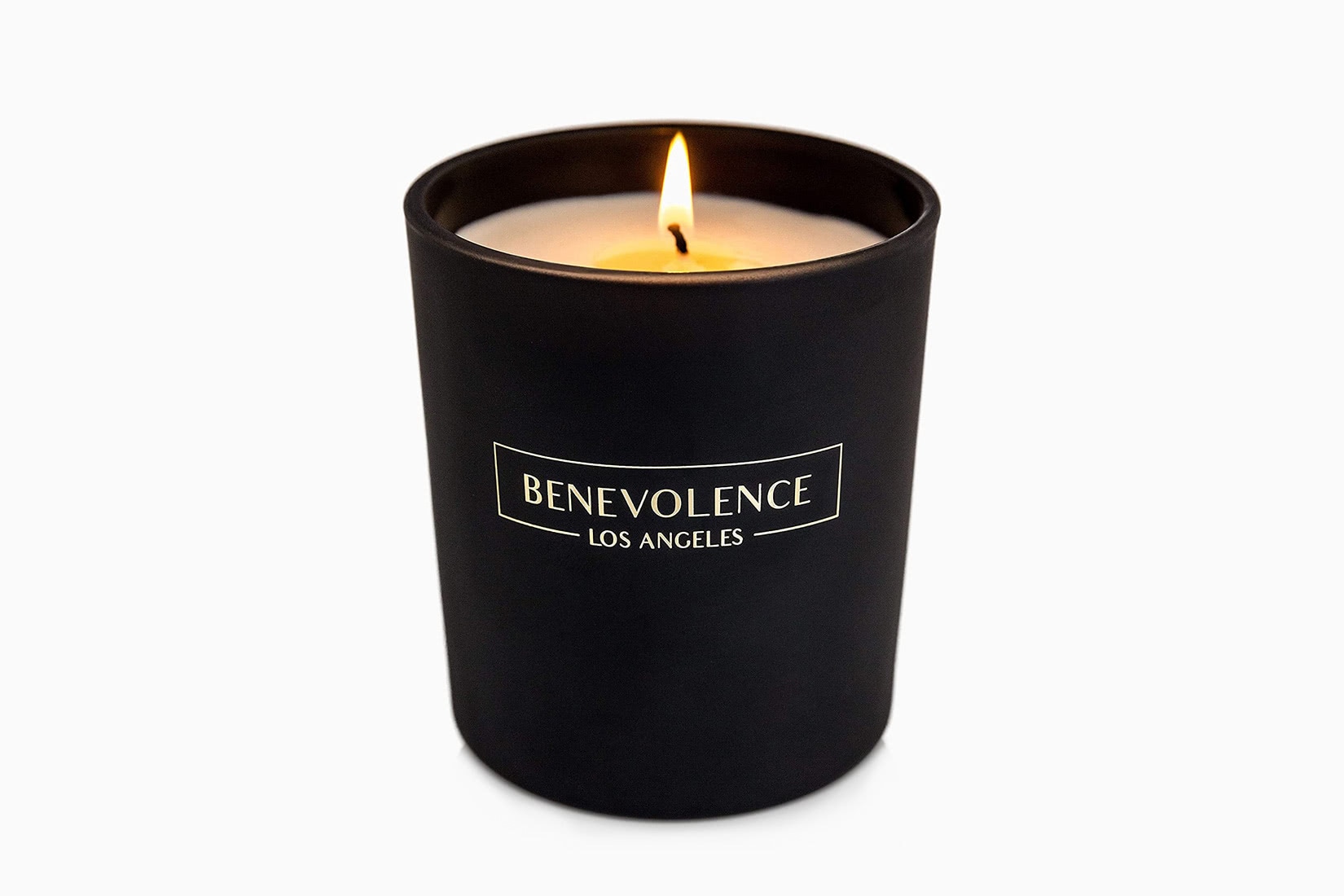 Sleekly encased in a matte black candle jar, the Bergamot and Jasmine candle by LA brand Benevolence is minimalist at its, um, most minimal. Understated packaging allows the permeating aromas to speak for themselves. And speak, they do.
Promising to fill your room with an array of floral scents to rival any botanical garden, the soy wax is infused with lily of the valley, geranium, ylang-ylang and violet, with afternotes of sandalwood, cedar and vanilla. Jardin Majorelle, eat your heart out.
Minimalist in style but exuding addictive honey-sweet vibes, the intricate subtleties of this candle make it one of the best minimalist scented candles on the market.
Diptyque Feu de Bois: Best rustic chic scented candle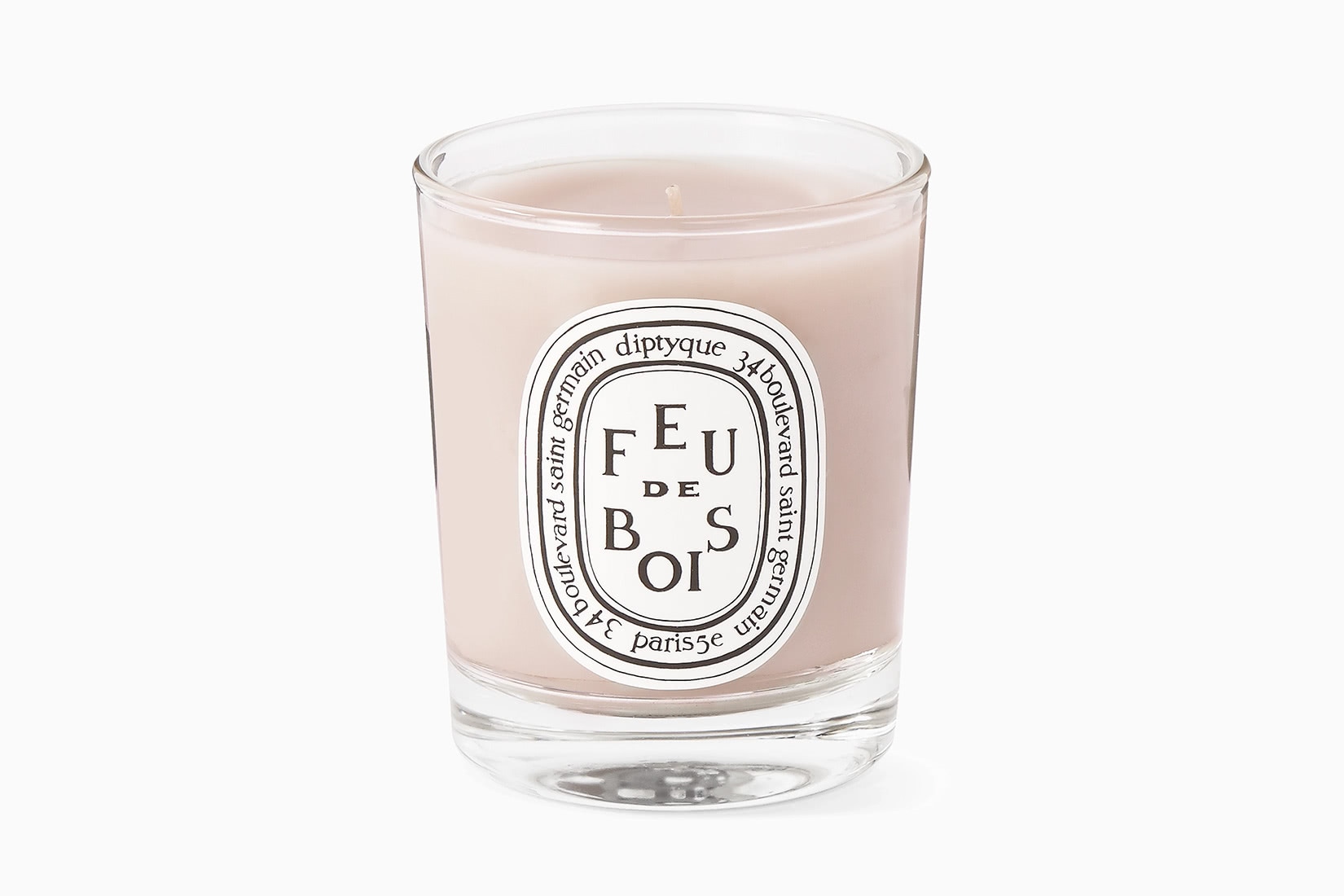 A true beauty from luxurious brand Diptyque; the Feu de Bois candle translates to 'woodfire'.
Once you burn it, you'll understand the name. Diptyque has made it its mission to replicate the aroma of scorching, crackling firewood. Close your eyes and you'll feel the intense heat of a wild campfire on your face while the flames lick the dusky air, and the smoky smell of charred wood engulfs your nostrils.
Rustic, at its very best.
Jo Malone: Best scented candle for your living room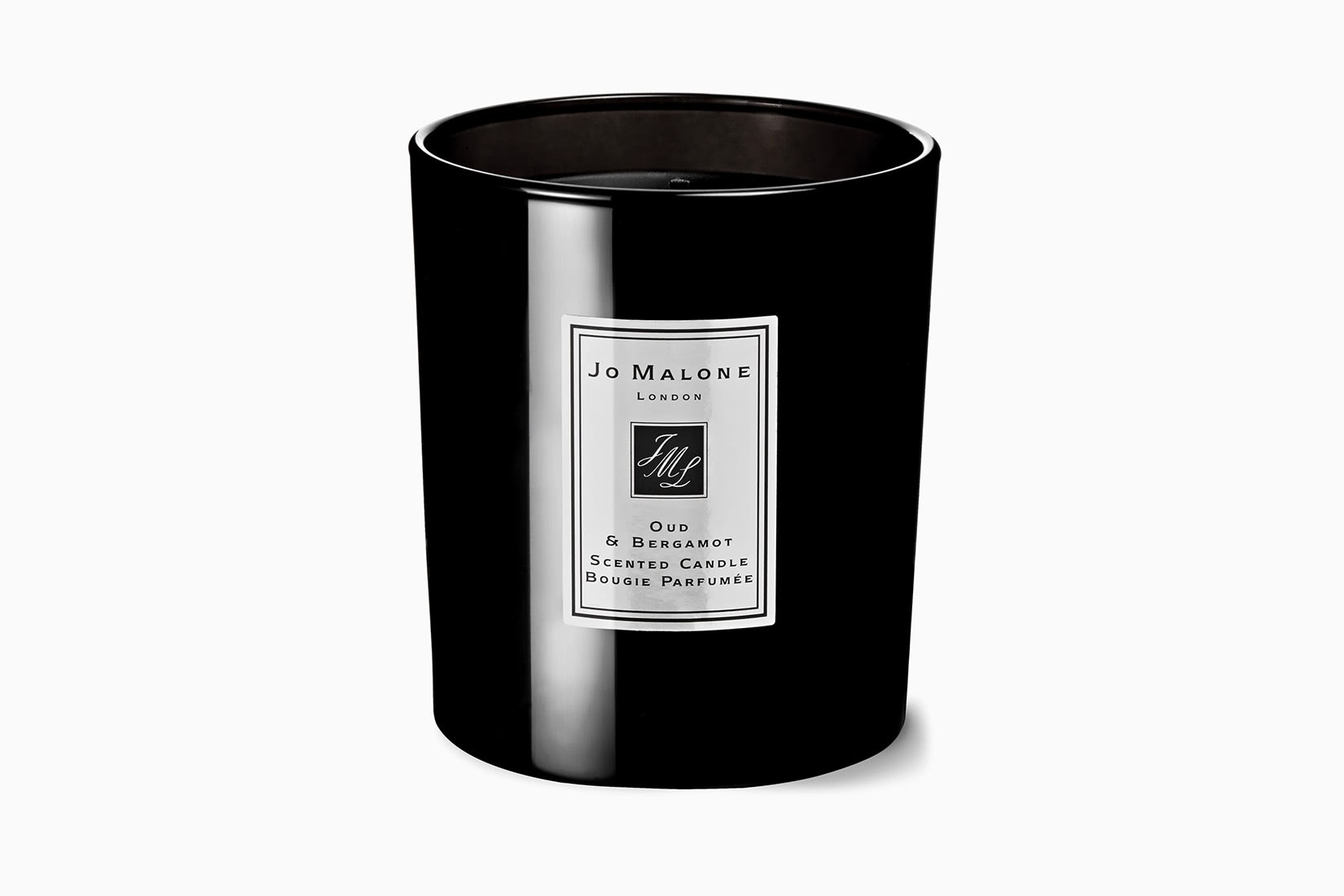 Many of us spend the majority of our downtime (especially in the colder months!) curled up in our living rooms. So, better make it smell good, right? Enter, Jo Malone.
The Black Oud and Bergamot candle embodies the essential sophistication the luxury perfume brand is known for. Rare black oud is uplifted by the fresh citrus of bergamot and the lightness of cedar, creating a balanced, natural hum.
The fine balance quintessential of Jo Malone's expert blends means this candle could be the perfect scented candle for elevating the mood of your home.
For a budget-friendly alternative, try the Bath and Body Works scented candle.
BATH AND BODY WORKS
Three wicks are always better than one, and the mahogany and teakwood work together to further serve the intensity of this deep, ambient candle.
Chesapeake Bay: Best scented candle for bathroom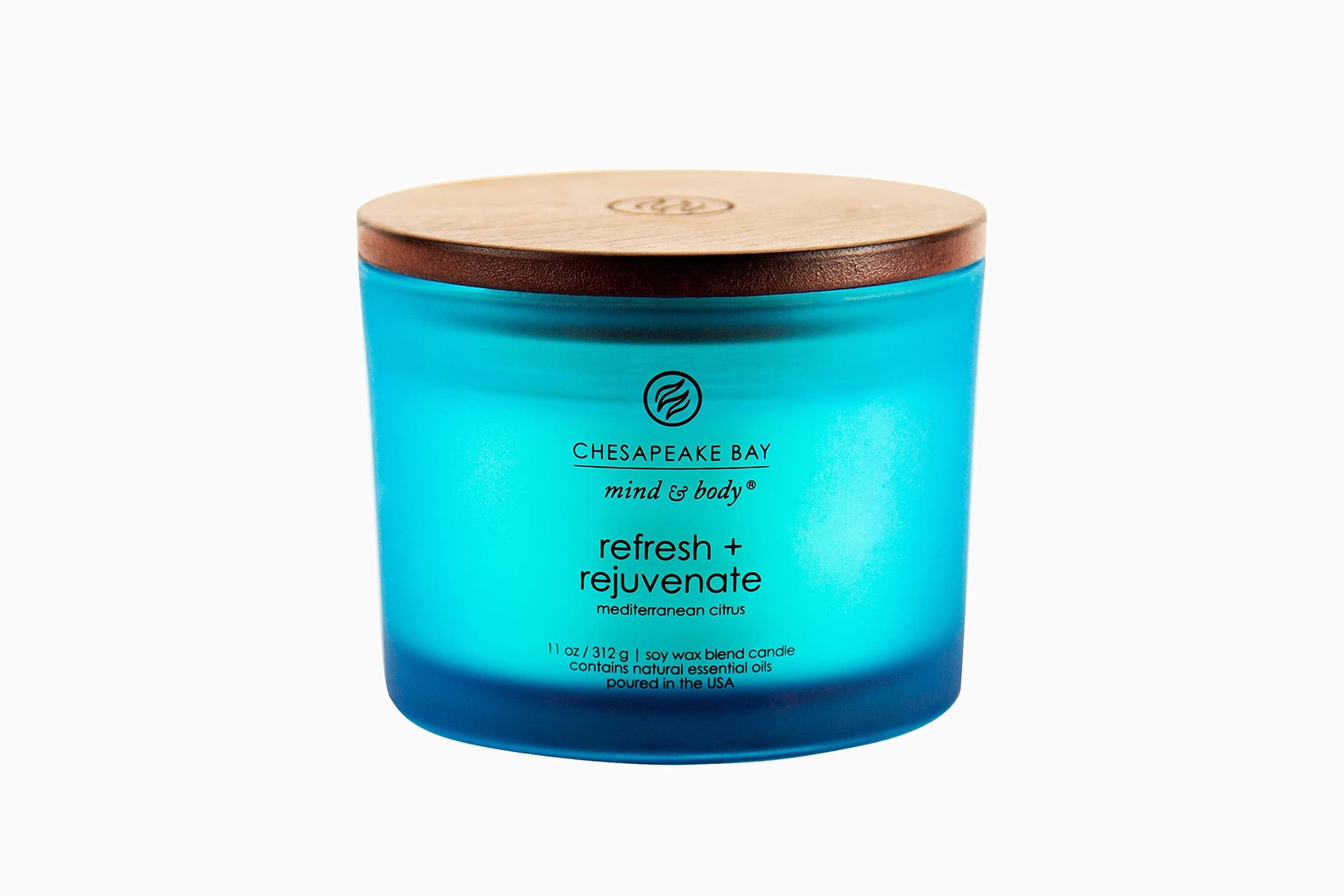 'Refresh and Rejuvenate'. Those are the vibes we desire from our bathrooms. And Chesapeake Bay gets it spot on.
Mandarin, pink grapefruit and bergamot set on a backdrop of misted turquoise glass echo the coastal vibes, engulfing the senses in all things oceanic. White lily, cardamom, sea moss and cedar suggest the sensuousness of waves lapping on your feet as you inhale the sea air.
The pure, symbiotic scents enveloped in striking turquoise reminiscent of the sea mist from which it's inspired means we've rated Refresh and Rejuvenate by Chesapeake Bay as the best scented candle for your bathroom.
Another Chesapeake Bay pièce de resistance is the Balance and Harmony: again, what more could you want to complement a steamy, relaxing bath?
Cire Trudon: Best scented candle for bedroom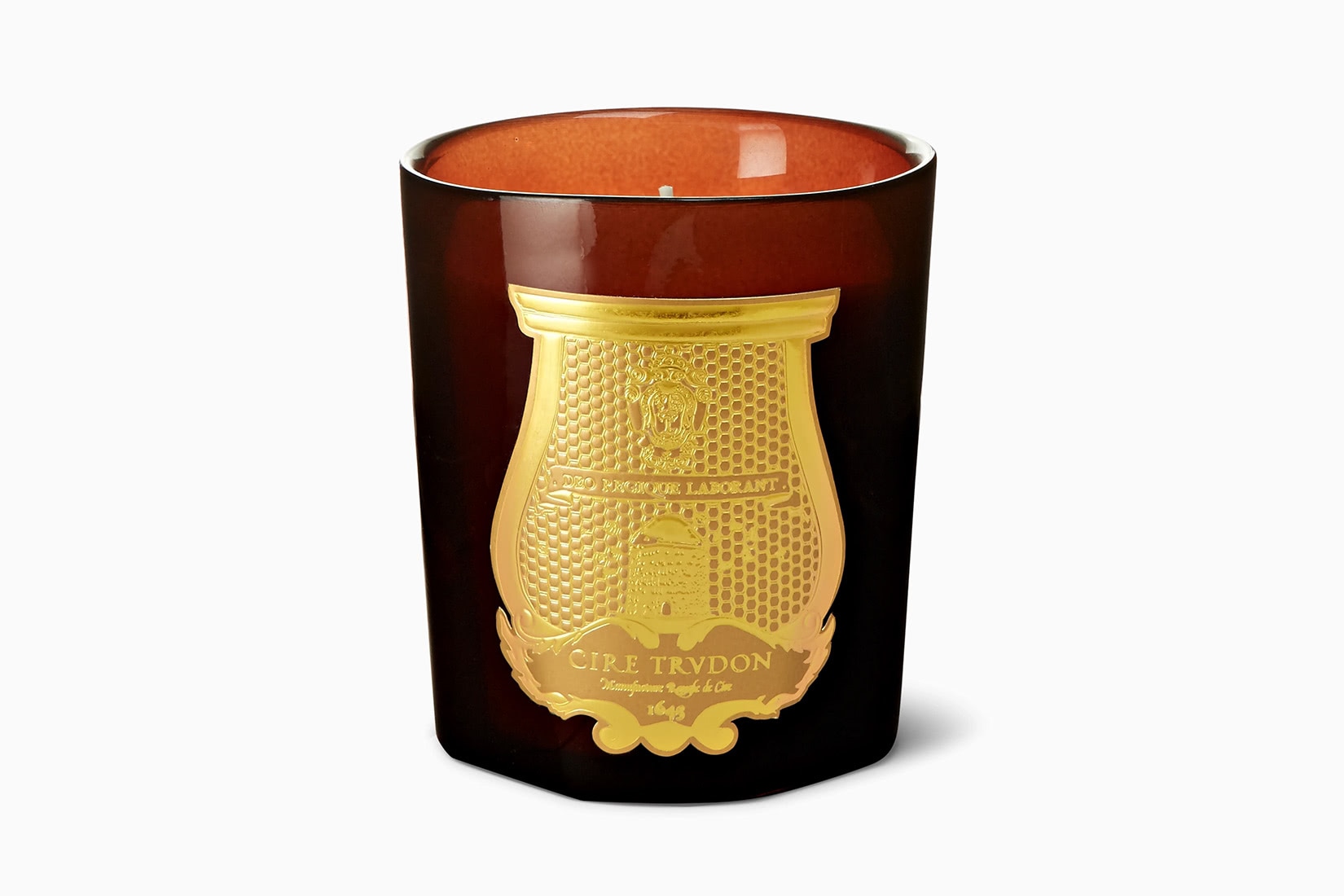 A nod to the company's 17th Century beginnings which included heavy use of beeswax, this lusciously scented candle by Cire Trudon seeps aromas of bergamot and, you guessed it: beeswax.
Another fantastically multifaceted candle, you're then treated to sweet cinnamon and smoky sandalwood before musky vanilla and Tonka Bean. Eclectic combination, for sure, but it smells great.
Moody enough for a cosy atmosphere but absolutely not overpowering, we've named Cire Trudon as the best scented candle for your bedroom.
For a good value alternative, try Rituals' Happy Buddha scented candle. Happy Buddha creates a warm, welcoming atmosphere with its sweet orange and cedar tones.
With 50 hours of burn time, this beautiful candle will look and smell wonderfully serene in your bedroom. Sweet oranges for sweet dreams.
Diptyque Ambre: Best scented candle as a gift for women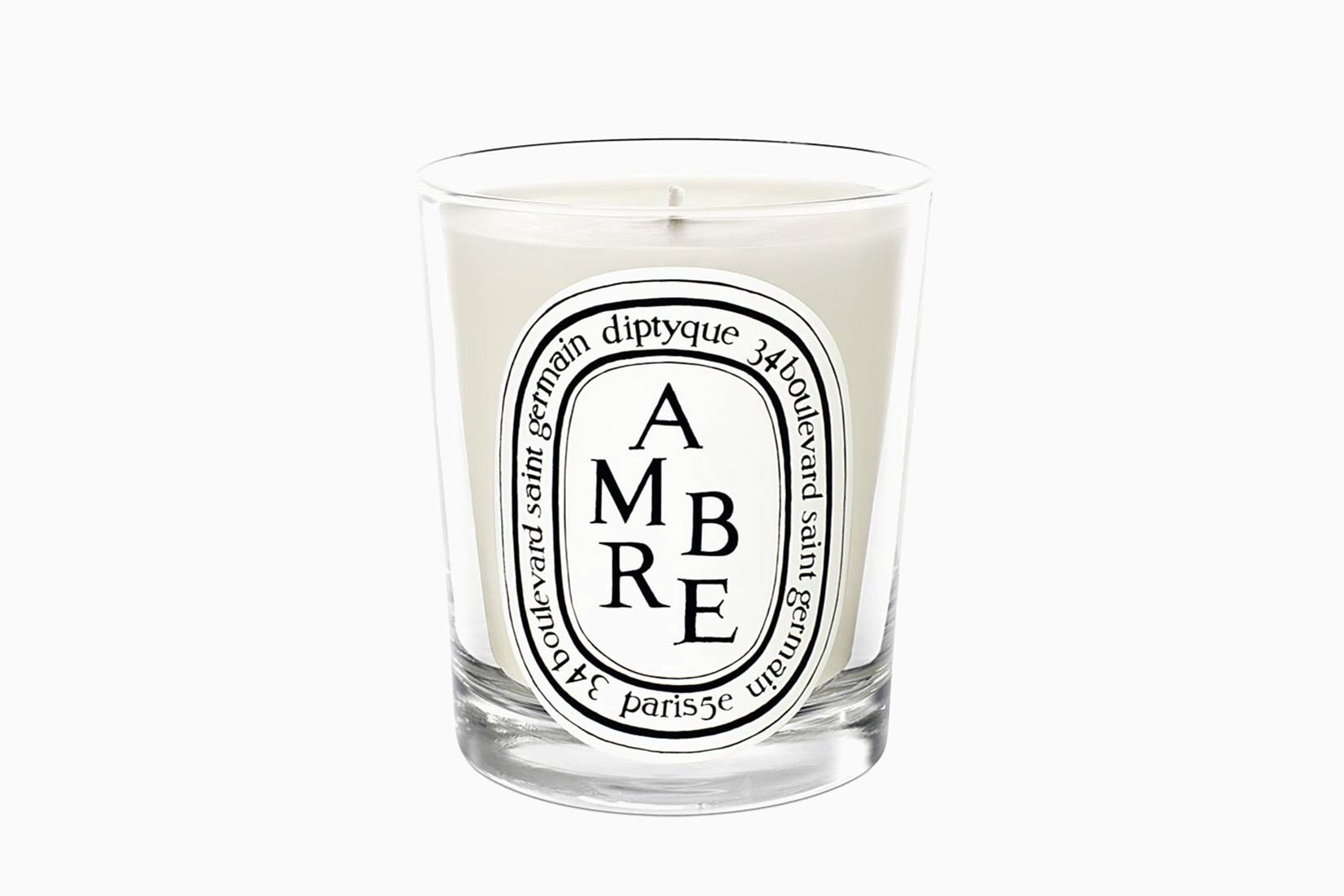 White, pure and elegantly feminine, the Ambre candle by Diptyque could be the gift that gets you on the front page of her good books.
Warm and woodsy with vetiver and patchouli, this understated chic candle is housed in a sleek, minimalist glass.
Elegantly labelled with a striking black and white emblem which wouldn't look out of place in any upmarket apothecary, this could be the perfect gift for your lady. Or ladyfriend. Or, y'know, mum.
It's sleek, it's chic and it smells celestial. So, for the angel in your life, Ambre by Diptyque is the best scented candle gift for women.
For something a little bit edgier, try Boss Lady by Malicious Women Candle Co..
This Boss Lady candle isn't for the wallflowers out there, or the prim and propers. Boss Lady is strength, wit and energy. She is infused with 'hustle and caffeine' (read: espresso, buttered caramel and vanilla). For that woman you know who causes literal sparks to fly anywhere she goes, Boss Lady might be perfect.
Timothy Han: Best scented candle as a gift for men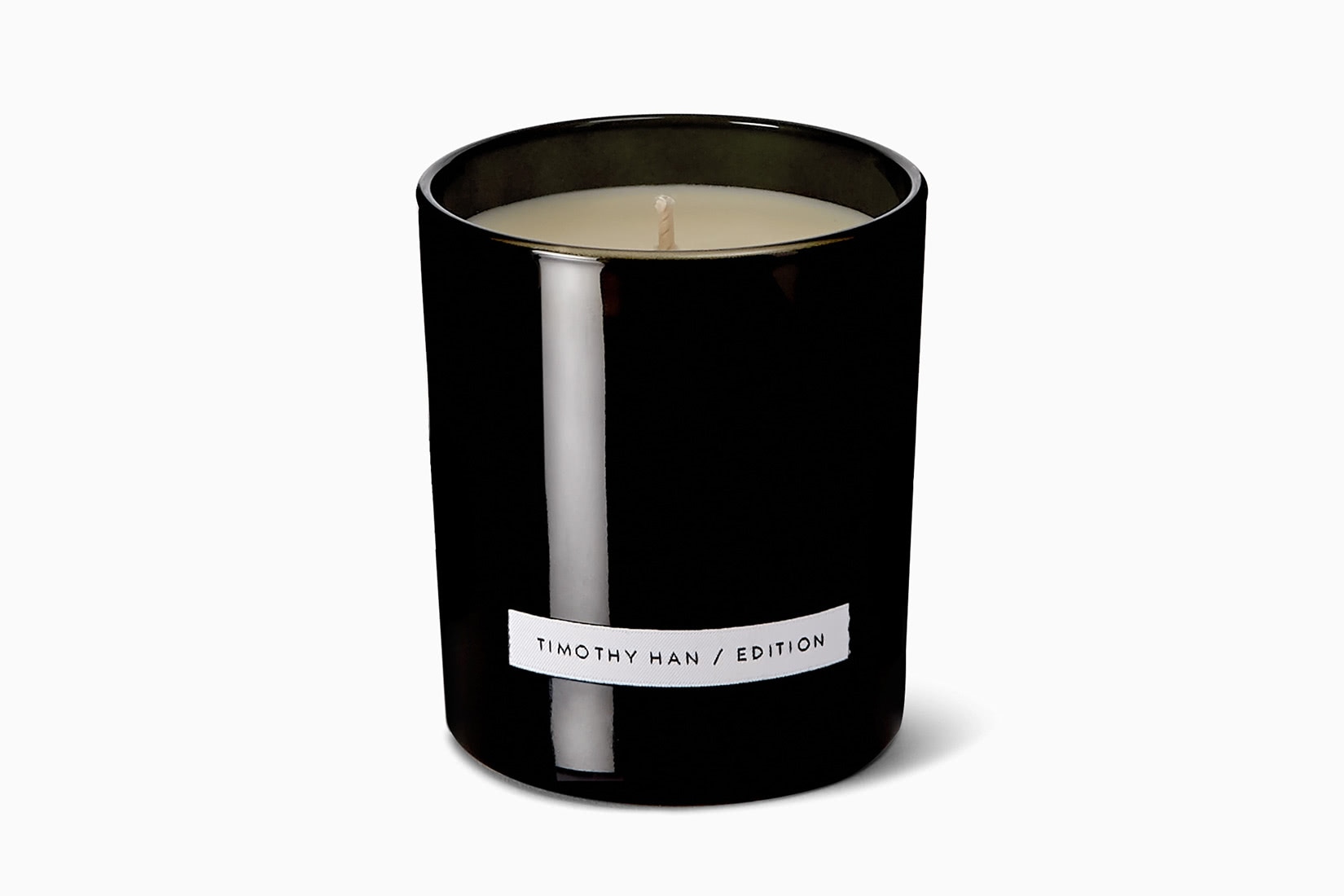 First things first: Jack Kerouac inspired generations with his candid, stream-of-consciousness style prose. One can't help but wonder what he'd have thought of a scented candle inspired by his work?
Fortunately, On the Road totally honours the acclaimed author. And, it smells less like mid–Western truck stops and more like a subtle mix of wheat fields, cedarwood and patchouli, with a cheeky underlying hint of lemon and bergamot.
This candle tells a story, and what better story to tell than a true adventure across the breadth of America.
The depth and masculinity of On the Road have had us place it as the best scented candle as a gift for men.
Natural Riches: Best essential oil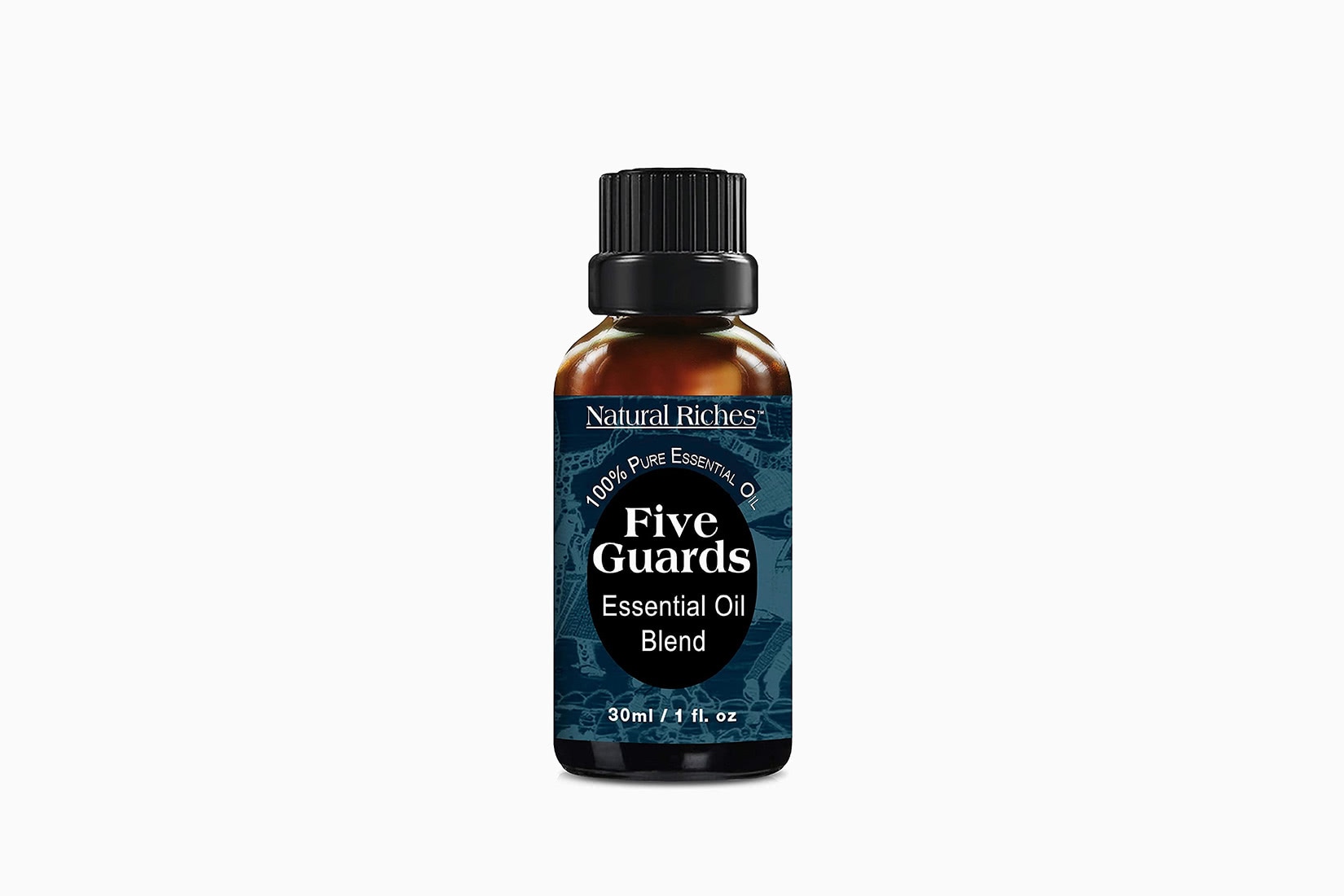 Five Guards essential oil blend by Natural Riches is inspired by the folklore tale of four French thieves who staved off the plague with their fortuitous choice of herb combination. Cloves, lemon, rosemary and eucalyptus were the order du jour, and at Natural Riches, they still are.
The antibacterial qualities make it wondrous for promoting healthfulness, and if used in aromatherapy, could encourage spiritual balance too. Quite an impressive skill set from a little bottle of oils!
When applying to skin, make sure you dilute it with water. These oils are nothing if not potent.
The awesome backstory combined with the powerful properties of Five Guards have placed it as the best essential oil on the market.
NEST Diffuser: Best fragrance sticks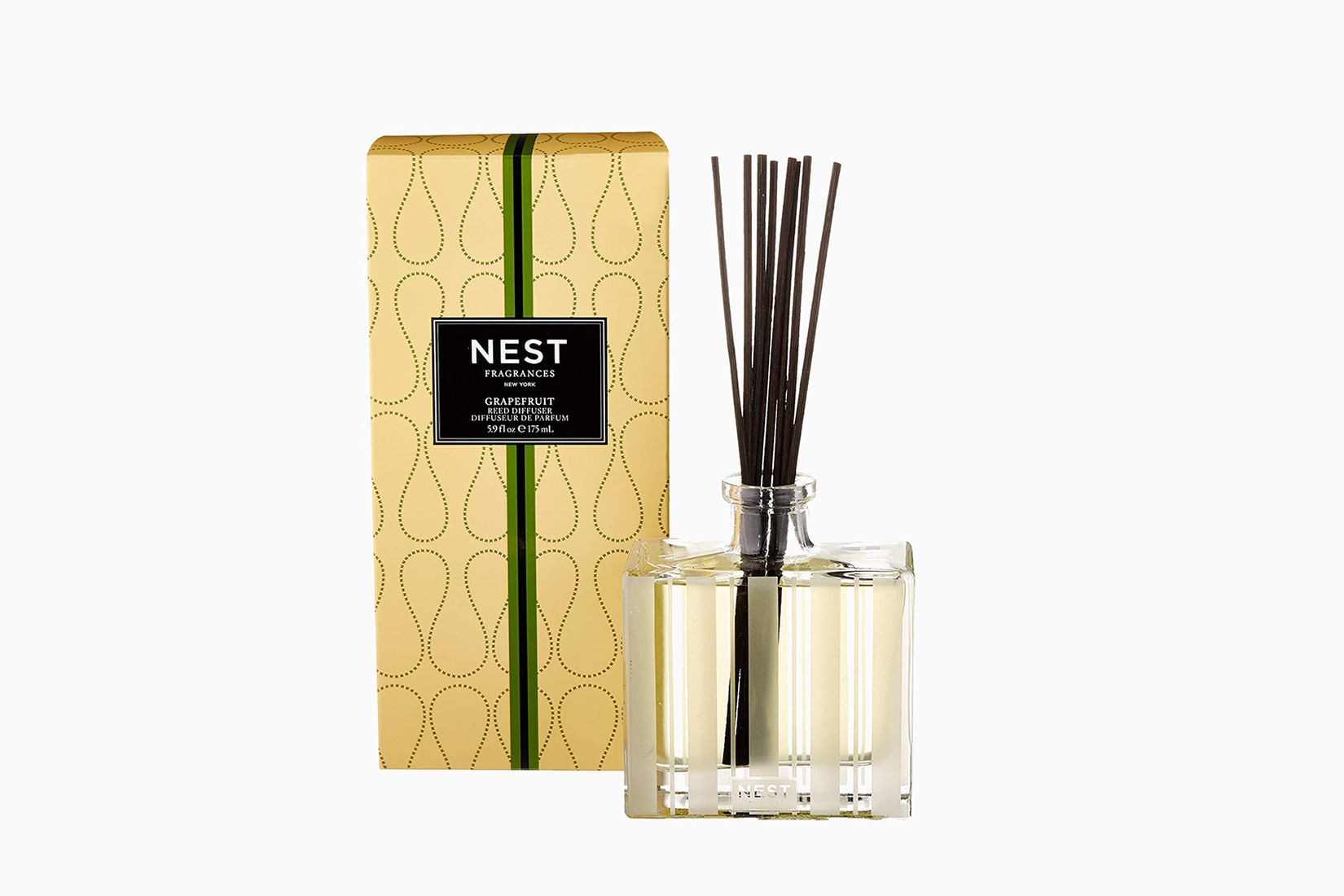 Sharp but sweet grapefruit, lily of the valley and coriander blossom all work together to create a fresh, zingy fragrance for your home.
The alcohol–free formula promises to trickle the aroma out slowly but steadily for 90 days.
We've rated NEST's Reed Diffuser in Grapefruit as the best fragrance sticks on the market due to their modern aesthetic and fruity, zesty fragrance.
Rituals also sells excellent fragrance sticks. We particularly like the Ritual of Sakura collection for a delightfully creamy blend of rice milk and cherry blossom. To emulate the essence of a Hirosaki cherry tree orchard in your own home, this could be an ideal choice.
DMTLGY: Best fragrance spray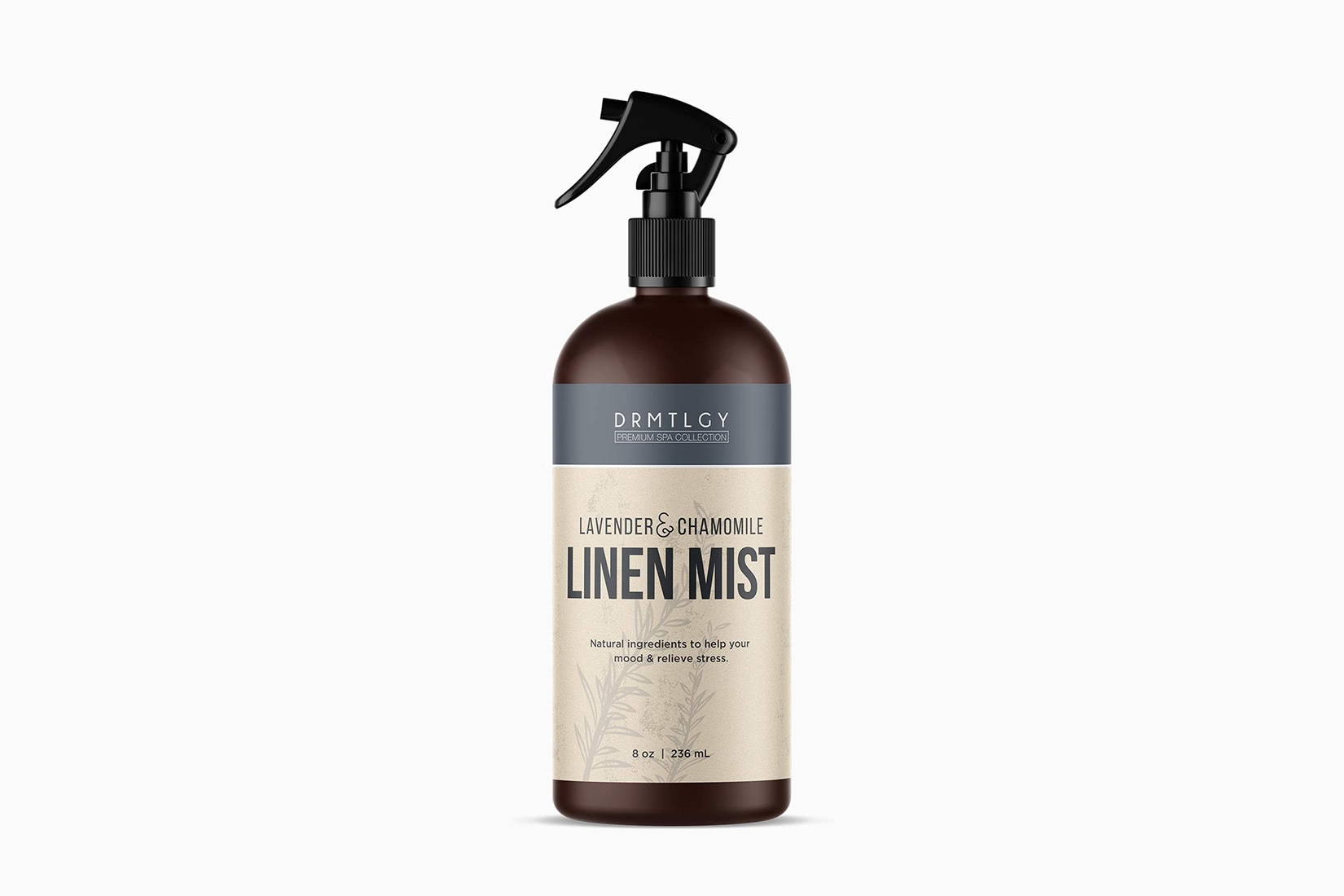 Fragrance sprays are super effective when you just want a burst of aroma, right now. Linen Mist by DMLTGY promises natural stress relief with its winning combination of lavender, chamomile, witch hazel and jojoba oil.
All the ingredients have long been revered for their calming qualities, and a spritz of Linen Mist could be just what you need for a gentle injection (an oxymoron if we ever saw one!) of tranquillity.
It can be sprayed on anything: yoga mats, car seats, pillows or scatter cushions, and everything in between. So, we've named Linen Mist by DMTLGY as the best fragrance spray on the market.
Scented candles and home fragrances buyers guide
Scented candles, fragrance sticks, essential oils: all the choice can be confusing. Here, we'll explore which scent option is best for your home.
Scented candles: Candles are perfect for immediate mood-enhancing. They're the one–night–stand of home fragrances (although some last longer, so make sure you like it!). They're simple, instant and effective. No preparation is required; simply light one, sit back and enjoy it.

Many scented candles are long-burning, so you won't have to constantly replace them. Moreover, they're a fantastic centrepiece for a dining table, or to bookend a mantelpiece.
Fragrance with sticks: Fragrance sticks or reed diffusers are the long game. Slow but steady wins the race, right? While they don't offer the immediacy of a candle, they do gradually permeate the air in your home with pleasant aromas.

They're totally low–maintenance; the friends with benefits of the fragrance world. The oils work their way slowly through the porous reeds, expelling gentle scent throughout your home with no interference required.
Fragrance spray: If candles are the one–night–stand, fragrance spray is a spontaneous kiss in a smoky bar. They're a lovely way of injecting a quick burst of fragrance to precede visitors, or on your pillow to engulf your senses while you drift off. Versatile and discreet, spritz your home like you spritz yourself with perfume before date night, for an instant uplift.
Essential oils diffuser: An essential oils diffuser is a great way of benefitting from the potent medicinal properties of many essential oils (of course, depending on your choice).

Not all essential oils are created equal, but lavender, eucalyptus and neroli are well respected in the calming and relaxation department! Plus, the diffusers usually look rather Feng Shui and pretty, making them lovely for your olfactory and your eyes.
Air fresheners: Plug-in air fresheners can be an excellent tool to have lying around the house. Gel-based air fresheners tend to be the most popular as they last considerably longer than candle-based varieties. Additionally, they can be covered up and resealed when not needed.

Aerosol-based air fresheners can be a quick fix, too. However, they often contain unwanted chemicals and additives, and sometimes the scent is a little on the 'manufactured' side.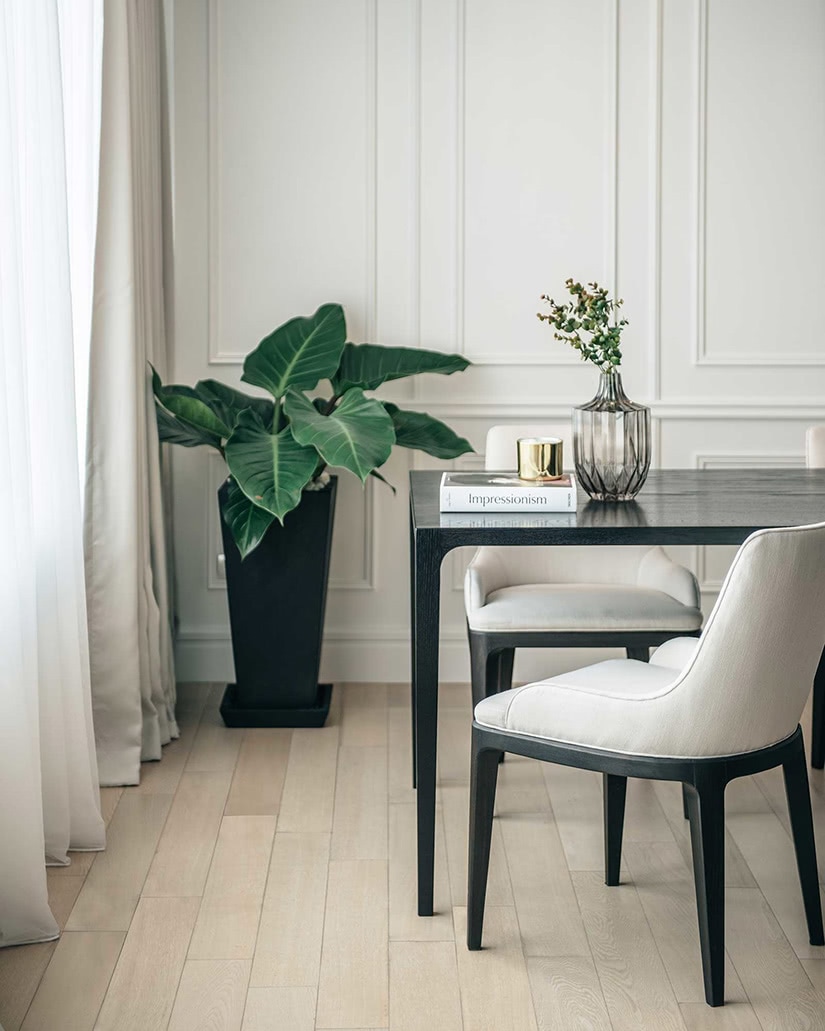 The best scents for your home, perfectly suited to your desired atmosphere
Some aromas have long been thought to possess certain qualities and invoke different moods. Read on to find the perfect scents for your home:
Lemon and citrus: Lemon is known to be a mood–lifter, in addition to bringing an air of clean, freshness.
Wood (sandalwood, cedar, teakwood): Woody scents are revered for their moody atmospheres. Deep, complex notes provoke reflective musings and thoughts of hidden woods.
Olive: It's thought that olive scents are effective in curbing cravings. The rich aroma of olive oil is said to make you feel satiated. Sounds good to us. Plus, you know, olive oil is the smell of our favourite Mediterranean mini-break. Tuscany, anyone?
Cinnamon and spices: The intoxicating scent of cinnamon is thought to lift our moods. Its equal parts sweet and spicy awaken our senses and take our minds to exotic climes.
Lavender: Lavender is perhaps the ultimate in relaxation aids. A lavender–scented candle could be the best choice for relieving tension and promoting a good night's sleep.
Peppermint: Enlivening and refreshing, peppermint aromas encourage focus while energising our brains.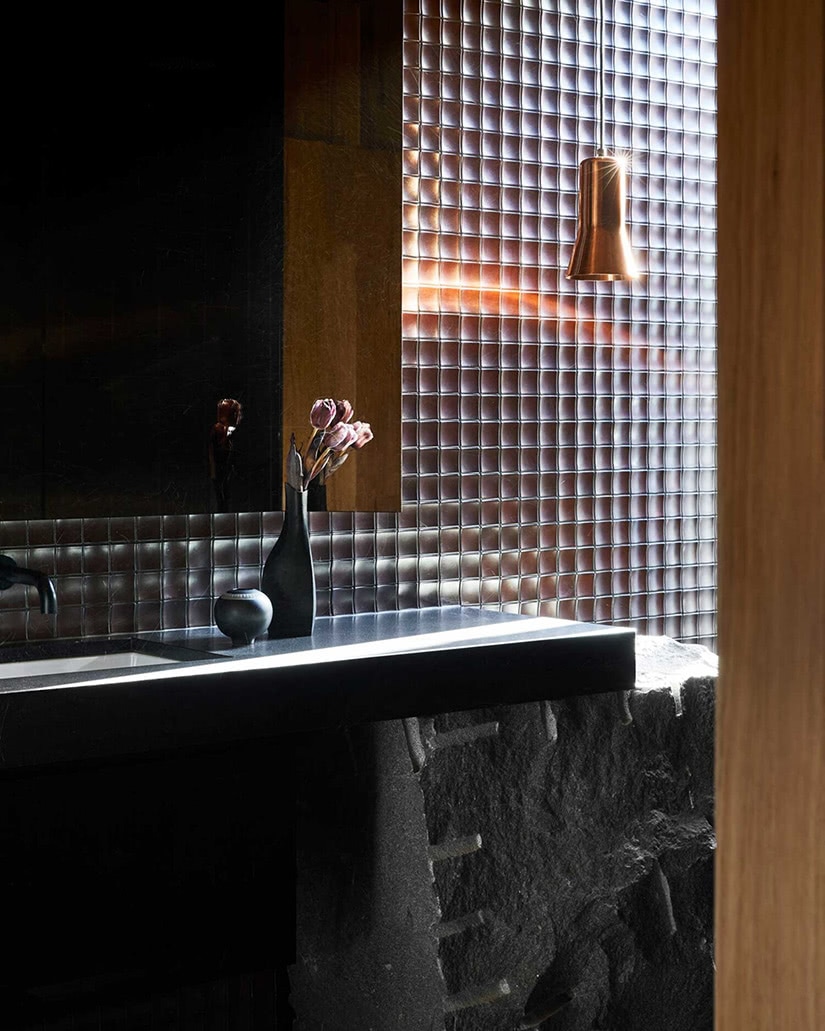 How to make your house smell good: 5 tips to keep you home clean and smelling amazing.
1. Add essential oils to your air filter
For a quick but effective fix of lush smells throughout your house, add a few drops of your favourite essential oils (or whatever you've got in the cabinet!) to your air filter system. Possibly a bit DIY, maybe a bit of cheating, but the effects rival any air freshener spray, plus the effects are longer–lasting, too!
2. Baking soda carpet cleaner; a home miracle
Start researching home remedies for just about anything, and you'll be hard–pressed not to stumble across baking soda. This fine, assuming powder is actually a home–cure powerhouse from everything to toothbrushing, to hair toning, to carpet freshening.
To freshen up stale carpets, simply sprinkle a light layer of baking soda on the offending areas, allow it to sit for 15–20 minutes before vacuuming off. A little effort goes a long way towards an odour–free home!
3. Super–effective and fresh–smelling antibacterial surface cleaner with no harmful additives or chemicals
Sound good? Simply rustle one up yourself: Mix 1 cup of white wine vinegar with 1 cup of distilled water, juice half a lemon and a few drops of orange blossom, lavender or peppermint oil. Add the mixture to a spray bottle and shake gently.
Voila, you're now a fabulous smelling domestic goddess. And your surfaces will thank you!
4. Use eucalyptus
Artfully decorating your bathroom with eucalyptus will result in a subtle but noticeable change in the usual, less desirable aromas of your bathroom.
The natural, pastel green of the leaves will blend well in most bathrooms, too.
5. Votive candles
For a quick, stylish makeover for any rogue votive candles (we've all got some), simply place them in a jar filled with fresh coffee beans. The burn of the flame will lift the oily, rich aroma from the coffee beans and present you with a pleasant smell.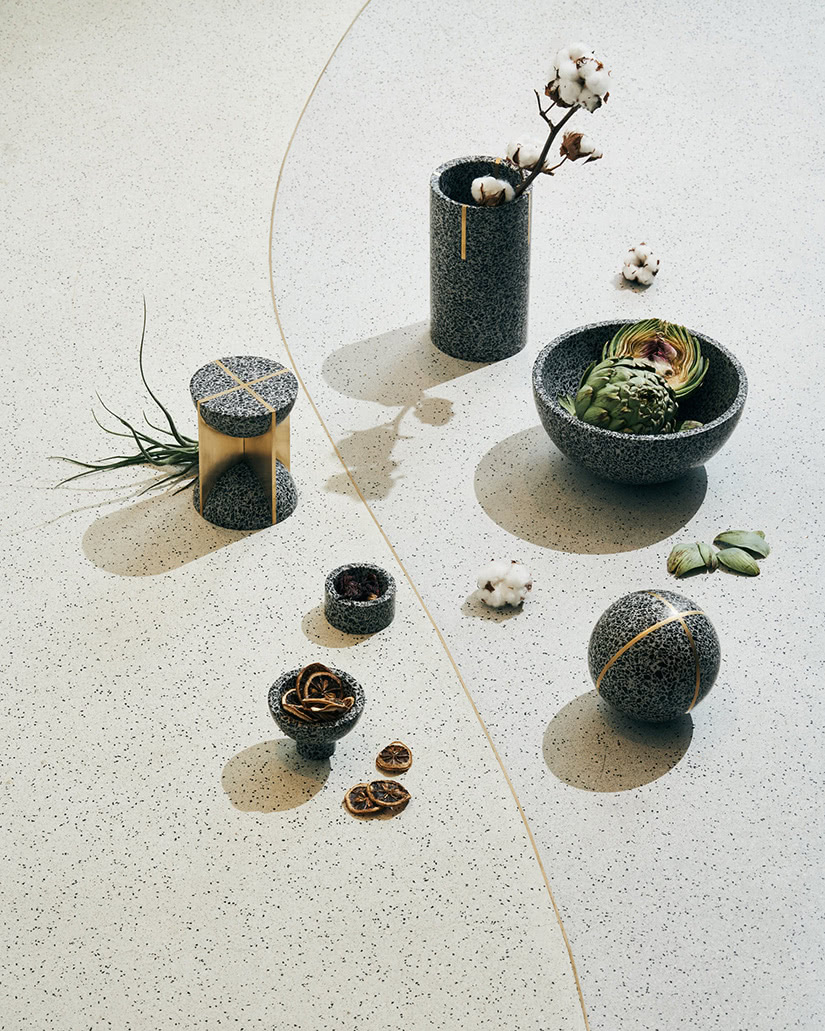 Finding the perfect scented candle: Frequently asked questions
What is the best brand of scented candles?
The best brand of scented candles is Aesop. While there are heaps of gorgeous scented candles out there, Aesop's collection is a cut above the rest. Aesop candles tick all our boxes with aesthetic, style and unique scents.
What makes a good scented candle?
For a good scented candle, look out for 'pure' essential oils in the ingredients list, which are 100% unadulterated, undiluted oil. Organic oils are desirable, too. Many scented candles also have 'layered' scents, which take you on a journey.
What is the best home fragrance?
The best home fragrance for a warm, welcoming atmosphere, woody scents like cedarwood, teak and sandalwood all work well. For a fresh, vibrant home, try zingy scents like lemongrass and grapefruit.