When the weather gets warm, adventures start to heat up. And there's nothing better than cruising the mountain canyons, oceanside highways, or city streets on your favorite motorcycle.
Sometimes you want a bit more stability, safety, and an easier ride than two wheels can provide. That's where 3-wheel motorcycles come in. They blend the sporty attitude of motorcycles with a bit more comfort, storage, and confidence as compared to their two-wheel counterparts.
In this list, we've compiled the best of the best trike motorcycles. We've got the rugged ones for the trail days, the oversized scooters for trips around the city, and a few that are pushing the boundaries of modern transportation.
Below, the 15 best three-wheel motorcycles:
15. Can-Am Ryker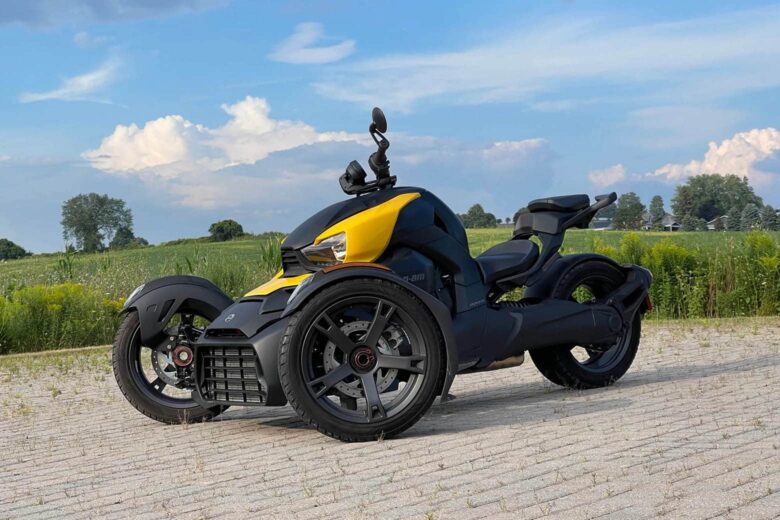 Sometimes you don't need anything fancy. You just want to jump on and enjoy the ride. The Can-Am Ryker is the perfect option with its twist-and-go automatic transmission and low seating position. Nearly anyone can have a great time without needing years of motorcycle experience.
The easily replaceable body panels make it so you can change colors like a chameleon, while the tool-free adjustability helps you conquer any terrain. This entry-level trike motorcycle is a great way to bust into your next outdoor adventure.
14. Piaggio MP3 500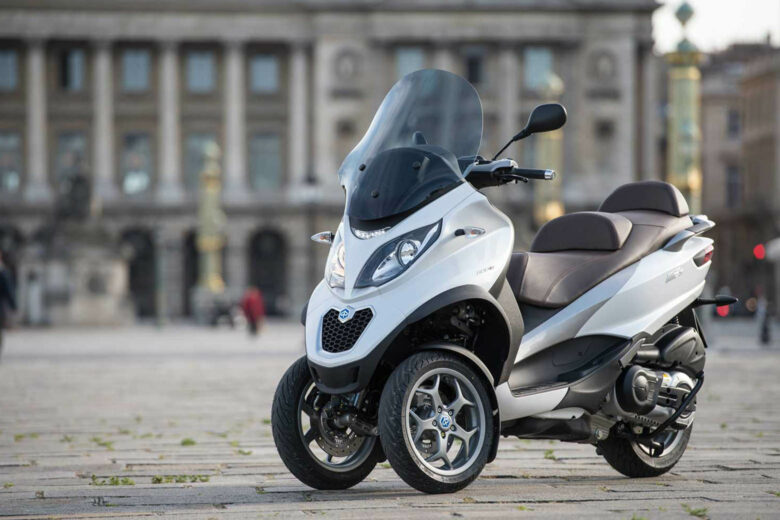 Some trike motorcycles are meant for the trails. This one is perfect for the city. Featuring a reverse gear, along with a multitude of safety systems such as anti-lock braking and ASR traction control, this advanced motorcycle with 3 wheels is perfect for quick trips around the central square.
The elegant and modern design has a quadrilateral suspension system to provide unsurpassed performance and handling. The ergonomic handlebar and footpeg placement maintain driver comfort, while the redesigned small backrest keeps the passenger in place.
13. Kymco CV3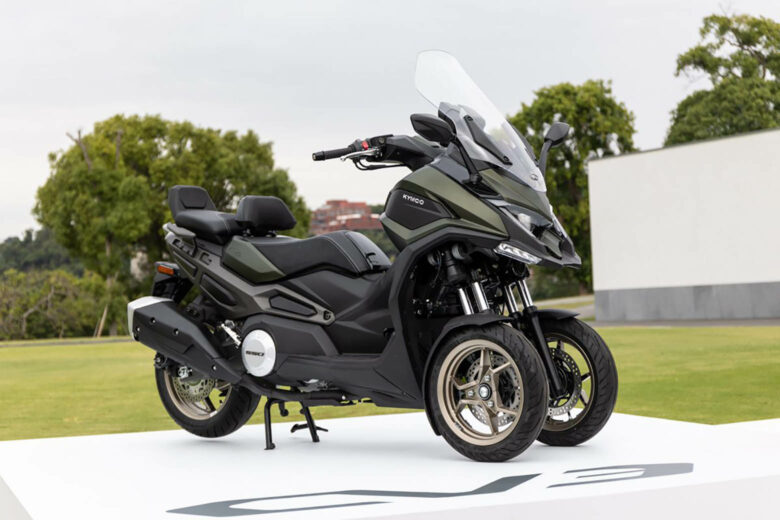 When a scooter manufacturer breaks into a new segment, you can be sure that they're going to transfer over some of the same aspects. And that's what has happened with the Kymco CV3.
This recently-announced motorcycle with 3 wheels isn't likely to win against any of the fastest motorcycles in the world, but it will do great around the city. It features a leaning mechanism for superior cornering.
12. Gilera Fuoco 500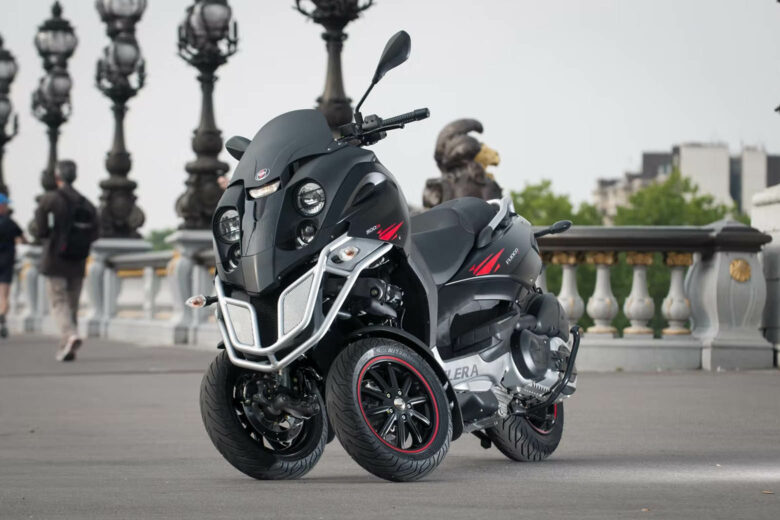 The strong lines and unique look of this tricycle motorcycle bring a bit of character to the otherwise bland world of trikes. Rather than covering everything in oversize plastic fenders, the styling focuses on showcasing the interior mechanics and engineering. The front two headlights sport a unique look similar to John Lennon's classic glasses.
The Gilera Fuoco 500 is powered by a 493-cc single-cylinder engine producing 40 horsepower. A twin spark system reduces engine noise and exhaust emissions.
11. Arcimoto FUV Evergreen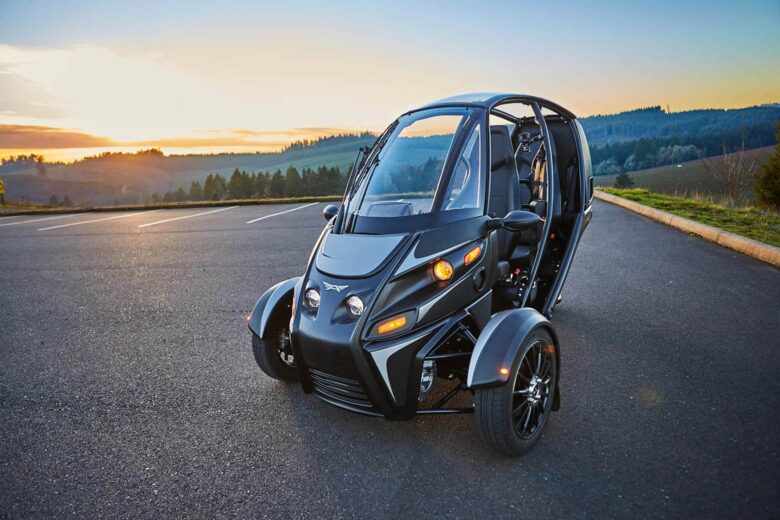 A lot of motorcycles with three wheels use a regular combustion engine and motorcycle-like seat. You can leave both of those behind with this future-forward example from Arcimoto.
This fully-electric "Fun Utility Vehicle" sports two racing-style bucket seats for full support, placed in an enclosed roll cage. Their goal is to create the safest motorcycle class in the world. The dual independent front motors have a range of over 100 miles, so you can leave electric range anxiety behind.
10. Can-Am Spyder RT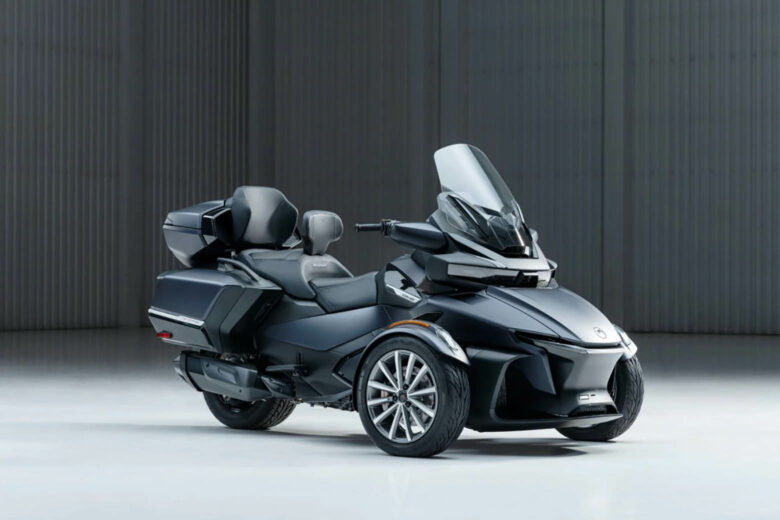 This fully-outfitted three-wheeled motorcycle is the epitome of luxury cruising. A full-color panoramic LCD, adaptive foam seats, and an oversized floorboard make you nearly forget that you're on a trike motorcycle. The massive storage areas can handle your biggest trips to the market.
But it's also focused on providing an excellent ride. The upper and lower deflectors, electronically-controlled steering, and a 6-speed transmission tackle the roads with ease.
9. Qooder QV3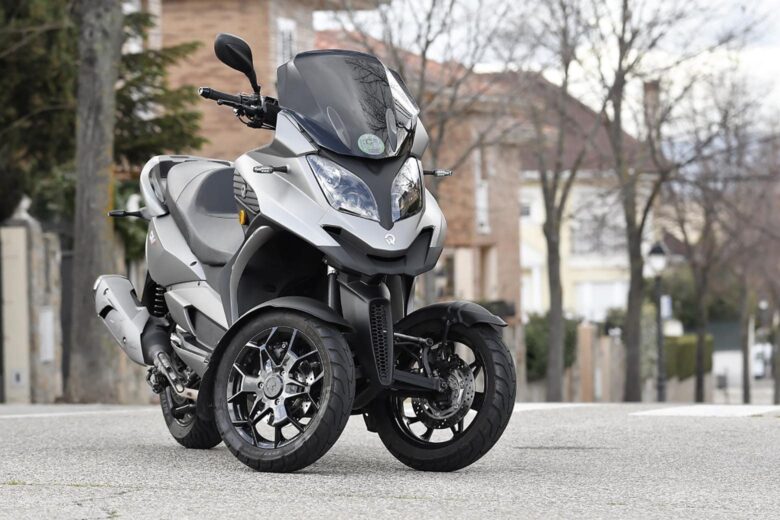 Sporting oversized dual 14" wheels on the front and a 15" wheel at the rear, this motorcycle with three wheels uses a patented HTS hydro-pneumatic system to tilt all three wheels through the turns.
As a more affordable alternative to other leaning three-wheeled motorcycles, the QV3 brings a bit of pragmatism to the market. But it's still enough fun for any summertime jaunt. And the specialized parking system maintains stability even in the roughest or windiest conditions.
8. Peugeot Metropolis Allure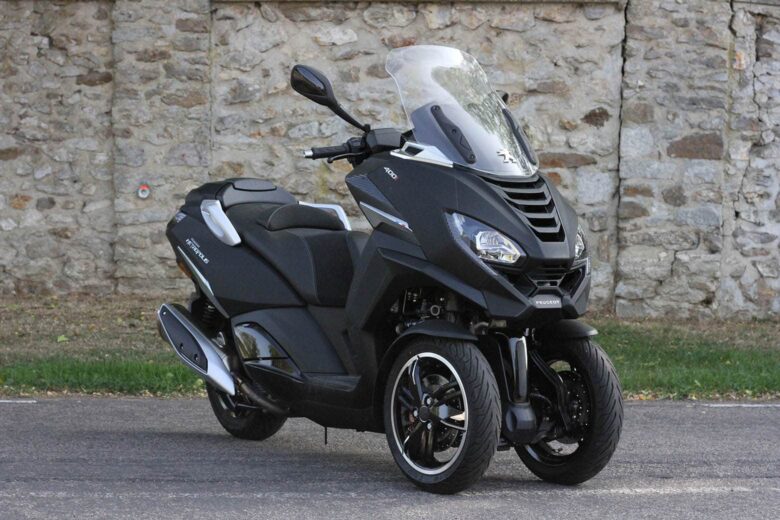 Not too aggressive, not too timid. This is the Goldilocks of the trike motorcycle industry. The anti-lock brakes, traction control, and stability control systems keep you safe, while the adjustable windshield and aspherical mirrors make visibility a breeze.
The 399cc engine rockets you down the road, but its car-like design makes it so anyone with a regular license can hop in the driver's seat. If you want an entry-level trike motorcycle that can cover a wide range of habits with everything from city fun to mountain trails, this is the right choice.
7. Elio Motors EV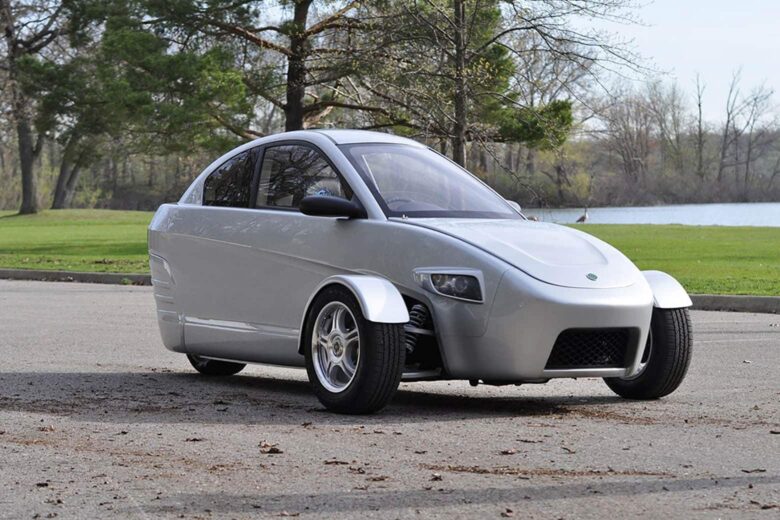 Pushing the limits of electric vehicles, Elio Motors is focused on three things: uncompromised safety, all-American pedigree, and a low price. By combining all three into a fully-enclosed, front-wheel drive rocket, they are breaking the norm and providing a unique spin on transportation.
With interior features like air conditioning, a heater, and power windows/locks, this three-wheeled motorcycle is bridging the gap between small vehicles and large motorcycles. Perhaps someday after its release, it will make it to our list of best electric motorcycles.
6. Harley-Davidson CVO Tri Glide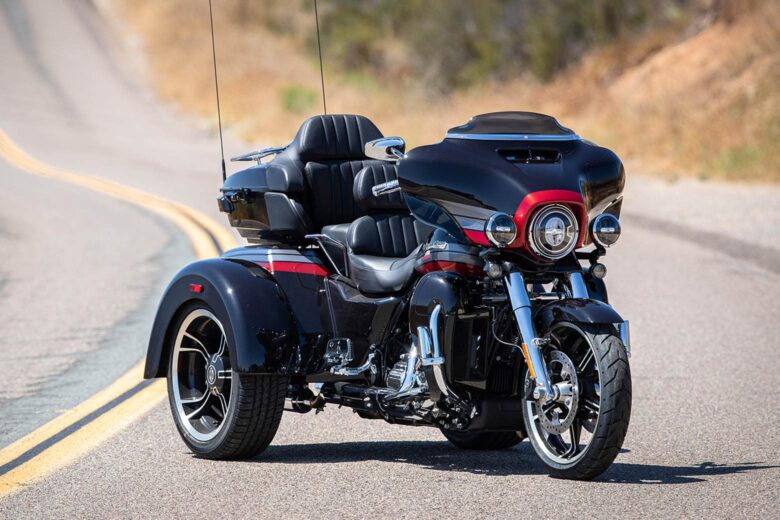 As much as anyone tries, replicating the feel of a Harley-Davidson is impossible. The natural rumble of the air/oil-cooled bikes combined with the classic Harley style brings something special to the table.
This beast of a three-wheeled motorcycle features a Milwaukee-Eight 117 V-twin engine, capable of producing 26 ft-lbs of torque at 3,750 RPM. The Rockford Fosgate Stage III speakers can blast over the Harley-Davidson CVO Tri Glide's engine noise, even while cruising with the gang at highway speeds.
5. Yamaha Niken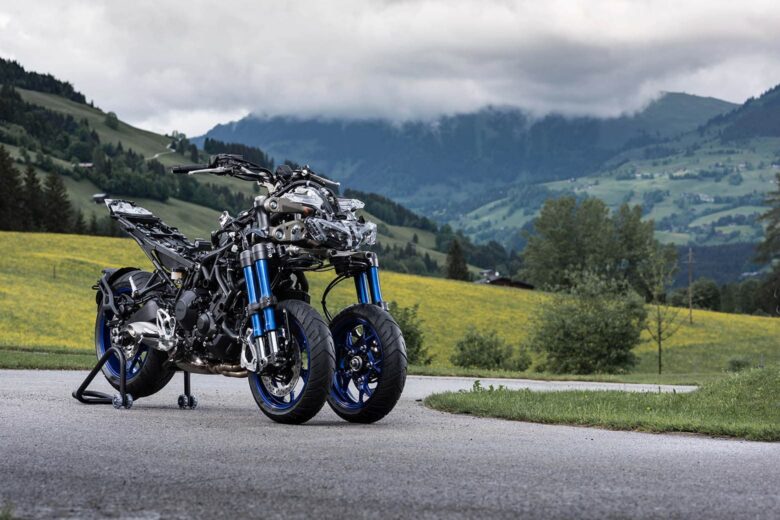 Dragging a knee into a deep corner is a right of passage for any track motorcycle rider. And that's why some stay far away from motorcycles with 3 wheels. This incredible design by Yamaha brings back the true motorcycle feel through its Leaning Multi-Wheel technology.
The telescopic front forks have an incredible extension range, making it so you can drop your knees to the side as you enter those canyon rides. This is the choice for those who want to have the thrilling experience that usually only comes from two wheels.
4. Aptera Solar Electric Vehicle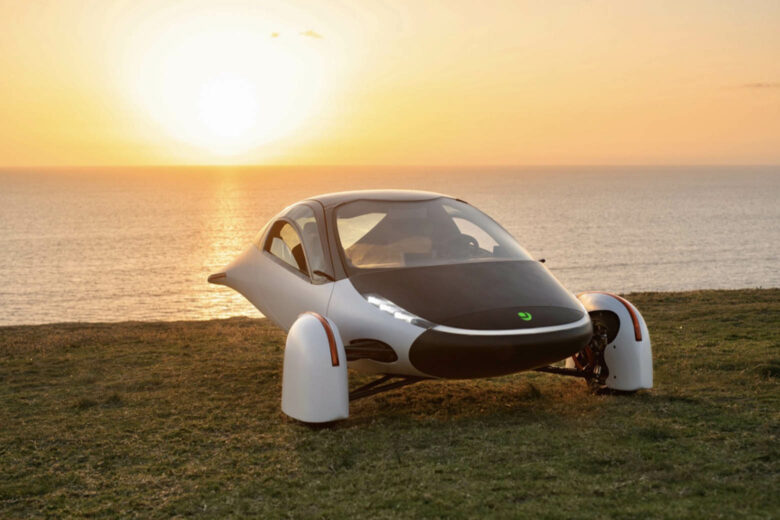 Electric vehicles have transformed into the mainstream. But they still rely on regular charging, sometimes from fossil fuel sources. It's almost time to break through another science fiction frontier. Aptera is bringing solar-powered vehicles to reality.
With a 40-mile range of solar-only driving, some people will be able to commute based on nothing but the sun. But an additional battery pack and a downright ingenious design allow the Aptera Solar EV to have a full range of 1,000 miles, enough to tackle any weekend road trip.
If you want a motorcycle with 3 wheels that is bringing the future to today's world, the Aptera is the choice for you. This might soon make our list of the best electric cars.
3. Ural From Russia With Love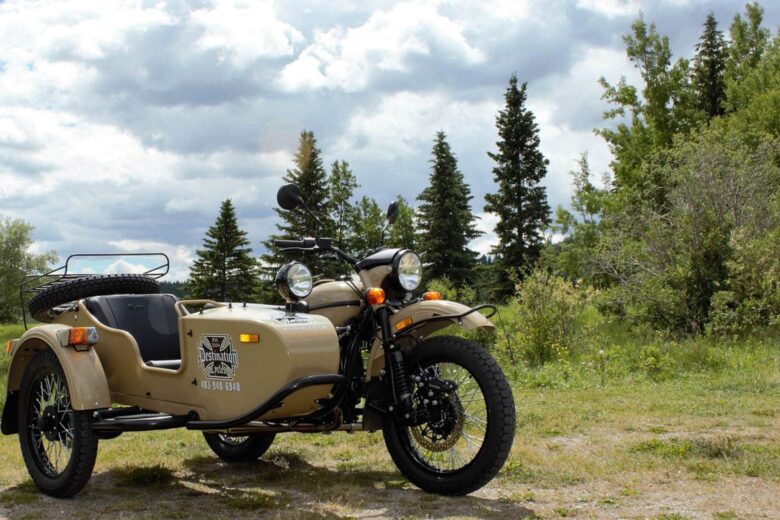 With only thirty-five units produced, this might be the most exclusive 3-wheel motorcycle around. The throwback war-inspired styling is full of gun-metal paint, chrome trim, and luxurious leather upholstery.
You're going to feel like a spy when hopping on this machine. The on-demand two-wheel drive system helps get through the worst muck and the humorous Eject button (which functions as a lighter) helps you escape any mission with ease.
2. Polaris Slingshot Signature LE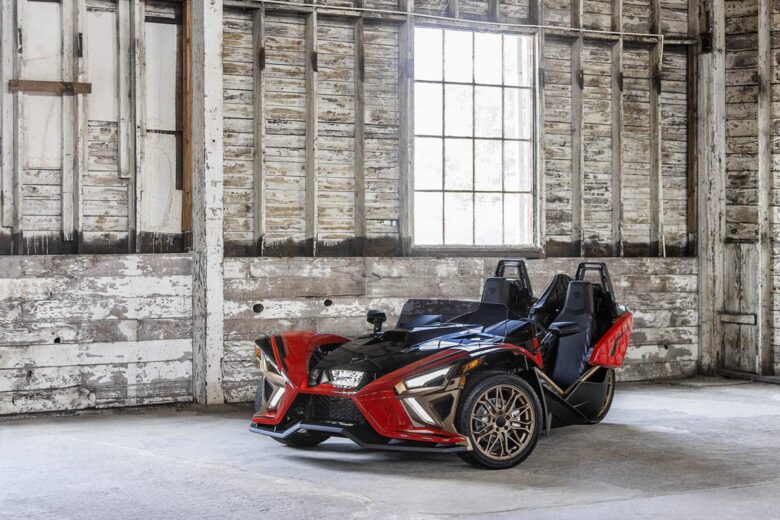 With Lamborghini-style angular looks, the Polaris motorcycle with 3 wheels is a special entry. This brand has been able to shed the timid styling used by others and instead bring excitement to the table.
The price tag might have you ask yourself, "How much is a 3-wheel motorcycle?" But the vented hood, tri-tone paint scheme, and high-tech systems featured throughout the trike help you understand where all that cash is going. You won't forget a ride on one of these.
1. Campagna Motors T-Rex RR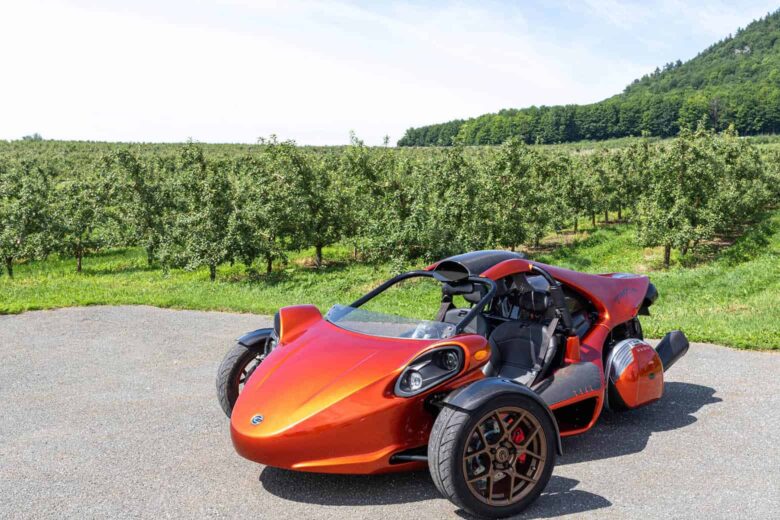 There are many types of 3-wheeled motorcycles. This one pushes the limits of them all with a 1441cc, 200-horsepower engine, and a D-shaped steering wheel. Is it a two-wheel motorcycle with an extra wheel, or a four-wheel sports car missing a rear wheel? Whatever the case, this is the only three-wheel machine that is capable of competing with the fastest cars in the world.
However you want to classify it, the advanced electronics, 6-speed transmission with reverse, and solid roll-cage provide an incredible feeling of top speed and exhilaration.
The price tag has you diving deeper into the wallet than other 3-wheel motorcycles, but you get what you pay for with this incredible machine. You can check out the Bugatti price list to see what a bargain this is!
The best 3-wheel motorcycles wrap up
Whether you want some serious track speed, or go for a mud-covering off-road adventure, there is a three-wheeled motorcycle ready to step up to the plate. Soon enough, you'll be able to use nothing but the sun to get yourself and your gear down the road.
And if the futuristic designs are too much, then stick to the classic Harley rumble or the Ural's war-inspired looks. No matter the case, this list is sure to have a trike motorcycle for everyone.
The 15 best three-wheel motorcycles are:
Campagna T-Rex RR
Polaris Slingshot LE
Ural From Russia With Love
Aptera Solar EV
Yamaha Niken
Harley-Davidson CVO Tri Glide
Elio Motors EV
Peugeot Metropolis Allure
Qooder QV3
Can-Am Spyder RT
Arcimoto FUV Evergreen
Gilera Fuoco 500
Kymco CV3
Piaggio MP3 500
Can-Am Ryker
Frequently asked questions about three-wheel motorcycles