Imagine: the wind rushing through your hair as you cruise, streamlining down the highway; passers-by eyeing your sweet ride; no choking petrol fumes in your wake. And that's just a teaser of what you'll experience riding one of the best electric motorcycles of 2023. Yes, electric sports bikes have come a long way, and they're calling out for you to come along for the ride.
Whether you dream of open roads, never-ending horizons, and lush wilderness, or you have the more practical need of getting from A to B (who are we kidding, we mean home-to-office, of course)—there's an electric motorbike on the market for you.
With huge innovations in eco-friendly transport (think electric cars, e-bikes, and the ubiquitous e-scooter), it's no wonder that e-motorcycles have upped their design game, too. Providing low-noise, fume-free, and smooth-sailing journeys, what's not to like? And of course, the planet will thank you. You can get your kids au fait early on with the great range of mini bikes and kid's electric cars out there, too.
Naturally, everyone's different and desires a different spec from their e-motorcycle. We've done the legwork for you and found the quickest-charging, longest-range, most powerful, and best budget electric motorbikes of this year, so you can take your pick. For style and speed with a sustainable spin, we've got it all.
For 2023, the Cake Kalk INK, BMW CE 04, and Onyx RCR, among many others, make their first appearance on our ranking of the best electric motorcycles of the year.
After our ranking of the best electric motorbikes of 2023, take a look at our buying guide to see what you should pay attention to when shopping for an EV bike. We also explain the methodology behind our ranking of the top bikes of the year.
The 15 best electric motorcycles of 2023
As a bonus, check the upcoming 2023 electric motorbikes that we're most excited about after the list.
After our ranking of the best electric motorbikes of 2023, take a look at our buying guide to see what you should pay attention to when shopping for an EV bike. We also explain the methodology behind our ranking of the top bikes of the year.
1. Energica Experia: Overall best electric motorcycle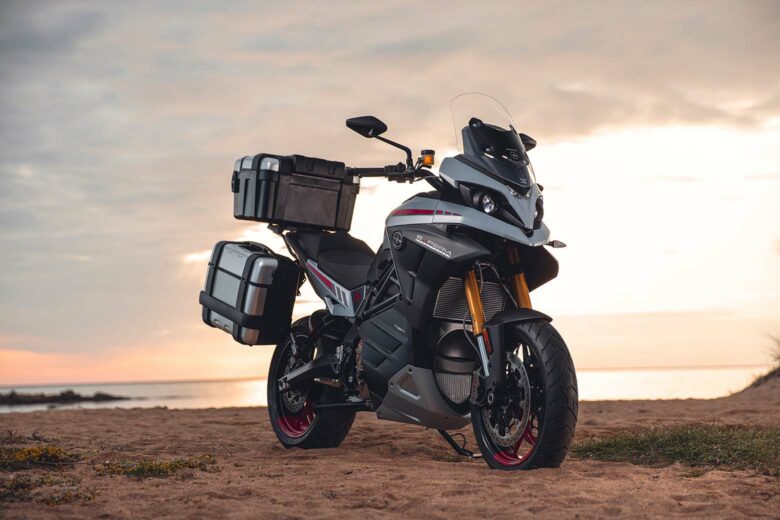 When anyone brings up electric motorcycles, it's easy to envision a dead battery cutting short the fun. Due to the logistical nightmare of squeezing large, heavy batteries onto a small frame, touring bikes have been out of the question.
Until now. Energica Experia is our top choice for an electric motorcycle as it's gone somewhere others haven't dared. It has the longest claimed range of any production motorcycle on the market, with up to 261 miles (420 km) of city driving on one charge.
But city driving isn't the goal of touring. At highway speeds, the range is limited to 130 miles (209 km), but three different charging methods can get you back on the road in a hurry.
The Energica Experia has a great overall stance and handling, combined with a charming aerodynamic style. It is hands down the best electric motorcycle to hit the market.
2. Cake Kalk INK Electric Motorbike: Best value EV motorcycle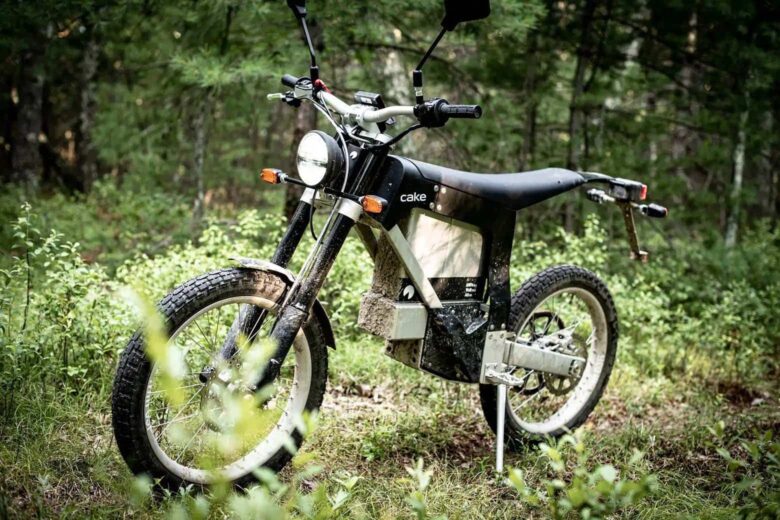 By mimicking the dual-sport motorcycle, Cake has created a cheap electric motorcycle that can silently sprint around trails. It started as an off-road-only model, but recent upgrades allow street legal use, registered as a 125cc bike in the USA and EU.
If you want something that's not quite a full-size motorcycle yet not as compact as an electric bicycle, the Cake Kalk INK is a perfect choice. It's lightweight and nimble, yet still able to deliver some power when you want it.
The Cake Kalk INK incorporated three ride modes that adjust speed and power to provide different levels of battery range. Another three braking modes can perfectly adjust what happens when you lift off the accelerator to match your conditions.
3. BMW CE 04: Best premium electric motorbike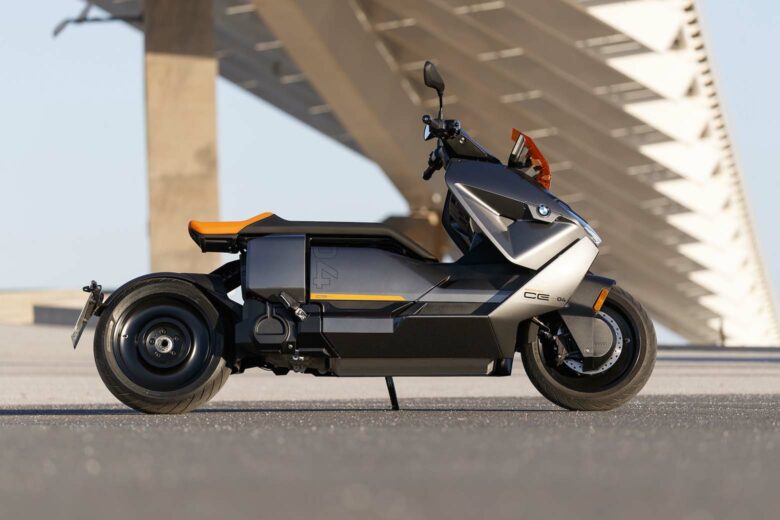 If there's one brand that's no stranger to bringing advanced electric variants to the streets, BMW deserves some credit. The German automaker introduced futuristic-looking EVs over a decade ago and continues to reshape the automotive and motorcycle industries with new platforms.
The BMW CE 04 is not your average motorcycle. Its low-slung shape with an elongated bench seat might remind you of a modified jetski out of water. But that's far from the truth.
The reality is that this beast utilizes a compact yet powerful motor that pairs with a thin battery pack. This leaves you plenty of room for seating two passengers or extra gear, plus a sizable storage compartment that helps make practical daily use a breeze.
The BMW CE 04 takes a giant step forward in electric motorcycle evolution. Are you ready to take the leap?
4. Zero FX: Best electric sports bike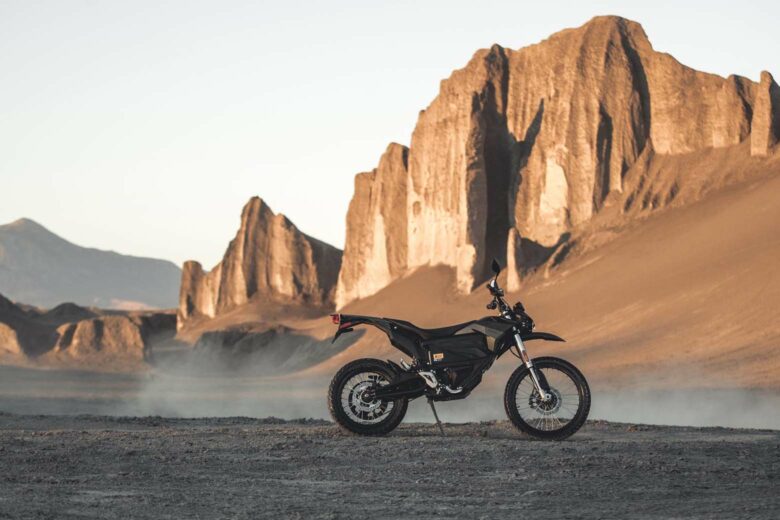 It takes time to perfect any craft. And with over a decade of EV motorcycle production under its belt, Zero is staying ahead of the pack in many ways.
The Zero FX is most at home on the trails, where it will let you focus on finding the right line while cruising through nature. But it's a jack of all trades. You can throw it around city streets with just as much enthusiasm as your off-road adventures.
The chassis is built from aircraft aluminum and has been shaved down over many years of production, providing one of the best power-to-weight ratios on the market. Simply put, the Zero FX electric sports bike will blow your mind regardless of the conditions under the tires.
5. Onyx RCR Electric Motorbike: Best electric street bike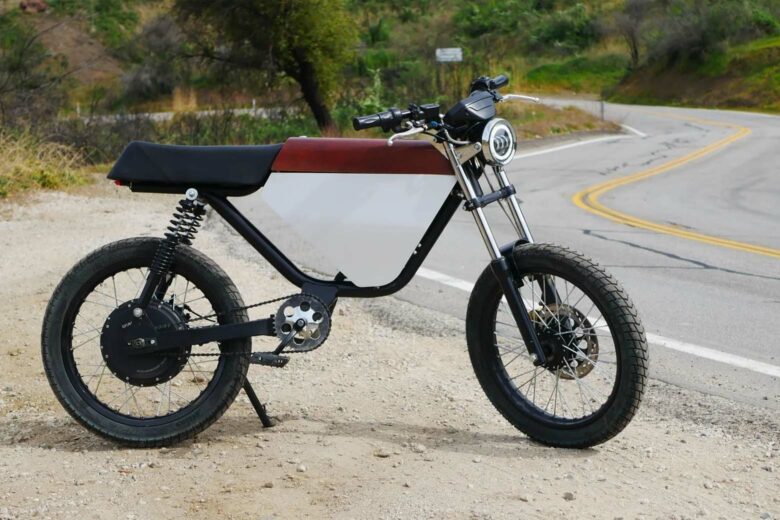 It's a bird… it's a plane. No, it's the Onyx RCR electric street bike. Fitting precisely into no category, this sleek offering straddles the line between an e-bike and an electric motorcycle.
One thing's for certain. The Onyx RCR brings back nostalgia with its cafe-racer looks and woodgrain decals. It's available in two different models, one designed for street use and one for trail riding. You can also customize battery packs, suspension heights, and paint colors.
This E motorcycle is much more suitable for slower speeds, and the street-legal mode only goes up to 20 mph (32 km/h). But as an affordable electric street bike, this can win over your heart with one quick ride.
6. Vespa Elettrica: Best electric scooter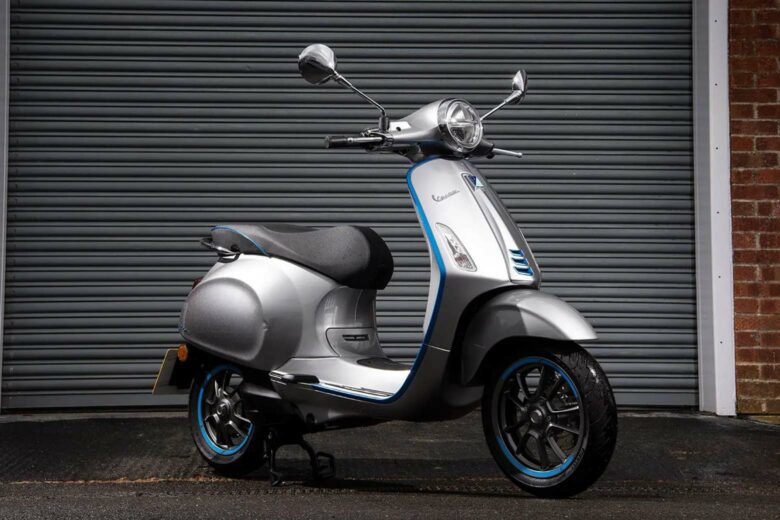 Kleenex, Google, Band-Aid. Few brands are so iconic that their trademarked product name takes over the generic term. When it comes to scooters, Vespa is the name of the game and has been since the 1940s.
Today's Vespas aren't like that of the past. While the exterior design might have you think otherwise, the Vespa Elettrica uses a fully electric drivetrain to make getting a town an absolute joy.
The power is on the lower end of the scale, but you won't notice thanks to the respectable 148 lb-ft of instant torque. The inboard display seamlessly connects to your phone. And you have your choice of six stylish colors to make this electric motorcycle scooter your own.
If you don't care about the Vespa brand name, check out the Piaggio 1. This cheaper alternative is based on the same platform and has similar performance.
7. Lightning LS-218: Fastest electric motorbike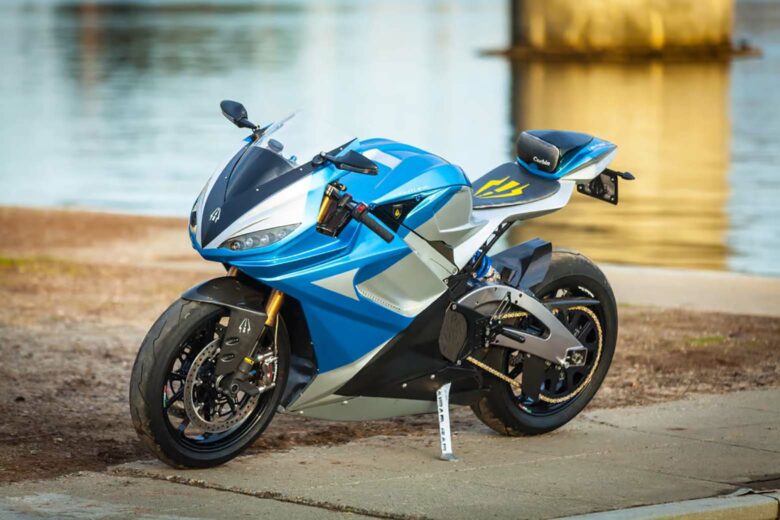 Some electric motorcycles are meant for city streets or off-road trails. But when it comes to the Lightning LS-218, there is one thing it seeks most of all. The wide-open road.
While the Voxan Wattman is technically the fastest motorcycle, it's not approved for street use. On the other hand, the Lightning LS-218 can charge down the road at a blistering 218 mph or more, all while silently slipping through the tarmac.
The cost of this powerful E motorcycle is magnitudes more than most bikes, but it has every right to charge the premium. Its incredible design brings out the best in sports bike styling, while the range, acceleration, and top speed are all at the top of the game.
8. Arc Vector: Most stylish electric motorcycle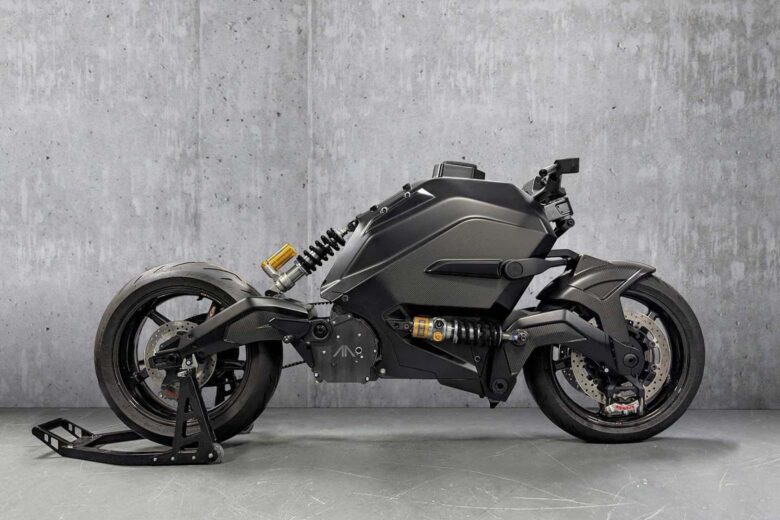 Not many companies have the luxury of using a no-holds-barred approach. ARC is one of the lucky few that does. The result is an impeccable work of art, making the Arc Vector our top choice for style.
But the beauty of this electric street bike is more than skin deep. It's infused into every component, from the carbon fiber swing arms to the modular battery monocoque platform. The Arc Vector is craftsmanship redefined.
Claiming the title of the world's most advanced motorcycle, the Vector incorporates a Human Machine Interface with an Arc Pilot System heads-up display helmet and the game-changing Origin Jacket with active feedback. It is like nothing else the world has seen.
9. Pursang E-Tracker: Best electric motorcycle for off-road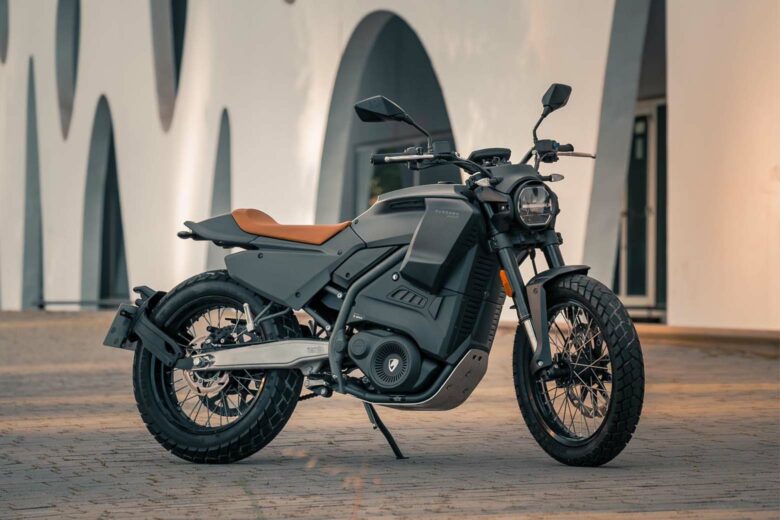 One incredible part of the electric motorbike revolution is the innovation coming from new companies. The Spanish-based Pursang is among the top in the segment, offering an excellent option for those who want to fit in anywhere they can drive on two wheels.
The Pursang E-Track fuses a chic look with a powerful Bosch motor and a driving position that's equally great for relaxed cruising and aggressive off-road sessions. The color TFT screen provides all the details you need and nothing you don't.
The E-Track is an electric sports bike for those who want it all. There is enough power to have fun, a solid range to get you where you need to go, and it's all dressed up in a package that'll attract attention everywhere you go.
10. Cake Osa Flex: Best E motorcycle for varied terrain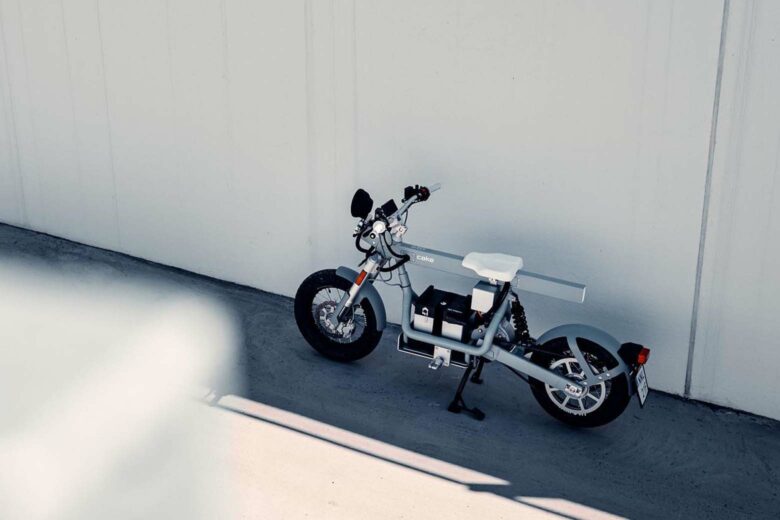 Being a jack of all trades isn't easy. It requires flexibility and adapting to individual demands. Some electric motorcycles are built for one purpose. Others can handle it all.
When versatility is your priority, turn to the Cake Osa Flex. This high-performance utility machine is geared up with over a thousand accessory combinations to handle any situation with ease. It's the Swiss Army knife of electric motorcycle scooters.
The battery pack has multiple power outlets, letting it double as a portable power station. It's a workbench on wheels mixed with a commuter bike that can be packed with gear. The Cake Osa Flex is fully street-legal and ready to be registered as a 50cc bike.
11. Damon Hypersport Premier: Best electric motorbike for range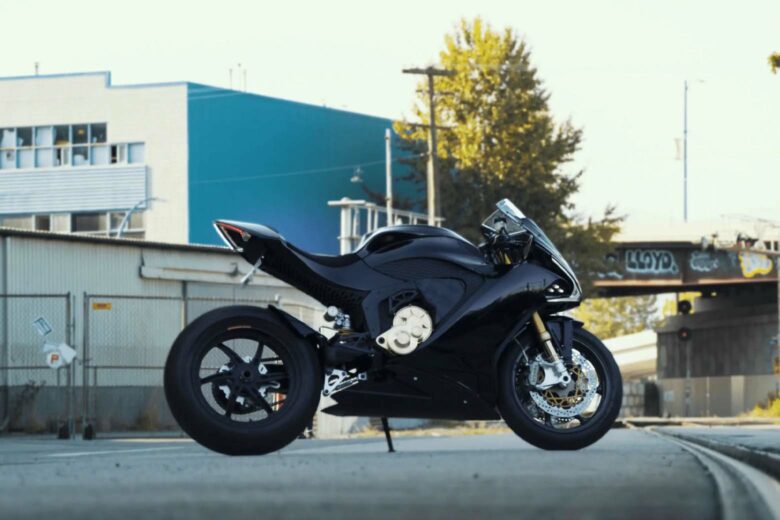 Hopping on two wheels isn't for the faint of heart. But for those road warriors who want the full experience, the Damon Hypersport is worth checking out.
As one of the best electric roadsters on two wheels, the Hypersport pushes out a whopping 200 horsepower and can get up to 60 mph in less than three seconds. But it also hits the mark when it comes to longevity, with an impressive 200-mile (322 km) range.
The Damon Hypersport is engineered to take you faster, safer, and farther. You can instantly transform the riding position on the fly to avoid fatigue or gear up for the curves. An incorporated CoPilot system uses artificial intelligence to keep tabs on everything around you and warn of any hazards.
It's the electric motorcycle for adults that has your back.
12. Livewire S2 Del Mar: Best electric street bike for tech lovers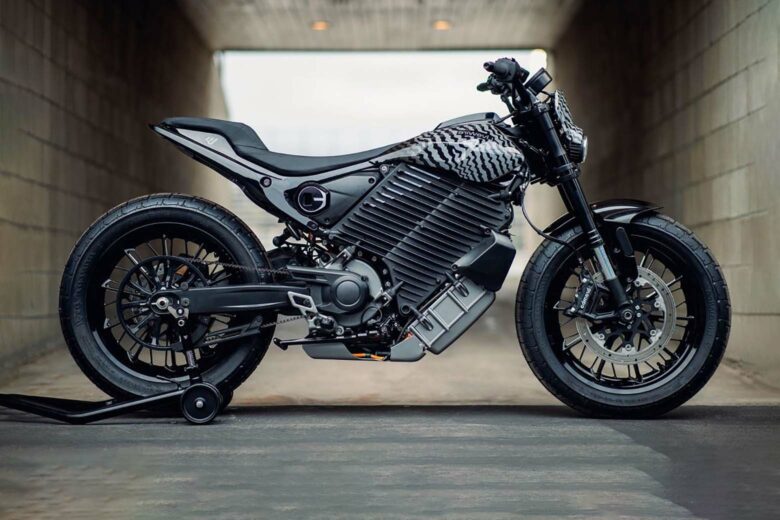 Harley Davidson's image doesn't blend well with the electric motorcycle revolution. But the brand's spinoff EV motorcycle group, Livewire, is doing all it can to show Harley riders that electric motorbikes are the way of the future. And the S2 Del Mar has grabbed the spotlight.
At first glance, it's mostly what you'd expect from a modern Harley bike. It's a robust motorcycle that has only a few cues indicating the electric platform, most notable are the heat transfer fins flanking the bike.
But this isn't Livewire's first take. It's a more nimble, lighter, and less expensive version of the Livewire ONE, yet it still has all the power and fun you could want.
The exclusive Del Mar Launch Edition S2 features an exclusive paint scheme and wheel design, but the regular production models are sure to impress with looks just as much as the legendary Harley Davidson ride, even if it doesn't rumble as you'd expect.
13. Evoke 6061: Fastest charge electric motorbike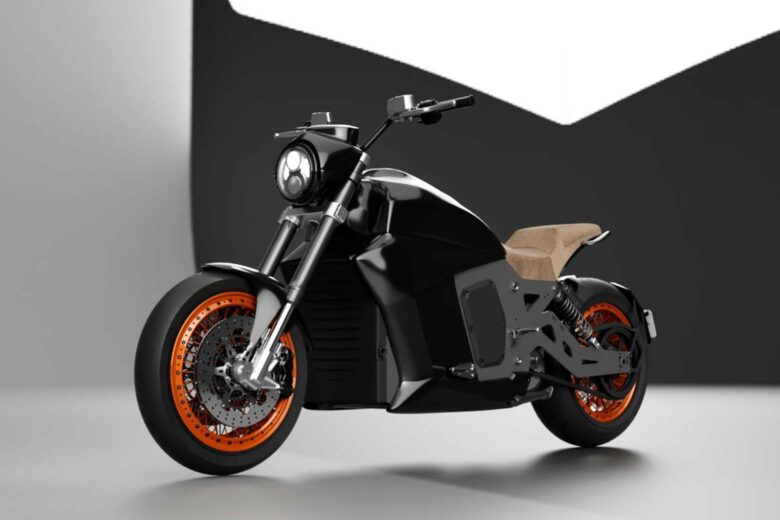 Battery electric vehicles have one serious disadvantage. When they run out of juice, it can be a long time before they're ready to hit the road again.
The Evoke 6061 turns that idea about-face. By using a 336-volt battery pack, it can recharge up to 80% in 15 minutes. Just enough time for you to shake off any road fatigue, refuel your body, and hop back on.
This hand-assembled new electric motorcycle pleases the eye with its minimalistic design that puts the aluminum twin-plate frame in the spotlight. But the real treat comes when you turn the throttle. The impressive 160-horsepower motor rockets up to 62 mph in just 2.6 seconds.
The Evoke 6061 is making waves in the electric motorcycle segment. And for good reason.
14. Super Soco TC: Most classic styling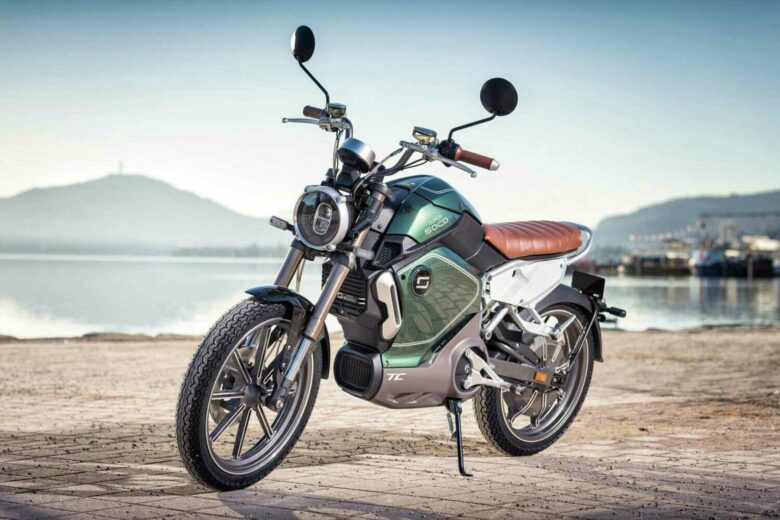 There's nothing better than getting on two wheels to hop around the city. Especially if those two wheels are packed with class and style.
The Super Soco TC might not be the most powerful electric motorcycle on the road, but its cafe-racer-inspired shape brings back fond memories as it glides down the road. The affordable price tag, removable battery packs, and comfortable riding position make it an excellent choice for short commutes or joy rides.
The graceful design elements do an incredible job of merging new-world technology with classic styling. It has a large display between the bars and an oversized LED headlight placed front and center. It's pure joy to ride and look at.
15. Sondors Metacycle: Best cheap electric motorcycle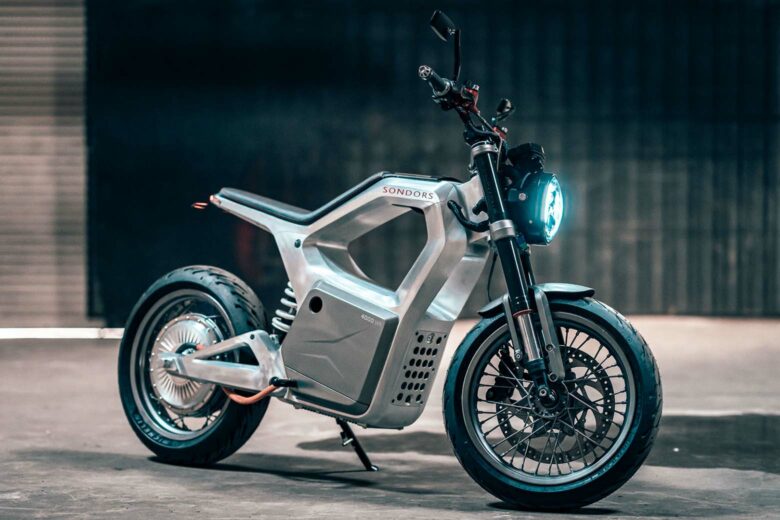 Take one look at the Sondors Metacycle and it's clear that it breaks new ground. The Metacycle isn't just a model name, it's the introduction of a new segment that's more powerful than most electric bicycles but not quite up to the full performance of a motorcycle.
It's one of the best cheap electric motorcycles around, with an impressive 80 mph top speed and up to 80 miles on a single charge. The battery pack is easily removable, so you can park on the street and bring it inside when it needs to charge up away from home.
The Sondors Metacycle is the guilt-free, hassle-free way to get around town. It's sure to put a smile on your face while letting you put your hard-earned cash to the best use possible.
Bonus: The upcoming electric motorcycles we're most excited about
What's that we see glinting on the horizon? Oh, just the hottest electric motorcycles hitting the market very soon:
Switch Scrambler – Make it yours: the Switch Scrambler is totally customizable, and whatever style choices you make, you can be sure it'll look slick. It's currently in the ABS testing phase and will be heading for full production later in the year.
DAB Concept-E – One for the tech-fiends, the DAB Concept-E offers incredibly high-end components for a seamless experience. The slightly smaller-than-average battery means this one's better for short-range city-riding rather than long journeys.
Husqvarna E-Pilen – This electric motorcycle for adults is still in its conceptual phase, but it'll be all the better for it. With a vroom-vroom aesthetic and plans for whippet-like speeds, the Husqvarna E-Pilen is certainly one to keep your eye on. Look out for full production within the next 2 years.
Ducati Electric Racer – Still a bit of an enigma, the new model is currently being tested. When it's finally released, the Ducati Electric Racer will be used for the MotoE series in 2023, taking the place of Energica as the official motorcycle supplier. Well, if it's good enough for the pros…
Fuell Fllow – This high-performance e-commuter is changing the landscape with a 37 kW (47 hp) motor, 150 mile range, and 30 minute charge time. Available for order today and deliveries expected in 2024, the Fuell Fllow is a future-forward machine that joins exhilaration and sustainability.
Stark VARG – A fully adjustable power curve, high-RPM carbon fiber sleeve motor, and up to 6 hours of trail riding make the Stark VARG one of the most exciting electric dirt bikes around, now available to reserve.
Kawasaki Ninja e-1 and Z e-1 – These two new electric motorcycles bear some resemblance to Kawasaki's 400cc models and are designed to have exceptional low-end power with an immediate throttle response.
Advantages and disadvantages of electric motorcycles
Electric motorcycles have many advantages. Ease of maintenance, instant torque, and whisper-quiet noise levels are some of the top benefits.
But there are some disadvantages to electric motorbikes too. The main issues to consider are the limited range, charging time and infrastructure, and potential battery replacement needs.
The electric motorcycle that's best for you
More powerful than an electric bicycle, lower profile than an electric car: If you're looking for a sustainable vehicle that's a good all-around compromise between the two, you can't go wrong with an electric motorcycle. In particular, they're usually more cost-effective than an electric car – and they generally feature shorter recharge times, which is a definite plus.
If you're looking to purchase an electric motorbike, there are a couple of features you should pay close attention to. These include:
Range. As an EV, an electric motorbike does have a specific maximum distance that it can travel before you're going to need to find a way to recharge. If you are using your electric motorcycle mainly for commuting, you may be able to select a bike with a lower range and prioritize other features. If you're planning on adventuring further away from home, it might be a good idea to select one with a larger range – such as the Damon Hypersport Premier.
Comfort. Motorcycles aren't known for being the most comfortable of vehicles, but if you're planning on riding it a lot, a little comfort will go a long way. Check to see what the seat is made of, whether the pedals are adjustable, and if the shocks of your future bike promise a bump-free ride.
Safety. Motorcycles have gotten poor press in the past for their lack of safety features. The modern EV motorbike market is compensating for this with new high-tech safety features each year, such as 360-degree cameras and smart rider assistance. If you're at all worried about your safety while you're zipping around on your motorbike, it's a good idea to invest in a high-tech motorcycle that has these options.
Methodology: How we select, test, and rank the best options on the market
To find the best electric motorcycles on today's market, we ranked the features we deemed most important – such as safety and range, as well as power, style, and comfort – and looked at all of the motorcycles that have come out recently (and will come out over the course of this year). The master list we came up with featured several sophisticated, powerful motorbikes!
We ranked each of these motorcycles, combing through reviews and testimonials until we had a ranking that we were ready to share. Finally, we picked one element from each bike to emphasize to award each a title as winner of a specific category.
Frequently asked questions about the best electric motorcycles