There has never been a better time to start an online business and make money from home or anywhere with an internet connection. Digital technology is increasingly accessible and affordable. This means you don't have to be a tech-whizz to set up a successful online business. In fact, you'll see in this guide how to make money online with practical ideas and inspirations that you could start right away.
Earning money online is relatively straightforward, if you have the right approach. The best ideas can also be very lucrative, when done right.
One reason for online businesses's high profit potential is because digital businesses aren't limited to a certain geographical location. In theory, anyone in the world is a prospective customer or client. This means almost limitless scalability for your company.
22%

Of global retail sales will take place online by 2023
Low overheads and high margins usually go hand-in-hand to make Internet businesses powerful money-makers. In many cases, even the start-up costs are lower than those of brick-and-mortar businesses. For some online business ideas, all you need to get started is a domain name and hosting service.
Not only is an online business an increasingly viable and effective way to make money from home, but it also brings plenty of perks. You have increased independence and control over your workload and schedule. And you can work from virtually anywhere in the world as long as you have a decent internet connection.
Furthermore, once set up, many of the ways to make money from home can become passive sources of income, affording you more free time. Not to mention that on a personal level, starting a business requires you to learn new skills and challenge yourself—which can be immensely fulfilling.
Here's a comprehensive guide on how to make money online with 7 of the best online business ideas so you can start generating income from home today.
Ready to begin your online career? Here are the seven ways you can earn an income from the Internet:
We'll start by exploring each idea in detail by looking at their pros and cons, the cost to launch the different business models, and who each model best suited for. We'll then share with you the best websites to earn money online before answering the most frequently asked questions from our readers about making money online.
Pro tip: setting up the right workspace to be productive at home is essential too. Check our guide on home office essentials to reach peak productivity to create your perfect workspace.
This guide is part of a series on online business and digital transformation.
Our objective is to help business owners transform their brick and mortar business to sell online with a roadmap to launch, the right questions to ask, and case studies to find inspiring success stories.
We also want to help anyone start an online business today by explaining how you can make money online, sharing ideas and inspiration, and talking you through a step by step guide to launch your online business.
1. Sell products online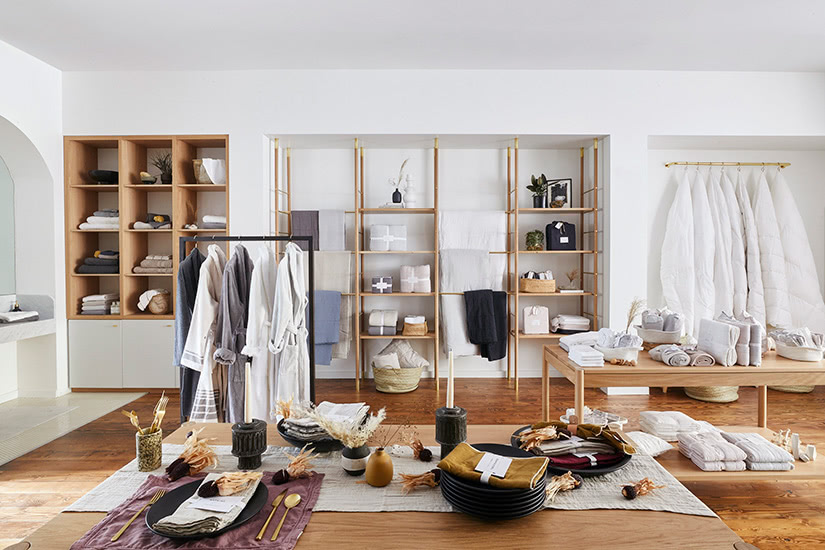 When it comes to selling products online, there are two different avenues you can go down: drop shipping or direct-to-consumer. The difference lies in whether or not you are in charge of the stock. Will you maintain your own inventory or would you rather use a third-party to ship products on your behalf?
Both routes offer different online business opportunities.
Drop shipping
With drop shipping, you sell other people's products and keep a revenue share for each sale. You don't keep an inventory of products but rather purchase the product from a third-party manufacturer or wholesaler after a customer makes a purchase.
By buying products at a lower price than you sell them for, you can generate a profit. Getting these price points right is essential, however, as drop shipping often has low margins.
Another major advantage to drop shipping is the minimal upfront cost. There's none of the risk associated with buying stock that might not sell. Similarly, you don't have to deal with manufacturers or storage problems.
With drop shipping, your focus is primarily on marketing your store. Your profits will depend on how well you are able to advertise your products. Customer service will also be your responsibility.
Direct-to-consumer
The second e-commerce model is direct-to-consumer. This has more parallels with traditional brick-and-mortar stores. You are essentially buying goods and selling them online.
E-commerce has become a massive industry. Recent research estimates that ecommerce will make up more than 22 percent of all worldwide retail sales by 2023. That number will be even higher in developed economies in North America, Europe, and Asia.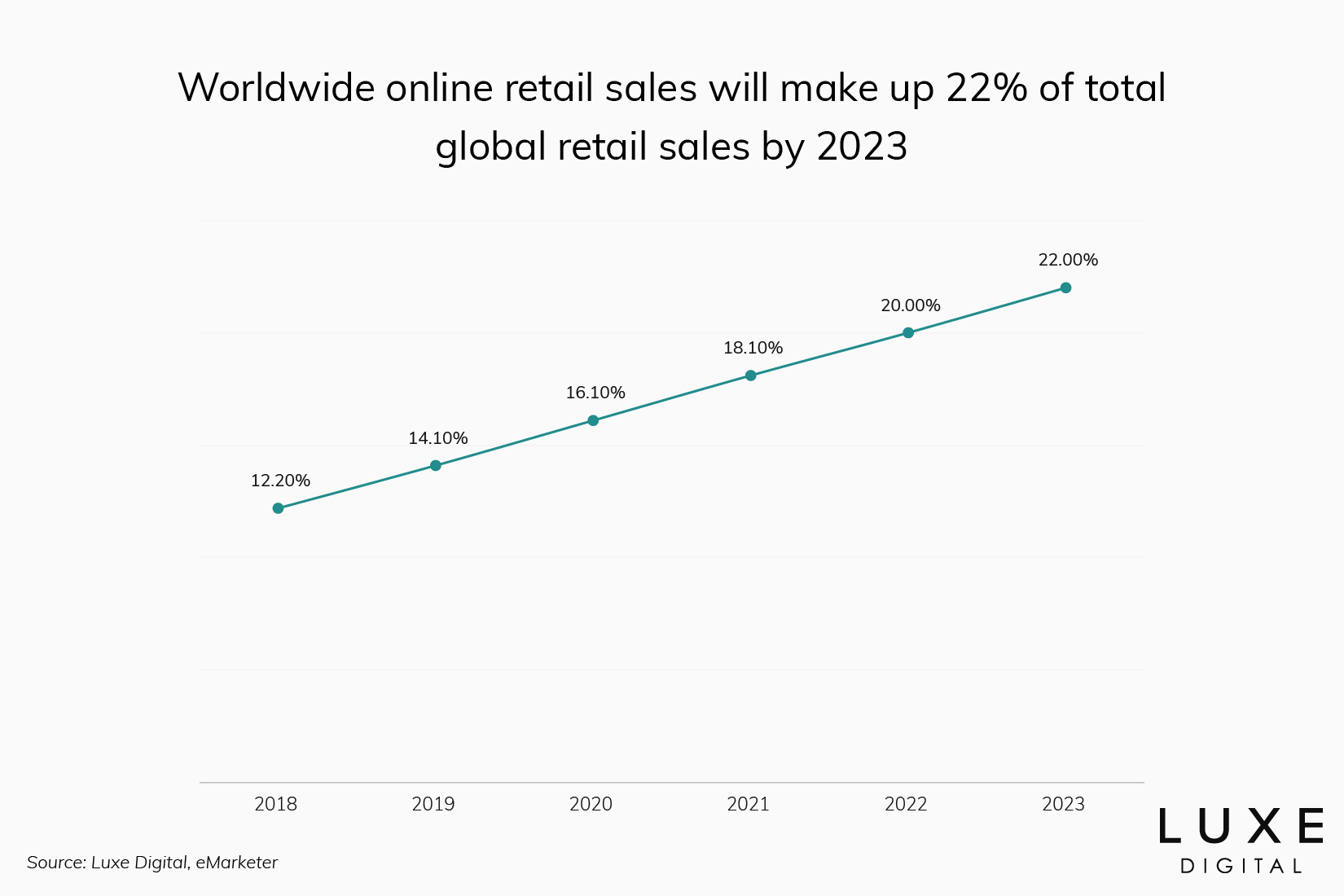 You'll need to choose your niche wisely, however. Consider what's trending. Currently, eco-friendly goods are in high demand. In fact, more than half of consumers would pay more for sustainable products that can be reused or recycled.
Pros of selling products online:
You reduce upfront costs by using sites like Etsy or eBay to sell rather than buying in a domain name. However, they will then take a cut of the selling price.
E-commerce platforms like Shopify allow you to create attractive stores with minimum investment.
You're selling to a potentially global customer base.
You have fewer overheads than a traditional store.
You can take advantage of digital marketing strategies, leveraging data to target customers with personalised communication.
Customers can make purchases 24/7—even when you're not working.
Cons of selling products online:
Competition is fierce. You'll need to find ways to stand out.
Initial costs can be high as you'll have to purchase inventory.
Choosing a profitable niche is hard. You want to sell something specific in order to differentiate yourself, but it also needs to have a substantial enough customer base.
The cheaper the product, the less margin you will have after shipping and payment processing fees. But more expensive products require greater initial outlay.
Success requires an understanding of markets and those industries on the upswing.
You may face security problems like credit card scams.
You'll have to handle customer service queries.
Difficulty: Intermediate
Money required to start: less than $10,000 (although it really depends on your chosen product)
Useful tools:
Shopify – build an online store using this user-friendly ecommerce shopping cart solution, making selling and shipping products simple.
2. Publish and monetize content online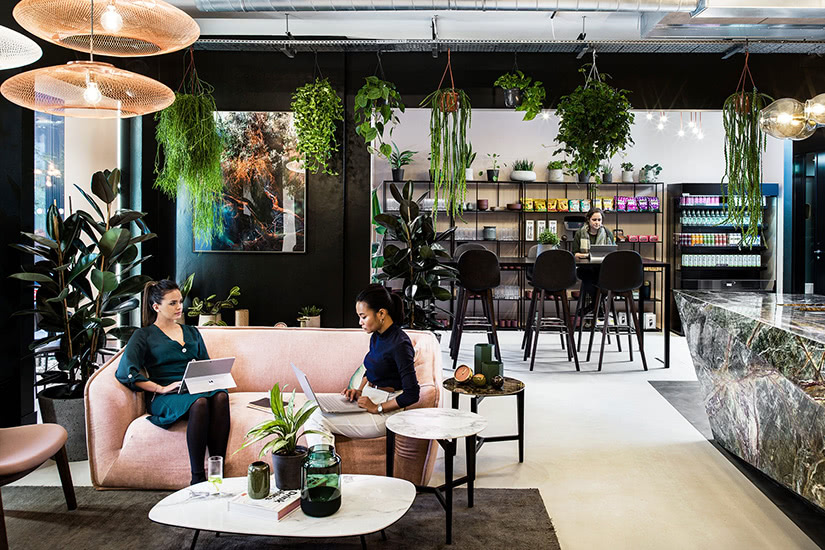 Online publishing revolves around creating and posting quality content on your website to build up an audience that you can then monetise through advertising. There are three main different monetisation avenues you can leverage to make money from your website.
Affiliate marketing
Companies are often looking for influential online publications to promote their products. Affiliate marketing involves promoting products on your site with links to purchase them. You earn commission every time a visitor from your website goes on to make a purchase from one of your affiliate partners.
To get started, you will first need a website or blog with quality content around your chosen niche. Then you will need to build an audience (that's the hard part). You will then need to sign up as an affiliate to sell a company's products and use your special referral link on your site.
Display advertising
Digital display advertising means publishing banner ads on your website or blog. Every time someone sees or clicks on the ads, you earn some money.
Ads are sold on a cost-per-1,000 impressions or cost-per-click basis. The revenue increases as more people visit your site. Ads can be sold direct or through ad networks, such as AdThrive, Mediavine, or Google AdSense. Advertisers work with the network to create campaigns and bid to place ads on your website.
Sponsored content
Sponsored content is the third way to earn money online from your content. It involves posts that are either written by you or brands. Advertisers will pay you to publish their stories on your site.
Advertisers will want to work with you if you have a significant amount of readers and can help position their brand in a relevant context. You'll need to be very transparent with your readers, however, as this form of advertising can be more complicated to distinguish from your own content.
Pros of online publishing:
Online publishing has the potential to be highly lucrative if you can secure enough traffic.
Once set up, ads will generate money, allowing you to enjoy a passive income.
Start up costs are low. All you need is a website or blog.
Your revenue stream is location independent; you can work from wherever you want.
You don't need to worry about shipping products or maintaining an inventory.
You don't need to handle customer service queries; these get passed straight to the brand.
There is lots of opportunity for growth. If your site has a large following, you could gain a reputation as an expert in a certain field and could move into consulting.
Cons of online publishing:
Initially, you will earn very little. Growing a steady stream of traffic takes time. And unfortunately, no traffic means no earnings.
For online publishing to be effective, your blog or website has to publish new content consistently and this content needs to be high-quality and engaging. This can be time-consuming.
You'll need at least a basic knowledge of SEO, copywriting, email marketing, and social media.
It's highly competitive.
Difficulty: beginner
Money required to start: less than $1,000
Useful tools:
WordPress – help you to create websites and manage your content
Google Analytics – tracks and reports website traffic, allowing you to better understand your customers' behaviour
3. Work as a digital freelancer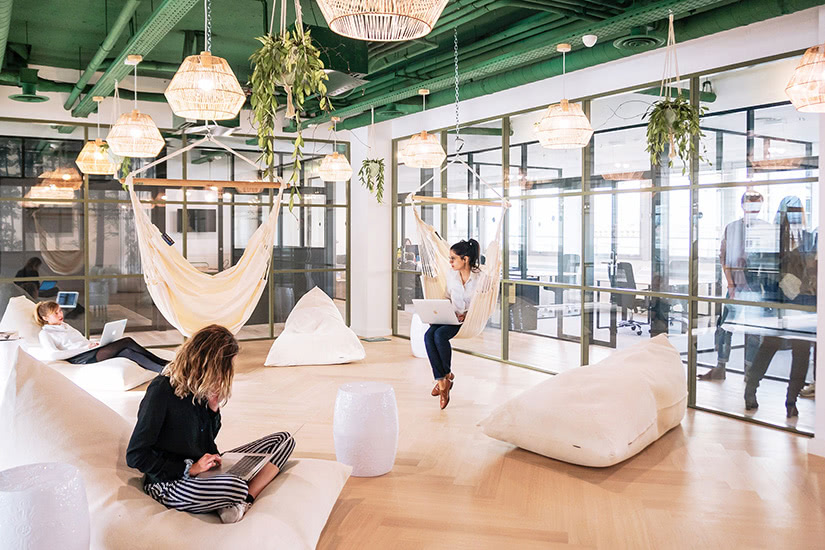 Freelancers are self-employed professionals, working for themselves. Examples include:
Copywriters: write text for magazines or marketing purposes.
Designers: devise and execute designs.
Virtual assistants: assist on various projects and tasks virtually via online tools.
The nature of freelancing will depend on the particular online business you choose to start but the advantages and risks are mostly the same.
Pros of freelancing:
You can enjoy greater freedom and flexibility, being able to work wherever you want and determine your clients and workload yourself.
If you crave variety, you can choose to work for a range of clients on various different projects.
There are very low overheads. Most freelancers just need a computer and somewhere to work.
Cons of freelancing:
There is an element of insecurity. You may not be able to predict how much you'll earn month to month.
Pay can be poor, especially to begin with, when you'll need to take lower-paid jobs to gain experience.
You might have to deal with unreliable clients and late payments.
You'll have the responsibility of finding work and chasing clients.
You'll need to deal with taxes and any other administrative tasks.
Difficulty level: beginner
Money required to start: less than $1,000
Useful tools:
Fiverr – offers your freelance services online as a 'gig' that buyers then pay for.
Paypal – online payment system that permits international money transfers between clients and freelancers.
4. Rent your assets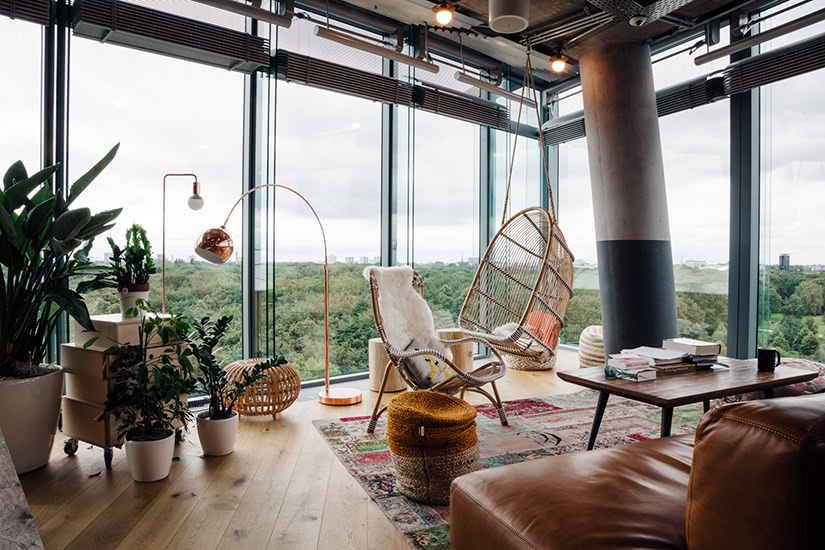 We've entered the age of the sharing economy. Peer-to-peer renting has spread into countless niches, from apartments to camera equipment. This boom has been facilitated by developments in digital technology and fuelled by eco-conscious consumers eager for alternatives to traditional consumerism.
Renting out your assets is one of the easiest ways to make money from home fast and a great way to make money online. One of the best-known examples is AirBnB, which created an explosion in the short-term rental market.
Renting out luxury clothing and accessories is another option—one that has made headlines in recent years. Luxury rental platforms seek to provide runway looks to trend-conscious customers by renting them out.
Pros of renting your assets:
The sharing economy is booming. It's predicted to grow to $335 billion by 2025.
Renting promotes loyalty. People are more likely to return to rent other products from you or sign up to a subscription service.
Trends change continuously, especially in fashion, so demand is ongoing.
Each asset can generate revenue multiple times, soon eclipsing any initial investment you might have made.
It's a sustainable alternative to mass consumerism.
Cons of renting your assets:
If you decide to start a clothing rental service, you'll need to have an understanding of changing trends and what's likely to be hot next season to make the best investments.
You'll need to advertise yourself. Your profits will depend largely on your marketing abilities.
You take a risk in renting out your belongings as they could get damaged or stolen—although third-party platforms often provide insurance to cover this.
Your customers may be limited to people in your city or neighbourhood to keep shipping costs low.
Difficulty level: beginner
Money required to start: less than $1,000 (free if you rent out things you already have)
Useful tools:
Loanables – rent out almost anything, including furniture and baby gear
Rentah – rent out goods and services, from baking appliances to baking classes
Turo – rent out your car when you're not using it.
5. Self-publish your book online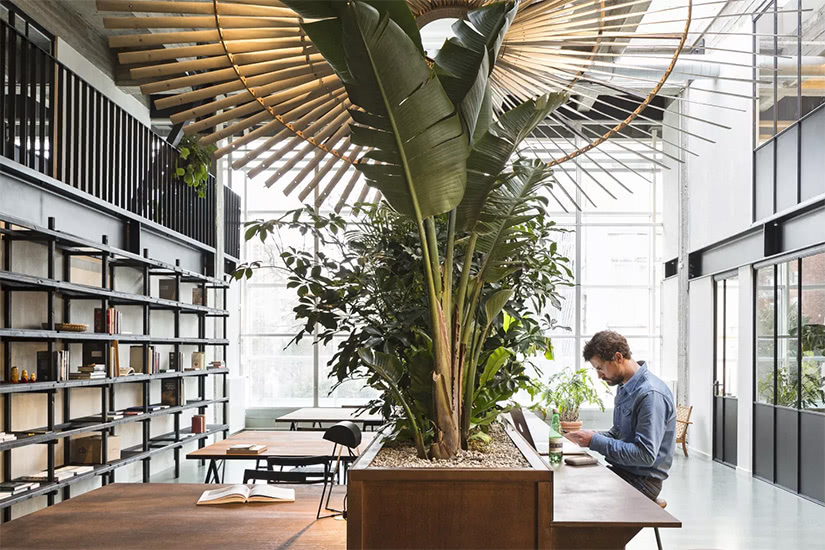 Today, anyone can write and publish an ebook thanks to Amazon, the number one resource for self-publishers. The service has massively levelled the publishing playing field as you no longer have to find your way through the notorious gatekeepers of more establishment publishing houses.
By publishing your book with Amazon, not only will you have access to the customer base of the world's largest online store, but once it's up and running, you will start earning a passive income.
Pros of self-publishing:
You'll gain credentials as a published author and expert in your field, which may lead to consulting gigs.
It's easy to upload your book using the tools provided.
It's cheap. There are no publisher fees or printing costs.
You can start earning as soon as you've uploaded. Amazon gives you 70% of the sale price.
You'll gain access to Amazon's vast consumer base.
They handle customer service so you don't have to.
Cons of self-publishing:
Writing a book takes time and energy. The amount of work may not feel equal to the book's price-tag, which is often less than $5.
Many media outlets won't feature your book on bestseller lists because they don't count Amazon reported sales.
You'll be in charge of marketing your book and it's a competitive market.
Difficulty: advanced
Money required to start: under $1,000
Useful tools:
Grammarly – free app for ensuring your content is mistake-free and easy to read
Publisher Rocket – helps you choose keywords to optimise your book on Amazon
6. Teach an online class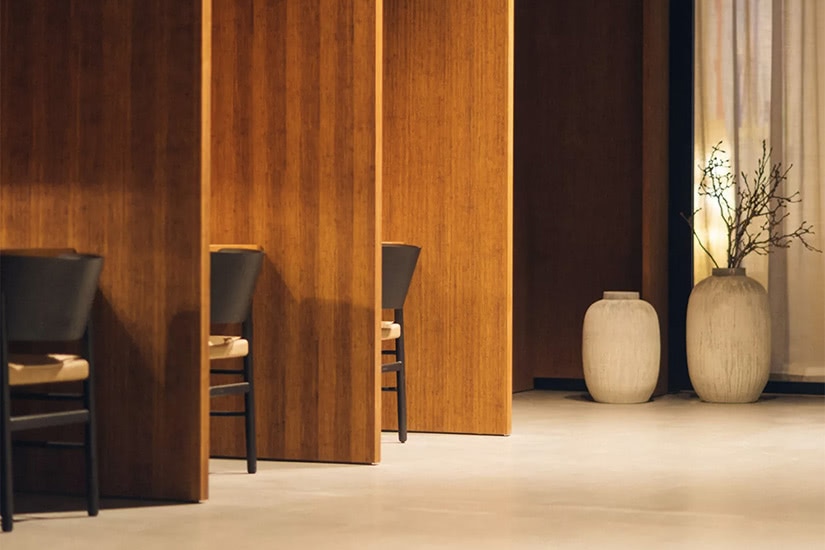 If you're passionate or knowledgable about any subject, you could sell your expertise in the form of an online class or course. You could teach almost anything, from yoga to French.
First, you need to choose your audience. Blogs are a great way to build a community of loyal readers who are likely to want to spend money learning more. Or you could begin by creating free YouTube videos on your phone, and monetising them through ad revenue. You could then charge students for certification.
You can also create online courses on sites like Udemy where you'll have access to their large pool of users. Udemy will also do the marketing for you.
Another option is becoming an online tutor or teacher. For some of these you'll need qualifications like a TEFL, which can cost money. But the income might be more consistent in the long-term.
Pros of teaching online:
People will always want to learn. This means ongoing demand.
Any topic has an audience. But some are bigger than others.
There are resources out there that make it easy to create an online course.
Once you've created the course, it becomes a passive source of income.
Your audience is potentially global.
You have control over your rates.
Successful online teachers charge several hundred dollars per hour.
Cons of teaching online:
You'll need to find an audience, which can be time-consuming.
You need to compete with those offering lessons for free on sites like YouTube. People will expect more if you're charging them.
You'll have to market yourself and learn about SEO and analytics.
Producing content requires some technical skills and you may have to invest in equipment.
Difficulty: Intermediate
Money required to start: less than $1,000 (although could be more if you invest in expensive camera recording equipment)
Useful tools:
LinkedIn Learning – teach business, technology, and creative skills.
Udemy – online learning and teaching marketplace with courses in everything from programming to Reiki.
Coursera – online learning platform with MOOCs (Massive Open Online Courses) taught by instructors from top universities.
7. Consult with clients online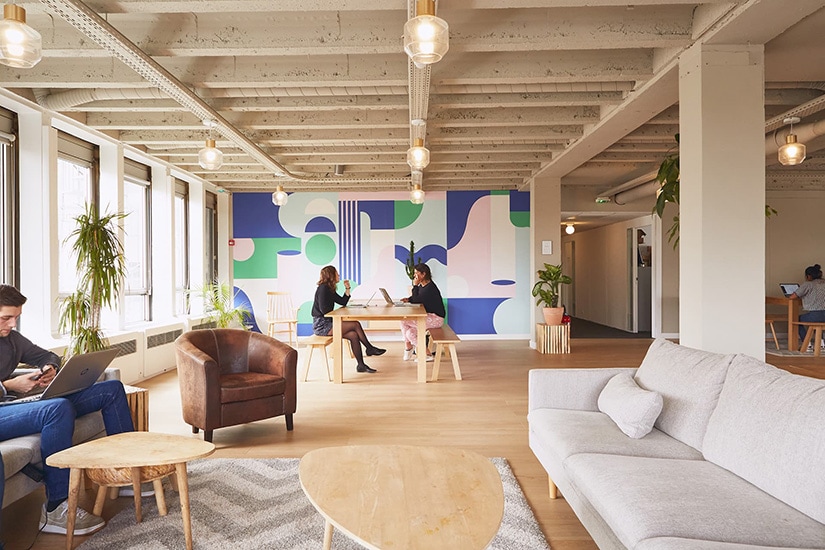 Consulting involves providing expert advice to clients in a professional setting. It can take many forms, from advertising to accountancy. You could even be a spirituality consultant, providing life advice. Your job is to provide a fresh set of eyes on a problem, using your knowledge to provide client's with constructive criticism and feedback.
With a total value of around $250 billion, the consulting sector is one of the largest global markets within the professional services industry. Online consultancies are some of the most successful online businesses.
Not only is it a potentially lucrative source of income but starting your own online consultancy also gives you freedom. You become your own boss. Your job is simply to teach others what you know. You don't even need to offer your services in person now that Skype coaching is growing in popularity.
Contributing to platforms like LinkedIn or posting regularly on a blog will help you grow your audience and appear more trustworthy.
Pros of online consulting:
There are minimum startup costs and overheads.
You're selling something you already have, repurposing pre-existing knowledge as a service.
You can work wherever you want, offering services remotely using digital collaboration and communication tools.
Cons of online consulting:
It's a highly competitive market.
You might need to prove your expertise with qualifications in order to get people to trust you.
You'll need to manage client feedback and reviews.
A strong understanding of marketing is a plus.
Difficulty: intermediate
Money required to start: less than $1,000
Useful tools:
Fiverr – offers your consulting services online for your clients then pay for.
Zoom – a video conferencing tool that can be used by up to 500 attendees.
The 5 best websites to make money online
Below is a list of the best websites to make money online. These platforms will help you earn an income by offering your skills and services to potential clients.
Shopify
Shopify is a platform that helps you to create and customise an online store and manage your business, including inventory, shipping, and payments.
Website: www.shopify.com
Fiverr
Fiverr is a marketplace for connecting buyers and sellers. Buyers are employers while sellers are those offering services, or 'gigs.' The platform takes 20% of each transaction.
Website: www.fiverr.com
99Designs
A creative platform connecting graphic designers and clients and enabling them to work together on logos, business cards, websites, and more.
Website: www.99designs.com
Upwork
A global freelance platform where freelancers can search for jobs and businesses can search for freelancers. The platform also has features such as direct messaging, work diaries, and payment protection.
Website: www.upwork.com
Etsy
An e-commerce website where sellers can advertise handmade, craft, and vintage products such as jewellery and toys.
Website: www.etsy.com
How to make money online: Frequently asked questions
How can I make real money online?
One way to start generating real money online is by setting up an e-commerce store via a platform like Shopify. By selling products online you eliminate many of the overheads of a traditional store.
How can I make money right now?
To earn money right now, start renting out your belongings. You can make money by renting out anything from camera equipment to garden tools. Or you could start your own online business to earn a proper income.
How can I make $1000 fast?
You can make $1000 fast by renting out your property. You could rent out your apartment via AirBnB, for example, where properties often go for over $200 a night. Alternatively, you could launch your own digital business and consistently earn money each month.
How can I make $100 a day online?
The best way to earn $100 a day online is to start your own website and make money with advertising or affiliate marketing. You'll need to build up an audience first, but by combining these two different monetization strategies you should rapidly be able to earn at least $100 per day.
How can I get money without a job?
One way you can earn money without having a job is by self-publishing an ebook. If you're a budding writer or want to share your knowledge with people, you can self-publish a book via Amazon's Kindle Direct where you'll earn up to 70% of royalties on each one sold.
What kind of online business is most profitable?
One of the most profitable online businesses you could start is an online consultancy. The average annual consulting salary today is around $75,000. That's 20% more than the average white-collar salary of $63,076.
How do I start an online business with no money?
Freelancing is a great option for those looking to start an online business with no money. Essentially all you need to start is a service you can sell, an email address, and an internet connection. However, investing in a website will increase your ability to reach clients.
How do I start an online business from home?
You can start an online business from home simply by purchasing a domain and choosing a hosting service for your website. After that, you can start finding clients and earning money for services as a freelance copywriter, designer, or virtual assistant, among other options.
What online businesses are in demand?
Teaching classes is one online business that is always in demand. People always want to learn. And so for those who enjoy sharing their skills, online teaching is highly viable and has the potential to be a successful online business. Platforms like Udemy and LinkedIn Learning are a great way to connect with potential students.