Born to redefine the "Made in India" stereotype, Behno is getting a handle on ethical luxury. But more than that, the sustainable handbag brand is going above and beyond to demonstrate what holistic manufacturing could look like. Harnessing a sense of family and community from New York showrooms to textile factories in India, the "Behno Standard" looks after its workers, advances women's rights, and promotes eco-consciousness. The result: empowered employees and exquisitely handcrafted leather handbags that evoke confidence through colorful minimalism—from one sister to another.
At a Glance
| | |
| --- | --- |
| Brand: Behno | |
| Founded: 2014 | Founder: Shivam Punjya |
| Origin: United States | Industry: Fashion |
| Collections: Handbags and accessories | Website: behno.com |
| Shipping: International | Headquarters: New York, United States |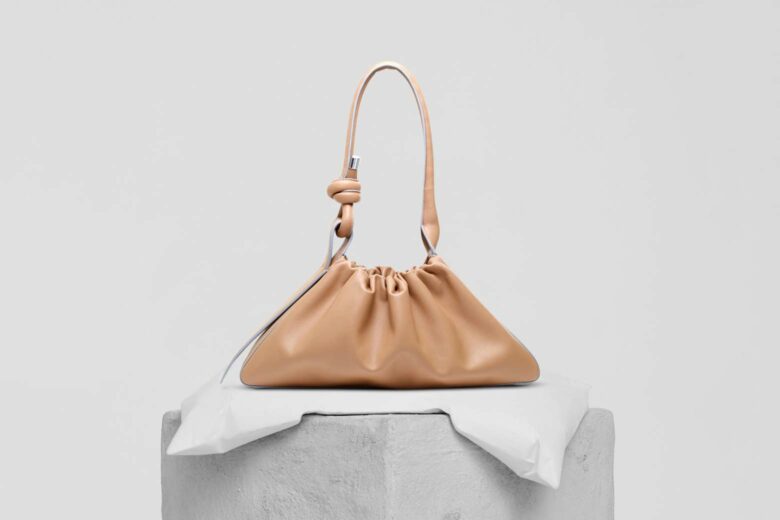 Behind the Brand
History of Behno
With a big heart for people, Behno founder, Shivam Punjya, began his career studying Medicine. He soon discovered this wasn't his path and changed to Economics and Global Poverty. And whilst this is far from studying Fashion, it was during this time that he became inspired by various entrepreneurial ways to address global issues.
During his Masters in Global Health, Punjya conducted much of his research in India. And because he was seeking to understand the taboo around folic acid supplements for pregnant women, he worked closely with the study participants—many of which worked in the textile industry. Over the course of his stay, Punjya immersed himself in the community. He got to know the factory workers on a personal level as he visited family homes. But he also began to understand them as businesswomen.
Punjya was back in North Carolina when the Rana Plaza textile factory collapsed due to engineering and administrative failures. And after working closely with so many of the women that were killed in the atrocity, he was both devastated and outraged at the unsafe working conditions. Resolved to do something about it, Punjya (alongside his large family) built a factory in India where they first implemented the "Benno Standard" to demonstrate what manufacturing could look like with a more holistic approach.
Determined to change the stigma around the "Made in India" cachet, Behno launched in 2015 as a luxury apparel collection but pivoted to bags and accessories in 2018. Today ethical luxury remains central to the brand. For Behno, it's not just about ticking "sustainability" boxes or just ensuring safe working conditions and fair pay. And as they continue to educate, empower and respect every employee and textile worker, a love for people remains the driving force behind Behno's exquisitely handcrafted handbags.
Interesting facts about Behno
"Behno" meaning "sisters" in Hindi, beautifully describes the very essence of the brand. Behno was born from the founder's desire to redefine what a textile factory and an NYC-based fashion company could look like. And because it was inspired by Punjya's own experience working with women in textiles during his thesis, the brand more specifically aims to empower women in business through education, respect, and sisterly selflessness. Manifesting the idea of community in every aspect of the business, women at the brand's partner factories are referred to as "behno." Whilst female colleagues are addressed by their first name followed by "behn" (sister.)
Behno originally launched as a ready-to-wear brand in 2015. But it was the modern minimalist handbags that really piqued the interest of buyers. Naturally, the social impact of the brand was directly linked to how well the financial side was doing. And so, the brand pivoted to only manufacturing cult-favorite Behno bags and accessories in 2018.
Collaborations are at the core of Behno's ethical philosophy. And whilst the brand collaborates with many nonprofit organizations to raise awareness and support various social causes, perhaps the most personal and significant is the collaboration with the National Down Syndrome Society (NDSS). The NDSS x Behno collection is very close to Punjya's heart as it is inspired by his younger sister Nirali who has Down Syndrome. The line of bags heroes red as the official color of the nonprofit and 20% of all sales are donated to the cause. Naturally, The Nini Bag is the jewel of the collection as it was specifically designed to pay homage to Nirali (nicknamed Nini) herself.
The Garment Worker project is another significant collaboration. And this time, Behno partnered with the nonprofit organization Muni Seva Ashram (MSA) to uncover the less visible side of fashion. Together with a team of creatives, they set out to reveal the less visible side of fashion through photography and film. Debuted at Sotheby's, New York, in 2016, the documentary demonstrated that garment workers are not a commodity. While an emotional series of intimate portraits further emphasized the multibillion-dollar fashion industry as being exploitative.
Considering all the good that Behno is doing for society, we're hardly surprised that they were invited to Buckingham Palace by the late Queen of England. The philanthropical label was specifically invited to present an ethical eveningwear look to Her Royal Highness Catherine Middleton. And as the only American brand to be invited to the Commonwealth Fashion Exchange, we think it's an honor well deserved.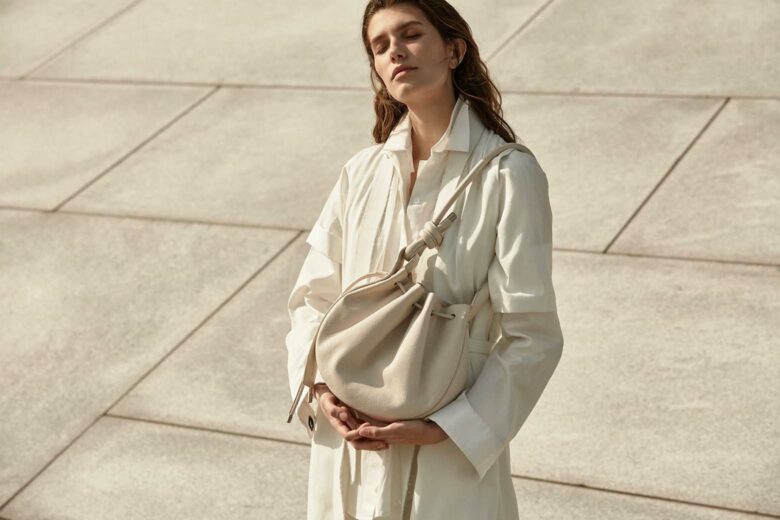 Product range
Behno bags run the gamut in styles, sizes, and colorways. Their bestsellers include the Ina and Tina bucket bags, Ana ruched bags, Elizabeth Baguettes, and Mary Box bags. While a range of resplendent crossbodies features sophisticated saddle bags, convenient convertibles, and delicate accordions in every hue. Larger shoulder bags present themselves as a quintessential everyday accessory. We adore mini bags in vibrant orange, fuschia pink, or scuba blue to add a pop of color to our evening attire. And a collection of chic clutches and purses are always a standout gift—for yourself and others.
Behno bags will always remain the brand's hallmark. But we're also just a (tee)ny bit delighted that they've extended their ethical collection to include the softest basic black and white tees for men and women.
Signature materials and craftsmanship
As the cornerstone of the business, "the Behno Standard" for manufacturing was the original driving force behind the entire Italian-sourced and Indian-made handbag brand. The Behno Standard is a holistic approach to manufacturing that challenges the presumptions around the "Made in India" label. It aims to redefine how garment workers and artisans are employed, viewed, and treated through six guiding principles—health, mobility, family planning, women's rights, working satisfaction, and eco-consciousness.
Honoring the artisanal craft of garment workers, all Behno bags are handcrafted with careful attention to detail. Whilst a scroll through Behno's inventory quickly reveals that color is one of their strongest suits. And bringing to life minimalist silhouettes, every piece expresses itself through distinctive details—much like the hands that make them.
For Behno, sustainability is about both people and the planet. They only use LWG-certified leather tanning factories that have minimal environmental impact. They work with a sustainable factory in India that reduces water waste with an innovative management system. And they are partnering with an environmental nonprofit, Canopy, to support and protect endangered forests. All of their tree-based fabrics are manufactured by one of the most sustainably reputable textile factories, Lenzing. And all Behno packaging derives from recycled post-consumer content. We think it's safe to say that they've completely raised the standards for ethical fashion.
Where is Behno made?
Designed in the Big Apple, Behno bags reflect a New York state of mind with a modern minimalist aesthetic. Only steps away from the iconic Times Square, the diversity amongst the city serves as a muse for the brand's simple-but-striking silhouettes. But what really sets the luxury label apart is its determination to reinvent what manufacturing in India looks like. They work very closely with nine reputable factories in India that strictly adhere to the "Behno Standard" to handcraft high-quality accessories that are also made ethically.
Brand values
| | |
| --- | --- |
| Vegan options | Yes |
| Carbon-neutral | No |
| Gives back | Yes |
Our favorite finds from Behno
Behno Ina Bag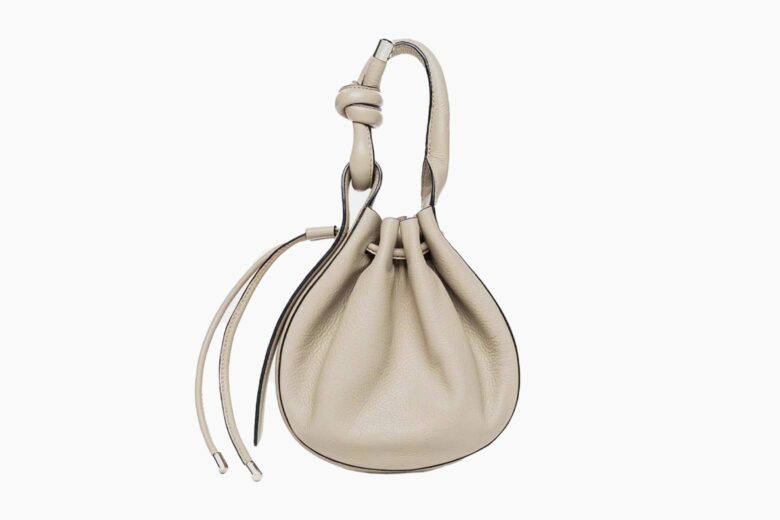 If you're up to date with social media trends, you'll likely already know and love the contemporary handcrafted leather shoulder handbag with the signature side drawstring and knot detail. But the brand's bestseller isn't just a pretty silhouette. It looks as good as it feels. Perfect for multitasking, it harmonizes utility with a stylish flair.
The Ina Bag comes in three convenient sizes. The black medium Ina is perfect for everyday errands. The Ina mini crossbody bag is a quintessential accessory for boujee brunches and sophisticated soirees. And after toting the larger size to the office, it easily earned its place amongst our favorite designer work bags for women. Caring, conscious and chic, our new all-day companion just took on a bag form.
Behno Tina Mini Baguette Bag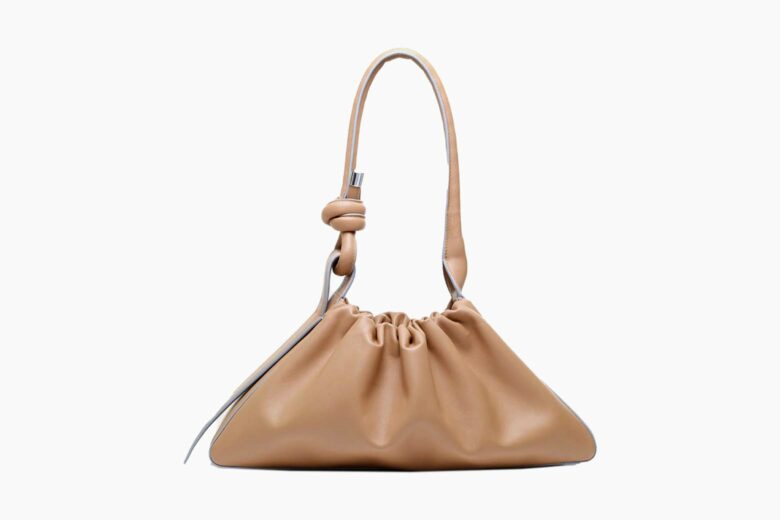 "Oh this isn't a bag. It's a baguette." Ok so the Behno Tina was born a while after Carrie Bradshaw's iconic television moment, but we could totally see this scintillating silhouette taking its place amongst the accessory queen's rotation. The metallic silver hue empowers us to make bold choices as our everyday silver armor. And we can't get enough of the ruched opening, chain accents, and signature knot detail.
Of course, this Behno bag adheres to the sustainable brand's timeless, high-quality standards, handcrafted from Italian pebble-grain leather. But for us, the ability to elevate any ensemble with an elegant edginess makes this mini bag completely irresistible.
Behno Devon Wallet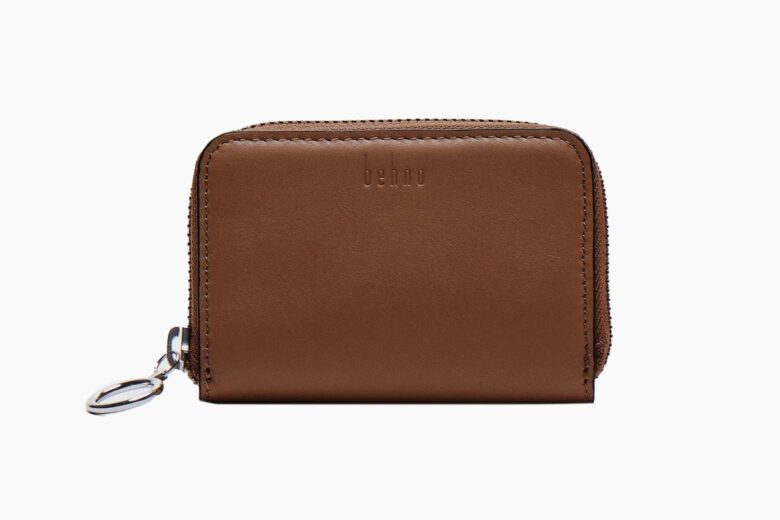 Our go-to gift—for ourselves and others—the Behno wallet is sentimental, stylish, and absolutely credit-worthy (pun intended.) As one of our best wallets for women, not only are you gifting an effortlessly chic and practical everyday essential. But you're also gifting the support of ethical manufacturing. Behno is redefining fashion from a more ethical and sustainable standpoint, pioneering a new standard for manufacturing. Plus, the Devon wallet ships in a Gift Ready Box, saving us the tedious task of making it look pretty.
To all our friends, sisters, nieces, and aunts: just pretend that you don't already know what you're getting for your birthday this year.
Where to buy Behno
Whilst Behno features on many reputable online stores such as Nordstrom, the official Behno site remains our best place to shop the brand's products.
Renowned for its unique and contemporary take on bright colors, the brand's official site reveals a myriad of showstopping hues, giving you an uncompromised portrayal of exactly what's on offer.
Behno price
Handcrafted from high-quality materials, Behno is undoubtedly a luxury brand. But it falls into the category of "affordable luxury," featuring lower price points than other affluent labels. The iconic Ina tote costs $495. The larger iteration is $645. Whilst smaller Behno bags, such as the Ina mini crossbody bag and Tina baguette, are priced at around $390. And even smaller accessories, such as the Devon wallet, are around $75.
Behno shipping
For domestic US orders, shipping is free on orders over $250. Otherwise, there is a flat shipping fee of $10. For international orders, shipping is free on orders over $350; otherwise, there is a flat shipping fee of $50. Domestic orders typically take 3-8 business days whilst international orders may take slightly longer depending on where you are shipping to. All orders, however, can be expedited at an extra cost.
Behno return policy
All purchases on the official Behno site are final sale and are not eligible for returns, exchanges, or store credit. But we know you'll be blown away by the quality and design of Behno bags and accessories, so that shouldn't be a problem. Plus, the site displays detailed and accurate images and descriptions of each product so that you know exactly what you're purchasing.
Behno social media profiles