Bacardi's influence is one that's only truly understood when talking in numbers and facts. For a start, each year, more than 7.2 billion cocktails somewhere on the planet feature Bacardi—that's 220 Bacardi cocktails enjoyed every second!
The brand is available in more than 170 countries, it has won 400 awards (more than any other rum brand) and its home, in Cataño, Puerto Rico, is the largest premium rum distillery in the world, producing more than 100,000 liters of rum every 24 hours.
And, just for fun, the perfect Bacardi Rum should be served with six ice cubes.
All of this combined means that Bacardi is invariably a brand that's influenced everyone from the most avid of rum lovers to those who wouldn't typically call themselves a rum fan.
From its initial 40% ABV white rum to its now extensive stronghold of bottles with varying strengths, colors, and flavors, Bacardi is one of the most popular rum brands in the world and regularly takes the crown for the best-selling rum brand.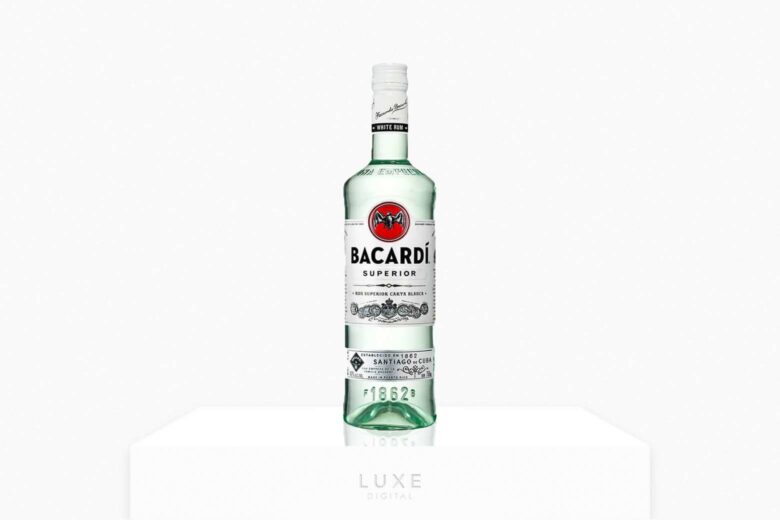 Bacardi price and bottle sizes
| Bottle | Size | Price (USD) |
| --- | --- | --- |
| BACARDÍ Black | 750ml | $21 |
| BACARDÍ Select | 750ml | $21 |
| BACARDÍ Spiced | 750ml | $21 |
| BACARDÍ Gold | 750ml | $21 |
| BACARDÍ Superior | 750ml | $21 |
| BACARDÍ Añejo | 750ml | $20 |
| BACARDÍ Añejo Cuatro | 750ml | $27 |
| Bacardi Rum Solera | 750ml | $25 |
| BACARDÍ Reserva Ocho | 750ml | $33 |
| BACARDÍ 151 | 1L | $59 |
| BACARDÍ Gran Reserva Diez | 750ml | $52 |
| BACARDÍ Gran Reserva Limitada | 750ml | $102 |
The first Bacardi distillery in Cuba was purchased for less than $200
This was back in 1862 after wars, natural disasters, cholera and exile almost prevented Spanish wine merchant, Facundo Bacardí Massó, from launching the brand. But those 3,500 pesos turned out to be an excellent investment, to the extent that, after the brand grew, Puerto Rico's governor christened the new Bacardi distillery in Cataño as the "Cathedral of Rum."
It was a gamble, because before Facundo "tamed" the spirit with a unique yeast strain, rum was considered a dirty drink. 10 years of tried and tested techniques and Facundo perfected his charcoal-rum filtration system, which is still used in the brand's production process to this day.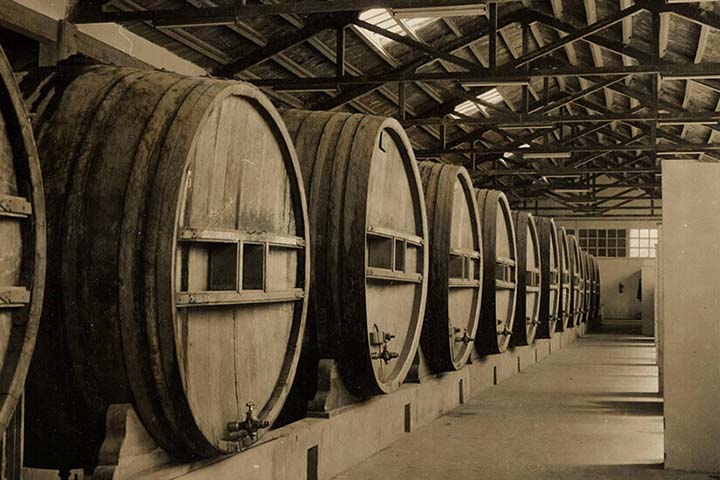 Despite these setbacks, Bacardi held its own when it came to keeping itself at the top of its game
And, throughout history, it's retained its position as a household favorite, partially thanks to the legal system, North American advertising campaigns, and popular cocktails. Back in 1936, the brand won a lawsuit in New York City that prohibited any Bacardi cocktail to be made with another rum. During the Prohibition period, an airline advertisement asked Americans to "Fly to Cuba and Bathe in Bacardi rum." And, if you've ever enjoyed a Cuba Libre or a Daiquiri cocktail, you know that they were both originally created using Bacardi rum, too. 
But its worldwide status was officially recognized in 1979, after it sold 16 million 9-liter cases, making it the world's number one selling premium spirit brand at the time. Since then, it's launched a range of flavored rums, added household brands like Grey Goose, Bombay Sapphire, and Dewar's to its portfolio, and consistently raised the bar when it comes to taste, flavor, and aroma in the rum world.
Nowadays, it can add a huge number of medals and awards to its list of successes, including Gold medals from the International Quality Institute Monde Selection for Bacardi Superior, Bacardi Gold, Bacardi Black, and Bacardi Añejo Cuatro as well as the top honor of Grand Gold quality award for Bacardi Reserva Ocho and Bacardi Gran Reserva Diez.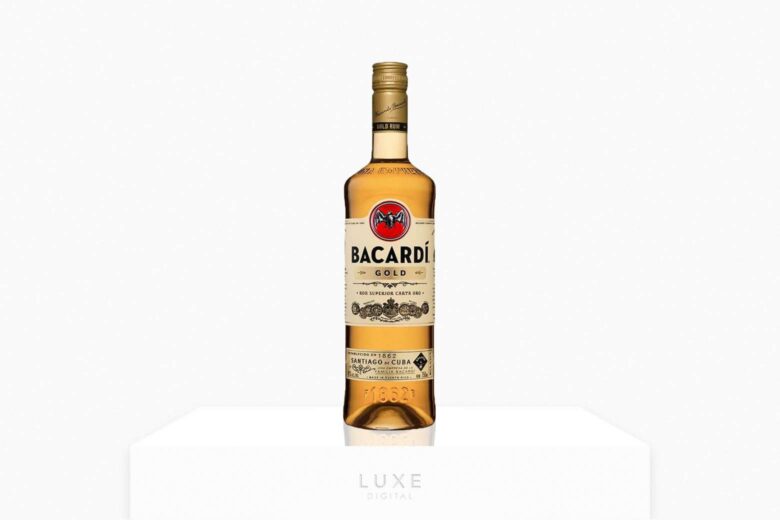 How to drink Bacardi
There are plenty of great ways to enjoy Bacardi. If you're someone who enjoys the intense notes from straight spirits, choose one of Bacardi's premium bottles like the BACARDÍ Gran Reserva Limitada to sip slowly and truly enjoy. Drink these from a rocks or old-fashioned glass to keep it traditional.
If you'd rather branch out or prefer your rum with additional flavors or characteristics, start simple with the BACARDÍ Superior White Rum or BACARDÍ Black Rum. These both go brilliantly with straightforward mixers. Try Coke, pineapple juice, coconut water, or ginger ale if you're looking for an easy addition to bring out the spirit's sweet notes.
When it comes to cocktails, it would be a wasted opportunity not to sample some of Bacardi's flavored rums. The brand's Limon rum was its first flavored bottle and is a popular choice, or sample the Coconut rum, Dragonberry rum, or Pineapple rum to add a burst of flavor to your taste buds. For best results, choose one flavored rum per cocktail so as not to overpower your senses.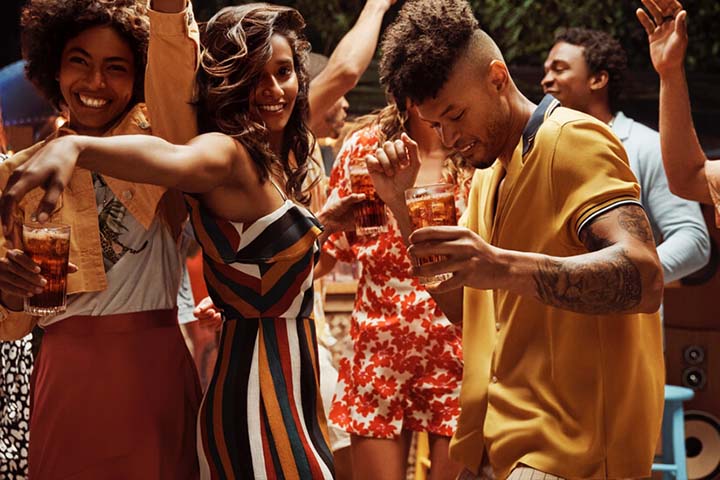 The best cocktails to make with Bacardi
Bacardi is undoubtedly one of the best brands to keep stocked on your bar cart for any cocktail-making opportunities. Its versatility across light, gold, dark, spiced and flavored rums means there's any number of possibilities no matter whether you're looking for a refreshing sipper or a more intense drink.
Classic Daiquiri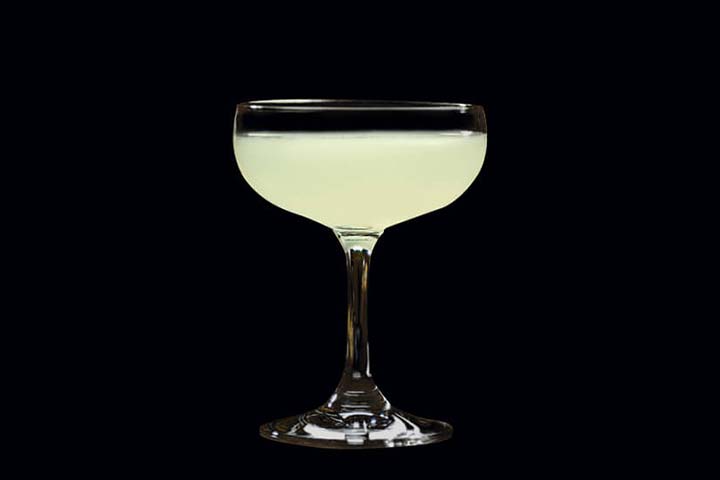 Ingredients:
60ml BACARDÍ Superior White Rum
30ml lime juice, freshly squeezed
25ml Demerara sugar syrup
Lime twist for garnishing
Cocktail recipes: The classic Daiquiri originated in Cuba and is one of the most famous and most delicious cocktails out there. It's also incredibly easy to concoct. Combine sweet and sour flavors by adding BACARDÍ Superior White Rum, lime juice and Demerara sugar syrup to a shaker with ice and shaking until well-chilled. Then, garnish with the lime twist and serve.
Mojito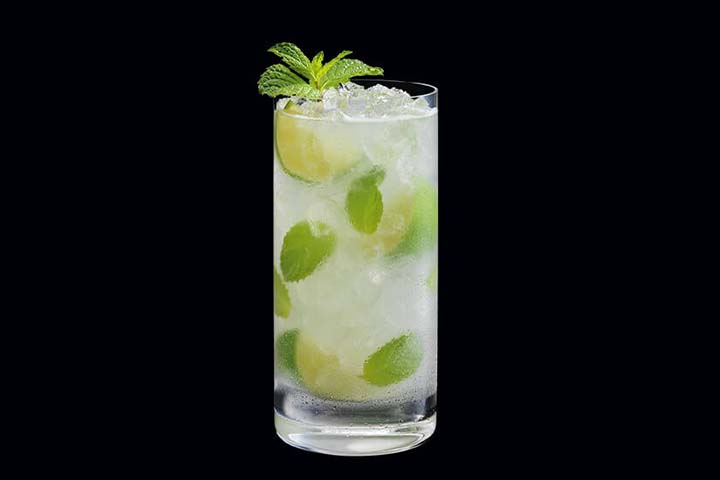 Ingredients:
60ml BACARDÍ Superior White Rum
Soda water, to taste
Juice of 1 lime
1 tsp granulated sugar
Small handful of mint leaves
Mint sprig for garnish
Cocktail recipes: A classic cocktail that always goes down a treat, a Mojito is refreshing and cooling with just the right amount of sweetness. Make one by muddling the lime juice, sugar and mint leaves in a small jug and crushing the mint as you go. Once muddled, pour into a tall glass and add a handful of ice. Next, pour over the BACARDÍ Superior White Rum, add soda water and stir before garnishing with mint and serving.
Mai Tai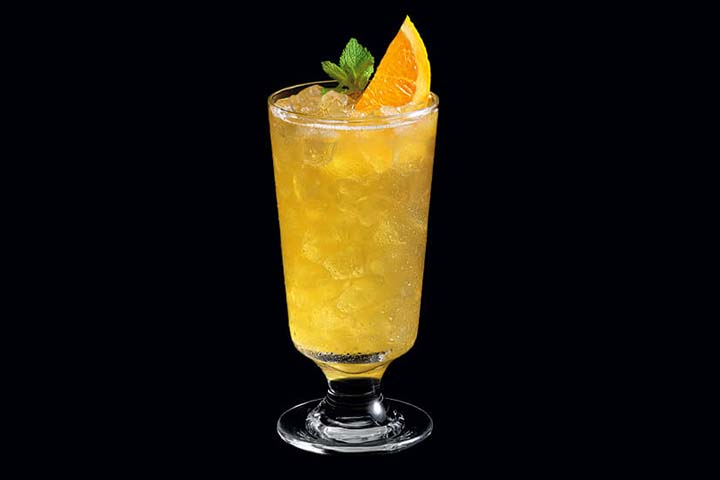 Ingredients:
30ml BACARDÍ Superior White Rum
30ml BACARDÍ Black Rum
30ml Triple Sec
5ml Grenadine
5ml orgeat or almond syrup
Juice of half a lime
Maraschino cherry for garnish
Cocktail recipes: A Mai Tai is an endlessly popular and easy to create cocktail. Make it by shaking all the ingredients together in a shaker with ice until chilled. Then, add a few ice cubes to a Highball glass and pour over the liquid. Garnish with the cherry before serving.
Frequently asked questions about Bacardi
What kind of alcohol is Bacardi?
Bacardi is a rum brand but the family-owned business also owns plenty more spirits across its portfolio. Some of its most famous brands include Grey Goose, Bombay Sapphire, Havana Club, DiSaronno Amaretto, and Eristoff.
Is Bacardi Limon rum or vodka?
BACARDÍ Limon is the brand's first flavored drink and is a popular, 35% ABV rum that's flavored with lemon, lime, and grapefruit.
Why is Bacardi so cheap?
Bacardi is able to keep its prices low due to its huge distillation and production methods. As one of the most popular brands in the world, it's able to mass-produce its bottles and sell them at low prices without sacrificing any quality. This makes Bacardi a great option for a delicious drink without a high price tag.
Where can I buy Bacardi?
Bacardi is enjoyed in more than 150 countries across the world, which makes it pretty easy to find it almost everywhere. You can buy Bacardi in bars, clubs and restaurants worldwide, or buy it online from any number of retailers. Our favorites include ReserveBar.