Summertime is here — and with it comes outdoor barbecues, sprawling sunny afternoons, later evenings outside — and, more often than not, blisteringly high temperatures. At first, they're a welcome respite from the cool grey weather. Before long, the search begins for relief from the heat.
Hot news: The best cooling fans currently on the market can do more than just deliver a much-yearned for breath of fresh air.
Unlike cheap-old fashioned box fans, modern cooling fans are sleek and silent yet powerful enough to cool down your home quickly (and in style). With purifying technology (just like the best air purifiers), various speed and height settings, eco-friendly energy-efficient modes, and newer bladeless fans that propel fresh air silently around your home, the best cooling fans of the season can transform your home into a healthier, more restful oasis amid the summer heat.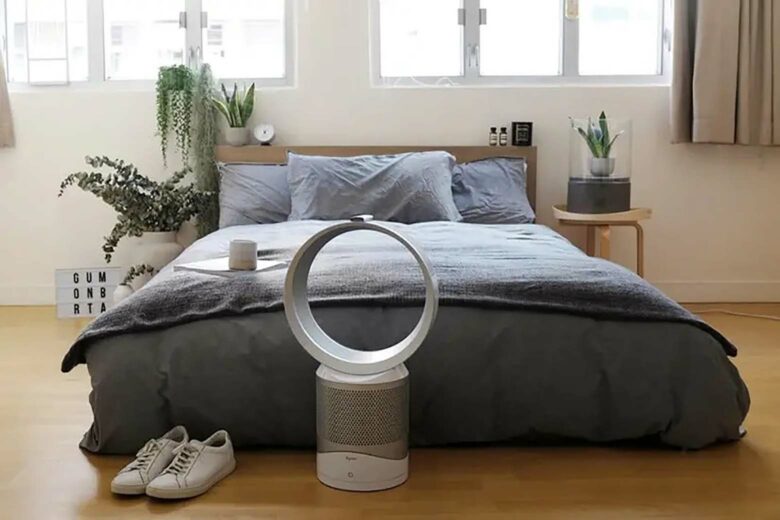 Whether you're looking for fans that cool like air conditioners or the best cooling fans for an apartment or a small room, you're likely searching for one thing: relief and comfortable relaxation.
So whether you are still living that WFH lifestyle and want a compact fan that seats neatly on your home office desk or are suffering from allergies and need a multitasking cooling fan that doubles up as an air purifier, our ranking of the best fans for summer and our helpful pointers below the list will make your cooling fan selection, well, a breeze.
The best fans to beat the heat
Lasko Ultra Air Performance: Best overall cooling fan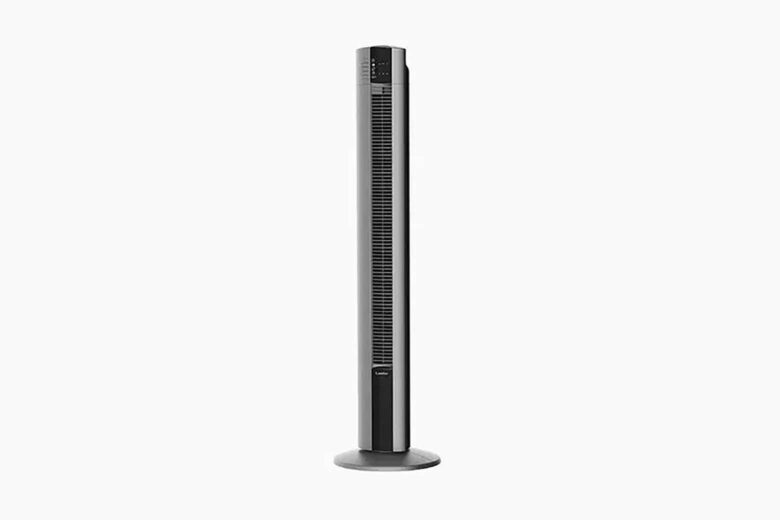 With three speed settings, a tiny footprint, and a built-in ionizer, the Lasko Ultra Air Performance tower fan delivers a steady stream of fresh, cool air to help make the hottest of days a breeze. With the height this indoor cooling fan provides, you can easily send soothing streams of air just over beds or chairs — giving a room similar benefits as air conditioning without the noise or energy investment.
This electric oscillating tower fan is designed with helpful details which make it easy to use. A carrying handle, energy-efficient timer, optional oscillation and a remote control device make this portable tower fan a good option for those who live in small or multifunctional spaces.
The team behind this fan designed it to be beautiful as well as functional; it can blend in with your decor with any of six finishes, including grained silver and black wood. Between the cooler air and the clean, fresh feeling this ionizer and fan subtly delivers, the Lasko fan is an excellent all-around choice for a high-quality cooling fan at an accessible price point.
Best for: Keeping your cool with a space-saving cooling fan that promises a crisp, clean environment quickly and quietly.
| | |
| --- | --- |
| Fan type: | Cooling tower fan |
| Speed settings: | 3 |
| Oscillating: | Yes |
| Remote control: | Yes |
| Timer: | Yes |
Holmes Blizzard: Best value floor fan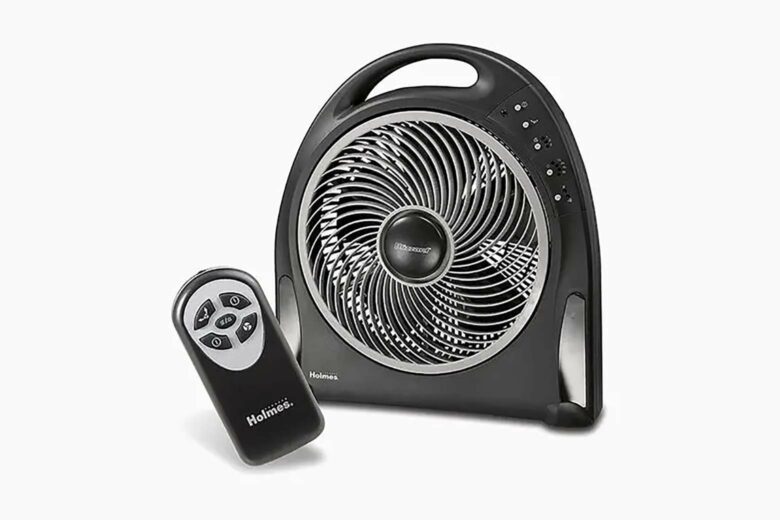 If you're looking for powerful cooling in an even tinier package, the Holmes Blizzard Rotating Fan offers the capacity to send a refreshing breeze to every corner of a 46 square meter (500 square foot) room — while itself taking up almost no room at all.
This fan is designed to be ultra-portable, which means you can carry instant relief from the summer heat and humidity wherever you go. With an oversized carry handle built into its top and incorporated cord storage, packing this fan up for transport is easy and practical.
Even though it's small, the Holmes Blizzard Rotating Fan manages to pack in several features echoing those in more deluxe fans, such as different speeds, a selection of rotation patterns, sleep modes and automatic shutoff timer patterns, and a remote control unit for your convenience.
This fan is best for those who require powerful cooling and practical features as well as budget-friendly value.
Best for: A blizzard of coolness in large rooms.
| | |
| --- | --- |
| Fan type: | Cooling floor fan |
| Speed settings: | 3 |
| Oscillating: | Yes |
| Remote control: | Yes |
| Timer: | Yes |
Dyson Pure Air Purifier: Best purifying cooling fan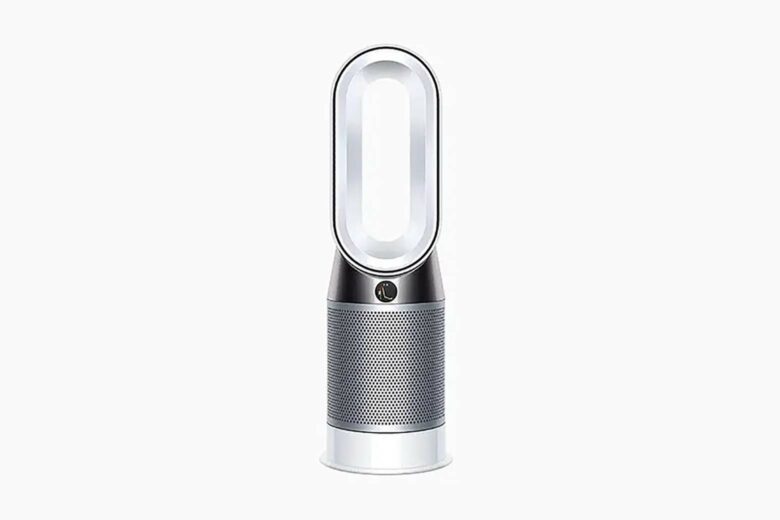 For a multi-functional smart fan which can sense precisely what your room needs, turn to the Dyson Pure Air Purifier. Its built-in sensors are attuned to air pollution, temperature, and humidity levels and automatically delivers purification as well as constantly updated information about your environment on its LCD display.
Inside is a HEPA filter which can capture the vast majority of common allergens; it can even purify the air of smoke and its residue. The Pure Cool Cryptic then projects purified, cooled air throughout your room with 350 degrees of oscillation.
As an added convenience, this Dyson cooling fan is fully connectable to your home's WiFi. Using the free associated app, you can see real-time reports and create schedules around your day.
Disclaimer: We are big fans of Dyson fans. There, we said it.
Best for: A smart, slick, stylish, and safe purifying fan that knows how to keep it cool.
| | |
| --- | --- |
| Fan type: | Air purifier and cooling fan combo, tabletop or floor |
| Speed settings: | 3 |
| Oscillating: | Yes |
| Remote control: | Yes |
| Timer: | Yes |
Lasko Oscillating Fan: Best tower fan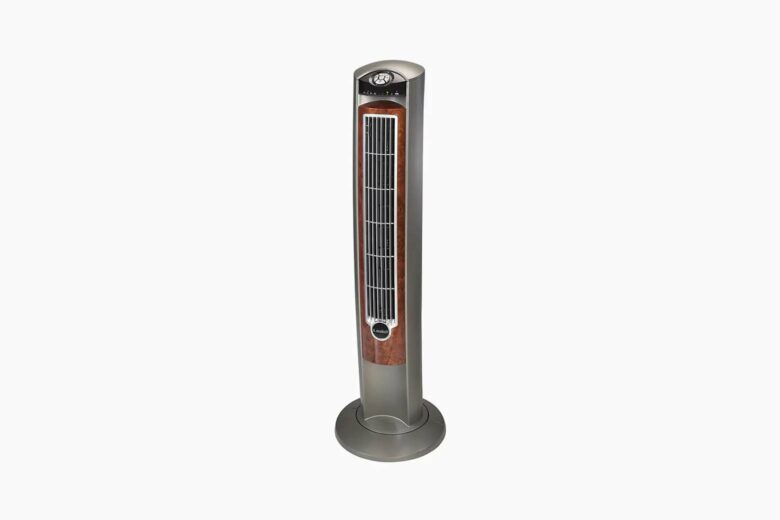 Featuring an unobtrusive slim profile, three-speed settings, widespread oscillation, the Lasko Oscillating Tower Fan was designed to mold itself to suit your lifestyle.
With a remote control that lets you adjust its settings from across the room, this high-reaching tower fan manages to do quite a bit with a small footprint, making it a great choice for small spaces.
Its sleek silhouette helps it seamlessly become a part of any room's decor. You will also appreciate the programmable shut-off timer and how whisper-quiet this powerful tower fan is when circulating cool air while you sleep.
With its functional, easy-use interfaces as well as its varying programs and settings, this tower fan is the right choice for people who want a fan who can handle a wide range of use.
Best for: Turning your home into a chill cocoon.
| | |
| --- | --- |
| Fan type: | Cooling tower fan |
| Speed settings: | 3 |
| Oscillating: | Yes |
| Remote control: | Yes |
| Timer: | Yes |
Honeywell Quietset Tower Fan: Best floor fan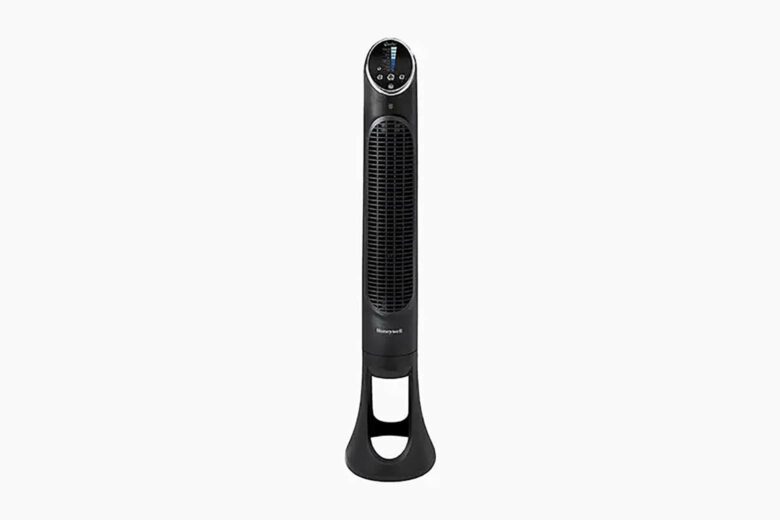 The Honeywell Quietset Tower Fan seeks to manufacture a spring breeze winding its way through your home; and, with its powerful oscillating fan, one could say that it does. This fan can easily be used year-round for optimal comfort. It features full volume control and choice among several different programs and patterns for cooling. 
Dimming features and auto shut-off timers allow you precise control over exactly how and when this fan cools your room. The included remote control can also give you that power without you having to make a trip across the room! As the Honeywell Quietset Tower Fan comes in a sleek chrome finish, there's no reason it can't add to your room's style, as well.
With the customizability and power this floor fan offers, it's excellent for those who don't have room for a large box fan or for multiple fans but still wish to have options for cooling an entire room effectively. 
Best for: The next best thing to a spring breeze.
| | |
| --- | --- |
| Fan type: | Cooling tower fan |
| Speed settings: | 8 |
| Oscillating: | Yes |
| Remote control: | Yes |
| Timer: | Yes |
Vornado VFAN Air Circulator Fan: Best standing fan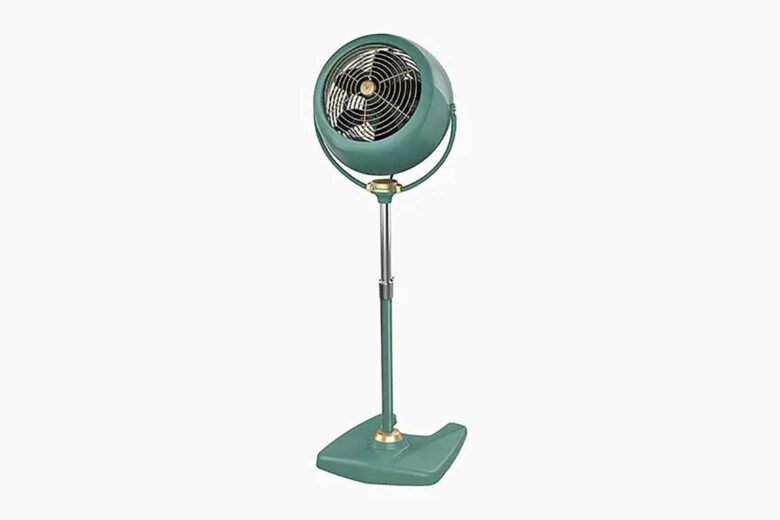 Looking for a powerful fan which combines modern features with a retro aesthetic? Coming in sage and cream colorways, the Vornado VFAN Sr. Pedestal is a standing fan with a striking silhouette.
This pedestal fan brings together the performance of other fans in the Vornado line—the 3-speed power, the multi-directional airflow, the adjustable height, and swift air circulation which can revitalize an entire room—and the iconic styling of an Art Deco piece. A solid upgrade, both in looks and in features, from other standing fans on the market.
It's perfect for those who want to have the height and maneuverability of a free-standing fan, but don't wish to have a large, loud plastic piece in their living room to look at all summer. As an added bonus, this fan comes with a 5-year hassle-free warranty.
Best for: A retro-style fan that will keep you cool at home — and on Instagram.
| | |
| --- | --- |
| Fan type: | Cooling pedestal fan |
| Speed settings: | 3 |
| Oscillating: | Yes |
| Remote control: | No |
| Timer: | No |
Dyson Pure Cool: Most stylish cooling fan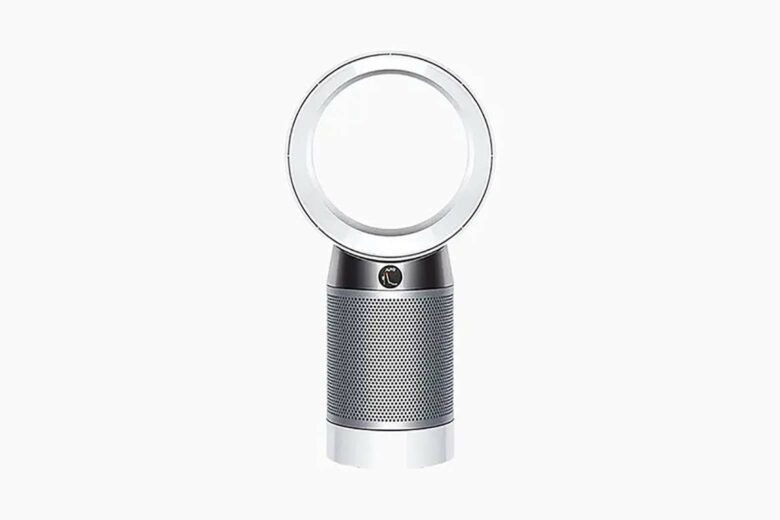 For an untraditional desk option which packs a high-quality air purifier and powerful cooling fan into a petite, design-forward shape, consider the Dyson Pure Cool. This smart cooling fan continuously monitors the quality of the air in your environment and changes its activity to match, radiating purified air constantly through to every corner of your room.
Featuring 350-degree oscillation, a Night Mode with its quietest and dimmest settings, and both forward and backward airflow options, the Dyson Pure Cool is geared to enhance your current life in powerful yet subtle ways as a seamless part of the background of your room.
With smart-home capabilities, the Dyson Pure Cool seeks to be completely effortless to use and informative at the same time. Its LCD screen keeps you updated at all times on the status of the air quality in your home — and what the Dyson Pure Cool plans to do to improve it.
The high-tech features this fan offers in its sleek, modern table-top shape make the Dyson Pure Cool Air Purifier and Fan the most stylish fan that we've seen.
Best for: A table fan that lives up to its name — Pure Cool.
| | |
| --- | --- |
| Fan type: | Cooling purifying fan |
| Speed settings: | 3 |
| Oscillating: | Yes |
| Remote control: | Yes |
| Timer: | Yes |
Lasko Metal Table Fan: Best desk fan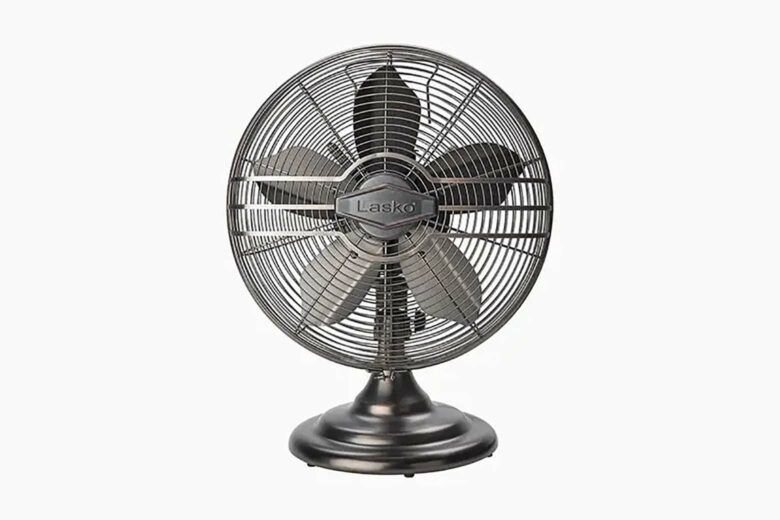 There are fans which are plastic, clunky behemoths which you bring out only when necessary; and then there are fans which are stylish enough in their functional design that they can proudly become a part of your home's decor, rather than detracting from it!
The Lasko Metal Table Fan is a good example of what happens when function meets vintage beauty. Formed entirely from brushed chrome, this fan has muted branding and sleekly shaped blades for an overall vintage look, instead of a modern industrial feel. As it's a table fan, it can easily sit out on a bookcase or end table and breathe life into your room without overpowering it with a large footprint.
With simple controls—just a button and a dial to switch between speeds—and a light carrying weight, this desk fan is easy to move, use, and live with; and, because you won't feel the need to hide it away for aesthetics, it can merge seamlessly with your life instead of feeling more like a tool to be taken out when required. Its three speeds offer a comfortable variety of differing airflows as well as the ability to ramp up or down the white noise you require in your home.
Best for: Cooling comfort at home.
| | |
| --- | --- |
| Fan type: | Cooling tower fan, Air purifying  |
| Speed settings: | 3 |
| Oscillating: | Yes |
| Remote control: | No |
| Timer: | No |
Rowenta Turbo Silence Extreme Table Fan: Best cooling fan for bedroom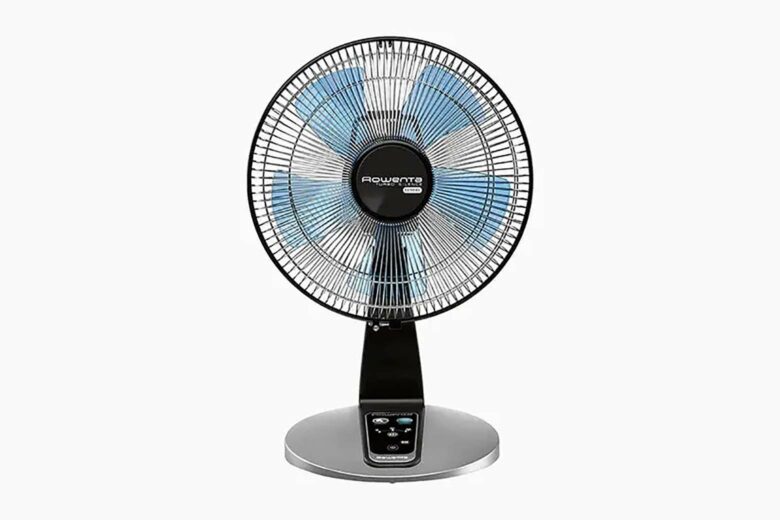 If you need a fan in your bedroom to keep you cool throughout the night—after all, cooler temperatures usually aid with more restful sleep—you may wonder at the models of fans which boast of powerful motors and hundreds of moving parts. With the Rowenta, you can be assured of the power you need to keep yourself cool and low enough noise for you to sleep peacefully at the same time.
With five-speed settings—each calibrated to be as quiet, and including a Silent Night mode for soundless operation—this table fan offers powerful oscillating airflow without the whirring, humming noise you may associate with fans. Its handy remote control, ergonomic handle, and easy-to-see electronic controls offer you the practical ease necessary to consider this fan a helpful addition in your summer survival toolkit.
Due to its reputation as a strong yet completely silent fan, this product is perfect for those who are looking for the quietest fan possible to keep on through the night.
Best for: A powerfully silent fan for sleeping.
| | |
| --- | --- |
| Fan type: | Cooling table fan |
| Speed settings: | 5 |
| Oscillating: | Yes |
| Remote control: | Yes |
| Timer: | No |
Lasko High Velocity: Most powerful fan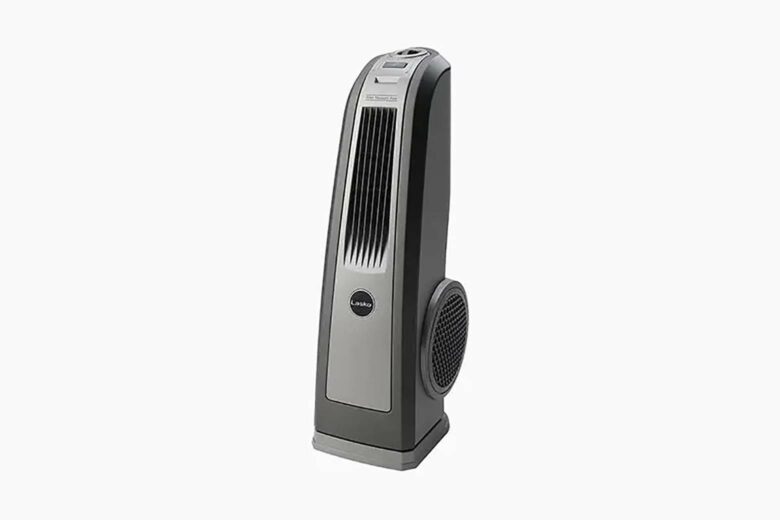 From Lasko, maker of the tower fan we've ranked as #1 above, comes another noteworthy addition in this lineup: a blower fan that offers powerhouse speeds to help you rejuvenate the atmosphere of even the largest and stuffiest rooms. With three speeds and optional oscillation, this is a great fan for large places that need proper ventilation such as kitchens, garages, and home gyms.
You'll find that the airflow on the Lasko High Velocity Blower Fan is easy to manipulate, with adjustable louvers to help you control precisely where you need a fresh breeze in your home. The control system on this fan is extremely simple: instead of a range of buttons with tiny labels, there's just one large button and one large dial—you can control this fan without even looking!
This Lasko fan has been outfitted with several safety features, which are especially necessary with this fan's high power. There is a fuse placed right in the plug itself which can help turn the fan off in the case of an electrical fault.
Best for: A cooling fan with minimal footprint, maximum airflow.
| | |
| --- | --- |
| Fan type: | Cooling tower fan |
| Speed settings: | 3 |
| Oscillating: | Yes |
| Remote control: | Yes |
| Timer: | Yes |
GreenTech Environmental PureFlow Desk Fan: Most energy-efficient fan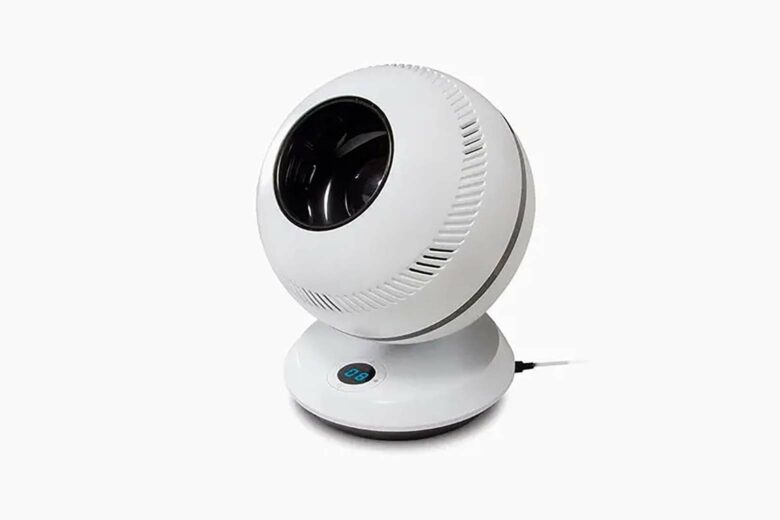 For an innovative entry in energy-efficient cooling fans, turn to the GreenTech Environmental PureFlow. With its modular shape, it may not even seem like a fan initially; but once activated, this table fan can circulate fresh, clean air through an entire room with a 90-degree vertical tilt and 90-degree horizontal oscillation.
With safety-first features which include its completely blade-free design and fast air cycling programs which actually allow for stronger breezes than traditional bladed fans, this cooling device is great around children and pets—and particularly effective for a sustainable alternative for at-home cooling. Because it requires less energy to move blades, this fan can concentrate all of its work in propelling cool air around your home. Using only 2 watts, this fan can provide as much as twice the circulation and air speed of a traditional fan!
Choose from 12 differing speeds with the GreenTech Environmental PureFlow Bladeless fan, including quiet settings for overnight usage.
Best for: A bladeless fan with peak performance and proficiency.
| | |
| --- | --- |
| Fan type: | Cooling tower fan |
| Speed settings: | 12 |
| Oscillating: | Yes |
| Remote control: | Yes |
| Timer: | Yes |
GermGuardian True HEPA: Best air purifier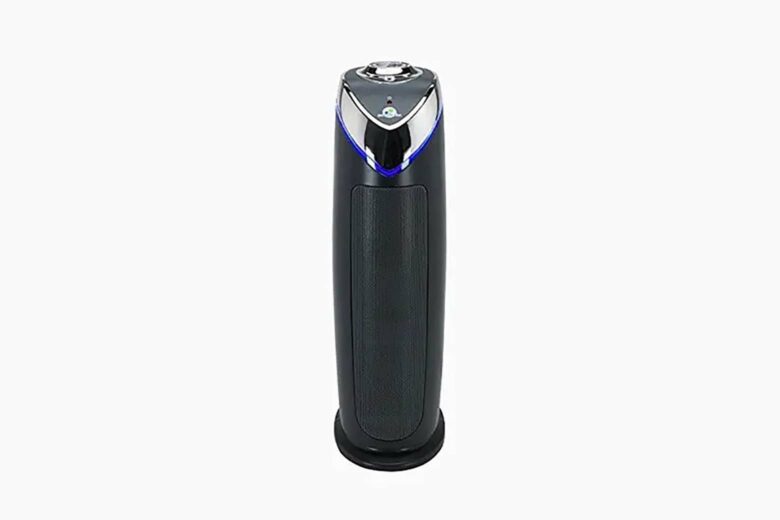 If you're looking for a fan that prioritizes air quality, truly helping to sanitize the atmosphere in your home instead of just pushing the air around, then the GermGuardian True HEPA is the air purifier for you. With a HEPA air filter that can filter out particles as small as 0.3 microns from your environment, you no longer have to fear dust, pollen, germs, pet dander, most common allergens and even certain airborne viruses.
However, it can do more than just provide you and your family with pure air: the HEPA filter can even filter out gases and smoke to provide you with a completely scent-free home environment. Included is an activated charcoal feature that works to remove any unwanted aromas from the air in your home. The air purifying filter included is a good fit for a room up to 15.5 square meters (167 square feet). It also has a UV-C setting which can kill pathogens in your air, making this a great choice if you're worried about catching a cold in your home! As an added bonus, it does all of this quietly: the quietest setting is a low hum, easily used as white noise while you sleep soundly.
| | |
| --- | --- |
| Fan type: | Air purifier |
| Speed settings: | 3 |
| Oscillating: | No |
| Remote control: | No |
| Timer: | No |
Vornado Stand Air Circulator: Best air circulator fan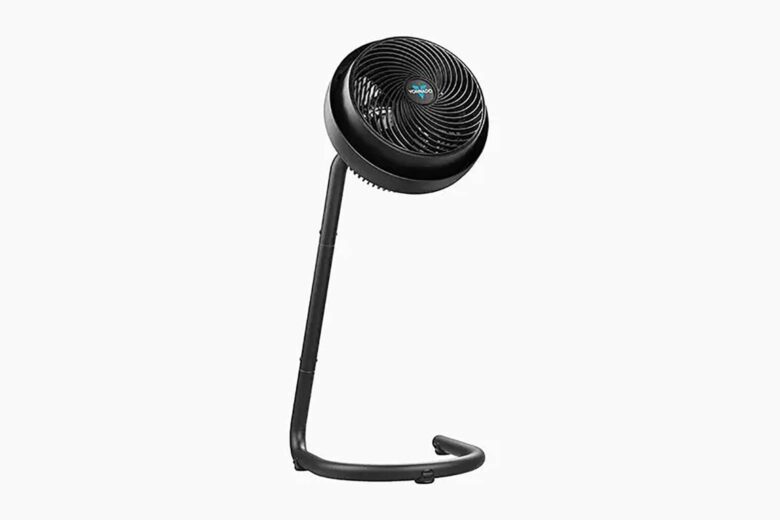 The Vornado 783 is a standing fan with a unique angled base and strong Vortex air circulation which promises to effectively cool an entire room. With a pivoting head and adjustable height, it's easy to get the airflow wherever you need it; and once you've set it up properly, this cooling fan can circulate air up to 30 meters (100 feet) away.
Its controls are easy to master: a simple dial allows you to switch between its three settings, and an on/off button manages power. Where the Vornado truly shines is its capacity to move air quickly, with deep-pitched blades, an inlet guide cone, a spiral grill, and enclosed air duct all meticulously engineered to provide as little friction and as much power as possible.
Its interior circulator allows the Vornado 783 Air Circulator to create a unique pattern of airflow within your room that mimics the effect of a heavy-duty air conditioner, without the required energy and the loud sound effects.
Best for: Those looking for fans that cool like air conditioners.
| | |
| --- | --- |
| Fan type: | Cooling standing fan, air circulator |
| Speed settings: | 3 |
| Oscillating: | Yes |
| Remote control: | No |
| Timer: | No |
How to find the perfect fan for you
Fans have made innovative leaps and bounds over the past few decades. Here are the most common types on the market, as well as the situations they may best suit:
Table fan: Table fans are portable, versatile, and often are targeted to deliver perfect ventilation for just one or two people.
Tower fan: For smaller spaces that may not have the room for a bulky rotating fan, consider one of these slimmer oscillating pieces—which frequently have a footprint of less than one square foot.
Standing fan: Standing fans feature a traditional rotary fan on an extendable vertical base to help you spread fresh air at an elevated angle.
Bladeless fan: The newest tech in ventilation systems allows for air to be circulated and purified without noisy blades, resulting in quieter, lighter systems. Bladeless fans are safer than old-fashioned standing floor fans if you have children or pets.
Oscillating fan: Oscillating fans have far-reaching air flow capabilities, which make them better to circulate cool air throughout a room (rather than one set spot) and cool down bigger spaces.
Fans are also getting smarter and easier to use, with different programs for day and night, smart home connectivity, and remote controls to help make using them truly easy. Think carefully about how you might use the fan in your day-to-day life to determine which features would make a great fan worth it for you.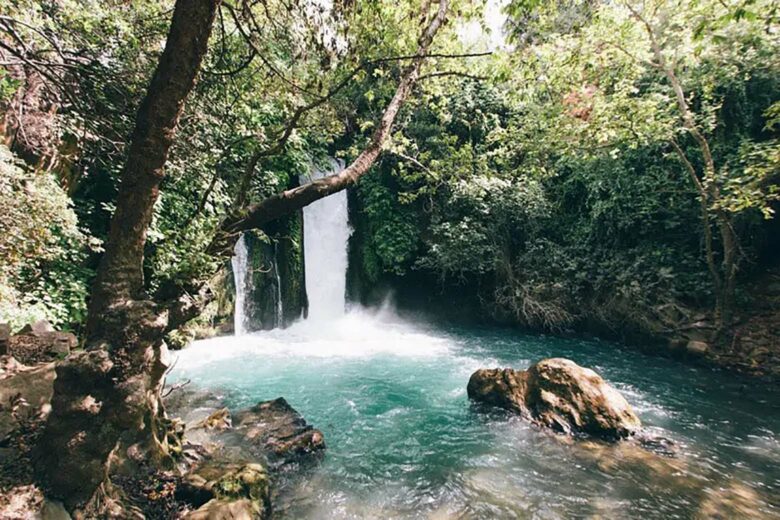 Should you choose a cooling fan or an air conditioner?
Fans hold several differing benefits over air conditioning units—not the least of which is that they are generally far less expensive. Fans are also more portable: As opposed to air conditioning units, which may be wall or window-mounted, fans tend to be free-standing and certainly less heavy, which means they are easier to take with you wherever you are for targeted cooling relief. 
Fans often come in desk or tabletop sizes as well: if you'd like pure, cool air as close as possible, fans can be a more practical choice.
However, an air conditioner can often provide an advantage when it comes to generating ice-cold air very quickly. While fans can cool down air and help transport fresh air to you (for example, if you have the fan next to an open window, directing cool air in), an air conditioner can take hot air and make it freezing cold in seconds.
On the other hand, air conditioning units take a lot of energy to run and offer little versatility. With high-quality fans placed strategically, it's more than possible to get the relief that you need.
Frequently asked questions about cooling fans
Is there a fan that blows cold air?
There is not a fan that blows specifically cold air on this list, because refrigerating the air before blowing it out is more a job for an air conditioner. However, the best cooling fans can cool you down by increasing airflow very effectively.
Does the Dyson fan really cool?
A Dyson fan like the Dyson Pure Air does cool a room by effectively moving and purifying air for a refreshing and rejuvenating feel. However, it is not an air conditioner—though its effects may cool you down enough so you don't need one.
Do fans actually cool you down?
Fans can actually cool you down by providing clean, fresh air instead of allowing hot air to sit. With the right placement strategy or the right oscillating fan, it's possible to rely on cooling fans for relief instead of air conditioners, which can save you energy and money.
Which Dyson fan is best for cooling?
The Dyson Pure Air Purifier fan is best for cooling, providing as it does a clean, fresh sensation that is soothing during the heat of the summer.
What is the best fan for cooling a room?
The best fan for cooling a room is the Vornado 783 Air Circulator; its air circulation patterns are most effective at cooling an entire room.