You know how to dress for regular business days. You know how to dress for a casual weekend. But what should you wear when a business casual attire is required for men?
In your career, you'll most certainly be invited sometimes to dress office casual. It's usually for the end of the week on casual Friday, but it could also be for an after-hours drink with your colleagues or even for a job interview.
With our guide on business casual for men, you'll see exactly what it means and what you should wear depending on the occasion.
We consulted with stylists who help dress businessmen from different industries to understand what business casual means in various workplaces and situations. And to make it crystal clear, you'll see practical examples and recommendations of precisely what to wear for your business casual day at work.
Ready to clear up the confusion? Let's dive in!
Exploring the business casual wear
Let's get one thing out of the way first: dressing business casual doesn't have to be expensive. While you can spend a lot of money on designer pieces and luxury items if you want to, you don't necessarily have to.
You'll see in this guide that with just a few well-chosen items, you'll be able to look great whatever the occasion might be.
This article is part of a style series covering the seven essential dress codes for men:
The modern business casual look
Welcome to our business casual look guide for the modern man. We've broken down this guide into several sections. You can skip to the part that's most important to you.
What is the Business Casual style?
Business casual wear is, quite frankly, an ambiguous style. Its definition and meaning will vary based on your office culture and the people that you'll be meeting. It can thus be complicated for men to know exactly how to dress business casual appropriately.
In general, business casual means a slightly more relaxed version of your usual business professional style. If your usual business attire is a suit and tie, it means that you can leave your tie at home on Fridays and roll up your sleeves if you take off your jacket. You can take things a bit further in some companies and swap your suit trousers for chinos or mix and match your jacket.
Denim jeans should generally not be worn as part of your casual business attire to be on the safe side, but if you do want to wear jeans, opt for a neat, well-fitting cut in dark colors.
A key principle to keep in mind when thinking about your business casual outfit is to always consider how you usually dress the rest of the time in the office. Take it down a notch but don't go too far. Your style is a reflection of your own personal brand at work, so you want to make sure that your casual business attire stays consistent with your personality.
Dress code definition: What does business casual mean?
Because business casual means different things for different industries, we asked fashion advisors tips for specific companies. You can organize them into three broad categories:
If you work in a bank, a law firm, a Government agency or as an accountant, auditor or consultant in a client-facing role
If you work in marketing, sales, IT or in a non-client-facing role
If you work in a startup, digital, tech, or anything else
We'll review in greater detail what business casual means for each industry below.
Business casual if you work in a bank, a law firm, a Government agency, or as an accountant, auditor, or consultant
This is the most formal setting of the list. Your business casual style should remain very conservative. You might leave your tie at home, but keep the jacket on, at least for the first half of the day. Jeans should probably be avoided, except if you're meeting your colleagues for an after-work drink at the bar.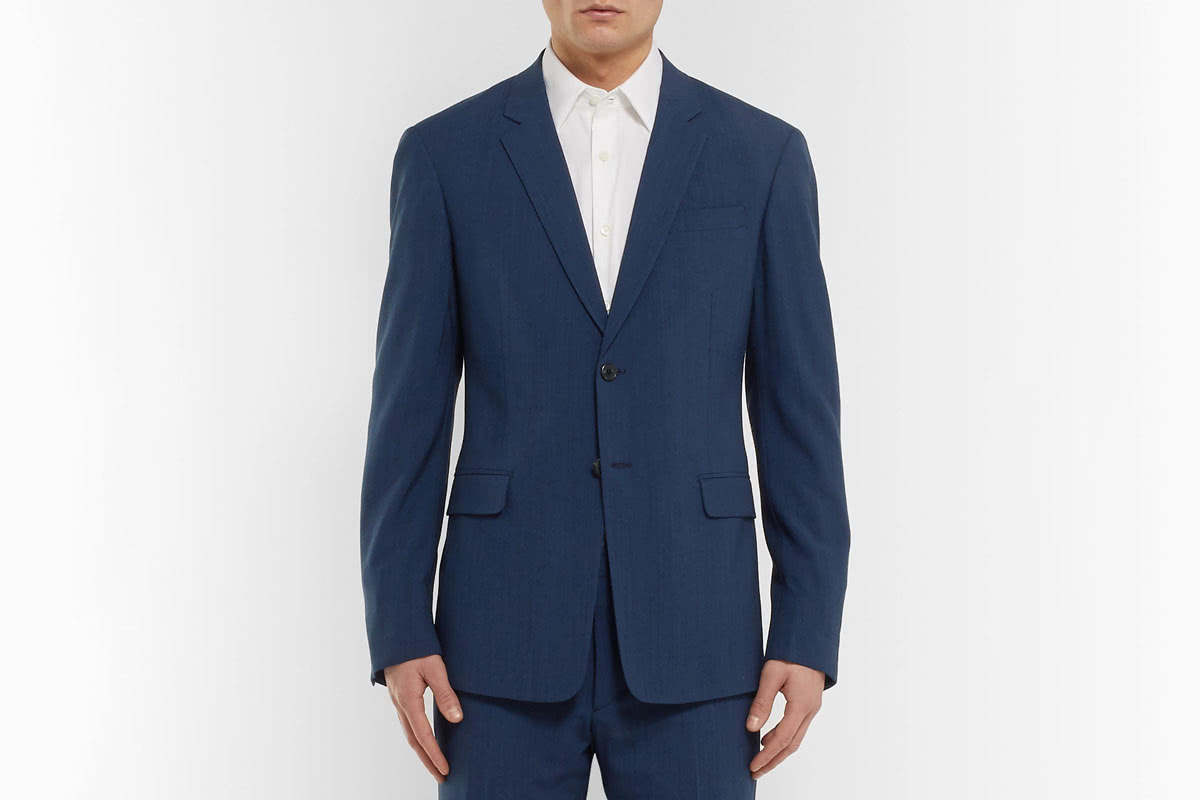 Business casual if you work in marketing, sales, IT, or in a non-client-facing role
Business casual for these roles gives you much more room to play with styles and colors. If you're starting in a new company, stay relatively conservative at the beginning before exploring more audacious combinations as you get a good sense of your organization's culture.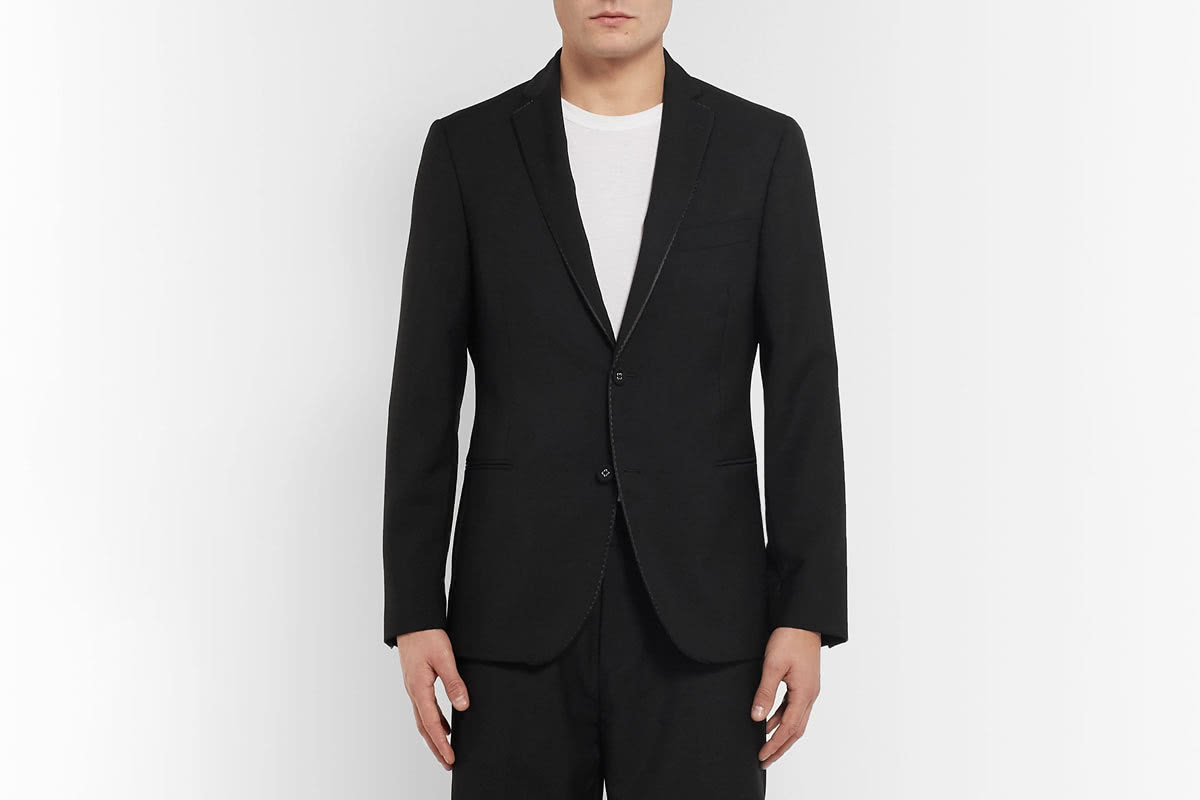 See the look inspiration prepared by our style advisors.
Business casual if you work in a startup, digital, tech, or anything else
This is the least formal setting of the list. You will probably rarely be asked to dress business casual at all, except when meeting clients or investors. In a way, it makes it much harder, as a result, to define precisely what business casual means in that setting.
Our recommendation is, as always, to err on the side of caution and opt for the most conservative option that fits within your company's culture. If you're meeting with clients or investors who are traditional businesses themselves, try to match their own style to put them at ease and build trust. If you're attending an internal event, it's more about showing that you can and making a little effort to uplift your usual attire. In that case, a smart casual look would probably be more appropriate.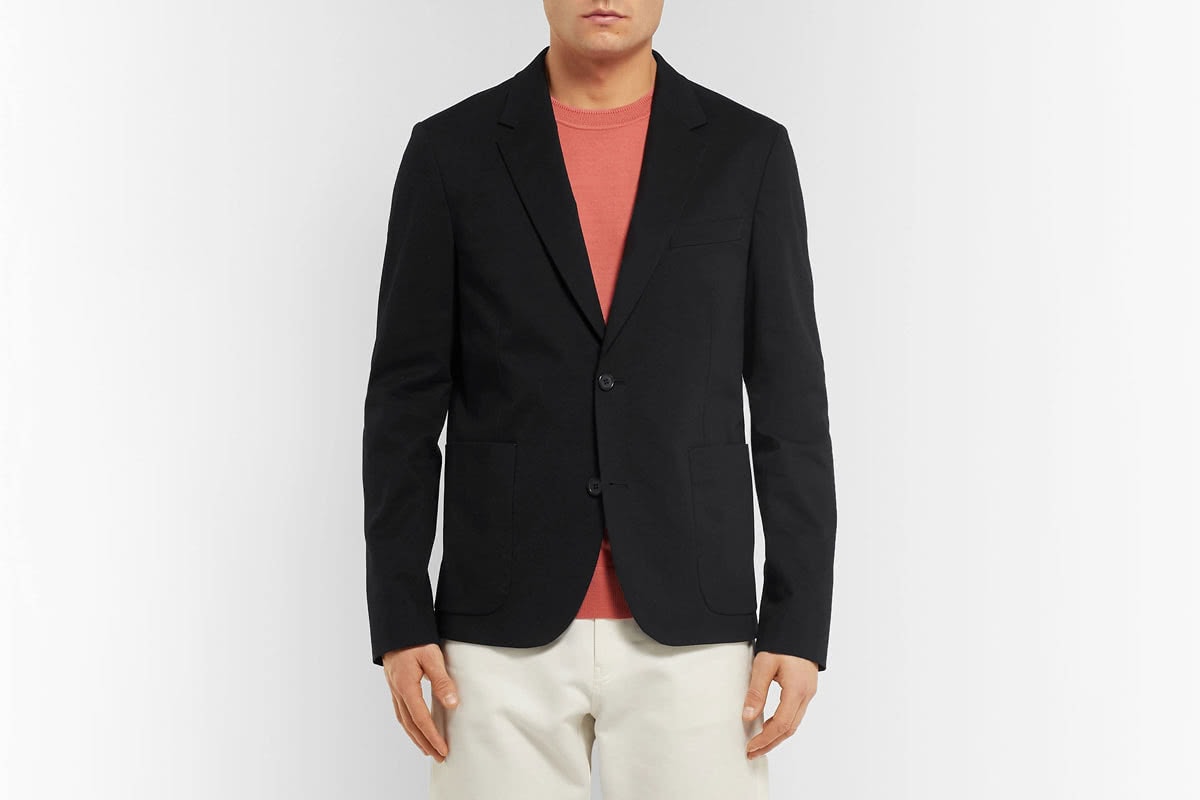 See the look inspiration prepared by our style advisors.
Accessories to elevate your business casual look
Accessories are perfect to add a touch of personality to your outfit and enhance your overall look. You can stay consistent with accessories that support your look or go in the opposite direction to create your own unique style.
Here are a few suggestions of accessories that you can keep for years to elevate your business casual look.
7 Pro style tips and basic principles to always get your business casual look right
We've reached out to a panel of expert stylists and fashion advisers to ask for their recommendations on the business's professional dress style. Here are their tips to help you look great when dressing casually:
Start with your goals. This will form the backbone of your style. Do you want to project an air of assurance? Do you want to show that you care about an occasion and dressed up accordingly? Or do you prefer to prioritize comfort?
Dress accordingly and with consistency. Pick an outfit that will help you achieve your goals. When dressing business casual, men should also consider what their normal business attire is and maintain a degree of consistency with their usual look.
A few timeless items are worth investing more in. Some items in your wardrobe won't last for more than a season. You shouldn't spend too much on those. But others will stay with you for years. That's particularly the case with your blazer and your watch. Decide which pieces you want to keep and invest in quality over quantity.
Cover your bases. When starting to build up your wardrobe, begin first with neutral colors such as black, white, navy, tan, grey, and brown for your outfit. Those are all easy to mix and match and will never go out of fashion.
Elevate and personalize your look with one or two items. Once you have the foundations of your style in place, you can add your own personality to your outfit by playing with luxurious fabrics such as silk or cashmere and bolder colors. These should be reserved for your accessories, such as your belt, watch strap, socks, etc.
Consider the occasion and your calendar before selecting your business casual outfit. Whatever your own personal style is, you should always pay close attention to your environment and social context. Understand what is expected and then design your outfit according to your goals. For example, it might be casual Friday at work, but a casual outfit might not be appropriate for the client meeting that you have in the afternoon.
Always look for the right fit. There is nothing more saddening than seeing a man pulling out the right style with the wrong fit. It will completely ruin your efforts if your clothes are overly tight and uncomfortable or too baggy and sloppy. If you invest time in defining your style, make sure that the execution is right.
Business casual for a job interview
Our stylists have an extra word of caution if you're about to go to a job interview. It can be hard to know how to dress appropriately when going to an interview with a potential employer.
First, you should try to get a sense of what the company's culture is in regard to its dress code. You don't want to arrive at a tech startup where everyone is wearing jeans and hoodies with a three-piece suit.
That said, the second rule is to always go a little bit beyond what is expected from current employees of the company you're interviewing for. You want to show the employer that you made an effort because you care. It's also important to show that you can dress formally when required for the job.
So, in general, we would only recommend a business casual look for an interview with a startup or a marketing agency, for example, where employees will themselves be dressed relatively casually.
5 business casual brands men need to know
When shopping for new clothes, you should always decide first what you want and then look for the best items to complete your look. We don't recommend that you start by picking a brand and then aimlessly browse through their collections.
That said, there are a few selected brands that our style editors tend to favor over others. Those are the brands that offer superior quality for the right price and never seem to disappoint us.
It's essential that you know which brands you can trust when shopping online, so you don't waste time or money. Check also our list of the 15 most popular luxury brands of the year for more inspiration.
Here is our selection of the five best casual attire brands for men.
1. Polo Ralph Lauren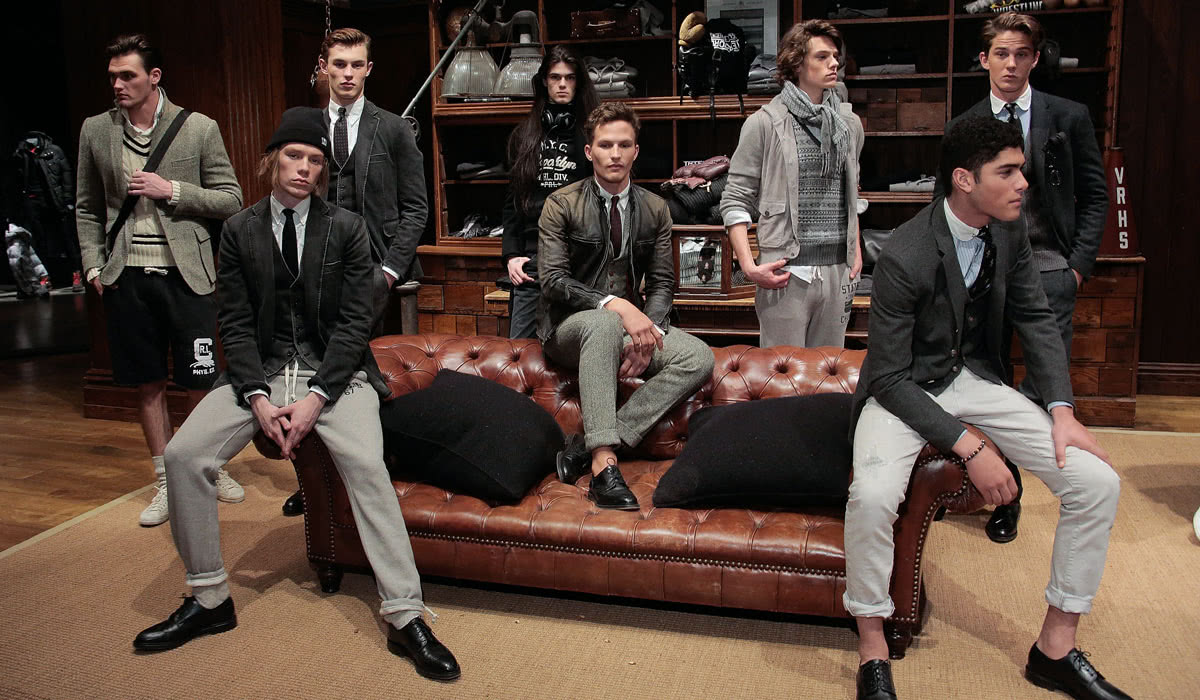 2. Tom Ford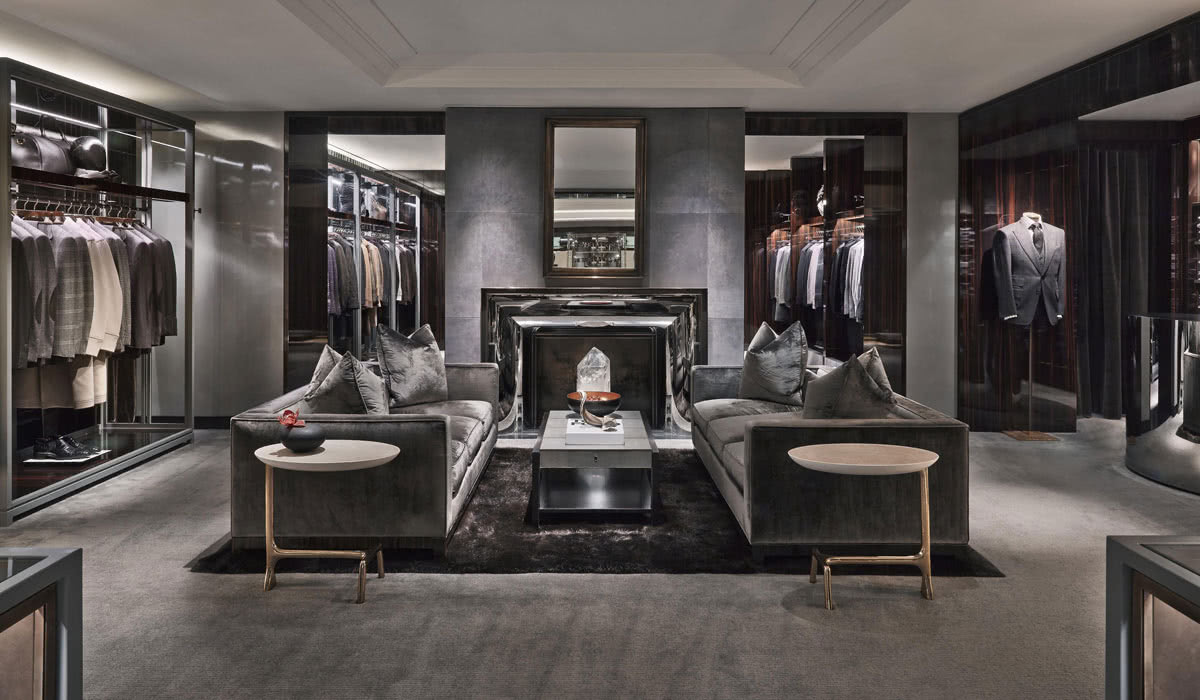 3. J.Crew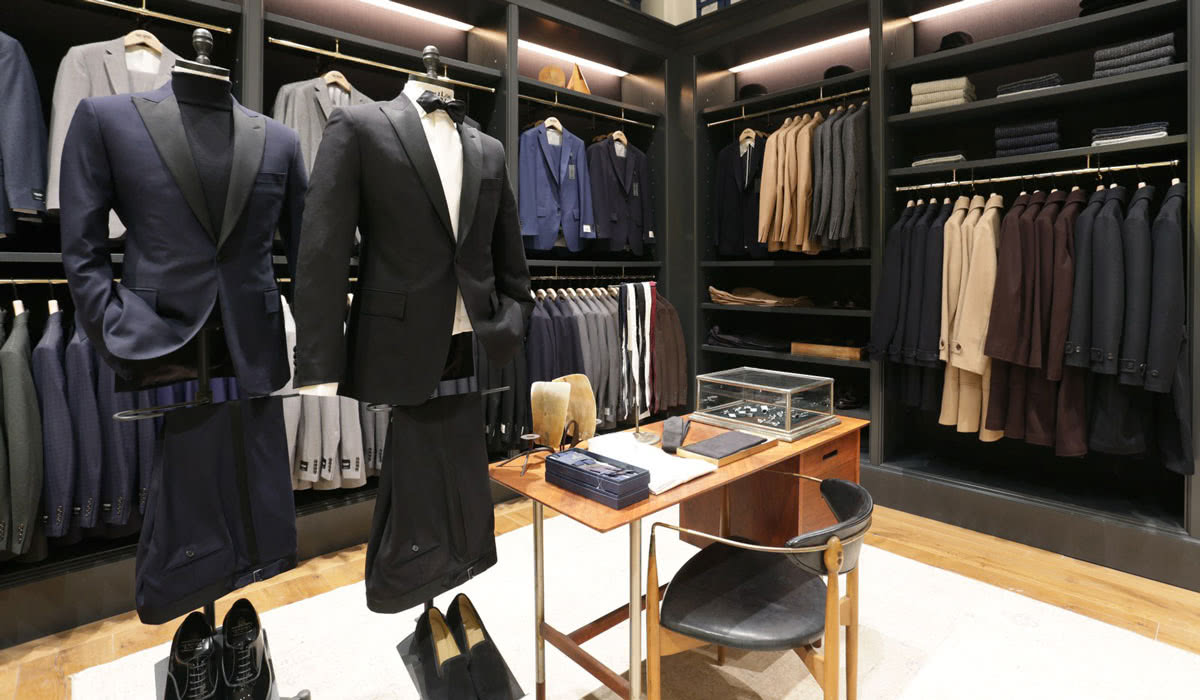 4. Hugo Boss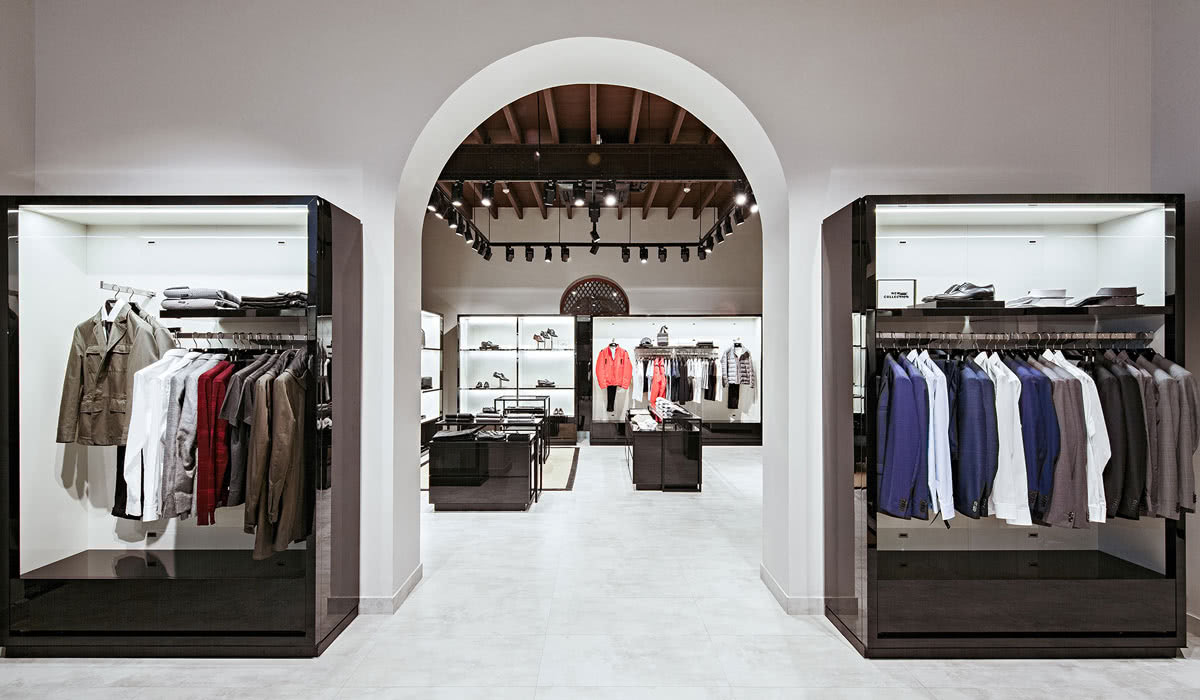 5. Tommy Hilfiger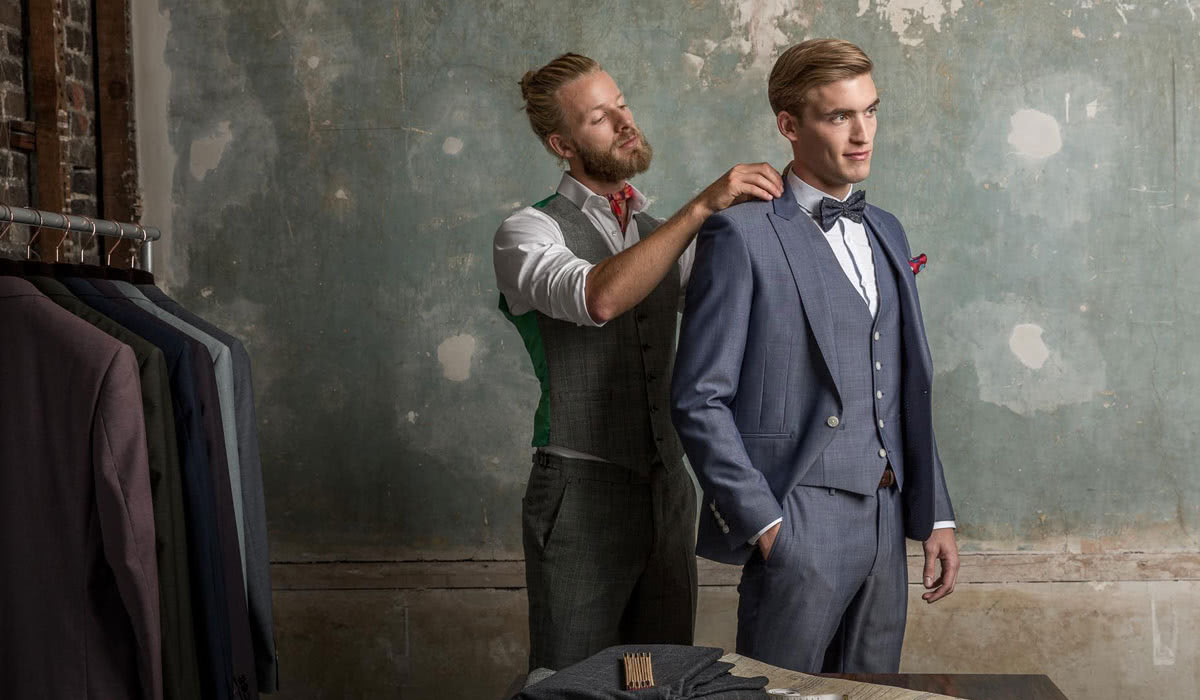 Business Casual dress code: Frequently asked questions
Question: What is appropriate for casual Friday?
Answer: It depends on your company's culture, but generally, a casual Friday business attire should include at least dressed trousers, dressed shoes, a jacket, and a shirt. You don't have to wear a tie to complete the professional look when casual.
Question: What should I wear for casual work?
Answer: To know what to wear for a casual work environment, familiarise yourself with your company first. See how other male employees dress for work. Pay particular attention to the people whose position you aspire to reach next and emulate their style.
Question: Do black jeans count as business casual?
Answer: Denim jeans should generally not be worn as part of your casual business attire to be on the safe side. That said, if you do want to wear jeans, opt for a neat well-fitting cut in dark colors.
Question: How should I dress for a smart interview?
Answer: If you're not sure how to dress for a job interview, opt for the more formal option. You want to show the employer that you made an effort because you care. It's also important to show that you are able to dress formally when required.
Question: Can you wear shorts in business casual?
Answer: In the vast majority of the cases, no, shorts are not appropriate as part of your business casual attire. That said, your company might be more tolerant than others, and some special occasions, such as a beach networking party, might allow for a short. But even then, we would recommend that you stick to a relaxed yet neat linen trousers instead.
Question: Are polo shirts business casual?
Answer: In most cases, a polo shirt is not acceptable as business casual. You should wear a professional long sleeves shirt instead and roll up your sleeves if you want. A polo shirt might be appropriate in some companies or at special occasions, however. If that's the case, opt for a clean fit and net cut.
Question: What is not business casual attire?
Answer: Because the casual business attire for men is loosely defined, it's the context of the occasion that will tell you what is appropriate and what isn't. In general, anything that is too casual or too formal won't do. For example, shorts, slippers and t-shirts are too casual. Likewise, a tie or a black suit will usually be too formal.
Question: Do you need a tie for business casual?
Answer: No, a tie is not necessary for men to dress business casual.
A brief history of the business casual attire: Where is it coming from?
Even after nearly 50 years of existence, the term business casual is still ambiguous and open to widely different interpretations. To understand what it means today, it helps to take a quick look back at the origin of the business casual dress code and how it came to be in the first place.
Casual dress in the office may reflect a larger societal trend toward relaxation of manners and informal presentation of self in many aspects of life."
– Jerry Adler, fashion journalist
Hawaii and the IT guys: the business casual trendsetters
In the 1950s and 1960s, employees were expected to adhere to a strict business dress code. Men had to wear formal suits and tie uniforms. And that was the end of it.
But two crucial changes started to take place in the most unexpected fashion circles: the IT departments and Hawaii.
As the computer industry boomed in the 70s, IT staff were authorized to dress down at work. They had to work around large computers in hot office spaces, it was only normal that they could drop the jacket and tie and roll up their sleeves to be more comfortable.[1] They did have to keep their jacket close by, however, in case a client came in.
In parallel, the Hawaiian garment industry managed to sell the idea of " Aloha Friday" to local businesses. Once a week, employees could come to work wearing their most colorful Hawaiian shirt.[2] Initially introduced as a way of showing local pride and culture, the Aloha Friday rapidly became a way of expressing discontent with the corporate rat race in America.
It didn't take long for the rest of the corporate world to take notice. But businessmen needed a little help from the most famous jeans manufacturer…
The Dockers effect: How Levi's popularised business casual and its clothes
Fast-forward 30 years, and by the end of the 90s, over half of the companies in the US were allowing a business casual dress code every day of the week.[3] What happened in these 30 years? A marketing coup by Levi Strauss & Co.
Quickly taking notice of the shifting office dress landscape in the 70s and 80s, Levi's launched a series of marketing campaigns in the US to boost sales of its new brand, Dockers, to the corporate world.
It started with expensive billboard campaigns for Dockers' khaki pants. And it worked! Sales rapidly took off while sales of classic denim jeans were falling down.
In 1992, Levi's printed a short brochure aimed at HR departments in the largest companies in the US. Called "A Guide to Casual Businesswear", the brochure was sent it 25,000 human resource managers across the country to help them define what business casual meant and what was acceptable in the workplace. It prominently featured Dockers as the brand of choice, of course.
Their timing was perfect as companies were struggling with keeping their employees' dress codes in check. HR managers simply distributed Levi's brochure to their entire teams. Dockers also organized office fashion shows and set up a hotline for HR managers struggling with dress code questions.
New brands, such as Ralph Lauren, Brooks Brothers, and J.Crew, rapidly jumped on the opportunity with casual office clothes. The casual business dress code had now a look and a shared meaning.
The return to a more formal business attire: aiming for the right balance
Nowadays, companies are more flexible in regard to their internal dress codes. And employees are more willing to dress up and embrace a formal look when they want to project a certain sense of authority or conservative.
About one in five businesses in the US with revenues greater than $500 million are indeed returning to the formal business attire.[4] The casual business look is much closer to the full-on professional business look, with only minor differences to adapt to the occasion.
Resources and further reading recommendations about the cocktail attire
We used several authoritative sources to help us write this guide to men's cocktail attire. We recommend that you read them if you want to learn more about dress codes in general. These are also great resources if you want to understand a particular aspect of men's fashion or want to stay up-to-date with the latest trends:
---