Does anyone else find it hard to dress for transitional temperatures? One moment, it's 66 °F and brilliant sunshine. The next, it's cold-but-not-exactly-freezing with rain, chilly winds and more capricious weather conditions. If you, like us, have ever found yourself staring at your closet after checking the forecast, helplessly wondering what to leave the house in, you know the feeling.
When it comes to stylish and comfortable spring dressing, the secret, sartorial insiders are telling us, is layering-friendly outerwear that can keep us cozy—but not too cozy. A spring-worthy hero piece that is made out of wind-resistant, water repellent and breathable materials. A lightweight puffer jacket, in other words—because we're still totally infatuated with this trendy outerwear essential.
No one does puffer jackets quite like Canada Goose. The Toronto-based company is one of the hottest names in luxury high-performance apparel, making some of the best winter coats and kitting out mountaineers, explorers, film crews —not to mention a fair few celebrities too. Canada Goose jackets have even been featured in blockbusters, including The Day After Tomorrow.
No longer just for the practically-inclined, the parka has been wholeheartedly embraced by the fashion scene, and we're witnessing imaginative revampings of this iconic outdoorsy piece—re-inventions that are rather more spring-appropriate.
We're talking about Canada Goose's newest collection of ultra-light spring jackets that are not only ideally suited to see you through unpredictable climates but are also made of 100% recycled nylon.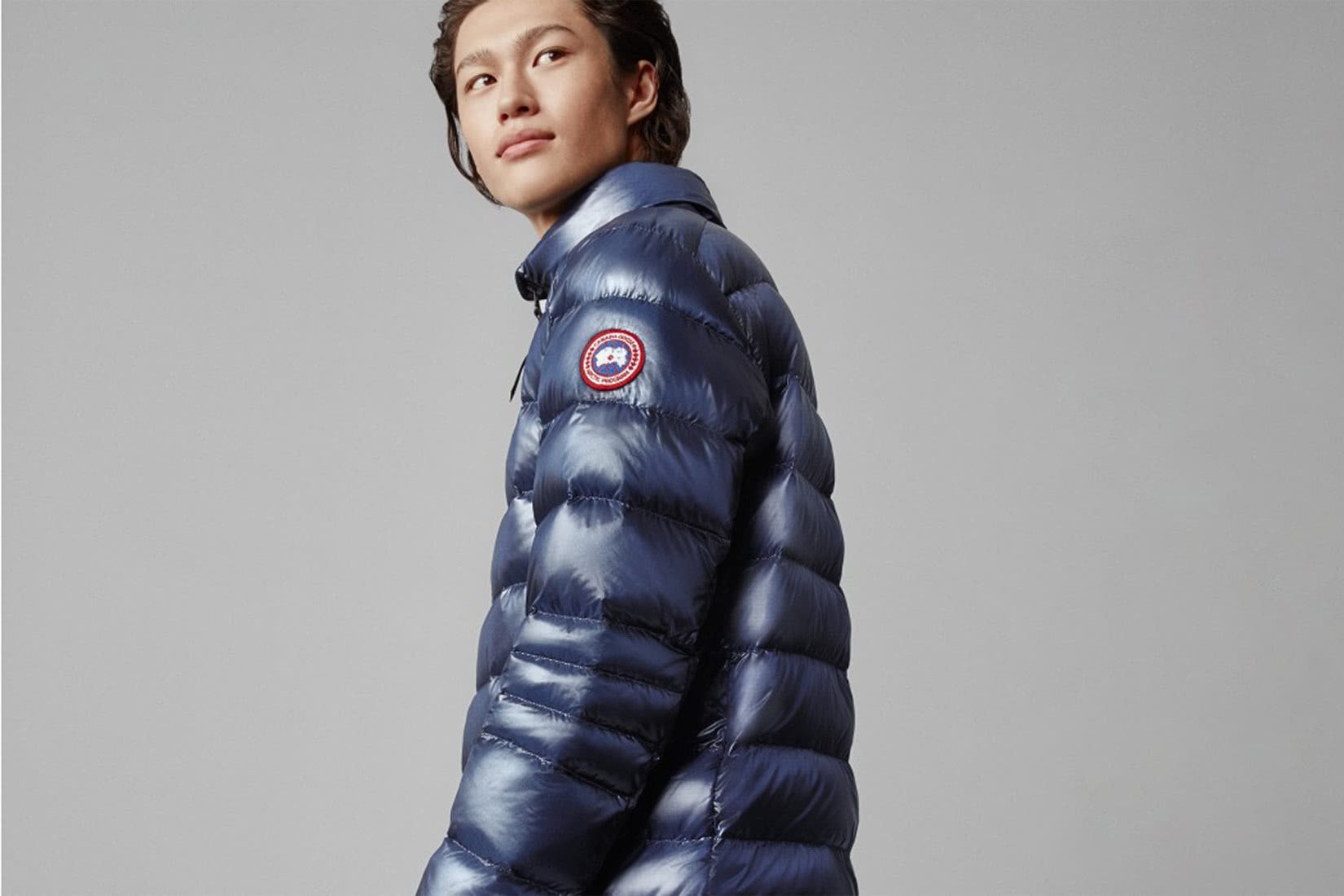 Layers of styling possibilities
The Cypress and Crofton collections by Canada Goose are made of recycled ripstop and designed for seamless layering and laid-back daily wear.
You can wear the seriously lightweight down jackets and vests just about everywhere and with everything — without a second thought.
Each piece features a channel-fill construction that works with featherlight fabrics and trims for weightless warm and effortless on-the-go movement.
Like all Canada Goose outerwear, these spring jackets are meticulously crafted to impeccable standards, showcasing the brand's commitment to precision informed by decades of experience in high-functioning outerwear. With this lightweight collection, you can enjoy perfect levels of warmth (keeping you insulated down to 23 °F), non-constricting comfort, and supreme snugness.
What's more, these spring jackets are totally travel-friendly. Thanks to their lightweight construction, they can be packed down extra small, and there's an all-new packable function, which means that they can be worn as a cross-body bag with removable elastic backpack straps. You'll find this feature on all the styles except the vests which can be packed into the interior pocket instead.
Packable. Performing. Polished — We plan to take our Canada Goose puffer jacket or puffer vest with us wherever we go, whether it's a business trip or a weekend in the country. It's our favorite new functional and fashion-forward wardrobe staple, sure to put a little extra spring in your step, too.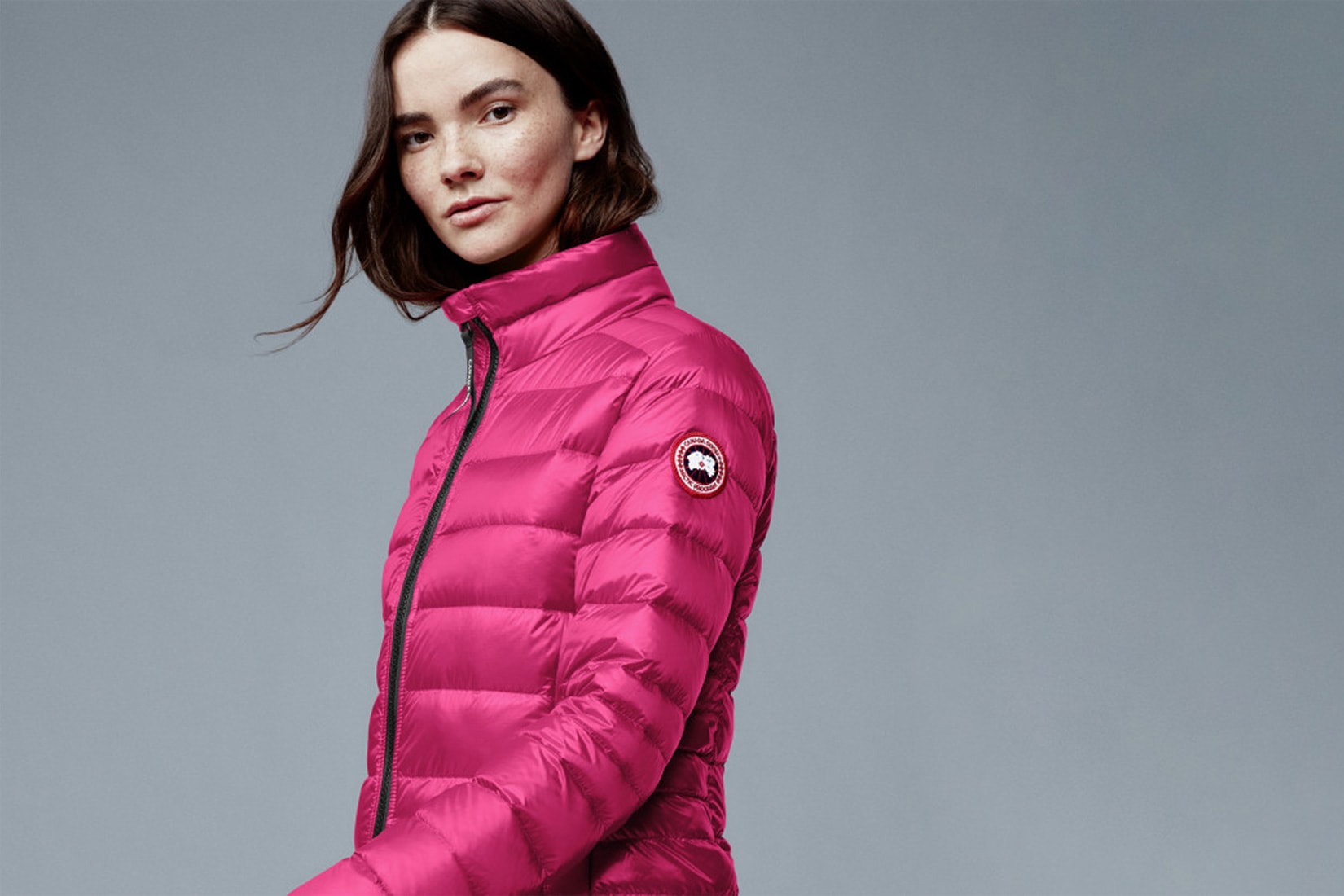 Men's spring jackets to make transitional dressing a breeze
Lightweight outerwear stylish women need this spring