If there's one thing this world isn't short of, it's love quotes. Not limited to Valentine's Day (though that is the love quote's time to shine), you'll find them adorning wall art, mugs, t-shirts, and of course, splashed all over Instagram. But, are we complaining? Absolutely not. The Beatles got it spot on: all we need is love—so why not shout it from the rooftops:
So, not all of us can be William Shakespeare, and we can't all compare everyone to summer's day (sorry, but it does get old). Indeed, sometimes we need a helping hand to magic up some true love quotes, whether to proclaim to your long-suffering other half, tell somebody new how you feel (take the leap!), or even remedy a broken heart.
Written well, some love sayings can literally bring a tear to the eye. The subject of love lost? Those love quotes are two-a-penny, and it's best to keep the tissues handy. Alfred Lord Tennyson has a thing or two to say about it, too—check out In Memoriam A.H.H, if you're not in the know. However, we connect also with those who write uplifting 'I love you' quotes so sincerely, we feel a real connection with the author.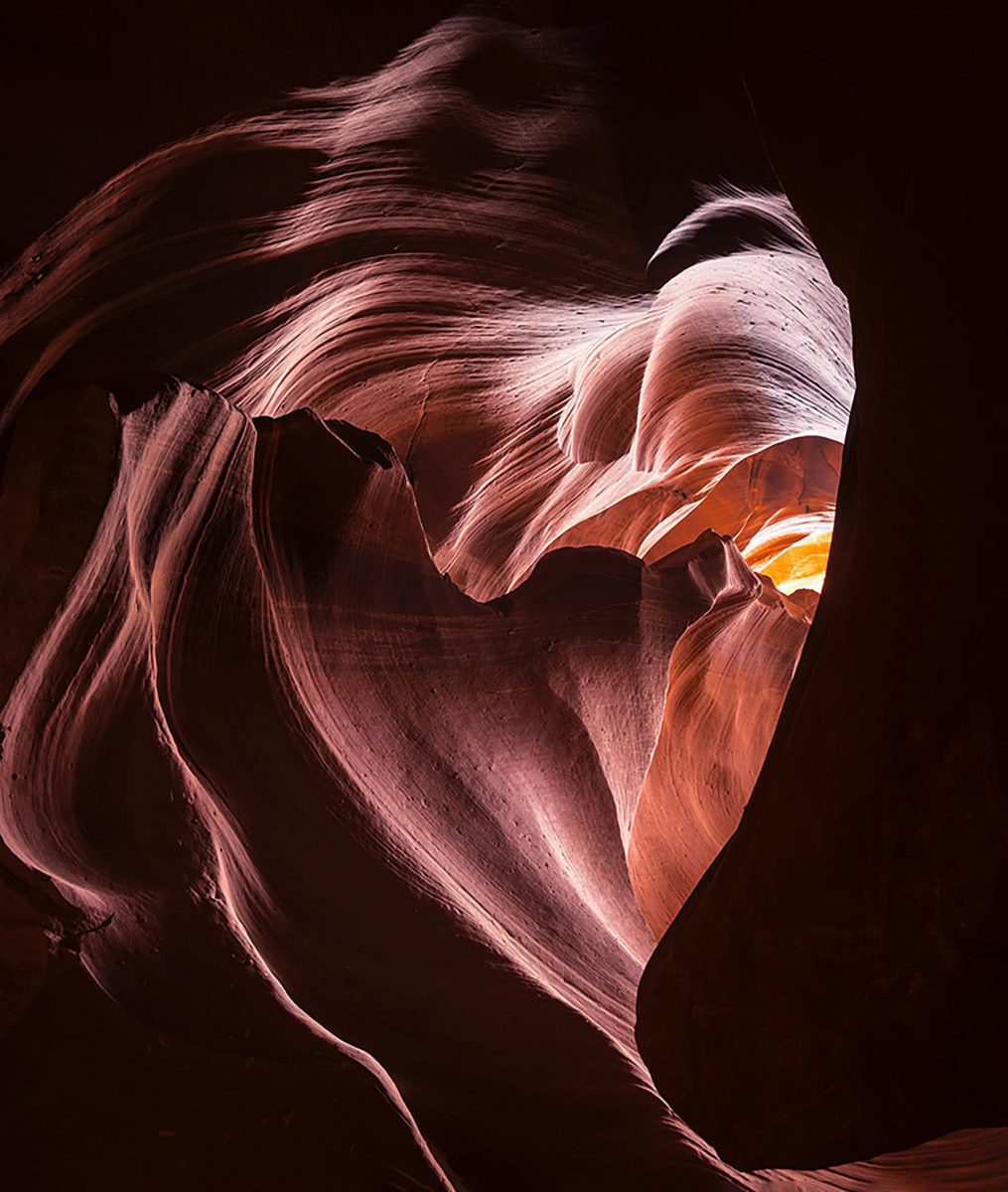 Of course, love is the ultimate human emotion we all experience in some way or another, whether for family, our partners, or our dearest friends. And, writes of love quotes are clever—after all, they bundle up that often complex feeling, and present it to us in a neat, digestible package. Pretty great, right?
So, whether you have a way with words but you simply need inspiration, or your mind comes up blank when you try to conjure something romantic, we've got you covered with the best quotes about love. From love quotes for him to love quotes for her, snappy short love quotes, and everything in between, we've got a literary love-fest below:
101 quotes about love
"Love loves to love love."
— James Joyce
"Love is that condition in which the happiness of another person is essential to your own."
— Robert A. Heinlein
"To love and be loved is to feel the sun from both sides."
— David Viscott
"The best thing to hold onto in life is each other."
— Audrey Hepburn
"You're the closest to heaven, that I'll ever be."
— Goo Goo Dolls
"At the touch of love everyone becomes a poet."
— Plato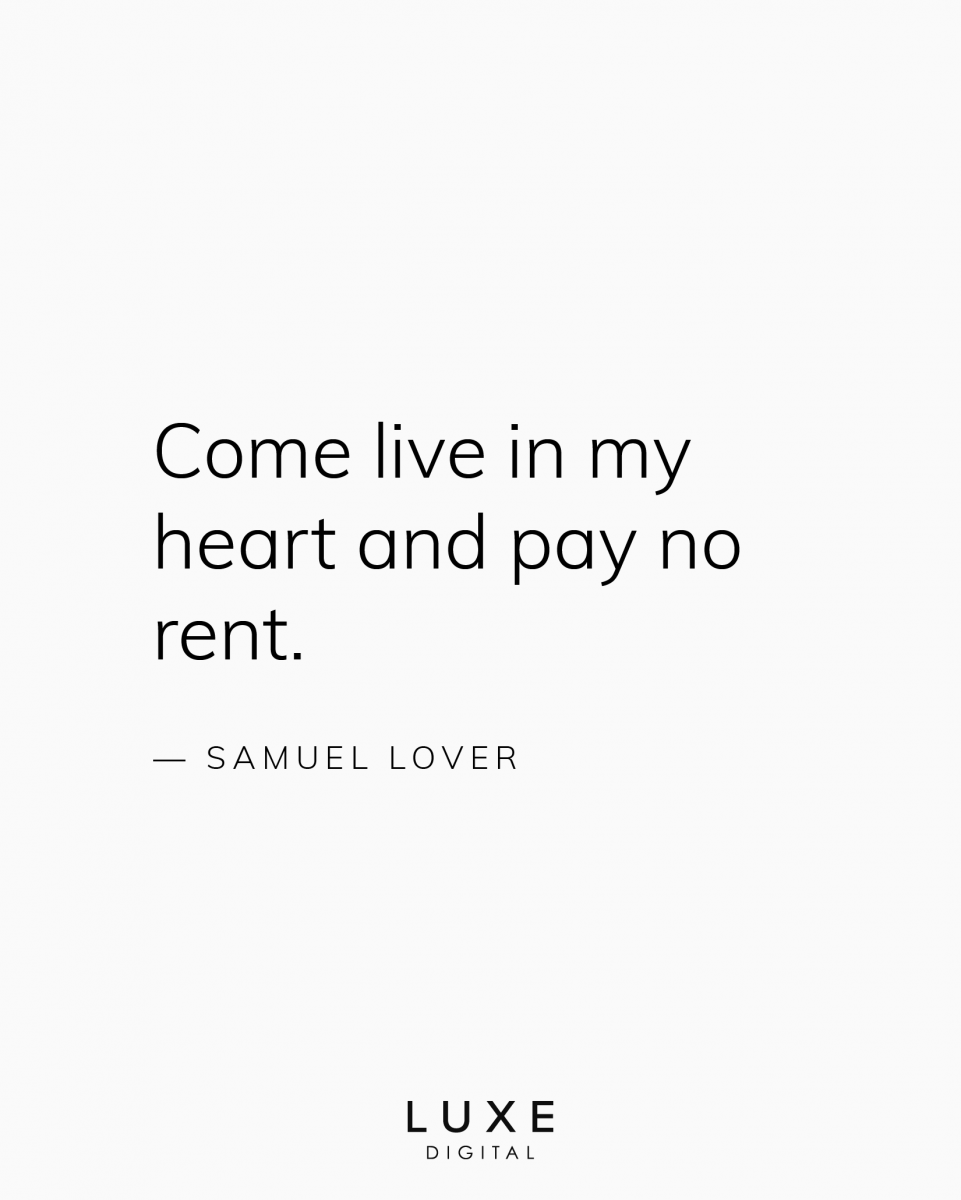 "If I had a flower for every time I thought of you… I could walk through my garden forever."
— Alfred Lord Tennyson
"Take my hand, take my whole life too. For I can't help falling in love with you."
— Elvis Presley
"I've tried so many times to think of a new way to say it, and it's still I love you."
— Zelda Fitzgerald
​​"When life gives you a gem of a partner, the everyday becomes precious, sparkling and rock solid."
— Florine Eppe Beauloye
"Love is the whole thing. We are only pieces."
— Rumi
"I love you and that's the beginning and end of everything."
— F. Scott Fitzgerald
"When I look into your eyes, I know I have found the mirror of my soul."
— Joey W. Hill
"All that you are is all that I'll ever need."
— Ed Sheeran
"My soul and your soul are forever tangled."
— N.R. Hart
"My love for you has no depth, its boundaries are ever-expanding."
— Christina White
"In all the world, there is no heart for me like yours. In all the world, there is no love for you like mine."
— Maya Angelou
"You're nothing short of my everything."
— Ralph Block
"You are, and always have been, my dream."
— Nicholas Sparks
"What is love? It is the morning and the evening star."
— Sinclair Lewis
"I would rather spend one lifetime with you, than face all the ages of this world alone."
— J.K.K. Tolken
"It was love at first sight, at last sight, at ever and ever sight."
― Vladimir Nabokov
"You're always the first and the last thing on this heart of mine. No matter where I go, or what I do, I'm thinking of you."
— Dierks Bentley
"Love does not consist in gazing at each other, but in looking outward together in the same direction."
— Antoine de Saint-Exupéry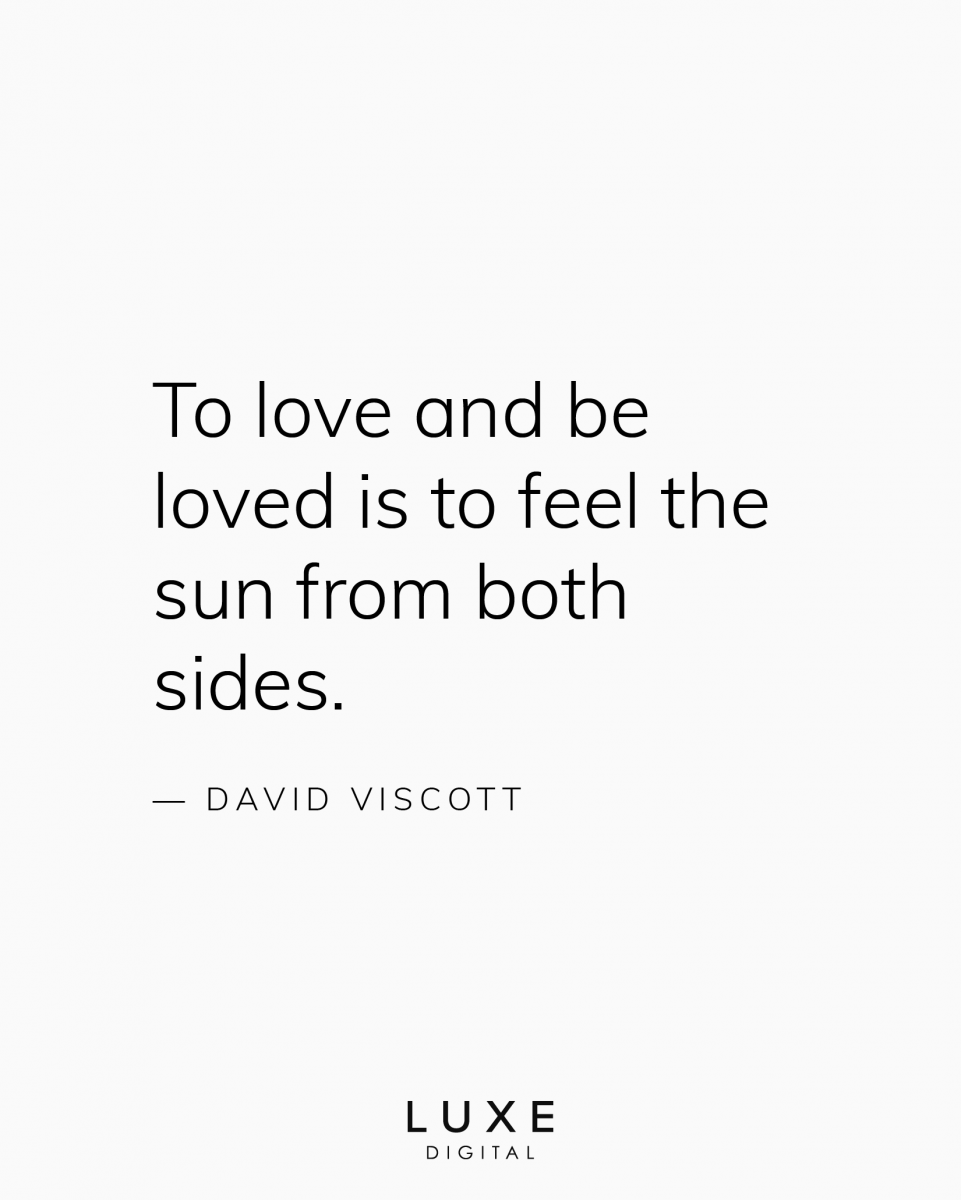 "The real lover is the man who can thrill you by kissing your forehead or smiling into your eyes or just staring into space."
— Marilyn Monroe
"Romance is the glamour which turns the dust of everyday life into a golden haze. "
― Elinor Glyn
"To be your friend was all I ever wanted; to be your lover was all I ever dreamed."
— Valerie Lombardo
"I fell in love the way you fall asleep: slowly, and then all at once."
— John Green, The Fault in Our Stars
"There is a madness in loving you, a lack of reason that makes it feel so flawless."
— Leo Christopher
"I promise to love you forever, every single day of forever."
— Twilight
"You don't love someone for their looks, or their clothes, or for their fancy car, but because they sing a song only you can hear."
— Oscar Wilde
"Cause all of me loves all of you. Love your curves and all your edges. All your perfect imperfections. Give your all to me. I'll give my all to you. You're my end and my beginning."
— John Legend
"Love is like the wind, you can't see it but you can feel it."
― Nicholas Sparks
"When you look at me, when you think of me, I am in paradise."
— William Makepeace Thackeray
"There is no remedy for love but to love more."
— Henry David Thoreau
"The water shines only by the sun. And it is you who are my sun."
— Charles de Leusse
"There is only one happiness in this life, to love and be loved."
— George Sand
"Love does not dominate; it cultivates."
— Johann Wolfgang von Goethe
"True love comes quietly, without banners or flashing lights. If you hear bells, get your ears checked."
— Erich Segal
"I swear I couldn't love you more than I do right now, and yet I know I will tomorrow."
— Leo Christopher
"Love recognizes no barriers."
— Maya Angelou​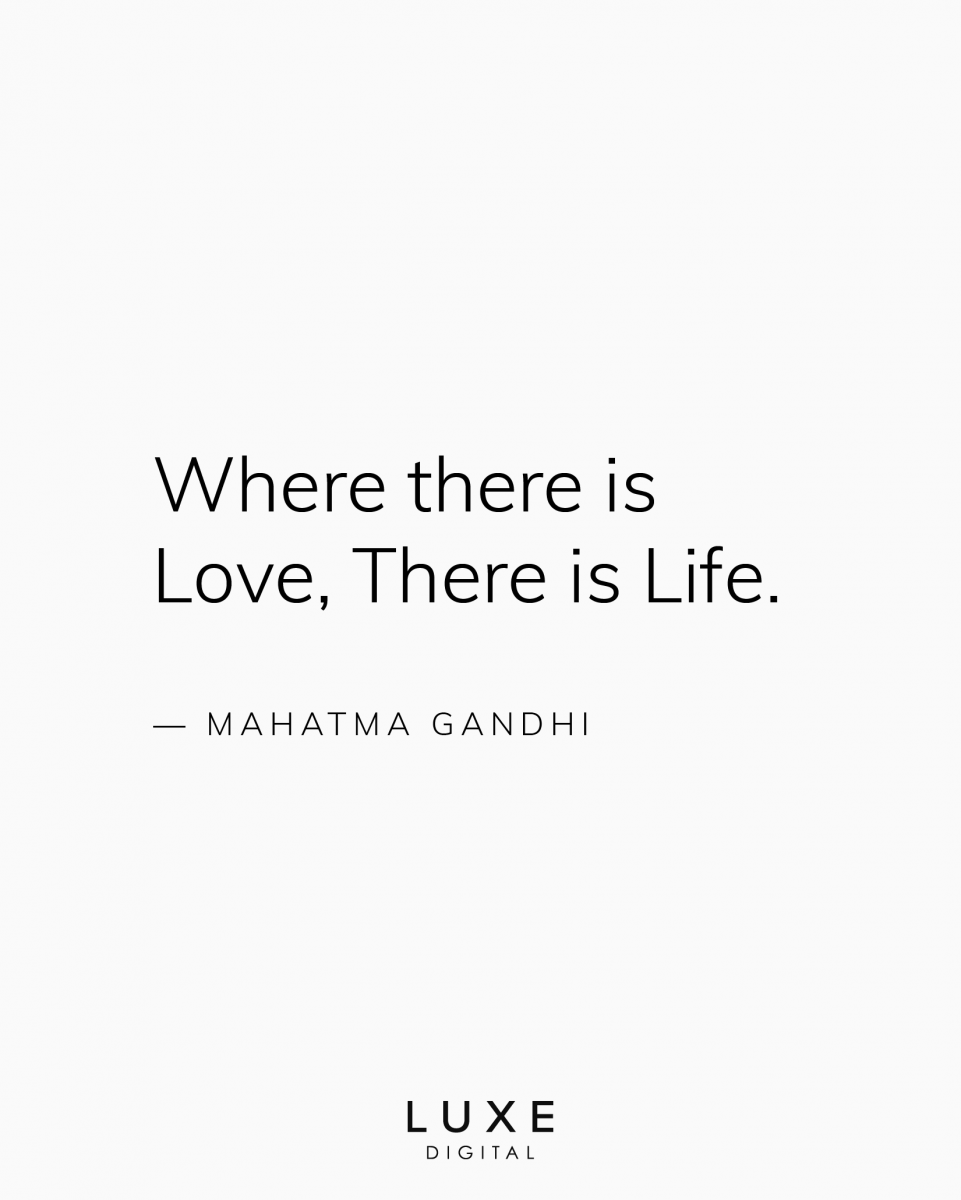 "We are most alive when we're in love."
— John Updike
"There is no charm equal to tenderness of heart."
— Jane Austen
"The heart has its reasons of which reason knows nothing."
— Blaise Pascal
"Love is friendship that has caught fire."
— Ann Landers
"You can't blame gravity for falling in love."
— Albert Einstein
"A simple "I love you" means more than money."
— Frank Sinatra
"Everything I do, I do it for you."
— Bryan Adams
"I want all of you, forever, you and me, every day."
— Nicholas Sparks, The Notebook
"True love stories never have endings."
— Richard Bach
"There's nothing that I wouldn't do to make you feel my love."
— Bob Dylan
"To be brave is to love someone unconditionally, without expecting anything in return."
— Madonna
"You know you're in love when you can't fall asleep because the reality is finally better than your dreams."
— Dr. Seuss
"Love is the flower; you've got to let it grow."
— John Lennon
"Maybe I don't know that much but I know this much is true, I was blessed because I was loved by you."
— Celine Dion
"Nobody has ever measured, not even poets, how much the heart can hold."
— Zelda Fitzgerald
"Love is an endless act of forgiveness."
— Beyoncé
"All you need is love. But a little chocolate now and then doesn't hurt."
— Charles M. Schulz
"First and foremost, self-love, and then give love away."
— Katy Perry
"The smile is the beginning of love."
— Mother Teresa
"Love was made for me and you"
— Nat King Cole
"I'd never lived before your love."
— Kelly Clarkson
"To feel the love of people whom we love is a fire that feeds our life."
— Pablo Neruda
"Never love anyone who treats you like you're ordinary."
— Oscar Wilde
"When I saw you I fell in love, and you smiled because you knew."
— Arrigo Boito
"The greatest happiness of life is the conviction that we are loved; loved for ourselves, or rather, loved in spite of ourselves."
— Victor Hugo
"You are my sun, my moon and all my stars."
— E. E. Cummings
"Whatever our souls are made of, his and mine are the same."
— Emily Brontë
"Oh, how a quiet love can drown out every fear."
— Jessica Katoff
"My night has become a sunny dawn because of you."
— Ibn Abbad
"I love you" begins by I, but it ends up by you."
― Charles de Leusse
"Come live in my heart and pay no rent."
— Samuel Lover
"To lose balance sometimes for love is part of living a balanced life."
— Elizabeth Gilbert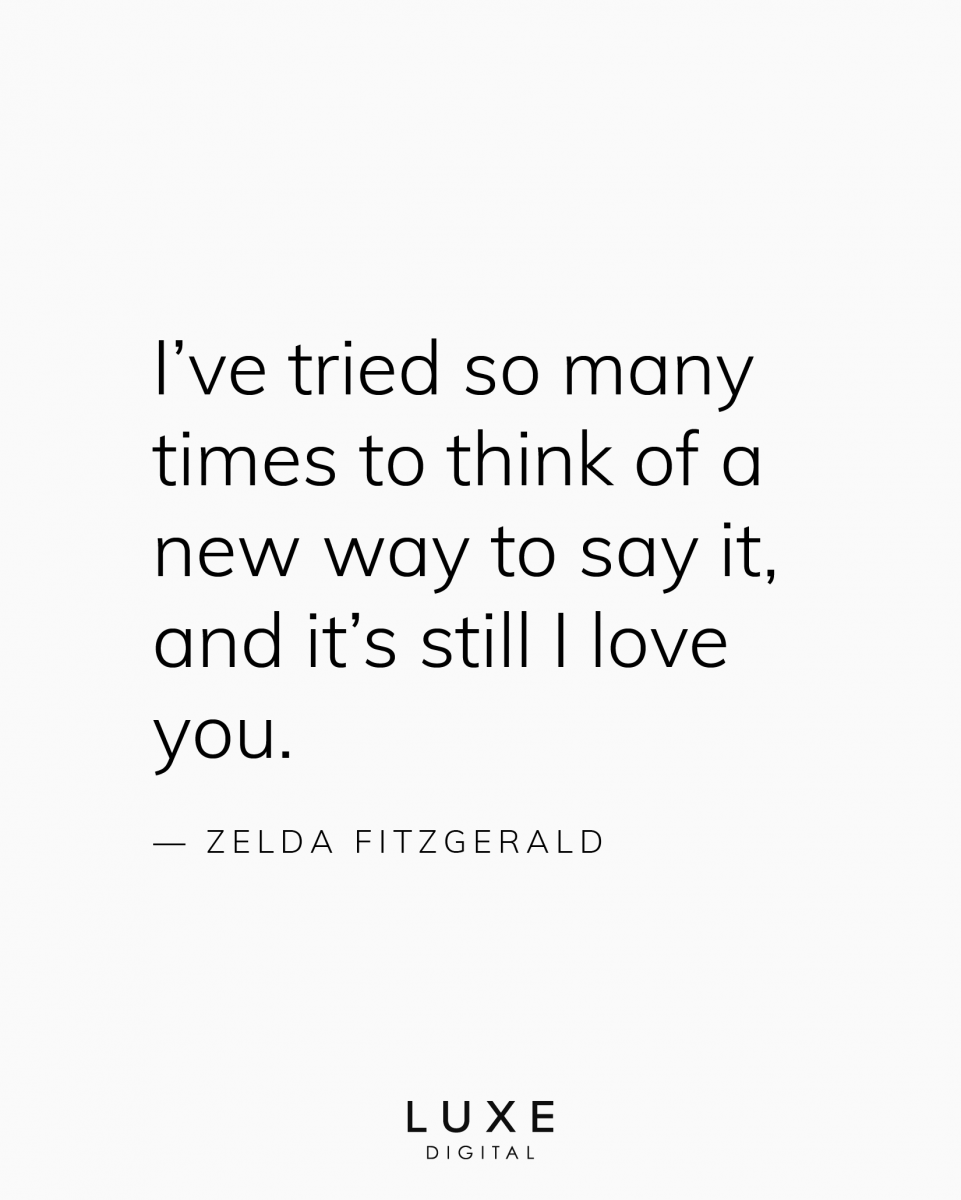 "Where there is Love, There is Life."
— Mahatma Gandhi
"It's easy to fall in love. The hard part is finding someone to catch you."
— Bertrand Russell
"To the world, you may be one person, but to one person you are the world."
— Dr. Seuss
"Love is a better teacher than duty."
— Albert Einstein
"You don't marry someone you can live with. You marry the person who you cannot live without."
— Aleatha Romig
"Life without love is like a tree without blossoms or fruit."
— Kahill Gibran
"Alone we can do so little; together we can do so much."
— Helen Keller
"Once in a while, right in the middle of an ordinary life, love gives us a fairy tale."
— Unknown
"Love planted a rose, and the world turned sweet."
— Katharine Lee Bates
"The real lover is a man who can thrill you by kissing your forehead or smiling into your eyes or just staring into space."
— Marilyn Monroe
"I love that you are my person and I am yours, that whatever door we come to, we will open it together."
— A.R. Asher
"I saw that you were perfect, and so I loved you. Then I saw that you were not perfect and I loved you even more."
— Angelita Lim
"You are my greatest adventure."
— Mr. Incredible, The Incredibles
"A kiss is a lovely trick designed by nature to stop speech when words become superfluous."
— Ingrid Bergman
"The best love is the kind that awakens the soul; that makes us reach for more, that plants the fire in our hearts and brings peace to our minds. That's what I hope to give you forever."
— Noah Calhoun
"They say when you meet the love of your life, time stops, and that's true."
— Daniel Wallace
"Love has nothing to do with what you are expecting to get–only with what you are expecting to give–which is everything."
— Katharine Hepburn
"I love you for all that you are, all that you have been and all that you will be."
— Unknown
"In love there are two things– bodies and words."
— Joyce Carol Oates
"Love makes your soul crawl out from its hiding place."
— Zora Neale Hurston
"Love is a fire. But whether it is going to warm your hearth or burn down your house, you can never tell."
— Joan Crawford
"Love is an irresistible desire to be irresistibly desired."
— Robert Frost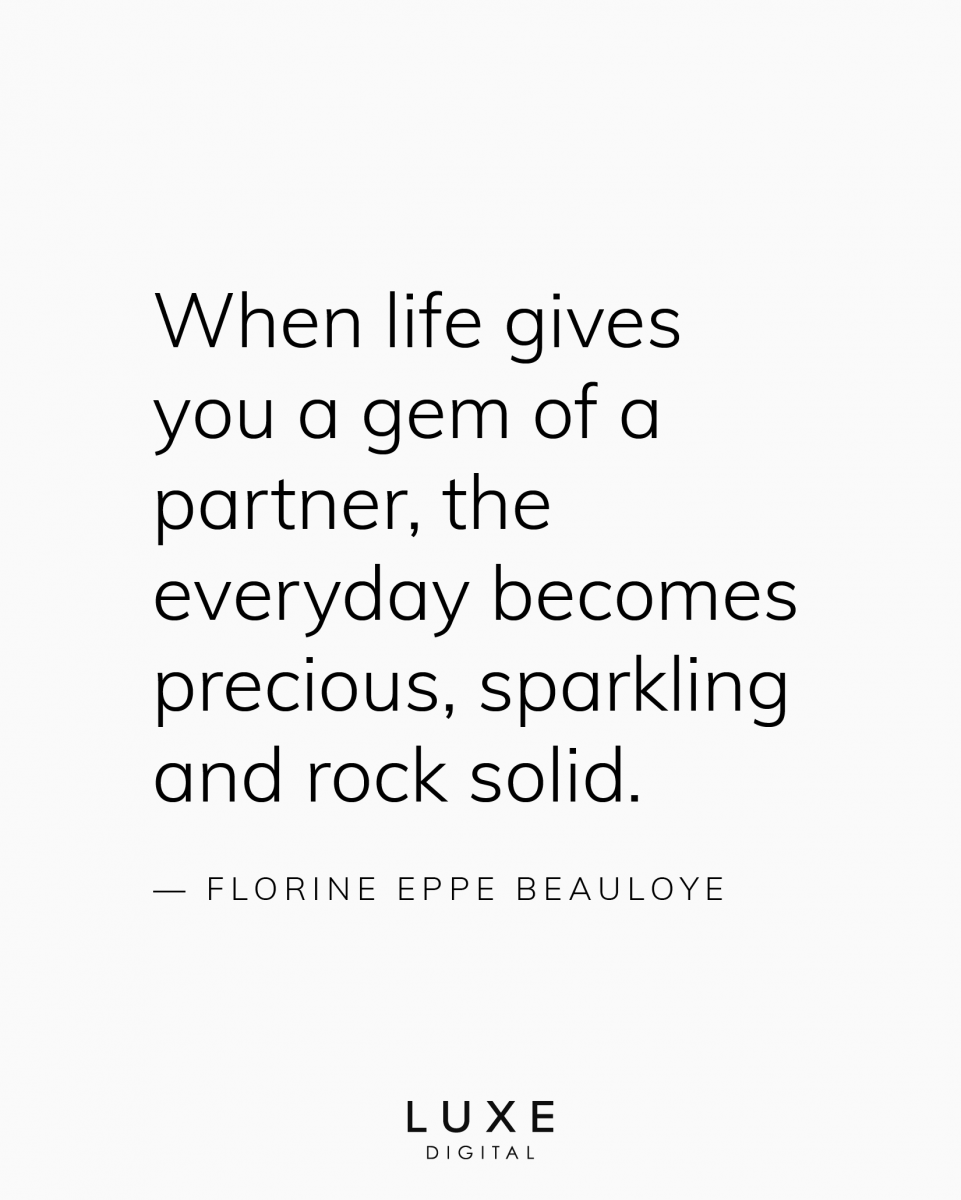 "When you realize you want to spend the rest of your life with somebody, you want the rest of your life to start as soon as possible."
— When Harry Met Sally
"I need you like a heart needs a beat."
— Unknown
"If I know what love is, it is because of you."
— Hermann Hesse
"I love you more than I have ever found a way to say to you."
— Ben Folds
"I need you like a heart needs a beat."
— One Republic
"You are the best thing that's ever been mine."
— Taylor Swift