Ah, the pursuit of happiness. Life throws us all kinds of curveballs, and we're guaranteed more ups and downs than the stock market. However, those moments of purity, peace, and a sense of equilibrium with the world around us make it all worth it. When are you at your happiest? Perhaps it's seeing your child smile, or when the sun's beaming and you have a free, empty day stretching ahead of you. Or, maybe it's when you're utterly absorbed in a book that truly speaks to your soul. Whatever your recipe for happiness, you deserve it.
While there's no tried-and-tested formula for finding happiness (anyway, it's a journey, not a destination—are we right?), there are plenty of life quotes out there to help us put things in perspective:
Whether we're having a down day or we simply need a boost (also, don't forget to read the best motivational quotes and inspirational quotes), turning to one of the (literal) thousands of quotes on happiness is a great therapy. Philosophers, poets, monks, authors, and well—pretty much everyone, has something to say on the matter of happiness; and naturally, that glowy sensation we associate with happiness translates beautifully into words.
While undoubtedly a complicated subject, talented, eloquent, and deep thinkers have tried to tie up the concept of happiness in digestible morsels. The result? An absolute gold mine of quotes on happiness, ready to give you a pick-me-up when you need one.
From Rumi to Thomas Jefferson to Gandhi and Buddha himself, everyone's thrown their two cents in at some point. So, for a glowing selection of life quotes to make you smile, reflect, and feel at peace with the world, read on for our thoughtfully-curated quotes on happiness.
103 quotes on happiness
"There is no path to happiness; happiness is the path."
— Buddha
"The greatest happiness of life is the conviction that we are loved; loved for ourselves, or rather, loved in spite of ourselves."
— Victor Hugo
"The purpose of our lives is to be happy."
— Dalai Lama
"The secret of happiness, you see is not found in seeking more, but in developing the capacity to enjoy less."
— Socrates
"Get busy living or get busy dying."
— Stephen King
"You only live once, but if you do it right, once is enough."
— Mae West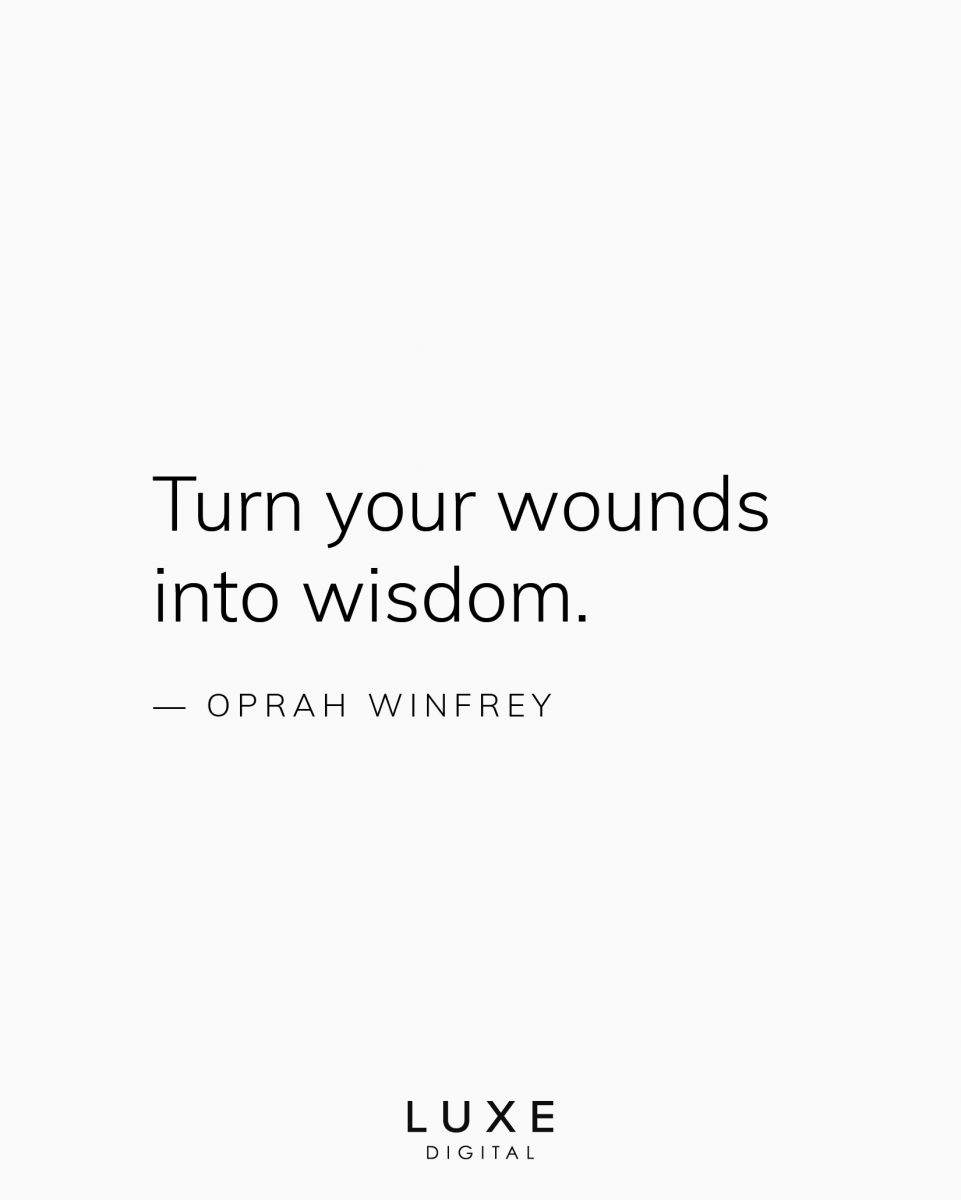 "If you want to live a happy life, tie it to a goal, not to people or things."
— Albert Einstein
"Not how long, but how well you have lived is the main thing."
— Seneca
"The best portion of a good man's life is his little nameless, unencumbered acts of kindness and of love."
— Wordsworth
"Happiness is like a butterfly; the more you chase it, the more it will elude you, but if you turn your attention to other things, it will come and sit softly on your shoulder."
— Henry David Thoreau
"Be happy for this moment. This moment is your life."
— Omar Khayyam
"Nobody who ever gave his best regretted it."
— George Halas
"All life is an experiment. The more experiments you make, the better."
— Ralph Waldo Emerson
"Every moment is a fresh beginning."
— T.S. Eliot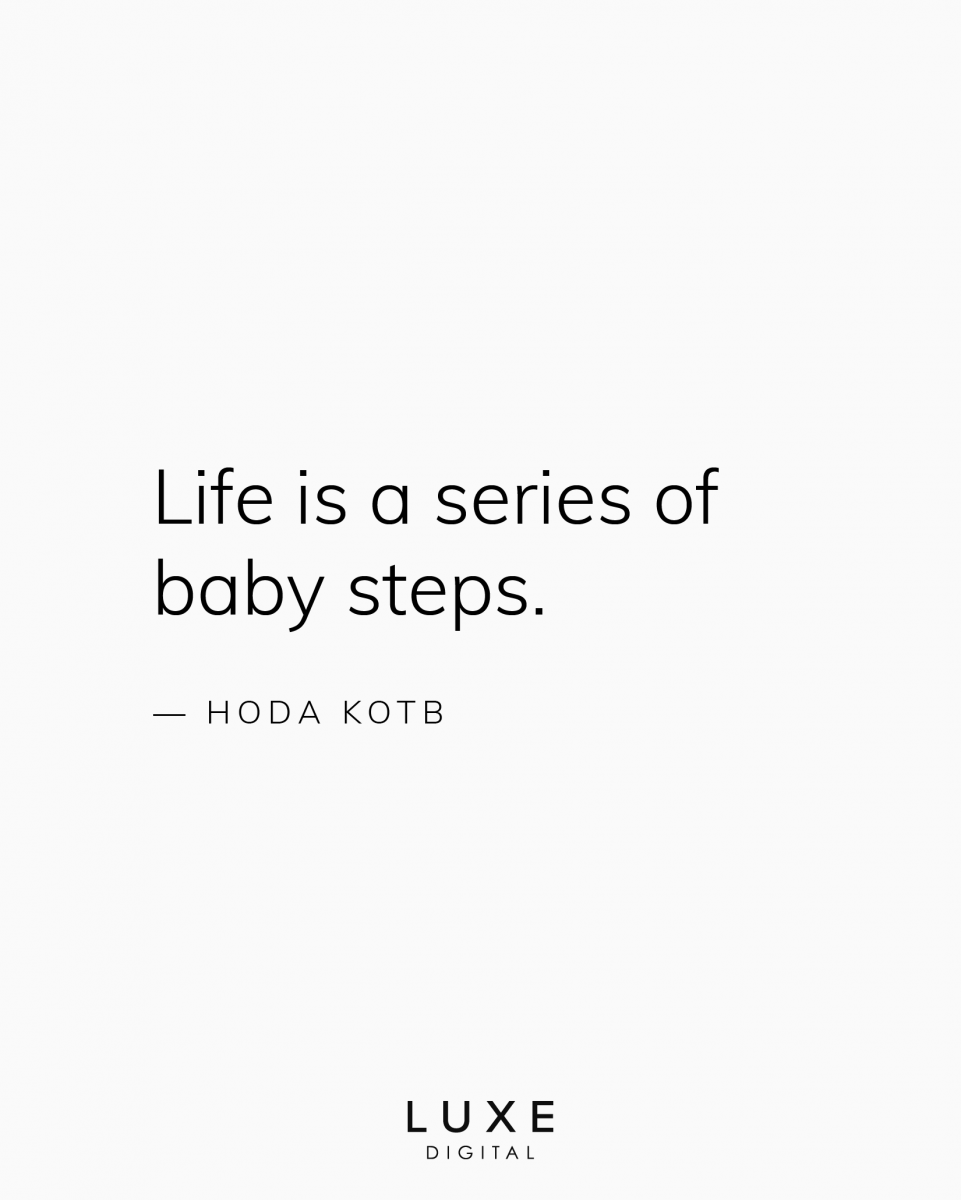 "The more you praise and celebrate your life, the more there is in life to celebrate."
— Oprah Winfrey
"You choose the life you live. If you don't like it, it's on you to change it because no one else is going to do it for you."
— Kim Kiyosaki
"If we don't change, we don't grow. If we don't grow, we aren't really living."
— Gail Sheehy
"Nothing is more honorable than a grateful heart."
— Seneca
"There are no regrets in life, just lessons."
— Jennifer Aniston
"Be where you are; otherwise you will miss your life."
— Buddha
"Our greatest happiness does not depend on the condition of life in which chance has placed us, but is always the result of a good conscience, good health, occupation, and freedom in all just pursuits."
— Thomas Jefferson

"Find people who will make you better."
— Michelle Obama
"It's never too late – never too late to start over, never too late to be happy."
— Jane Fonda
"The greatest pleasure of life is love."
— Euripides
"We become not a melting pot but a beautiful mosaic. Different people, different beliefs, different yearnings, different hopes, different dreams."
— Jimmy Carter
"If you spend your whole life waiting for the storm, you'll never enjoy the sunshine."
— Morris West
"Live in the sunshine, swim the sea, drink the wild air."
— Ralph Waldo Emerson
"Life is a flower of which love is the honey."
— Victor Hugo
"I just think happiness is what makes you pretty. Period. Happy people are beautiful."
— Drew Barrymore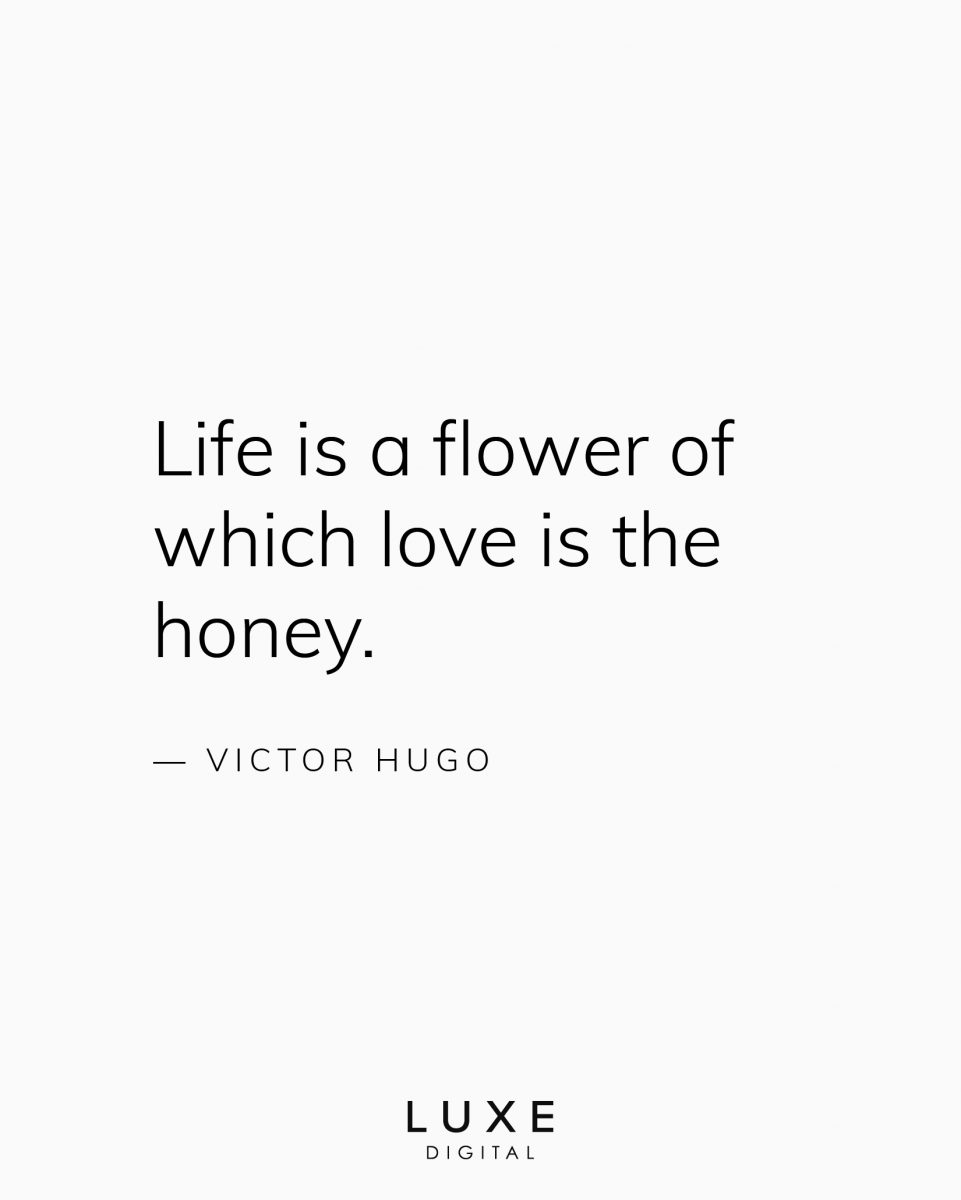 "Life is not a problem to be solved, but a reality to be experienced."
— Soren Kierkegaard
"Sing like no one's listening, love like you've never been hurt, dance like nobody's — watching, and live like it's heaven on earth."
— Mark Twain
"Watch your thoughts; they become words. Watch your words; they become actions. Watch your actions; they become habits. Watch your habits; they become character. Watch your character; it becomes your destiny."
— Lao-Tze
"The healthiest response to life is joy."
— Deepak Chopra
"Be thankful for what you have; you'll end up having more. If you concentrate on what you don't have, you will never, ever have enough."
— Oprah Winfrey
"Mistakes are a fact of life. It is the response to the error that counts."
— Nikki Giovanni
"If I wait for someone else to validate my existence, it will mean that I'm shortchanging myself."
— Zanele Muholi
"Life is not so much what you accomplish as what you overcome."
— Robin Roberts
"There is only one happiness in this life, to love and be loved."
— George Sand
"Done is better than perfect."
— Sheryl Sandberg
"Delete the negative; accentuate the positive!"
— Donna Karan
"A great obstacle to happiness is to expect too much happiness."
— Bernard de Fontenelle
"It is not how much we have, but how much we enjoy, that makes happiness."
— Charles Spurgeon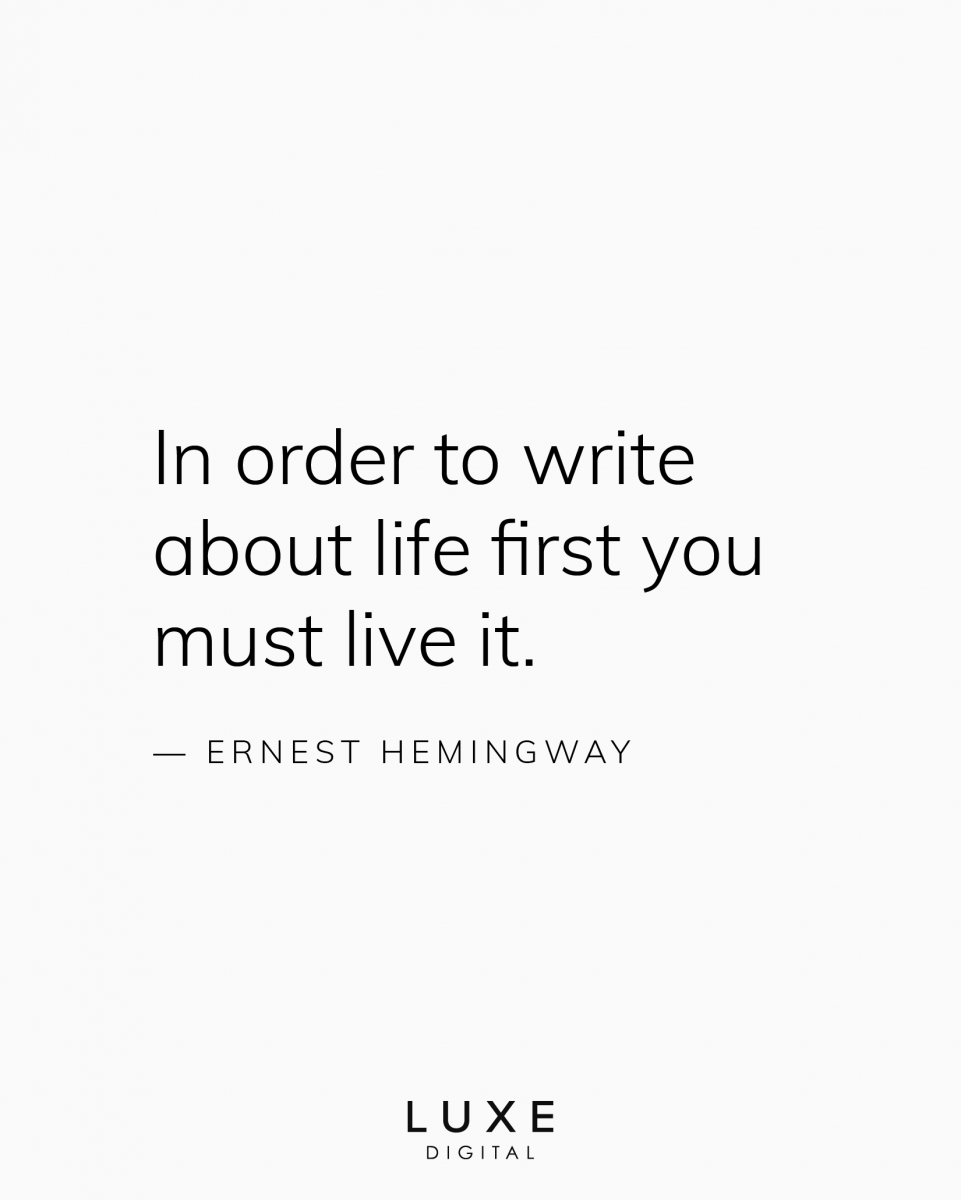 "Happiness is not something ready made. It comes from your own actions."
— Dalai Lama
"Life is a series of baby steps."
— Hoda Kotb
"Love yourself first and everything else falls into line."
— Lucille Ball
"Those who don't believe in magic will never find it."
— Roald Dahl
"The biggest adventure you can take is to live the life of your dreams."
— Oprah Winfrey
"It's not what we have in life but who we have in our life that matters."
— Margaret Laurence
"You can't go back and change the beginning, but you can start where you are and change the ending."
— C.S. Lewis
"For every minute you are angry, you lose sixty seconds of happiness."
— Ralph Waldo Emerson
"The best thing to hold onto in life is each other."
— Audrey Hepburn
"To live is the rarest thing in the world. Most people exist, that is all."
— Oscar Wilde
"The two most important days in your life are the day you are born and the day you find out why."
— Mark Twain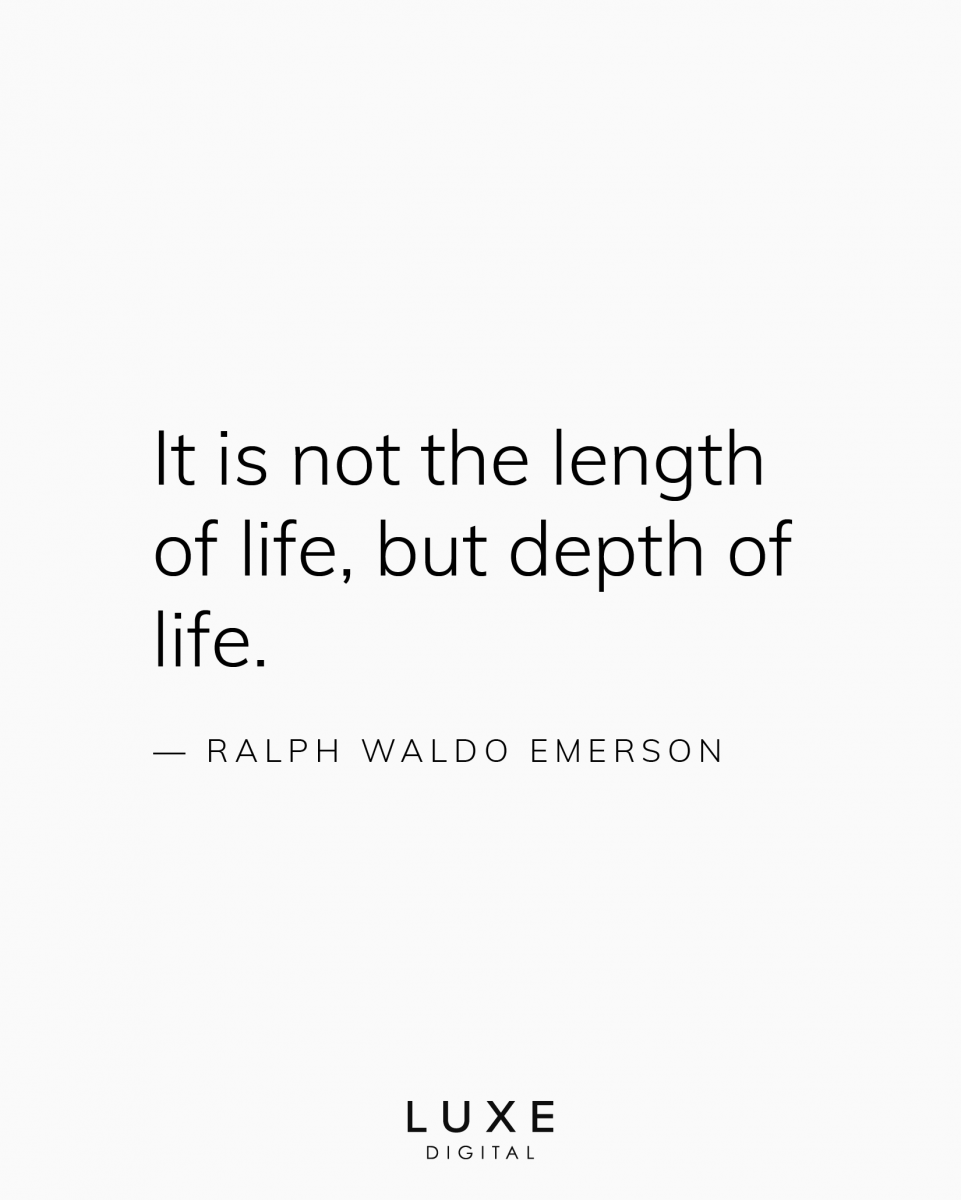 "It is not the length of life, but depth of life."
— Ralph Waldo Emerson
"Folks are usually about as happy as they make up their minds to be."
— Abraham Lincoln
"Happiness is when what you think, what you say, and what you do are in harmony."
— Mahatma Gandhi
"The happiness of your life depends on the quality of your thoughts."
— Marcus Aurelius
"Count your age by friends, not years. Count your life by smiles, not tears."
— John Lennon
"Success is getting what you want, happiness is wanting what you get."
— W.P. Kinsella
"When you think positive, good things happen."
— Matt Kemp
"Happiness is holding someone in your arms and knowing you hold the whole world."
— Orhan Parnuk
"Let us be grateful to the people who make us happy; they are the charming gardeners who make our souls blossom."
— Marcel Proust
"Happiness grows at our own firesides, and is not to be picked in strangers' gardens."
— Douglas Jerrold
"Learn to enjoy every minute of your life. Be happy now. Don't wait for something outside of yourself to make you happy in the future."
— Earl Nightingale
"The search for happiness is one of the chief sources of unhappiness."
— Eric Hoffer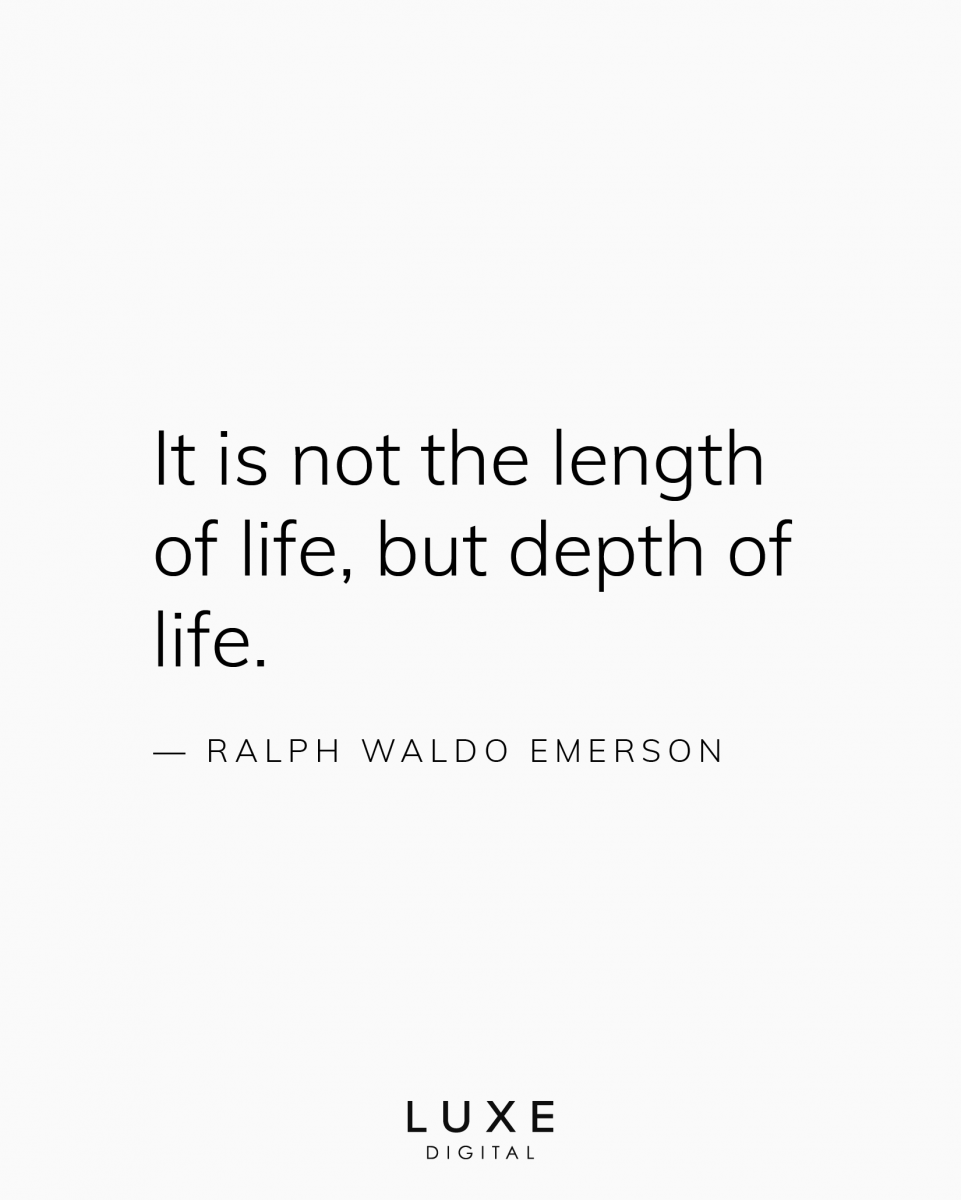 "We tend to forget that happiness doesn't come as a result of getting something we don't have, but rather of recognizing and appreciating what we do have."
— Frederick Keonig
"True happiness is not attained through self-gratification, but through fidelity to a worthy purpose."
— Helen Keller
"Real happiness is not of temporary enjoyment, but is so interwoven with the future that it blesses for ever."
— James Lendall Basford
"When you do things from the soul, you feel a river moving in you, a joy."
— Rumi
"Happiness is a constant work-in-progress, because solving problems is a constant work-in-progress – the solutions to today's problems will lay the foundation for tomorrow's problems, and so on. True happiness occurs only when you find the problems you enjoy having and enjoy solving."
— Mark Manson
"Happiness is a well-balanced combination of love, labour, and luck."
— Mary Wilson Little
"Happiness always looks small while you hold it in your hands, but let it go, and you learn at once how big and precious it is."
— Maxim Gorky
"Most people would rather be certain they're miserable, than risk being happy."
— Robert Anthony
"Happiness is the experience of loving life. Being happy is being in love with that momentary experience. And love is looking at someone or even something and seeing the absolute best in him/her or it. Love is happiness with what you see. So love and happiness really are the same thing…just expressed differently."
— Robert McPhillips
"The happiness of life is made up of the little charities of a kiss or smile, a kind look, a heartfelt compliment."
— Samuel Taylor Coleridge
"Happiness is a conscious choice, not an automatic response."
— Mildred Barthel
"Learn to value yourself, which means: fight for your happiness."
— Ayn Rand
"Happiness is the meaning and the purpose of life, the whole aim and end of human existence."
— Aristotle
"If you want to be happy, be."
— Leo Tolstoy
"You will never be happy if you continue to search for what happiness consists of. You will never live if you are looking for the meaning of life."
— Albert Camus
"Whoever is happy will make others happy."
— Anne Frank
"You can only have bliss if you don't chase it."
— Henepola Gunaratana
"Success is not the key to happiness. Happiness is the key to success. If you love what you are doing, you will be successful."
— Albert Schweitzer
"Be happy. It's one way of being wise."
— Colette
"The habit of being happy enables one to be freed, or largely freed, from the domination of outward conditions."
— Robert Louis Stevenson
"If you want to be happy, set a goal that commands your thoughts, liberates your energy, and inspires your hopes."
— Andrew Carnegie
"If you want others to be happy, practice compassion. If you want to be happy, practice compassion."
— Dalai Lama
"Joy is a net of love by which you can catch souls."
— Mother Teresa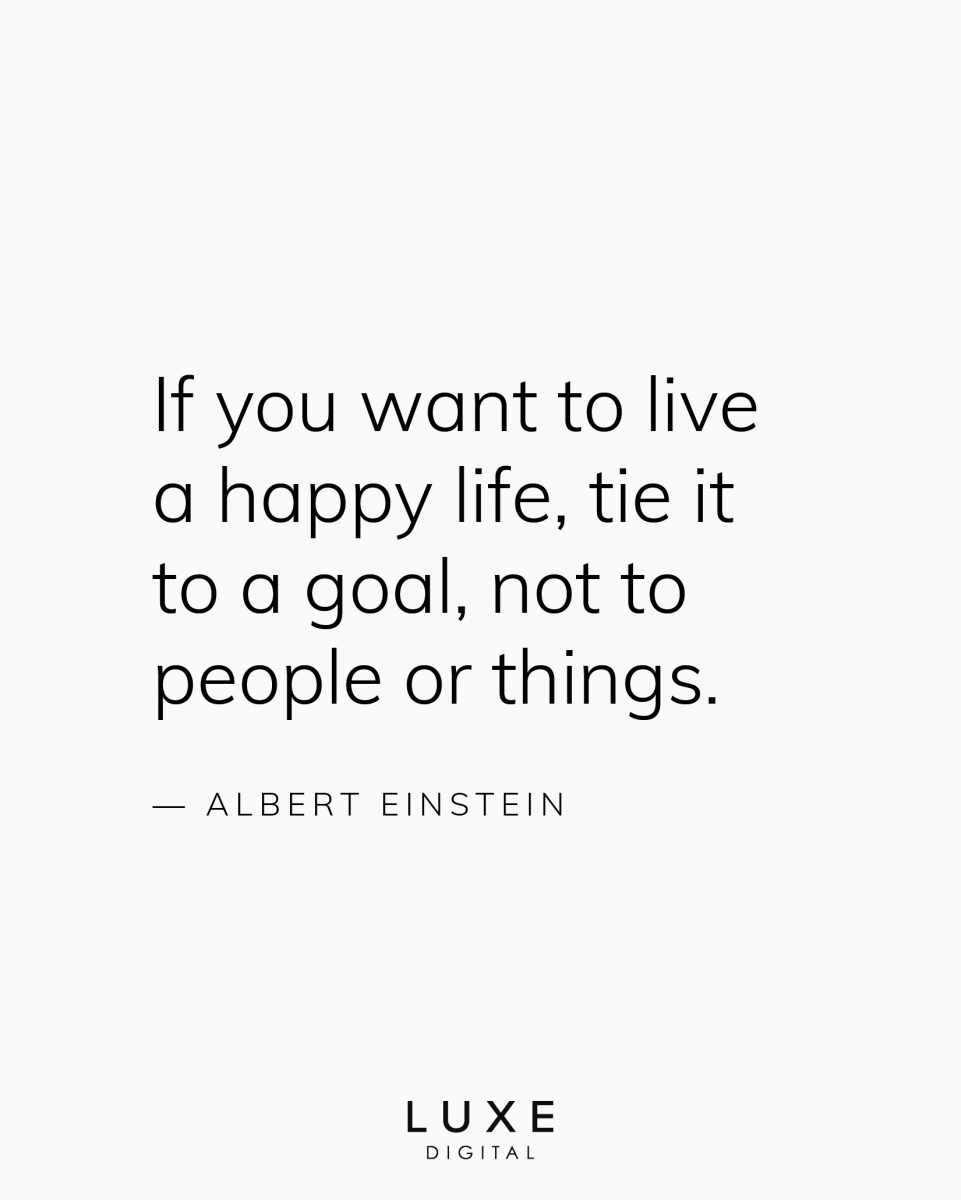 "It isn't what you have or who you are or where you are or what you are doing that makes you happy or unhappy. It is what you think about it."
— Dale Carnegie
"Happiness is not something you postpone for the future; it is something you design for the present."
— Jim Rohn
"The foolish man seeks happiness in the distance, the wise grows it under his feet."
— James Oppenheim
"Plenty of people miss their share of happiness, not because they never found it, but because they didn't stop to enjoy it."
— William Feather
"We cannot be happy if we expect to live all the time at the highest peak of intensity. Happiness is not a matter of intensity but of balance and order and rhythm and harmony."
— Thomas Merton
"Learn to let go. That is the key to happiness."
— Buddha
"Life isn't about waiting for the storm to pass, it's about learning to dance in the rain."
— Vivian Greene
"Never let the fear of striking out keep you from playing the game."
— Babe Ruth
"Your time is limited, so don't waste it living someone else's life. Don't be trapped by dogma – which is living with the results of other people's thinking."
— Steve Jobs
"If life were predictable it would cease to be life, and be without flavor."
— Eleanor Roosevelt
"The whole secret of a successful life is to find out what is one's destiny to do, and then do it."
— Henry Ford
"Turn your wounds into wisdom."
— Oprah Winfrey
"If you want to be happy, do not dwell in the past, do not worry about the future, focus on living fully in the present."
— Roy T. Bennett
"Life imposes things on you that you can't control, but you still have the choice of how you're going to live through this."
— Celine Dion
"In order to write about life first you must live it."
— Ernest Hemingway