The 2021 edition of the Abu Dhabi International Boat Show (ADIBS), the UAE capital's prestige yacht, leisure marine and fishing show, is now open for registration for all exhibitors, media professionals and visitors.
Organised by Capital Events, part of Abu Dhabi National Exhibitions Company, the show will take place at the Abu Dhabi National Exhibition Centre (ADNEC) and ADNEC Marina. The UAE capital's prestigious yacht, leisure marine, water sports and fishing show will return for its third edition from 13 to 16 October 2021.
This year's event will showcase an incredible range of marine activities, including boat chartering and affordable boating – which will take place for the first time in the event's history.
Whether you are a boating enthusiast, a boat owner or simply looking for a family day out in Abu Dhabi, ADIBS offers something for everyone.
It is the perfect central hub to discover the latest accessible and affordable ways to get into boating, watersports and fishing whilst enjoying the entertainment and attractions at this outdoor event. And if you are a houseboat lover, the ADIBS is obviously the perfect place for you this October.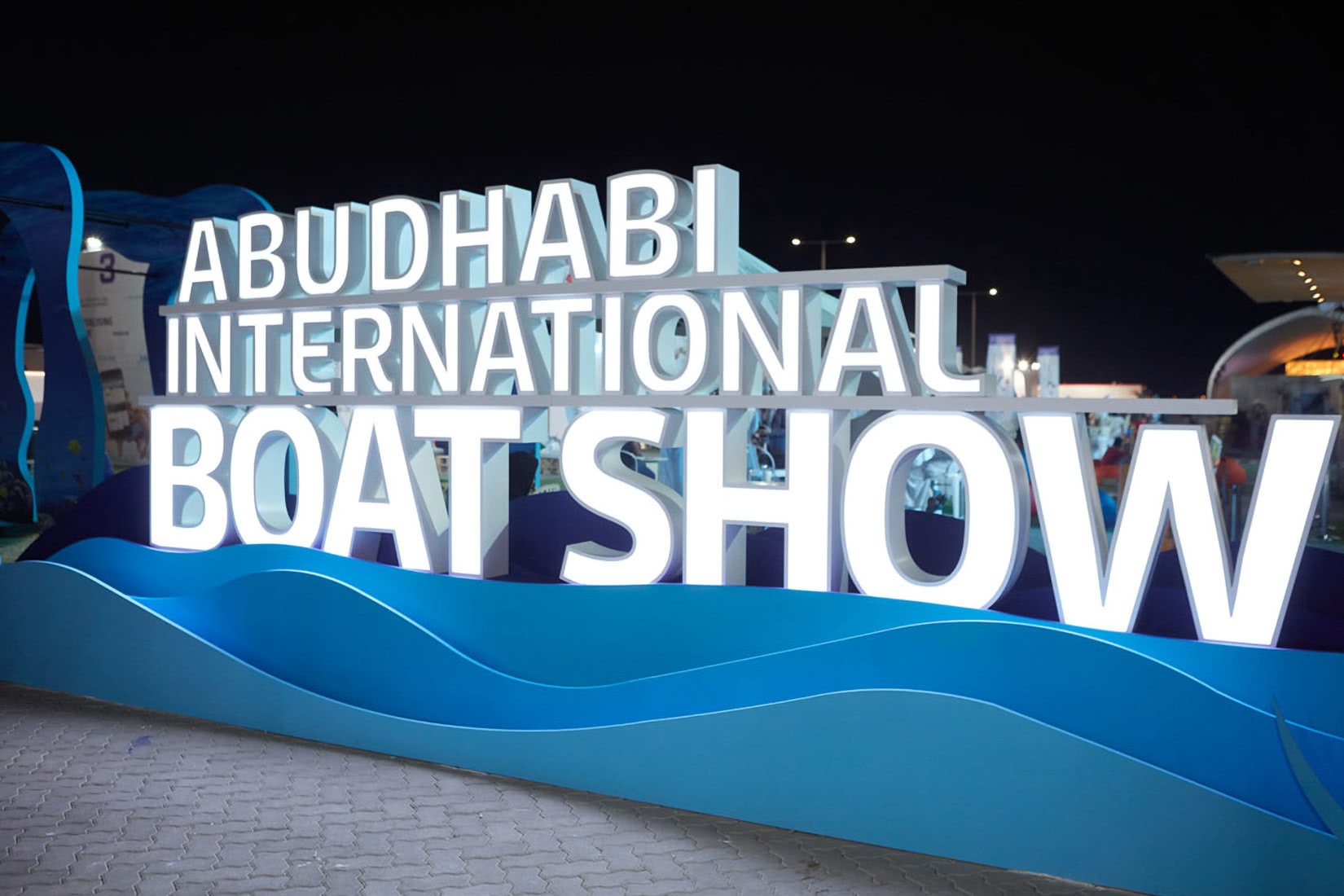 There will be the opportunity to meet with regional houseboat specialists and builders of the biggest houseboats in Abu Dhabi. Fishing equipment will also play a major part in the event with the chance to meet local and regional fishing companies and to buy the latest in fishing equipment.
For those interested in upgrading their boat, there are a number of exhibitors that will be able to advise visitors on new navigation equipment, top-of-the-range outboard engines and everything in between. The exhibitors are gearing up for their regional launches of the latest in sustainable engine technology. ADIBS is the perfect platform allowing visitors to browse and purchase the latest products and technology currently being supplied to the leisure marine market in the UAE.​
This year's event boasts a plethora of activities including the 'Desert Shield Arena' challenge. Desert Shield Fitness is the first Obstacle Course Racing (OCR) gym in Abu Dhabi & UAE, an experiential activation that encourages kids and adults to try and push themselves and conquer obstacles in a healthy and fun way. There will be a number of hands-on OCR challenges and competitions, including a 30-second tyre flip sprint contest. Winners of the competitions will be announced and contacted after the show.
Budding gourmets and home chefs will love the Fishmarket live cookery demonstration, with the award-winning Chef Manish Law, named one of the Middle-East's top 50 Chefs by Hotelier Middle East magazine. Executive Chef at the Fishmarket at Intercontinental Abu Dhabi, Chef Manish will be demonstrating some of his signature dishes and sharing his tips and tricks on perfection in the kitchen. He will also be sharing some of his recipes for you to try at home as well as some prizes for the crowd.
There will also be an exciting opportunity to practice your golf swing while feeding the fish. Saadiyat Beach Golf Club will be on-hand to coach and develop your golf skills as you drive a golf ball made from fish food as far you can into the water and prizes will be awarded for skill and style.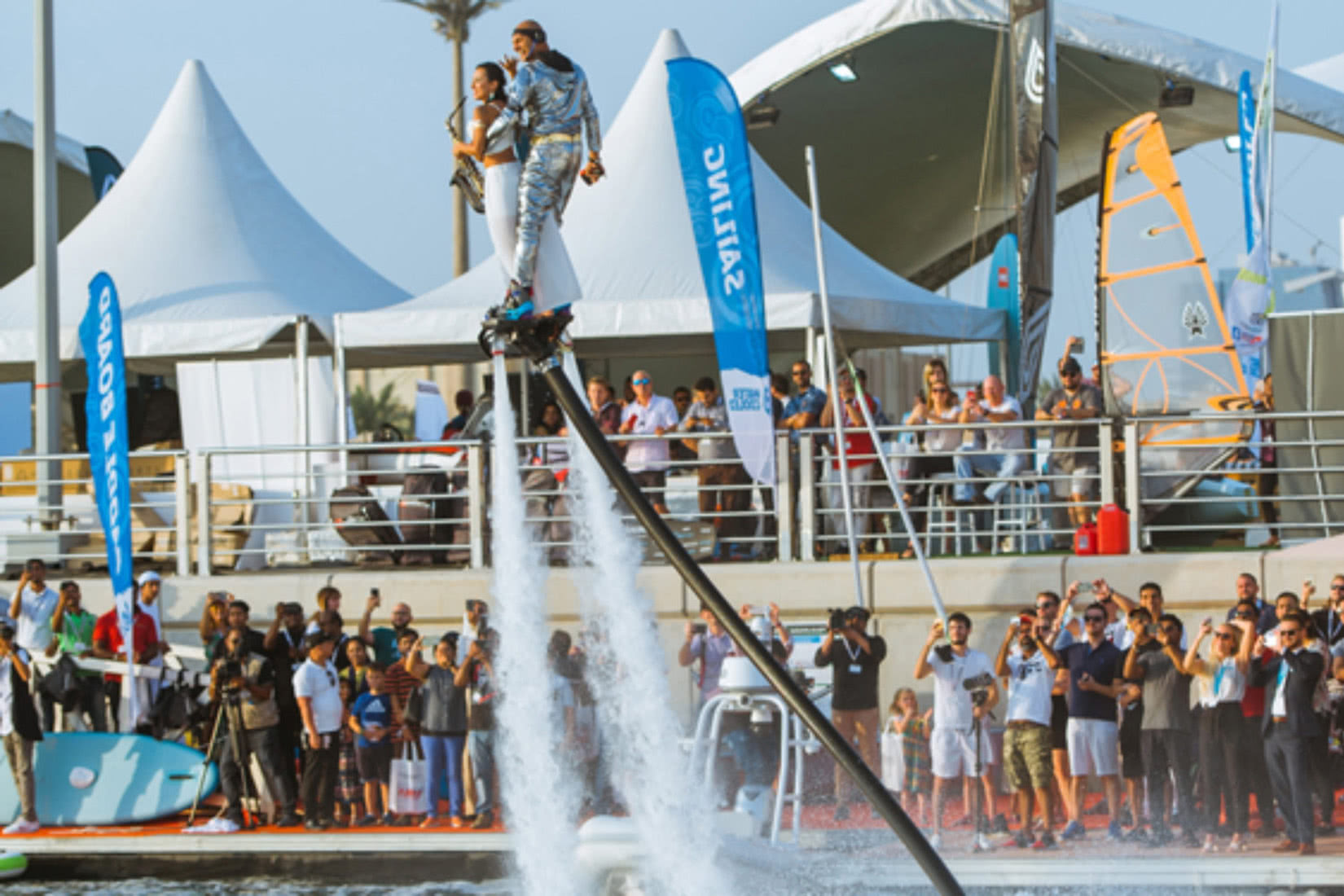 The Flyboarding Championship, organised by Abu Dhabi International Marine Sports Club, will see UAE competitors contending in the novice and expert categories, showing off their skills and tricks on the water. Participants can look forward to the excitement of the professional flyboarders pushing themselves to their limits on the water, diving like dolphins and soaring like eagles, up to 15m in the air. In addition, music and entertainment will be present at the event, enabling fun for the whole family.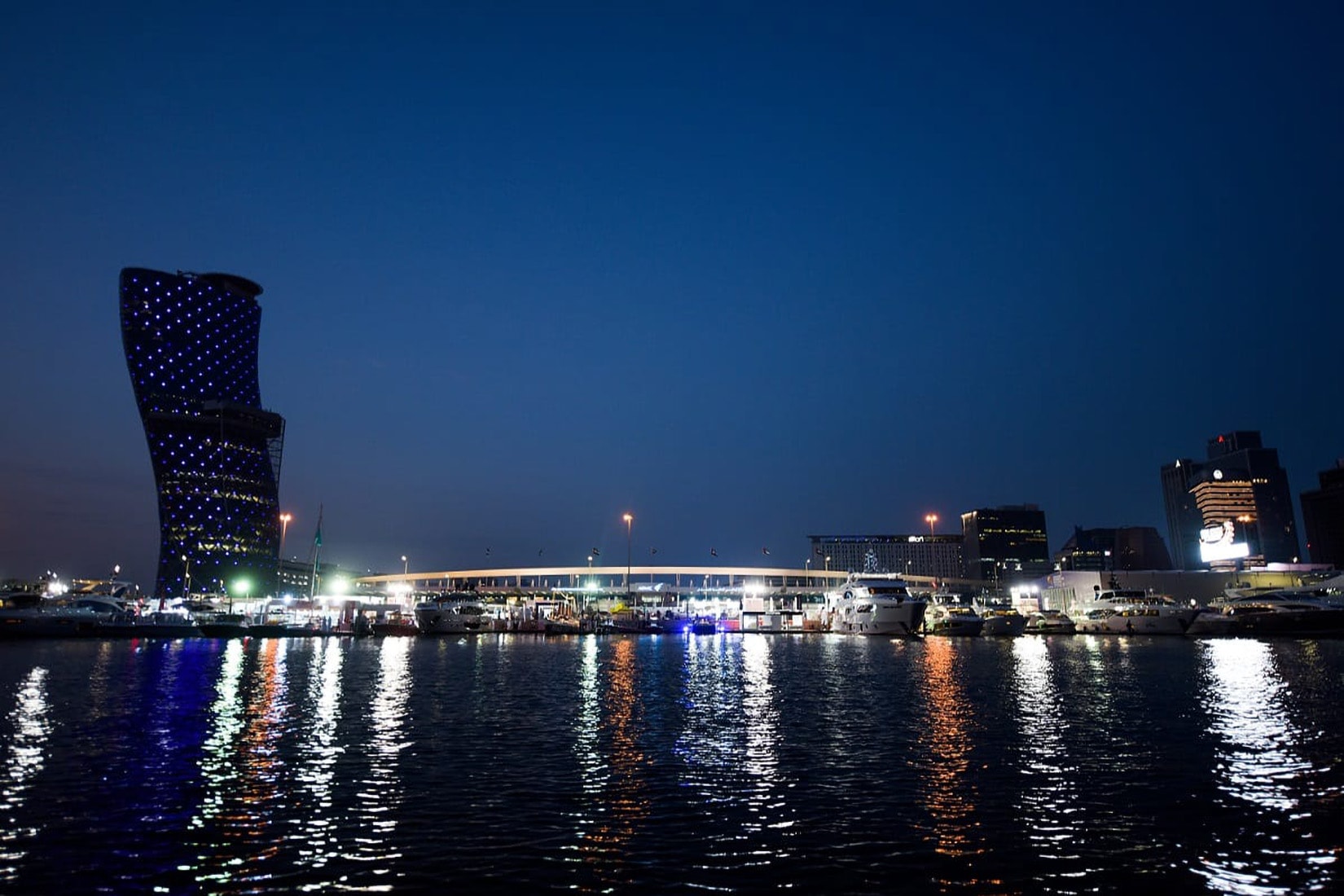 Participants are now able to register through the Abu Dhabi International Boat Show's website. Timings for the Abu Dhabi International Boat Show are 4pm to 10pm from October 13 to 15 and 4pm to 9pm for October 16.