In case you missed the memo, the soundbite of this century is 'less is more'. Minimalism is running riot (quietly and with great subtlety, of course), and this pared-back lifestyle has us donating little-used items, buying less, and choosing better, more consciously-made products. Still need convincing? Allow us to introduce you to Oishya. A home and kitchenware company specializing in Japanese-handcrafted pieces, this cutting-edge brand is causing a storm that's reached the shores of Europe and beyond.
Ideated when founder Kamila found herself trawling London stores seeking a quality chef's knife for her partner—with no success and mounting frustration—she took matters into her own hands. After employing a Japanese blacksmith to craft the chef's knife of her (and her boyfriend's) dreams, the brainwave of Oishya had begun.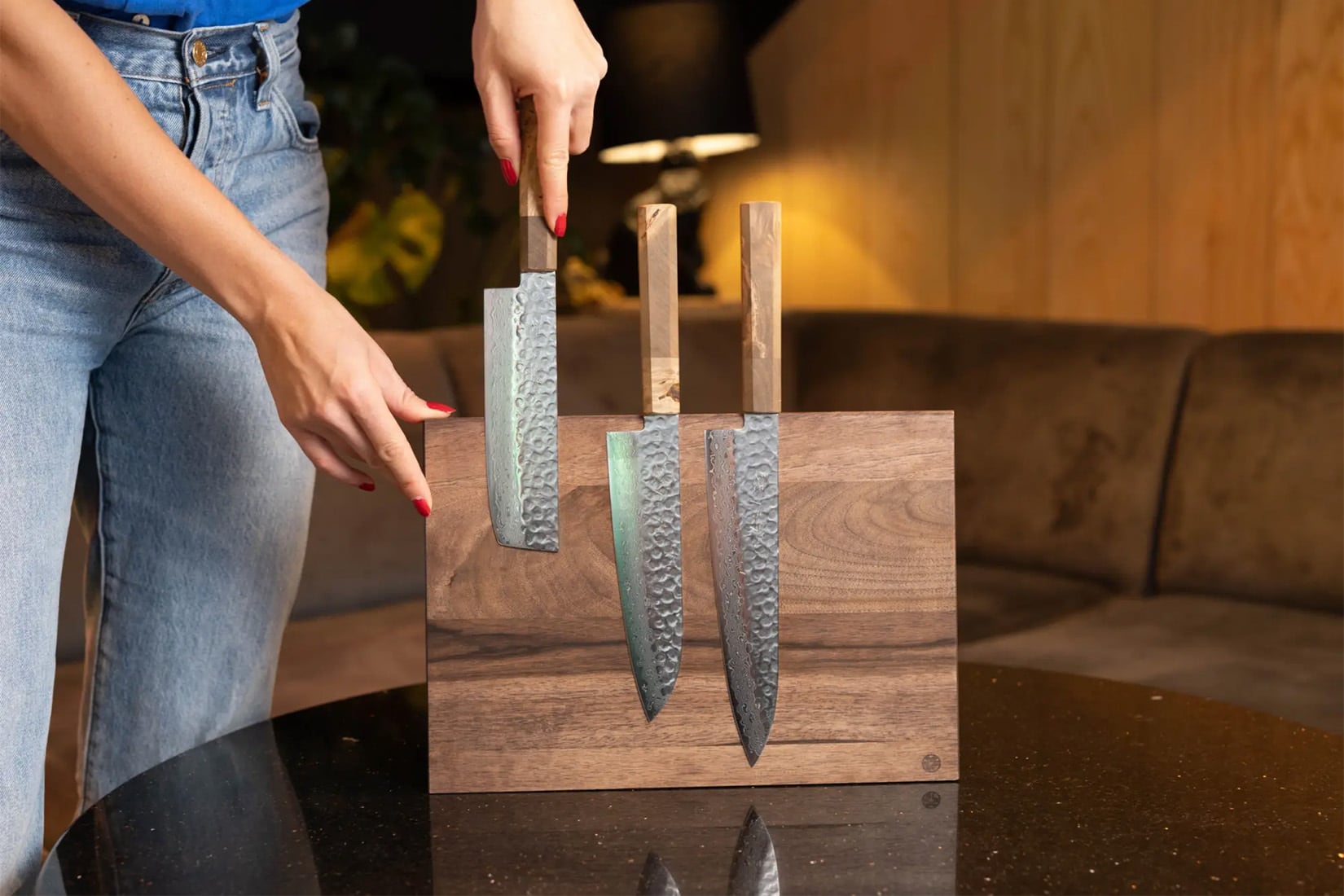 Known for its mindful and minimalist approach—known locally as danshari—in many aspects of life, it's no wonder the pair turned to Japan to bring their ideas to life. Overcoming language barriers and cultural hurdles with an enviable finesse, Kamila and co-founder Anna learned the art of industriousness; something that has without a doubt transcended to their wares.
Thus, the quality of kitchen knives (and, well, everything else) you'll discover at Oishya is second-to-none. Home of the samurai and their ubiquitous swords, it's safe to say we trust the Japanese in their blade-crafting skills. And, while you won't be partaking in duels (we hope), you'll definitely notice the difference when you're slicing and dicing your steaks, fish, and vegetables.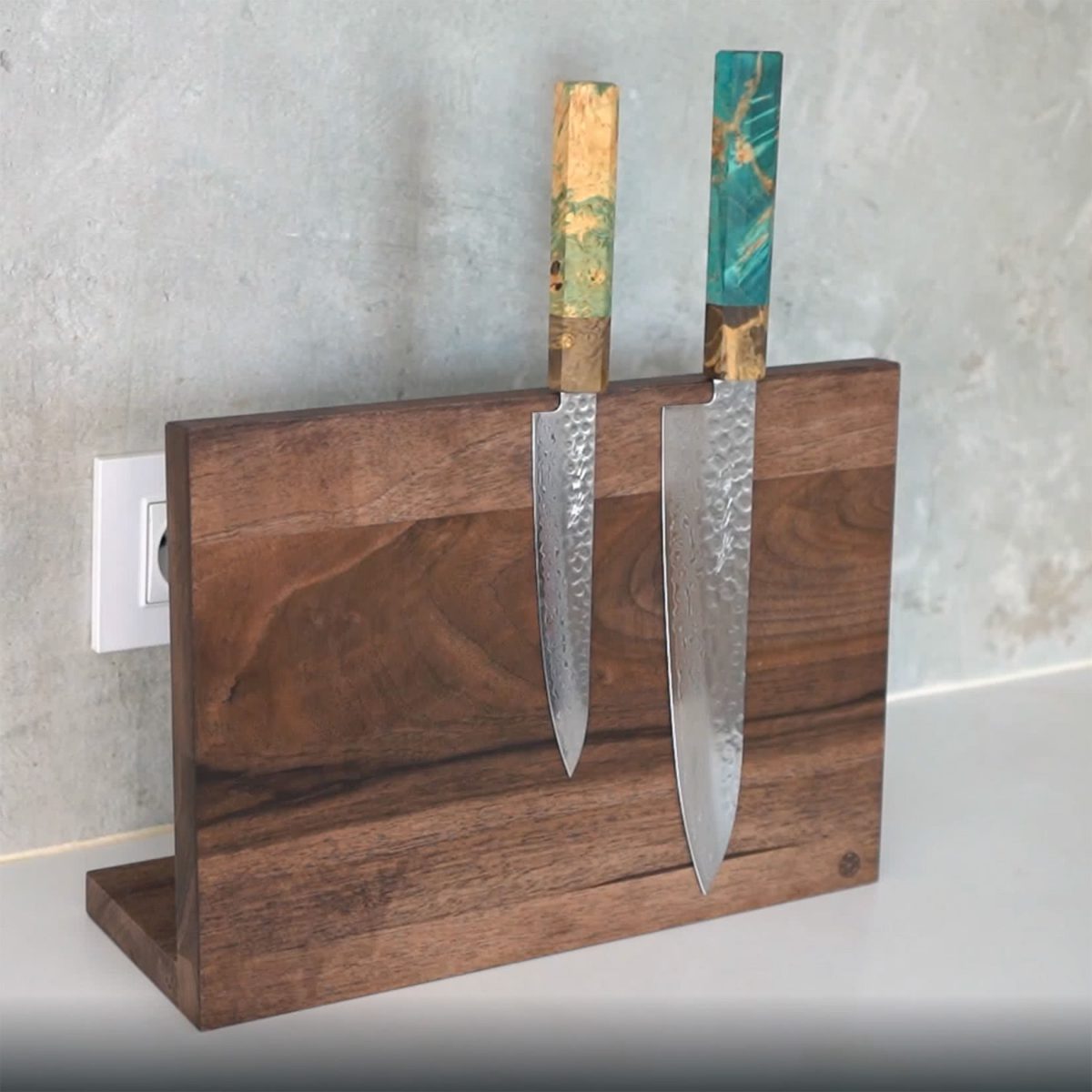 Employing centuries of handed-down generational experience and artisan expertise, Oishya is well-placed to bring quality kitchenware to our homes. Expect everything from fine bone china plates to brass chopsticks, and of course, integral kitchen items like the Wooden Magnetic Knife Stand Block. A cut above others, we cannot recommend the chef's knives enough: designed with 600 years of blacksmith tradition behind them, these knives are literally engineered to increase pleasure while you're cooking. Don't believe us? Try it for yourself.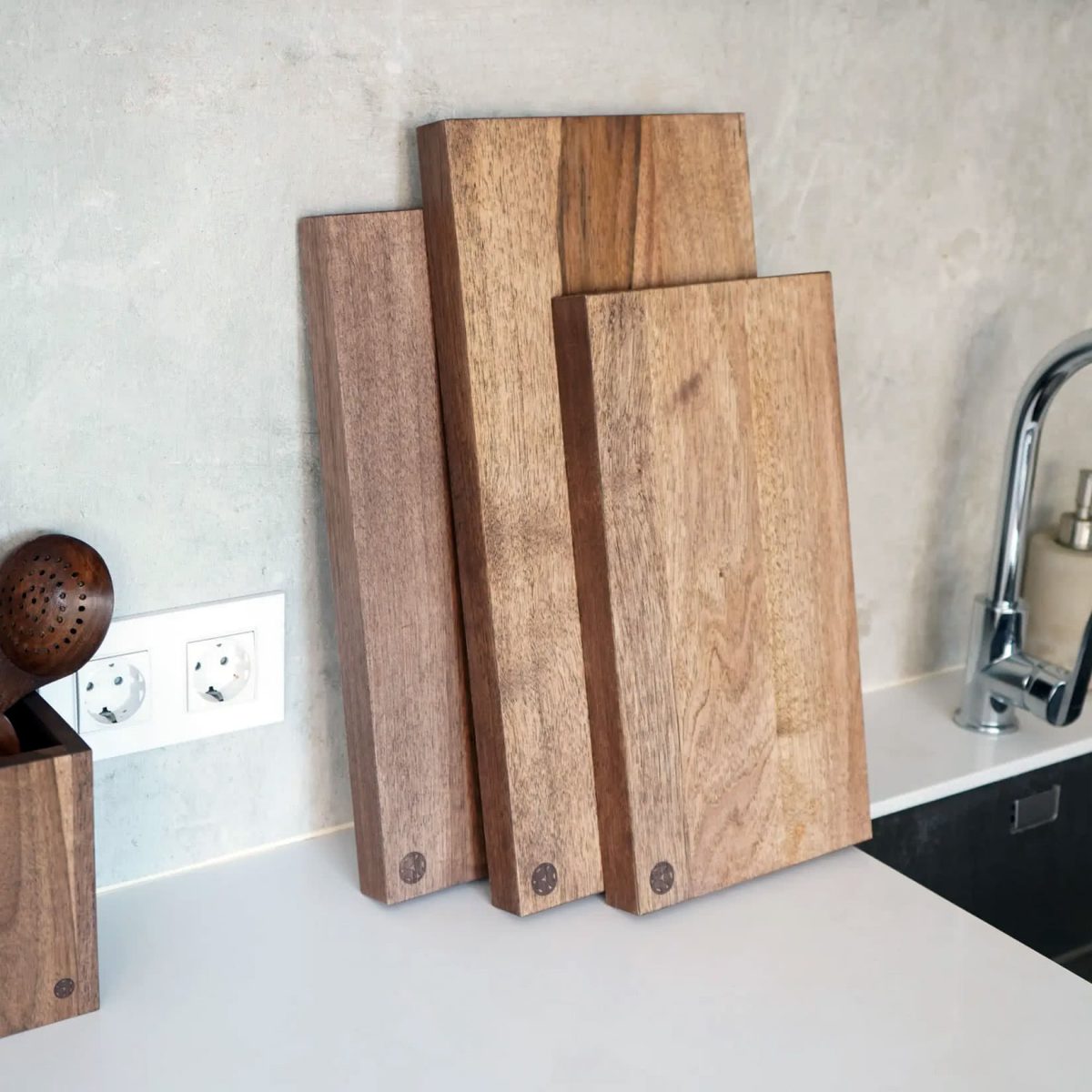 Understated yet totally conversation-worthy, these pieces offer functionality and chic style in equal measure. Not a brand to allow aesthetics to eclipse ergonomics, attention to detail and usability are absolutely key over at Oishya. Despite Japan's notorious duality in paralleling ultra-modernity and ancient tradition, Oishya has opted to stay in keeping with the latter. Each piece—from their Dark Walnut Kitchen Cutting Board to their Signature Wooden Tray—is carefully handmade by expert craftsmen using premium materials and an impressive (but certainly not unexpected) respect for the craft.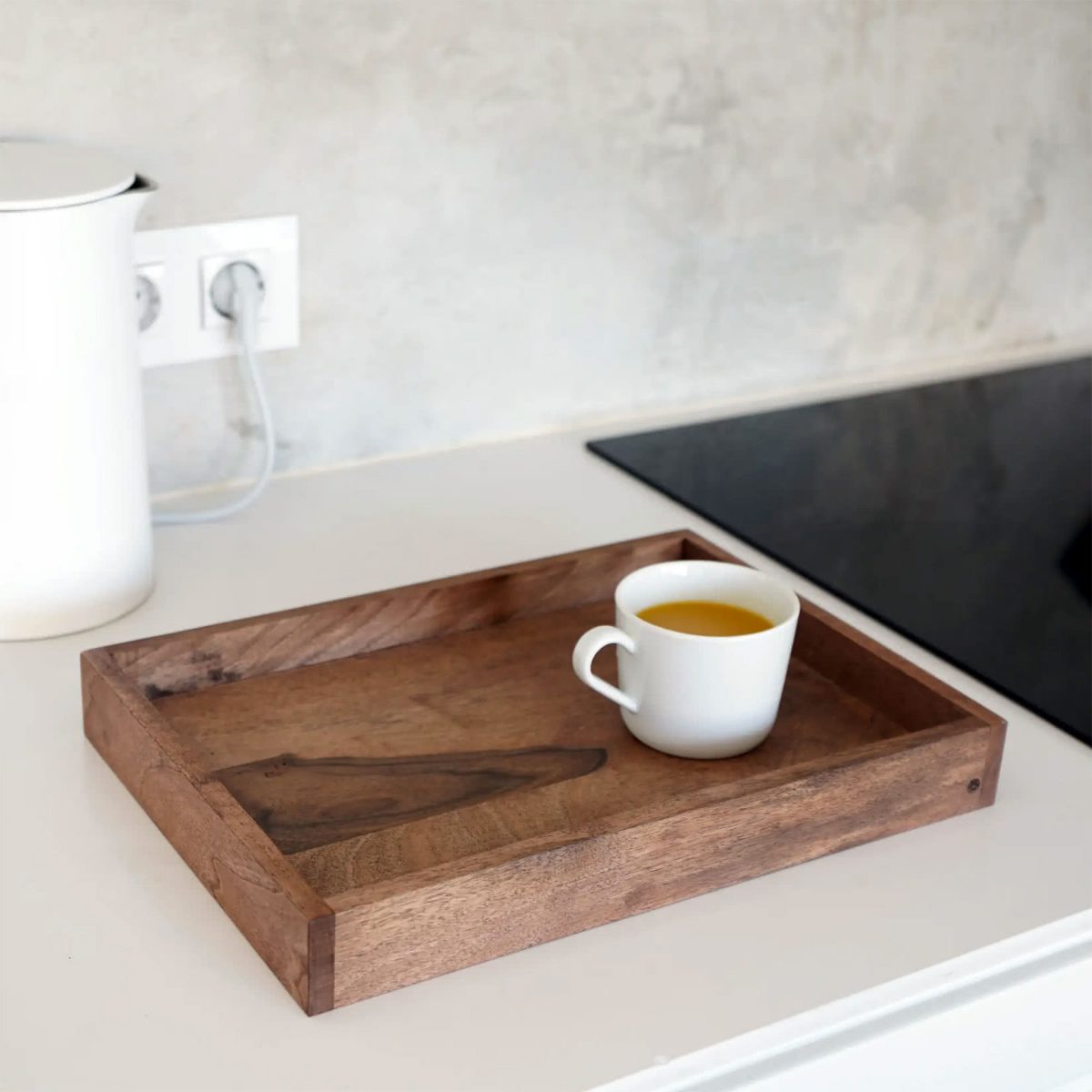 Whether you're a regular on the Far Eastern island nation or it remains draped in an air of mystique, Oishya is on-hand to transport Japanese values and craftsmanship right to our homes. Equipped with effective, stylish, and thoughtfully-crafted culinary equipment, you can cook up your meals with a newfound flair. Indeed, Oishya offers more than just kitchenware—they offer a taste of the finest elements of Japanese culture, no matter where you are in the world.
Visit Oishya's official website to discover the entire collection of beautiful kitchenware from the brand.