A high-end car is far more than wheels, seats, and a hood. Pedigree, power, and performance are packed into every square inch of modern supercars.
However, it's even more than that. Luxury auto manufacturers invest endless creativity and talent into making their cars works of art—truly, more than the sum of their parts.
There is a newer version of our ranking. Check our list of the most expensive cars of this year to see the latest ranking.
Supercars evoke not only power but presence, history, and comfort. Featuring heated leather seats, state-of-the-art entertainment systems, and the very latest in eco-friendly technology and safety innovations, luxury cars help usher us into the next century of forward-thinking auto design.
If you own the latest Lamborghini or the most expensive, sought-after Ferrari, you'll be met with looks of envy (and, likely, requests to test-drive your car). You also get to experience driving that's less about mere transportation and more about the adventure—the thrill, the feel, the wanderlust and the raw power of a revving engine propelling you forward.
It isn't just the big names in luxury auto manufacturers bringing powerhouses to the market these days: in this piece, we've scouted out the manufacturers doing the most innovative work—as well as a few historic, rare cars whose value cannot be measured.
With our ranking, we've done more than just select the most modern vehicles with the highest price tag. We've factored in the rich history of select auto design houses, the pedigree of Grand Prix-winning supercars, adjusted decades-old auction prices for inflation and found the expensive luxury vehicles so prized, they're not even on the market.
Learn more about luxury and sports cars, the terminology, and how we selected and ranked the most expensive cars of 2020 after the ranking.
The most expensive cars of 2020
15. Porsche Taycan 4S: The most expensive electric car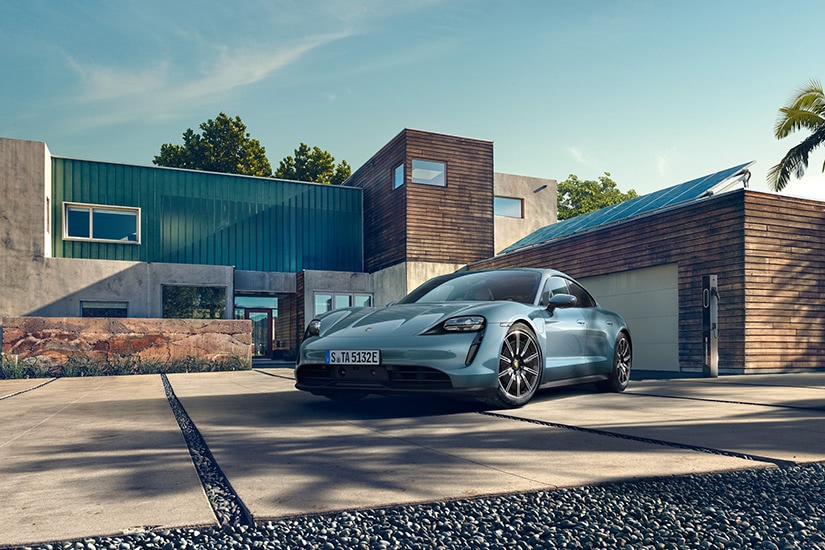 428 tons of horsepower. Acceleration of 0-60mph in four seconds. For an electric car, those stats are impressive. For the Porsche Taycan 4S, they're only the start of its allure. As an entirely silent sports car, the Taycan 4S allows for a peaceful, high-tech, and eco-friendly luxury ride.
Because its battery pack rides in the base of the car, the bulk of the Taycan 4S's weight is low. This gives the vehicle a steadying center of gravity and a stable heft which, when paired with the Taycan 4S's smooth handling and easy steering, makes it feel like you are gliding around corners when you're behind the wheel of this Porsche.
This is, perhaps, the Taycan 4S's forte: the innate pleasure one receives from driving any other Porsche is there, and it's distinctly recognizable. Far from sometimes-erratic handling of a lower-priced electric vehicle, the Taycan drives smoothly and sinuously, providing a truly luxurious driving experience without any environmental impact.
With a 9.5 hour charge time and almost 300 mile range, the Porsche Taycan 4S is built to make electric vehicles truly convenient-and make them feel incredibly high-end.
Our pick for the most expensive electric car is the Porsche Taycan 4S.
Website: porsche.com
14. Bentley Bentayga: The most expensive SUV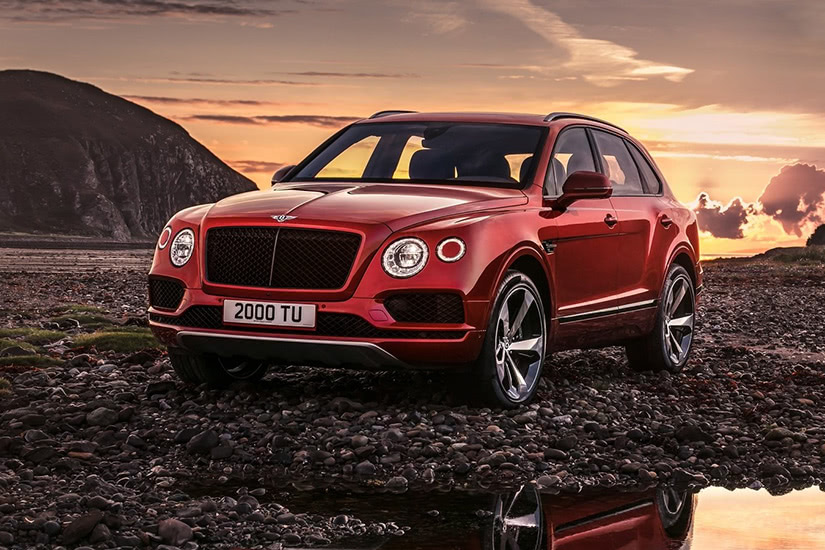 Luxury. Power. Speed—and space. The luxury SUV market is booming right now simply because consumers have realised that they want all of the allure and performance of a classic supercar—without being restricted to the tiny package it usually comes in.
The Bentley Bentayga's interior is luxury on wheels. It even smells rich. With touchscreen info-tainment modules, comfortable leather-upholstered seats, and a panoramic sunroof, the cabin of this car provides a relaxing retreat from traffic.
For an SUV its horsepower is remarkable, coming in at 443 or 542 (depending on the engine chosen). With a 0-60mph acceleration of less than four seconds, it's hard to believe this vehicle is both roomy and incredibly fast!
Because of everything it offers, the impressive Bentley Bentayga clocks in as our pick for the most expensive SUV.
Website: bentleymotors.com
13. Aston Martin DBS Superleggera Volante: The best valued supercar for your money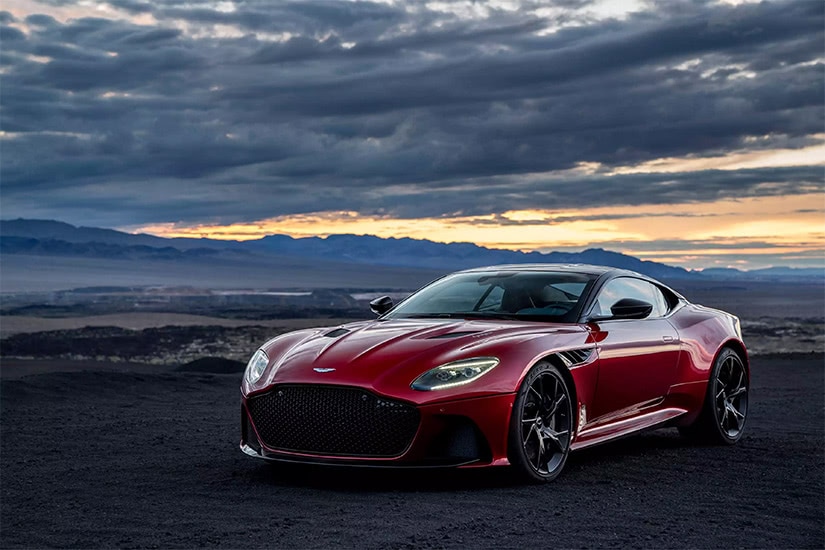 The Superleggera Volante has a V12 engine—an engine that is considered by many modern auto manufacturers as overkill; that is, until they rev the engine of a Volante, hear the 12 cylinders roar into action, and realise that the intense, exhilarating power of a V12 is unlike anything else in the world.
Combining the speed its gigantic engine delivers with a gorgeous plush interior, the Superleggera Volante is ideal for long trips in comfort and style. 715 tons of horsepower and 664 pound-feet of torque make this truly a car that can take your breath away.
Its supercar performance is available for a tenth of the price of some of the other cars on this list, making our pick for the best valued car for your money the Aston Martin DBS Superleggera Volante.
Website: astonmartin.com
12. Lamborghini Sesto Elemento: The best small car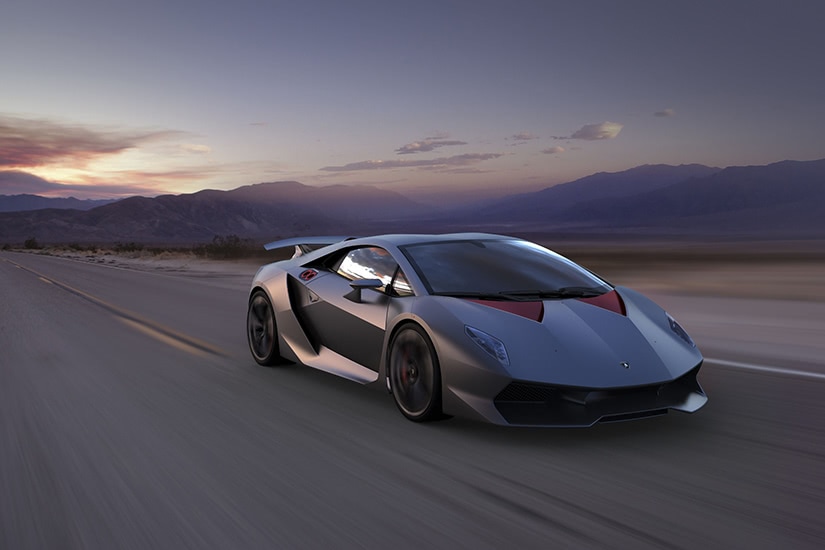 When it comes to designing the most expensive car, Lamborghini comes easily to mind. With this model, the Italian manufacturer is delving into the Sixth Element, or 'sesto elemento' on the periodic table: carbon—the element of life.
This four-wheeled ode to carbon weighs just over one ton, can accelerate to 62mph in two seconds, and is cloaked in high-performance carbon fibre. Featuring only a 20-model release, the Sesto Elemental features a prismatic exterior and minimalistic interior, making this dynamic vehicle feel just like what Batman might use on Gotham's dark streets.
With its supercar feel and power packed into a tiny package, our choice for the best small car is the Lamborghini Sesto Elemento.
Website: lamborghini.com
11. Ferrari Pininfarina Sergio: The best car for a fast race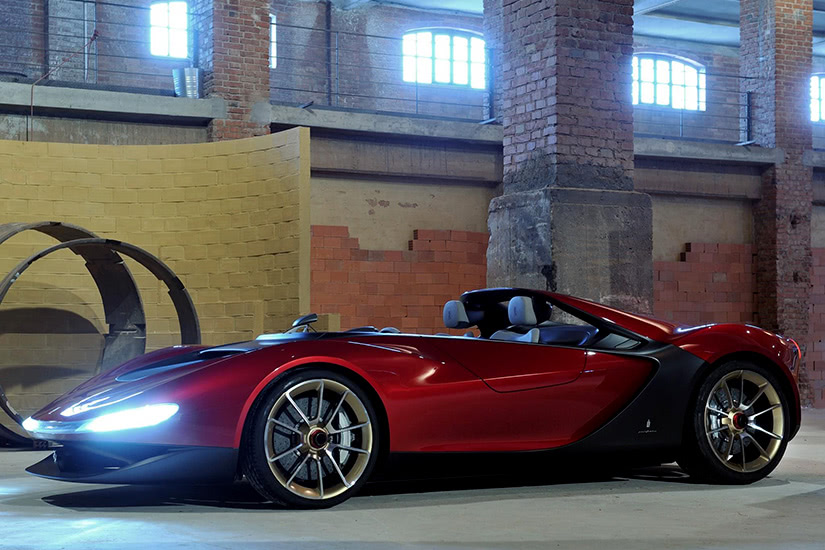 Those in need of a fresh set of luggage may be in the market for the Ferrari Pininfarina Sergio, the ultra-thin, tapered-body sports coupe manufactured in 2013. Named for Sergio Pininfarina, this finely crafted automobile features a black leather and Alcantara-upholstered cabin, a V8 4.5 litre engine, and comes with a custom set of suitcases painted to match the car's exterior.
The history in this car is astounding: Built with the graceful lines of the Ferrari 458 Spider, enhanced with a bespoke body echoing the strong designs of Pininfarina house from decades past, the Pininfarina Sergio is a car which does its original engineer complete justice.
Ferrari Pininfarina Sergio is the best car for a fast race.
Website: ferrari.com
10. 2020 Aston Martin Valkyrie: The best mid-size car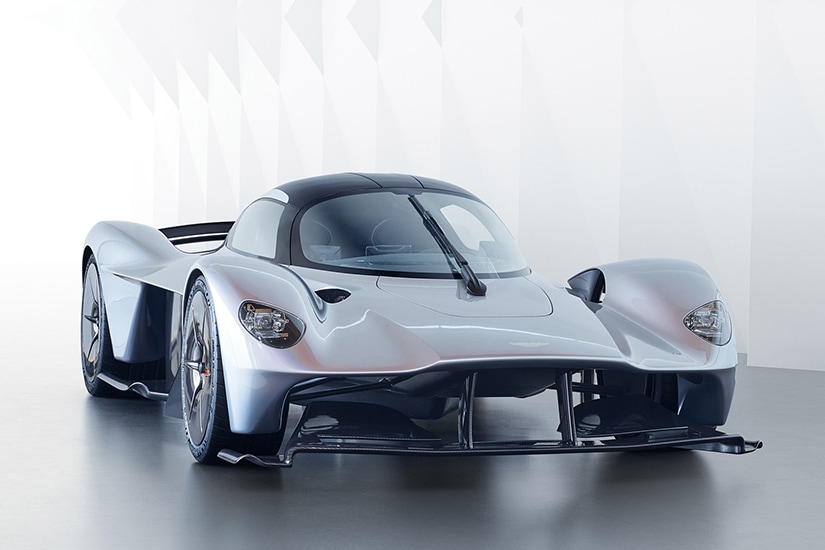 If you'd like to drive the highly-anticipated 2020 Aston Martin Valkyrie, get in line—only 150 models of this supercar will ever be produced, and each of them has already been spoken for.
The Red Bull Racing Formula One team meticulously designed this car so it would be the fastest legal street-worthy car in the world—and, with this updated Valkyrie, it seems they've completed their goal. The Valkyrie rides incredibly low to the ground and boasts the same innovative engine-recovery system used by Formula One drivers during the race!
With a powertrain that generates 1160 tons of horsepower and 664 pound-feet of torque, the Valkyrie boasts whip-fast acceleration and speeds that will rocket passengers around the city. Thoughtful details such as exterior camera feeds instead of mirrors and an info LCD screen in the steering wheel allow the driver to feel transported into a high-end car from the future.
Because of its speed, attention to detail, and race-oriented pedigree, our pick is the Aston Martin Valkyrie for the best medium-size high-end car.
Website: astonmartin.com
9. Pagani Huayra BC Roadster: The best car to take on the road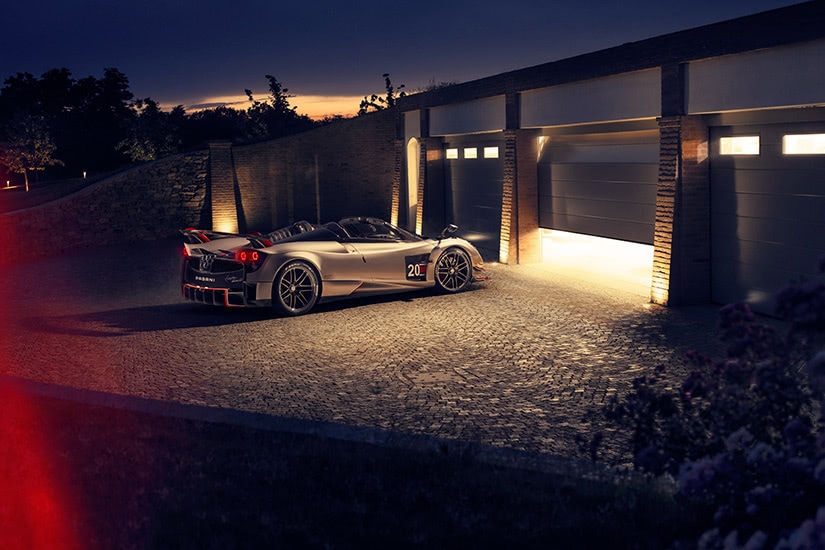 Only 40 produced; the last in the beloved Huayra line; a monument to fine design. A tribute to small Italian supercar manufacturer Pagani's very first customer, the Pagani Huayra BC Roadster is optimised to be the lightest of its kind. Comprised of carbon fibre and a rare carbon-titanium blend, this car is engineered for speed.
Inside the car you'll find museum-grade cutaways and exposed metal parts showcasing the artisanal quality of the Huayra's inner workings. Marvel at the vehicle's intense acceleration and power while reclining in buttery leather seats outfitted and moulded specifically for optimum comfort driving around under the Italian sun.
The 800-horsepower, 1200-kg Pagani Huayra BC Roadster is our pick for the best car to take on the road.
Website: pagani.com
8. W Motors Lykan Hypersport: The best car to drive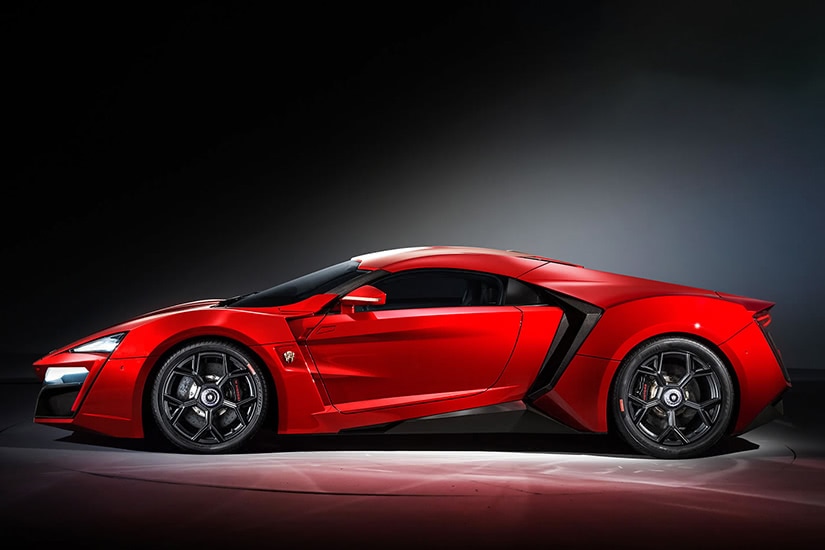 Have you ever seen Fast and Furious 7?
If so, then you may already be familiar with the Lykan Hypersport. With its diamond-encrusted headlights and eye-watering 240mph top speed, this unforgettable automobile catapulted its manufacturer, W Motors, to instant fame.
Only seven of these vehicles have ever been produced; it's exceedingly rare for any of their owners to part with them for any sum of money. This may also be due to the car's customisable interior—with inlaid emeralds, rubies, or sapphires per the owner's personal preference.
Dubai-based W Motors dubbed this "The first Arabian supercar," and built it to match the specs of any other supercar on this list: for the price, you do get 750-horsepower and 960Nm of torque—along with a designer watch and 24/7 concierge service.
We're pleased to introduce our pick for the best car to drive: the W Motors Lykan Hypersport.
Website: wmotors.com
7. Bugatti Veyron Mansory Vivere: The best car for a luxury ride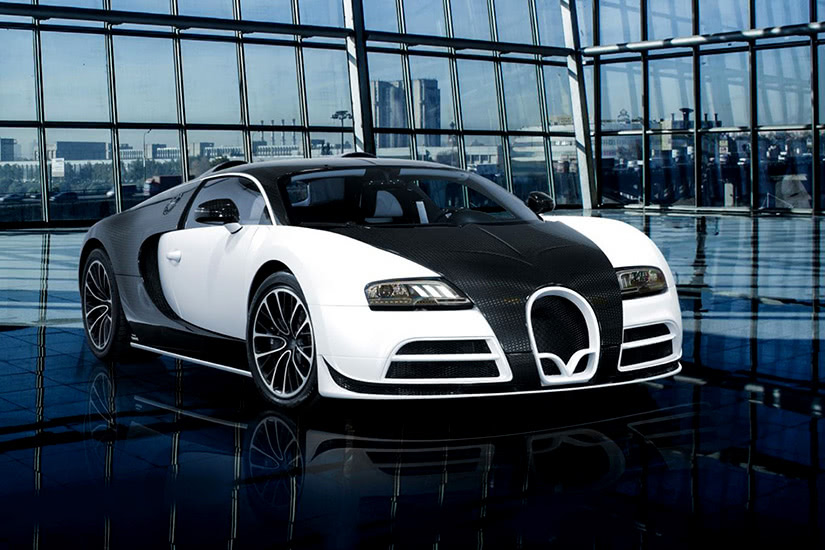 The Bugatti Veyron is one of the cars that brought supercars into the 21st century; when it was first introduced in 2005, it was the most powerful car in the entire world. Boasting 1,500 tons of horsepower and the rarity of a tiny 270-car release, the Veyron is sought after by car collectors around the globe.
When German car customisation studio Mansory came across the Veyron, they decided to work with Bugatti to make an even more polished, stunning iteration of the seminal supercar.
By outfitting the Veyron in Mansory's classic white carbon-fibre weave, a completely redesigned hood, and one-of-a-kind fully-forged wheels, the Bugatti Veyron became the Bugatti Veyron Mansory Vivere: a true work of automobile art.
With its striking matte white, glossy black exterior and lush, decadently comfortable inside—the Bugatti Veyron Mansory Vivere is our pick for the best car for a luxury ride.
Website: bugatti.com
6. Lamborghini Veneno Roadster: The best sports car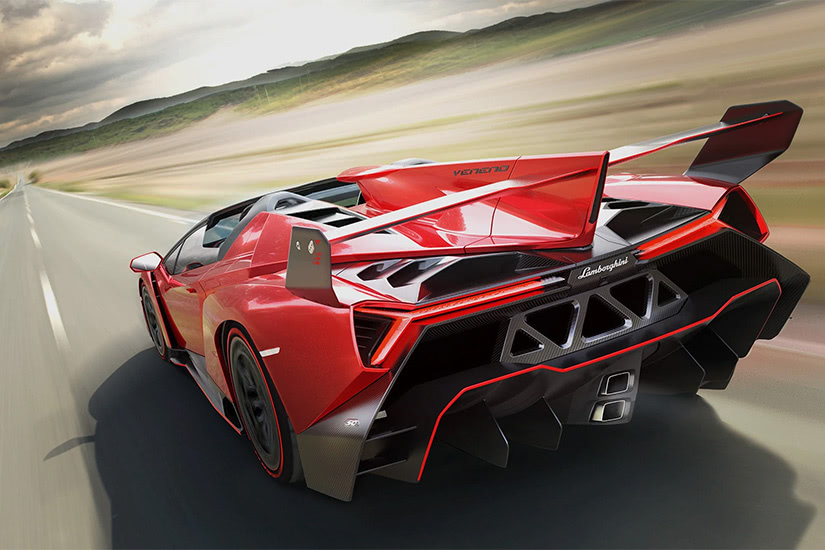 Wondering what the most expensive Lamborghini is? In 2019, the 2014 Lamborghini Veneno Roadster claimed that title at auction. This is partially due to its story: In 2013, the brand-new Veneno Roadster was acquired by then-Vice President of Equatorial Guinea. In 2016, the Vice President's assets were seized by Swiss authorities—including his supercar collection.
After selling his cars to appease the government, that specific Veneno Roadster has changed hands many times, resulting in the most extravagant Lamborghini price on record in 2019. There are only nine models on the market, with several owned by royal entities who remain cloaked in mystery.
Despite (or, perhaps, due to) its rarity, Lamborghini Veneno Roadster remains the best sports car.
Website: lamborghini.com
5. Koenigsegg CCXR Trevita: The best mid-engine sports car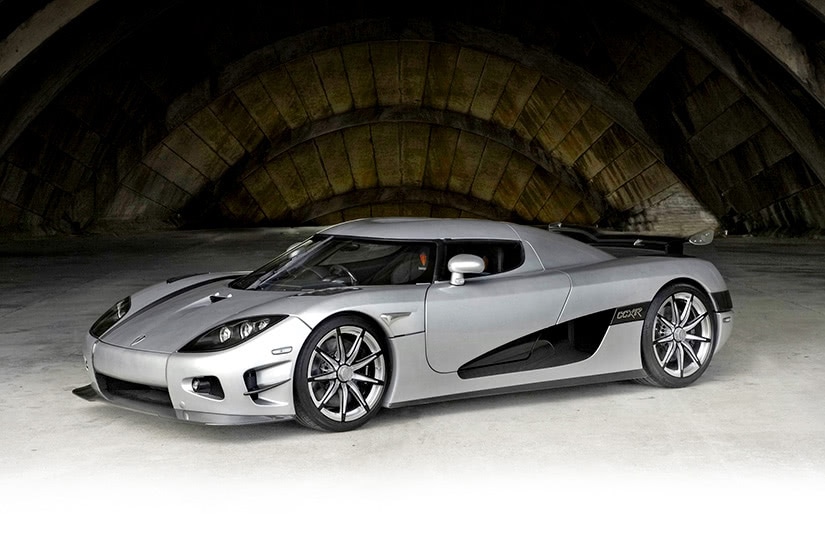 There's carbon fibre—and then there's diamond weave carbon fibre. This luxe material coats every inch of the outside of the CCXR Trevita. From the double carbon fibre rear wing to a detachable hard-top, this car is optimised for performance as well as its head-turning highway potential.
With an acceleration of 0-60mph in 2.9 seconds, a top speed of 250 mph, and high-end details such as carbon ceramic brakes, this car goes a class above supercar and is generally termed a hyper-car. Its game-changing horsepower of 1,018 tons and 796 pound-feet of torque makes this car a thrilling, heart-pumping ride!
As only two of these were ever made, we'd like to pick the Koenigsegg CCXR Trevita as the best mid-engine sports car.
Website: koenigsegg.com
4. Mercedes Benz by Maybach Exelero: The best large car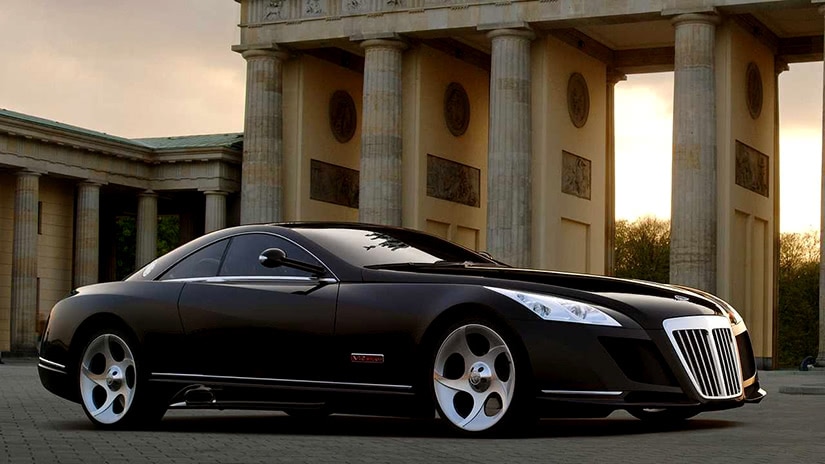 With sleek lines and a rounded, slim silhouette which feels like a sophisticated rendition of an animated billionaire's car, the Exelero is a specific version of Mercedes Benz' Maybach which was commissioned by Goodyear specifically to display their tires to their best extent.
The high-end materials used to outfit the car both inside and out make it as comfortable and beautiful as can be, and its larger size makes it a viable passenger car with real capacity for life (as opposed to a tiny coupe, the norm in the aerodynamic supercar world). The result is a car that looks good—feels good—and is still an incredible powerhouse.
Under the hood, you'll find a twin-turbo V12 engine which can produce 690 tons of horsepower and 752 pound-feet of torque. With that power, you'll be going everywhere, and you'll be going there fast.
Our pick for the best larger car is the stately Mercedes Benz by Maybach Exelero.
Website: mercedes-benz.com
3. Rolls Royce Sweptail: The most expensive car you can't buy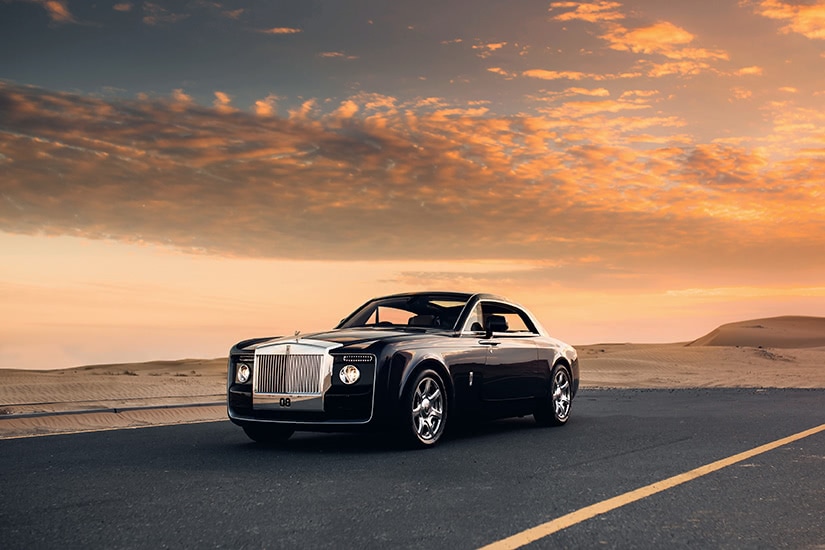 In 2013, a billionaire who has managed to keep his identity a mystery approached Rolls-Royce and asked the historic auto house to design his own custom car. The result of that legendary request was none other than the Rolls Royce Sweptail.
An homage to its impressive pedigree and money-is-no-object commission, the Sweptail features the silhouette, round doors, and tail designs of historic Rolls models—with the benefit of 21st-century technology and comfort. The ceiling of the car is one unbroken pane of durable glass, offering its driver a panoramic view of the world around him as it goes racing by.
If you, too, are looking for a car with a champagne chiller, crystal flutes, titanium analogue clocks, carbon-fibre laptop stations and even a customised hat shelf, look no further than the Rolls Royce Sweptail: the most expensive car you can't buy.
Website: rolls-roycemotorcars.com
2. Bugatti La Voiture Noire: The most expensive luxury car of 2020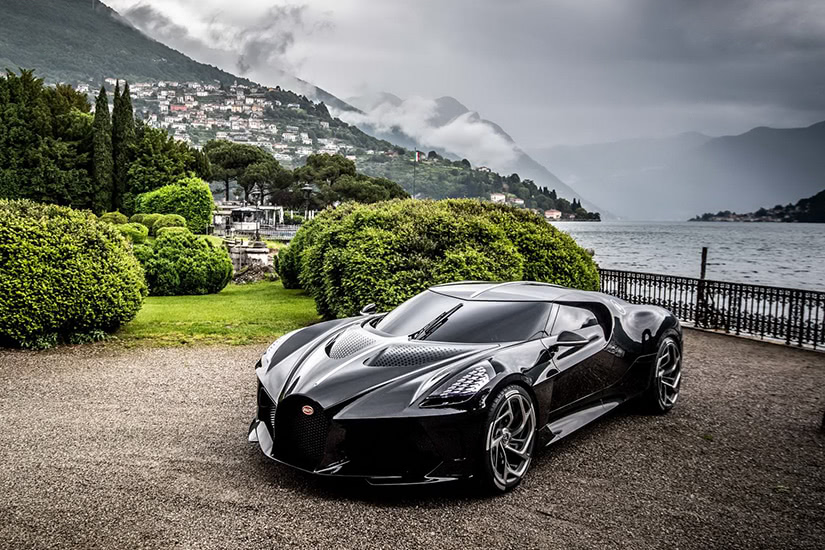 The Black Car. Bugatti, a French classic car manufacturer, decided that their 2019 supercar needed no flashy introduction or more nuanced marketing than stating it for what it was: simplicity itself—and a new icon in the vehicular industry.
Jean Bugatti lost a beautiful Type 57 SC Atlantic vehicle in World War II. La Voiture Noire is dedicated to the memory of that beloved car—and that care and history are woven into every square inch of this vehicle.
However, with a handcrafted carbon fibre body, quad-turbo W16 8.0 litre engine (with a stunning 1500 horsepower capacity), this car has been precision-engineered for performance as well as sentiment. When it debuted in 2019, it was the most expensive new car available for purchase.
Because of its striking silhouette and emotional backstory, Bugatti La Voiture Noire is the most expensive luxury car.
Website: bugatti.com
1. 1963 Ferrari 250 GT0: The most expensive car in the world of all time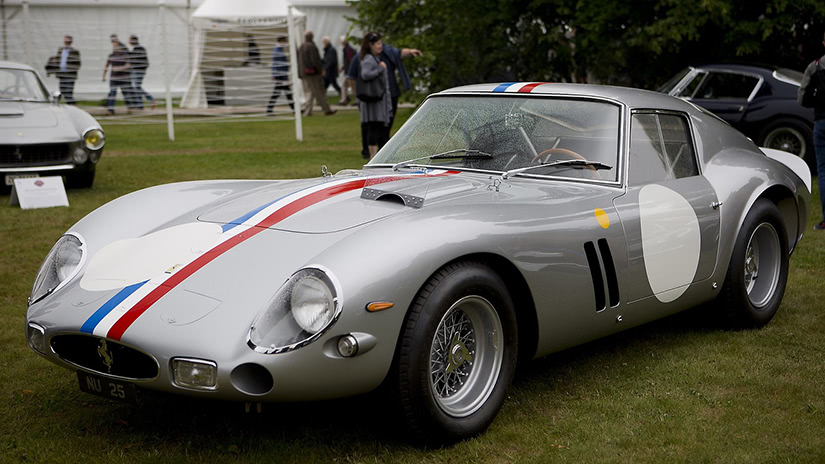 What does winning the 1964 Tour de France get you? Value that—according to some—cannot be measured in mere money.
Only 36 of these cars (dubbed the 'Picasso of the Motoring World') were made between 1962 and 1963. This specific car not only won the 1964 Tour de France, but placed 4th in Le Mans—the other iconic motor race.
It's road-legal, it has a top speed of 174 miles per hour, and it can go from 0-60 in 6.1 seconds: still, all these years later, a faster acceleration than most roller-coasters.
In 2018, this vehicle—also known as the Holy Grail of Ferraris—changed hands for a rumoured and record-breaking $70 million. Owning it has given its owner entrance to a secret by-invitation-only club of 250 GT0 owners who meet for luxurious events in chic locales across the globe.
If you're wondering "what is the most expensive car?", here's your answer. The most expensive car in the world of all time is the 1963 Ferrari 250 GT0.
How to build a luxury car
The luxury car industry is undergoing a timely change: no longer does expense merely equate to high-end vehicles. Now, auto manufacturers are learning to prize craftsmanship, rarity, quality of materials, comfort, and (importantly!) time as the true markers of million-dollar cars.
When an elite auto design house begins to craft a supercar, it turns first to its history. The pedigree of a classic car, the name value and the double-take reaction—these are all crucial ingredients of the best cars in the world.
The next step is to work with artisans and engineers to push the envelope. With each generation of rare cars, cutting-edge technology, greener and safer features, and striking customisation options have been released: every supercar needs to demonstrate something new.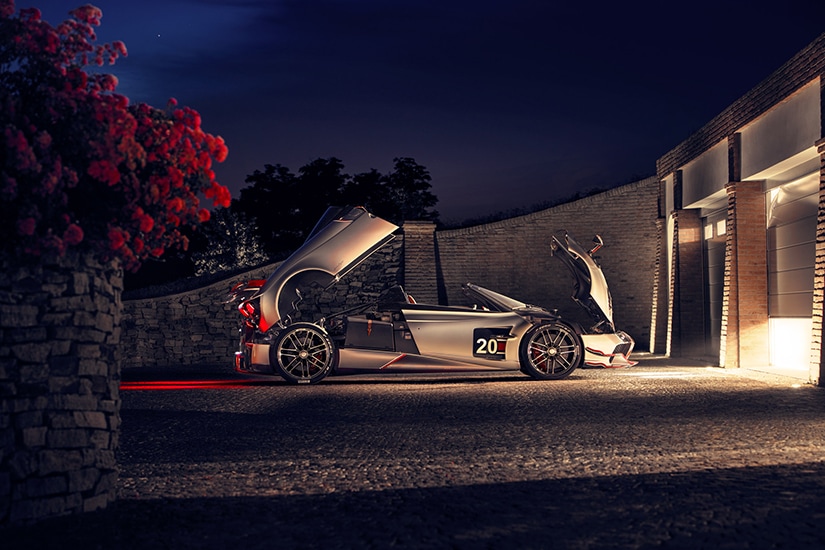 Finally—last but far from least!—after a design has been worked out, the car is lovingly crafted. With no expense spared in regards to the finest materials, the hours of hand-wrought details, the test-driving and leather-stitching and lacquer-painting, the supercar comes together.
Often, the car has already been claimed and purchased long before it's ready to drive its first mile.
Terminology: The terms to know when discussing luxury cars
Power Terms: Horsepower and torque are examples of specifications (along with 0-60 acceleration and top speed) which can give you an idea of just how much the engine inside your car is capable of.
Horsepower refers to the rate at which work (or movement) is successfully completed in regards to the output of a mechanical motor. This term was adopted in the 18th century to compare newly invented motors to the horses they would shortly be replacing.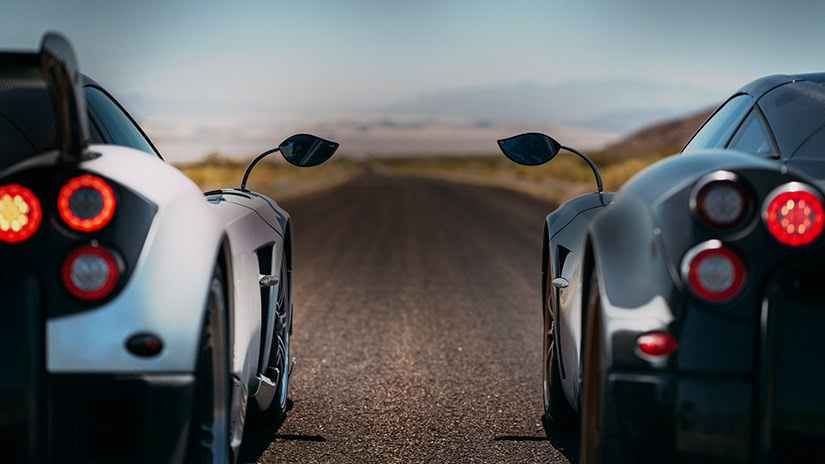 Torque is 'turning energy'; the force by which a wheel is able to turn against the ground. High torque—more rotational energy, pushing off against the round faster and stronger—will result in higher acceleration: more speed, more quickly.
High-End Materials: Carbon fibre and synthetic suede are the terms du jour in expensive car manufacturing—one for the exterior and the other for the cabin. Carbon fibre provides an optimal strength-to-low-weight ratio for speed, while synthetic suede (also known as Alcantara) is used for its natural feel, durability and low environmental impact.
Increasingly, however, what sets luxury cars apart from more generic models is their use of materials often found in other high-end products: Buttery, hand-stitched leather; Crystals embedded in stone; silken upholstering, recycled wood, and exotic metals shaped by 3D printing.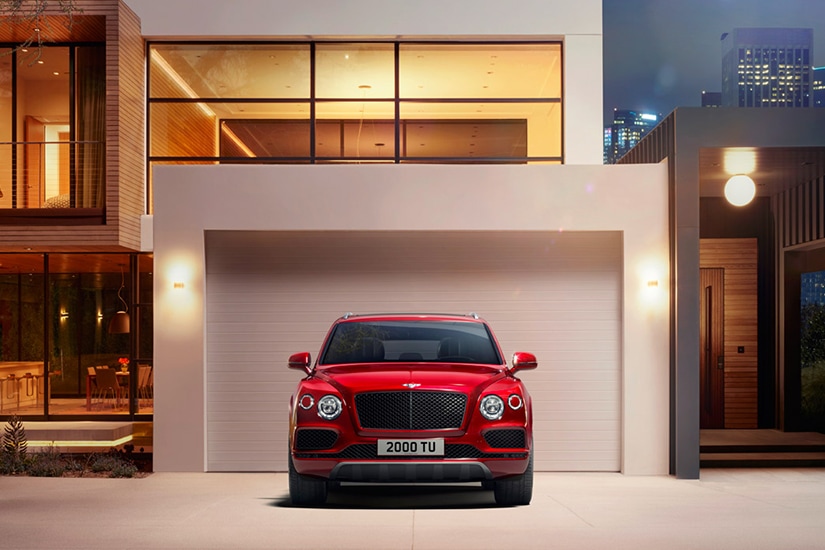 Our methodology to select and rank the most expensive cars of 2020
When searching for the most expensive cars in the world, we started with a deep-dive into records of auto sales across the globe and through the years—delving even into historical records, the prices of which could be adjusted for inflation.
The result of that search was a long list of pedigreed, powerful supercars. We went through each record, sifting through the stats for performance, stories of interest, relative value, and exquisite craftsmanship.