Rolex holds a special place in the world of high-end mechanical watches. It's the most valuable luxury watch brand in the world. Rolex is also one of the most expensive watch brands. The Swiss manufacturer produces iconic models that have become a true status symbol. Owning a contemporary Rolex day-date or a vintage Submariner, for example, tells a lot about who you are and what you've accomplished in your life.
What makes Rolex so special? The quality of its designs. The rarity of its materials. And, most importantly, the brand's impeccable production process guarantees precise and accurate performances.
All these fundamentals play an important role in Rolex's prestige. But there is much more to the brand. Other watch manufacturers, such as Patek Philippe and Audemars Piguet, are equally apt at producing sublime watches.
Rolex, however, has a rich and varied history of innovation and leadership in watchmaking. Rolex watches have also been worn by global personalities from the worlds of sports, cinema, politics and business. Paul Newman, Steve McQueen, Elle Macpherson, Winston Churchill, Dr Martin Luther King, Che Guevara, John F Kennedy, Marlon Brando, Cristiano Ronaldo, and Victoria Beckham are just some of the most popular Rolex owners.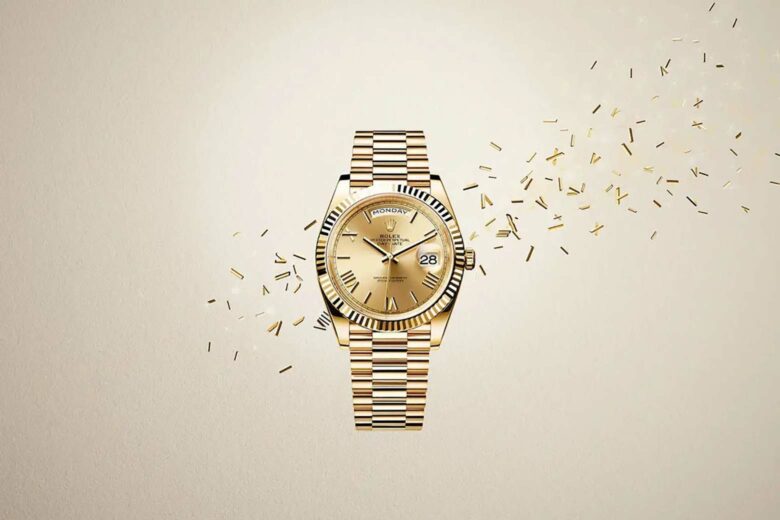 To help you navigate the world of Rolex watches and understand the role that each of their models plays into the brand, we're looking today at the 17 most expensive Rolex watches of 2023.
Some of the most expensive models are historical pieces that took value thanks to their rarity or the fame of their previous owners. Others are contemporary pieces that you can purchase right now by just walking in a Rolex boutique. Their prices range from thousands to millions of dollars. (P.S: In January 2023, Rolex officially increased prices at an average of just above 3 percent across its watch models in the United States).
This is going to be an in-depth list so if you just want to know what is the most expensive Rolex on the market today, here's the short version: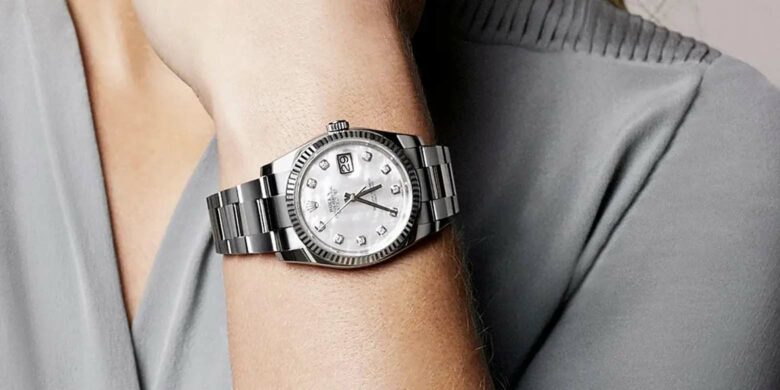 The top 17 most expensive Rolex watches in 2023
Here is the most current list of the top seventeen most expensive Rolex watches in the world in 2023. You can jump to any particular model using the table below.
| Rank | Model | Price |
| --- | --- | --- |
| 17 | Datejust | from $8,050 (2023) |
| 16 | Submariner Date | from $10,250 (2023) |
| 15 | Cosmograph Daytona | from $14,800 (2023) |
| 14 | Sky-Dweller Oystersteel | from 15,650 (2023) |
| 13 | Rolex Day-Date | from $36,850 (2023) |
| 12 | Rolex Pearlmaster collection | $87,000 (2021) |
| 11 | Steve McQueen's Rolex Submariner (1967) | $234,000 (2009) |
| 10 | Rolex Platinum Diamond Pearlmaster | $277,850 (March 2011) |
| 9 | James Bond Rolex Submariner (1972) | $365,000 (November 2015) |
| 8 | Rolex GMT Master II Ice | $485,350 (2021) |
| 7 | Jack Nicklaus Rolex Day-Date | $1,220,000 (December 2019) |
| 6 | Eric Clapton's Rolex "Oyster Albino" Cosmograph Daytona | $1.4 million (May 2015) |
| 5 | Marlon Brando's Rolex GMT-Master | $1,952,000 (December 2019) |
| 4 | Antimagnetique Reference 4113 (1942) | $2.5 million (May 2016) |
| 3 | Rolex Bao Dai | $5.1 million (May 2017) |
| 2 | Rolex Daytona Reference 626 Unicorn (1971) | $5.9 million (May 2018) |
| 1 | Paul Newman's Rolex Daytona | $17.8 million (October 2017) |
We're starting our list with the least expensive Rolex watches. Those are contemporary models that you can buy today. As we go down in the list, you'll discover unique historical models that only go on sale through private auctions. These Rolexes were often the properties of celebrities and influential people or produced in unique materials.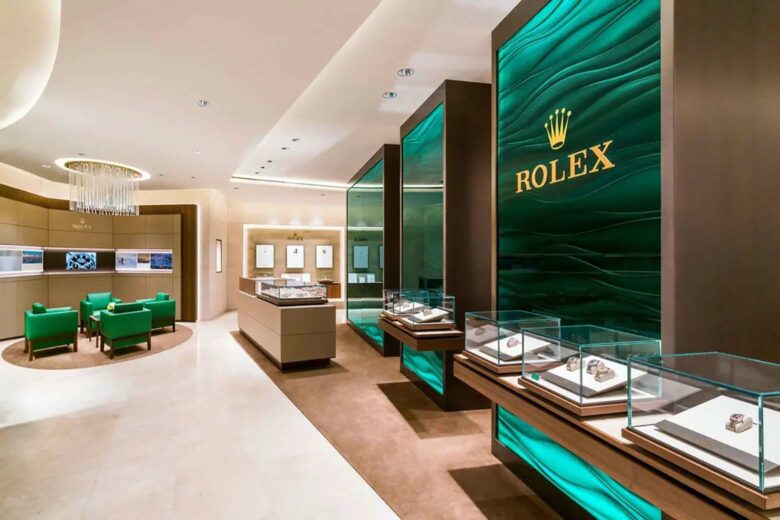 17. Rolex Datejust: price starts from $8,050 (2023)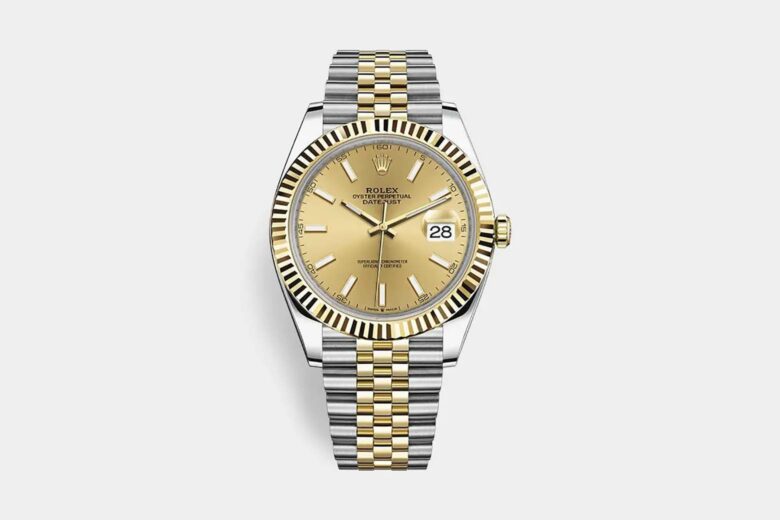 The elegant Rolex Datejust was first introduced in 1945 to celebrate the company's 40th anniversary. It has now become a predominant watch for business people around the world. The Rolex watch is so versatile that it can be worn both as part of a business casual or business professional outfit. It comes with a large selection of bracelets, dials, materials, and the option to have precious stones on the dial.
The Datejust is available in sizes ranging from 31mm to 34mm, 36mm, and 41mm. There is also a special 28mm Lady-Datejust. The watch is available in stainless steel, white gold, yellow gold, and rose gold.
16. Rolex Submariner Date: price starts from $10,250 (2023)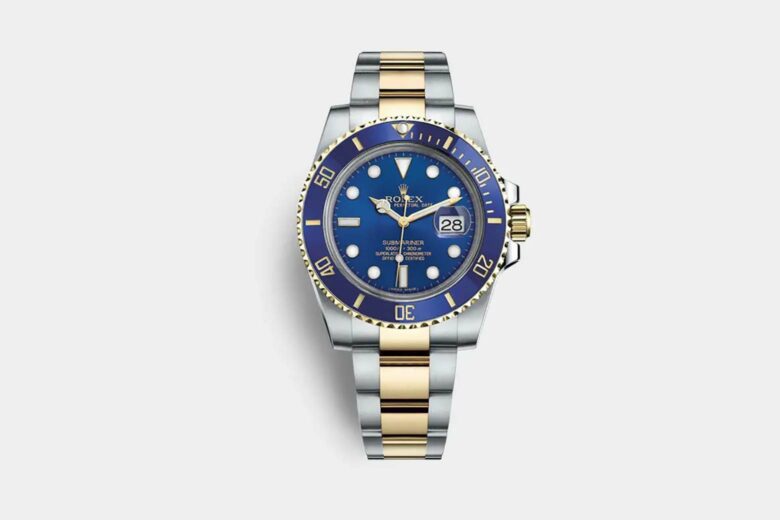 The classic Rolex Submariner starts our list with the date model of the watch. First launched in 1953, the Submariner was the first wristwatch that divers could take to a depth of 100 meters (330 feet). Made popular by the original James Bond movies, although without the date and on a NATO strap, the Rolex Submariner is now one of the luxury watch brand's most popular models.
Prices for the current Rolex Submariner line start from $10,250 and vary based on the material that you choose. Stainless steel, yellow gold, and white gold are available.
15. Cosmograph Daytona: price starts from $14,800 (2023)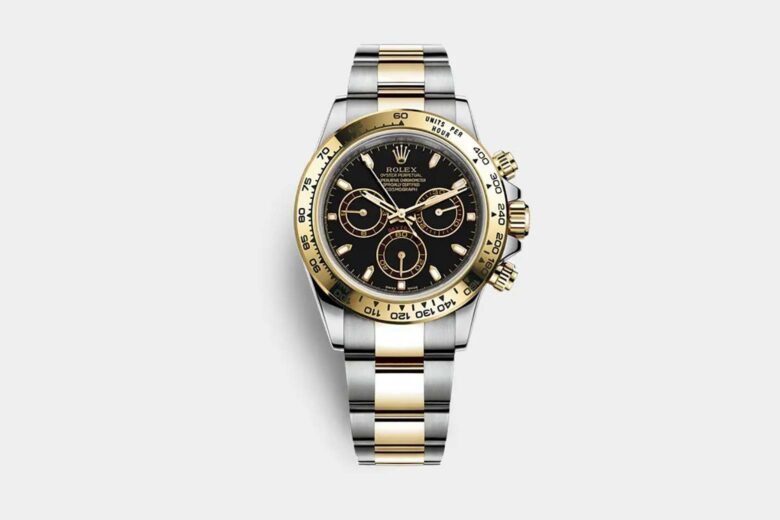 In case you don't keep a Rolex anniversary calendar—2023 marks the 60th anniversary of the Rolex Daytona. One of the most coveted Rolex, the mesmerizing Daytona dial was introduced in 1963 to celebrate the high‑performance world of professional race car driving. The Rolex model rapidly gained popularity among movie stars and the grand public at large.
The Cosmograph Daytona defined an entire watch category among sports chronographs. Its dial has become an icon often celebrated and reproduced by other luxury watch brands.
Two small pushers on the right-hand side of the luxury watch allow the wearer to activate the chronograph function. The pushers can be screwed down to guarantee waterproofness to 100 meters (330 feet).
14. Sky-Dweller Oystersteel and yellow gold: price starts from $15,650 (2023)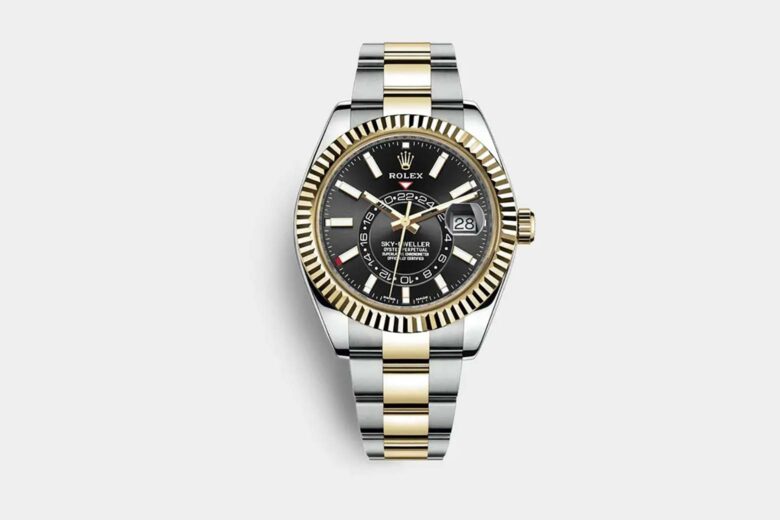 You don't see many Rolex Sky-Dweller models around. The self-winding watch was originally designed for pilots and frequent travelers to keep track of two time zones at the same time on the dial. The wearer of the watch can set the local time on the main dial with traditional hour, minute, and second hands. An additional smaller dial off-centered can be adjusted to keep track of a second-time zone. That second dial provides a 24-hour display to easily distinguish day-time from night-time.
Prices for the Rolex Sky-Dweller start from $15,650. You can choose from a combination of white gold, yellow gold, and rose gold materials.
13. Rolex Day-Date: price starts from $36,850 (2023)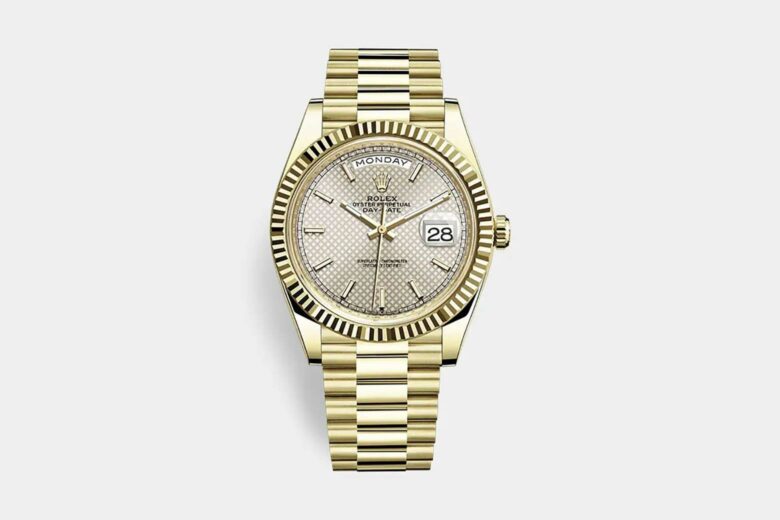 The Rolex Day-Date is arguably the pinnacle of status symbol. It's one of the most expensive watches in Rolex's current collection and was worn by countless leaders and heads of State across the world.
The Day-Date first launched in 1956 as the first waterproof and self-winding chronometer wristwatch to offer a calendar with a day display in addition to the date. It was also the first watch to introduce the jubilee Rolex bracelet (sometimes called the President bracelet) that offers exceptional wear comfort on the wrist.
The 2021 Day-Date comes with the caliber 3255 movement that offers superb reliability and performance in a case that is perfectly suitable to wear with a suit or formal attire.
The price for the Day-Date starts from $36,850. The dial is available in 36mm and 40mm and comes in yellow gold, white gold, rose gold, or platinum.
12. Rolex Pearlmaster collection: $87,000 (2021)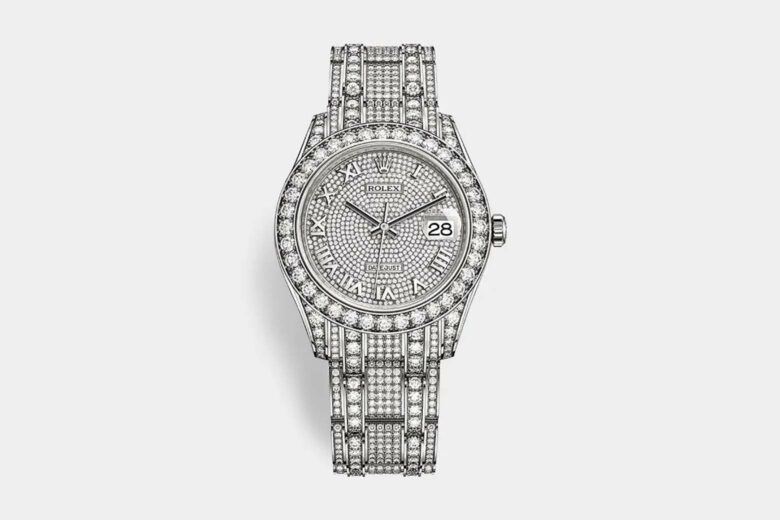 The Rolex Pearlmaster tops our list of the most expensive Rolexes that you can buy today. The watch first retailed for $87,000, but its price might vary depending on the market price for diamonds at the time of your purchase. The watch comes in 34mm and 39mm cases and is exclusively available in yellow gold, white gold, and rose gold (called Everose).
The watch is a high-end customized version of the Rolex Datejust with finely carved diamonds and precious gems. Rolex had to develop high-end techniques to precisely align the height, orientation, and position of each stone on the dial. The Pearlmaster comes with three bracelet options, two of which include gemstones on the bracelet themselves. The watch is also waterproof up to 100 meters (330 feet) and has a 48 hours power reserve.
From here on, every other Rolex watch on our list except the GMT Master II Ice is a unique piece that was sold through a public or private auction. While you might be able to purchase one of them if they come back on the market in the future, they are not currently up for sale.
11. Steve McQueen's 1967 Rolex Submariner: sold for $234,000 (2009)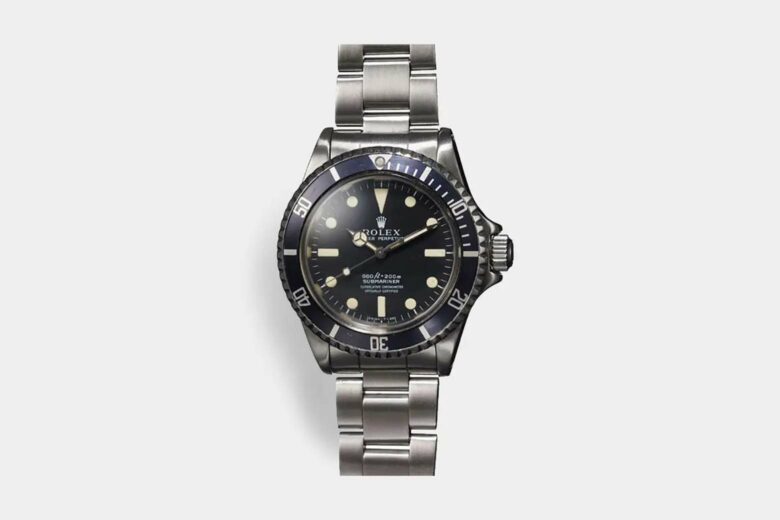 You could argue that Steve McQueen's 1967 Rolex Submariner started the modern craving for vintage Rolex watches. The watch is the first in our list to be sold for a high price at an auction in 2009. Organized by Antiquorum, the auction closed at $234,000, which was the highest price ever paid for a vintage Rolex at the time.
The watch itself is a classic Rolex Submariner from 1967. What makes it special, however, is that it was once owned by Steve McQueen. The legendary actor dubbed "The Kind of Cool" was known in the 60s and 70s for being one of the highest-paid actors in Hollywood. His Rolex Submariner kept that reputation intact.
The value of the Steve McQueen Submariner has surely increased over the past 10 years. A second Steve McQueen Submariner was meant to go on sale in December 2018 but the auction was canceled at the last minute due to a dispute with the McQueen Estate. You can read all about it here and here.
10. Rolex Platinum Diamond Pearlmaster: sold for $277,850 (March 2011)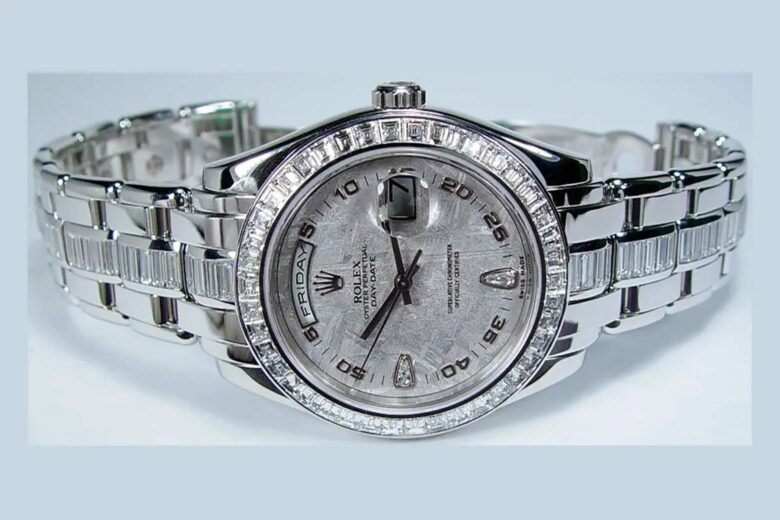 Unlike its modern sibling, the Rolex Platinum Diamond Pearlmaster is based on the Day-Date collection instead of the Datejust. The limited-edition watch is made from meteorite diamond and counts 42 diamonds on its custom bezel. The 39mm dial watch was first released in 2011 for $277,850.
9. James Bond's 1972 Rolex Submariner: sold for $365,000 (November 2015)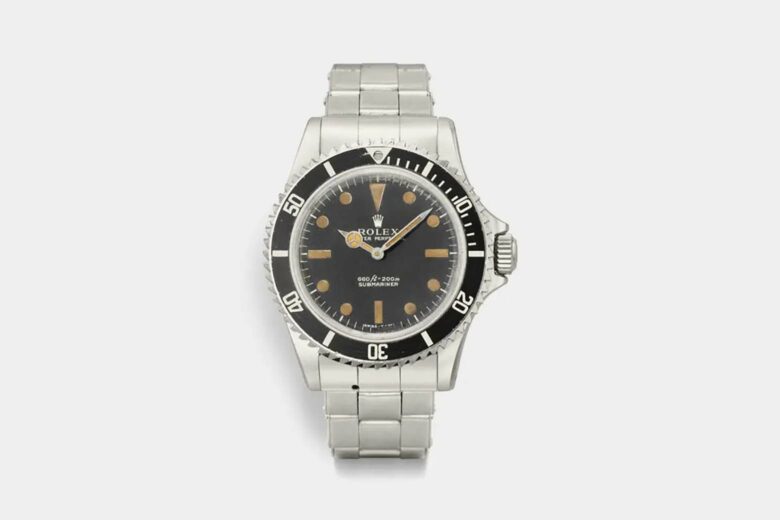 Yet another Submariner in our list of the most expensive Rolex watches ever sold. This one is the actual watch worn by Sir Roger Moore while playing James Bond in Live and Let Die in 1973. The watch was sold for $365,000 at a Phillips auction in Geneva in 2015.
The watch was modified for the movie. In particular, the bezel was changed to look like a circular saw. It is used by James Bond in the movie to cut a rope. The watch's "magnetic field" is also used to unzip Miss Caruso's dress (played by Madeline Smith).
The James Bond Submariner was so heavily modified for the movie that it doesn't tell time anymore. The back of the watch, however, was signed by Roger Moore.
8. Rolex GMT Master II Ice: $485,350 (2021)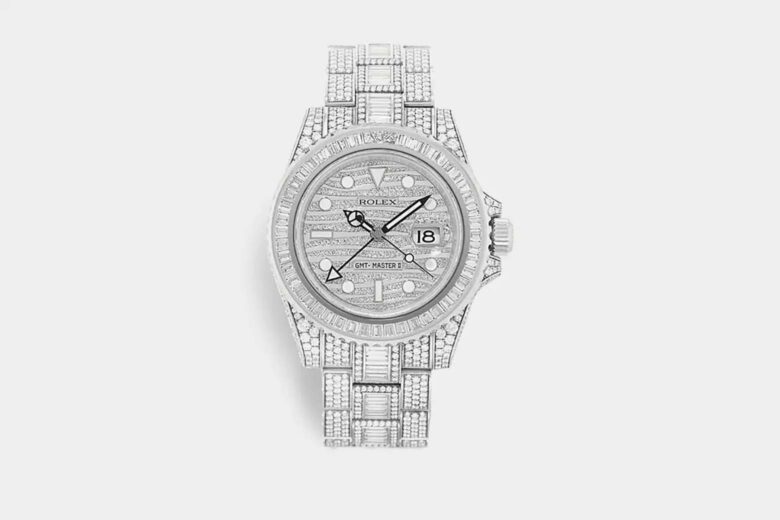 This Rolex GMT-Master Ice is the watch that football superstar Cristiano Ronaldo wore during the 14th Dubai International Sports Conference. It is the most expensive new Rolex you can buy. It retails for $485,350, but its price might vary depending on the market price for diamonds at the time of your purchase.
The Rolex GMT Master II Ice is entirely covered in precious stones and made from white gold. The dial has an interesting wave pattern of diamonds and gold. The rest of the case hasn't been compromised by the in-house customization. You get all the same features and performance than the modern Rolex GMT II delivers, including a waterproof case up to 100 meters (330 feet) and 50 hours of power reserve. The dial featured the classic GMT second hand to set a second-time zone.
7. Jack Nicklaus Rolex Day-Date: sold for $1.22 million (December 2019)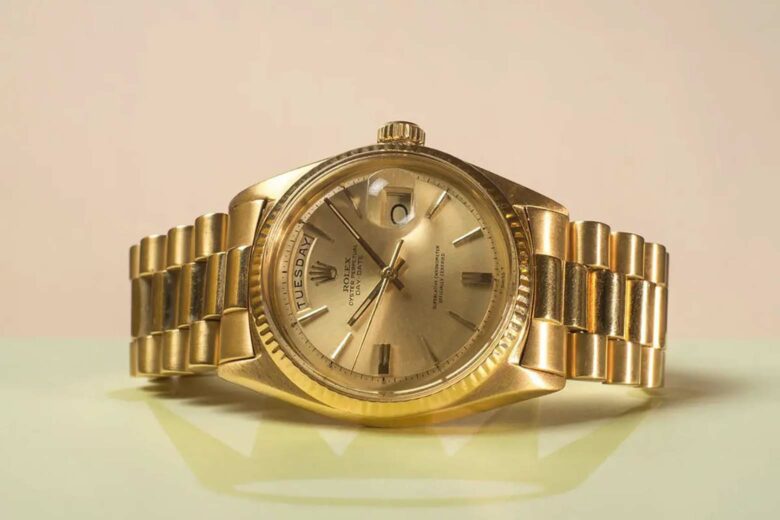 Rolex gave this yellow gold Day-Date to legendary golfer Jack Nicklaus in 1967. He pretty much wore it every day since then. Jack Nicklaus, known as the Golden Bear, wore this Rolex when he won 12 of his record 18 professional major championship titles. The watch was also often photographed when Nicklaus hoisted the championship trophy following his victories.
The yellow gold Day‐Date on a President bracelet is Rolex's most prestigious model and one of the world's most famous watches. "This is the very first watch I ever owned, and the only watch I wore for every professional tournament I've won throughout my career," Jack Nicklaus said. "It has accompanied me at U.S. Opens, Masters Tournaments, PGA Championships, Open Championships, and countless other events for over five decades, and has served me well at every step along the way."
The watch sold for $1.22 million at a Phillips auction in December 2019. All of the auction proceeds went to Nicklaus' charitable Foundation that cares for children in need around the world.
6. Eric Clapton's Rolex "Oyster Albino" Cosmograph Daytona: sold for $1.4 million (May 2015)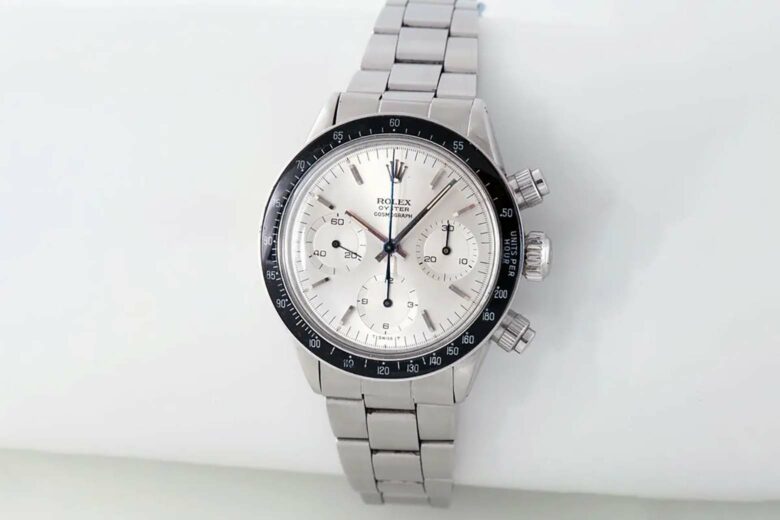 Eric Clapton's Daytona, dubbed the Rolex "Oyster Albino" Cosmograph, sold not once but twice for substantial amounts during public auctions. The first time was in 2003 in New York, where the watch was bought for $505,000 during an auction organized by Sotheby's. Twelve years later, in May 2015, Eric Clapton's Daytona was sold once more, but this time for $1.4 million at a Phillips auction in Geneva, nearly three times its previous price.
Besides its famous first owner, the Rolex "Oyster Albino" Daytona is special because only four pieces are available with the dial in a single color. The Daytona dial usually has two colors to make the chronograph totalizers contrast with the rest of the dial.
5. Marlon Brando's Apocalypse Now Rolex GMT-Master: sold for $1.952 million (December 2019)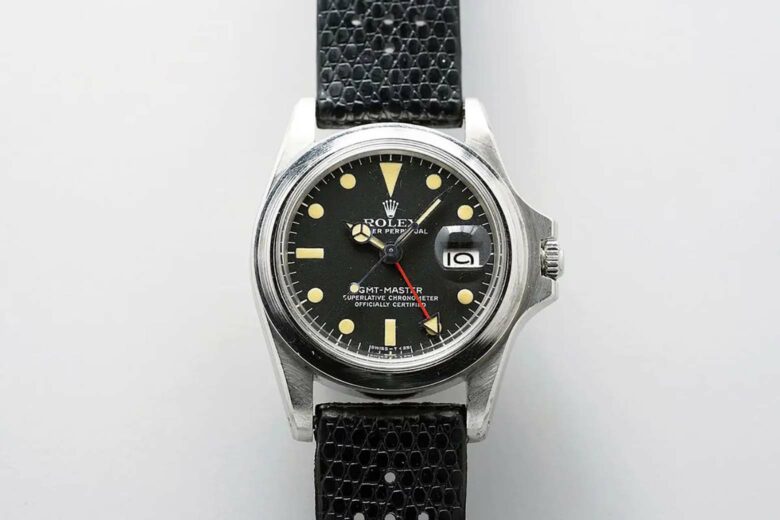 This Rolex GMT ref. 1675 worn by Marlon Brando in the movie Apocalypse Now was sold for $1.952 million at a Phillips auction in December 2019. The auction, appropriately named the Phillips Game Changers event, saw the Rolex GMT-Master manufactured in 1972 sell well above the expected price.
Marlon Brando, an Academy Award winner, wore the watch on a black strap with its bezel missing. Francis Ford Coppola had indeed asked Brando to remove the bezel as it would stand out too much in the movie. The watch is also unique because Brando carved his name on its back. It sold after 15 minutes of intense bidding.
4. Antimagnetique Reference 4113 from 1942: sold for $2.5 million (May 2016)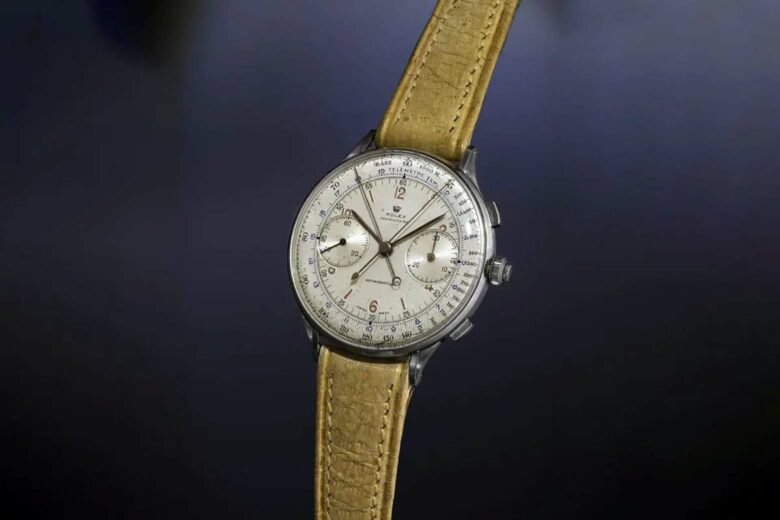 The 1942 Antimagnetique Reference 4113 is the oldest Rolex on our list after selling for nearly $2.5 million during a Phillips' auction in Geneva in 2016. It comes in an extraordinarily large case considering its production year, at 44 mm. It is in fact, the largest case ever built by Rolex. Only 12 examples of the Reference 4113 are known to still exist today. The watch was initially produced as a gift to celebrate the victory of a racing team.
Interestingly, this particular model had been sold just three years before, in 2013, for $1.16 million at Christie's. It's another example of the steep price increase for rare Rolex models.
3. The Rolex Bao Dai: sold for $5.1 million (May 2017)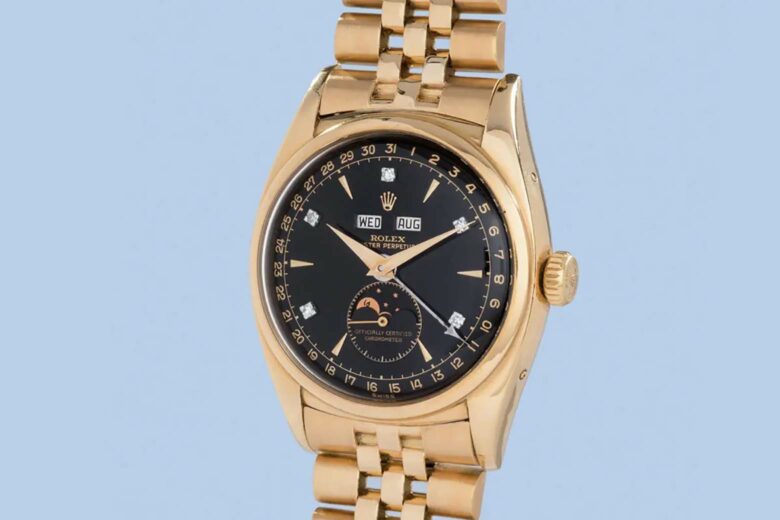 The Rolex Bao Dai is unquestionably one of the most instantly recognizable models among watch fans. Based on the Rolex reference 6062, this watch was initially sold to the last emperor of the Nguyen dynasty in Vietnam in 1954. At the time, this was the most expensive model in Rolex's collection. The gold case and black dial were the rarest configurations available. Only three were ever produced, according to Hodinkee. And this piece is the only one of the three to have diamond markers on the even hours.
The Rolex Bao Dai was sold for over $5.1 million at auction at Phillips in Geneva in 2017. The watch had already been sold through auction before. The Nguyen family first sold it for $235,000 in 2002, which was the highest price ever paid for a Rolex at that time.
2. The 1971 Rolex Daytona Reference 626 Unicorn: sold for $5.9 million (May 2018)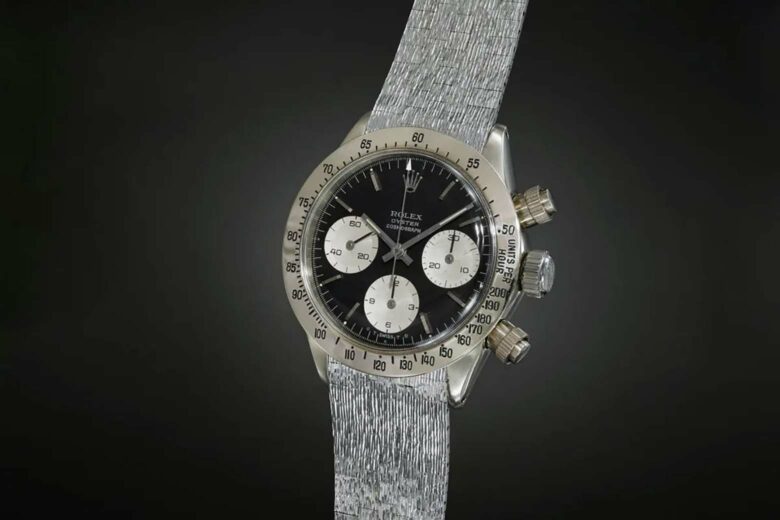 Uniqueness and rarity explain the price of this 1970 Rolex Daytona that was sold for $5.9 million in 2018. The Reference 6265 is the only model available in 18-karat white gold, hence it's "Unicorn" nickname. The vast majority of Rolex Daytona produced at the time were in stainless steel.
Besides its precious material, the story of the watch is itself interesting. Few people had ever heard of it until it was announced in 2013 that famous Rolex collector John Goldberger had acquired the watch (Auro Montanari of his real name).[1]
1. Paul Newman's Rolex Daytona: sold for $17.8 million (October 2017)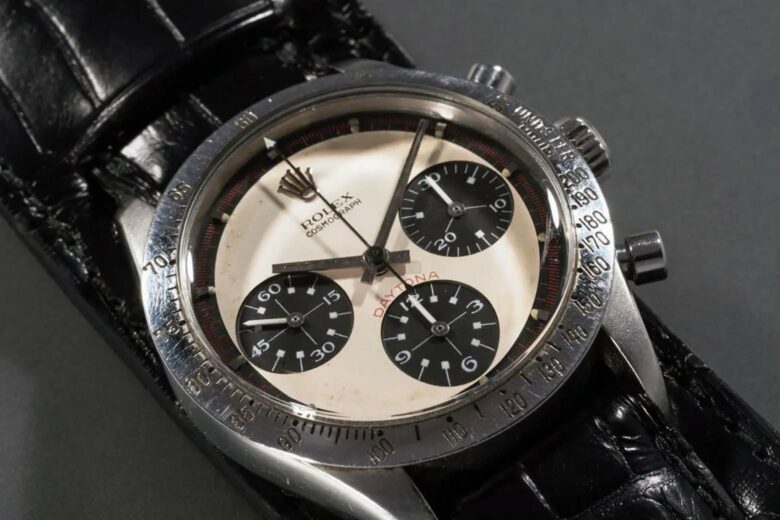 Paul Newman's Rolex Daytona is not only the most expensive Rolex ever sold, but it's also the most expensive watch ever sold in the world. It easily beat the previous record set by a 1943 Patek Philippe perpetual calendar chronograph that sold for $11 million in 2016.[2]
The opening bid for Paul Newman's Daytona started at $1 million but was immediately raised to $10 million by the first bidder, stunning the entire auction room at Phillips. Only two bidders then fought for the watch to finally settle its price at $17.8 million.
While relatively well preserved, this Rolex Daytona isn't particularly rare nor made from precious materials. But its unique story is what watch collectors are most interested in. It was given to Paul Newman by his wife, Joanne Woodward, while he was playing in the movie "Winning".
Why are Rolex watches so valuable?
People often wonder why Rolex watches are so expensive. What is so special about the Swiss manufacturer to explain the price of its high-end mechanical watches?
Beyond timekeeping, a Rolex watch is an object of desire and aspiration. A symbol of achievement and success. A gratifying luxury indulgence.
Behind the brand, the Rolex company operates in a very different fashion from most of the other watch manufacturers in the world. The company is privately held and is set up as a charity.[3] Rolex is currently ranking number five on our list of the most popular luxury brands in the world.
So what makes Rolex watches so expensive? In our opinion, it's a combination of four different factors.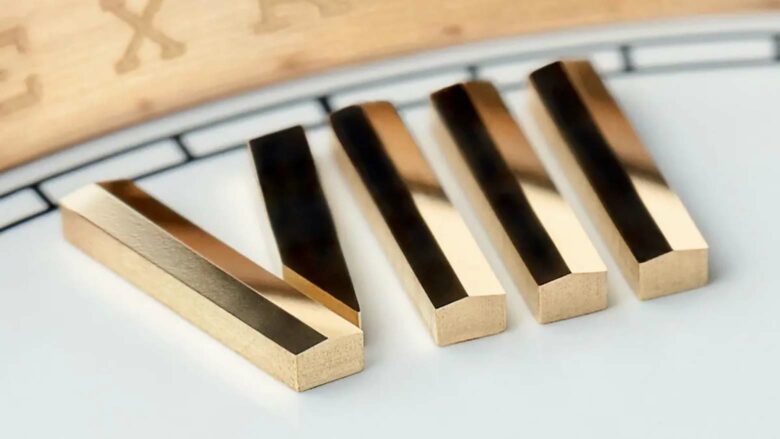 Leading innovation
Rolex owns several labs at its headquarters offices in Geneva. Their in-house researchers work on new watches, of course, but also on new and more efficient manufacturing techniques.
Rare and precious materials
Rolex produces its own steel, gold, and platinum in-house. They developed unique manufacturing processes to create stainless steel watches in 904L steel as it's more robust and maintains its polished look over time. They also transform raw 24k gold plates into 18k yellow, white, or rose gold materials (called Everose gold).[4]
Rolex also has its own gemological department to buy, test, cut, and place diamonds and precious stones on its watches. Each stone is carefully hand-selected and handset using the same processes as the world's most renowned jewelry brands.
Outstanding manufacturing process
Rolex has perfected its watch manufacturing process to use both machines and humans in the most efficient way possible. Every Rolex movement and bracelets are still assembled by hand, even though robots and machines are used along the way to assist technicians.
Dedication, time, and attention to details
From the production of raw materials to the assembly and testing, it takes about a year to make a single Rolex watch.
Just take the dial creation as an example. After extensive testing, Rolex found that humans were better at positioning markers on a dial than robots. So every dial is still crafted by hand. The finished product is then dropped from 20 cm up in the air to ensure that everything is holding as expected.
Considering the fact that Rolex sells about a million watches per year, the time they spend producing each watch is remarkable.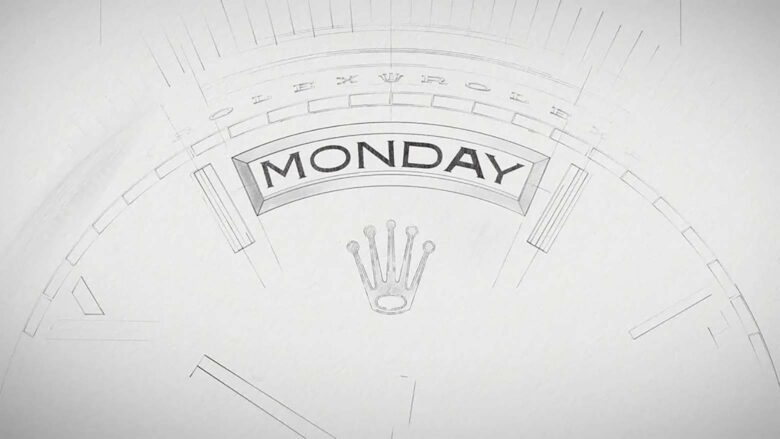 Are Rolex watches a good investment?
The price of some of the most expensive Rolex watches sold over the past five years is incredible. Especially when you consider the price that they were first bought at. Some collectors made it their specialty to invest in rare Rolexes to sell them back with a significant gain a few years later.
Most contemporary Rolex models will probably not gain the same value in 50 years but they still maintain excellent resale value. The price of a second-hand Rolex watch with original papers and box is indeed very close to the original selling price.
When looking at our list of the most expensive Rolex watches, it's clear that four factors drive value and speculation:
Rarity of the watch design
Fame of its previous owner
Quality of its materials
Overall condition of the watch
Casual observers might have the impression that the price of Rolex watches has also increased over the past few years. You might have heard that the original Submariners didn't cost more than $200 in the late 50s. But when taking into account the inflation over the past 60 years, we see that Rolex has maintained the price of its watches fairly stable.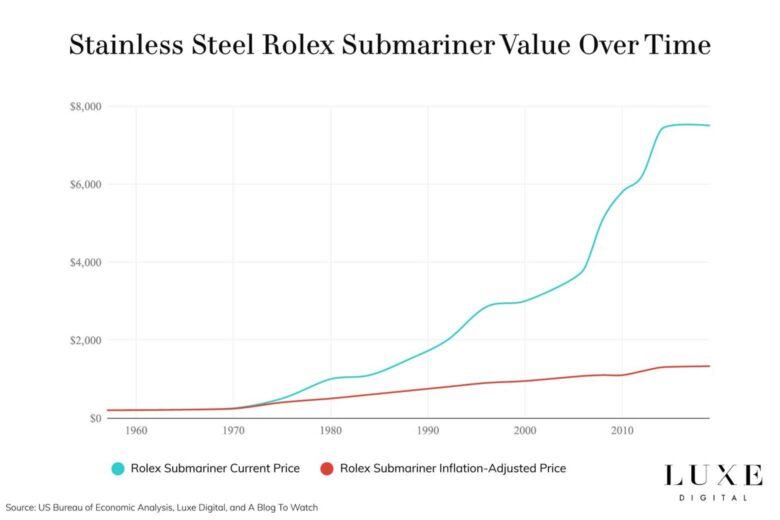 Taking the entry model stainless steel Submariner no date as an example, we see indeed that its price has "only" increased 6.65 fold over the entire period.[5]
So, should you buy a Rolex as an investment? It depends on your investment goals, experience, and timeframe really. If you want a great watch that will maintain its value, a contemporary Rolex is a great option. As would a Patek Philippe or an Audemars Piguet, for example.
If you only want to treat it as an investment, a historical piece will be a better fit but it's a risky business. You'll need to be able to distinguish an authentic vintage Rolex from the many fake that are sold online. You'll also need to have a good sense of what might increase in value over the coming years. And you'll need to be able to time the resale to maximize your profit. It's definitely doable if you have those skills but we wouldn't recommend it to anyone.
Further reading recommendations about Rolex and watch valuations in general
We used several authoritative sources to help with this ranking of the most expensive Rolex in the world. We recommend that you read them if you want to learn more about Rolex. These are also great resources if you want to understand a particular aspect of watch valuation or want to stay up-to-date with the latest developments in the industry.
The official Rolex website is a good place to start if you want to see the current models and collections. We also warmly recommend Hodinkee as an excellent resource to learn more about the watch industry:
If you want to explore Rolex prices or specific models further, we recommend the following Wikipedia articles that were used when writing this article:
If you want to learn more about the history behind specific models, we recommend the following articles:
---