Digital luxury is so embedded in her life, it's hard to tell whether she chose it or it chose her. We sat down with our very own award-winning Editor-in-Chief, Florine Eppe Beauloye, to discuss her front row views on luxury and their digital adoption and adaptation.
Going stiletto-first into digital ventures, Florine is a high-powered businesswoman and a wearer of many hats… Or, in her modest words, a multi-hyphenate digital entrepreneur.
Beyond her work at Luxe Digital, she is the co-founder and CEO of mOOnshot digital, a creative and digital agency for premium and luxury brands. She is also the author of the book Shine: Digital Craftsmanship for Modern Luxury Brands praised by Industry leaders from Google, Facebook, LinkedIn, The Wall Street Journal and more. She was recognised as one of Asia's Top 50 Women Leaders by The World Brand Congress and CMO Asia magazine.
She thinks deeply about how the digital landscape is changing. She is a sought-after speaker, sharing her thoughts and insights on digital marketing to diverse groups of people around the world – from renowned business universities to international events.
Starting her career in journalism and communications, she now combines her knowledge of the media business with her expertise in digital marketing for luxury.
Luxe Digital: Hello Florine, we could not start this opinion series on Luxe Digital without understanding what led you to launch this new luxury digital publication.
Florine: Part of being a successful entrepreneur is being able to recognise the opportunities around you. I first launched mOOnshot digital to answer a gap in the market; a need for a boutique agency offering bespoke and targeted digital strategies to high-end brands.
In our continued effort to move digital boundaries for discerning brands, Luxe Digital felt like the natural next step for mOOnshot digital. There is so much fragmented information out there, it's hard to keep up and make sense of it all. For luxury brands, in particular, I could not find a one-stop online destination that was specifically dedicated to the digital transformation of the luxury industry with an in-depth understanding of the Asian market.
We're very excited to launch this digital publication to help share our learnings and to equip luxury professionals with the right tools and knowledge to be at the forefront of the luxury industry's digital transformation.
Having worked as a journalist early on in my career, I have experience in discovering what is noteworthy, asking the right questions (sometimes the difficult ones), and crafting compelling stories. Mixing my media background with a decade of marketing experience with lifestyle and luxury brands, I felt that I could play an even greater, positive and constructive, role in demystifying digital marketing for luxury brands. I believe that digital mindsets and innovative thinking are the catalysts for growth. Luxe Digital is a discerning media that is redefining luxury for the digital era. We distil the babble of digital marketing into an intelligible digest delivering first-class content. We are credible. Inclusive and engaging. And I cannot wait to see where our publishing journey leads us.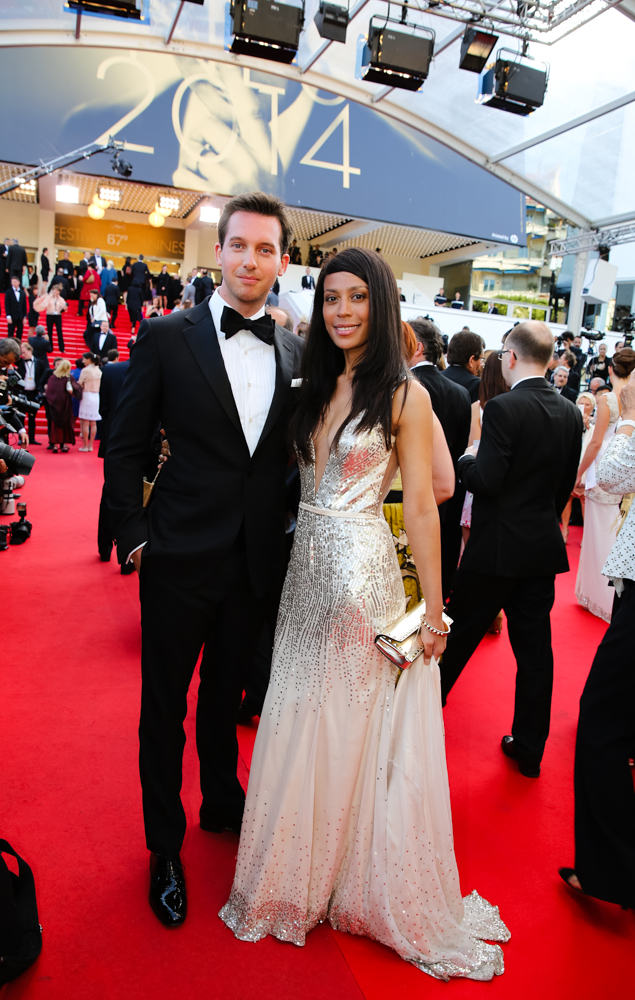 Luxe Digital: What changes are you observing in the industry?
Florine:
On digital…
After a rather slow start, luxury brands are (finally) embracing digital seriously. Some, such as Burberry, are now even able to leverage digital as a unique competitive advantage with measurable impact.
Luxury brands are also taking a deeper plunge into online shopping. Some of them include e-commerce elements under their own brand names. This opens up new and exciting opportunities — from the emergence of digital-first luxury boutique brands to the launch of 24 Sèvres by luxury powerhouse LVMH.
Most luxury brands are now at least offering an optimised web experience on mobile but there is still a long way to go to offer a truly seamless omnichannel experience.
On luxury…
The modern context seems to be shifting from simply acquiring high-end products per se to being more about living first-class through authentic, one-of-a-kind experiences. Now more than ever, it's about experiencing luxury rather than owning it. The desire to indulge in luxuries exists for a much wider, more nuanced market than it ever did before.
Luxury is both timeless and current—timeless because it has a rich history and leaves a lasting, indelible impression, and current because it needs to answer to modern affluent consumers.
Expressions of luxury have become more subtle and understated, more personal, individualistic and intimate, and less ostentatious. New affluent consumers are seeking more fluidity and the ability to inject what they buy with their own meaning, their own personal story.
Luxe Digital: How can luxury brands best approach the digital transformation of their industry?
Florine: Every business has its own path to becoming digitally successful, depending on its unique set of needs and priorities. But the fundamental attributes are the same.
As I mentioned in my book, there is something magical and fascinating about digital marketing for luxury brands. Think of the incredible processes that a professional with expert knowledge, equipment, and tools undertakes to make a diamond shine. Imagine the weeks and months it takes to transform a rough diamond into a polished product of desire. Well, in the same way, digital for luxury brands is a long-term process that requires careful planning, a clear process, specialised skills, and discipline to make your brand shine online. I believe that when your digital brilliance illuminates your core values and messages, your brand will shine brighter than you ever imagined. These thoughts inspired the SHINE framework detailed in my book.
The model provides a simple set of prerequisites to adopting the right digital mindset. It's a constellation that connects the five main components of digital marketing and puts your niche in the centre. The SHINE mnemonic summarises these five key pillars that luxury businesses need to hone their 'digital sweet spot': Strategy, Holistic implementation, Intelligence, Nimbleness, and Engagement.
Luxe Digital: What should senior executives of luxury brands pay attention to in the near future? What are your thoughts on tomorrow?
Florine: Digital can really be a competitive advantage for the brands who embrace it and explore creative ways to leverage it. But you need to do it in a strategic, thoughtful, and systematic way. Strategic because it needs to be part of a holistic approach where each channel can support and amplify each other, seamlessly. Thoughtful because you need to carefully treat your brand so you don't denature it. And systematic because you need to constantly measure and iterate with your digital endeavours.
Digital marketing is really only in its infancy within the world of luxury, and there are still so many opportunities to be uncovered. Instead of focusing the thinking on new technologies though, brands and leaders should shift their mindsets and concentrate on the behavioural changes that come with the digital revolution.
We will increasingly see consumers expecting bespoke, curated, concierge-like digital experiences seamlessly integrating with their lives and centred around their preferences.
Connect with Florine Eppe Beauloye on LinkedIn, Instagram and Twitter
A few words that say a lot:
Luxury in one word
Craftsmanship
The future of digital in one word
Seamless
If you were to only pick one color
Rich Black
The interview off-topic
digital and luxury keynotes
style, stilettos and substance
Shine: the book
mOOnshotdigital.com
travel tales
dark chocolate