Leaders who rise through the ranks to reach a decision-making position are oftentimes the most effective. This is certainly the case with Pontus Persson.
Pontus was born in Sweden and moved to France with his parents at the age of 3. After a Bachelor's degree in International Business Management, Pontus pursued his Master's degree in Sydney, Australia. This is also where his professional career started as he became a part-time store assistant in retail while finishing his degree.
Those first steps took him from Sydney to Singapore and now Dubai, with Ralph Lauren and Bulgari. In his current role, Pontus is leading the development and implementation of Bulgari's CRM activities across the Middle East.
His responsibilities are at the heart of the luxury retail industry's digital transformation. Simon Beauloye sat down with Pontus Persson for a fascinating conversation on the evolution of luxury retail and the critical role that customer data management plays in it.
Luxe Digital: Hi Pontus, great talking to you again. Thank you for taking the time to share your views on the luxury retail's digital transformation with Luxe Digital.
Pontus: It's great to talk to you too, Simon. Thank you for the opportunity.
Luxe Digital: Let's start with your journey over the past few years. Your career has taken you from Ralph Lauren in Sydney to Ralph Lauren in Singapore and now Bulgari in Dubai. Can you tell us more about how your role has changed over that period?
Pontus: My career really started on the sales-front of retail, for almost 5 years with Ralph Lauren in Sydney and Singapore. Sales was my main role and "raison d'être". My interest from the start has always been about the people – both my clients and coworkers – and the relationship we had with each others.
In early 2014, my responsibilities at Ralph Lauren started to shift a little from pure retail sales to include client relationship management. While maintaining a strong bond with the boutiques and the sales team, I started to focus on the development and nurturing of our special clients and the teams who liaised with them.
Ralph Lauren had four luxury boutiques in Southeast Asia, and I was responsible for building a relationship with our VIP clients. Those clients could be regular clients or one-time large spenders. As a result, I had to coach the various retail sales team on the ground, manage special VIP events, gifting for special occasions, and more broadly relationship building.
That's when my interest in leveraging Customer Relationship Management processes and softwares (CRM) really started.
I could see at the time the importance of having a strong knowledge and understanding of our clients and the importance of catering to our clients' needs in a personalised way. Shortly thereafter, a CRM Specialist role was created with Ralph Lauren in Singapore and I fully transitioned from retail operations to a CRM role based in our regional headquarters.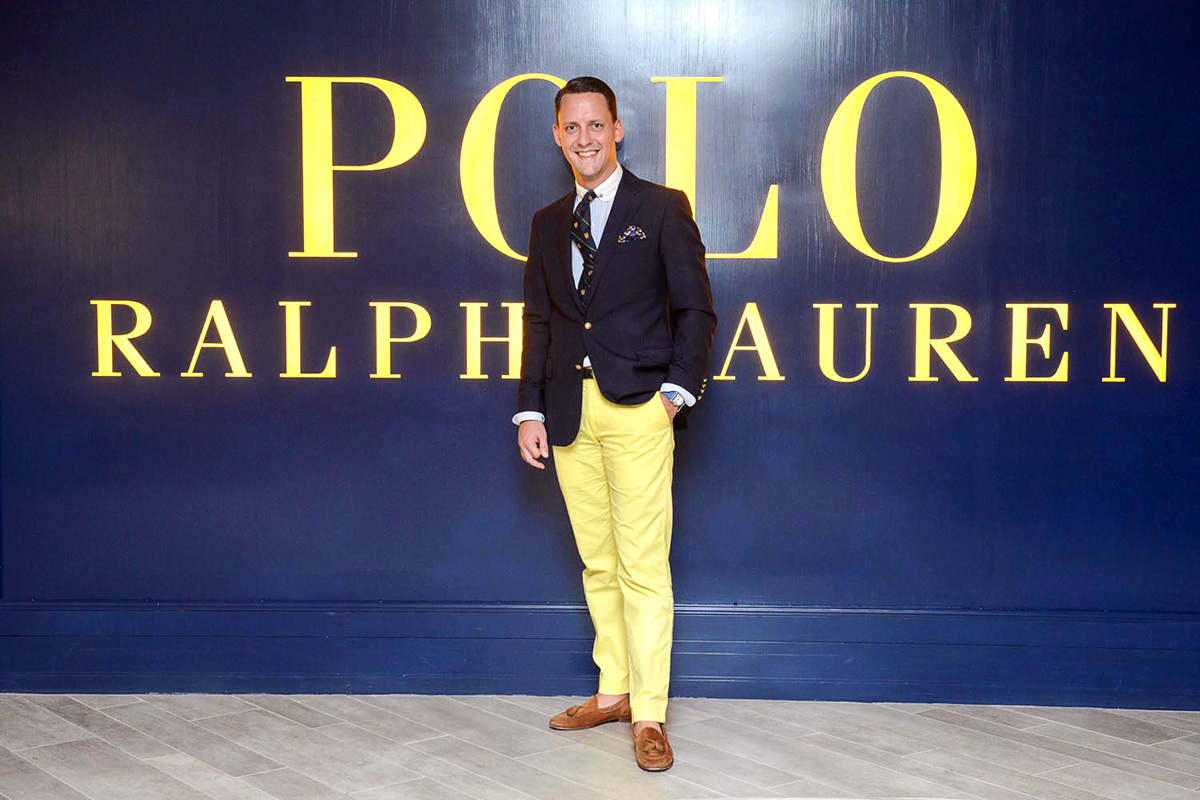 Luxe Digital: How do you define CRM for luxury retail and what role does it play in VIP clients relationships.
Pontus: A CRM is first and foremost a tool for companies to gather information about their customers in order to understand their clients better and, ultimately, to cater to those clients in a more personalised way – and of course to generate revenue.
With the change in today's luxury landscape, especially in the clients' behaviours, I believe CRM has become a crucial tool which should be used and applied at all levels of a retail company: from sales floor to top management.
When I took on that role with Ralph Lauren in Asia Pacific, the broader luxury industry realised that our clients were evolving. Luxury customers were traveling more. They had more options to compare and more information to learn about a product before making a purchase. The luxury industry had to adapt and personalise its interactions in order to stay relevant and top-of-mind.
That is exactly, in my opinion, why a proper CRM is so critical for every luxury brand today.
Luxe Digital: What role did digital play in your decision to focus on CRM for retail and how does it impact your marketing outreach?
Pontus: Digital tools are crucial to stay up-to-speed with the current world. However, I must say, the retail industry has never really been at the forefront of the digital transformation, and the luxury industry within the retail industry, even less so. But we are catching up and adapting faster than I originally thought we would.
Digital is an enabler that increases efficiency of CRM platform for high end retail. A luxury marketer can't focus solely on digital tools however. While some of today's digital systems allow for a two-way communication with the end consumer, most of them allow mostly a one-way outreach. While this two-way communication may be more personal and relevant for the customer, it isn't enough for a luxury brand to rely on.
Relationship is the most important aspect of a proper CRM. And no healthy relationship is a one-way affair. Only a human interaction can provide the necessary interaction and emotional connection with clients that luxury brands require.
Digital tools and CRM systems are thus essential, but they remain merely tools. Humans using these tools need to remain in front of their customers to build lasting relationships.
Luxe Digital: What are some of the most significant challenges that you're facing when implementing CRM systems to transform Ralph Lauren and Bulgari?
Pontus: "Transform" is a strong word. "Evolve" is more appropriate.
Change has always been a challenge for any human being. Digital tools, including CRM, represent that change for most people in the luxury retail industry.
The implementation of the CRM platforms at Ralph Lauren in Asia represented an important change for a lot of people. First and foremost the management had to understand the importance of CRM and the benefits that the company could gain from it. Ultimately, implementing a CRM represents an extra step and a little extra work from the retail sales teams. Without their participation, no data or information could be collected. This highlights again how critical the human factor is. The same remains relevant today in my current role with Bulgari.
Because of my previous experience as a sales person myself, I am uniquely positioned to explain the importance of the extra work required by a CRM system to a retail team, in a language that makes sense to them. Being able to rapidly show the outcome of their work, with repurchase rates and revenue increases, is also key to secure quick buy-ins from the teams.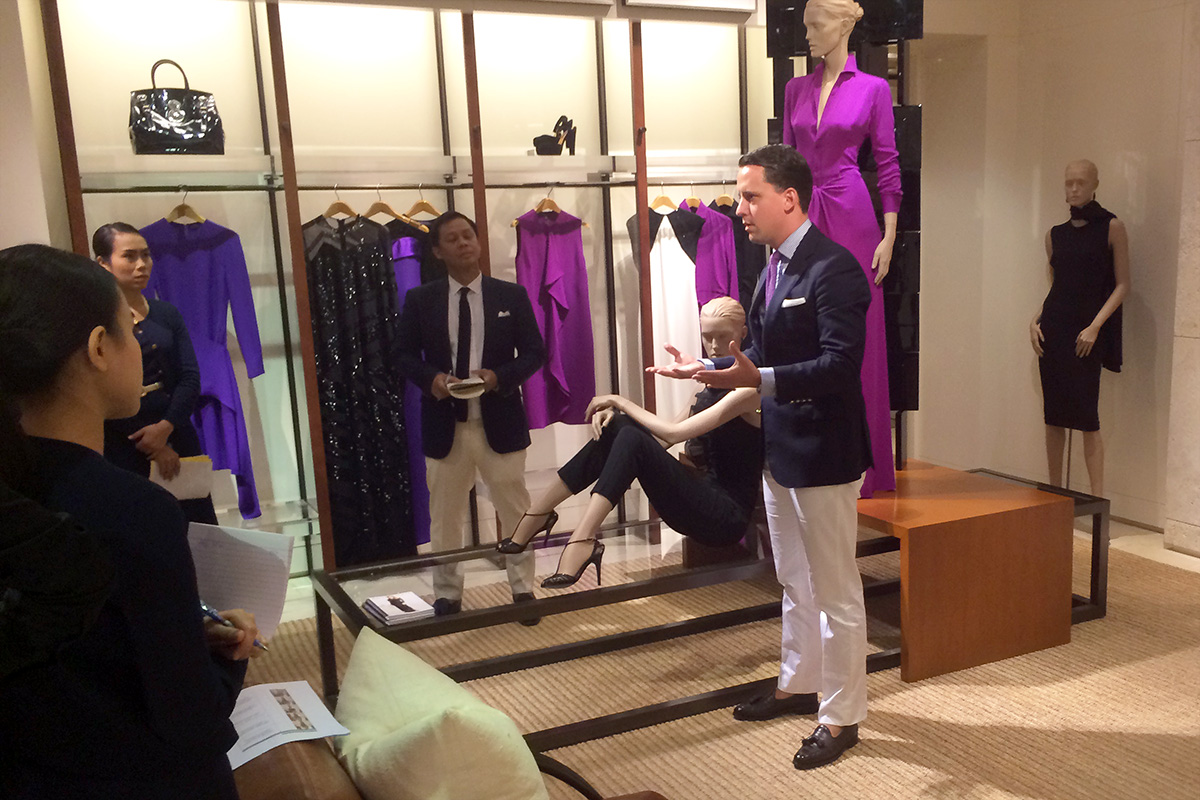 Luxe Digital: Looking back, what do you identify as being the most important lesson or learning opportunity for luxury brands attempting a retail evolution with a CRM system?
Pontus: Adaptation has been by far, the biggest lesson for me, and still is today one of the greatest opportunities with a significant potential.
When moving from a boutique-based role to an office-based role, I had to adapt my approach towards my previous boutique colleagues. When liaising with teams from Singapore, Malaysia, Thailand or Vietnam, I had to adapt my approach and delivery in front of them. Most importantly, when moving from Singapore, Southeast Asia, to Dubai, Middle East, needless to say, I had to adapt a lot of things.
All this while staying relevant and up-to-date with all the new technologies and the different ways each region uses those technologies.
Adaptation, on a larger human scale, is a very important factor, especially in today's extremely fast-moving world.
Luxe Digital: How do you envision the future of the luxury industry? What part will digital play in creating a luxury experience?
Pontus: I am of the opinion that brick-and-mortar retail will never disappear, and should not disappear. If you take away the boutiques from the luxury retail equation you remove one of the most important aspects of a luxury experience, and that is the human.
I believe that an experience is stronger when it's shared with someone. This is just as true for a luxury experience. You could walk in the most luxurious boutique in the world with the most high-end products there is, if the service is bad, your experience is bad. Full stop!
Digital tools, remain tools, and should be treated as such. Granted, they bring the brands closer to the clients. Granted they allow us to know more and understand our clients. And granted they allow to personalise our campaigns to target specific clients. But they cannot replace the human factor.
I find this to be particularly true in the high-end world of luxury that Bulgari and other jewelers represent. For example, a client would never buy a million-dollar set online. Yes, she or he could have its interest awaken after seeing it online and take the final purchase decision in a retail boutique. But if that boutique experience with the retail team is negative, the customer will not buy the product.
To invest in our people is the key for any company. And to stay digitally relevant in today's world, is also the key for any company. However, one does not rule out the other – they should be working hand-in-hand.
Connect with Pontus Persson on LinkedIn and Instagram
A few words that say a lot:
A book that influenced your life
Sadly, I've never been a big book reader. One that helped me a lot and was given to me by my mentor in Ralph Lauren: "The First 90 Days" by Michael D. Watkins.
Luxury in one word
Personalisation
The future of digital in one word
Never-ending
If you were to only pick one color
Blue. One colour, yet millions of possible shades.