Rémy Martin loves to be first in the world of Cognac.
Setting its sights above anything as low-key as taking over the global market, it's a brand that — literally — reached for the stars by producing the first Cognac, Rémy Space, to be taken on a rocketship and enjoyed in outer space.
Back on planet earth, Rémy continues to rack up its list of first-place medals. It's the only Cognac house founded by a winemaker which means that even its base product of fermented grapes is made with superior quality and expertise. It sealed the deal of being synonymous with luxury and sophistication thanks to its silky sweet flavors and fantastically long, oaky finish.
But that's not where the casual fact-dropping stops: Rémy Martin also proudly appointed Pierrette Trichet as the first-ever female cellar master for a major Cognac house and then passed the crown to Baptiste Loiseau – the youngest ever cellar master.
Like all Cognacs, Rémy Martin is produced using a blend of carefully sourced eaux-de-vie. But it uses four times as many as its competitors and ages its bottles for nearly four times longer than legally required. And, as one of the big four in the world of Cognac, Rémy Martin insists on continually upping the standards of every part of its production method.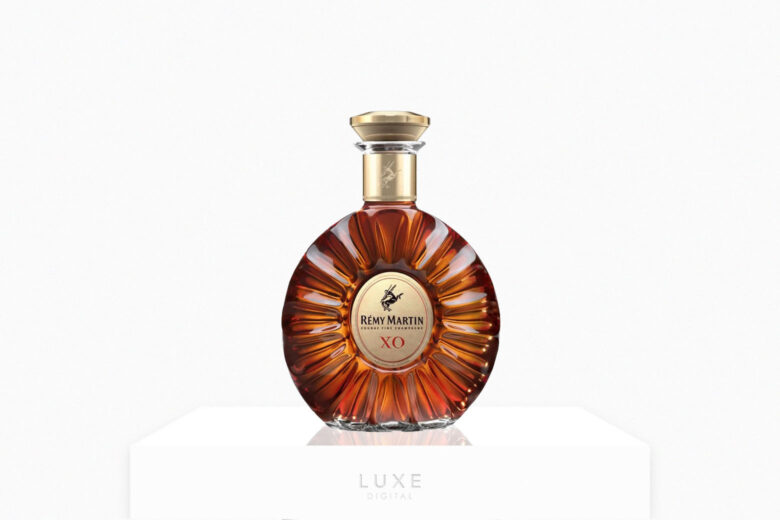 Rémy Martin brandy bottle prices and sizes
Rémy Martin history: Combining the best of wine and brandy
The nature of Rémy Martin's background means its Cognacs are produced using a marriage of knowledge from both wine and brandy. Rémy Martin is named after a wine grower who began producing Cognac in 1724. It quickly received the royal seal of approval from King Louis XV of France, who offered Rémy Martin the rare chance to expand his vineyards in order to produce more of his incredible Cognac.
In 1830, the first Rémy Martin Grande Champagne cognac was created and by the 20th century, it had cemented its name as one of the most impressive spirit brands in the world. Now, it remains one of the few houses still run by a family from the Cognac region.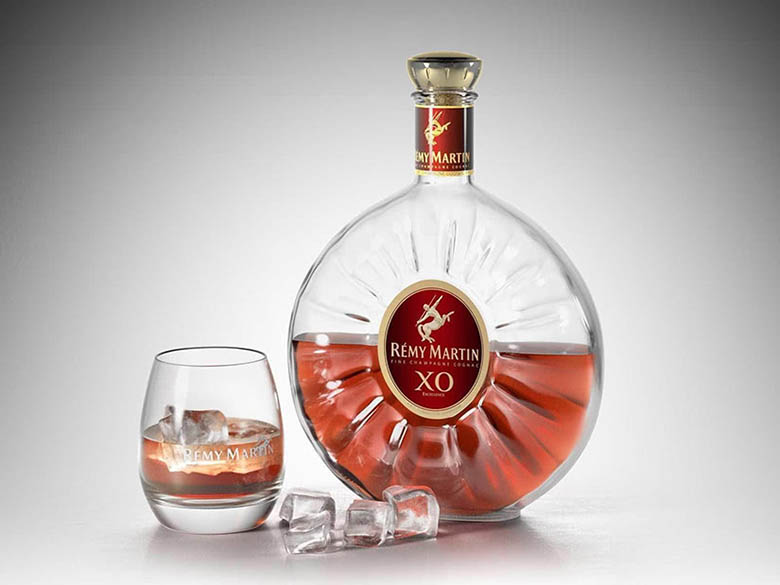 A royal appreciation
King Louis XV finally got his recognition in 1997, when the first bottle of 1738 Accord Royal — a tribute to the king — was created.
More recently, Rémy Martin has moved on from the royal seal of approval to a more modern equivalent: it's a firm favorite for rappers and is a brand you'll hear name-dropped in the music industry again and again. Dr. Dre, Ja Rule, and the Notorious B.I.G. are all big fans, along with Fetty Wap, who showed his appreciation for 1738 with more than 50 mentions of it in his 2015 debut album. He also reportedly refers to his friends as the "Remy Boyz". 
If it's good enough for a king and any number of rappers, it's good enough for the masses. Rémy Martin's popularity also stems from its versatility: Cognac connoisseurs may solely drink the spirit by itself, but it's just as good when complemented by other accompaniments. Cellar master Baptiste Loiseau claims his favorite way to enjoy Rémy Martin is by mixing it with ginger ale.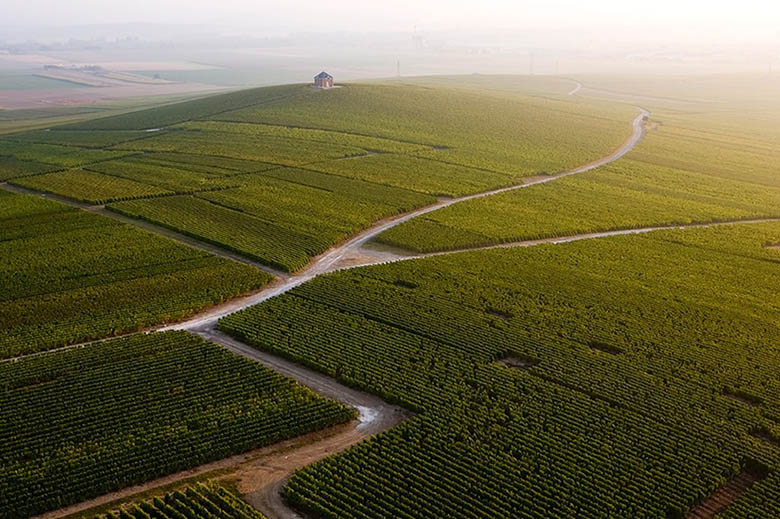 The best of the best in every sense of the word
Rémy Martin labels all of its products as Fine Champagne Cognac, which is an official declaration of quality rather than a matter of opinion. The brand is also particular with the grapes it uses to produce its famous Cognacs: it only grows and works with growers in the Grande Champagne and Petite Champagne areas — the best two regions known for their unmatchable quality.
Rémy Martin works with 900 different growers as well as growing its own grapes to ensure only the top quality bunches make their way into the XO bottle you bring out on special occasions.
The brand was also one of the first when it came to introducing the distilling on the lees — the sediments that occur during vinification of the grapes. This might seem like a minor detail but it promises to make a big difference when sipping the spirit by adding an extra depth and coating to the palate. It's something you'll pick up on even more when enjoying Rémy Martin on the rocks.
For an extra-special tipple, Rémy Martin also produces a bottle that contains a blend of eaux-de-vie from a single vat at the discretion of Baptiste Loiseau. This bottle, a cognac blend called Rémy Martin Carte Blanche à Baptiste Loiseau, starts at around $300 and is the missing piece in the puzzle for any self-respecting Cognac lover.
How to drink Rémy Martin
The best way to enjoy Rémy Martin is to sip it neat, to truly bring out its dazzling assortment of fruity, floral and spicy aromas. It's great served on the rocks but, traditionally, Cognac is served at room temperature or ever so slightly warmed.
To drink Rémy Martin, pour a measure of the spirit into a snifter glass. While Cognac can be served in a variety of different glassware, a snifter is the best shape for swirling the liquid around to release its rich aromas. The shape also allows the Cognac to warm slightly in your hand, which further adds to its diverse flavor.
Rémy Martin is also a delicious option when served with ice or mixed into a long drink. When it comes to cocktails, choose citrus flavors that complement the sweetness of the spirit. Or, pair with a simple non-alcoholic mixer for a long drink that allows the spirit to shine through.
The best brandy glasses to drink Rémy Martin
The best cocktails to make with Rémy Martin
Here are the top three most popular cocktails to mix with Rémy Martin.
Sidecar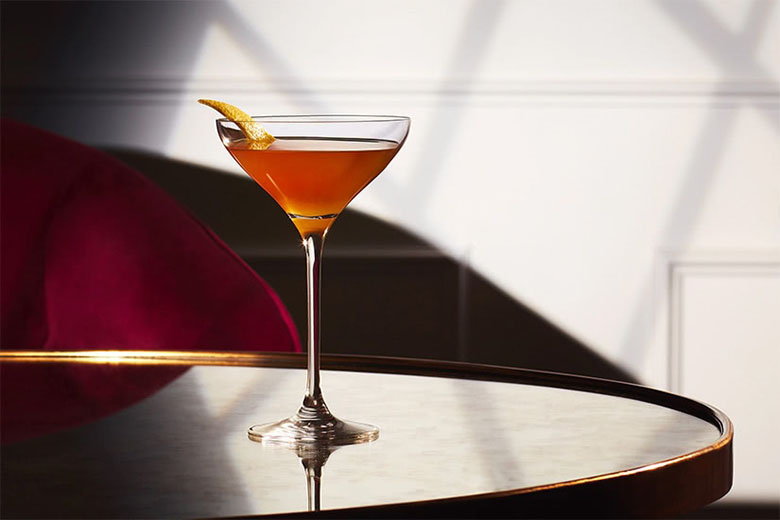 Ingredients:
60ml Rémy Martin VSOP
25ml Lemon juice
25ml Triple sec
Cocktail recipes: Possibly the most popular cognac-based cocktail, a Sidecar is a staple for any brandy-lover and combines Rémy Martin with Cointreau and lemon juice. Mix up a round by pouring the ingredients into a cocktail shaker filled with ice before straining into a chilled cocktail glass and garnishing with a lemon twist.
Brandy Fix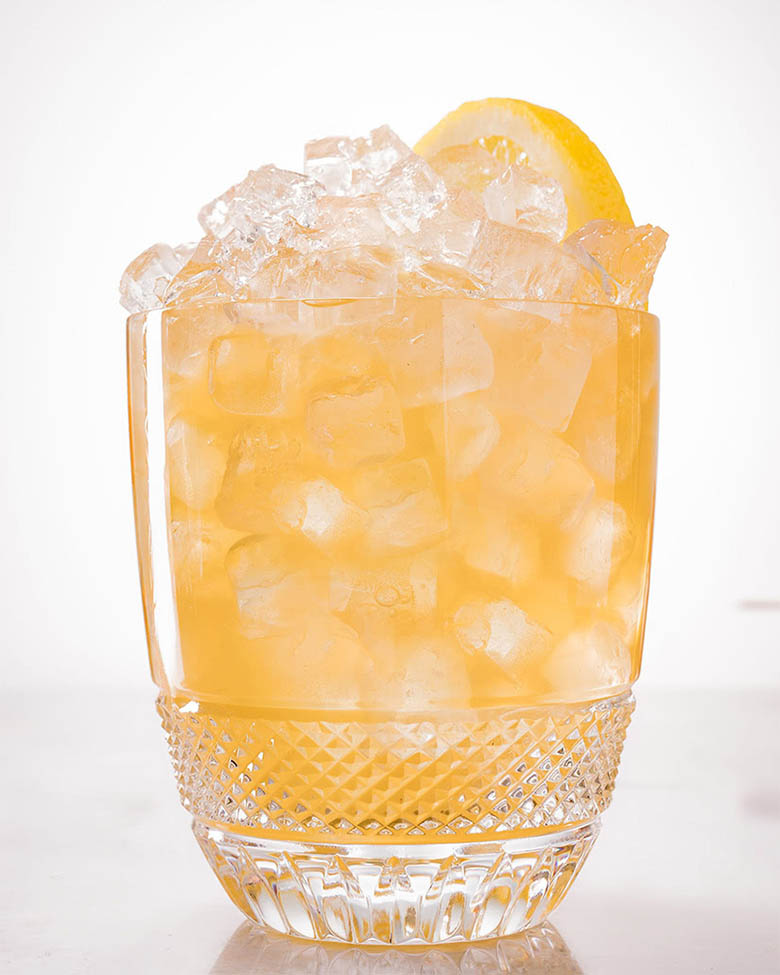 Ingredients:
60ml Rémy Martin VSOP
15ml pineapple juice
15ml fresh lemon juice
7.5ml simple syrup
5ml yellow Chartreuse
Cocktail recipes: A "fix" cocktail combines a base alcohol, citrus and something sweet and the Brandy Fix fuses the three in a deliciously sweet and sour sippable drink. Create it by shaking all of the ingredients with ice before pouring into an Old Fashioned glass. Top with more ice before serving.
Rémy Ginger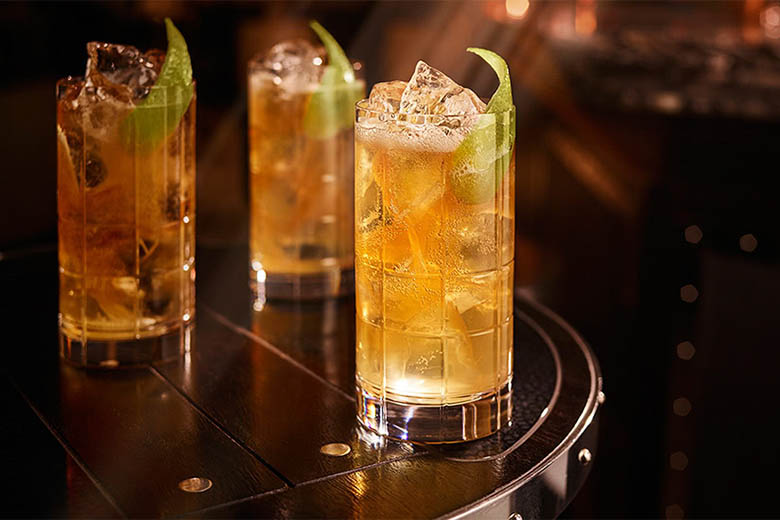 Ingredients:
40ml Rémy Martin VSOP
120 ml ginger ale
Lime wedge
Cocktail recipes: Fresh, spicy and dry, a Remy Ginger is a simple cocktail that can be made in a matter of seconds. Pour Rémy Martin VSOP over cubed ice into a highball glass, top it with ginger ale and garnish with a wedge of lime before taking a sip.
Frequently asked questions about Rémy Martin
How much is a bottle of Rémy Martin?
A bottle of Rémy Martin starts at around $39.99 for a bottle of Rémy Martin V. Bottles that have been aged for longer, like the premium Rémy Martin XO, cost around $180. However, collector items like Louis XIII de Rémy Martin Cognac can sell for almost $100,000, with the most expensive bottle selling at auction for $95,000.
Is Rémy Martin a brandy?
Yes, Rémy Martin is a brandy. More precisely, it is a Cognac, which is a premium type of brandy produced in the Cognac region of France. It has an ABV of 40 percent and is known for its sweet and smooth flavors and velvety texture.
Is Rémy Martin a whiskey?
No, Rémy Martin is a Cognac, made from grapes taken from the brand's signature blend of Grande and Petite Champagne crus in the Cognac region of France.
Why is Rémy Martin so expensive?
Rémy Martin's premium price comes from its rigorous production process, combining expert craftsmanship with the finest French grapes and exceptional purity. Cognac is also generally a more expensive spirit, due to its specified growth area and attention to detail.