It doesn't really matter whether you're watching Brother's Bond founders Ian Somerhalder and Paul Wesley from famed TV show The Vampire Diaries on-screen or off-screen — the pair will likely have a glass of bourbon in their hands.
These two best friends, who spent almost a decade sharing the screen and playing best friends, decided to pair their on-screen interests with their real-life interests. And so, Brother's Bond was born.
A cult whiskey before it had even launched, Brother's Bond made a name for itself almost instantly for being difficult to get hold of — an aspirational bottle even for those who'd never tried it. The brand launched in early 2020, after less than a year of openly planning and endless years of casual conversations around what would make the perfect bourbon.
Brother's Bond calls itself a story of time and quality: a passion project that was never designed with the intention of making money but, instead, something made to represent the bond between the two founders in drinkable form.
Rich like Maker's Mark and complex like Bulleit, Brother's Bond isn't just another celebrity addition to the spirits market. It's a deliciously smooth bourbon that's fully deserving of its instant attention. It's a bourbon for bourbon lovers, made by bourbon lovers: the ultimate recipe for success.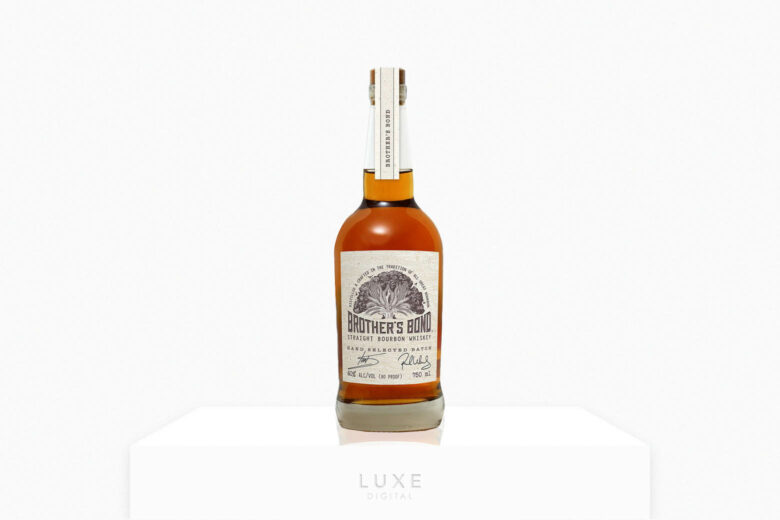 Brother's Bond bourbon price and bottle sizes
| Bottle | Size | Price (USD) |
| --- | --- | --- |
| Brother's Bond Straight Bourbon Whiskey | 750ml | $54.99 |
Whiskey lovers in front of and behind the camera
It's a good thing that Ian Somerhalder and Paul Wesley have great taste in whiskey, as almost the entire process of creating Brother's Bond was designed and instructed by them.
Everything about this brand was inspired by the pair's on-screen bond. It's almost impossible to read interviews of either founder without hearing widespread appreciation for the other — something they used to formulate a bourbon that celebrates such friendship.
From the name, which was based on the two fictional brothers' close friendship, to its ease of drinking; designed so as to not scare off any prospective whiskey drinkers with overly strong or burning flavors. It's a friendly bourbon that'll encourage you to bring along a bottle for your next get-together — if you're able to get your hands on it before stocks run out, again.
While they might have waved goodbye to The Vampire Diaries in 2017, the pair continued to spend a lot of time together. But instead of learning lines and reading scripts, they were sampling mash bills, sourcing local ingredients and preparing for world takeover, whiskey style.
And, rather than sticking to a simple 51% corn in their mash bill (the minimum required for a spirit to be considered a bourbon), the founders stepped it up a notch to a whopping 65% corn.
The result? A sweeter, robust bourbon, heavy with the notes of honey and fruits that take Brother's Bond from being any old bourbon to one that's approachable and welcoming, even for newbies.
It's also a rye-heavy bourbon, taking over a further 22% of the mash bill to really dial up those spicy notes. The other two elements, wheat and barley, are added in secret increments. Combined with its copper distillation and four years of aging in virgin American oak barrels makes Brother's Bond bourbon one to be remembered.
As the brand itself says, each grain plays its own unique part in making the bourbon one of a kind. The corn is responsible for sweetness and fruit notes while the rye adds a touch of floral notes. The wheat you'll gently taste adds an almost bread-like softness to the overall texture.
And it's the barley that brings it all together, with nutty, caramel aromas. This hand-selected combination is one that their on-screen counterparts, the iconic Salvatore brothers, would almost definitely have enjoyed themselves.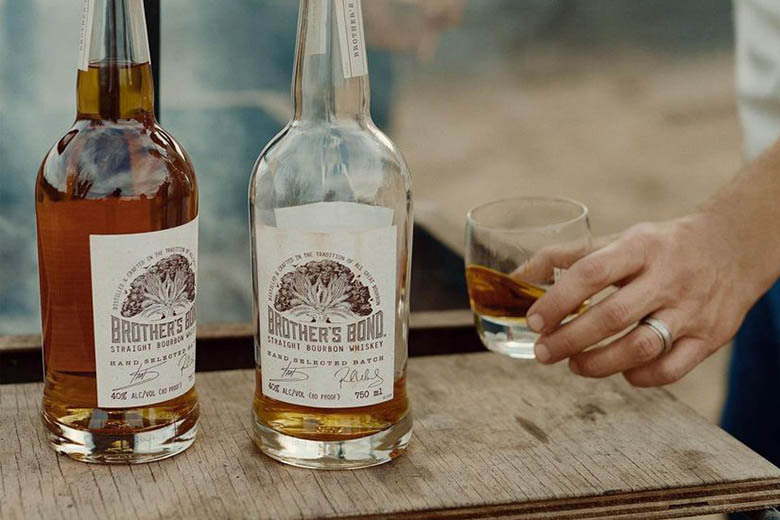 How to drink Brother's Bond bourbon
Brother's Bond was designed to bring people together, to encourage closer bonds and to celebrate the people who mean most to you. So drinking this bourbon should encapsulate all of those things, preferably at the same time.
There'll be no silent sipping around the fire with Brother's Bond: instead, it should be enjoyed liberally over loud conversations, funny stories from the past and long-awaited meet-ups with your childhood friends.
Still, you don't want to wave goodbye to all bourbon traditions while drinking Brother's Bond: you'll still want to get the most out of this spirit. Which means starting with the correct glassware.
A brandy snifter is the preferred glassware for bourbon (especially if you're drinking a whiskey like Blanton's), but a rocks glass will do just as well for drawing out the sweet, honeyed, spiced aromas of this spirit. It's good enough to be enjoyed straight but also works well served on the rocks.
The important thing is to serve Brother's Bond at the right temperature, which is room temperature or just below. You want the whiskey to be gently warmed enough to taste each of the unique notes. It's also a brilliant whiskey for cocktails, especially when served in batches surrounded by your favorite people.
The best cocktails to make with Brother's Bond bourbon
Brother's Bond is a sweeter bourbon thanks to its high corn content. So it's a great whiskey for newbie bourbon drinkers and works well in cocktails. It's also reasonably priced, which means you won't feel guilty pouring out batches of your favorite cocktails, round after round.
Mystic Charmer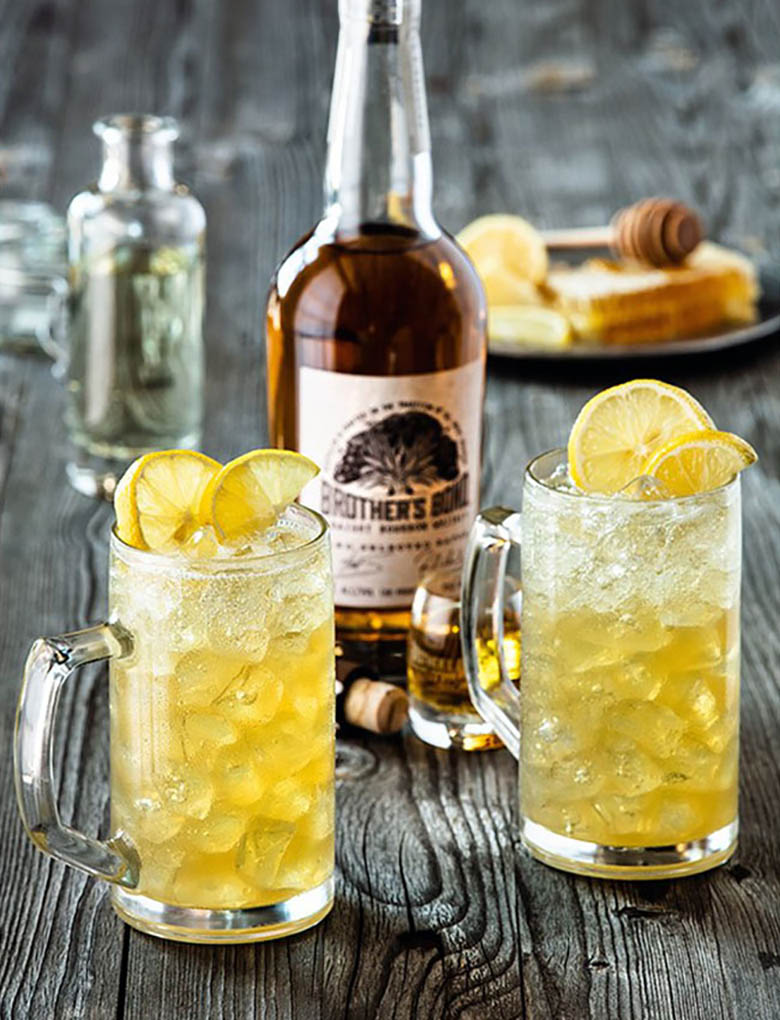 Ingredients:
45 ml Brother's Bond Straight Bourbon Whiskey
15 ml Lemon Juice
15 ml Honey Syrup
150 ml Ginger Ale
Lemon wedge for garnishing
Best served in a large glass for maximum enjoyment, a Mystic Charmer is refreshing and zesty. To make, pour all ingredients except the ginger ale into a shaker and add ice. Shake vigorously before straining into a glass filled with fresh ice. Top with ginger ale and garnish with a lemon wheel before serving.
Brother's Fashioned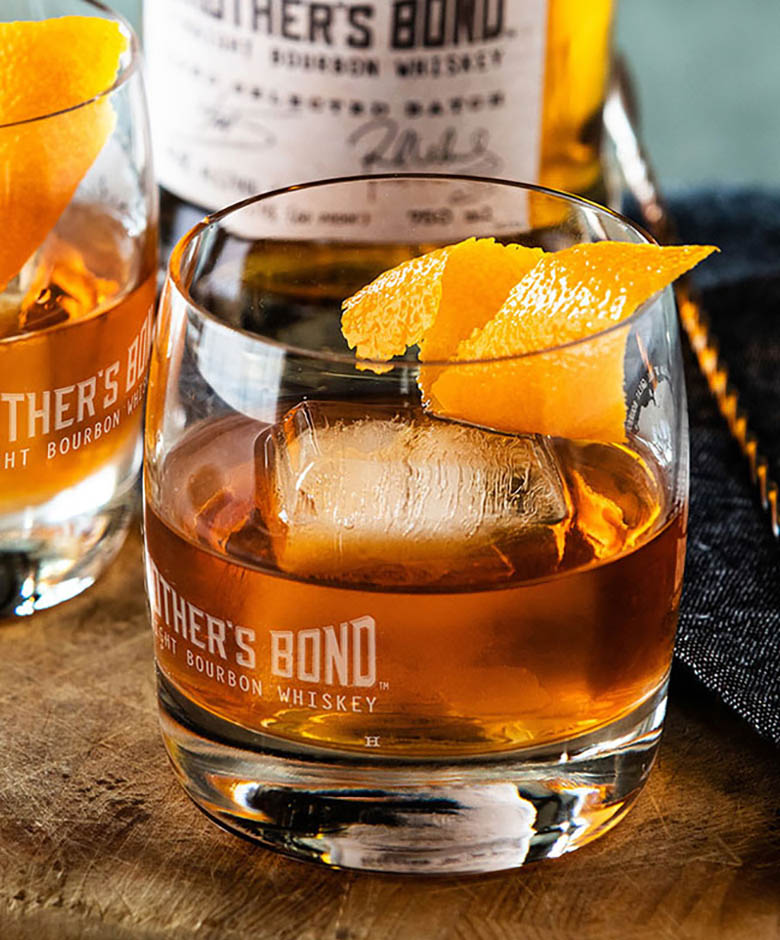 Ingredients:
30 ml Brother's Bond Straight Bourbon Whiskey
30 ml Amaro
15 ml Simple Syrup
Four dashes Angostura Bitters
Orange Twist for garnishing
A smooth, complex and balanced take on your favorite Old Fashioned, a Brother's Fashioned makes good use of this spirit's honey sweetness. To make, pour all ingredients into a lowball glass before adding ice and stirring briefly. Garnish with the orange twist and serve.
Bourbon Sunset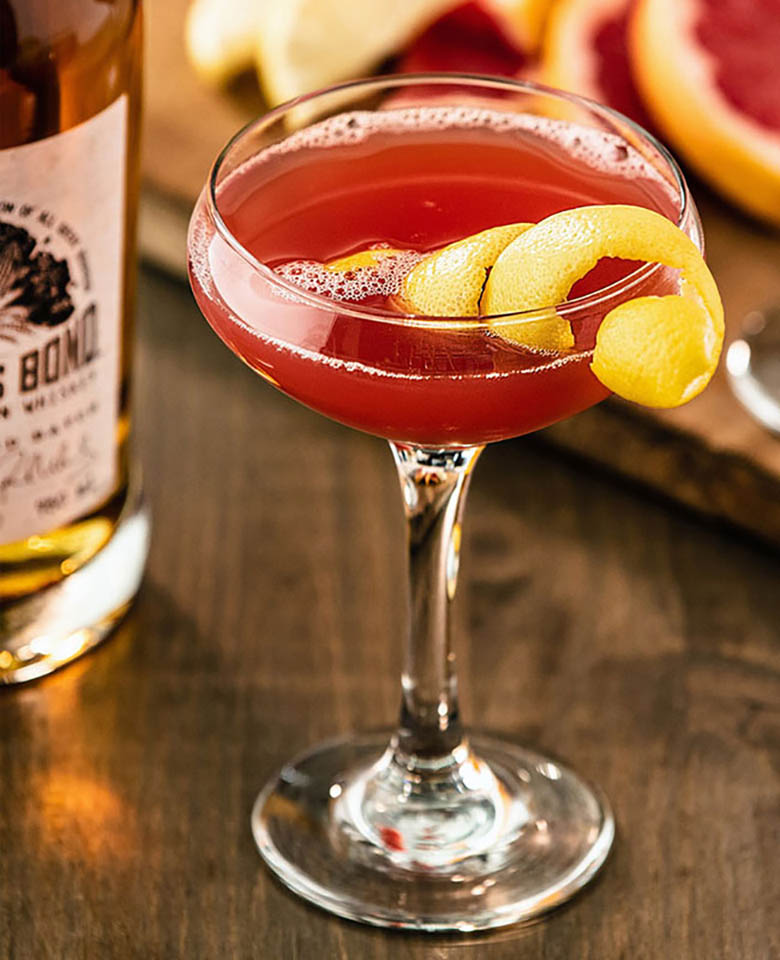 Ingredients:
30 ml Brother's Bond Straight Bourbon Whiskey
15 ml Aperol
15 ml Amaro
15 ml Lemon Juice
15 ml Ruby Red Grapefruit Juice
Move over Tequila Sunrise — the new variation in town for a cocktail that's sweet, smokey and seriously good is the Bourbon Sunset. To make, pour all ingredients into a mixing glass or shaker and add ice. Stir and strain into a coupe glass and garnish with the lemon twist before serving.
Frequently asked questions about Brother's Bond bourbon
Who makes Brother's Bond bourbon?
Brother's Bond is owned and created by Ian Somerhalder and Paul Wesley, known best for their roles in famed TV series, "The Vampire Diaries." The collaboration was announced in September 2019 and the brand came to life in early 2020.
Where is Brother's Bond bourbon made?
Brother's Bond bourbon is distilled in Indiana and the Brother's Bond Distilling Company is listed on the bottle as being located in Fort Smith, Arkansas. 
What does Brothers Bond bourbon taste like?
Brother's Bond bourbon is widely known for being a complex bourbon, with heavy notes of rich dried fruit and honey. It's also a sweeter bourbon with aromas of baked banana bread, jammy ripe fruits with walnuts and orange honey.
Is Brothers Bond bourbon sold in stores?
Brother's Bond bourbon can be purchased online from retailers like Drizly and ReserveBar. It can also be bought in 17 states across the USA. However, this brand is known for quickly selling out, which can make it tricky to find sometimes.