Sweet and spice–tradition and change. The science of whiskey-making brings together history and progress in a delectable, heady way. Blanton's whiskey, as a refined, hand-made product of one of the most skilled distillers of the nineteenth century, is truly a work of art that's made to be enjoyed.
From the tiny bronze horses that make up Blanton's miniatures to the iconic prismatic bottles that look gorgeous in any home bar cart, Blanton's is a brand steeped in its history. Its bottles were originally the best-of-the-best, reserved for fine company only. Today, anyone can purchase a bottle and join that exclusive club.
Honey, oak, tobacco, and citrus: these subtle flavors are all married together in a bottle of Blanton's finest. Take a sip and close your eyes–it's a taste that invites you to slow down and enjoy every moment of hand-selected whiskey as it warms you from head to toe.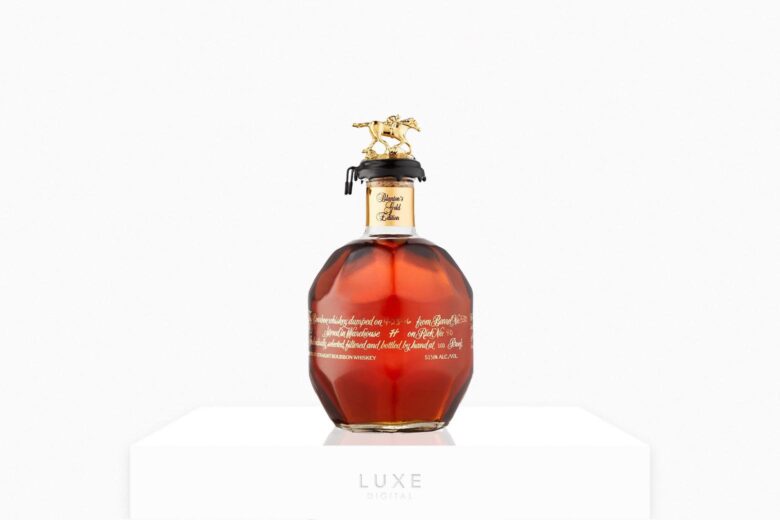 Blanton's whiskey bottle prices and sizes
Blanton's whiskey price can be more on the costly side, as it's a specially bottled type of liquor. If you're wondering 'where to buy Blanton's whiskey near me', the answer is likely simple: looking online may be your best bet!
| Bottle | Size | Price |
| --- | --- | --- |
| Blanton's Single Barrel | 750 ml | $135 |
| Blanton's Special Reserve | 750 ml | $287 |
| Blanton's Gold Edition | 750 ml | $439 |
| Blanton's Straight from the Barrel | 750 ml | $399 |
The story behind Blanton's whiskey
Buffalo Trace: a lineage of quality
Buffalo Trace Distillery is a Kentucky source of finely bottled bourbon which traces its roots back to 1771. In the mid-nineteenth century, the distillery began to produce high-quality bourbon on a mass scale. Buffalo Trace managed to keep their recipe secret and their bourbon production going through several mass catastrophes. These included a fire that burned most of their property to the ground, as well as Prohibition itself.
In the late nineteenth century, Buffalo Trace's reputation for fine whiskey led a young Albert Blanton to join the company as a Master Distiller.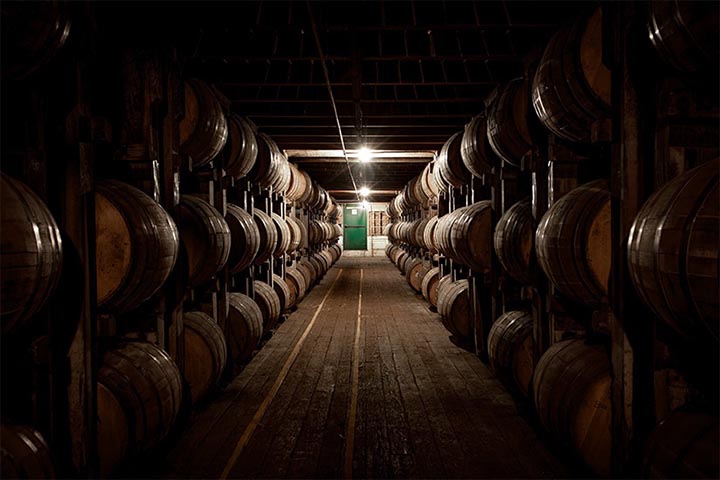 A specially reserved selection
Blanton's is a special blend that its original maker, Colonel Blanton, bottled specifically for the private enjoyment of his most esteemed family, and friends. According to master distillers who worked with the Colonel in the 1940s, Blanton would walk among the bourbon barrels, stacked high in their cool Kentucky warehouses. He'd carefully select special 'honey barrels', based on their unique aroma, and he'd set them aside for his own special use.
After hand-distilling that carefully-chosen barrel into bottles, one by one, Colonel Blanton would open them infrequently to toast visiting dignitaries and beloved guests. It was in Blanton's name that Buffalo Trace's master distiller Elmer T. Lee made a special Single Barrel reserve in the 1980s–the first commercially produced single barrel bottling. Since then, many other brands have debuted their own similar lines; however, Blanton's will always be the first.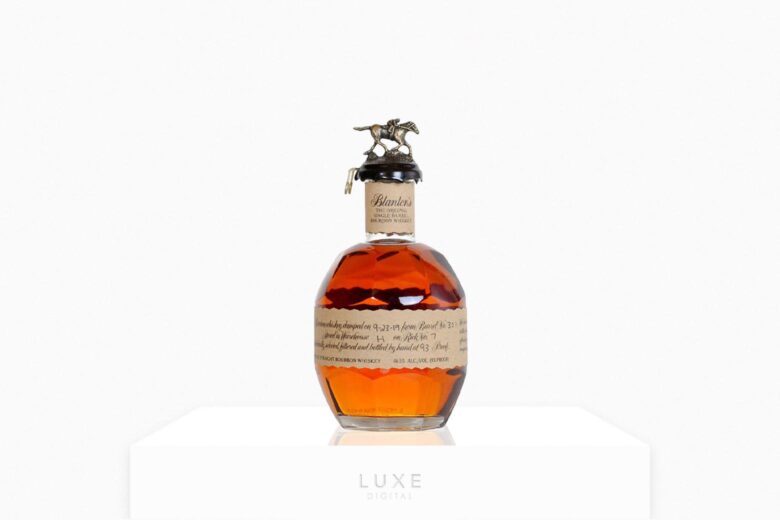 Unique tastes for discerning palates
That first bottle of Blanton's made its signature blend of oak and citrus an instant icon. However, the single-barrel origin of each bottling made it easy to experiment. Soon, Buffalo Trace enhanced the Blanton's line with three other bottles: Blanton's Special Reserve, Straight from the Barrel, and its Gold Edition.
The ultra-concentrated taste of each of these types of bourbon make it easy to distinguish their unique flavors. Special Reserve is best suited for cocktails with its notes of cedar and vanilla, and Blanton's Straight from the Barrel line exudes dark chocolate, caramel, and butter–making it a perfect sipping bourbon to accompany dessert!
For the first time, in 2021, Blanton's Gold Edition will be made available in U.S. markets. Those who have been waiting for Blanton's tobacco-and-honey-infused special Gold Edition will finally be able to see how it measures up to the other bottles. From what we've heard, it's a superb addition to the line.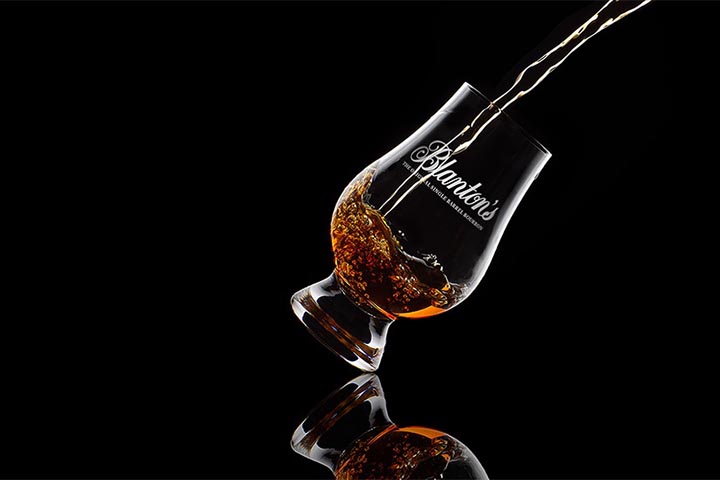 A superior racing lineup
There's an easy way to tell a bottle of Blanton's apart from other blends of whiskey–and you don't even have to open the bottle or look at the label! The unique bottle stoppers that grace each bottle of Blanton's are topped by a small statuette of a horse, cast in bronze. Each one is a little different; for some, the racing horse is mid-stride; in others, the horse appears to be slowing down.
There are eight different stoppers across random bottles of Blanton's–the brand known as the 'whiskey with the horse on top'. Collect them all, put them in order, and you'll see a small montage of a horse racing, from the start line to a glorious finish. It's an homage to the rich tradition of horse racing in Kentucky–a tradition almost as deeply rooted as bourbon itself.
How to enjoy Blanton's whiskey
If you're new to the world of bourbon, Blanton's Special Reserve or Single Barrel are the best places to start. They offer the best balance of strong, spicy, and sweet. To enjoy them in their most traditional forms, pour into a short, wide-mouthed glass. This will allow the aroma to open up the flavor even more, allowing you to experience the citrusy, woody notes with more clarity.
The best glasses to enjoy Blanton's whiskey
Popular Blanton's cocktails
When mixing a Blanton's cocktail, the main goal will be to bring out the base notes of the whiskey with sweet and sour ingredients. These cocktail recipes are bound to impress no matter the season.
Bourbon Sidecar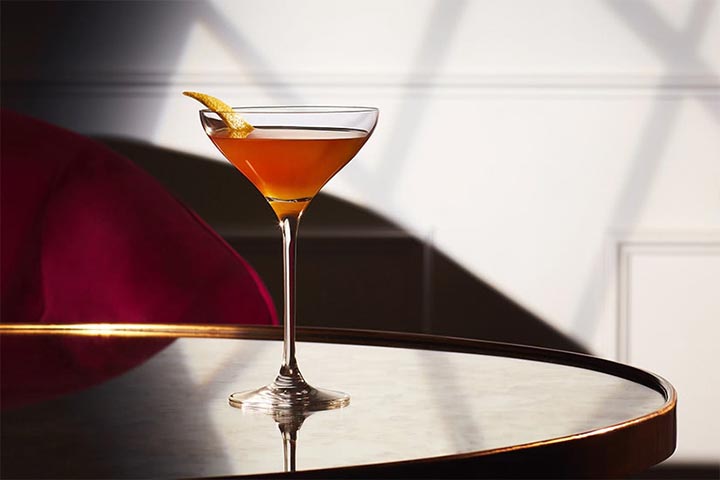 Ingredients:
60 ml / 2 oz Blanton's whiskey
30 ml / 1 oz orange liqueur
12 ml / ¾ oz lemon juice
lemon twist for garnish
Cocktail recipes: Fill your cocktail shaker with ice cubes, and pour all liquid ingredients in to combine. Shake for at least 30 seconds. Finish by pouring into a stemmed, chilled cocktail glass; garnish with a twist to serve.
Liquid Bourbon Ball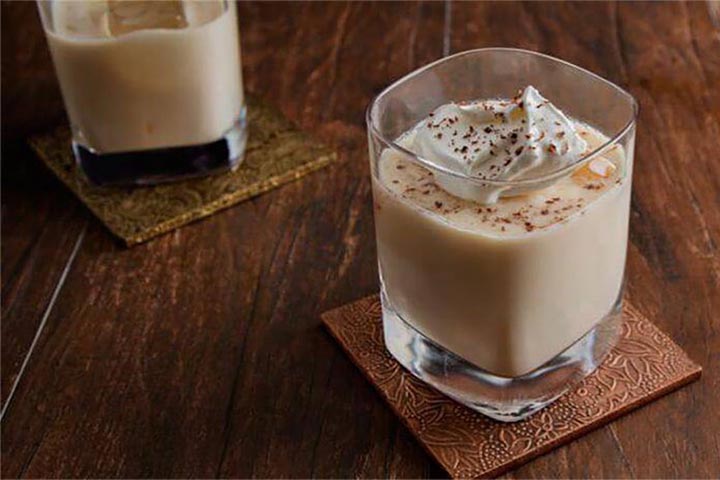 Ingredients:
60 ml / 2 oz Blanton's whiskey
30 ml / 1 oz crème de cacao
4 ml / ¼ oz hazelnut liqueur
chocolate shavings for garnish
Cocktail recipes: Pour the three liqueurs over ice in a mixing glass, and stir well to combine for 30 seconds. Strain into a stemmed cocktail glass. Toss chocolate shavings over the top to add richness to this dessert cocktail!
The Blind Pilot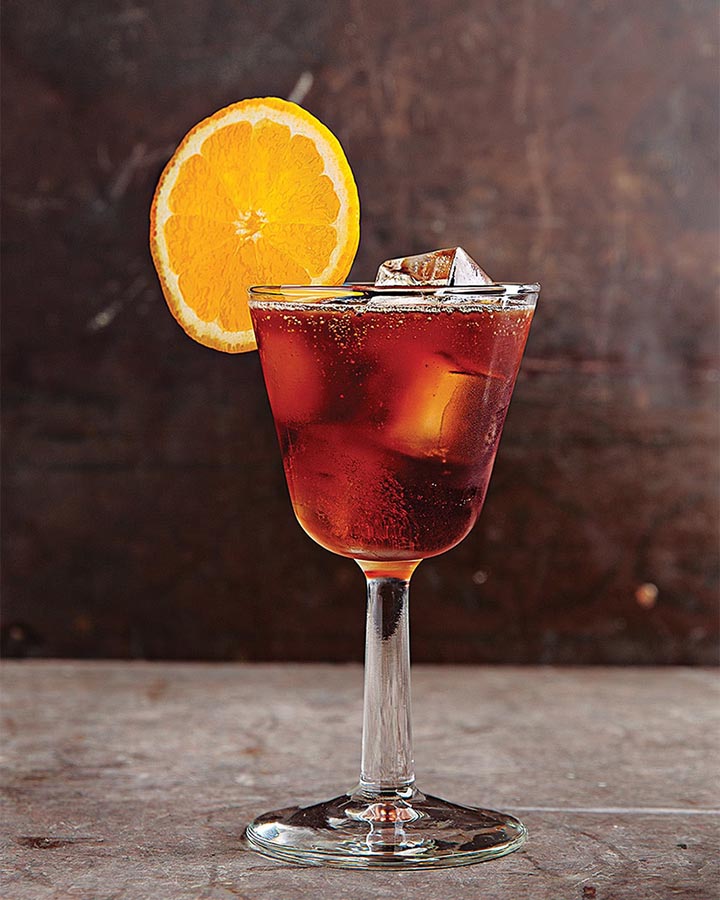 Ingredients:
30 ml / 1 oz Blanton's whiskey
30 ml / 1 oz sweet vermouth
30 ml / 1 oz Galliano liqueur
orange peel for garnish
Cocktail recipes: Combine all ingredients in a cocktail shaker over ice. Mix well, and then strain into a chilled, stemmed cocktail glass. Garnish with an orange peel spiral.
Frequently asked questions about Blanton's whiskey
How much does Blanton's cost?
Blanton's whiskey costs between $65 and $110 per bottle. Price will depend upon which bottle you select: Blanton's Gold Edition will cost more than Single Barrel, for example.
Is Blanton's worth the price?
Blanton's is worth the price. Blanton's whiskey is concentrated and spicy-sweet, making it an excellent taste for the price! Its history and method of preparation make it worth its slightly higher investment.
Is Blanton's rare?
Blanton's is relatively rare. It's a smaller brand owned by Buffalo Trace, and it is produced in smaller batches than the distillery's other offerings.
Why is Blanton's so hard to find?
Blanton's is so hard to find because whiskey production takes years to make, and Blanton's whiskey, in particular, has become more popular very recently. It may be several years before production is able to rise to meet demand.