A country that's captured the attention of the curious since time immemorial, you'd be hard-pressed to find anywhere on earth quite like Japan. Alongside gravity-defying skyscrapers, Kawaii culture, and those iconic bullet trains sits something far more tranquil: a peaceful and relatively untouched oasis where traditional culture reigns supreme.
It's time to delve deep between The Land of the Rising Sun's distinctive cities to discover its true heart: idyllic rural paradises set amongst some of the country's most photogenic scenery.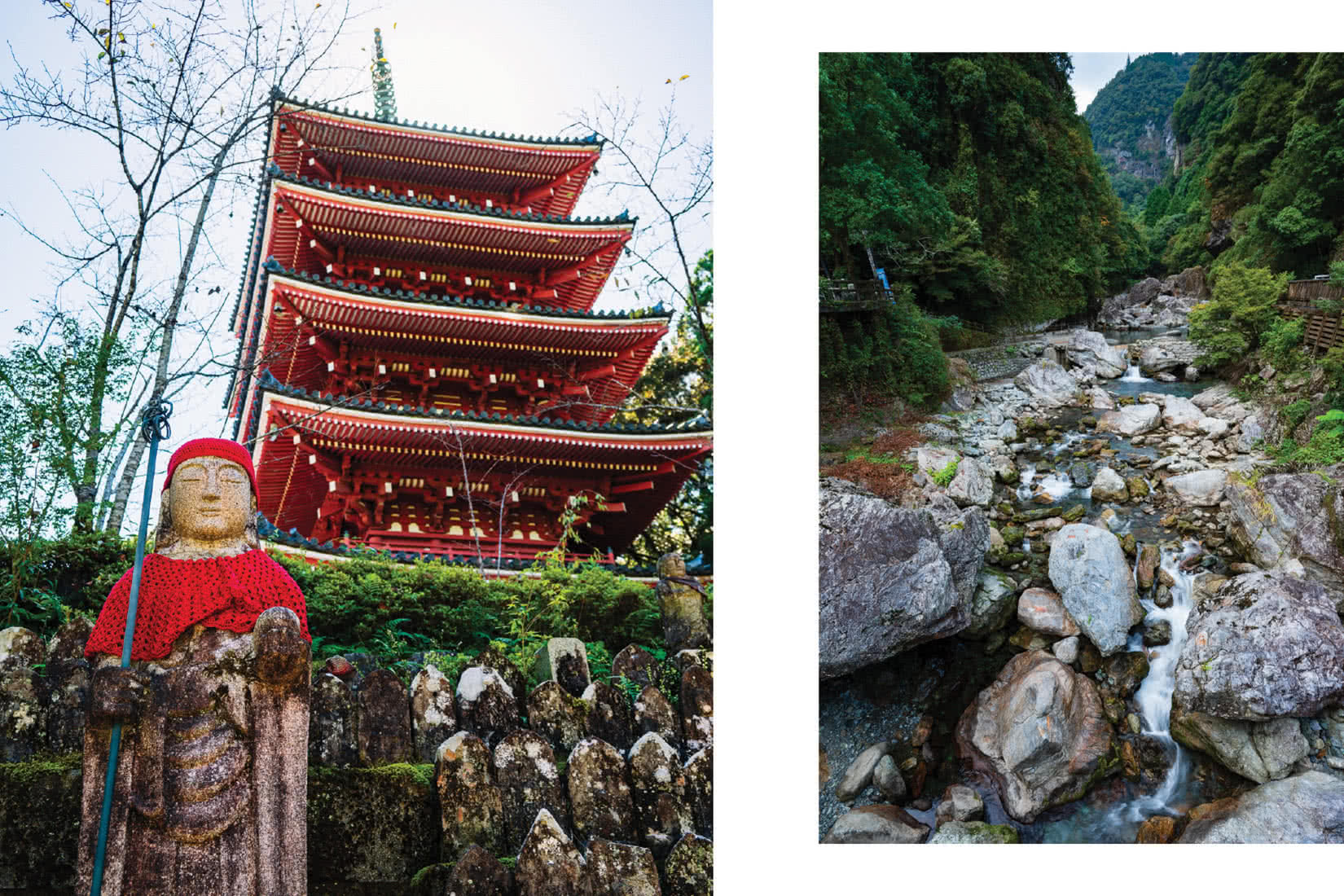 Nestled within the tranquil Seto Inland Sea and the expansive Pacific Ocean, between Osaka and Hiroshima, Shikoku—the smallest and least populous of Japan's four main islands—is waiting to be explored. Deep dramatic valleys, crystal clear rivers, coastal fishing villages, forested mountains shrouded in mist and mystery, shimmering inland seas, and a seductively slow pace of life: just some of the magic you'll find here.
This mystical island of staggering natural beauty promises a glimpse into a more traditional Japan, where you can experience wild and untamed natural landscapes and a burgeoning arts scene, walk centuries-old streets, follow the footsteps of ancient Buddhist pilgrims, learn the secrets of local traditional crafts and sample some of Japan's most recognizable dishes.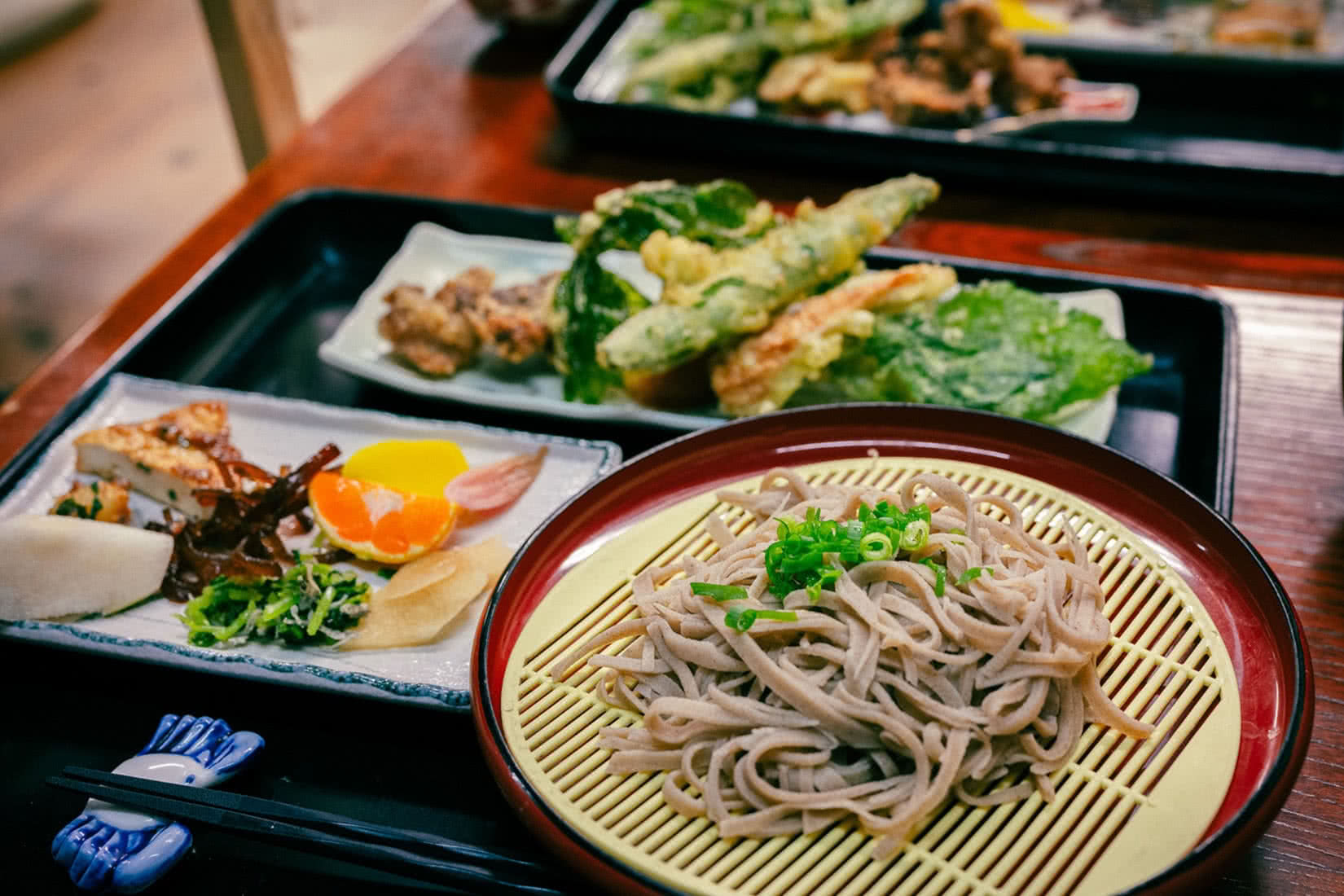 It's easy to lose track of time exploring Shikoku. So, to make the most of your travel in this extraordinary place, here's where to sleep, what to eat, and where to go.
Kagawa Prefecture
You'll want to explore Ogijima on foot, as this tiny island's streets are steep and narrow. Picturesque and quaint, its less than 200-person population ensures that the pace of life here remains suitably tranquil. So, relax and soak in the peaceful atmosphere of simple island living. While you're here, you'll want to check out the Ogijima Lighthouse on the north side of the island, a pleasant 30-minute stroll from the port.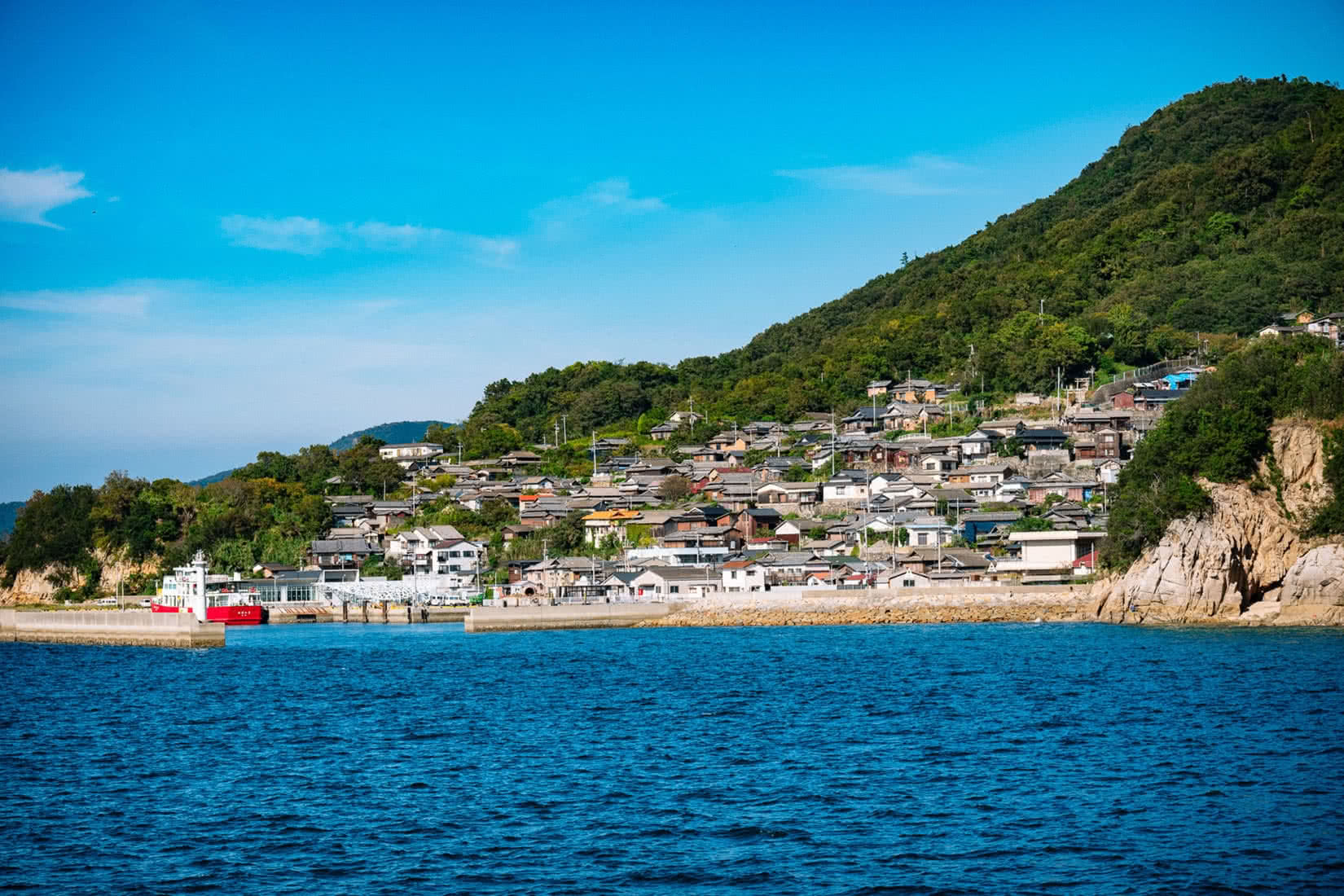 Where to stay? We'd always recommend Dorima-no-Ue, a sustainable guesthouse run by Kobayashi Miyoko. Staying here is endlessly enjoyable and fulfilling; feast upon organic meals made from ingredients sourced from Miyoko's own farm or partake in traditional activities like mochitsuki, a popular activity that involves rice pounding with a wooden mallet and pestle to make mochi (rice cake). It's luxury travel with a sustainable twist.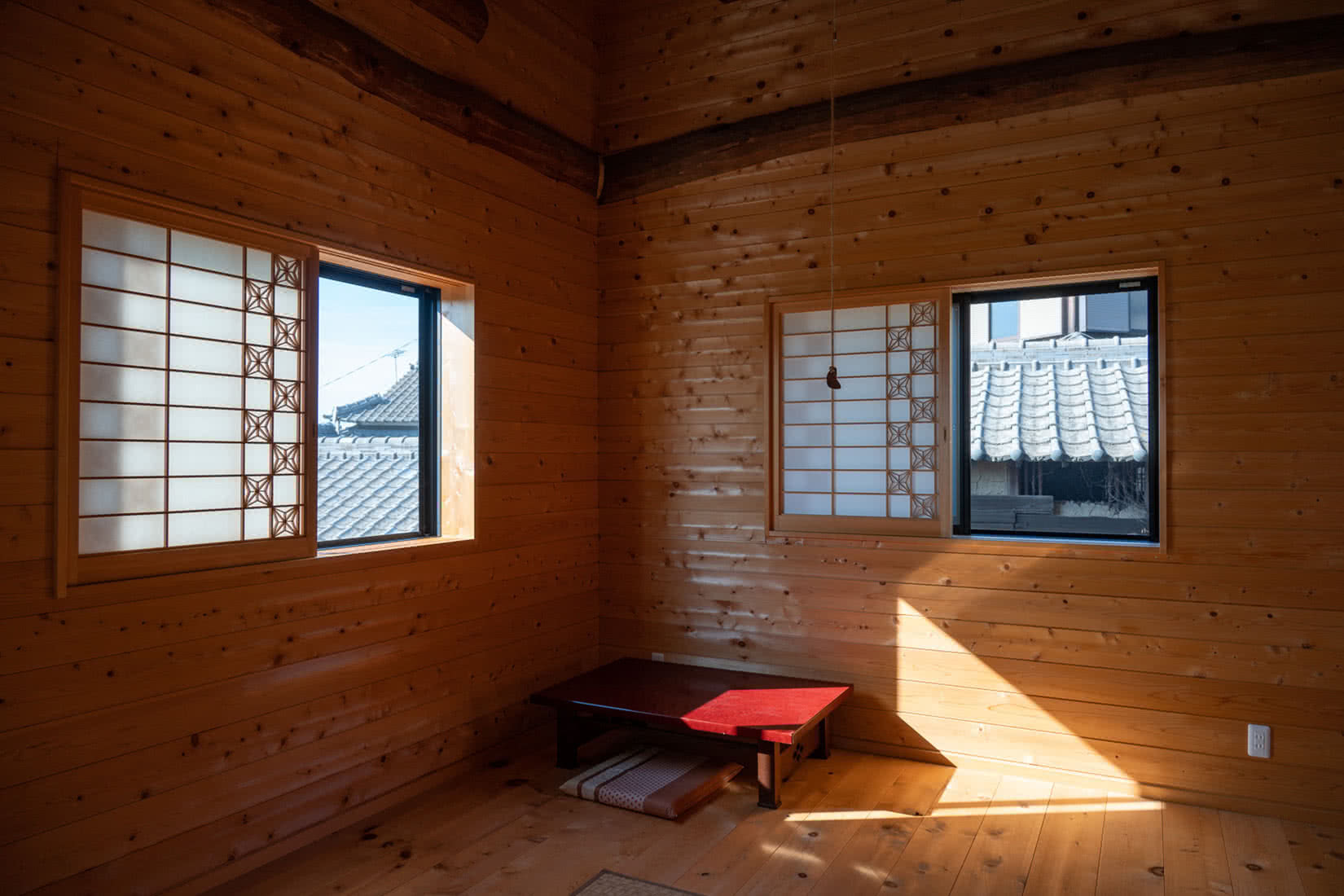 Teshima Island is another unmissable spot known as much for its natural beauty as for its culture and art scene.
Teshima Island is best explored by electric bike in order to make the most out of this picturesque corner of Japan (especially if you only have one day). You'll find several e-bike rental shops here at the port, which cost around 1,000 yen for four hours and an extra 100 yen per additional hour. E-bikes have the advantage here for tackling the steep roads, allowing you to focus on the breathtaking scenery. (Conveniently, some shops can store your luggage for a small fee while you are out.)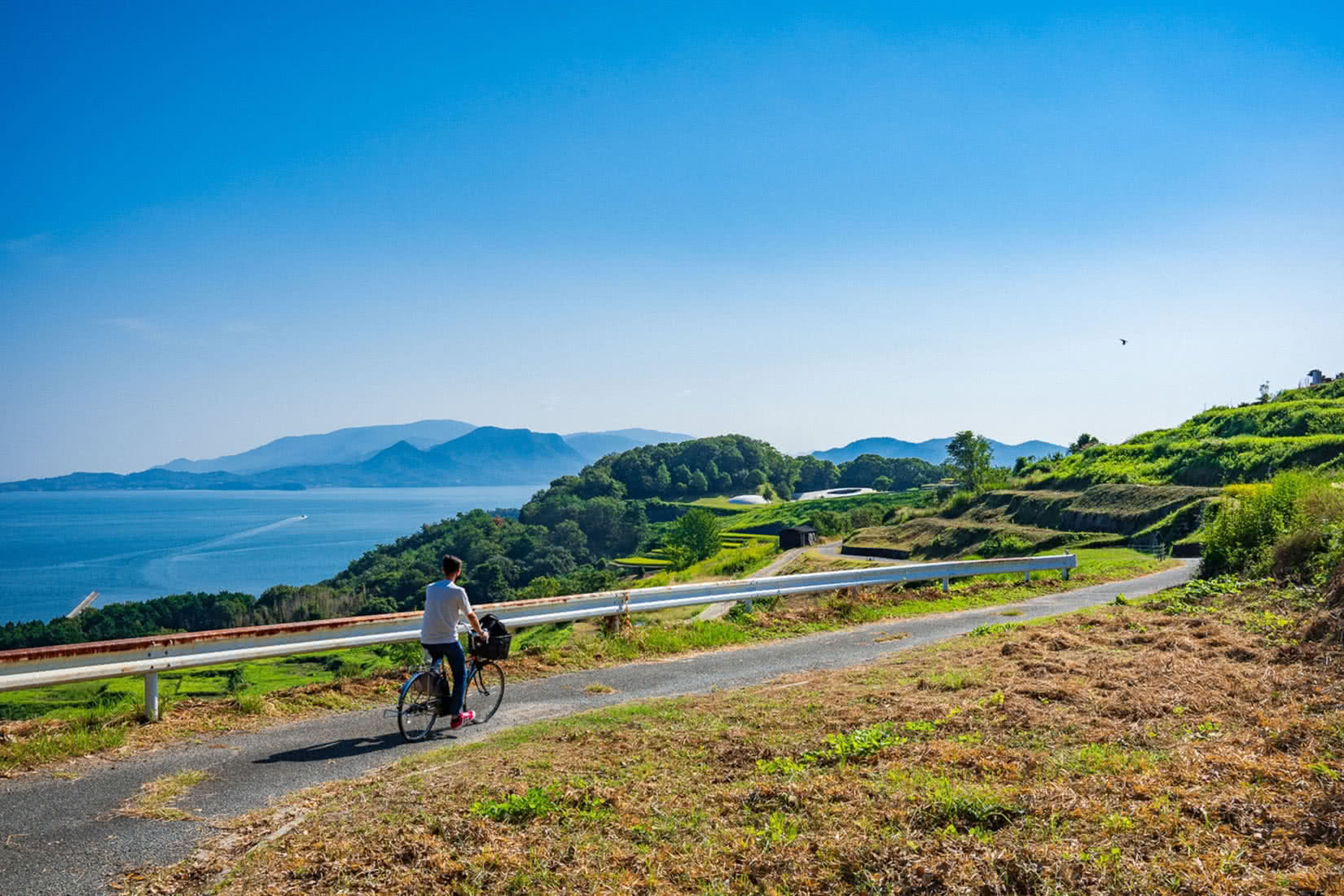 Sitting on a hilltop with panoramic vistas of the blue Inland Sea, Teshima Art Museum and Teshima Tanada Project are two of the most popular activities here.
Launched as part of the Setouchi Triennale art festival, the Art Museum is a vast concrete structure with a dome that curves just above the grass, filled with skylights that play with light and shadows. Here, nature, art, and architecture intimately interconnect, offering a truly peaceful and immersive experience like no other. Sit or stand in complete silence, with nothing but the soothing sound of nature.
Outside, Teshima Tanada Project's stunningly lush paddy fields (restored in collaboration with local residents) serve as a beautiful backdrop.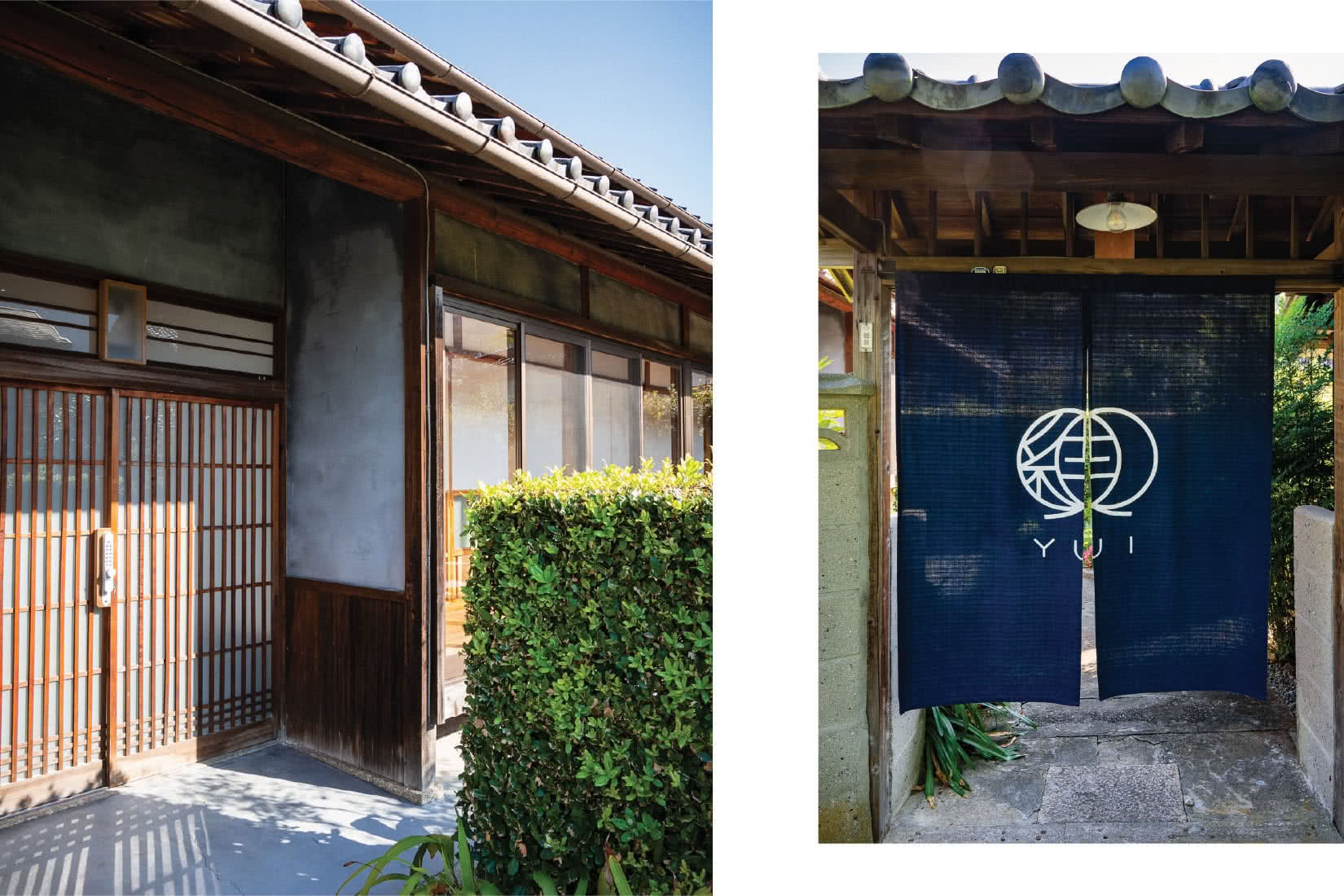 While on Teshima Island, stay at Yui-AKEDA in a renovated kominka (a traditional Japanese house) that's perfectly situated for both sunrise and sunset views over Teshima Ieura Port.
Tokushima Prefecture
Tokushima Prefecture has something for every traveler from mountain hikes to historic streets to the famed Awa Odori dance festival.
There's plenty to do and see here, starting with the unusual Edo Period architecture admired on Udatsu machi-nami street in Mima City. The udatsu are smart and decorative clay walls, intended to stop the fire from spreading from house to house.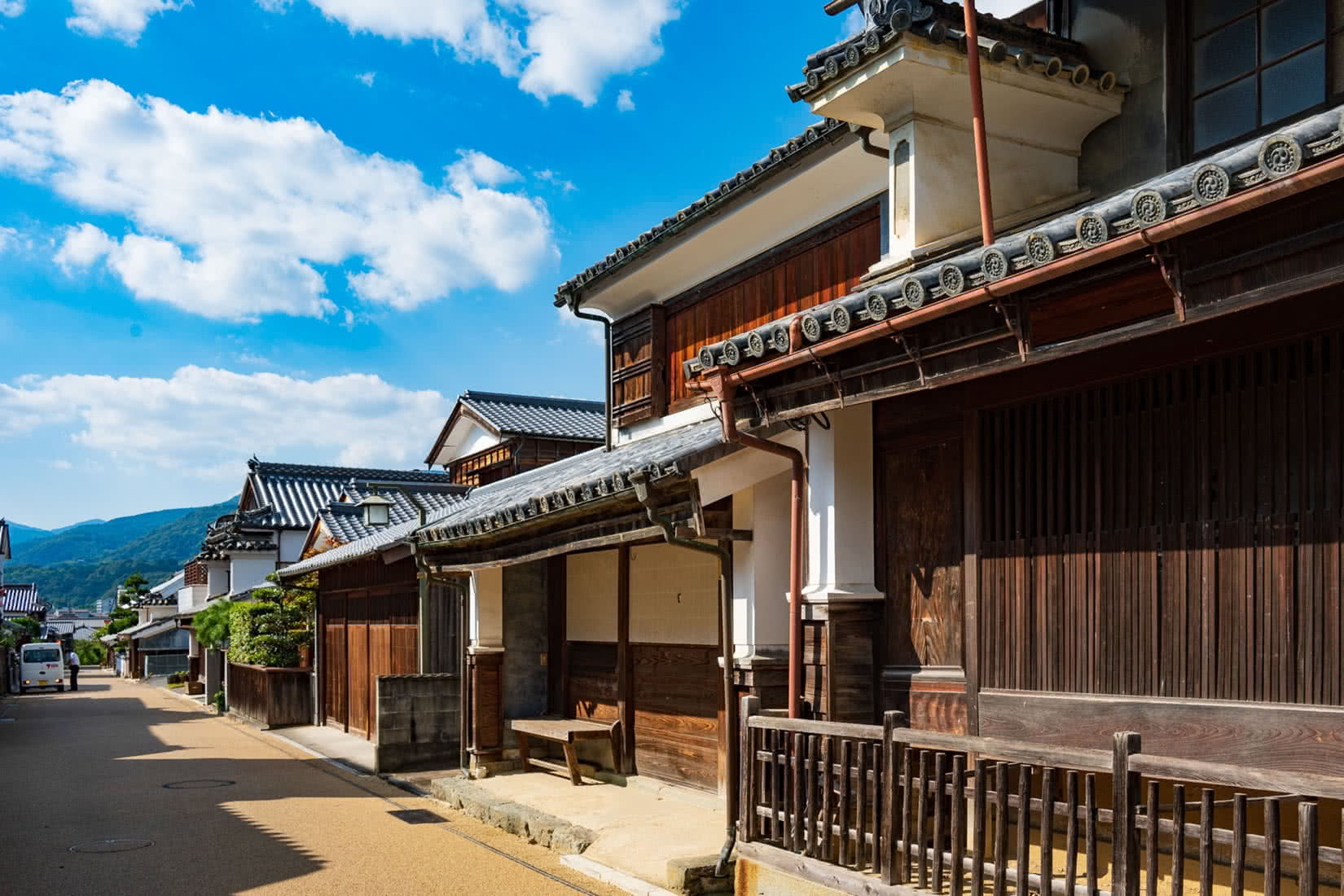 Here, both the buildings and traditional Japanese crafts seem preserved in time.
Stroll through the beautiful main street of this charming historic townscape with no exposed power lines in sight, and peek into some of the buildings (today, mainly museums and workshops) for fascinating sightings like the art of Japanese umbrella making.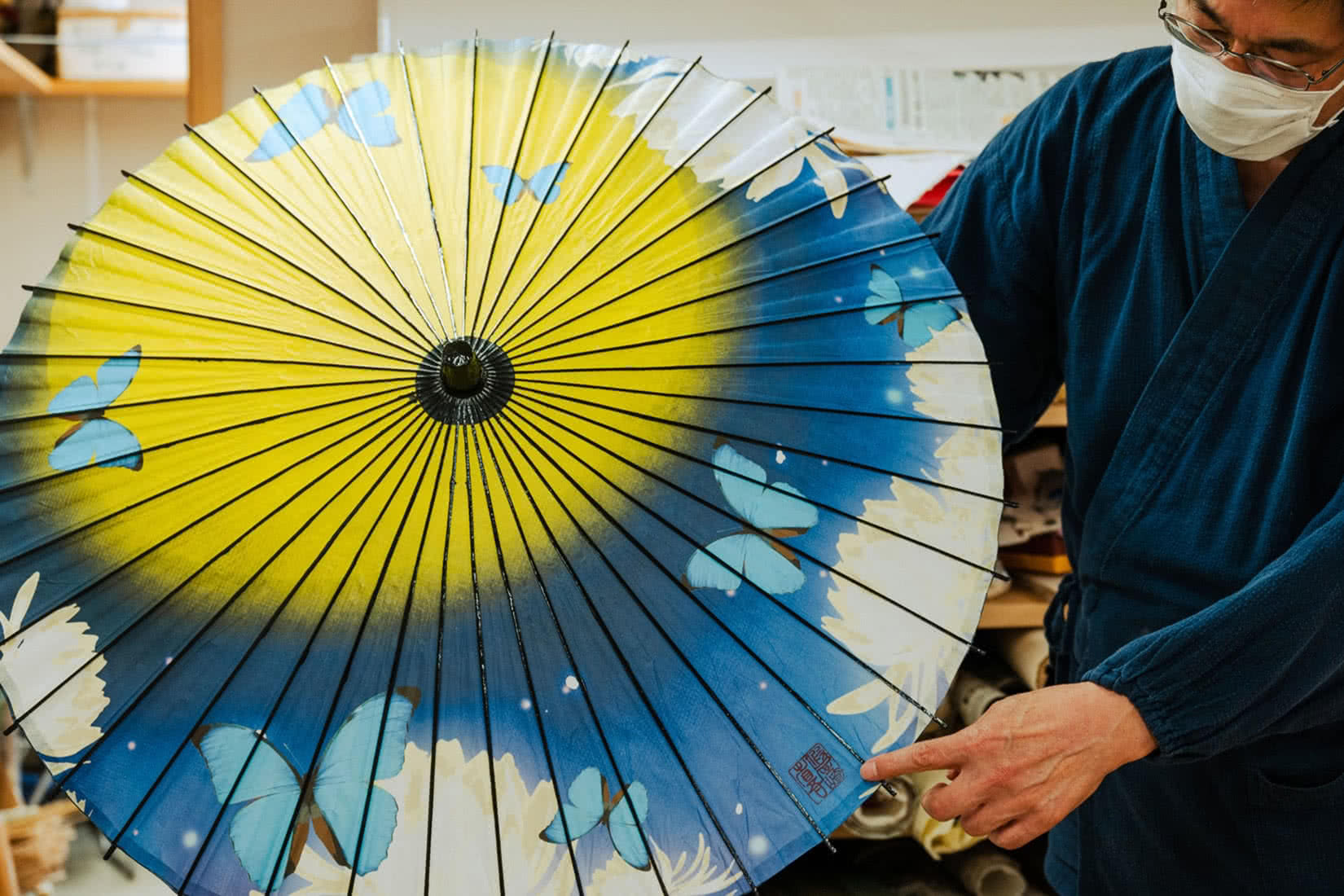 While you're here, check out the 90-minute hands-on indigo-dyeing experience in Udatsu to learn the history (dating back 800 years!) of natural indigo dyeing, known as aizome.
Choose the small objects you wish to dye (i.e handkerchiefs or eco bags) and follow the instructions of the artisan in charge, Okubo-san.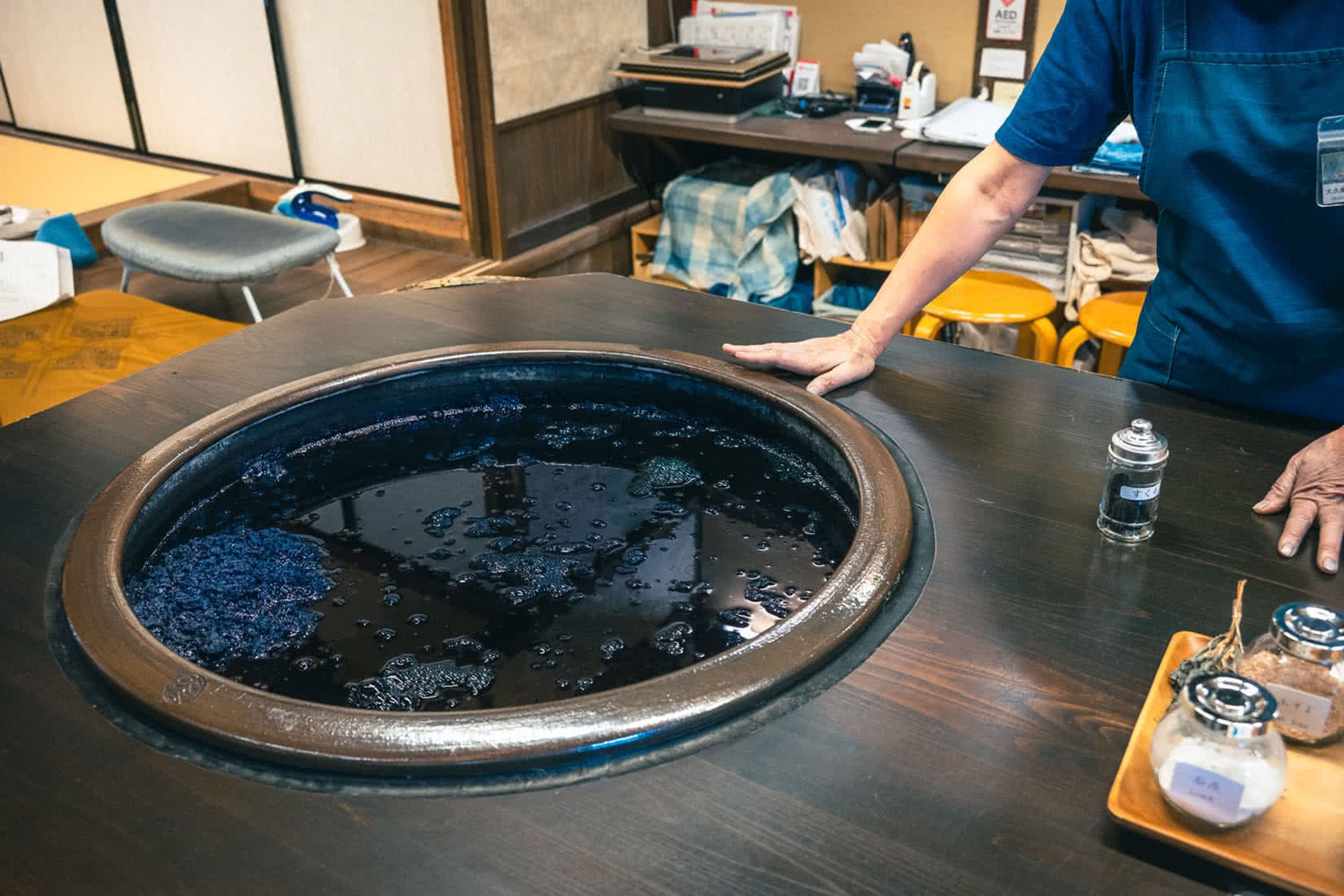 Or get your hand (and feet) in the world of woodworking. The Saitō Woodworks is where you can make your own mini-geta, a tiny pair of Japanese wooden sandals resembling the styles worn by geisha and maiko.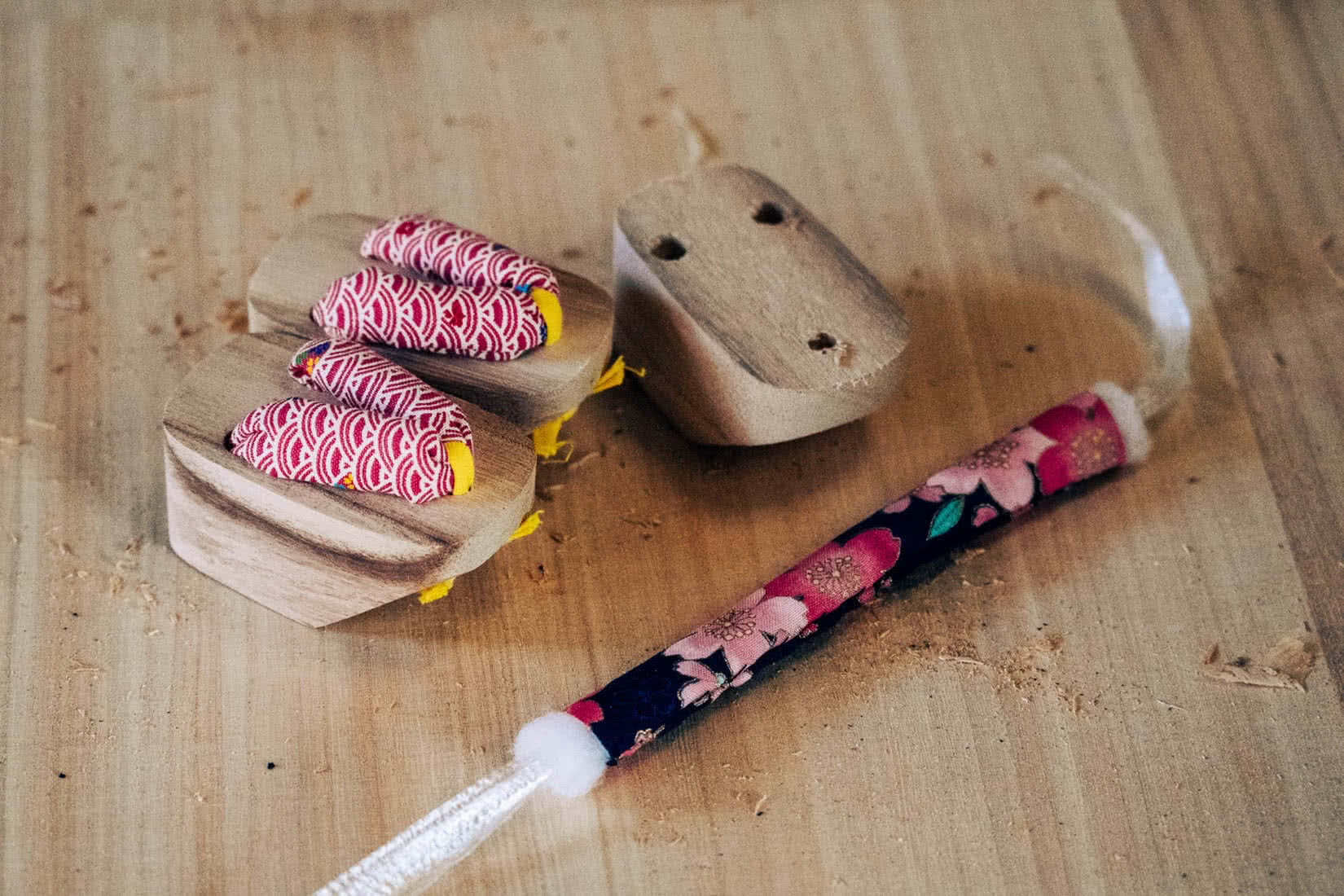 Then, cross Iya Kazura Vine Bridge and feel a world away. This 45m long historic bridge spans the Iya River and is the most popular of the three remaining braided vines bridges (a total of 13 once crossed the remote and mystical valley).
Crossing this swinging bridge at 14 m above the rushing river with its wide-spread, worn planks makes for a thrilling (yet safe) adventure.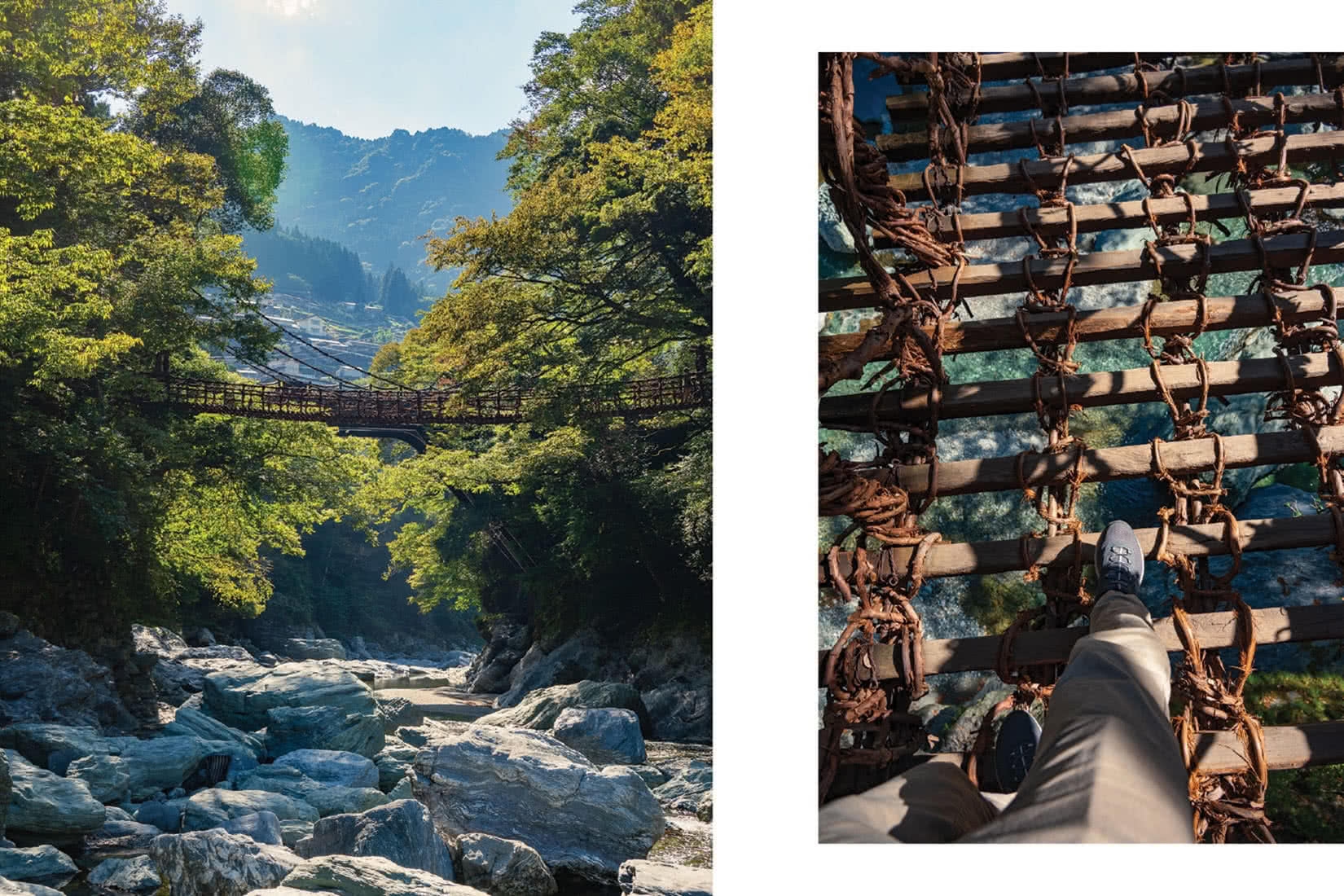 Those with a taste for Japanese cooking will thoroughly enjoy a soba noodle-making experience, known as MenmeJuku. Run by Tsuzuki-san, a 76-year-old woman who grew up here in the Iya Valley, it's a wonderfully delicious few hours finishing with a meal of your own: cooked noodles served with local delicacies.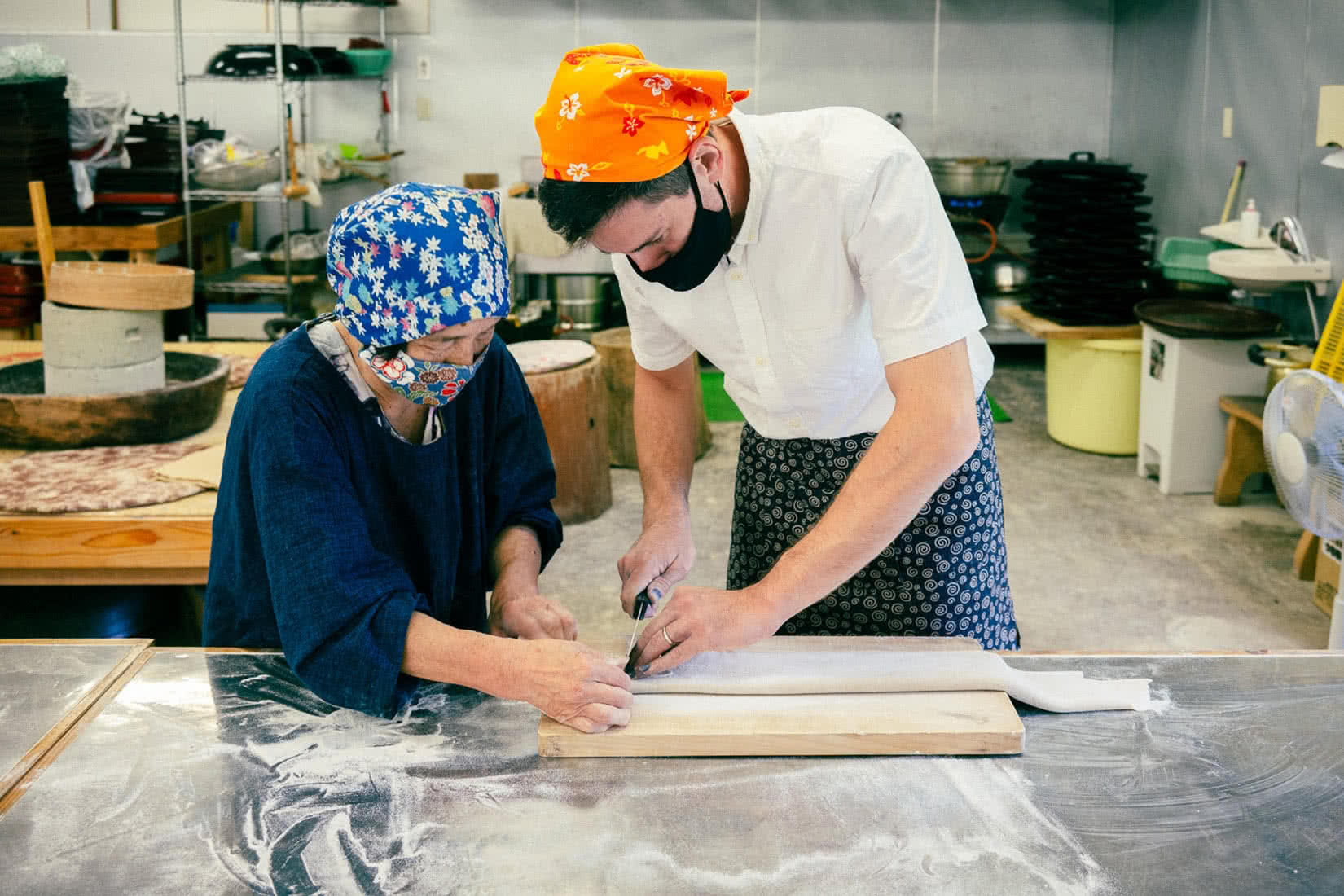 You should stay at Iya Guesthouse Momonga Village, a budget-friendly spot with five private rooms or dormitory-style rooms, which are affordably priced and suitable for all kinds of travelers. Not only is this place filled with more of Tokushima's beautiful views, it's also a great landing spot for nearby rafting adventures.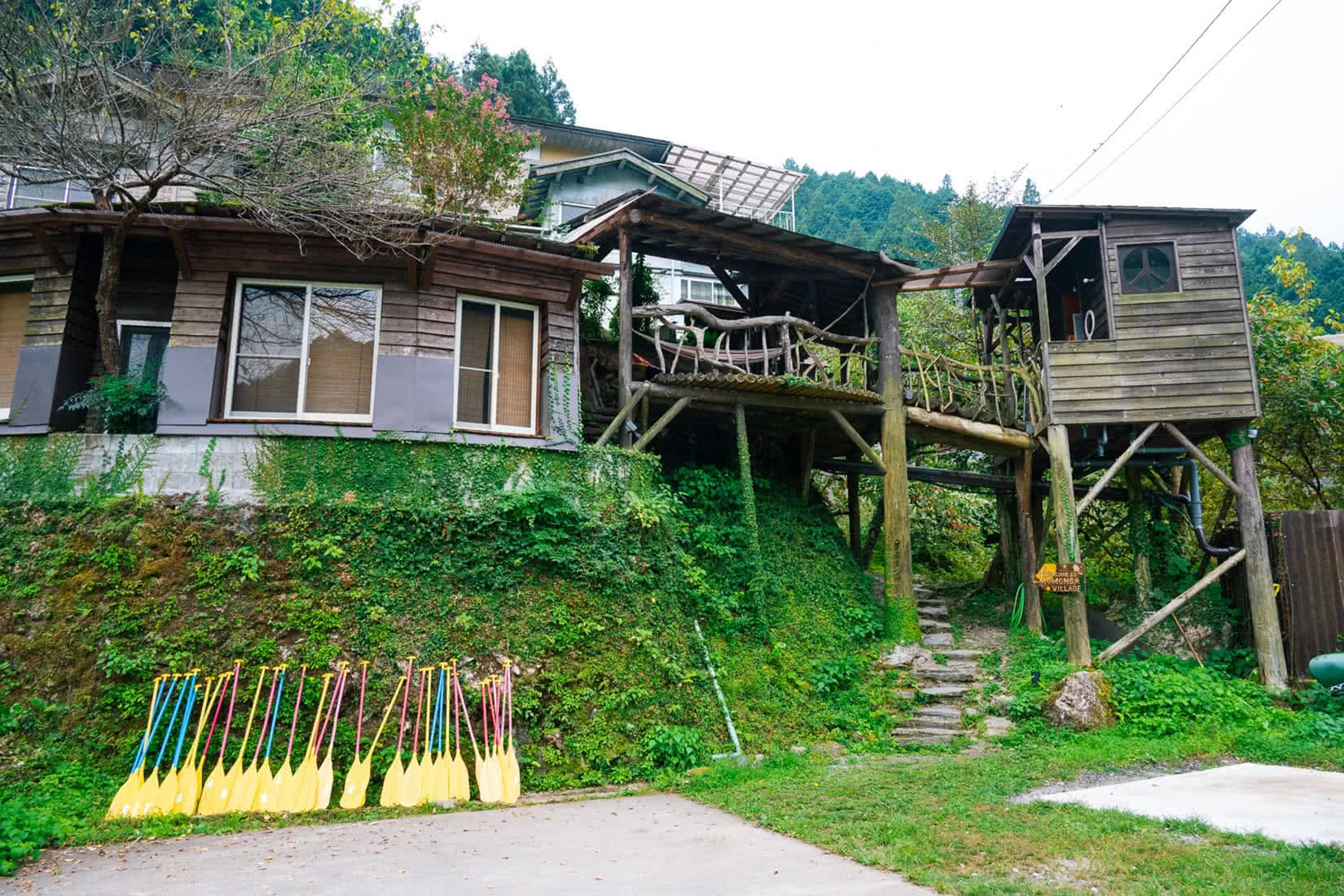 Adventurous travelers will enjoy Go Go Adventure's rafting experience, which allows you to explore the wilderness areas around nearby rivers.
There are several options for tour lengths from about half a day to a full day, which traverse the Oboke Gorge and some of the best whitewater rapids in Japan.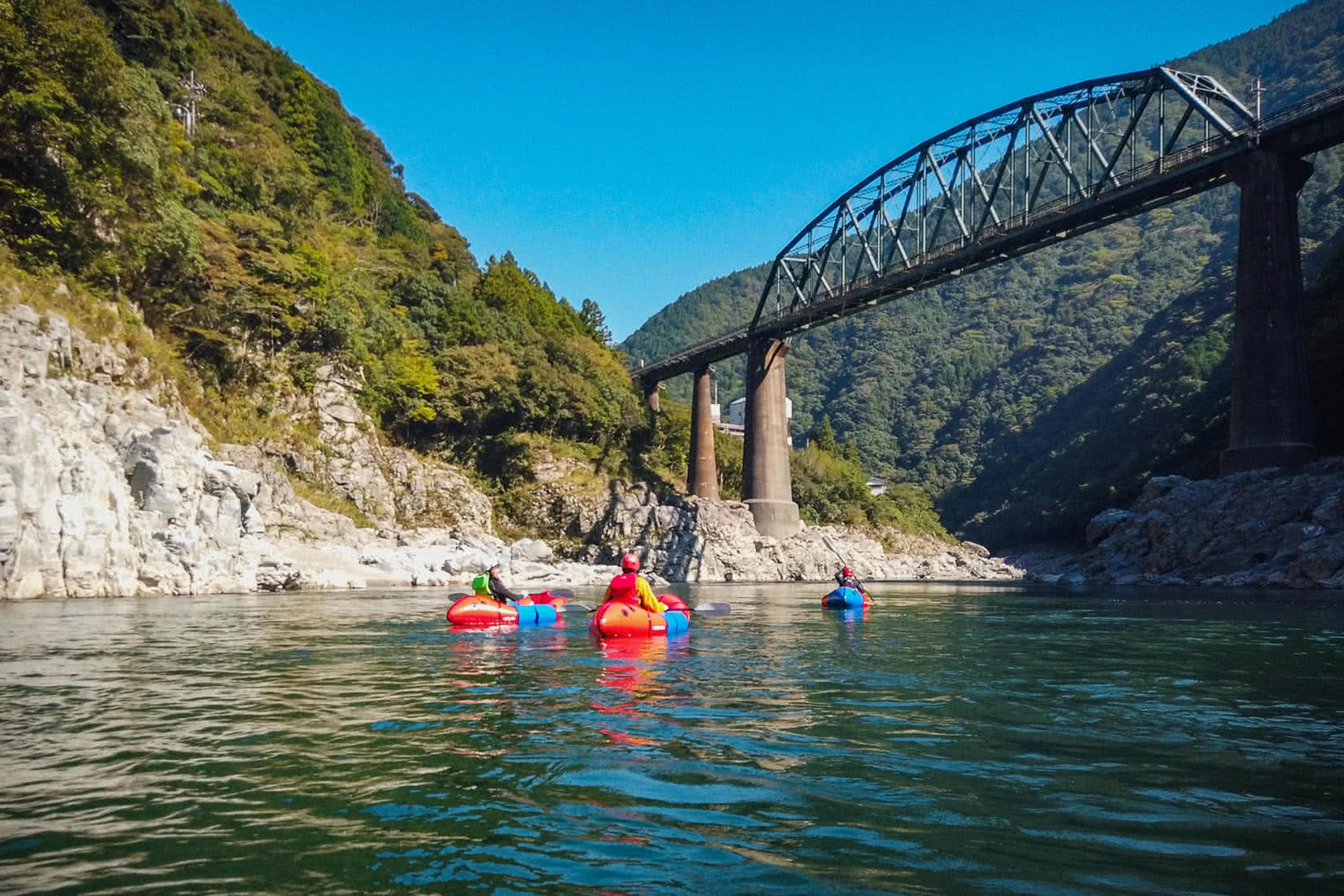 Flotation devices come standard, so this experience is accessible for even the less experienced swimmers among us. Tours are available year-round but are most pleasant in the summer when the water and air temperatures are warm.
Kochi Prefecture
Kochi Prefecture is rural and chilled out, filled with mythical mountains and pastel-hued landscapes. There are endless opportunities for cultural activities here, ranging from traditional crafts to eating and drinking or simply exploring the prefecture's gorgeous nature.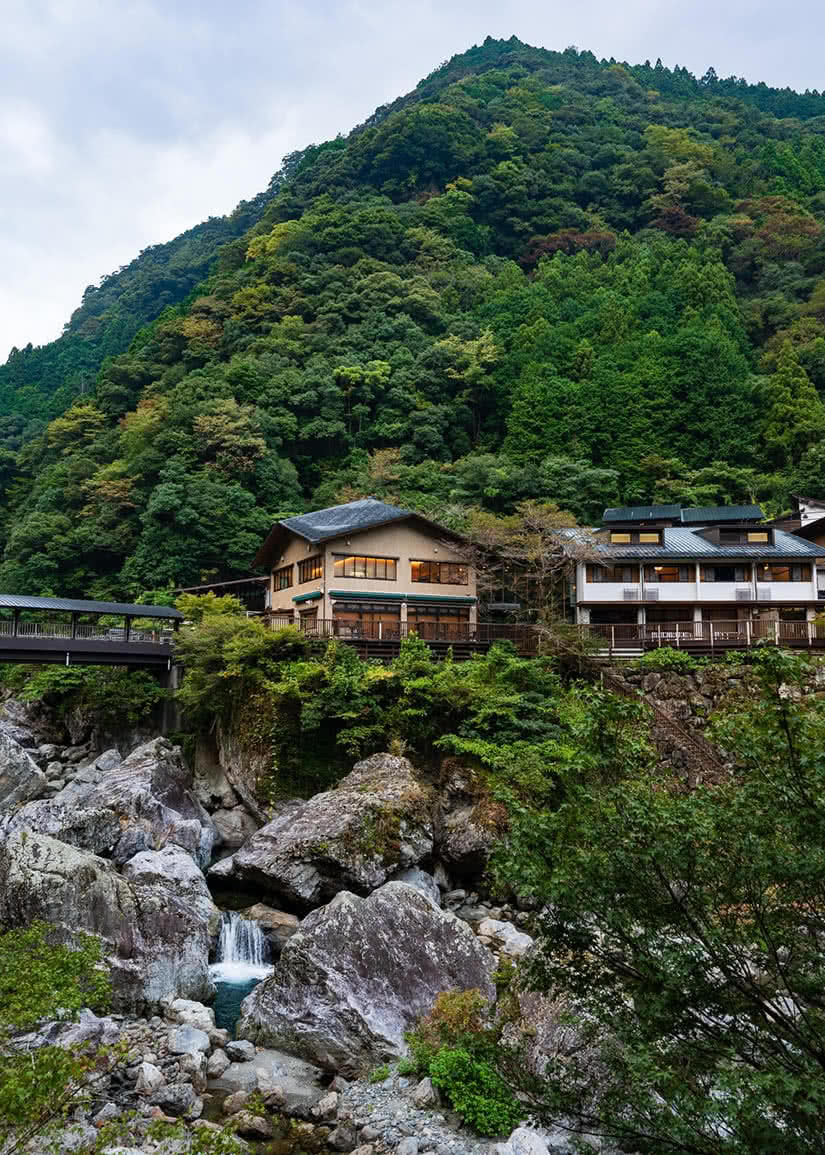 Start your time here with a trip to the Nakatsu Gorge, setting up camp for a few nights at Yu-no-Mori. Set deep in the mountains, this ryokan is home to four spacious Japanese rooms and three cottages complete with views of the river and their own private cypress baths.
The main building also features both an indoor onsen (hot spring) bath and a rotenburo (open-air hot spring bath) – one pair for each gender. The restaurant serves meals made with local products, including vegetables from an organic farm in nearby Ochi Town. On a clear moonless night, you can admire incredible views of the night sky.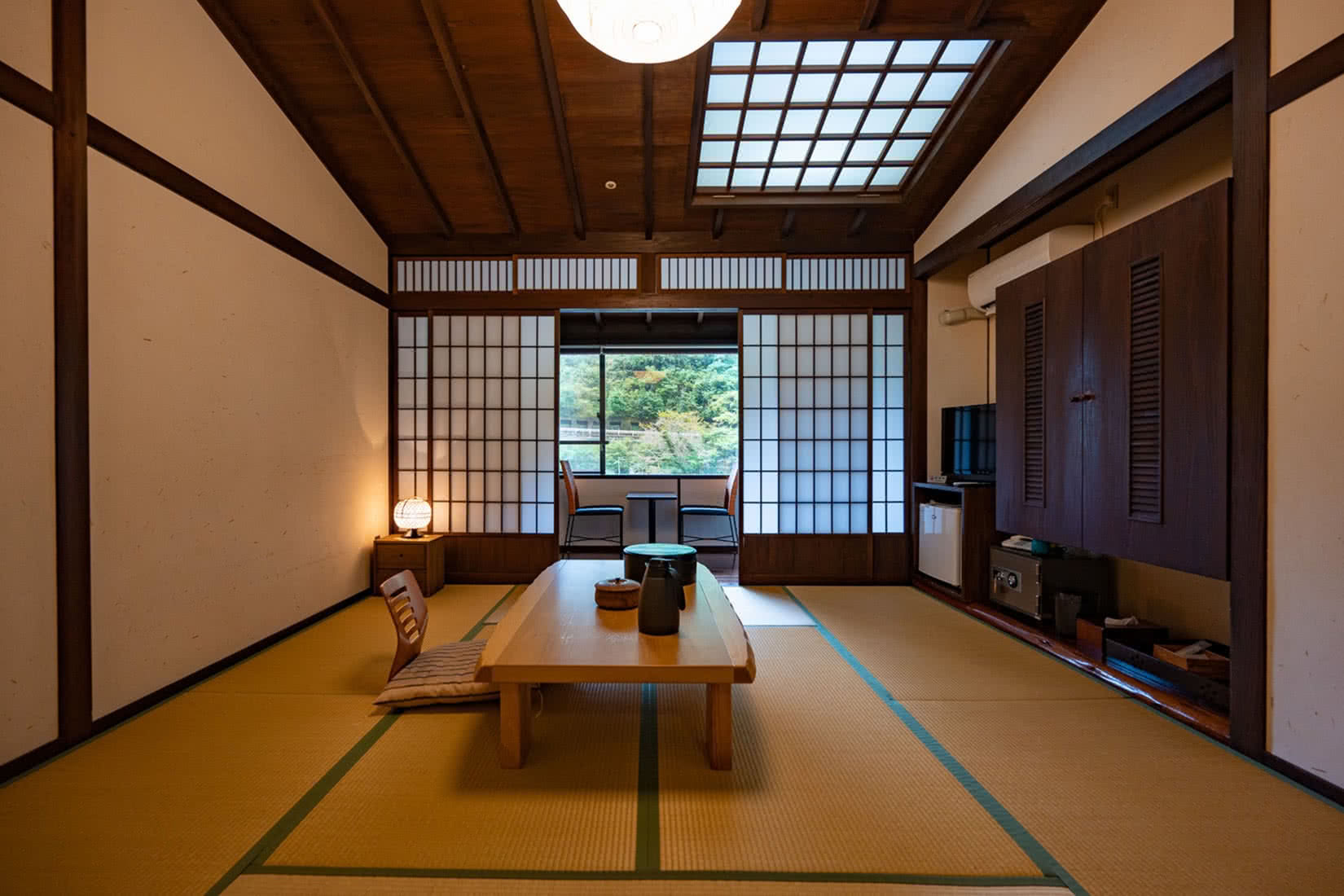 The Nakatsu river, a tributary of Niyodo River, here runs through Nakatsu Gorge, a rugged area with a 2.3-kilometer path running over and along the river, ending at Uryu no Taki waterfall. Its translucent blue (known as "Niyodo Blue") water is best admired during the summer months or when the autumn foliage complements the water beautifully.
For a real adventure, a company called Niyodo Adventure can guide you into the gorge for a 3-hour tour involving rappelling, wading in the river, and jumping into deep pools of water from boulders as you make your way downstream.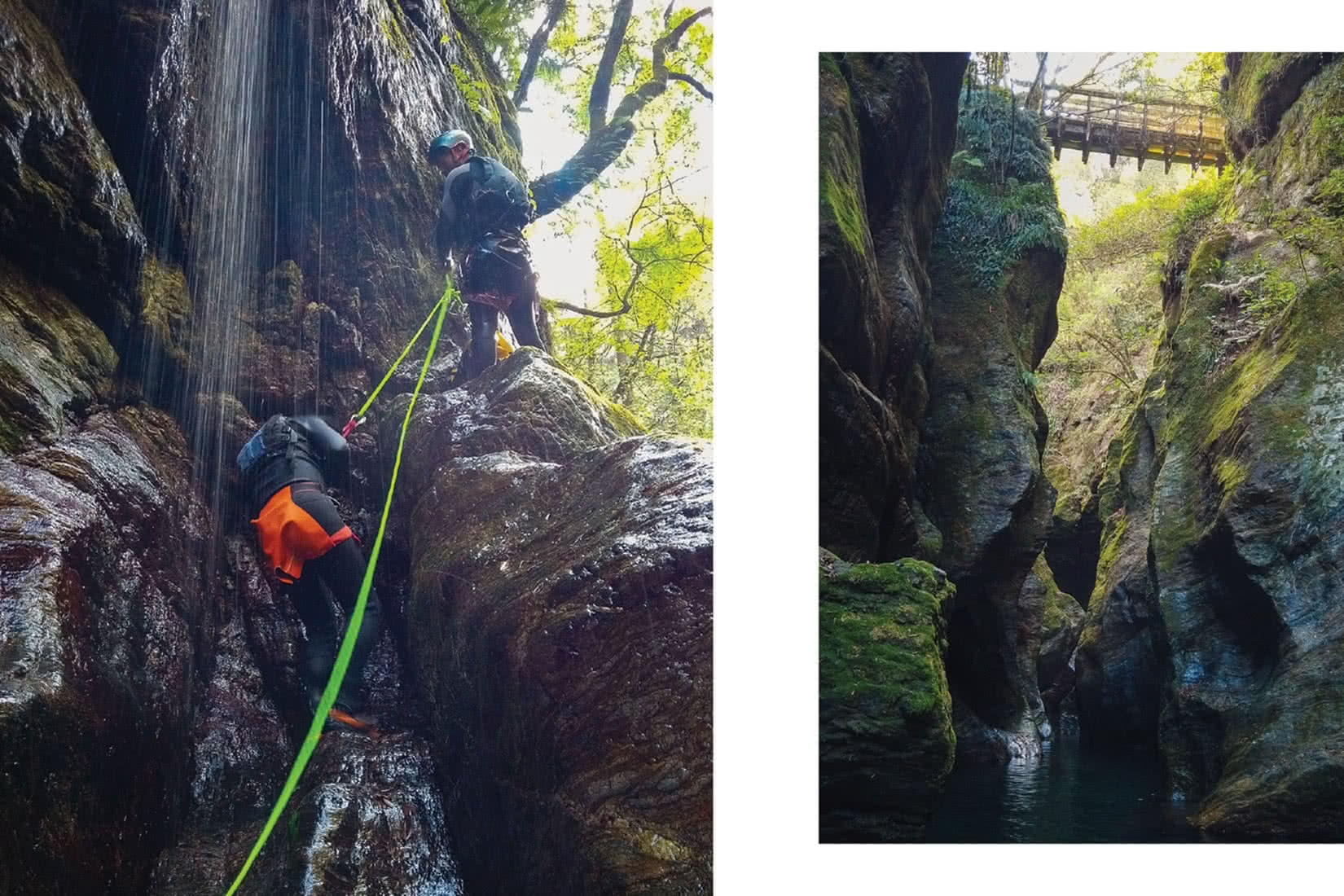 It would be rude to leave Japan without learning more about the country's famous sake, and where better to broaden your knowledge than at the Keigetsu Sake Brewery?
Keigetsu Sake Brewery has been producing award-winning sake for years, using a unique yeast that can only be produced locally. They've also created some unique and popular sparkling sakes, which can be tasted in the showroom free of charge.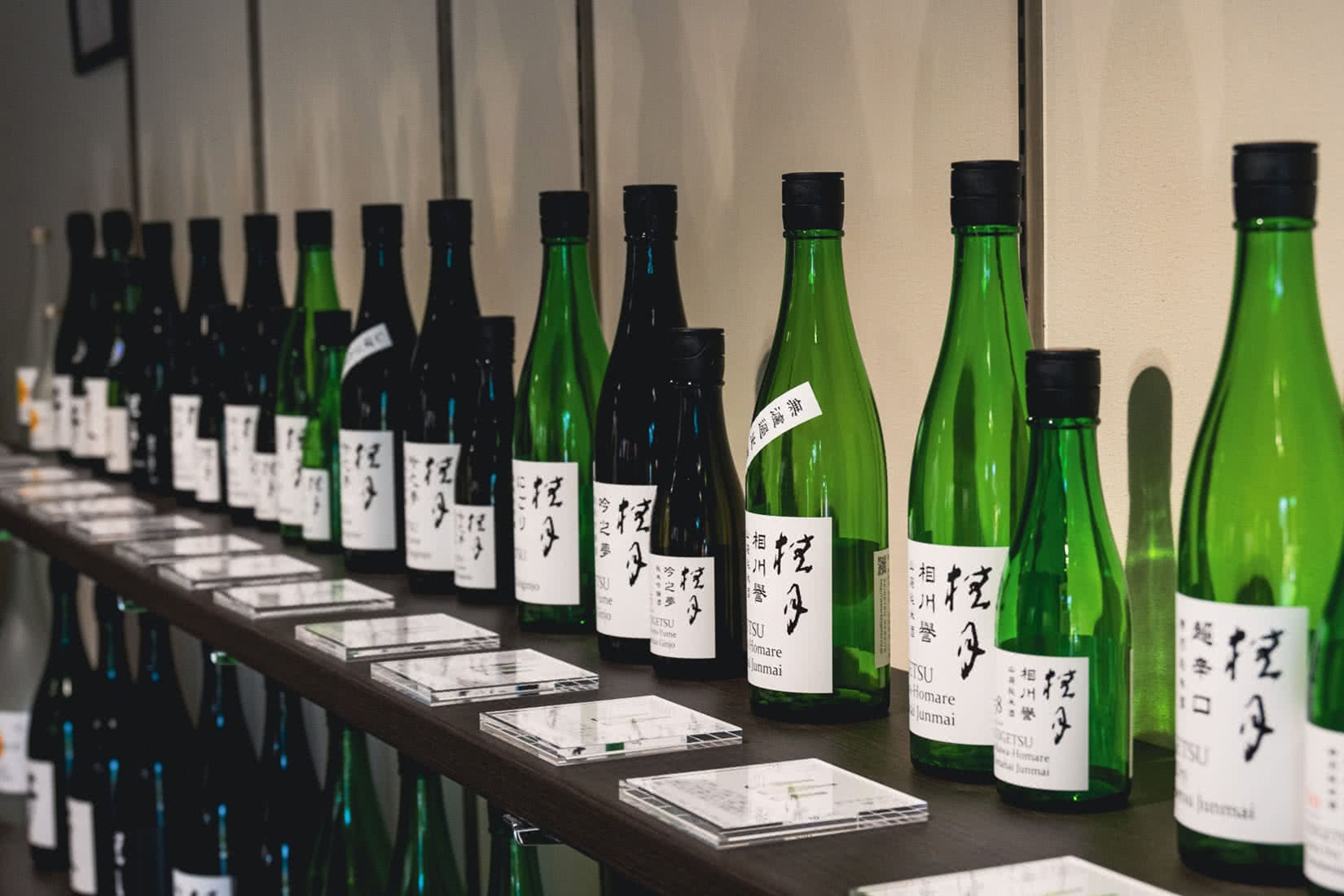 Stop for lunch at Cha Café Asunaro, a cozy roadside restaurant where all meals are made using locally produced Sawatari green tea. Sit outdoors for beautiful views of the Niyodo River below, while digging into a simple but delicious meal of green tea udon noodles, and green tea waffles.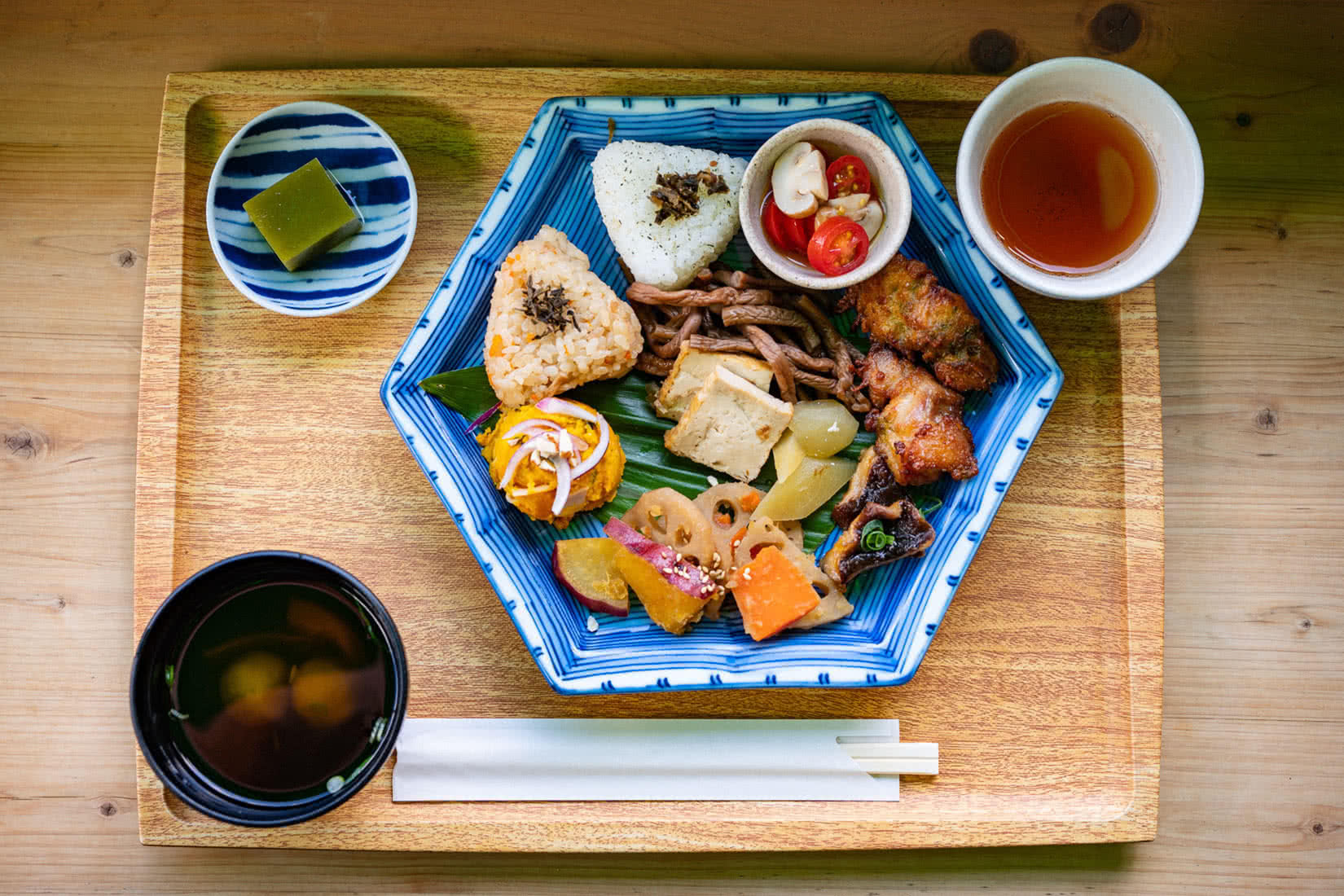 YusuharaTown should be your next stop, a small, rugged logging town in rural Kochi Prefecture that's home to some incredibly beautiful buildings designed by world-famous architect Kengo Kuma.
The Yusuhara "Kumo no Ue" Library (Library Above The Clouds) is one of the best spots, along with the Kumo no Ue Gallery and Bridge, a breathtaking structure of cedar that seems to balance in the air on a single beam. The traditionally styled tea house at the Yusuhara Town Office stands as a welcoming symbol of the local history and culture.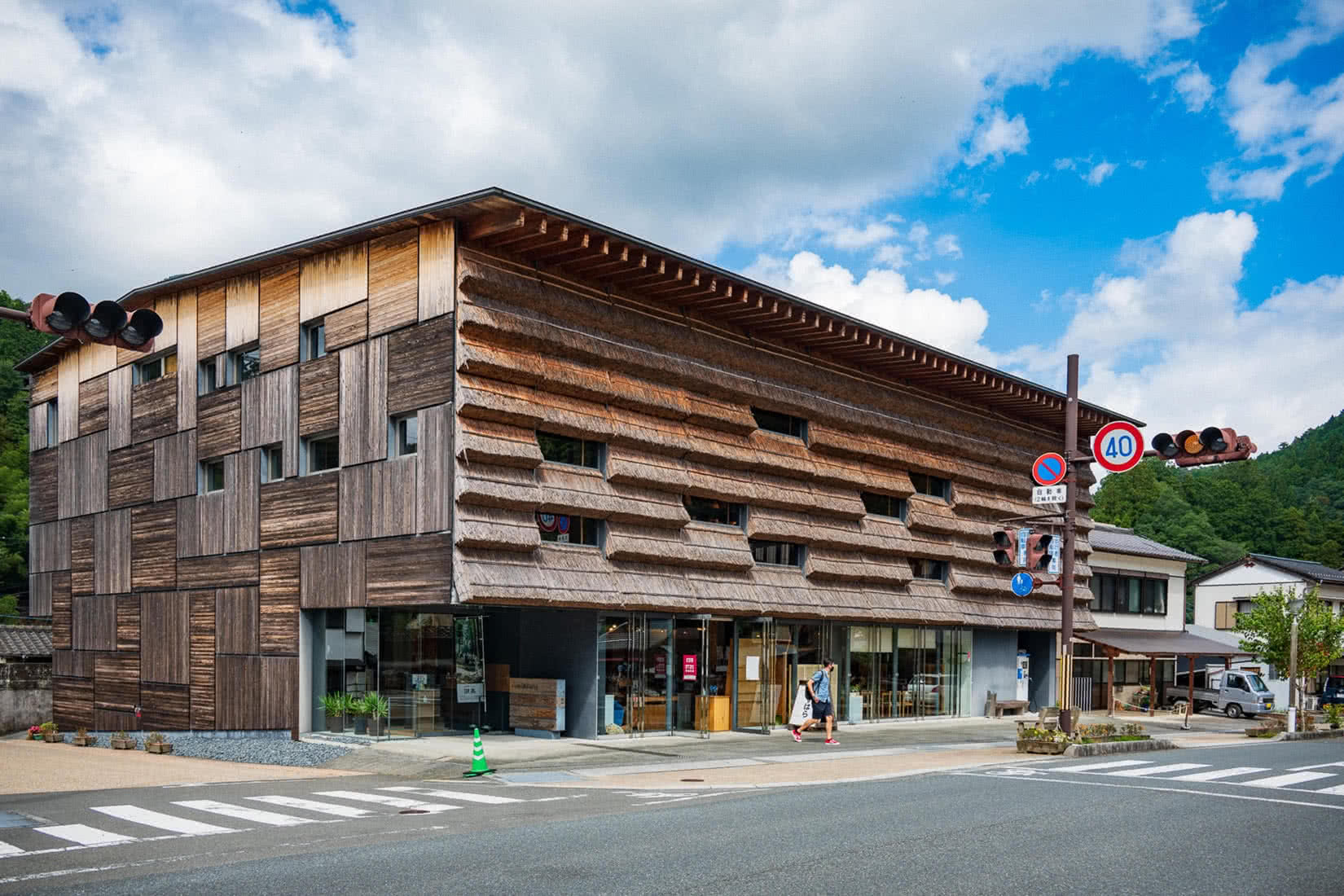 Japanese style paper making is another popular way to spend an afternoon in YusuharaTown, which you might have heard of as "Kamikoya". This washi paper-making studio uses plants like mulberry tree bark and vegetable okra in this relaxing craft. Make your own simple sheet of washi paper in a matter of hours, or spend a night or so to learn more advanced techniques.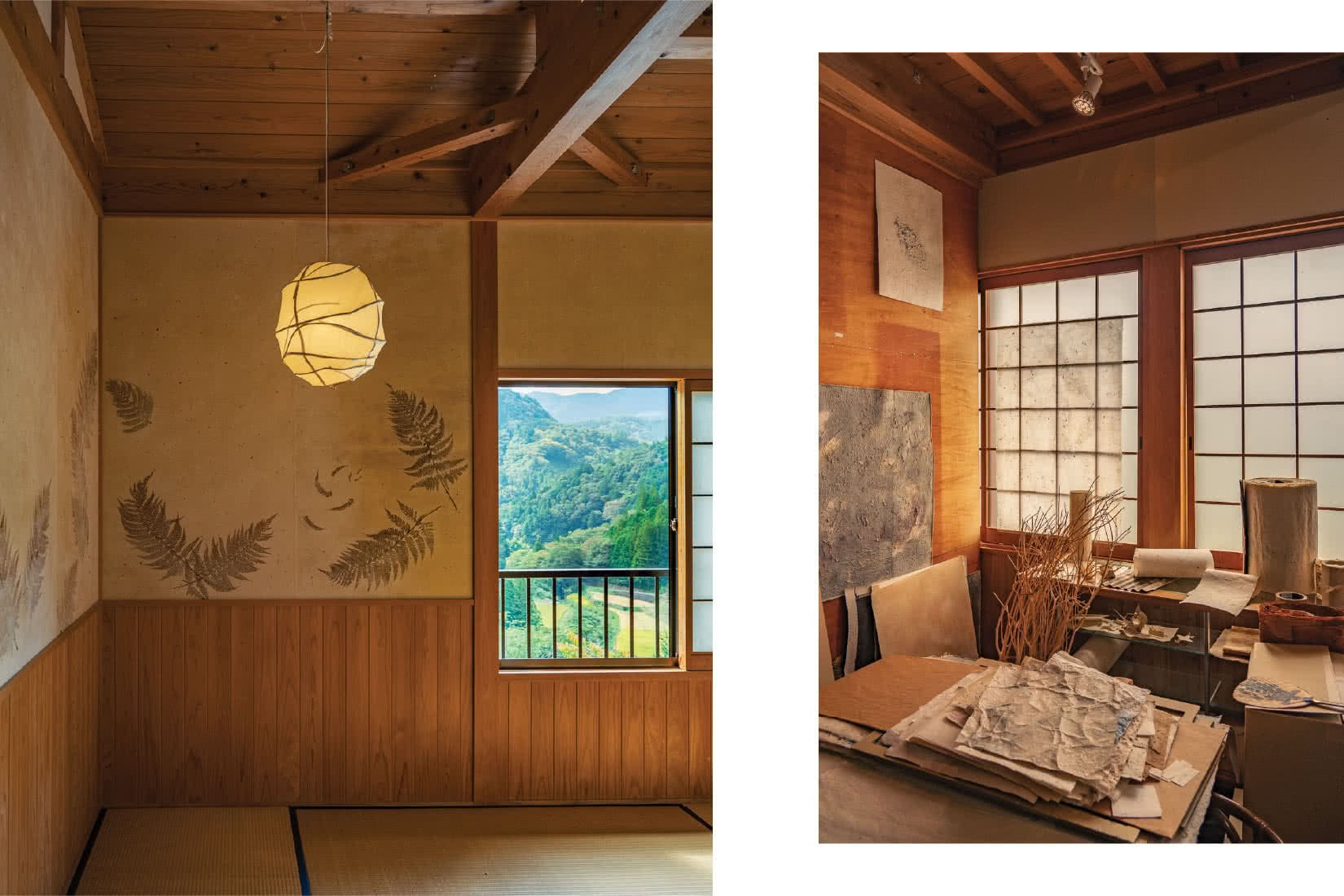 Next? Admire the natural scenes – up close and personal. Shimanto River is Japan's last crystal clear river, and it's worth spending a couple of nights around here simply to soak up its magic.
Start your time here by checking into Seiran-no-Sato, a small-scale hotel on the banks of the river. The hotel sits in a remote location in the mountains, about 30 minutes east of Yusuhara. Expect contemporary Japanese style, gorgeous views of the river on a 24/7 basis, and a bright, friendly restaurant serving up traditional local food cooked by local ladies.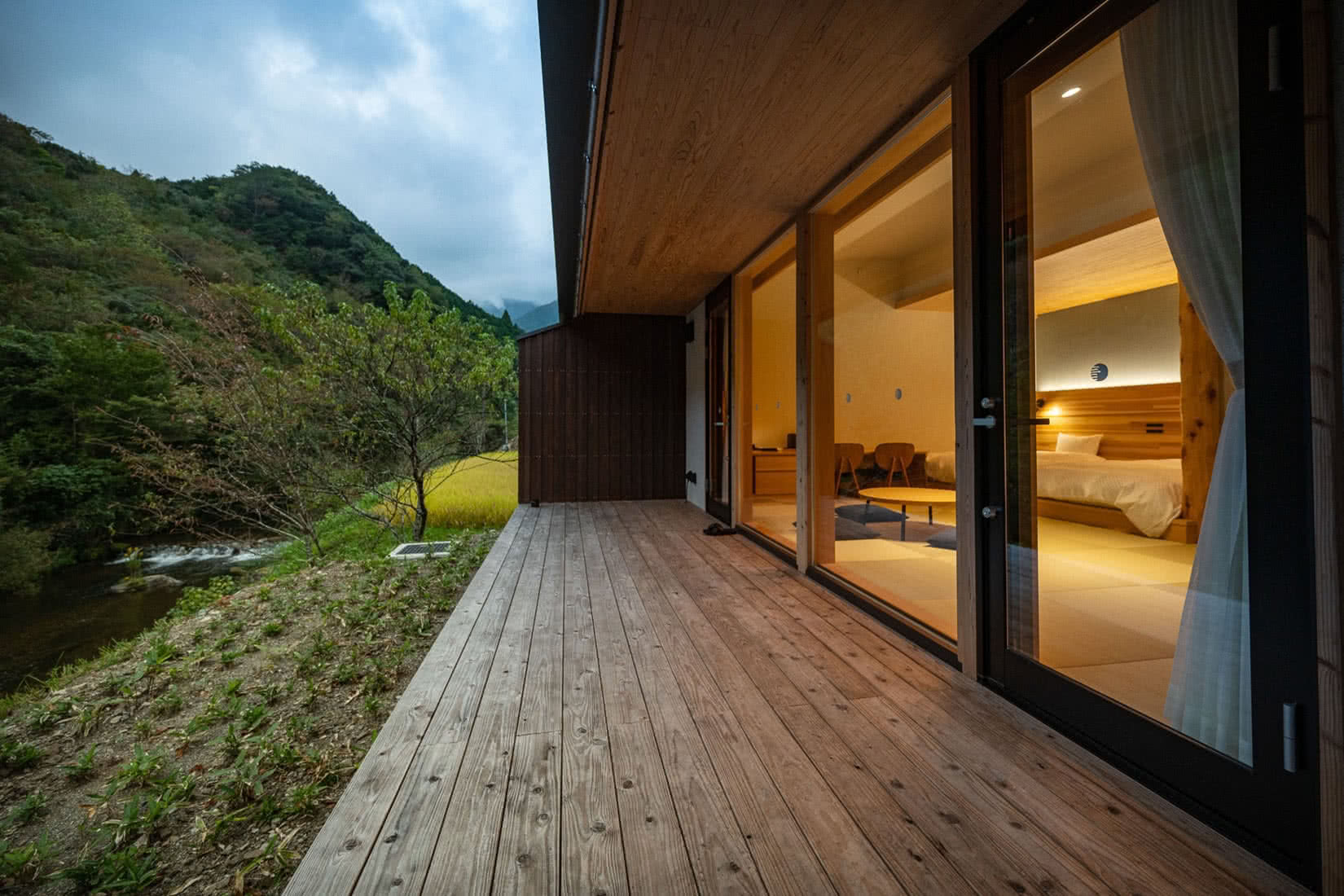 There's one experience here you'd struggle to find elsewhere: the unique "chairing" experience. Here, you can rent an outdoor chair for 1,000 yen and sit in the middle of the nearby shallow Shimanto River to cool your heels. Take your favorite book or cold drink and enjoy the sense of tranquillity that envelops you.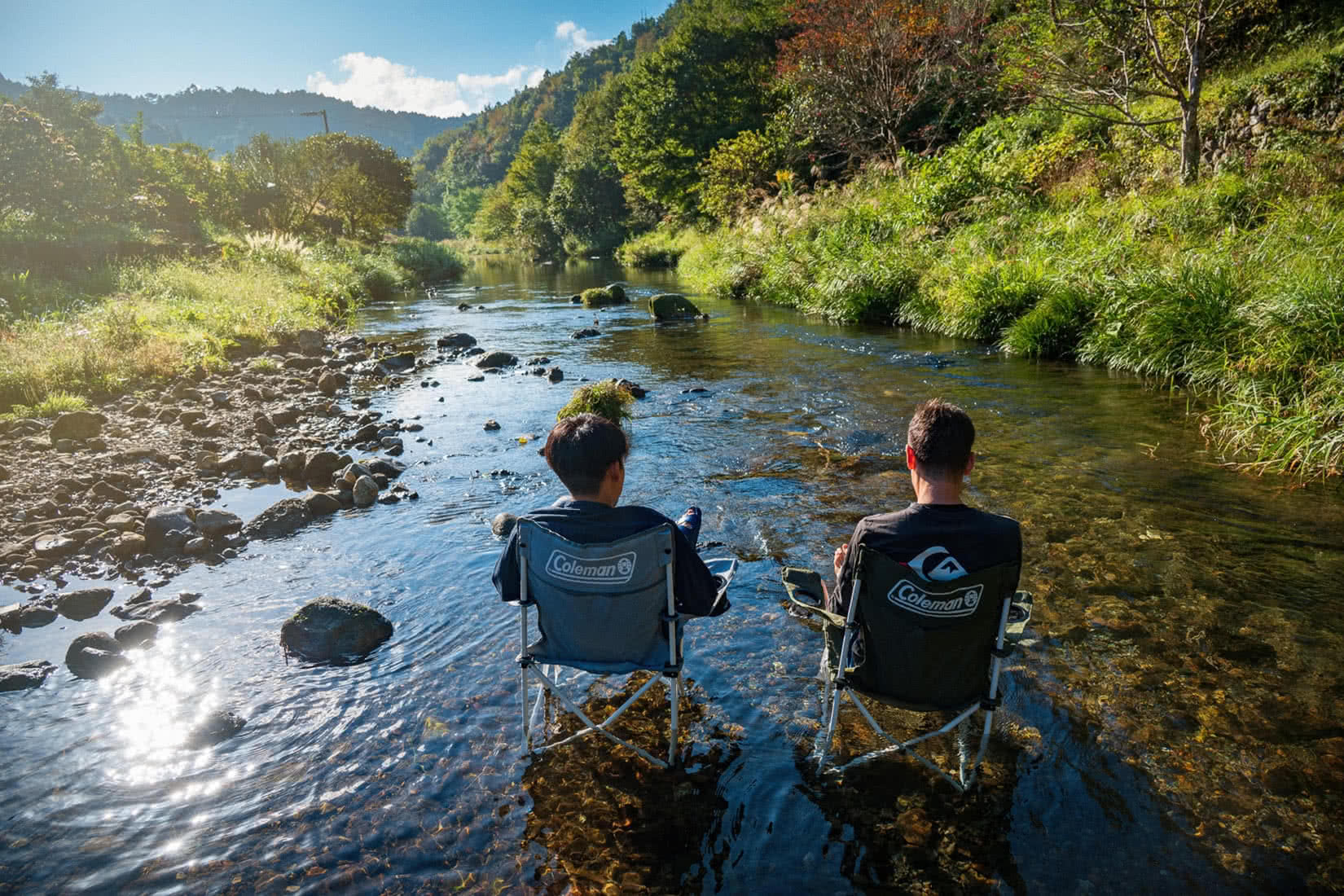 While Kochi Prefecture might be known for being mostly rural, Kochi City is a taste into a slightly more bustling lifestyle. Wandering around without too much thought is probably the best way to explore the city itself, but there are a few bucket-list items that should be on everyone's list.
Hirome Market is a collection of about 65 stalls of mainly food vendors in the heart of Kochi City, loved as much by tourists as it is by locals for its array of fresh local specialties. Try the katsuo-no-tataki, a seared, smoky bonito tuna seasoned with sliced garlic, sliced onion, and yuzu ponzu or salt with some local sake or a cold beer.
It's located conveniently close to 400-year old Kochi Castle, one of the 12 remaining original castles in Japan, and the only castle in Japan which still has its original keep and tower intact. This formidable fortress sits among stunning grounds framed with cherry blossom trees. Visit in the spring to witness Kochi castle colored in pink with Japan's famed blooms.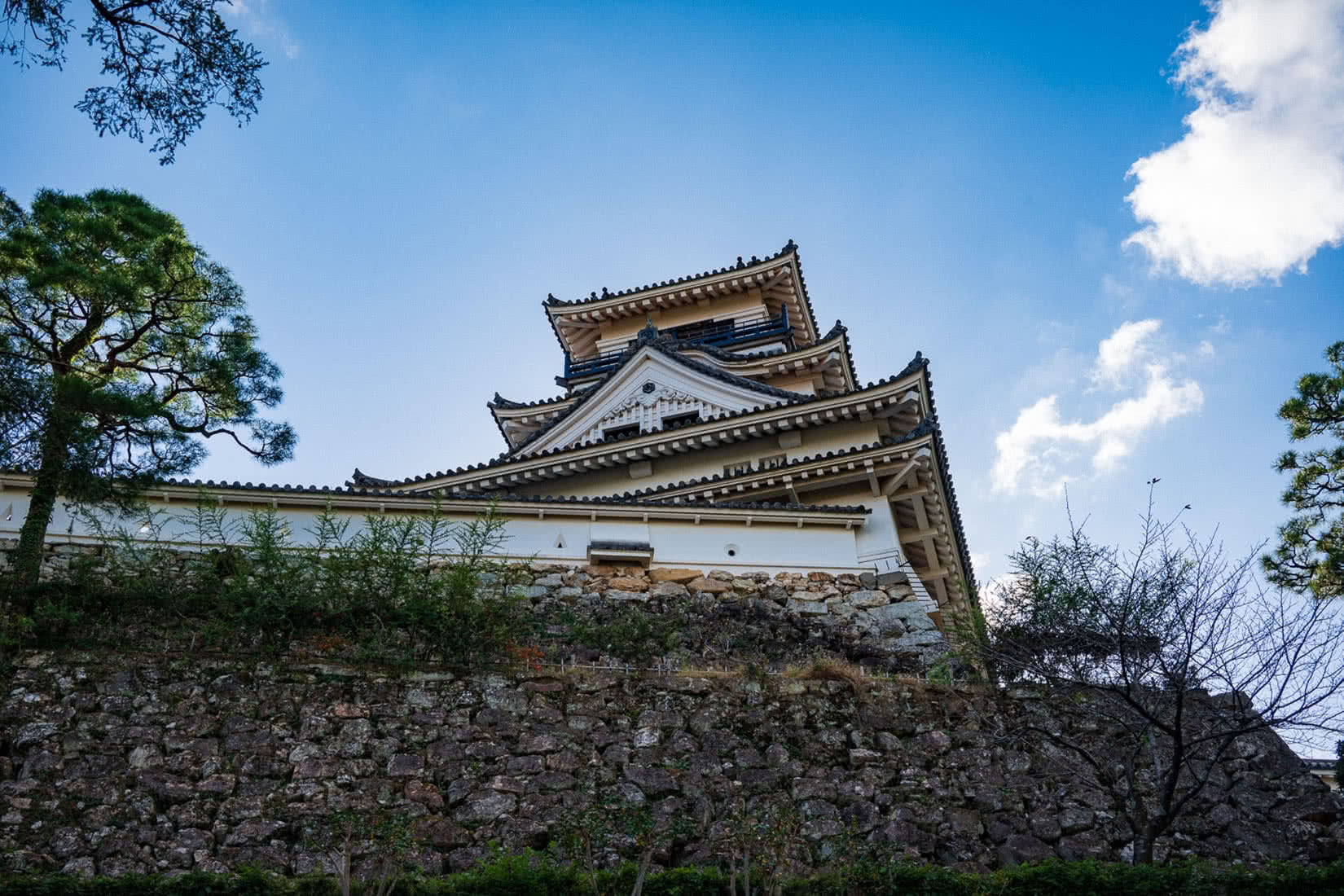 Finally, Chikurin-ji temple, the 31st temple on the famous 88-temple Shikoku pilgrimage, is another spot for history buffs through to anyone who appreciates a journey into the past.
Climb a steep set of stone stairs, which feels a little like a trip back in time, to try spiritual exercises like meditation and sutra copying or just a wander around the peaceful grounds of the temple and its natural beauty.