Think of Japan, and chances are you are picturing (1) the endlessly captivating Mount Fuji and (2) the dazzling, almost otherworldly capital city, Tokyo—a beating heart of ultramodernity, stitched on a canvas of deep-rooted tradition.
Sure to ignite intrigue in even the most jaded of travellers, Tokyo is a city of contrasts: office workers commute on super-fast bullet trains at breakneck speeds, while simultaneously Tokyoites old and young practice Ikigai—the art of living a happy life. Yes, Tokyo brims with many ways to enjoy the city, which will no doubt nurture your wanderlust spirit.
However, Tokyo is not the be-all-and-end-all. No, there are plenty of easy-to-reach sightseeing opportunities lying a short train ride from Central Tokyo. And trust us: they're not to be missed.
In fact, we have a secret: Thanks to Japan's excellent infrastructure and ultra-efficient public transportation system, you do not need to be the most adventurous of travellers to experience some of these mesmerisingly beautiful destinations and delve a little deeper into Japan.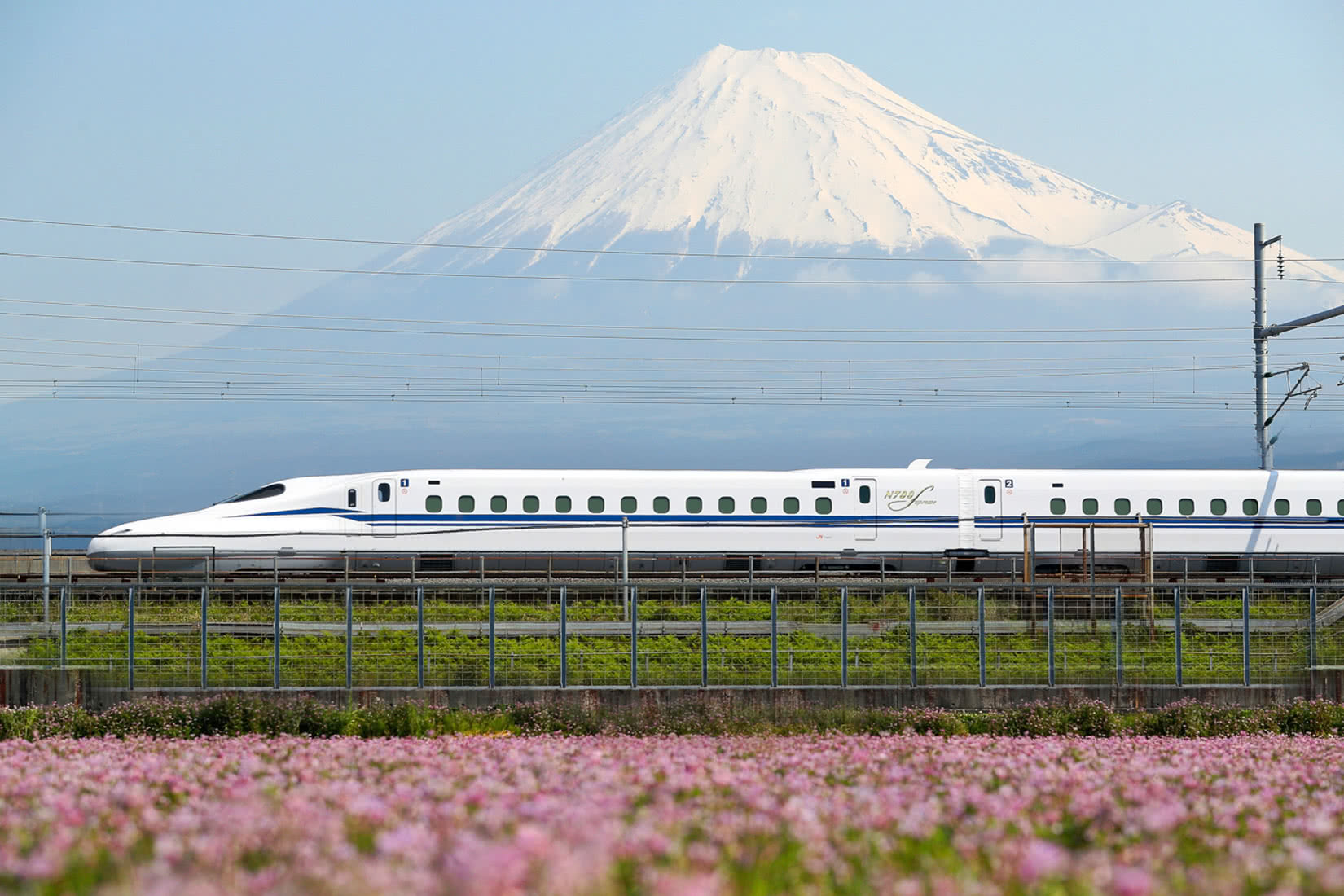 If you're travelling at bullet-train speed with little time to spare, you can venture out for a day trip. Or, if you're a more languid traveller, stay a few nights and extract every last drop of culture from Tokyo's peripherals.
But, the scenic adventure starts before you even get on that train. Yep, there's a stop you simply must make before heading out: Tokyo's former imperial garden. Shinjuku Gyoen is a sprawling city garden—it's popular and vibrant. Totally unmissable, this is one of the best spots to feast your eyes on the sight of sakura, the millennial pink cherry blossoms synonymous with Japan in spring.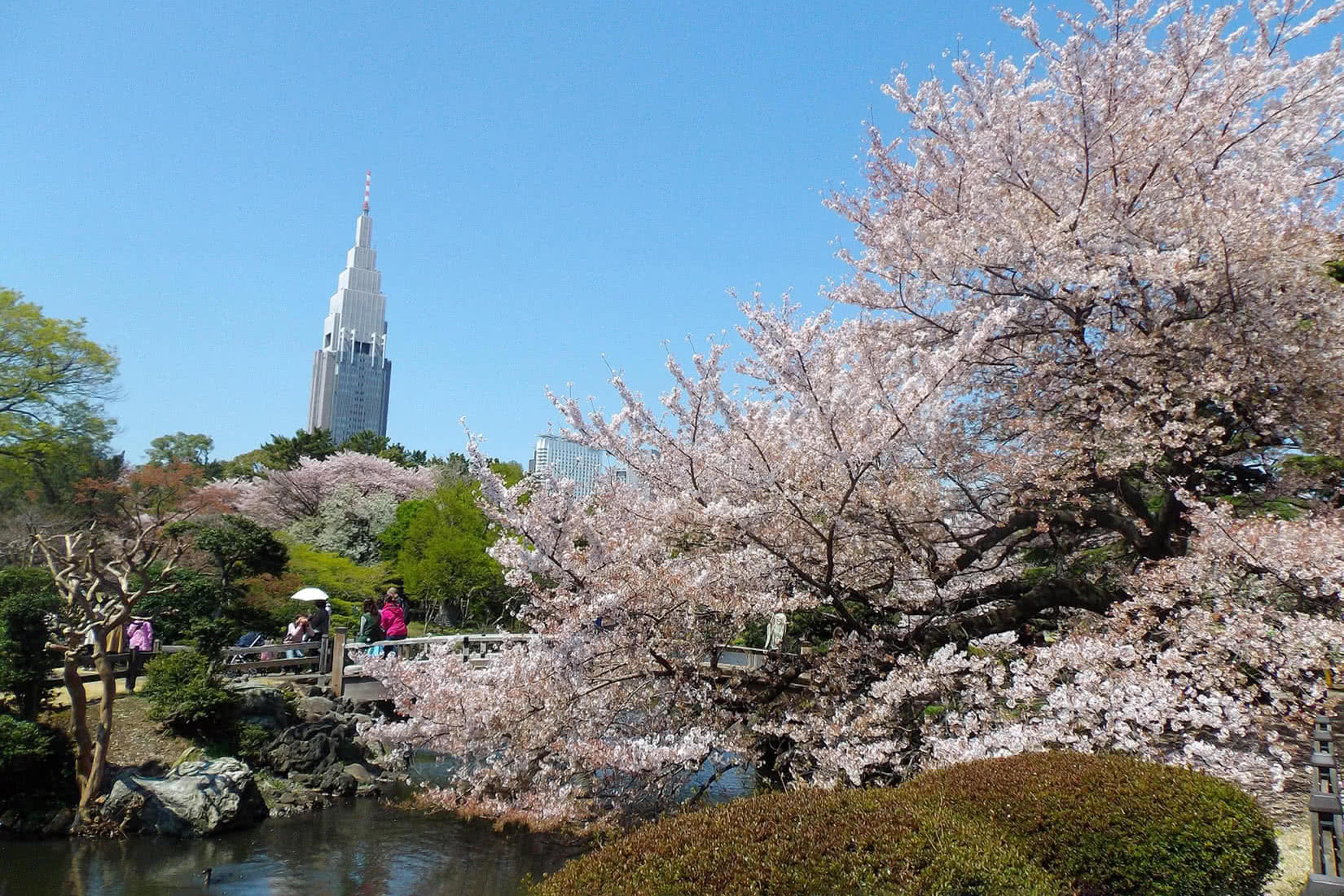 Then, you can hit the road: The Fuji Hakone Pass offers 3 days of discounted travel within the Fuji-Hakone area from Shinjuku Station (yes, that includes Mt. Fuji itself!). Depart from Shinjuku station and enjoy unlimited travel between Shin-Matsuda Station and Odawara Station on the Odakyu line; traversing this pocket of the country couldn't be easier. You'll even get discounts at over 100 museums, restaurants, and attractions in the locale.
And the best part? No journey is longer than a couple of hours. Yep, while you can still venture 'off the beaten track', that track is simply better signposted in Japan.
Hakone
The quintessential Japanese weekend getaway. Hakone is a stunning national park lying 90 km from Tokyo, a very popular tourist destination in Japan frequented by people who live in the city and foreigners alike. Come here for the majestic views of Mount Fuji (Fuji-san), stay for the many steamy hot springs and 360° natural beauty.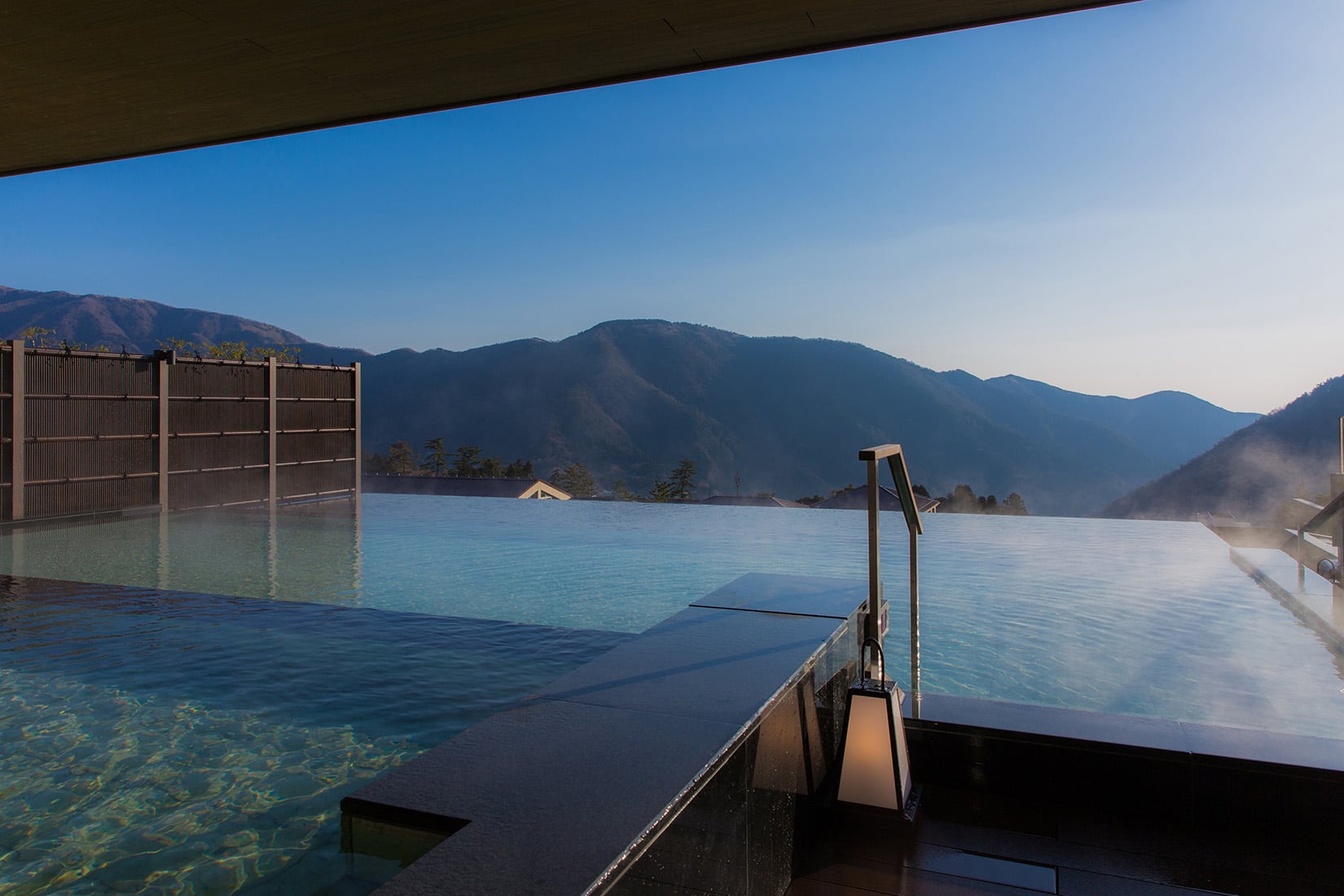 Getting there
The route to Hakone from Tokyo is via the Odakyu Electric Railway. Embarking from Shinjuku Station, take the Odakyu Limited Express Romancecar directly to Hakone-Yamoto station, taking a short 1.5 hours. Be aware, it's reservation only, so make sure you're organised.
For a visual journey, opt for a seat on an observation deck, located on the front or back carriage of the Odakyu 70000 or 50000 series trains. The Fuji-Hakone Pass is not available, but there is a route from Tokyo to Odawara using the Shinkansen.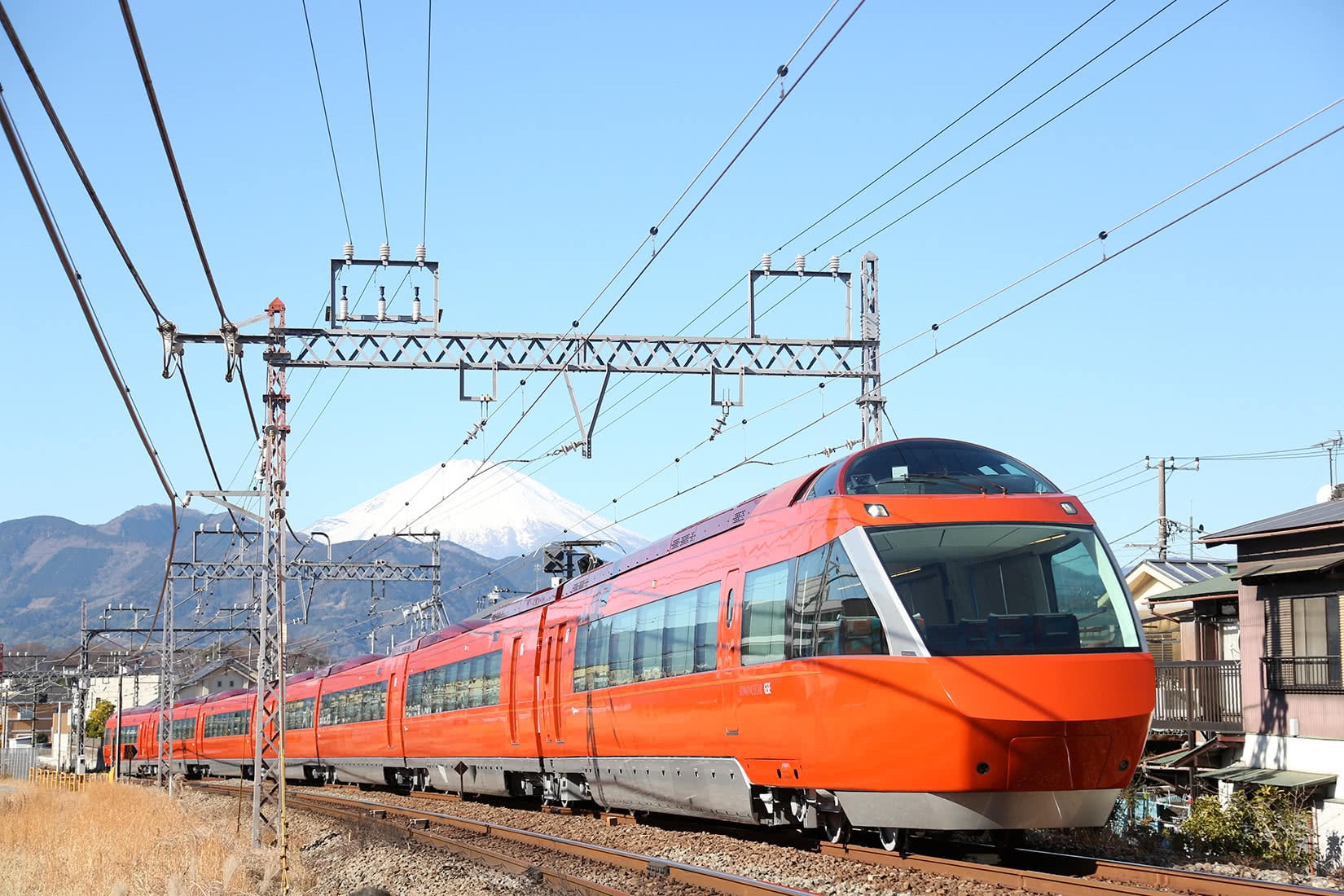 What to do
Art fiend? Discover the Hakone Open Air Museum, home to a vast collection of artworks by both Japanese and international artists, including pieces by Picasso. Set against the backdrop of the picturesque Hakone mountains, this outdoor sculpture park blends art with nature and promises a larger than life experience.
Or, head over to Enoura Observatory, overlooking tranquil Sagami Bay. Founded and designed by Japanese contemporary artist Hiroshi Sugimoto, this hilltop centre for the arts is a contemporary art installation, gallery and observation point in its own right. It can be enjoyed 100% in any season!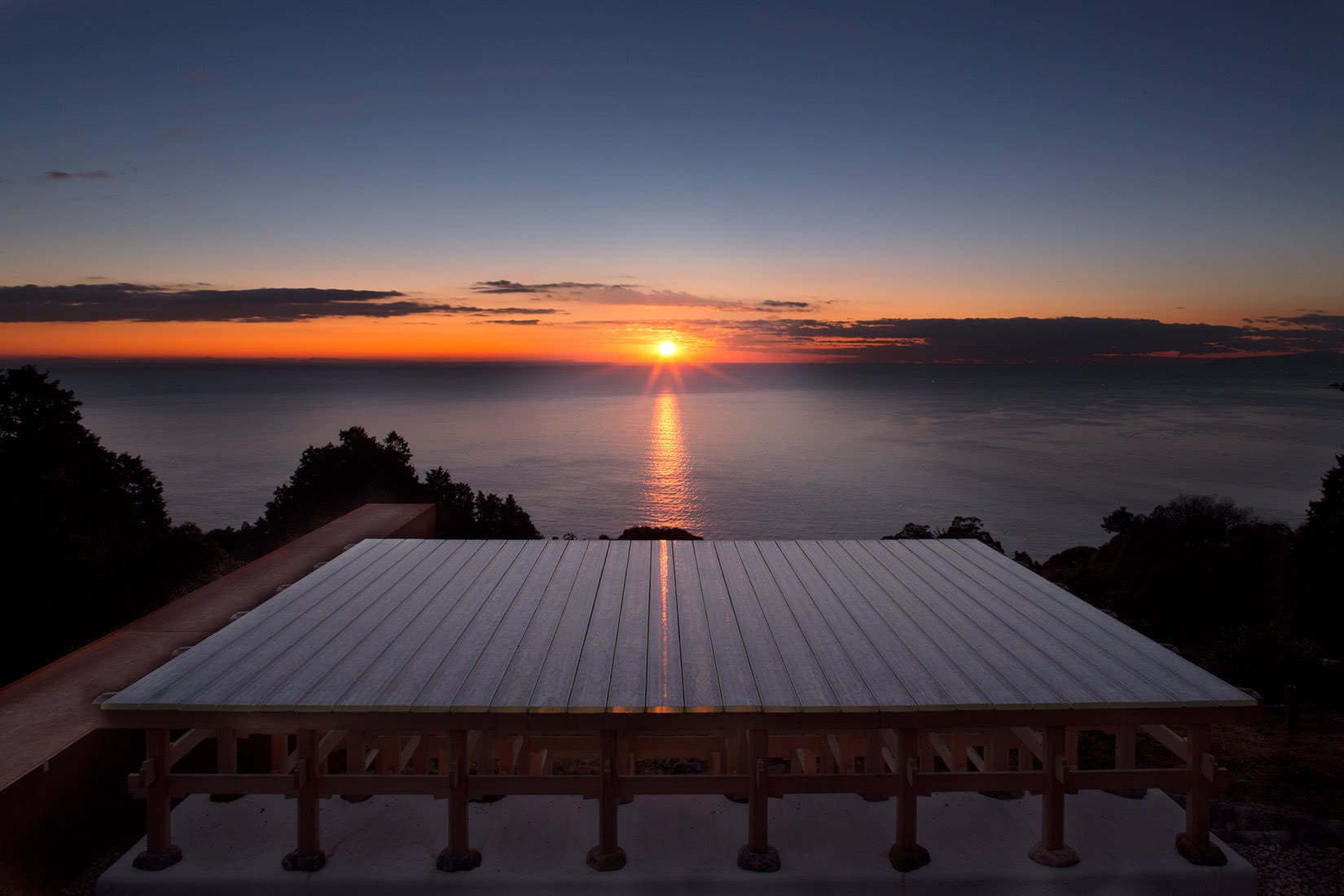 For a moment of reflection, put Lake Ashinoko (or 'Lake Ashi' to locals) on your itinerary. The Hakone Shrine stands proudly on the shores of this enchanting caldera lake. Its floating red torii gate with Japan's most famous mountain in the background makes for the perfect Instagram shot.
Transportation Pass: The Fuji-Hakone Pass will see you swiftly to all of these destinations, so get yours before you set off.
Where to stay
A synergy of traditional Japanese style and Western convenience, Hotel Hatsuhana combines high-end service with an approachable culture. Greeted with green tea and local sweets upon arrival, this is the welcoming home-away-from-home for a cosy escape. In between rest and sampling the delectable restaurant menu, make sure you make time to bathe in one of the traditional hot springs, or onsen, to rejuvenate your travel-weary soul.
Note: The major renovation of Hotel Hatsuhana is scheduled to begin in January 2022 or later, and the hotel will be reborn as a high-quality hotel in the fall of 2022.
Fuji Five Lakes
Located 1000m above sea level in the foothills of Mt Fuji, the Fuji Five Lakes region offers a sight (or two) to cherish forever. With Mt Fuji setting the stage and sparkling water and cherry blossoms dotting the foreground, you'll feel like you've stepped into a postcard.
Getting there
From Hakone, take your Fuji Hakone Pass to Kawaguchiko. If you're coming directly from Tokyo, use the same pass to travel from Shinjuku Station to Hakone Sengoku, then take a bus to the Fuji Five Lakes region via Gotemba Station.
What to do
Explore the wonders of Lake Kawaguchiko by Canadian Canoe and absorb the showstopping scenery from all angles. If it's a clear day, you'll see spellbinding vistas of the majestic Mt Fuji. And if the weather conditions are good, you can explore the uninhabited islands bejewelling the lakes.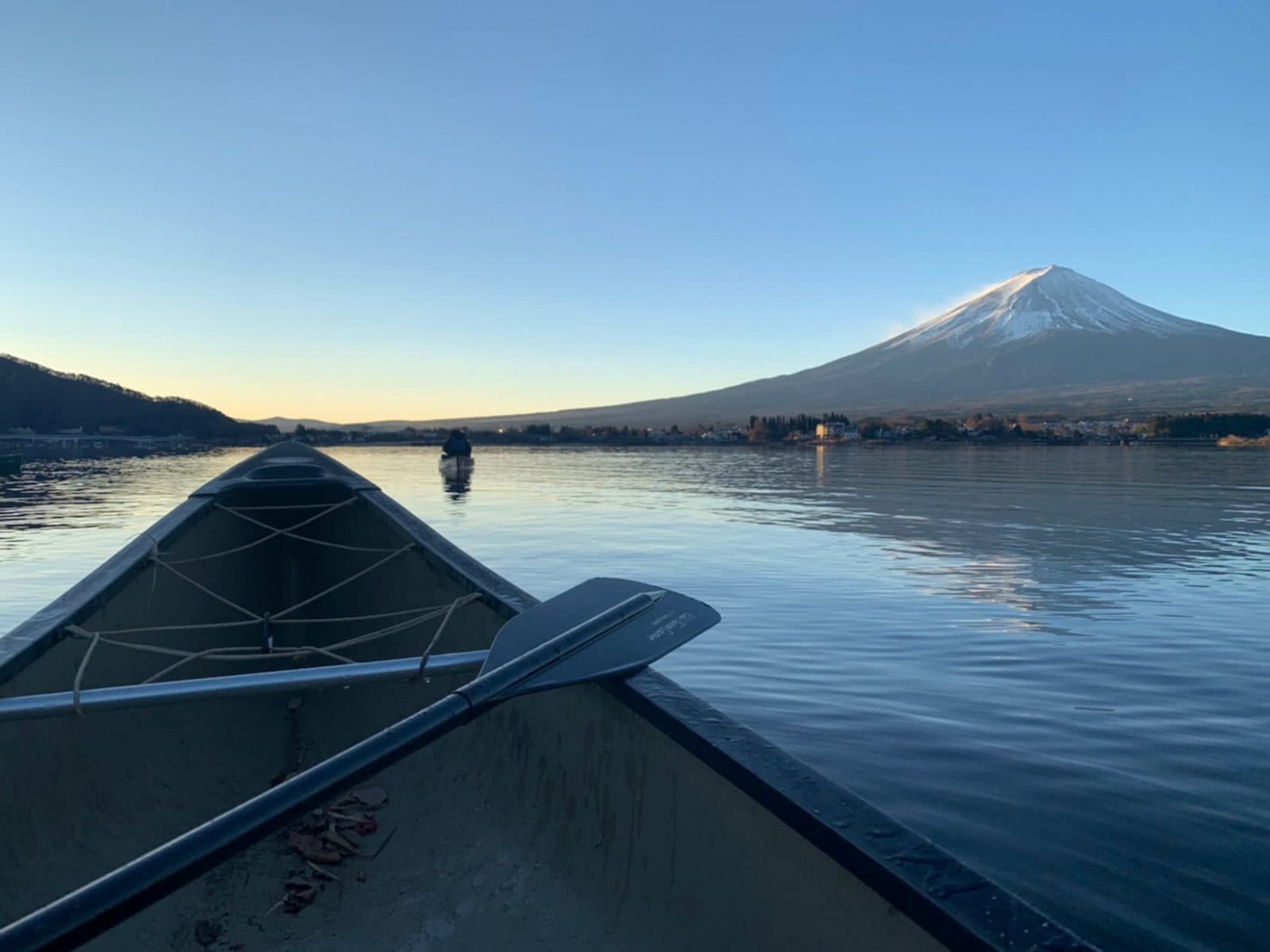 Transportation Pass: Make life easier with the Mt. Fuji-Shizuoka Area Tourist Pass Mini/Fuji Hakone Pass (take the Fujikyu-Bus) for seamless travel between beauty spots.
Where to stay
For a resting place you won't forget in a hurry, bed-down at the Hotel Keyforest Hokuto, located at the foot of Mount Yatsugatake in Hokuto City. The art-resort hotel hits differently, with quintessential Japanese style fused with avant-garde architecture. Embodying the contrasts intrinsic in Japanese culture, the concrete angles make this boutique hotel stand out from its lush forest backdrop in a way that shouldn't work, but does. Don't miss the hotel's Nakamura Keith Haring collection—showcasing works by the New York street artist.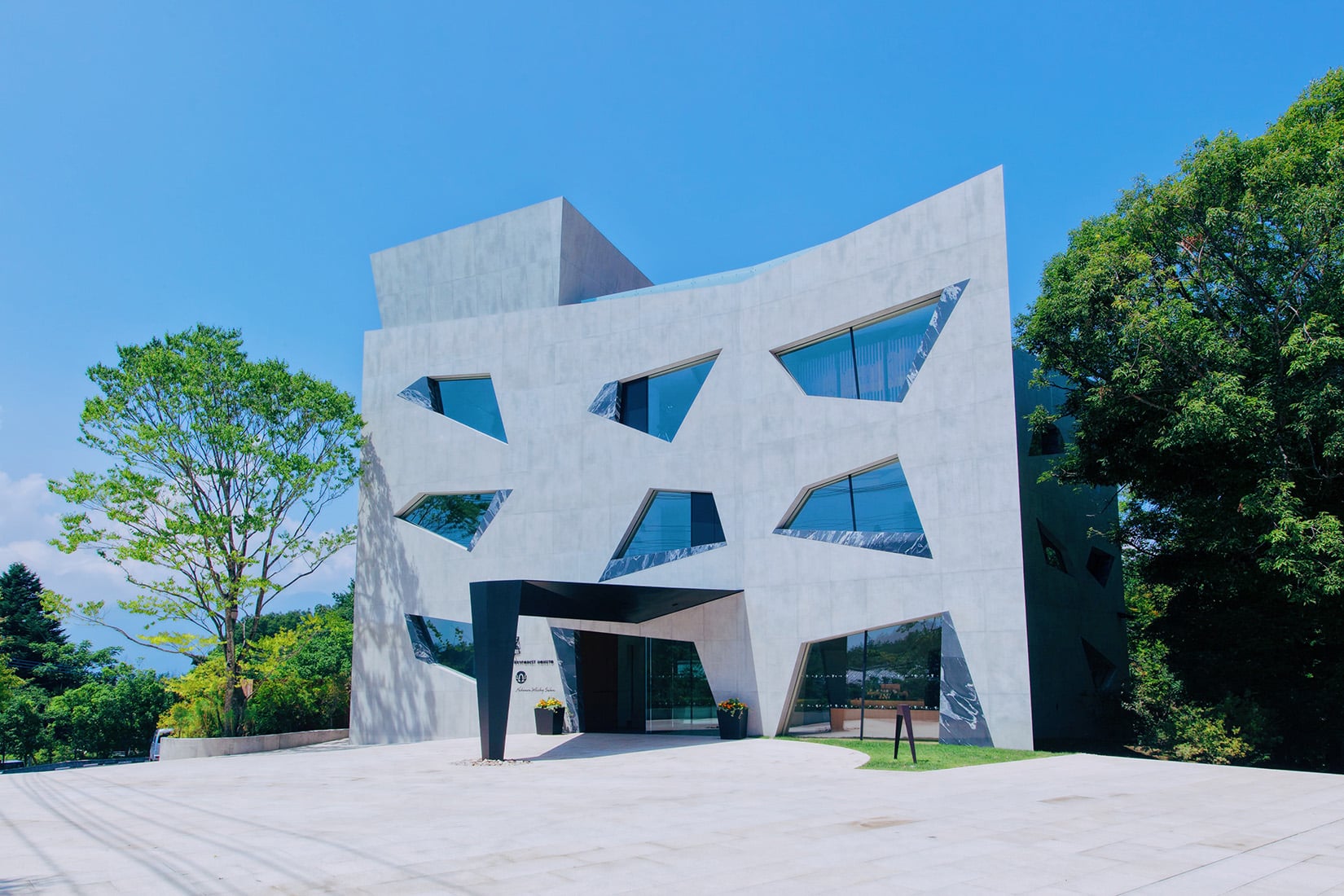 Transportation Pass: From Fuji Five Lakes region, you can take a bus to Kofu Station, then transfer to the JR train to arrive at Kobuchizawa Station. The JR transportation pass from Tokyo Station takes you on the Chuo-Honsen line, where you'll disembark at Kobuchizawa Station. From there, you're a 5-minute car ride away from Hotel Keyforest Hokuto.
Izu peninsula
A mountainous region located on the south side of Mt Fuji, the Izu peninsula oozes views for days. Famous for its natural hot springs, motorcycle tours, and sea-swimming, you won't be short of activities here. A picturesque escape from the concrete jungle of Tokyo, the Izu peninsula is simply breathtaking.
Getting there
The perfect day trip from Tokyo, reaching the Izu peninsula takes just 40 minutes on the Shinkansen bullet train. Bear in mind, you'll need to head to either the Tokyo or Shinagawa train stations rather than Shinjuku for this excursion since there's no Tokaido Shinkansen terminal there.
What to do
Be sure to visit the coastal hot spring town of Atami, Japan's answer to Long Beach California. Frequented by Japanese travellers for millennia, tourists have long bathed in the healing waters of Atami's hot springs. Take your pick of indoor or open-air springs and so on, with options to suit every taste and budget.
For a flavour of all things Zen, head to the Shuzenji Temple. The picture-perfect Buddhist temple sits atop a hill, framed by bamboo groves and startling cherry blooms. For a sure-fire way to forget your worldly troubles, there's no better pit-stop than Shuzenji Temple.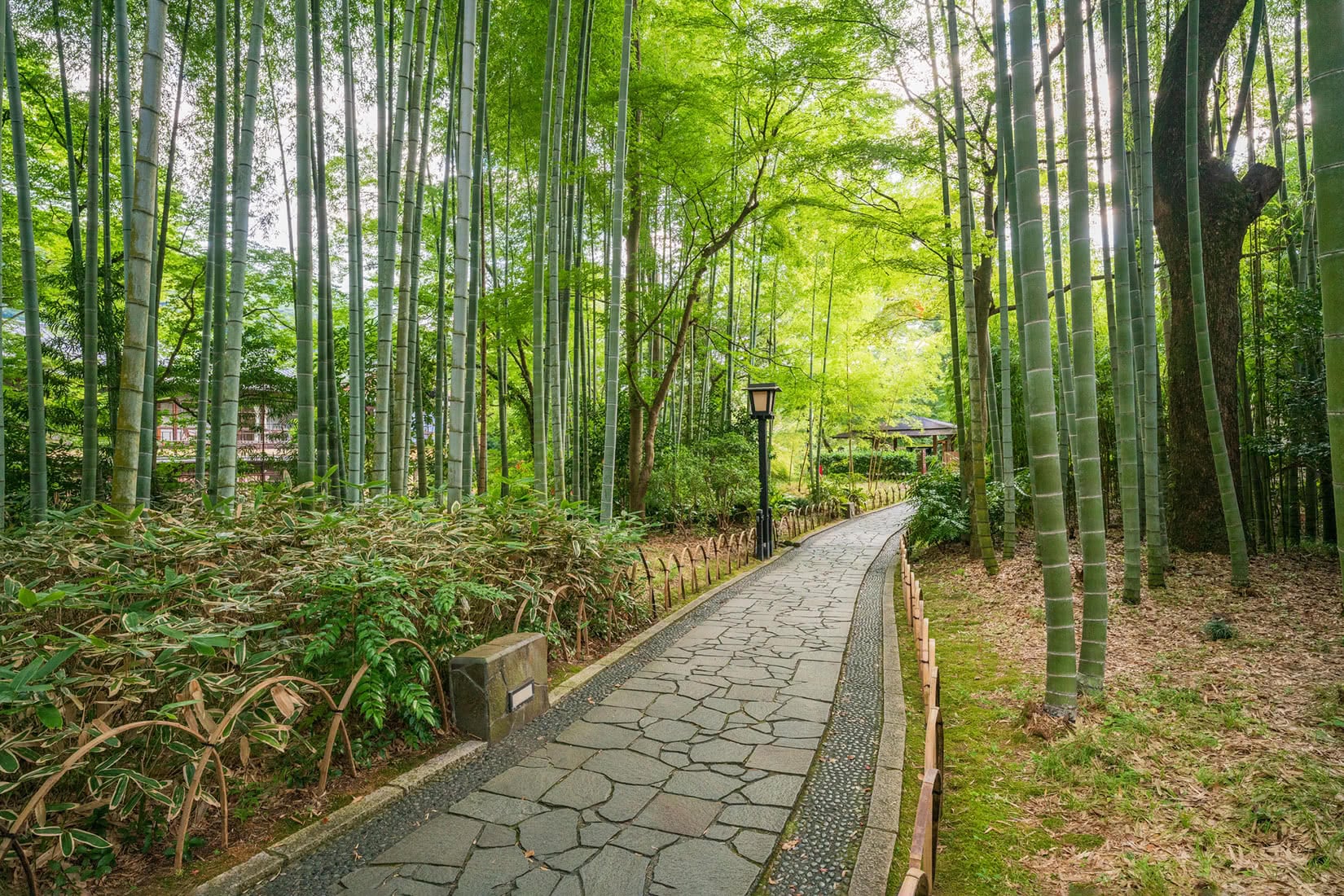 Transportation Pass: The Mt. Fuji-Shizuoka Area Tourist Pass Mini is the best way to access and explore this phenomenal region, taking you seamlessly from Tokyo by combining it with the Tokaido Shinkansen.
Where to stay
With marvellous views over the vast Pacific ocean, the Atami Sekaie luxury travel resort is deserving of your dollar. Every room boasts ocean views, a private open-air bath filled with hot spring water, and minimalist decor that allows for proper unwinding.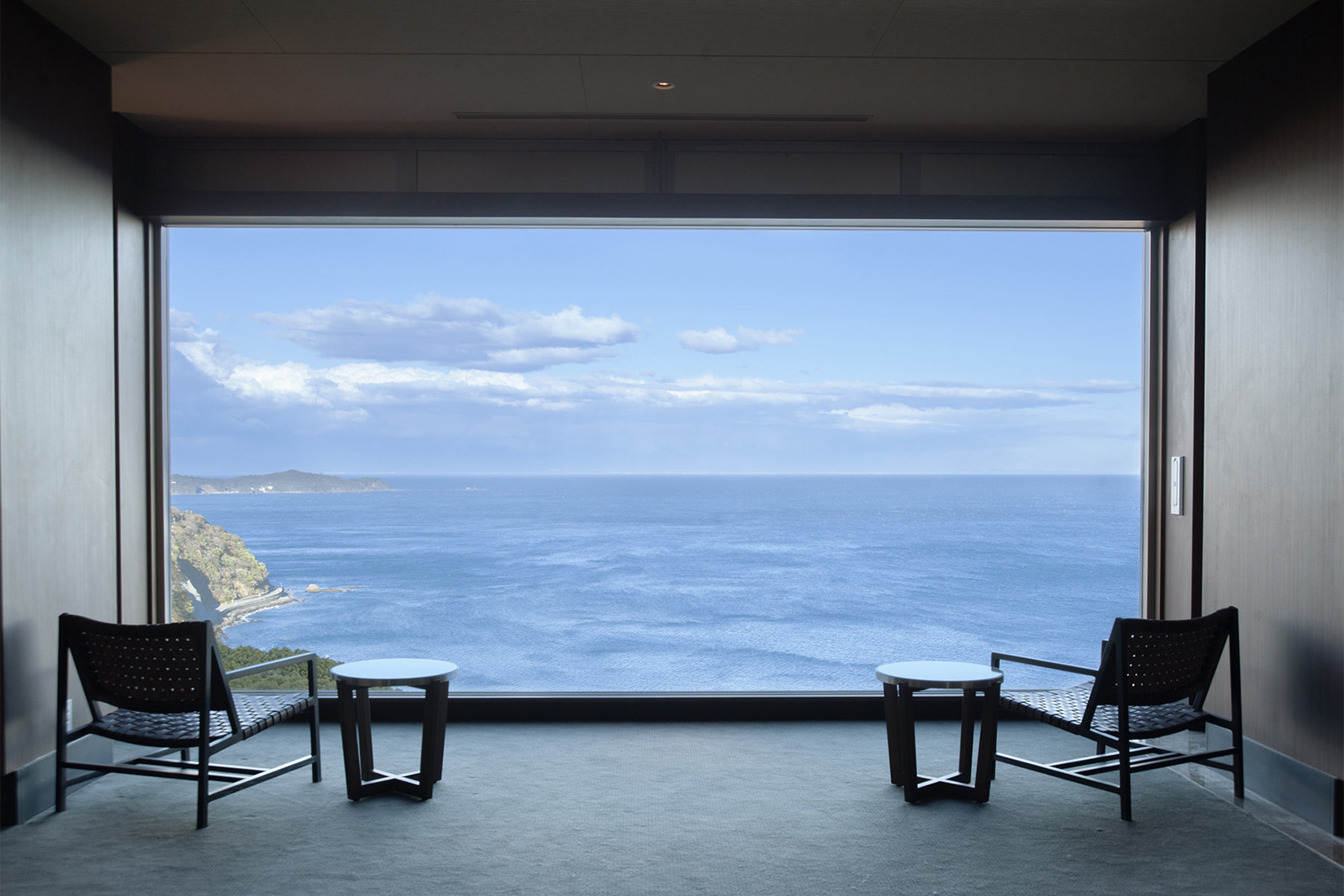 Peckish? All the exploring will do that—head to one of the hotel restaurants, serving traditional Japanese cuisine with seasonal ingredients. The menus change every month, so if (or when) you return, there'll be something new to get your chopsticks stuck into.
Transportation Pass: To the next destination, hop on the high-speed rail line, Tokaido Shinkansen to return to Tokyo, or push onwards to Kyoto.
Travel pro tip
The SmartEx App is a convenient way for overseas travellers to easily book seats (for up to 6 people at once) and purchase—from all over the world and even before coming to Japan, may we add— Shinkansen tickets to travel to most major cities in Japan including Tokyo, Mt. Fuji, Nagoya, Kyoto, Osaka, Hiroshima and more. It's free to download and in English.

This article was produced in partnership with Kanto District Transport Bureau, Fuji-Hakone-Izu International Tourism Association, Tokyo Metropolitan Government, Tokyo Convention & Visitors Bureau, ODAKYU Electric Railway Co. Ltd, and Central Japan Railway Company.