From unique encounters and the thrill of discovery to the promise of stylish escapes, Huckberry is a multi-faceted destination where adventure always beckons.
Reflecting the diversity of modern-day culture with all its glorious nuances, Huckberry is the Friday drinks where everyone's brought a friend:
You'll find the die-hard thru-hiker chinking a craft beer with the tech bro while a surf bum serves up inexplicably gnarly cocktails by the bar in handmade whiskey glasses he brought himself. Everyone looks like a center spread, but no one looks like they've tried to be. Such is the inherent cool of Huckberry.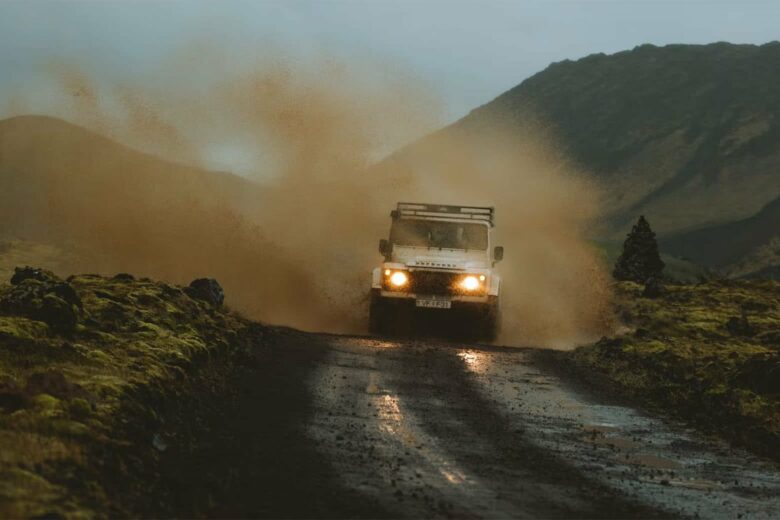 The eclectic product curation reflects the dynamism of men's modern lives; one day, you're hitting the trails with just a bag and a pack of Twinkies, and the next, you're living it up under the city lights. Huckberry sees you and strikes the perfect balance between style and responsibility, between the outdoors and the city.
Find a mountain (no pun intended) of reliable clothing, sturdy shoes, must-have Everyday Carry (EDC), and outdoorsy gifts all in one spot. You can even flick through the online journal, packed with stories of the wilderness to inspire your next adventure.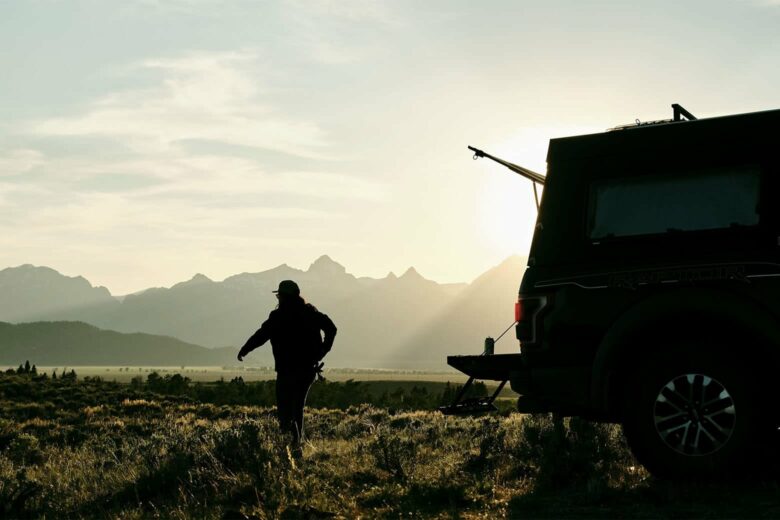 Explore the wonders of Huckberry at your own pace–there's nothing but natural beauty here. Discover house brands and carefully curated clothing and home goods, plus legendary outdoor royalty like Patagonia, Filson, and The North Face. Oh, and you're likely to stumble across a new kid on the block who's passed the Huckberry test.
The name sounds familiar, right? You're not wrong: Richard Greiner and Andy Forch wanted to call their shop Huckleberry, inspired by the eponymous adventurer of the Mark Twain classic. Alas, someone had already snapped up the URL. So, with necessity being the mother of invention, Huckberry.com came crashing into existence in 2010.
Huckberry review: An open invitation for adventure
Our verdict: Like a trip to Yellowstone, Huckberry surprises us at every turn—in the best ways. But instead of geysers and mountains, you'll find outdoor gear, stylish fits, and quirky gifts for the adventure lover. Not to mention, we appreciate Huckberry's own brands as much as the hard-hitting big-brand giants like The North Face, which can all be found on one nifty site. From whiskey accessories to soft fisherman crewnecks, everything at Huckberry is geared towards the dynamic lifestyle of the contemporary man.
The pros:
Ideated by guys, for guys
Well-known brands, high-performing newcomers, and Huckberry's signature brands all in one place
A huge array of products from style essentials to chef's knives
Easy-to-navigate website
Inspiring adventure journal on-site to spark your imagination
The cons:
Shipping can take a little longer if you're ordering from outside the US
It's not a budget destination—but one for investments
The Huckberry experience: Rugged and refined, just like you
Aesthetic of the site
We get it. You're not meant to judge a book by its cover. But Huckberry's website aesthetic accurately reflects what's within; with a fuss-free minimalist logo, pared-down hues, and clean design, we're instantly tempted to explore deeper.
Overall vibe
An online lifestyle destination, Huckberry combines outdoor advice and inspiration with the tools, clothes, and gear you'll need to execute your adventures right. The tone is laidback and friendly yet unintrusive, like the familiar entente cordiale with that one other guy fishing at the same lake as you.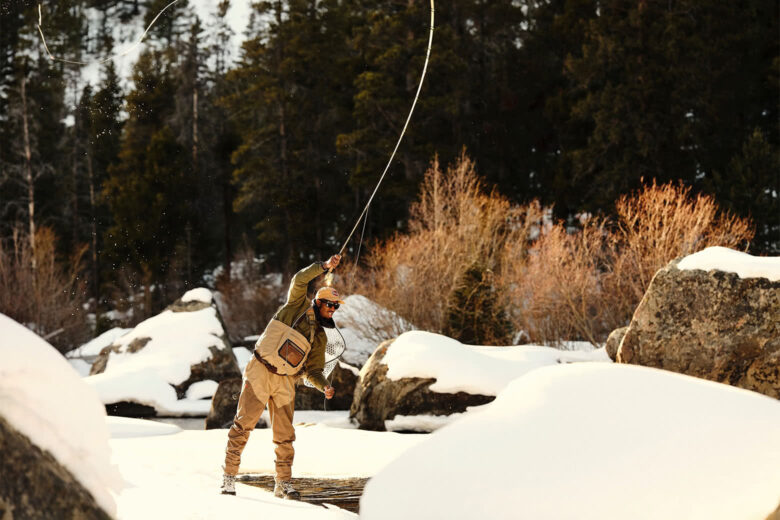 And sure, the outdoorsy collections are great, but don't overlook the cool clothing curations and homewares for those escapades closer to home, too.
Navigation
In synergy with the general aesthetic, Huckberry errs on the side of simple and straightforward when it comes to navigation. After all, we don't want to spend hours trawling on the internet when there are trails to hike and caves to dive. Check out the "Gear by Activity" tab to narrow down your search, and pick from Camping, Hiking, Travel, and numerous other specific activity sections to help you shop seamlessly.
Essentials for active and adventurous lifestyles
Huckberry is a gateway to a world of adventure, no matter how far from (or near to) home you're headed. Prepping you for indoors and outdoors, wilderness and the urban jungle, Huckberry's got your back.
In the great indoors
Upstate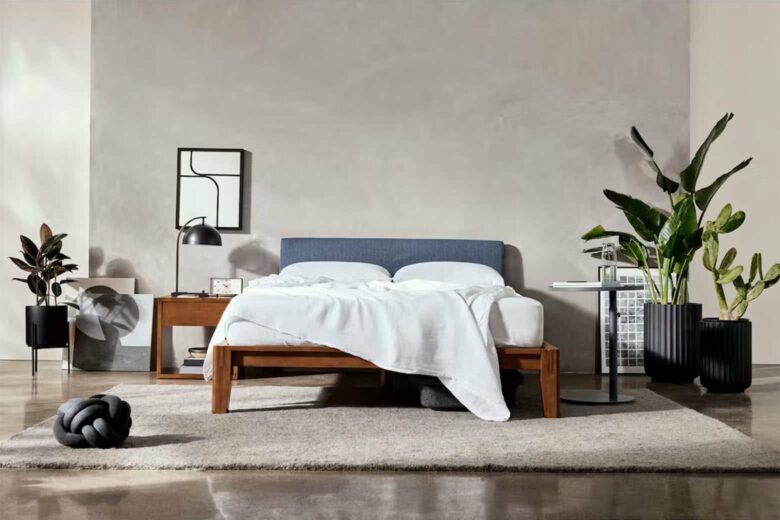 We can rough it when we're out in the wild, sure. But when we're home? We want pure, indulgent comfort. Upstate is a one-stop-shop for all things cozy, from eco-friendly organic cotton sheets to bundle-up-in-it bathrobes (just look for "The Robe").
The color scheme calms our minds simply by looking at it, with natural shades, gentle greys, and minimal stripes leading the way. Clean and unfussy, the Upstate indoors collection inspires adventure yet gifts you a calm, nurturing aesthetic to come home to.
Whiskey Peaks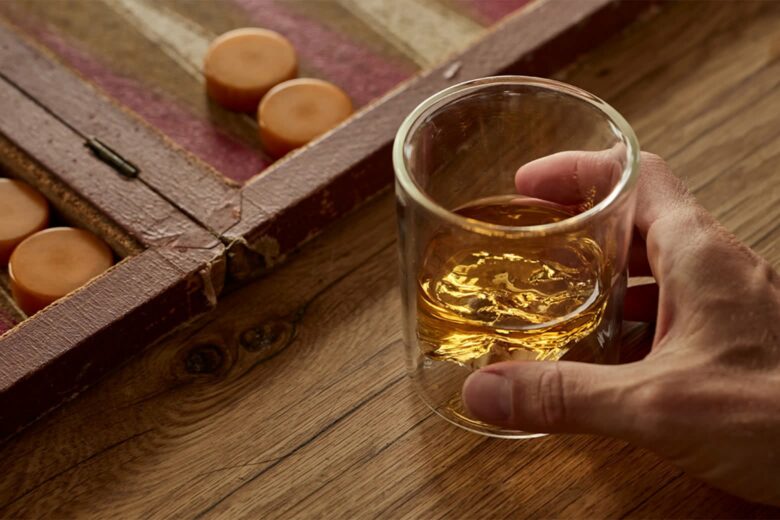 Inspired by some of the world's most striking mountains that have us yearning to explore, Whiskey Peaks combines the comforting with the untamed wilderness—in the form of topographical-inspired rock glasses.
Perfect for gifting a whiskey-lover but also as an indulgent treat for yourself, be reminded of your gallivanting escapades every time you take a sip with the Mt. Kilimanjaro, Denali, or Grand Canyon whiskey glasses—talk about an elevated drink.
The handblown, lead-free glass oozes an upscale feel which is built to last. So, you can be sure your glass will be ready and waiting each time you conquer your next mountain.
Greys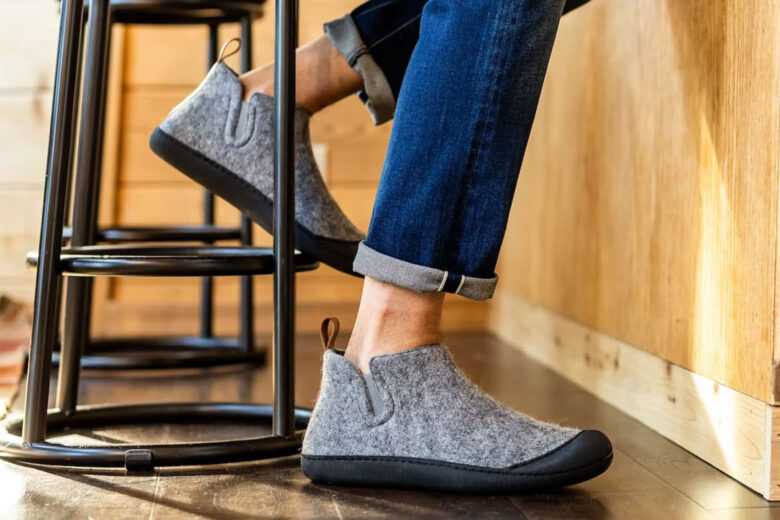 Give your feet the respect they deserve; after all, they carry you through all of your exploits without complaint. So, when you get a chance to put them up, do it in style.
Greys offers an exquisite collection of indoor-outdoor wool slipper boots, which regularly top the leaderboards for gifting. You can pick them up in unisex sizing if you want to treat your significant other, too.
Choose from a Slipper, Boot, or Mule style, and explore the trio of fabrics, with Wool, Sherpa, and Nylon available. As brilliant for chilling out as for running after the dog, these slippers are the ultimate loungewear for the thrill-seeking adventurer who's taking five.
Caution: once you get your hands on (and your feet in) these slippers, you're never taking them off.
In the wild
Flint and Tinder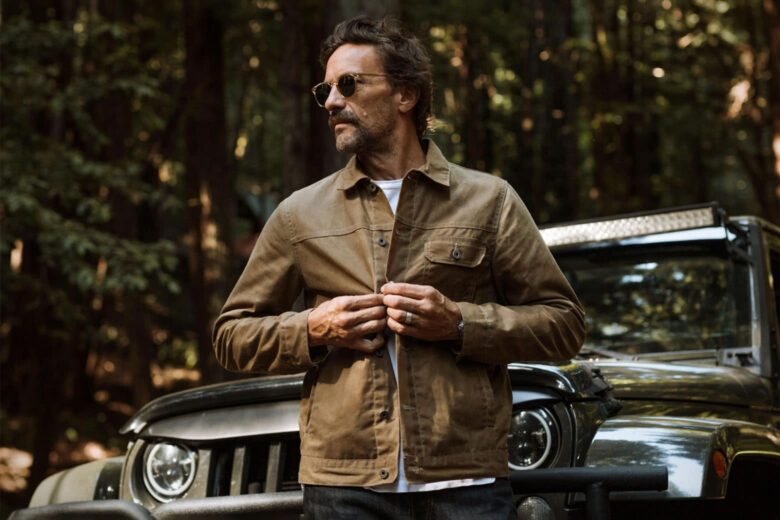 Flint and Tinder holds the accolade for Huckberry's single best-selling product of all time: the Flannel-Lined Waxed Trucker Jacket. Sewn, cut, and finished in LA, the premium quality of this weather-resistant jacket is palpable. One look, and you'll see why it graces the torsos of guys across the world.
Featuring a soft blanket lining, this American-made jacket will wrap you in warmth, style, and comfort. Pair it with the equally hardwearing 365 Pants for year-round style; pick from Straight, Slim, or Tapered to suit your preferred silhouette, and select your favorite hue from the refined collection.
Proof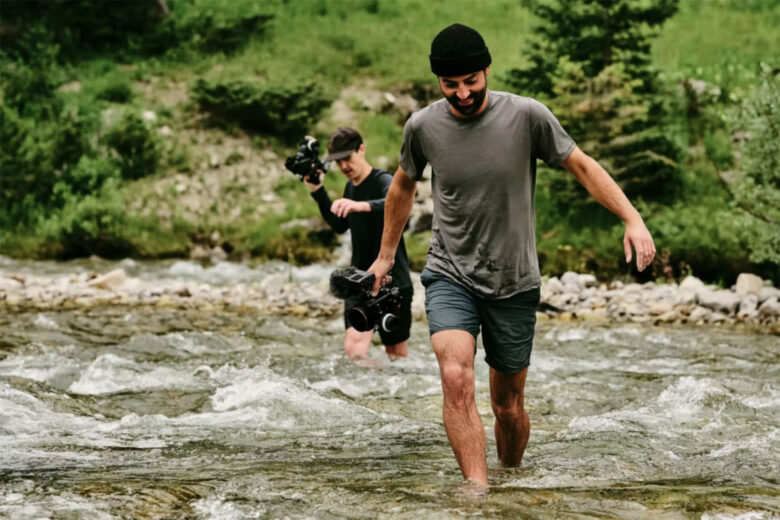 For comfy everyday and travel apparel that rises to every occasion, Proof is, well, failproof. A mindful collection of premium-quality basics like the Tech Sweatshirt and 72-Hour Merino Tee, you'll find easy-wear classics that'll see you through multi-day hikes, overnight bike rides, and
plane-hopping across the globe. The merino wool is moisture-wicking, ensuring you not only look fresh, but feel it, too.
When the chill hits, throw on the 72-Hour Merino Long Sleeve Polo for a cushy extra layer, and finish with the Trail Fleece Pullover to guard against any stubborn frost.
Wellen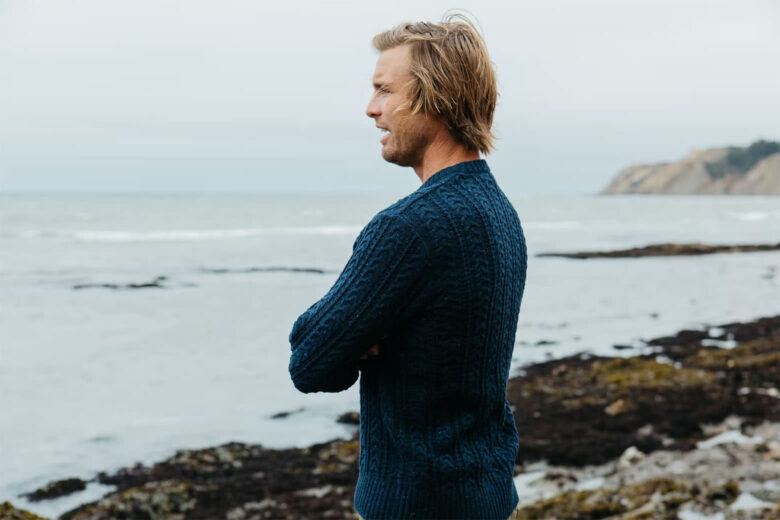 A mecca for beach go-ers and organic lifestylers (who are often one and the same), Wellen is Huckberry's sustainable, beach-vibe brand.
Discover sandy hues and tidal blues dominating the color palette with easy-to-style essentials for sun and swell.
With recycled knits and organic cotton abound, the star of the show is the Seawool Collection, made with none other than fabric from recycled oysters. So yes, if you're worried about ice-breakers at that beach BBQ—just drop in that little tidbit.
In the urban jungle
Forty Five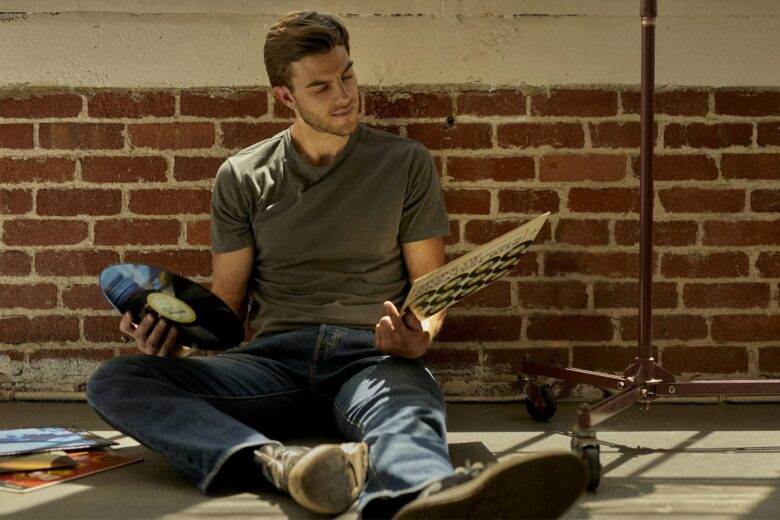 For hot-guy casual tees to throw on with jeans, joggers, or chinos, Forty Five is your element. Made in the USA from soft Supima or slub cotton, the range of Henleys, crewnecks, and polos will become the foundation of your everyday looks.
With a variety of long-sleeves, short-sleeves, and sweatshirts comprising the collection, Forty Five takes minimalist style, buffs it, and polishes it to pristine, clean, and effortless levels.
Wills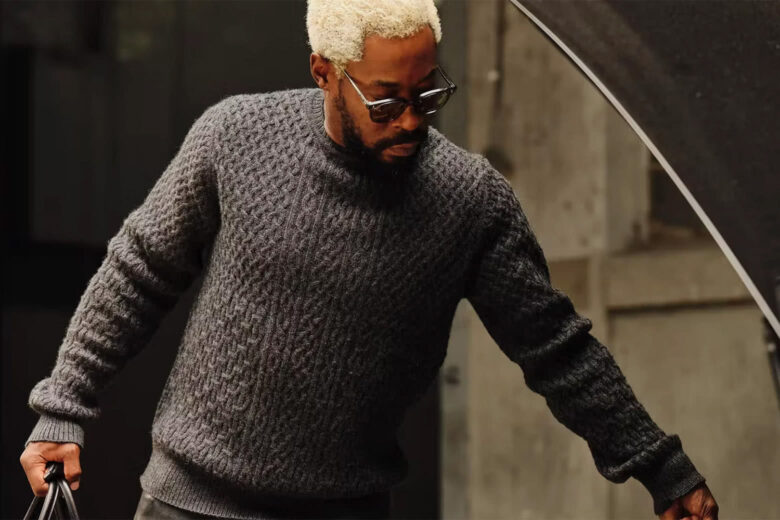 Look for clues in the garment names to ascertain the ambiance of Wills: from the Easy Trouser to the Stretch Wool Blazer, every piece is the perfect balance of wearability and refined style. Including everyday luxury pieces to craft an elevated silhouette, your regular Wednesdays will feel that bit more special when you're in Wills.
Harnessing the timeless elegance of cashmere and wool, you'll find styles from crewnecks to zip sweaters to chinky fisherman turtlenecks; designed and curated for an easy-breezy yet distinguished look.
Rhodes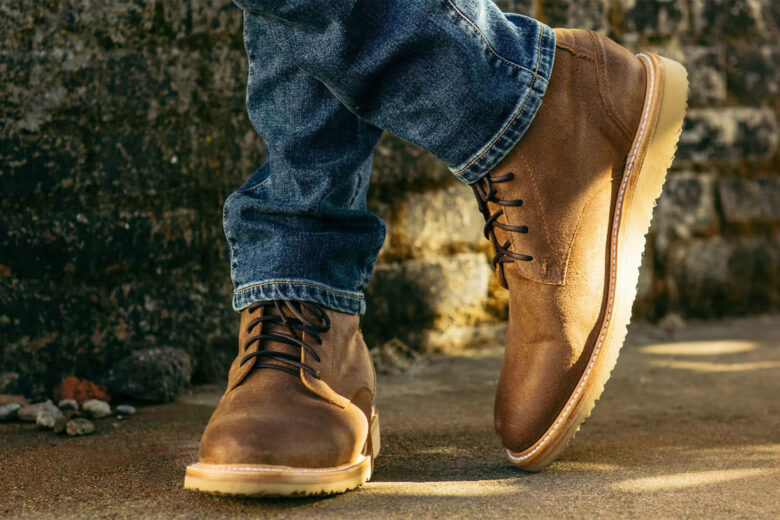 Every man will emerge well-shod after a browse around the Huckberry shoe collection. This earthy-hued assortment features classic boots ranging from Western Ropers to Chelseas to Chukkas and everything in between.
Handcrafted to perfection, Rhodes footwear boasts luxurious suede or leather outers and sturdy soles, ensuring you feel born-ready for whatever your day throws your direction. The Chukkas are handmade in Portugal (revered worldwide for its artisanal leatherwork), while the Logan boots hail from Leon, in the heart of Mexico, where bootmakers have been refining their craft for centuries.
Walden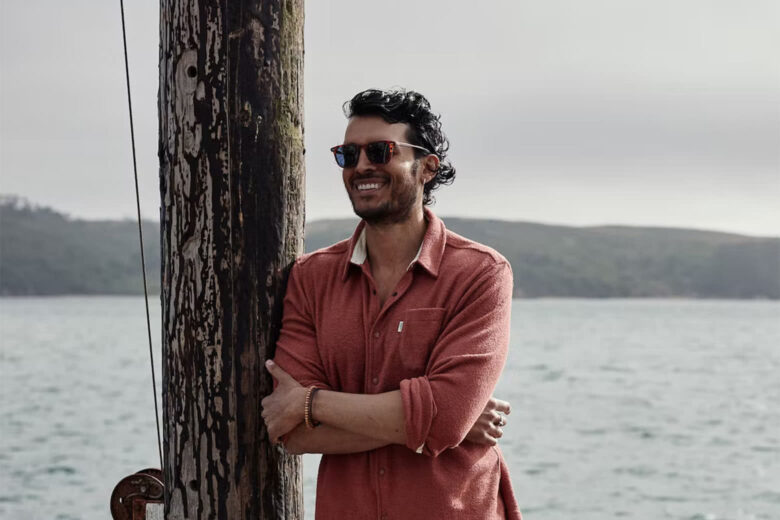 Named after Thoreaux's protagonist—the literary OG of hardcore self-reliance—Walden embodies the spirit of our purest selves. Crafting classic, timeless sunglasses, Walden serves up beautifully-designed sunnies named after Mother Nature's best features.
From the River shades to the Pond and Woods styles, you can channel your favorite environmental aspect by way of your eyewear. And, of course, forest-dwellers and natural lifestylers will want to save those pennies, so Walden ensures their pieces are nicely affordable, too.
Huckberry price range
Huckberry believes luxury—like nature—should be accessible to all. So, they curate only the highest-quality, hardest-wearing items that are worth your hard-earned dollar—and won't require regular replacements. No matter what your budget, you can find what you're looking for—whether to find a steal or to satiate the need to splurge.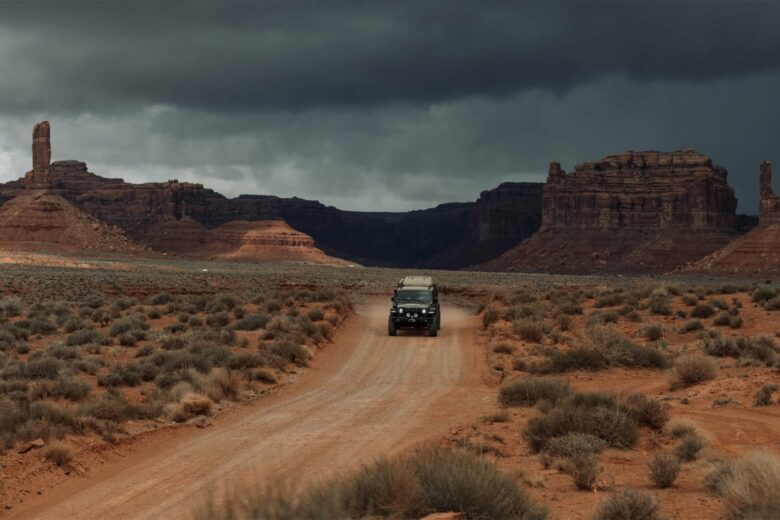 Even better: they offer a "Best Price Guarantee", meaning they'll match any lower price you might stumble across on a competing online retailer.
Huckberry discounts
Just like your lifestyle, Huckberry is willing to bend and flex; forage around their Sale page if you're seeking some wild deals on new and familiar brands.
Not to mention, there's a 10% discount available for active-duty military personnel, retirees, veterans, and even military spouses and family members. Bravo, Huckberry—we approve.
Who it's best for
Huckberry is the ultimate destination for the modern man. Who loves to hike by day and hang out in whiskey bars by night; the guy who wants to fish in a fisherman sweater, pummel the pavements in Portland boots, and watch a spectacular sunset through stylish sunglasses.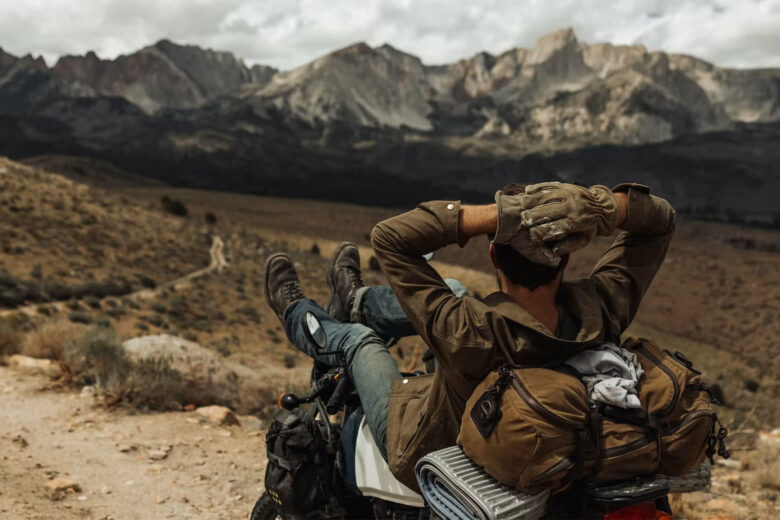 Huckberry is a healthy fusion of indoor living and outdoor adventures, encouraging you to do the same.
Huckberry shipping
Huckberry ships within the US and to the rest of the world using USPS 1st Class Mail, USPS Priority Mail, UPS Ground, or UPS Surepost, depending on the weight and size of the package.
Shipping everywhere from Iceland to Israel, Finland to France, and plenty more, chances are that Huckberry ships to your country. And, if you spend over $198.00, you'll benefit from free international shipping, too.
You can track your order easily using the tracking number supplied after your purchase, so you can stay in the loop with your imminent arrival.
Huckberry returns
We all change our minds from time to time. If you'd like to return an order, feel free to take advantage of Huckerry's 60-day return policy. Longer than your standard returns window, this
gives you plenty of time to make your decision. Like everything else in the Huckberry universe, it's easy.
Huckberry and sustainability
Like our other favorite featured brands here at Luxe Digital, Huckberry spotlights on sustainability. You're likely to find brands amongst the collections that use organic and locally-sourced materials, ethical manufacturing practices, and artisanal handicrafts above factory-made approaches. And, of course, the focus on long-haul gear means "throw-away" simply isn't in Huckberry's vocabulary. Investing in you and the planet, Huckberry gets the sustainability gold star from us.
Frequently asked questions about Huckberry
Is Huckberry a legit website? 
Huckberry is a legitimate website featuring indoor and outdoor lifestyle brands. Here, you'll find everything from menswear to sustainable gifts, Chukka boots to artisan whiskey glasses, and heaps more. 
Is Huckberry a US company?
Huckberry is a US company with headquarters in Austin, Texas, and offices in San Francisco, California, and Columbus, Ohio. With over 150 passionate professionals working in the ranks, Huckberry is fuelled by a love for all things adventure. 
Is Flint and Tinder still made in USA? 
Most of Flint and Tinder's menswear pieces are crafted in the US, including their famous Flannel-Lined Wax Trucker Jacket, which is cut and sewn in Los Angeles. However, some other pieces are now manufactured in different regions of the world. Transparency is important to Huckberry so American-made goods have banners stating MADE IN THE USA on the product pages. They also have a curated Made in USA shop for easy navigation.
How did Huckberry get started?
The Huckberry idea came from two twenty-something bored investment bankers seeking a new and exciting venture. Andy Forch and Richard Greiner span up the concept of Huckberry on a Ski-lift, then worked out of their SF apartments. It came to life in 2010, and the rest is history.