Chances are, you already adore Louis Vuitton (don't we all) and won't need much convincing. If that's the case, you must have good taste. But even with that, picking one style to fit your function whilst fulfilling your craving for fashion is no small feat. And not because they're hard to come by; quite the opposite—they all seem equally impossible to turn down. Be it as it may unless you can afford a bag from each collection (we wish), you've got a difficult task ahead. And we're here to help.
Over the years, bag styles have come and gone. But throughout decades of volatile trends, Louis Vuitton bags have remained an affluent closet staple. The decadent designs are durable by nature and made to be passed down to future generations after a lifetime of wear. Iconic prints pay homage to a history of revolutionary moves in the travel industry. And timelessly versatile silhouettes promise to stay in fashion forever—albeit some more than others.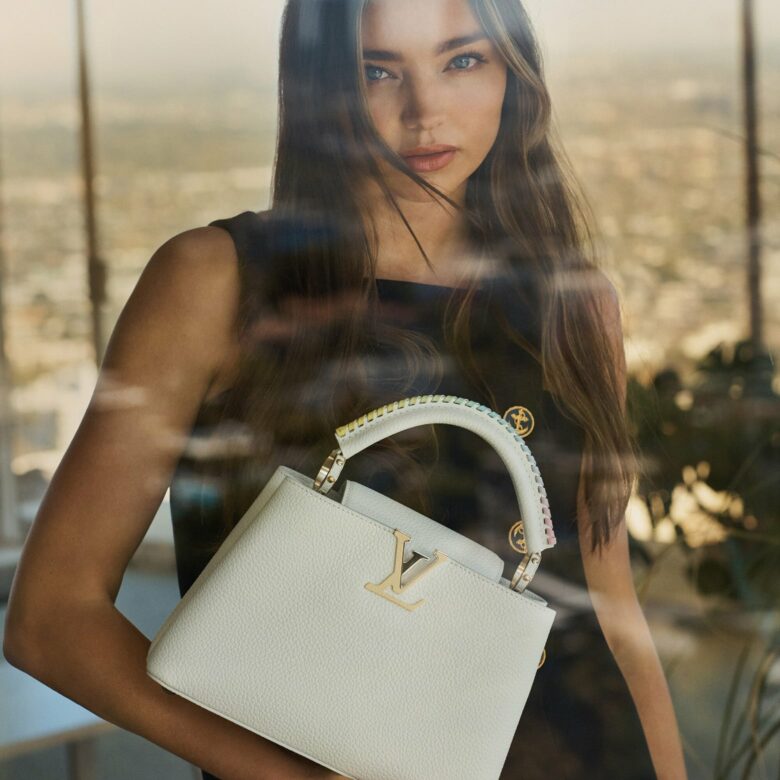 Dubbed the House Icon by the brand itself, the Speedy remains one of the most popular LV bags to date and is perfect for a trip to Paris Fashion Week—or your spontaneous romantic (and très chic) getaway. The Neverfull lives up to its name and, in doing so, has become a worldwide-coveted everyday accessory. And the Pochette Accessoires hits the elusive sweet spot between pouch and purse with a stylishly convenient crossbody strap. To name a few.
Whether you're choosing your first or adding to a collection, these endlessly popular LV bags are an investment best purchased now. After all, the sooner you get one, the more value you get out of it (it's just logic).
In a rush? No problem! Here's a selection of three iconic LV handbags to get you started.
BEST OVERALL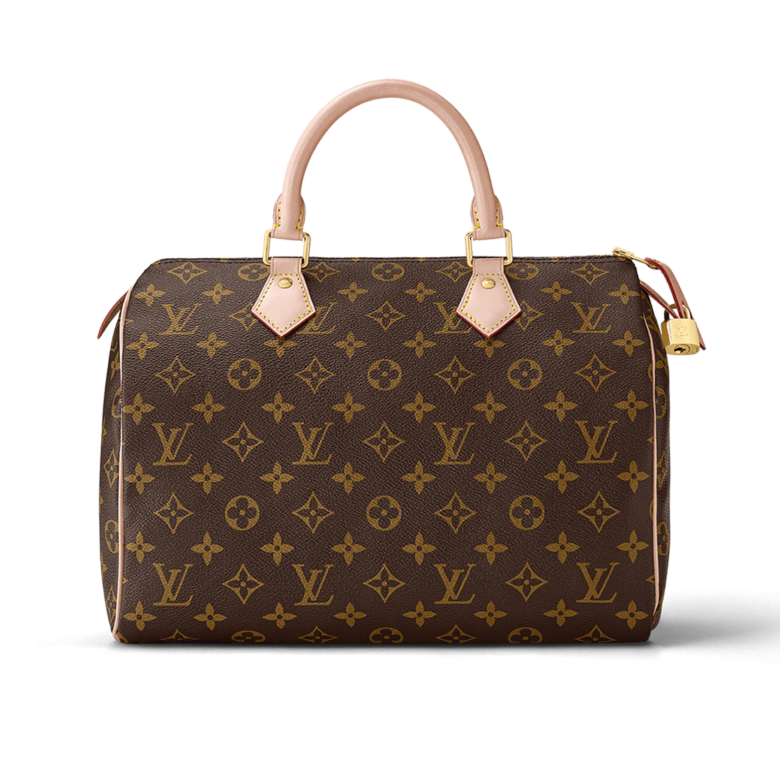 LV Speedy
Perhaps the most iconic of all the LV handbags, this is a rite of passage for designer handbag lovers.
BEST lUXURY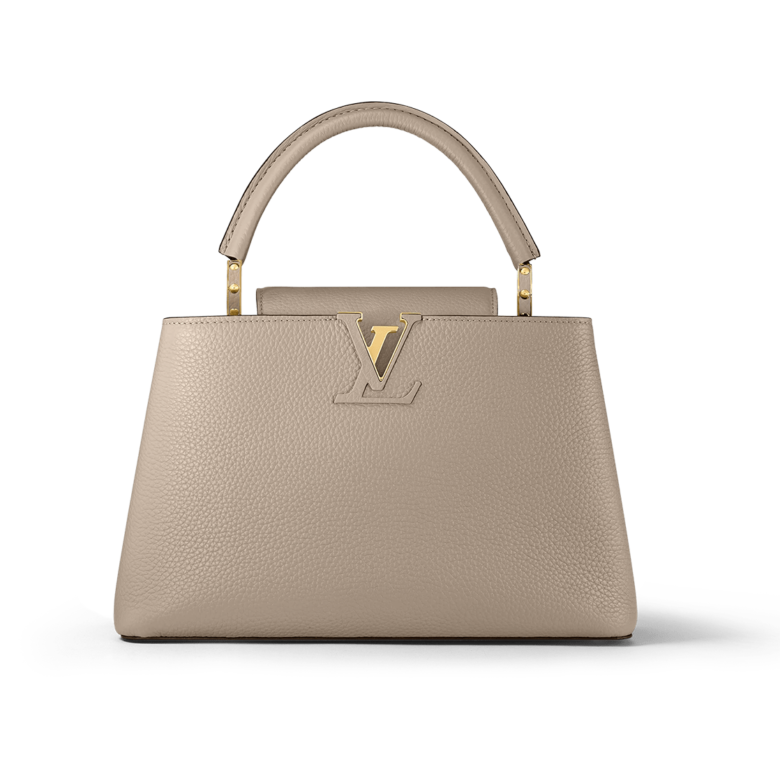 LV CAPUCINES
Structured and sophisticated, this is a classic LV bag coveted by celebrities and fashion A-listers.
Release: 2013
Price: $$$$
BEST TOTE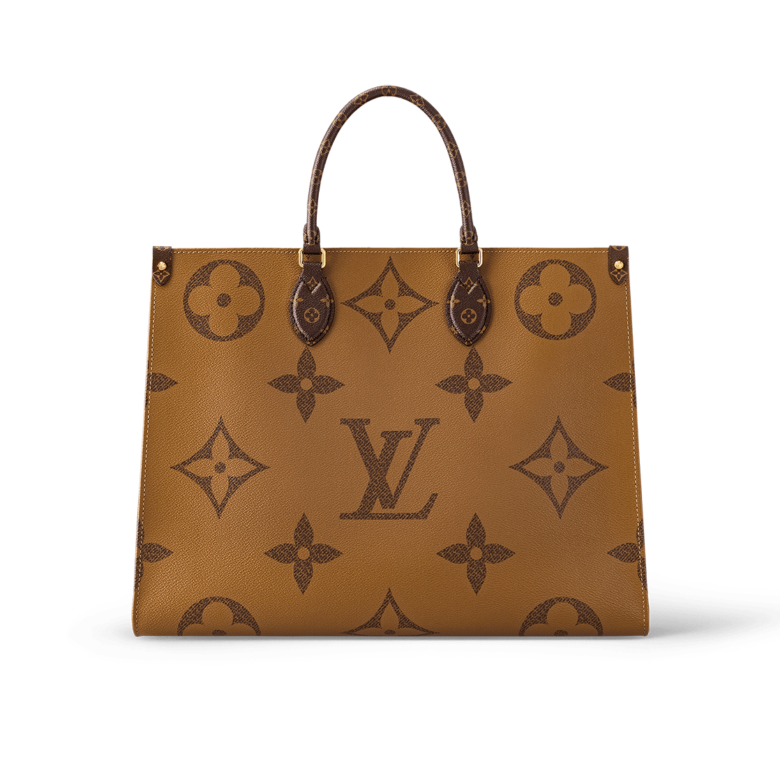 LV ONTHEGO
The name says it all: this LV tote takes care of business and shopping, with plenty of room for all the essentials.
Louis Vuitton Speedy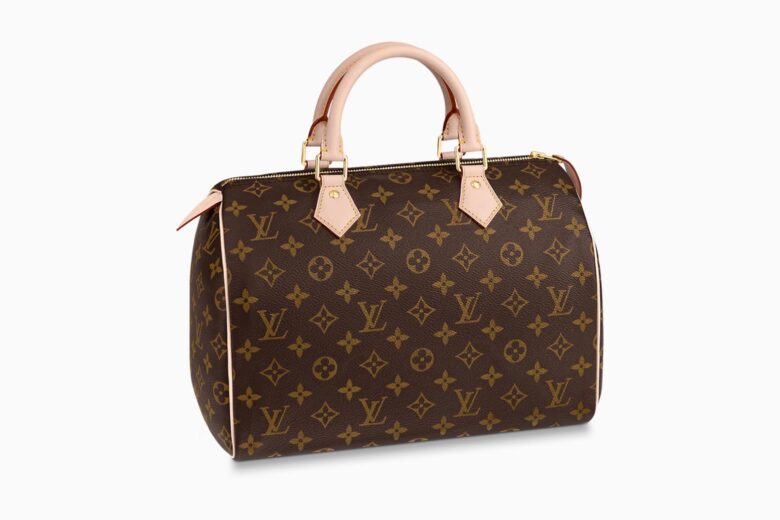 High on our list of the most popular luxury brands, Louis Vuitton will always be a household name. And this designated House Icon is a perfect example of why. The Speedy was designed in response to the 1930 advance in public transport. The compact design is lightweight and easy to travel with. While the singular silhouette, rolled leather handles, and signature engraved padlock epitomize the luxury inherent to the time-honored fashion House.
Opt for the original brown on brown Louis Vuitton monogram or checked canvas for the brand's signature look. Opt for the black leather Bandouliere crossbody Speedy for an evening take on the commuter's classic. Or opt for the Bandouliere in royal blue and white for a fusion of contemporary chic and historical significance.
Best for: Meeting you at the station.
| | |
| --- | --- |
| Release: | 1930 |
| Retail price: | $1,490 – $2,980 |
Louis Vuitton Alma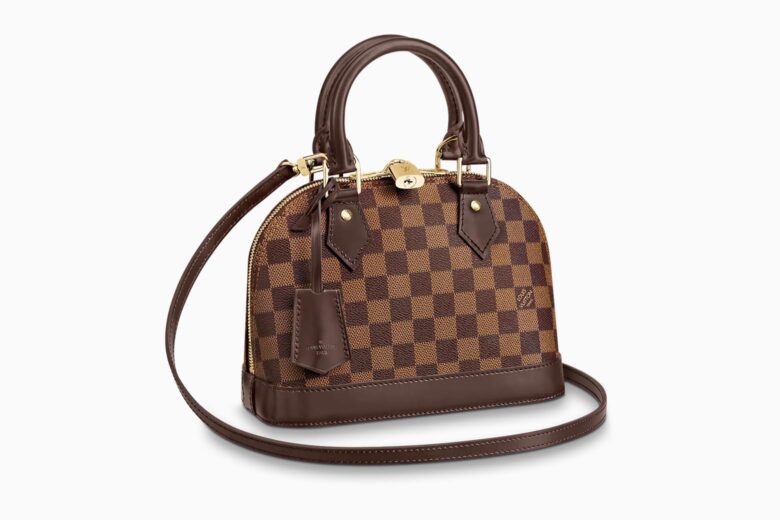 Rumor has it that the Alma was organically designed for Coco Chanel. True or not, it's indisputable that the domed construction remains one of the most influential handbags worldwide. Distinguished by its structured silhouette, sturdy base, and rolled riveted double handles, the timeless LV classic has been around since the 1930s—and isn't disappearing anytime soon.
Named after the Alma Bridge in Paris, this Louis Vuitton designer bag speaks to the hustle and bustle of city life. While it simultaneously stops to appreciate the finer things in life (like fashion!?)
Best for: Bridging the gap between function and fashion.
| | |
| --- | --- |
| Release: | 1934 |
| Retail price: | $1,760 – $19,000 |
Louis Vuitton Neverfull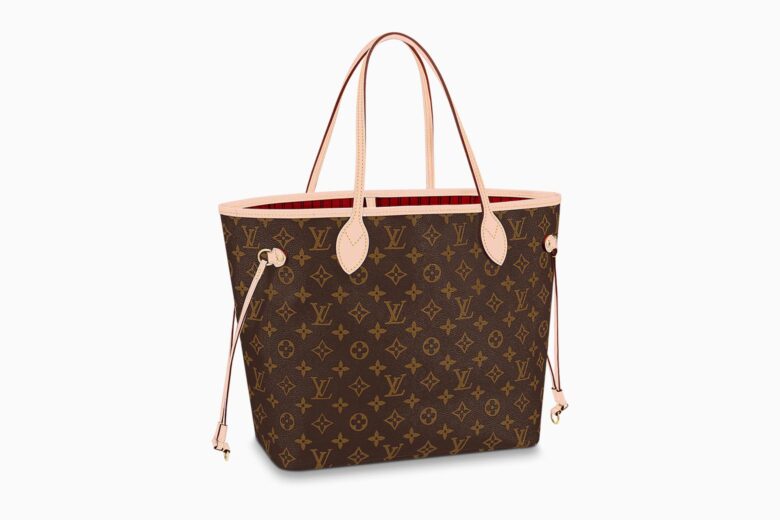 Never full—is that a challenge? We accept. As one of our favorite totes, this popular LV bag features a vast interior, designed to fit a spare pair, plenty of snacks and maybe even a ukulele. Of course, your everyday essentials may look a little different. But whatever it is, we've got our bets on the Neverfull to live up to its name.
Made from supple canvas, the classical chic Louis Vuitton Neverfull flaunts the brand's iconic monogram or checked prints. While the roomy interior comes in a range of hues—from contemporary Pivoine pink to timeless Cherry red or a versatile beige.
Best for: Indulging your insatiable appetite for luxury fashion.
| | |
| --- | --- |
| Release: | 2007 |
| Retail price: | $1,960 – $3,100 |
Louis Vuitton Pochette Accessoires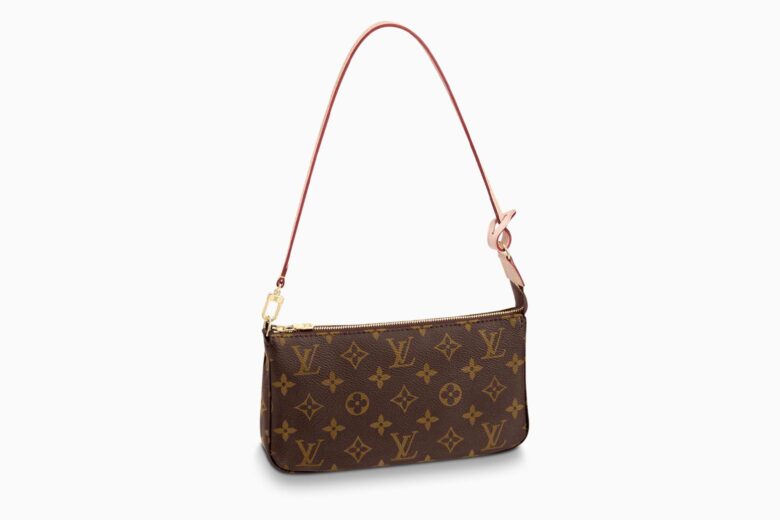 There's nothing better than a Y2K mini crossbody—unless you add the iconic LV monogram. Born to hit the elusive sweet spot between purse and pouch, this Louis Vuitton mini bag fits all the essentials without adding an extra load.
The all-black Louis Vuitton bag is effortlessly versatile for day-to-day wear. Although we remain unapologetically biased towards the beige monogram contrasted against the black leather silhouette. Add the House's signature gold chain, and you'll have every passerby fawning over your accessoire wherever it takes you.
Best for: The only accessoire you need.
| | |
| --- | --- |
| Release: | 2019 |
| Retail price: | $745 – $3,100 |
Louis Vuitton Capucines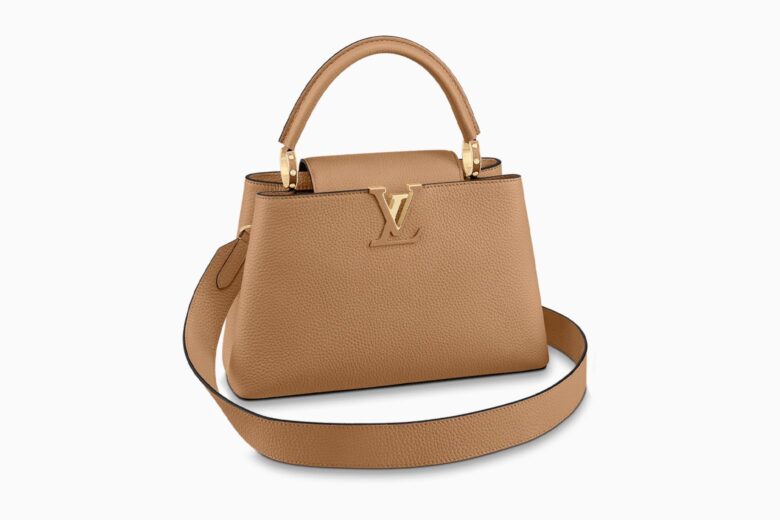 Named after the fashion House's first store location in Paris' Rue Neuve-des-Capucines, this Louis Vuitton handbag uplevels the brand's luxury with an elegance à la française— alluringly understated. The signature square silhouette is crafted from full-grain Taurillon leather.
It features a removable shoulder strap and two interior compartments. While the instantly-recognizable front flap can be worn inside or out—with the option to show off an elegant monogram flower or an exaggerated LV monogram (a tough choice, we know).
Best for: Hitting the streets—Parisian style.
| | |
| --- | --- |
| Release: | 2013 |
| Retail price: | $6,100 – $9,050 |
Louis Vuitton Noe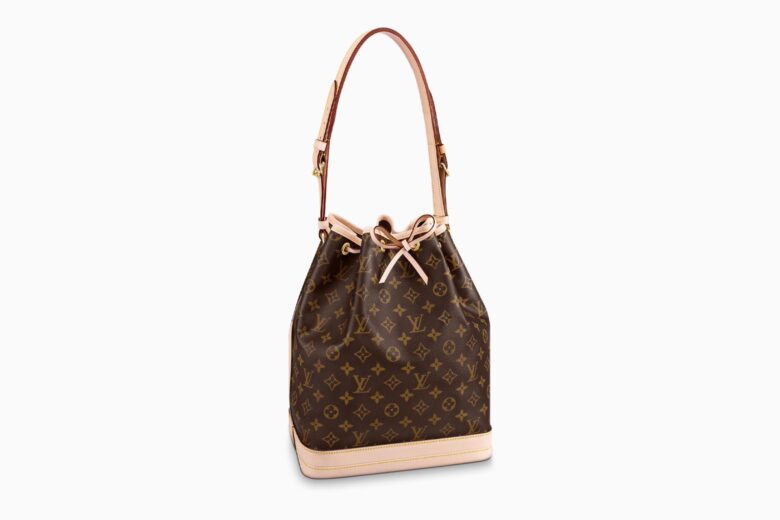 Marry champagne with Louis Vuitton, and you know where to find us. This sturdy yet stylish bucket bag is one of our favorite old Louis Vuitton bag styles for obvious reasons. Originally designed to address a key issue in society—the transportation of bottles of bubbly—the malleable shape, generous volume, and drawstring style epitomize the casual decadence of the time.
Choosing between the luxury brand's iconic checked or monogram canvas is no small feat. Although we adore the large monogram print for a slightly contemporary twist on an old-school classic.
Best for: Poppin' (not breakin') bottles.
| | |
| --- | --- |
| Release: | 1932 |
| Retail price: | $1,600 – $3,500 |
Louis Vuitton Petite Malle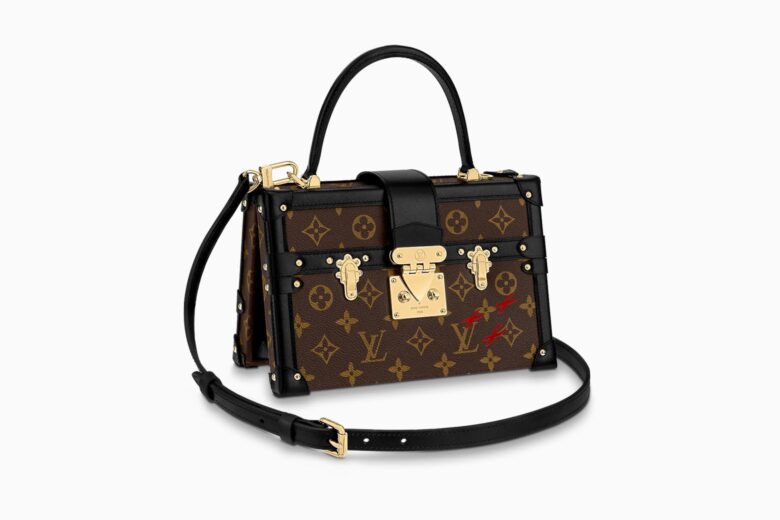 Inspired by the classical retro trunk, this miniature take on Louis Vuitton vintage bags is everything we love about the timeless brand. While it may not fit your weekend wear, the compact design is deceivingly spacious. And a variety of prints and colorways each tell a unique story.
The terracotta leather contrasted against white lines and a monogram print is reminiscent of the clay court inherent to the French Open (aka Roland-Garros). The croco green takes us to the wild side. And the brand's signature Malletage pattern travels elegantly from day to night.
Best for: Traveling through fashion history—but make it tiny.
| | |
| --- | --- |
| Release: | 2014 |
| Retail price: | $3,200 – $30,000 |
Louis Vuitton Dauphine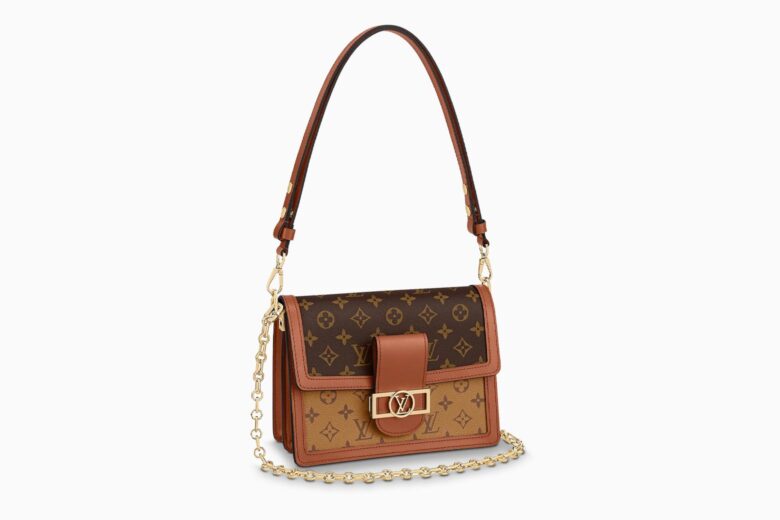 Reintroduced in the 2019 Spring/Summer Collection, the Dauphine is the quintessential revival of the 1970s' instantly-recognizable rendition—but with a contemporary twist. With its foldover flap buckle closure and gold buckle, the sumptuous silhouette is a modern marriage between old-school romance and clean lines.
The neo-vintage style has quickly become one of the most popular Louis Vuitton bags amongst fashion icons and It-girls. The removable gold chain adds an extra dimension to the alluring accessory. While signature color combinations remain a timeless fashion statement.
Best for: Neo-vintage va va voom.
| | |
| --- | --- |
| Release: | 70's |
| Retail price: | $3,400 – $4,450 |
Louis Vuitton OnTheGo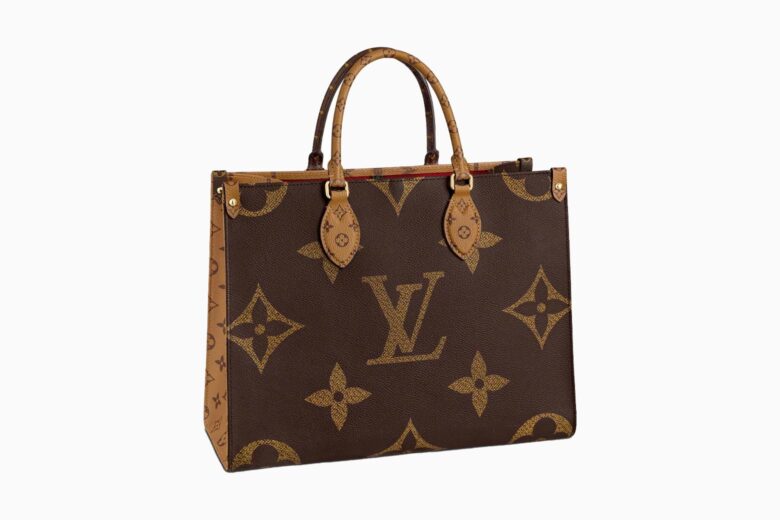 Designed with plenty of room for a laptop and other office essentials, the OnTheGo is quickly becoming one of our favorite designer work bags. As part of a range of new LV bags, this on-the-go tote speaks to our partiality towards fashionably functional staples with two Toron handles as well as long shoulder straps. While the elegant exterior flaunts the luxury brand's signature monogram in a variety of color combinations.
We love the white monogram print set against a vibrant green canvas silhouette. The black and white monogram flower print is inspired by vintage wallpaper and speaks to the timelessness of the brand. And the beige oversized logo print contrasted with the red interior encapsulates luxury in every way.
Best for: Elevated work essentials.
| | |
| --- | --- |
| Release: | 2019 |
| Retail price: | $3,100 – $3,800 |
Louis Vuitton Twist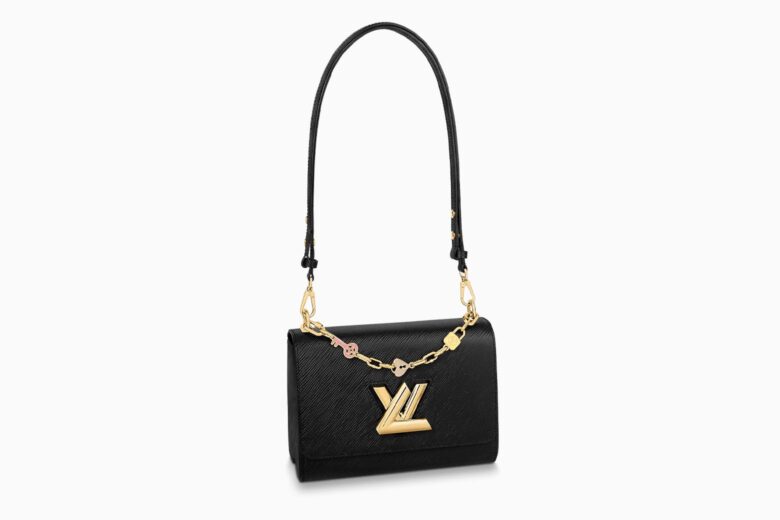 Let's twist again like we did last Summer—if this accessory came with a soundtrack, this would be it. Adored by all for its contemporary understated design, you can't miss the signature LV hardware lock, which (fittingly) twists to secure your contents. While a chunky gold chain speaks to the avant-garde design.
Exuding classical chic finesse, the versatile style transitions effortlessly from day to night. And while the natural raffia silhouette is a quintessential addition to any capsule wardrobe, the Since 1854 emblazoned monogramming proves that sometimes more is more.
Best for: Twistin' time is here.
| | |
| --- | --- |
| Release: | 2015 |
| Retail price: | $4,200 – $25,200 |
Louis Vuitton Boite Chapeau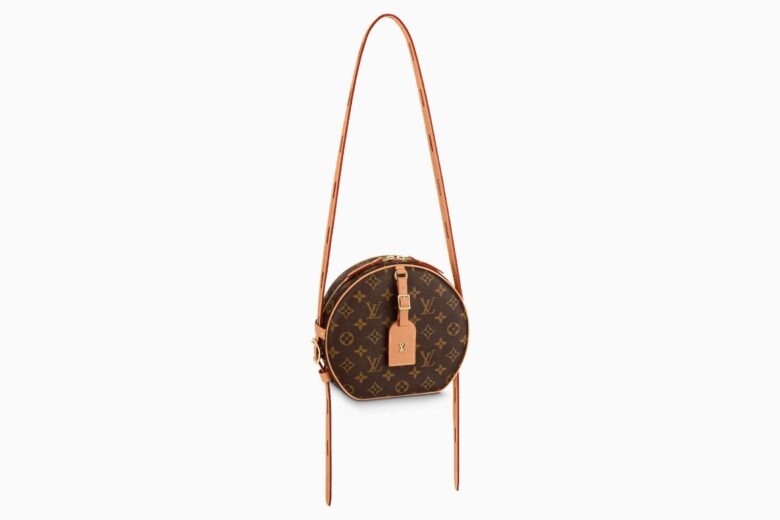 Take your traditional hat box, turn it into a bag and you've got Louis Vuitton's Boite Chapeau (we'll let you guess the translation). While it may no longer be used to hold your hat, the round, boxy, crossbody silhouette is deceivingly spacious.
Inspired by the brand's travel heritage, the Louis Vuitton monogram bag pays homage to the fashion house's historical significance. While the vibrant red rendition is a timeless take on the dopamine dressing trend.
Best for: Thinking out of the (hat) box.
| | |
| --- | --- |
| Release: | 2018 |
| Retail price: | $1,640 – $25,100 |
Louis Vuitton Looping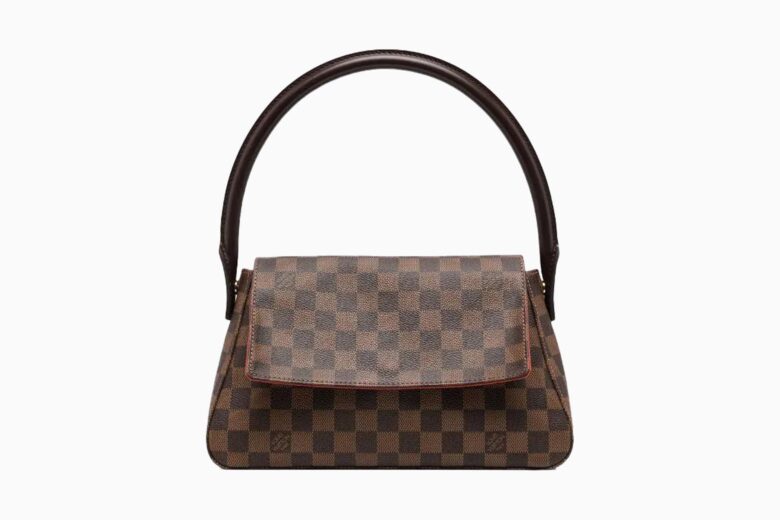 Released in 2002, the Looping will always be one of our top Louis Vuitton handbags. And apparently the rest of the world agrees. Whilst the Luxury House discontinued the minimalist style soon after it was born, resale prices soared and the everyday essential became a coveted closet staple.
Cue the Loop Bag—introduced in the 2022 Cruise Show. The contemporary iteration of a much-adored classic features the iconic arched handles married to a chic new half-moon silhouette. Add a few signature gold chains here and there. And Louis Vuitton just took the lux factor up a notch.
Best for: Keeping you in the (fashion) loop.
| | |
| --- | --- |
| Release: | 2002 |
| Retail price: | $2,370 – $2,640 |
Louis Vuitton Keepall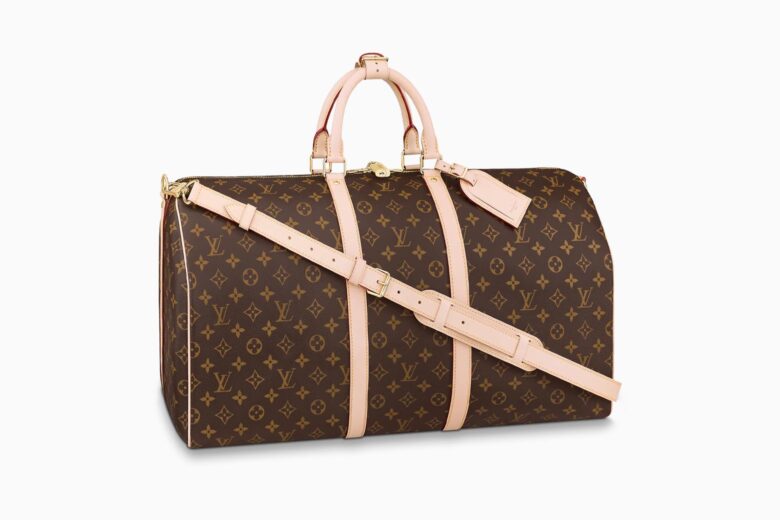 Designed for spontaneous weekenders and city escapes, the Keepall speaks to the advance in travel during the 1930s. While cumbersome cases may have been deemed acceptable, Louis Vuitton responded to changing times with a lightweight, durable, and effortlessly packable tote. Plus, each bag features a luggage tag, padlock, and handle buckle for smooth sailing journeys.
As we've come to expect, these LV bags were designed with more than just convenience in mind. And elegantly alluring luggage is bound to be noticed at airports and train stations alike.
Best for: First-class functionality meets timeless trends.
| | |
| --- | --- |
| Release: | 1930 |
| Retail price: | $2,030 – $42,500 |
Louis Vuitton Coussin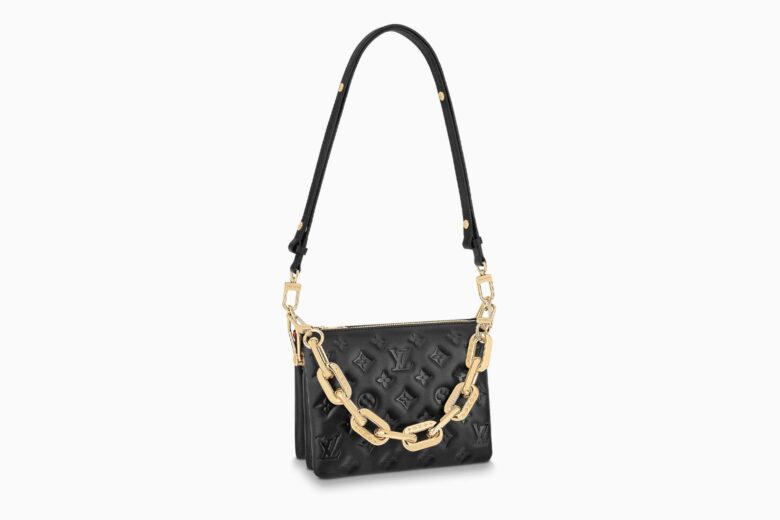 Marry the latest trends with the LV's historical significance, and you've got Louis Vuitton's Coussin. Named after the French word for cushion, the decadent design is easily distinguished by its puffy lambskin silhouette. And because the Luxury House is embracing this season's trends, it's no surprise that dopamine dressing is at the forefront of the avant-garde accessory. Expect your favorite Millennial pinks and Gen Z greens—amongst timeless neutrals of course.
The classic Coussin crossbodies are the perfect size for everyday essentials. While the mini Pochette Coussin LV purses are all you need to hit the town at night.
Best for: Cushioning your fall for luxury accessories.
| | |
| --- | --- |
| Release: | 2021 |
| Retail price: | $4,050 – $5,400 |
Louis Vuitton Lockit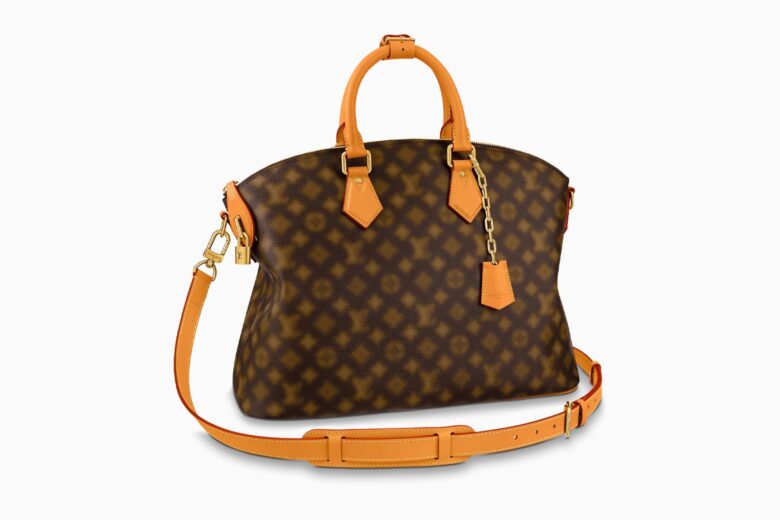 Inspired by the 1958 iteration, the Lockit represents the heritage of Louis Vuitton. And whilst it was originally created as part of the iconic brand's luggage collection, today it is adored as a quintessential everyday tote.
The elongated silhouette is effortlessly elegant with just the right amount of understated attitude. The spacious interior fits everything you need for an on-the-go day. And the sumptuous style speaks to the history of the design with a lock and luggage tag on the side.
Best for: For the sake of security…or style?
| | |
| --- | --- |
| Release: | 2016 |
| Retail price: | $3,550 – $3,850 |
A brief history of Louis Vuitton
At the age of fourteen Louis Vuitton left a tiny town in France to escape a strict stepmother. At sixteen he arrived in Paris where he was offered an apprenticeship in box-making and packing, where he worked for seventeen years. Over this time he established himself as one of the best in the business. And in 1852, the Emperor's wife hired him as her personal box-maker—bringing him into the world of royal and elite clientele.
In 1859, Louis Vuitton opened his first workshop. And it wasn't long before he was a household name for his innovations in travel trunks and leather goods. At the time, the brand's designs were revolutionary. Not only were they effortlessly stylish, but his signature ingenious closure turned the cutting-edge cases into real life treasure chests.
Decades later, Louis Vuitton remains one of the most popular luxury brands with its timeless designs that pay homage to their history in luggage whilst simultaneously setting new trends and creating fashion statements.
How much does an LV bag cost?
It's no secret that Louis Vuitton handbags and purses don't come cheap. But with decades of evidence, it's also indisputable that they'll never go out of fashion. So you can consider your purchase an investment into a lifetime of stylishly sophisticated accessorizing.
For a brand new Louis Vuitton bag, you can expect to pay somewhere between $1,000 to $6,000. While resale sites start at $400 for smaller iterations such as the Pochette Accessoires. Ultimately, it'll come down to the collection, style and size—amongst other factors.
Best place to buy NEW Louis Vuitton bags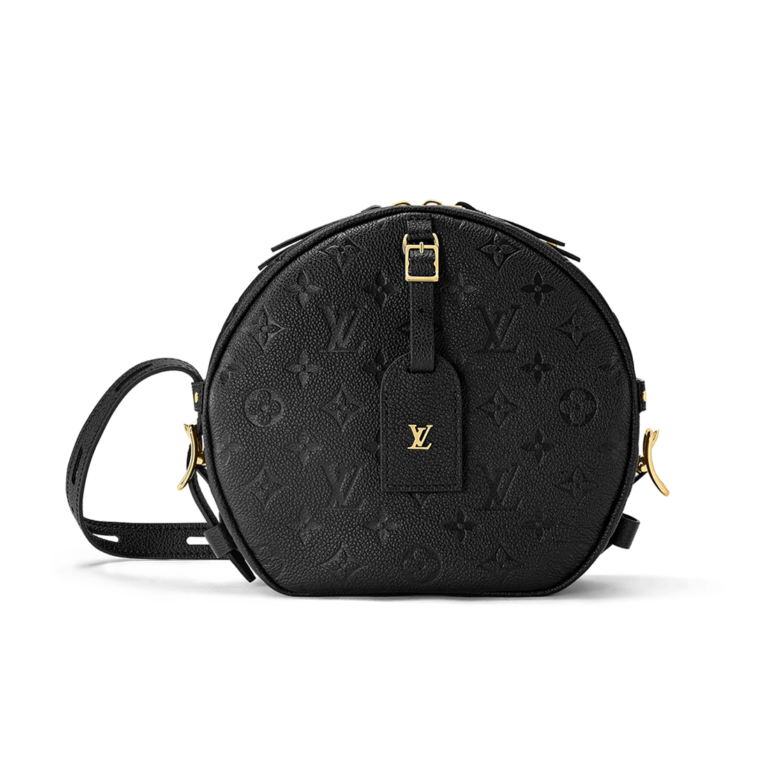 EDITOR'S CHOICE: 24 S
Owned by LVMH, the luxury group behind Louis Vuitton, 24 S is a great destination to buy new LV bags.
Frequently asked questions about Louis Vuitton bags
Which Louis Vuitton print is the most popular?
Instantly recognizable, the classic monogram print on canvas remains the most popular Louis Vuitton print. True to the iconic brand's heritage, the signature print pays homage to the historical significance of the timeless design. Check our list of the best Louis Vuitton bags to invest in to see the full ranking.
Is LV a good investment?
With decades of evidence, LV bags have proven to be a timeless investment. The durable fabrics promise to outlive your lifetime. While their signature prints and designer details will forever remain a coveted capsule wardrobe classic. 
Why is Neverfull so popular?
The celebrity-approved Neverfull flaunts a spacious interior—perfect for almost any occasion. Whether you're toting a laptop to the office daily, packing a spare pair of flats for a much needed foot-reprieve or packing light for a spontaneous weekender, the elegantly versatile design is all you need.
Is LV Speedy still popular?
Without a doubt, the LV Speedy remains one of the most popular LV bags of all time. Starting off as a compact travel staple, the lightweight design is large enough to carry all your essentials. While the signature monogram or checked canvas prints speak to Louis Vuitton's timeless relevance. Plus, Audrey Hepburn and Sarah Jessica Parker added their stamp of approval decades apart—talk about iconic fashion moments.