There was a time when the fates of England and India were heavily intertwined. Once the jewel of the British Empire and still of the most dazzling countries in the world, India may have been relinquished from British control many years ago now, but that doesn't mean that the country doesn't still fascinate and enchant our senses- a fact made all the more apparent by the new series of works by artist Lincoln Seligman.
Though beginning his artistic career in 1980 after working as a shipping lawyer for a number of years, Lincoln has since managed to make a mark on the art scene in a spectacular manner. His most famous work "Intervention" still on display above London's Chelsea and Westminster Hospital and other examples of his sculptures still holding a place of pride at Hong Kong Harbour and the Kowloon peninsula.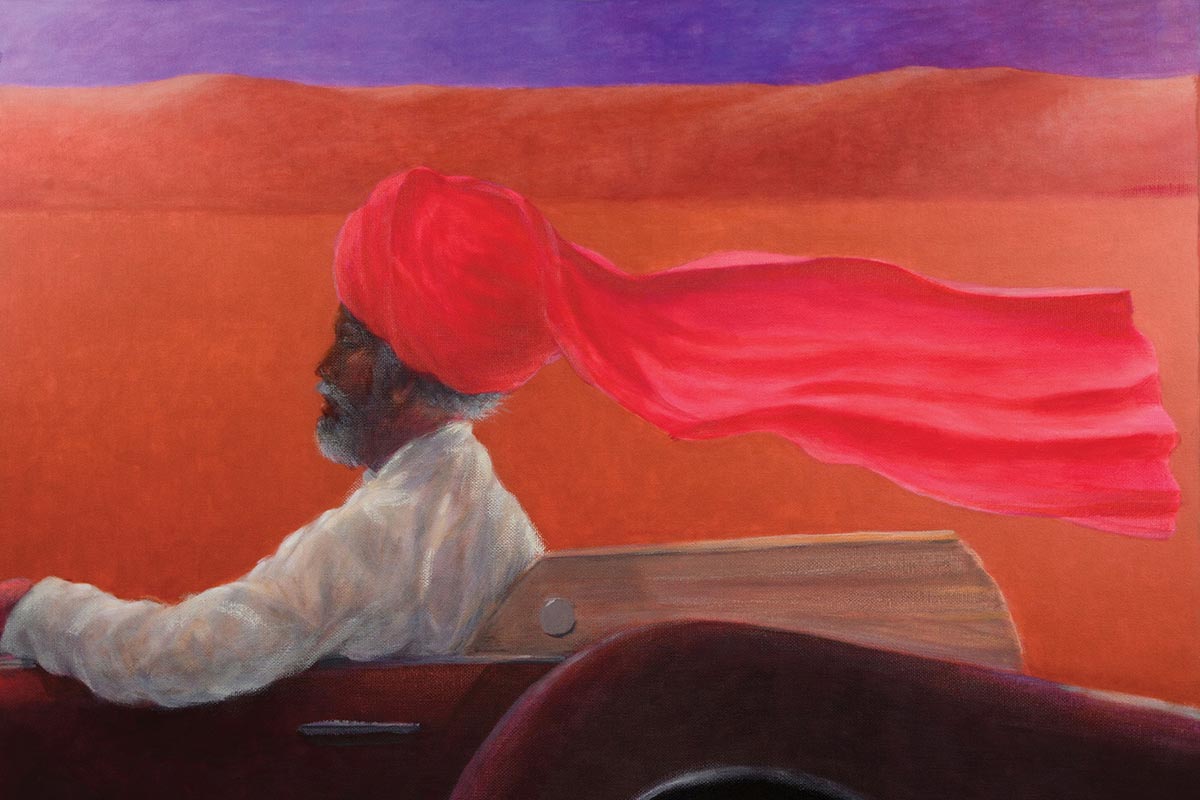 Usually taking a rather abstract route in his creations, Seligman's art has recently changed for a new direction, his latest works depicting the colors and atmosphere of India in a decidedly more realistic and enchanting manner.
Mesmerized by the scents, colors, sounds, and adventurous atmosphere of the country, Seligman has grown up with a strong connection to India, having visited the country many times and having lived next door to Rudyard Kipling, the world-famous author of The Jungle Book who acted as his mother's godfather.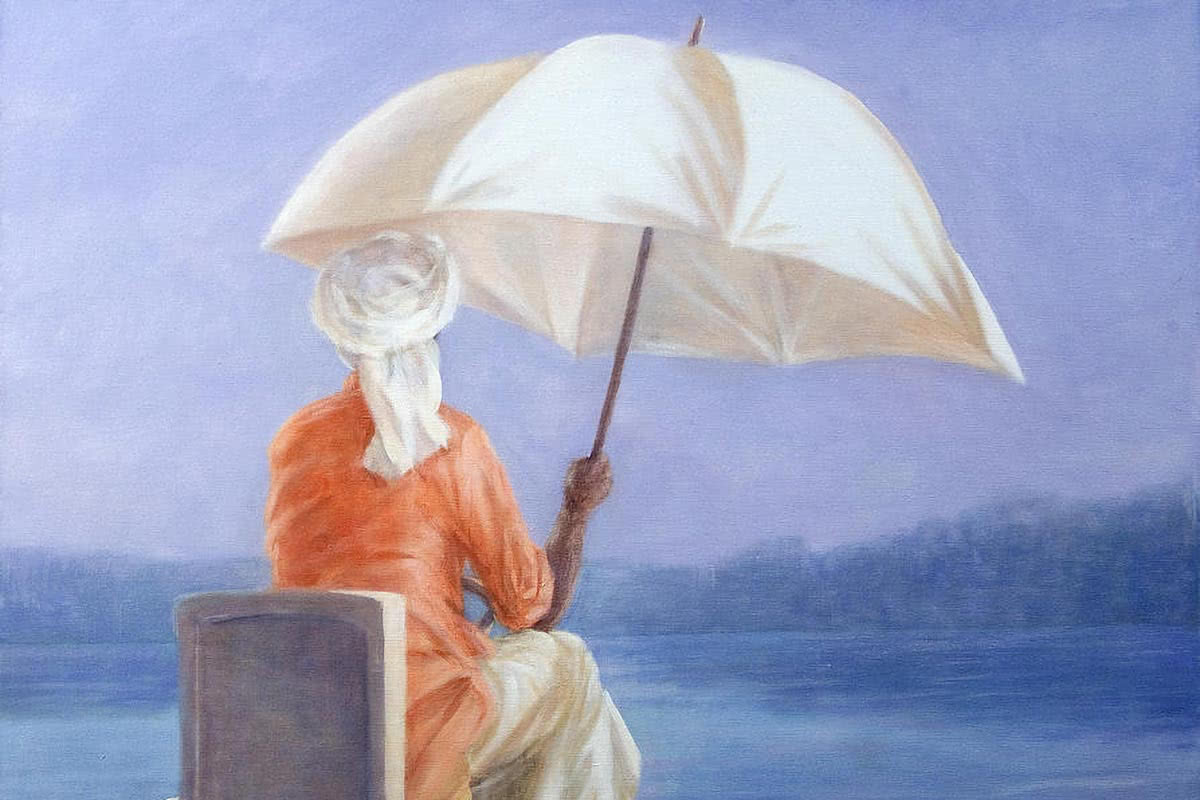 Of course, to prepare for this new stylistic approach in his artwork, Seligman had to return to the country once more, this time undertaking a colorful expedition across the country that allowed him to revisit the sights and sounds to inspire new art. Traveling around the central state of Madhya Pradesh and the sights of Varanasi, Seligman was enthralled by the sight of a singular boatman on the Ganges looming out of the mist, an image that he kept in mind as he painted many of his new pieces.
It is the ancient architecture of India that also captured much of his attention on this trip; however, and the Hindu and Jain architecture of Khajuraho, Orchha and Gwalior all had a profound impact on his imagination, inspiring him to set to work on a temple and stepwell pieces that are scattered amongst the collection, a theme that he hopes to continue in his next series of paintings.
However, for his exhibition at The Osborne Studio Gallery, Seligman has comprised a number of works that capture the more human side of India and the colors and beauty of the country in the modern day. From brightly turbaned men racing across the desert roads in luxury motorcars to the more idyllic images of fishermen casting their nets in the blue shallows of the river, Seligman has painted a vision of India through an Englishman's eyes that is as magical as it is alluring.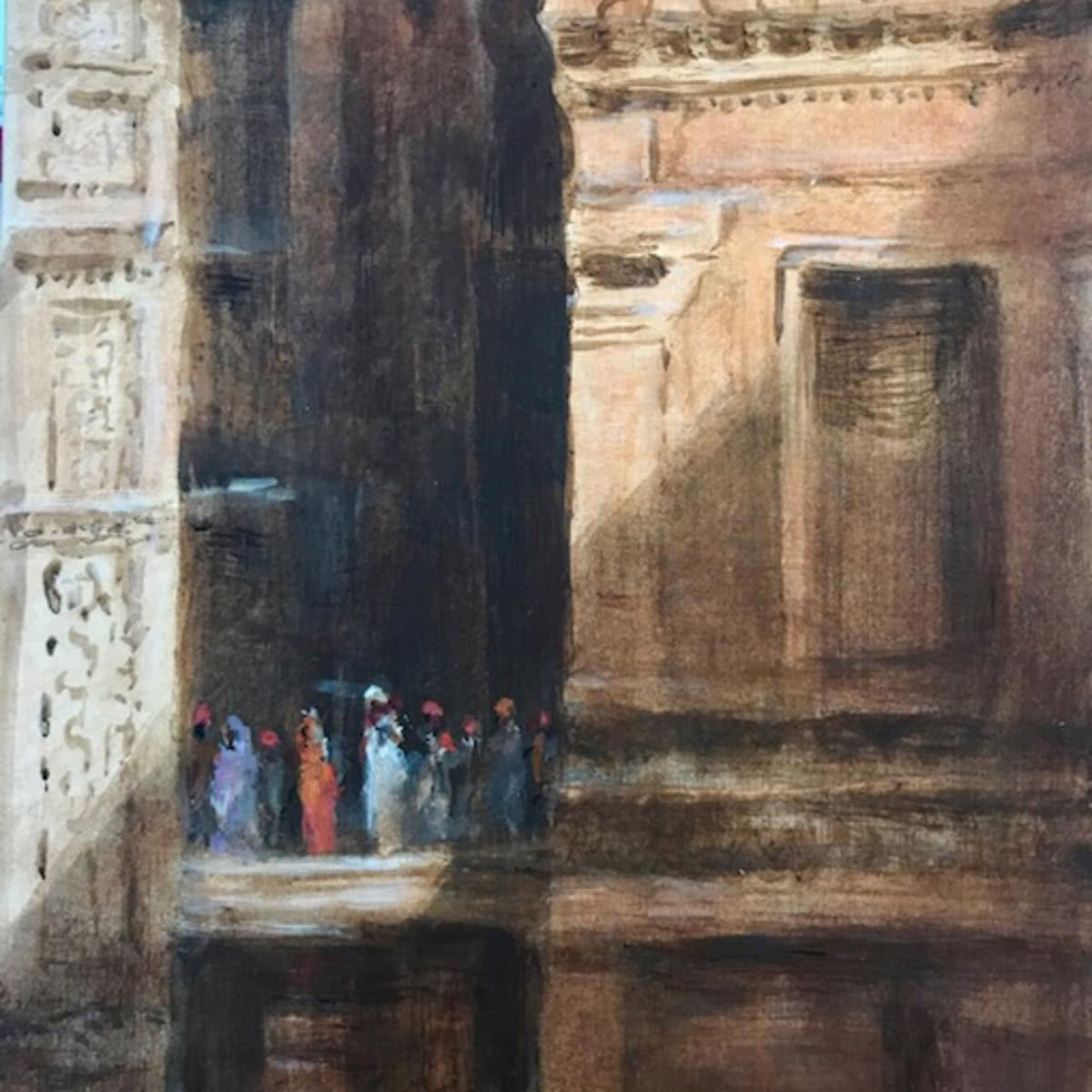 Painted on large canvases using the smaller sketches that he made on his travels as a basis, these paintings have all been created in his workshop in London and the garden of his 18th-century barn in the Cotswolds. Whilst these locations may be a world apart from the colorful streets and sights of India, there is something about them that has almost seeped into the artwork itself, enhancing the English perspective of the country and giving the paintings an almost vintage feel in places which is impossible not to admire.
One subject that is very strongly featured in Seligman's new works is the iconic turbans of the people. Excited by the myriad vibrant hues of the headwear he experienced in Rajasthan, Seligman has said that they are his favorite things about the culture to paint. "I can't paint enough of them," Seligman says, "they walk off the wall."
Perhaps what is most impressive about this whole collection, however, is the beautiful portrait it paints of the country itself. Here we are presented with a nation of colors and vibrant cultures, the splash of a boy riding a bike through the ocean surf just as impressive and interesting as a man sitting under the shade next to a snoozing leopard.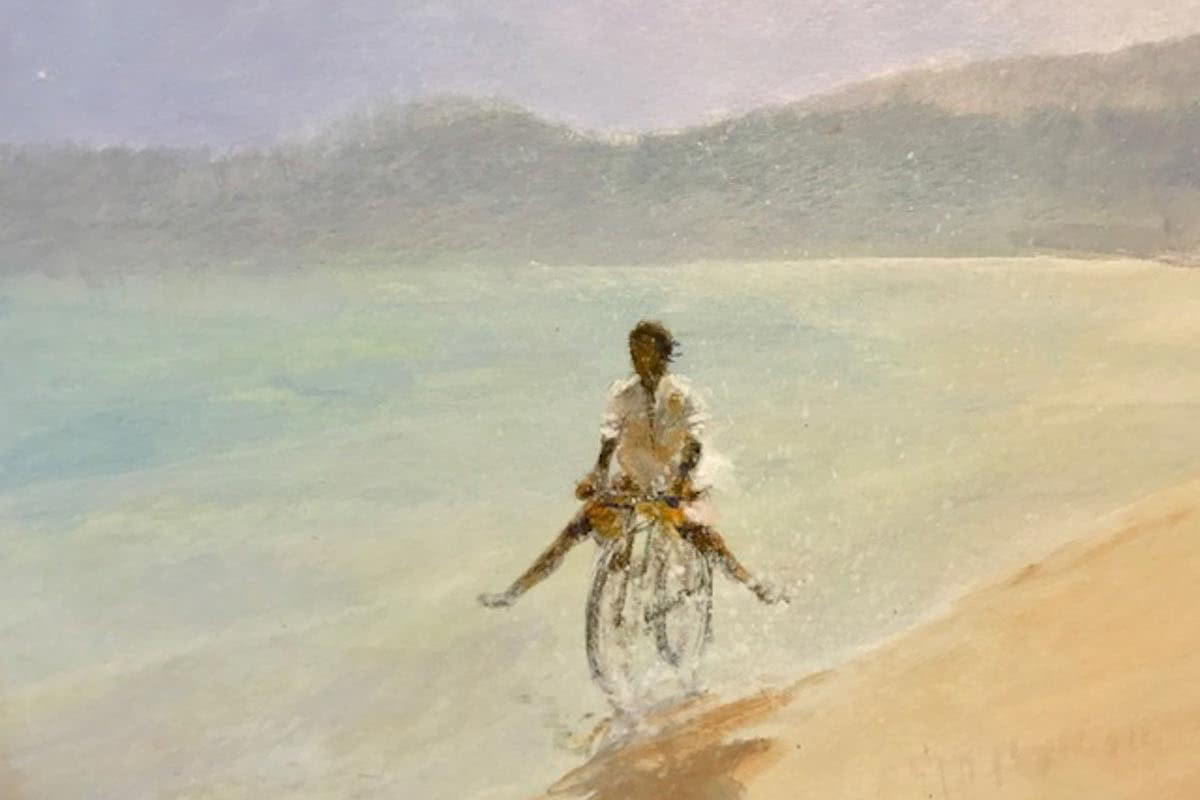 It is a slice of life captured on canvas, brought vividly to our senses with splashes of orange and pink, bright blue and crimson, and, ultimately, it is a view of India that is quite unique and special, a collection of artworks that mark Seligman's new style and continuing relevance in the artistic world. His paintings make for a perfect and thoughtful gift for her.
It is a view filtered through the eyes of a visitor, but as Seligman himself says, "I look at India as an Englishman. I can't be anything other than what I am," and nor should he be. After all, he has captured a magical image of India that makes it impossible not to want to visit it yourself.