As Instagram has grown exponentially the past few years, now capturing 700 million active global users monthly, so has the power of digital luxury influencers.
Much of what has been written about the influencer marketing trend has been from the perspective of luxury brands and how to establish effective partnerships with influencers. However, for luxury brands to truly understand the potential of influencer collaborations, it is worth taking a look at the "profession" of being an influencer and the myriad of possibilities that they are exploring. As you'll soon learn, influencers have become quite the chameleons within the world of luxury, embracing diverse opportunities and roles, as well as redefining the boundaries of traditional definitions of influencer marketing.
Artist influencers use luxury brands to further their artistic mission
At first glance, it's easy to mistake influencers as the next "celebrity endorsement" that can flaunt and showcase luxury brands to their online community. However, the digital influencer of today has become the source of original content creation, and not just for the benefit of the luxury brand. To explain, many Instagram influencers that are considered micro or mid-tier influencers (followers of 10K to high six digits) are established creatives in their field of expertise. Luxury brand partnerships for these influencers are not a source of income, but instead, an outlet for artistic expression and collaboration.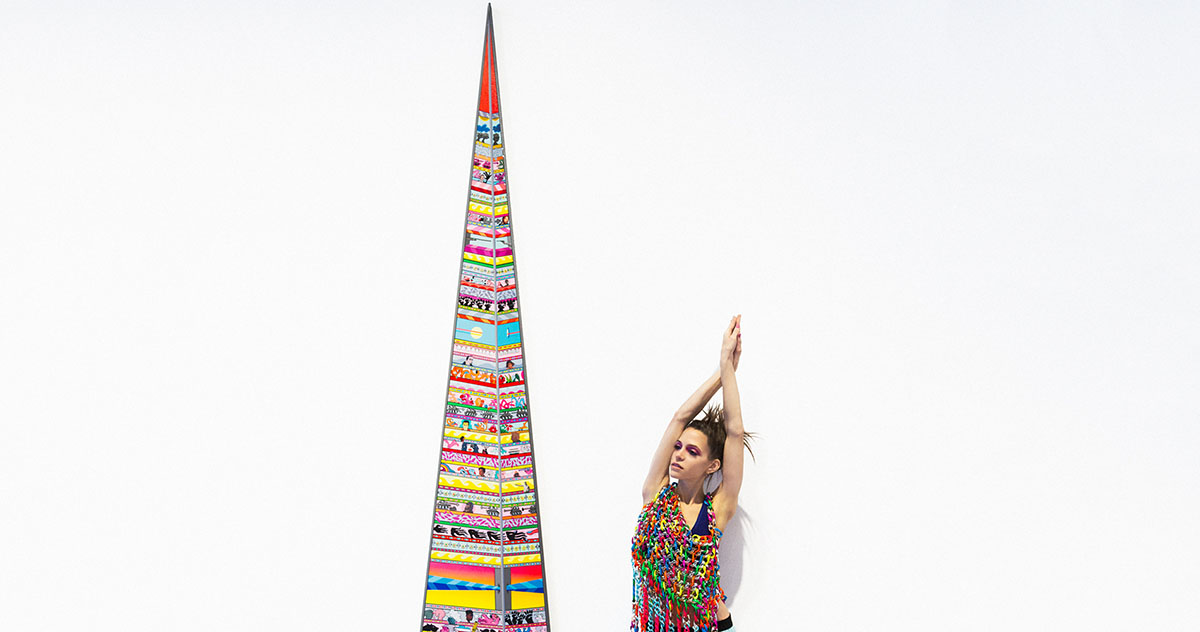 This is a trend that resonates with many talented creative entrepreneurs, like Pari Ehsan (204K Instagram followers). Founder and creative director of Pari Dust, her mission (in her words) is to "explore new ways to combine the elements of our visual world, offering windows into contemporary art, fashion, and the built environment through [a] unique lens." It would be incredibly narrow to peg her as an influencer in the traditional sense, even though she has worked in artistic collaborations with luxury brands like Chanel. Creative talents like Pari Ehsan are blurring the line between luxury brand influencer and artist/designer.
From the perspective of creatives that happen to be digital influencers, luxury brands are not just seen as business opportunities, but rather a dynamic and unique medium for artistic expression and collaboration.
The possibility of being a channel for creativity is an interesting perspective to consider for luxury brands, and provides a bit of insight into the opportunity that exists for genuine, artistically-driven collaborations.
Trendsetter influencers break down the exclusive world of high-end fashion
The world of high-fashion is an infamously exclusive, members-only crowd. However, recently, influencers have broken down this daunting wall and been invited to walk the runway themselves.
Fashion influencers haven't had an easy go at being accepted into the world of luxury fashion. High-end magazines have dished out their fair share of criticism, labeling influencers as "wannabes" desperate for attention. Similar to the sentiments of Vogue's creative digital director, Sally Singer just last year, digital influencers were decidedly too plebeian for high fashion: "Note to bloggers who change head-to-toe paid-to-wear outfits every hour: please stop. Find another business. You are heralding the death of style."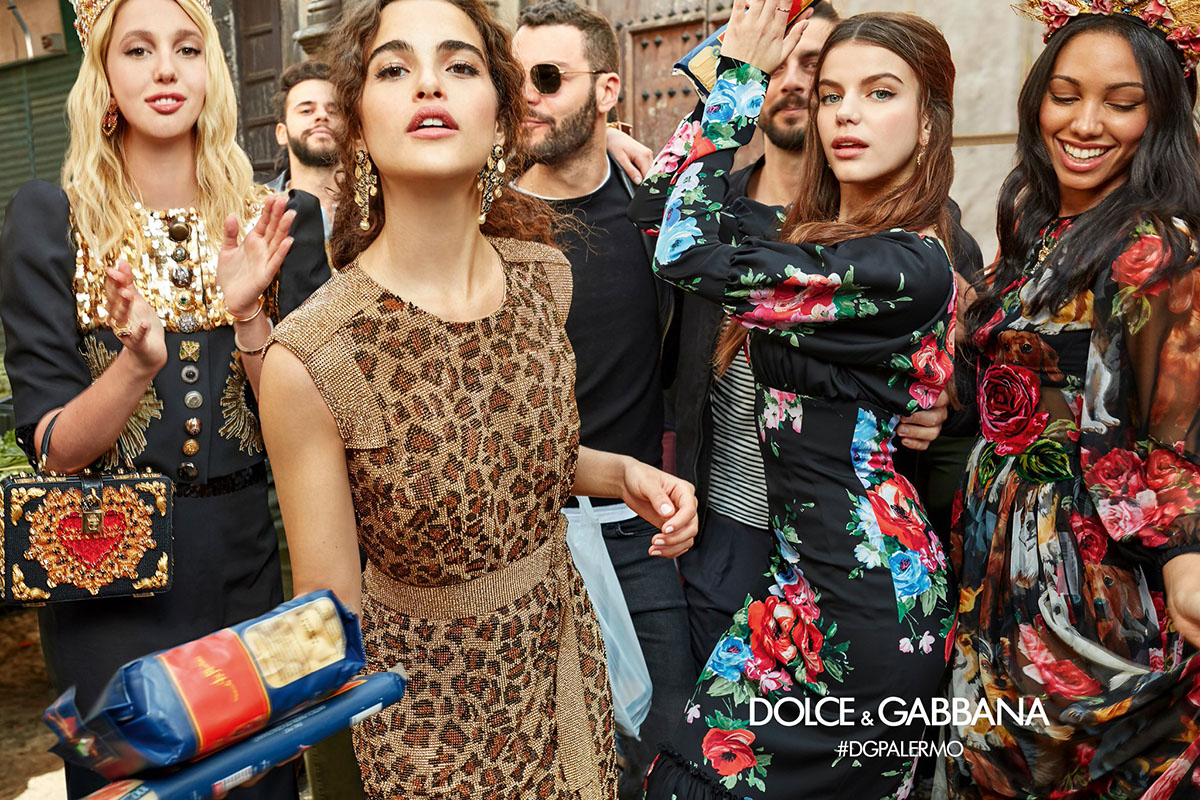 The fact that the likes of Rebecca Minkoff and Dolce & Gabbana are inviting fashion influencers onto the catwalk speak volumes to the transformation of the luxury fashion industry and the clout that digital fashion influencers carry nowadays. Influencers have evolved from being seen as imitators and outsiders of high-end fashion to being at the source of inspiration and trend-setting.
For high-end fashion brands to remain relevant in the industry, it is essential to carefully consider strategic partnerships and potential ways in which to include digital influencers as part of an overall brand strategy.
Entrepreneur influencers launch their own luxury brands
More and more Instagram influencers are foregoing potential luxury brand partnerships and instead, using their captive audience to launch their own luxury brands. When it comes to top-tier influencers who are in essence already a "brand" in and of themselves, this doesn't come as much of a surprise. However, many mid-tier influencers like @innika (71.3K follower) or @dazedbutamazed (24.3K followers) are using this opportunity to create their own luxury brands as well.

Both Instagram influencers have e-commerce driven brands that command a luxury price-point. Innika, a stylist and mom, started her own fashion line, aptly called Innika Choo, and sells hand-sewn, embroidered linen frocks at upwards of $450 USD per garment. Jes (@dazedandamazed) started her own curated collection of custom woven, hand-dyed, flax seed linen bedding for kids and adults, with each set netting out around $320 USD. For both Instagram entrepreneurs, their social media account was the primary platform to drive sales, followed by a brand website. Success has been undeniable with quickly sold out mini collections and features in the likes of Elle magazine.
Not only are mid-tier influencers, like Innika and Jes, entrepreneurs utilizing their existing Instagram fan-base to launch a luxury business, but they are also a part of a bigger re-definition of what "luxury" means. The popularity of a luxury fashion or lifestyle brand is no longer purely based on established brand names and a sense of explicit opulence. Instead, the luxury mindset seems to have grown more inclusive of craftsmanship, detail, quality of materials, and ethical production.

The autonomy that mid-tier influencers currently have to create their own brands based on their aesthetics and passion is something that luxury brands need to note. Collaborations are becoming more sophisticated, with both parties assessing each other's style and brand to determine if it is a good fit. On the other hand, if luxury brands can find budding influencers with a similar ethos, there is an opportunity to co-create and perhaps even collaborate on the launch of a passion project. This would blur the lines between influencer and brand even more, as they become business partners with a stake in brand sales.
The world of influencers is one of possibility. And although it involves navigating through a fair bit of grey space, the potential alliance of influencers and luxury brands can prove to be fruitful for both parties.
Cover photography by Pari Dust.