Millennials and digital. These two words have a host of implications and meanings for luxury brands today. However, perhaps the most humanitarian of those implications is the rise of successful philanthropic high-end and avant-garde e-commerce.
Millennials are the next power purchasers. According to Forbes, those between the ages of 17 and 34 collectively are expected to spend more than $200 billion annually in 2018 and $10 trillion in their lifetimes. They are also a different type of high-end consumer that care about authenticity and are seeking to engage with high-end brands that align with not only their aesthetics but also with their values. Research has shown, for example, that 87% of Americans will purchase a product because a company advocated for an issue they cared about.
Being socially and environmentally responsible is a core brand purpose built into many new philanthropic luxury e-commerce retailers today. One such retailer is Olivela. The brand sells new luxury products from high-end fashion brands that have opted for this opportunity to give back. Salvatore Ferragamo, Valentino, Marc Jacobs, Dolce & Gabbana, and Jimmy Choo are amongst their providers. The best part is that in partnering with the GOOD+ Foundation, Malala Fund, VH1 Save the Music, and Too Young To Wed, Olivela donates a portion of the proceeds to causes that matter and families in need. To communicate the tangible impact of a purchase made, the retailer equates the sale of an item to an actual benefit. Deemed "The Olivela Effect", potential customers will see, for instance, that buying one Salvatore Ferragamo bag will provide 26 days of children's essentials for families in the U.S. Founder and philanthropist Stacy Boyd met with each of the potential luxury brands to see how they could potentially partner and work together.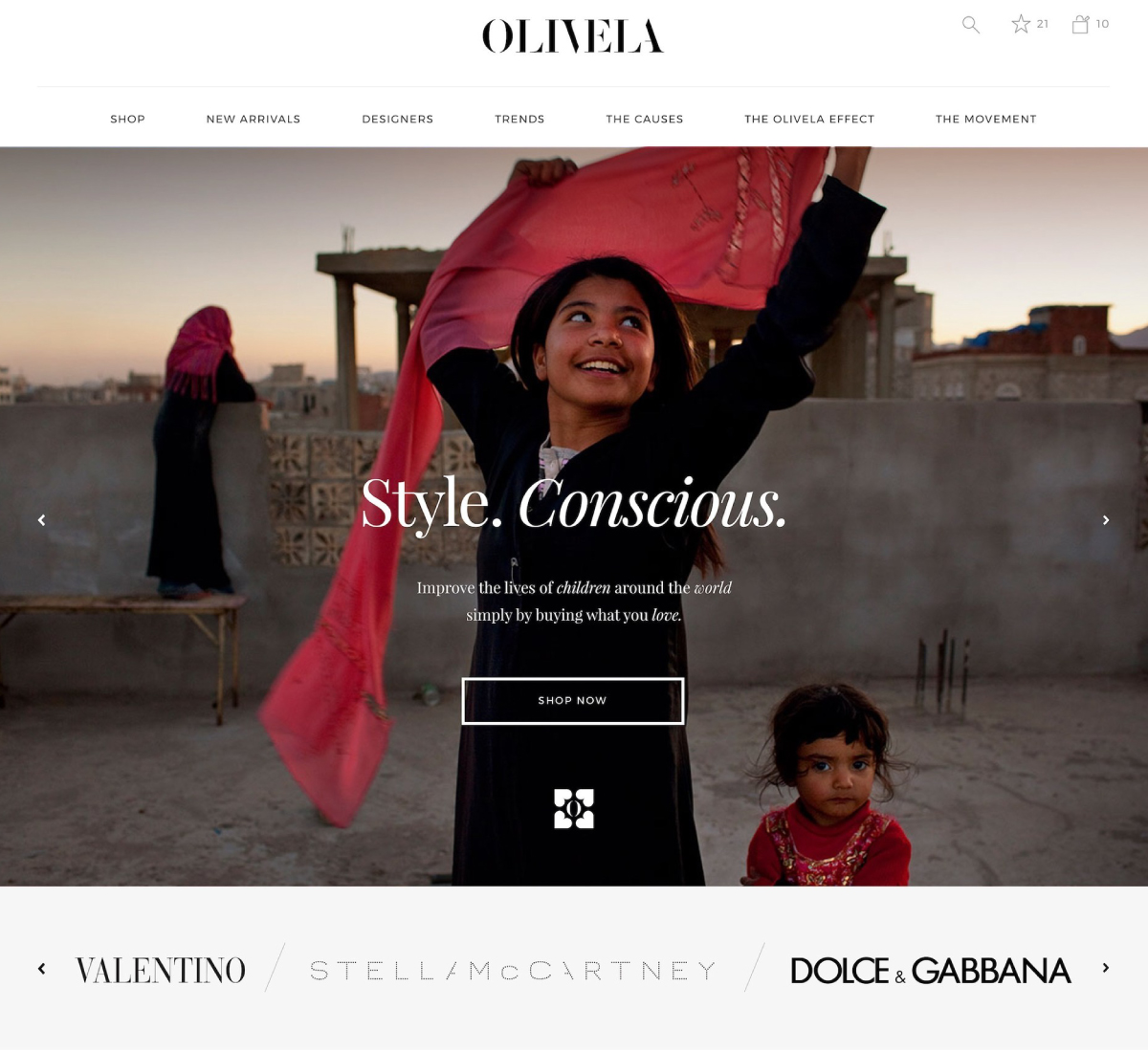 MAAARI is a recently-founded boutique luxury brand based in the U.S. that sees social responsibility driving its business model. Founded by 3 American women in honour of their mothers who were born and raised in the Philippines, MAAARI solely partners with local Filipino artisans and designers in order to create a meaningful marketplace around modernising age-old artistry. The unique nature of leveraging digital platforms to showcase a traditional way of life is especially poignant here. The website provides a realistic glimpse of the lives of the makers, delves into the heritage behind each product made, and tells of inspired collaborations and traditions. From handcrafted textiles, jewellery and homewares, the philanthropic high-end boutique brings a sense of deep-rooted heritage and embraces luxury in its most meaningful form of reimagined, modern artisanal design and quality craftsmanship.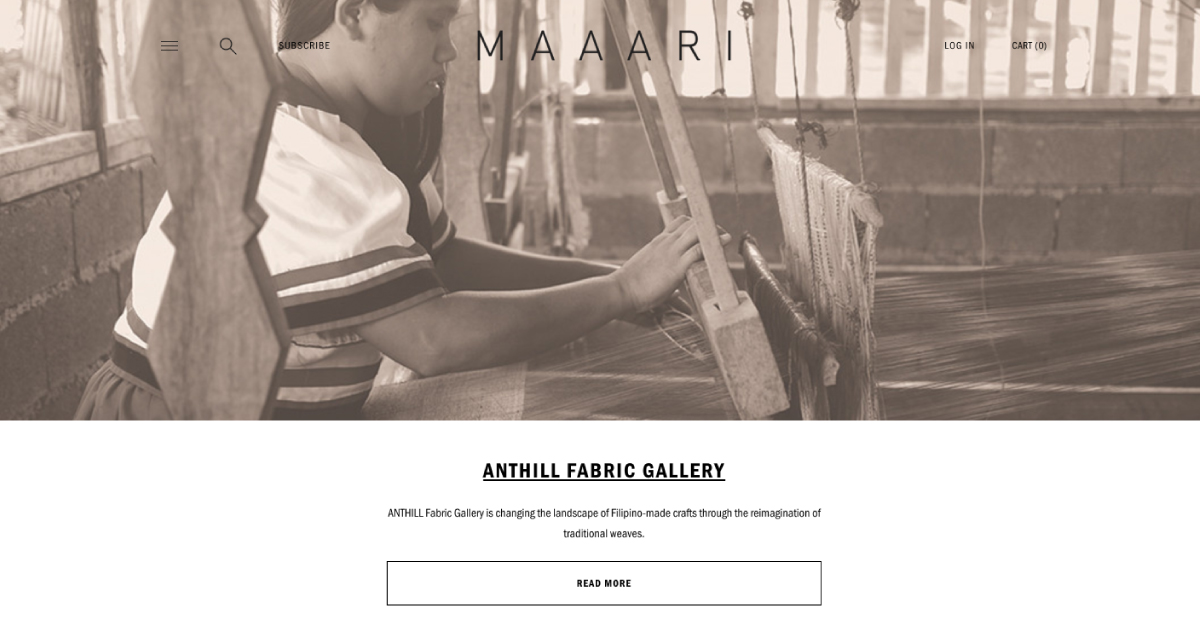 Considered a veteran amongst our list, online retailer Reformation, a certified B Corp, is a luxury boutique clothing brand that is making sustainability fashionable. Created in 2008 by Yael Aflalo, Reformation creates limited-edition collections made from sustainable fabrics, vintage garments and incorporates "better practices" in their supply chain in an effort to reduce the environmental impact of fashion. The Reformation website has detailed information on the impact of their garments and an overview of the harmful environmental practices that fuel the fashion industry. With #jointhereformation as their official hashtag, the brand communicates a distinct environmentally-conscious ethos that aligns with the values of many modern women today. According to the LA Times, Reformation raised $12 million in a single venture capital round since its launch, earned over $25 million in revenues in 2014 and was expected to double or triple that number in 2015. Its brand devotees include Taylor Swift, Karlie Kloss, Rihanna, Sophia Bush, Lauren Bush and Rosie Huntington-Whiteley.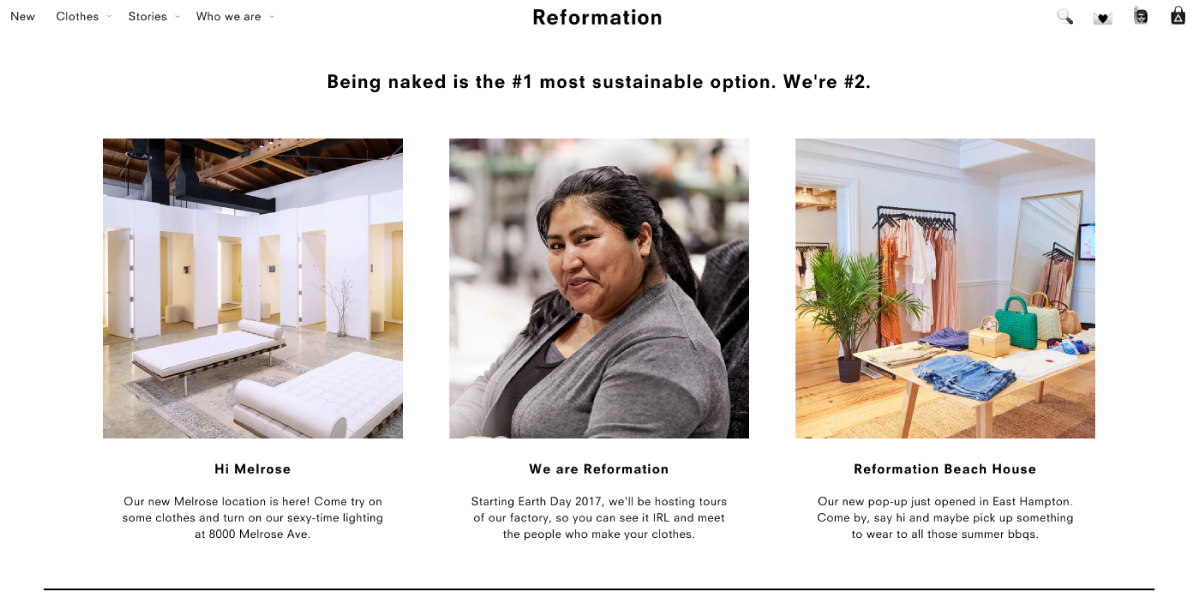 With Millennial consumers looking to identify and connect with a luxury brand's values, there is a rising trend of philanthropic luxury retail. Large high-end companies take notice. In the historically exclusive, aesthetically-driven world of fashion, more and more luxury and boutique brands are beginning to seek opportunities to make a real-world impact whether it be socially or environmentally.