Ohm Poolsawaddi, CEO of The Dawn, wasn't always meant to be working in the high-end health and hospitality industry. Born in the rustic rice-farming town of Lampang in Northern Thailand, Ohm was the eldest son in a family which had great expectations. At the tender age of 15, he was sent to New York to finish his studies and develop his talent for tennis.
But as dreams of becoming the next Roger Federer faded, Ohm Poolsawaddi veered towards his next passion: economics. He graduated magna cum laude in Economics from New York University and got his Master's in Business Administration from Columbia University.
From there on, Ohm Poolsawaddi took the logical career path of working in banking. Ohm spent the next five years as an investment banker at Citigroup in New York. He advised multinational corporations, such as Apple and ExxonMobil, and institutional clients to manage their risk exposures.
But despite the rewards, a career in finance wasn't what he wanted. Ohm Poolsawaddi aspired to give something back to his community in Thailand. In 2016, he returned home with plans to open a high-end health and wellness center called The Dawn. The center offers a unique blend of programs for busy executives and over-stressed entrepreneurs to relax and rejuvenate themselves.
Ohm Poolsawaddi, providing high-end wellness treatments to busy executives
Luxe Digital: Hello Mr Poolsawaddi, thanks for taking the time to talk to us. Please tell us more about The Dawn. What makes it such a unique proposition in the high-end wellness industry?
Ohm Poolsawaddi: The Dawn is a small luxury rehab and wellness center based in Chiang Mai, Thailand. We like to focus on individual care for our clients, so we limit the capacity to just twenty guests at any given time. Because we are the only Thai-owned rehab center, we like to incorporate traditional Thai hospitality methods, which are renowned worldwide for being compassionate, kind, and very service-oriented.
As I'm sure you can imagine, rehab can be hard work – for staff as well as for our clients. People who come visit us to recover need the appropriate space and ambiance to work through their issues. We try to create an environment that allows them to feel relaxed and pampered, while they focus on their recovery.
We constantly get feedback from our clients saying that they felt, and still feel long after they have left The Dawn like they are part of our family. Perhaps I can say that this is our philosophy: we want our clients to feel the love and care of a family. Love is the greatest healer of all.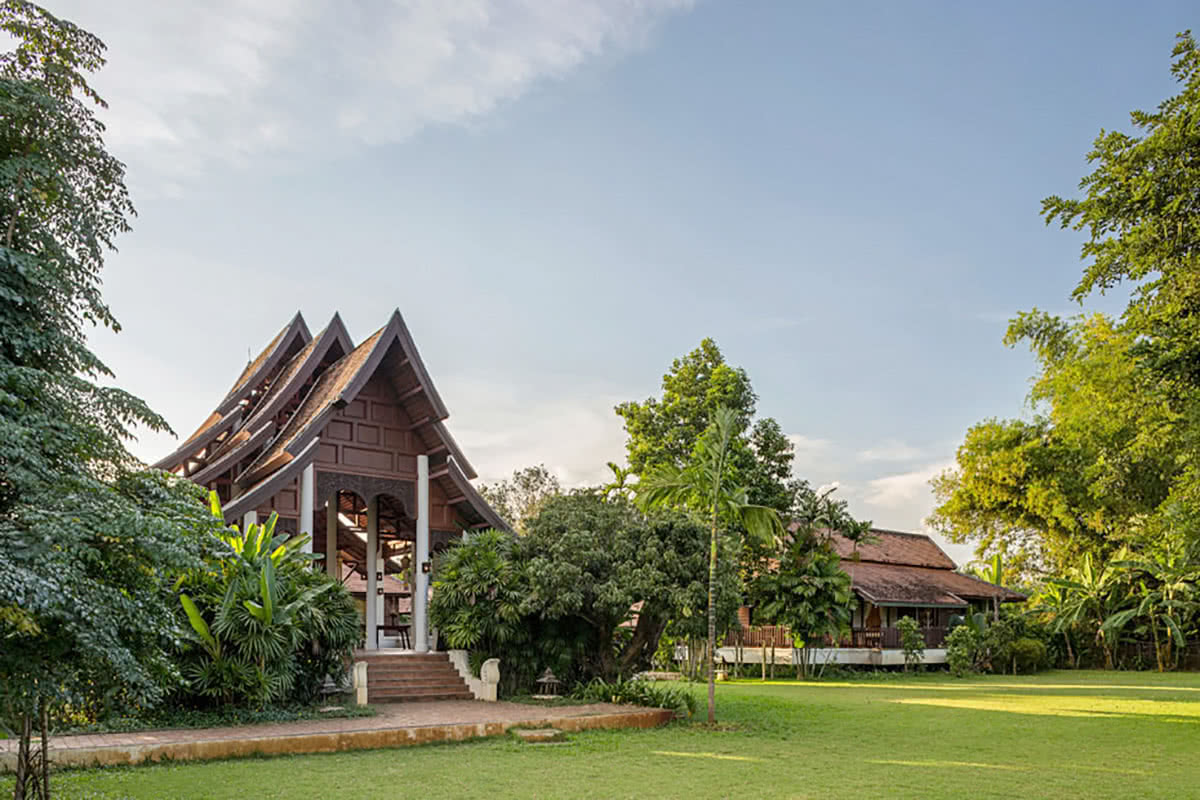 Luxe Digital: You have two programs in particular that are specifically designed for busy executives and entrepreneurs. Can you please talk us through your Executive Burnout and Internet Addiction programs. Who are they typically for, and what are the main benefits of attending them?
Ohm Poolsawaddi: Having worked as an investment banker and having many friends in the corporate world, I've had first-hand encounters and experience of the pressure and stress that come from working at those 'prestigious' firms.
More and more professionals working in high-pressure environments are suffering from stress-related symptoms. Some of the most vulnerable ones are those engaged in finance – investment bankers, hedge fund managers, analysts – as well as corporate lawyers and consultants. They are under constant pressure to outperform their rivals – and that pressure comes from both their supervisors and their clients.
A typical 'getaway resort' with a spa and some outdoor activities is nice for stressed professionals. They get to spend time with their families and get away from the daily hustle and bustle of the city. But most are unable to really switch off. They are unable to turn off their phones and their computers or mute their clients' demands. They just don't seem to be able to switch off from work. Many family vacations are ruined because the father or mother is preoccupied with work. It can tear a family or a marriage apart. More often than not, the build-up of stress results in a breakdown or mental health issues.
When we launched the Executive Burnout and Internet Addiction Programs in January, we aimed to create a serene and tech-free environment, but we also wanted to ensure that first-class psychological help was also provided. So we offer both a wellness aspect – a fitness regime, meditation, yoga, spa, and healthy food – alongside a program of life coaching sessions.
During the 12-day burnout program, our counselors focus on specific issues such as relationships and work/stress. Within 12 days, clients invariably leave feeling rested, physically and mentally, and are ready to return to work.
With Google being the most prominent and popular search engine, anyone in the world can be a potential client and find our services.
Luxe Digital: How is digital transforming the way wellness and hospitality luxury brands like yours connect with their clients?
Ohm Poolsawaddi: Traditional marketing rarely applies to businesses in the high-end rehab industry as we try to reach our target market from a different physical location. In other words, we want our potential clients to be able to find us wherever they might be. This is primarily done through digital marketing, which includes websites, social media, etc.
As many addicts and their families look for help on the internet, our target market is no longer limited to one specific location. With Google being the most prominent and popular search engine, anyone in the world can be a potential client and find our services.
Using the right digital tools, we can extend our business' reach virtually anywhere — beyond strictly defined customer demographics, physical locations, and traditional market segments.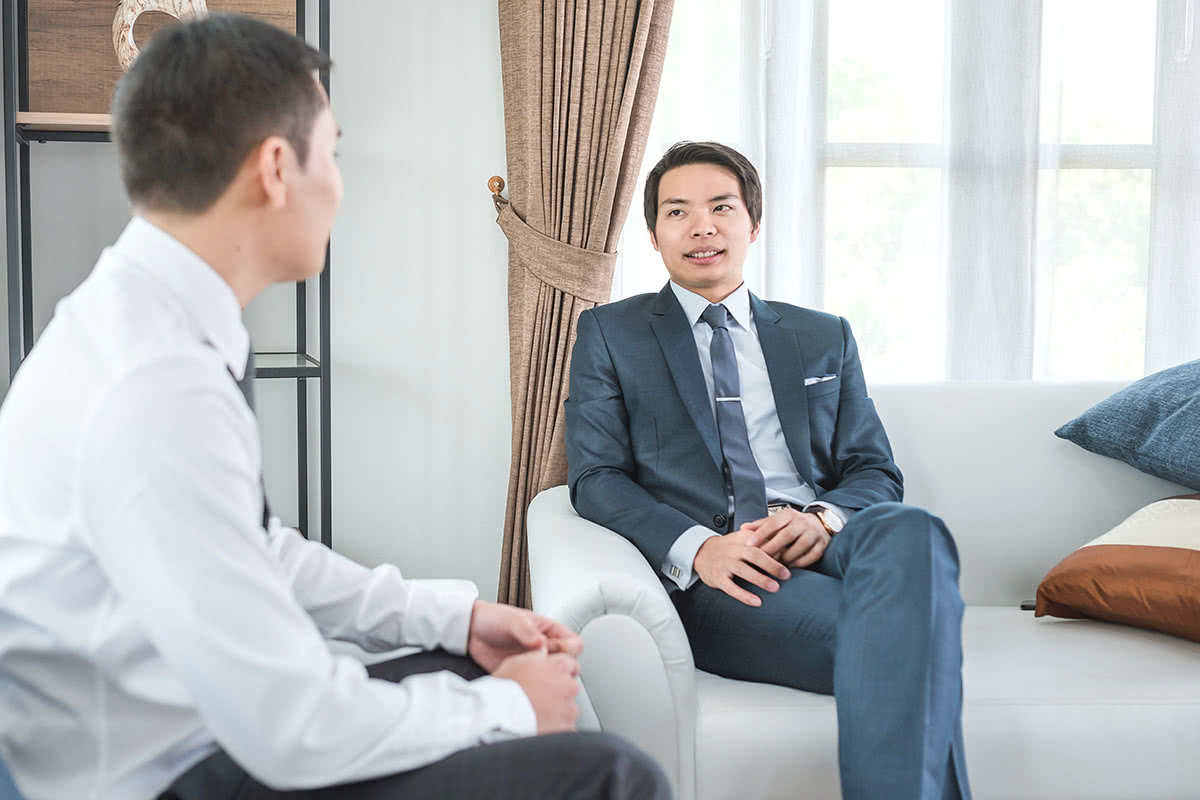 Luxe Digital: The virtually borderless nature of the Internet makes it a great platform to reach new potential clients indeed. On the other hand, it can also cause disruption to an industry. What are some of the challenges that you're facing online?
Ohm Poolsawaddi: At the moment, the most significant challenge for us would be Google's restriction on paid searches related to rehab and drug treatments. As one of the largest referral sources for addiction treatment, the fact that Google stops selling ads has affected a large number of rehab centers in many countries around the world. Particularly in the United States, the United Kingdom, and Australia, where addiction treatment is, in fact, needed most.
This policy change is placing rehab advertisers in a confusing grey area. Initially, we primarily relied on Google AdWords to attract potential clients. But what is and isn't allowed is still very unclear, so it is difficult to find new ways or come up with new strategies to reach those clients.
Luxe Digital: How do you envision the luxury wellness industry evolving over the coming years? What new developments are you most excited about?
Ohm Poolsawaddi: It's amazing to see how rapidly our industry is evolving. I see a growing demand for high-end rehab centers, so I hope that rehabs and wellness retreats will be more easily accessible to the people who need them.
From an operator's perspective, I see greater opportunities to incorporate new modalities and cutting-edge technologies – such as integrative medicine and transcranial magnetic stimulation treatment (TMS). TMS, in particular, is an approach that we're piloting at The Dawn to provide non-invasive treatments to help our clients with depression symptoms.
Millennials are now living their lives to the fullest. They work hard but they also want to reward their hard work. They are starting to realize that mental well-being is as important as physical well-being. And thanks to the digital world, Google and all the social media platforms have been able to help provide individuals with a variety of choices. Something that couldn't have happened 10 years ago, for example, would be an Australian seeking out a high-quality rehab in Thailand, because it is a fraction of the 30,000 AUD price they would pay in their own country. Which for us is an amazing competitive advantage.
A few words that say a lot: