From discovery to consideration to conversion, the rising influence of social media in the affluent consumer's purchase journey is undeniable.
To give us an inside look at the world of luxury on Facebook and Instagram, who better equipped than the inspiring woman who launched Facebook's global luxury division in Paris — the company's first global division with its HQ located outside the US.
Meet Morin Oluwole, the Global Luxury Head for Facebook and Instagram.
From Nigeria to Paris, via London, New York and San Francisco. Morin Oluwole is a well-travelled thought leader in digital transformation for luxury brands.
Morin Oluwole joined Facebook in 2006 long before it was the social media giant it is today — it was a startup of 150 employees back then. Before leading the luxury unit, the Stanford and Columbia University graduate was formerly Chief of Staff to the VP, Global Marketing Solutions at Facebook, where she developed business strategies for global brand partners. Before this, she worked with Sachs Consulting.
In this exclusive discussion with Luxe Digital's Editor in Chief, Morin Oluwole shares her perspectives and recommendations on how to leverage the impact of Facebook and Instagram, how to engage with the next generations of luxury consumers and where social media is heading.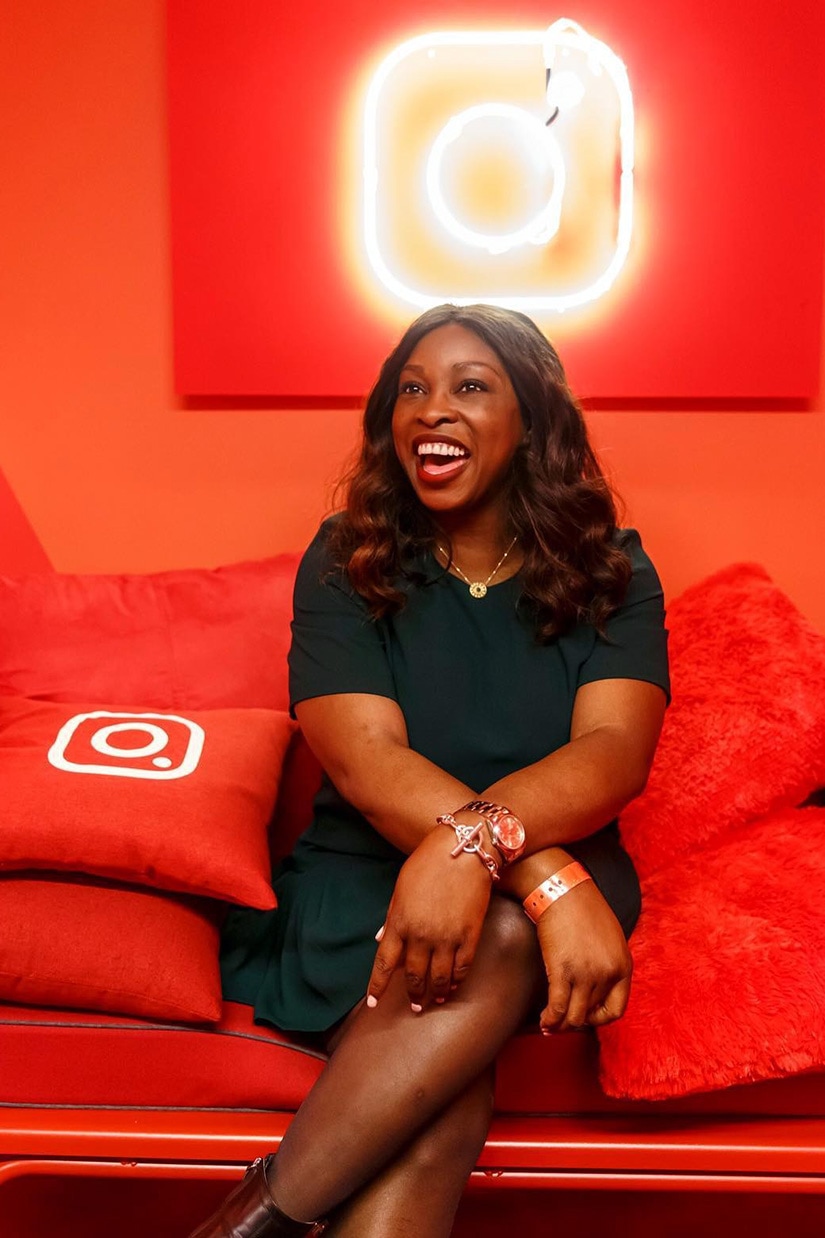 Luxe Digital: Hello Morin, thank you for taking the time to speak to Luxe Digital. Could you please first give us some insights into your role. What is it that you do as the Global Luxury Head for Facebook and Instagram?
Morin Oluwole: Hello Florine, thank you for having me.
I have been working at Facebook since 2006, and I moved to Paris in 2015 to create this luxury division.
As the Global Head of Luxury for Facebook and Instagram, I work hand-in-hand with my team to guide our luxury partners in the development and execution of their digital challenges. We work closely with luxury brands to build their customised strategic vision to drive their business and reinforce their customer relationships.
Concretely, partnerships can include everything from creative optimisation to building social experiences that drive business and brand results. The luxury division started with just two people in the centre of expertise based in Paris and now has a global team with satellite offices in key luxury markets across the world — Italy, UK, Japan, Hong Kong, USA — to support local needs.
We have seen many shifts since the creation of our global luxury hub, for the better. While the luxury industry tended to be slow to embrace digital innovation, luxury brands are now paving the way in terms of content creation and innovation on our platforms.
Luxe Digital: Given how digital is transforming the luxury industry, what are some of the most significant changes that you have observed over the years?
Morin Oluwole: According to the Boston Consulting Group (BCG)'s True Luxury Global Consumer Insight study, social networks and social media influencers represent the first source of influence (41% in 2018) for luxury goods buyers. Compare this to 2013, when traditional media were the first touchpoint of influence (50%), and social networks and influencers were in 9th position at just 11%.
Based on the Luxury Perspectives study we conducted with IPSOS MORI in November 2019, we now see that 93% of luxury goods consumers use social networks. This large number highlights the importance for luxury brands to implement long-term omnichannel strategies rather than considering social media as just a complementary channel.
One growing trend we've observed is the focus on millennials, the first "mobile-first" generation. According to a Facebook IQ study, millennials represent 1.7 billion people in the world.
As social media is a key factor in the luxury experience for millennials, brands need to build meaningful relationships with this new generation of customers. Brands can look at reinforcing their brand desire thanks to innovative functionalities like Augmented Reality.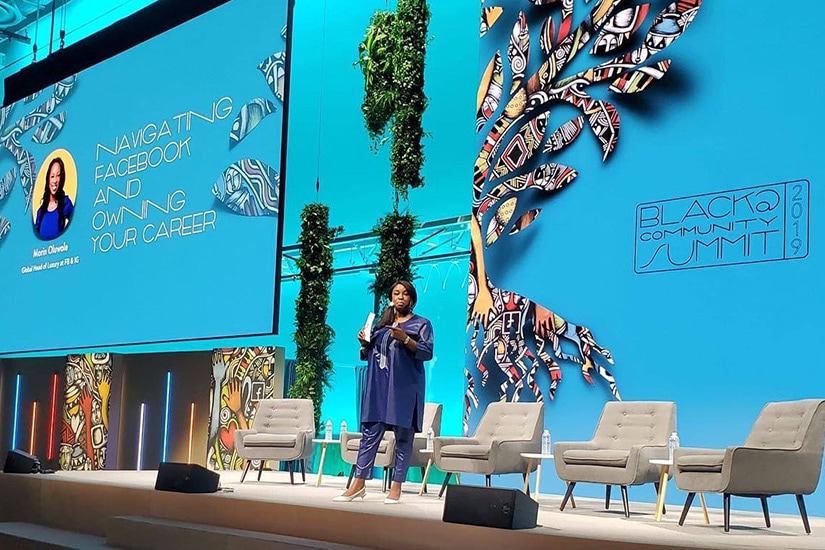 Luxe Digital: Social media, Instagram, in particular, has become a platform of choice for digital native DTC luxury brands, allowing unknown labels to build a cult following rapidly. Could you share one of your favourite success stories?
Morin Oluwole: Social media has helped create real proximity with consumers. Freshly Cosmetics, for example, is a DTC brand that realised they could expand their business using Instagram and Facebook. The natural cosmetics brand managed to attract new customers to its website and convert them into buyers after creating ads on Instagram Stories. As a result, the brand increased its direct sales by 9 points and recorded 12 times more visits on its website. This success story shows that Instagram is indeed an excellent platform for emerging brands.
Luxe Digital: Facebook and Instagram were once seen as levellers for brands big and small. Given legacy luxury groups like LVMH and Kering are now investing heavily in social media, what's your best advice for smaller brands to still benefit from the social platforms?
Morin Oluwole: We see a lot of small and medium brands emerging on Instagram, and we support them in the same manner that we support our larger partners. My best advice: focus on your customer.
The customer must have the experience that best suits their needs when it comes to creating and consuming content and learning more about a brand. In the morning, we tend to scroll quickly through our Feed & Stories, whereas in the evening, we take more time to consume content. Our algorithms recognise those habits and can highlight the most suitable content according to the time of day and types of content consumed. It is, therefore, necessary to use a tailor-made approach when thinking about social media.
Instagram Stories, for example, is used by 500 million users per day with different usages depending on the country and market.
Polish fashion brand Reserved, for example, successfully lifted awareness for its new collection by using polling stickers in ads on Instagram Stories to let people choose the outfit that Kendall Jenner should wear. This successful campaign produced 1.5X lift in brand awareness with ads using interactive polling stickers.
Ephemeral formats work very well and allow a story to be deployed over a short period of time.
Longer formats such as IGTV or Facebook Watch, on the other hand, are excellent opportunities for longer-form storytelling.
Luxe Digital: What are some Instagram and Facebook features (if any) that you find to be underleveraged by luxury brands?
Morin Oluwole: A few years ago, we might have thought that the most prominent luxury brands were not quite ready yet to become more social. However, with technology improvements, it has become easier for luxury brands to innovate thanks to our interactive and creative tools. We launched Augmented Reality features in 2018 with Dior Couture to test their summer eyewear collection online. For the brand, it was essential to find a way to engage new potential customers. The brand chose to create an AR filter on Facebook, allowing users to try on a pair of glasses and instantly see how it would fit them. We are now exploring the next innovations for our partners. Stay tuned!
Luxe Digital: Instagram now influences luxury shoppers from browsing to buying. What are the key distinguishing characteristics of social media users interested in luxury goods?
Morin Oluwole: According to the study we ran with IPSOS MORI, luxury consumers are 1.17 times more likely to use social media than non-luxury consumers. Social networks play a prescriptive role with affluent consumers. For example, 60% of luxury buyers say they consult reviews and recommendations on Facebook and Instagram before making purchases. Digital customers do not hesitate to discuss and ask questions to peers on our platforms to benefit from their purchase experience.
60%

of luxury buyers consult reviews and recommendations on Facebook and Instagram before making a purchase.
This trend is particularly strong among the youngest communities. 47% of millennials share their luxury purchases on social networks, more than the global average of 29%. This evolution can be felt in their new way of engaging with luxury brands, primarily via mobile, which has become the new window storefront for brands, beyond physical stores.
Luxe Digital: Instagram has increasingly been streamlining the end-to-end purchase journey by allowing affluent shoppers to purchase items from brands directly without leaving the application. But features like Checkout on Instagram would mean that Instagram will own the primary consumer relationship. In a context where owning the consumer relationship is so valuable, isn't it counterintuitive for brands to give up such control?
Morin Oluwole: In March 2019, we launched Instagram Checkout, which allows people to buy products directly on the platform. For now, this feature is being tested only in the United States. We consider the potential of Checkout as a significant driver of eCommerce. Businesses can use tools like shopping tags, Checkout, shopping from creators, and shopping ads to help people learn about and ultimately buy products. We're still in early days for shopping on Instagram, but we hope to make it easier for people to shop for what inspires them.
I would say that experiences like Checkout are complimentary for brands. With our community of 1 billion people on Instagram, brands can benefit from a large and growing creative floor. By integrating payments directly on our platform, we aim to reduce the customer journey and maximise the chances of completing the purchasing act. Currently, it takes an average of 22 clicks to purchase an item online, between the opening of the product sheet, the redirection to the partner website and the purchase confirmation, not taking into account the loading time. Checkout is an excellent way for brands to improve their conversion rates and be even closer to their consumers. For now, we are focusing on building an exceptional consumer experience, and we still collaborate with platforms such as Shopify, BigCommerce, Channel Advisor and Commerce Hub to make it easy for brands to grow and manage their shopping activities on Instagram.
Luxe Digital: Several luxury brands are among the first to roll out Checkout on Instagram, including Dior and Prada. What are the initial results?
It's still the early days for Checkout on Instagram, and we're excited with the progress we've made. As it's only the beginning, just a few brands have shared the impact of Checkout on their sales. For example, Adidas shared some first results as their online sales jumped 40% year over year in the first three months of 2019. Adidas's CEO told analysts on the brand's earnings call on March 3 2019: "There was no doubt that Instagram had a positive impact for our online business in the first quarter."
Luxe Digital: Instagram has been testing hiding likes. While the number of likes is often seen as a vanity metric, it has proven to be powerful nevertheless. Some see this move as a threat to influencer marketing. What's your take on this? How do you think hiding likes will impact influencer marketing and more generally, the Instagram platform for luxury brands?
Morin Oluwole: We are testing this change because we want Instagram to be a place where people feel comfortable expressing themselves. This includes helping people to focus on the content they share, not on how many likes they get. We understand that like counts are important for many creators, and we are working on new ways for creators to share their value with their partners — including luxury brands. While the feedback from early testing has been positive, this is a fundamental change to Instagram, and so we're continuing our test to learn more from our global community.
Luxe Digital: You mention that you're continuing your test to learn more from your global community. Could you expand on this? What's next? What's your vision for this in the future?
Morin Oluwole: If we look at the vision of the company, we have a roadmap, and all our efforts are focused on making our projects achievable for our users, our communities and our business partners.
I mentioned earlier Augmented Reality and Virtual Reality— we are only at the beginning of this in terms of building the structure to offer a turnkey solution to our partners.
The second pillar of our roadmap is looking at how we build community and how we reinforce them around the world. When I joined Facebook, there were 150 employees. We are now over 40,000 people. It's an entirely different company today than it was thirteen years ago, so our impact on the world is not the same.
The third pillar is the aspect of connectivity, meaning how do we allow people to have access to information and connect them to the people that they care about.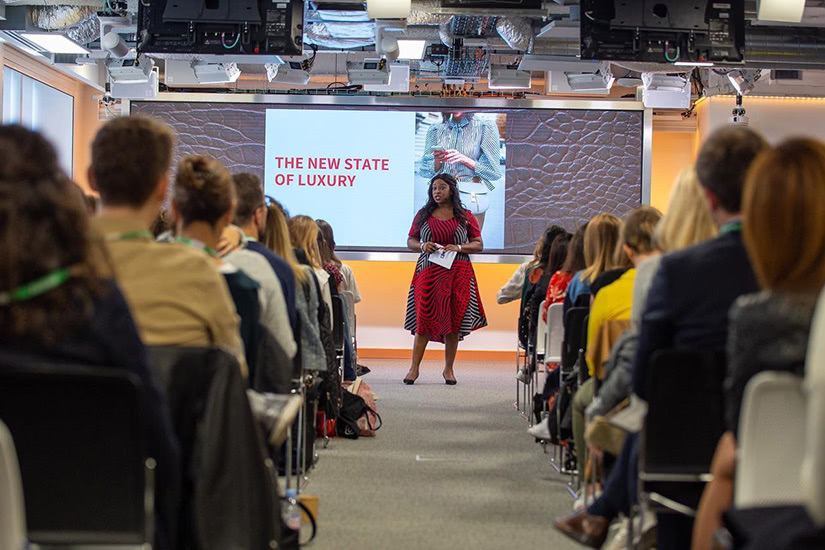 Luxe Digital: With users increasingly paying more attention to how their data is being collected and used online, yet wanting personalisation, how do you think luxury brands should treat their consumers' data?
There seems to be a growing trend towards two main monetisation models online: a freemium solution where users data is the monetisation strategy and a paid premium model where privacy is an important selling point. In your opinion, what should luxury brands' privacy approach be?
Morin Oluwole: We strongly believe that all data should be protected — and this does not concern only luxury brands. As Mark Zuckerberg recently said, "We should work to build a world where people can speak privately and live freely knowing that their information will only be seen by those they decide, and will not remain accessible forever."
In terms of privacy, we have done a lot in the past years to offer brands and users a safe place to connect. We believe that transparency and privacy lead to increased accountability and responsibility over time – not just for Facebook but for advertisers as well. Over the past couple of years, we've been working to increase transparency and accountability for ads, Pages, and accounts on Facebook and Instagram. We've also introduced new features to help people understand how our apps work and the choices they have over their data and time on our platform.
To answer your question, Mark Zuckerberg shared recently in a public note his vision regarding social networking in a privacy-focused world. In his letter, he outlined his vision and principles around building a privacy-focused messaging and social networking platform. As he explained, there's a lot to do, and we're committed to working openly and consulting with experts across society as we develop this.

Luxe Digital: What's your vision for social media in the next five years? What are you most excited about?
Morin Oluwole: With new emerging technologies, there is going to be a lot of work done to continue merging the real world and the digital world. Augmented Reality, for example, is a new way to translate that physical experience online in creative and interactive ways, and this is still at a very early stage. More people are going to be excited about the opportunities AR offers and experiment with such technologies.
We are also observing a balancing act between social media as a public space and a private space — what we refer to internally as 'Town Hall' and 'Living Room'. The Town Hall concept is about communicating to a public audience, where the Living Room is more of an intimate, private space where you are communicating with small groups, or on a one on one level. And the reality is that people (and brands) want to be able to do both and they want to have different tools to do both. We will continue to adapt our platforms to be able to address these two spaces.
A few words that say a lot:
A book that influenced your life: Untouchable by Mulk Raj Anand
Luxury in one word: The highest level of quality and craft
The future of digital in one word: Integration [between the digital world and analogue world]
If you were to only pick one colour: Green