Alexander Chetchikov is the CEO and Founder of the Luxury Lifestyle Awards, an online platform that uses crowdsourced opinions to rank luxury brands globally. The platform also celebrates best in class luxury brands with its own awards and helps promote high-end brands to an affluent audience.
With a background in marketing and communication, Alexander focused his career on the luxury industry for the past 10 years. Alexander helps brands such as Visa, Intercontinental Hotel, and Pernod Ricard engage with their affluent consumers.
Alexander Chetchikov's luxury network spans across Europe, the United States, the Middle East, and Asia. He's now leveraging his connections to help high-end brands engage with luxury influencers and promote their products to affluent Millennials on social media.
Alexander Chetchikov rethinks the Luxury Lifestyle Awards for digital.
Luxe Digital: Hello Alexander, thanks for taking the time to speak with us. I would like to start with the meaning of luxury. What does the idea of luxury evoke to you?
Alexander Chetchikov: I like to say that the modern concept of luxury is primarily about reflecting the importance of the image rather than the essence of an object. The price structure of luxury goods and services is indeed dominated by a hedonistic image that provides status over function. This is the primary reason, for example, for women to strive to buy a Hermès handbag that costs 5,000 to 10,000 Euros, instead of a cheaper alternative from a generic brand.
Luxe Digital: What do you think is driving such behaviours for luxury consumers?
Alexander Chetchikov: I believe that in our modern society, everyone is the bearer of a code. Ideas, opinions, stereotypes and preferences are all contributing to how we define our identity, often by opposition to certain members of the society or by trying to integrate certain groups. Brands are thus a very strong element of self-identification. Brands can reflect instantly the kind of person that you strive to be and what your status is. When we purchase luxury brands, we answer that ego need.
Luxe Digital: How about the tradition and craftsmanship that go into producing high-end luxury goods? Wouldn't that be a driver behind the purchase?
Alexander Chetchikov: Undoubtedly. Quality, comfort, style, uniqueness, and personal touch are all attributes of a luxury brand. But that doesn't justify the price alone. When buying a luxury product, consumers are above all else buying a dream. A dream of owning a rare object, available only to a small group of people.
Luxe Digital: The digital transformation of luxury has opened the door for new high-end brands to emerge and target high-net-worth individuals. Why do you think the affluent consumer market is so appealing to these new brands?
Alexander Chetchikov: Earning money today is easier than it has ever been in our history. The number of high-net-worth individuals is growing more rapidly every year. Athletes, movie and show-business stars, digital entrepreneurs, and crypto-investors are all new categories of affluent consumers that didn't exist a generation or two ago.
Historically, fortunes were primarily inherited or made by people who had the means to improve production or grow capital and assets. Today, anyone can generate revenue within a much shorter period of time with tools available nearly to all. These people are the "new" consumers. These new affluent consumers want to enjoy their wealth with luxurious experiences. New products and brands are created every day to answer that demand.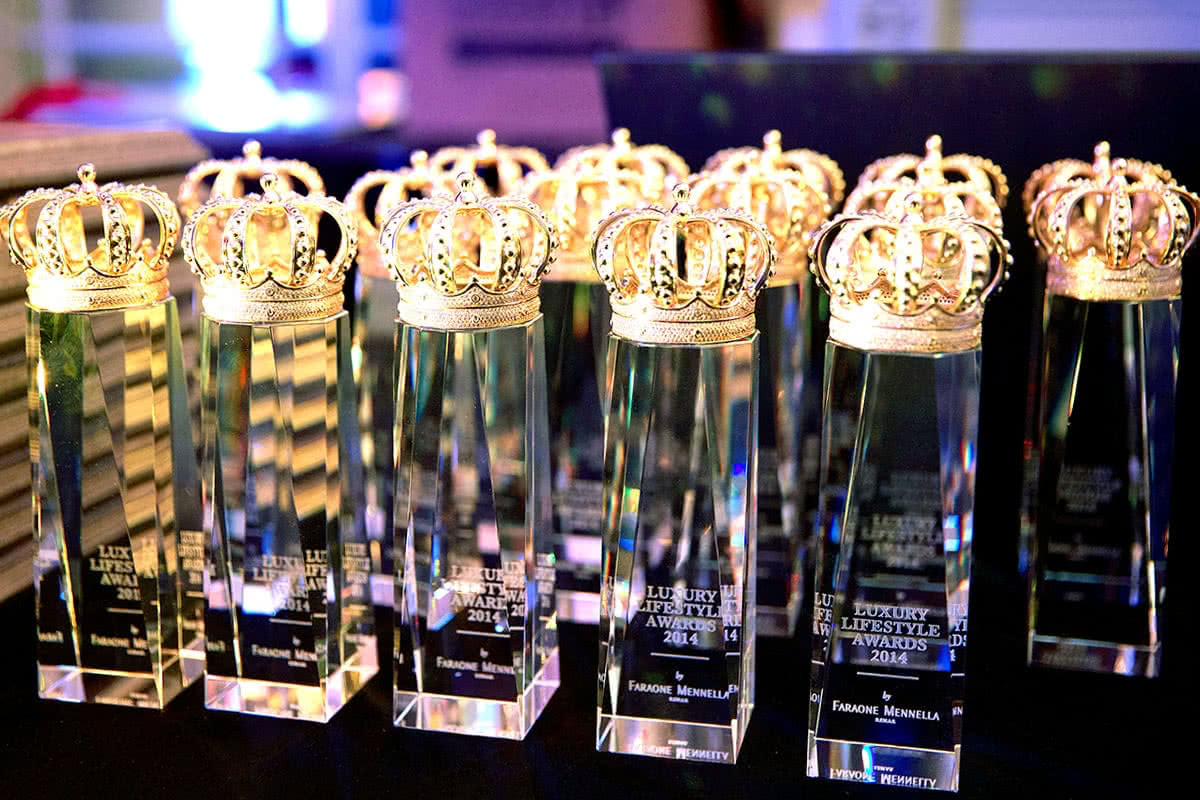 Luxe Digital: What do you see as being the most important trends affecting modern luxury brands today?
Alexander Chetchikov: There are many trends affecting the luxury industry, but the most important to me is the deep integration of offline and online operations. And I believe that the online version of luxury businesses is starting to prevail.
Companies are increasingly opening online stores and online showrooms. New digital services and applications are appearing constantly. You can now book an expensive hotel or restaurant online instantly or pre-order a new fashion collection. And that's exactly what traditional luxury brands were trying to avoid 5-10 years ago, thinking that digital wasn't pertinent to their world. They thought that digital would devalue their style, nobility, and traditions. And now those same brands are trying to catch up with new high-end digital brands.
Luxe Digital: How do you think digital will shape the future of luxury?
Alexander Chetchikov: The main challenge for luxury brands in the coming years will be the development of direct engagement with their affluent consumers, bypassing traditional sales platforms and marketing channels.
The notion of a target audience will disappear. Every consumer will become personalities. Luxury brands will know everything about their consumers: when their birthday is, when their relatives' birthdays are, what products they prefer, what their favourite colour, movies, and vacation destinations are.
Today, the problem isn't to gather information on your consumer, but rather to extract insights from those big data. And based on this information, luxury brands will communicate with their consumer directly. The main marketing channels to communicate will be your social media profile and your email.
The chain of distribution and communications will thus get shorter. Luxury distribution will not only rely on the number of brand stores all over the world but also on the number of consumers' accounts gathered.
Luxe Digital: Tell us more about the Luxury Lifestyle Awards. What is it and why is it important for luxury brands?
Alexander Chetchikov: The Luxury Lifestyle Awards is an online ranking platform for luxury brands. We take crowdsource opinions to rank luxury goods and services all over the world. The award promotes the best brands in their category.
Our task is to gather and analyze the preferences of affluent consumers towards luxury brands across countries and industries (hotels, restaurants, spas, cosmetics, real estate, financial services, etc.). We select the best of the best among the luxury brands to help luxury consumers decide which brands are right for them. Our goal is to simplify the purchase decision for luxury clients.
Luxe Digital: You've recently decided to transition the Luxury Lifestyle Awards from an offline ceremony to a purely digital experience. Why is that?
Alexander Chetchikov: For the same reason that we've seen over the past few years: a decline in offline luxury retail sales across the world. Today, not all luxury brands are present at fashion shows and high-end companies are restricting the number of business trips that they are willing to take. Offline events are just not as important and necessary as they were just a few years ago.
We used to travel the world to gather people in 5-star hotels, award the best of the best, organise shows and banquets. But the world is changing. Information is now shared instantly, in just one click. Nowadays, you don't need to travel the globe to be international. We decided to keep up with the time and integrate digital at a deeper level in our organisation.
Luxe Digital: What is next for the Luxury Lifestyle Awards?
Alexander Chetchikov: Our objective is to become the world's number one luxury ranking platform. We want to cover as many countries and market segments as we can – and not only for popular niches such as hotels, spas, restaurants, wine, but also many others, like development, green tourism, nutrition, accessories, and luxury experience – their number is growing faster and faster every year.
Luxe Digital: To conclude, what do you think luxury brands need to master in order to stay relevant in the future?
Alexander Chetchikov: Credibility is, in my opinion, the most important element that luxury brands need to develop in order to gain a competitive advantage. Nowadays, that means having more brand enthusiasts and brand ambassadors ready to support your brand and stand by it. Louis Vuitton bags are a good example. Every woman that carries a Louis Vuitton bag is the best advertising medium of the 21st century.
A few words that say a lot:
A book that influenced your life
"The Alchemist" by Paulo Coelho.
Luxury in one word
Ego
The future of digital in one word
Big Data