The roar of the engine, the smell of fresh leather, and the dreams of high speeds and endless roads ahead: nothing spells adventure quite like your own, built-from-the-ground-up motorbike.
Sure, you could head to your nearest store and buy a pre-built bike, or you could check out some of the best custom motorcycle builders and build one yourself.
And, let's be honest, the latter sounds like a lot more fun. As well as being able to personalize your new custom-made motorcycle right down to the tiniest of details, you'll also get the chance to learn from some of the industry's finest in the original homes of famous custom motorcycle builders.
From the coolest custom Harley builders in the United States, through to the custom Chopper builders all the way from Europe right through to Taiwan, the best custom bike builders come filled to the brim with skills and knowledge; the vehicle equivalent of a kid in a sweet store.
Read on for our list of the coolest custom motorcycle builders across the world — in no particular order — ready and waiting to turn all of your motorcycle dreams into a reality. The final step? Hitting the road and never looking back.
The 21 best custom motorcycle builders
GRID Cycles / Purpose Built Moto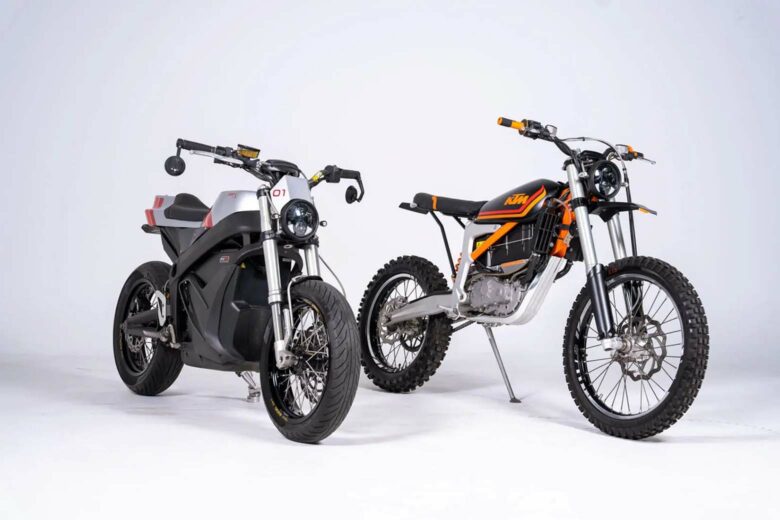 ​​If electric motorcycles are the future — then GRID Cycles / Purpose Built Moto are the ones to watch on this list. Tech and classic bike building have been fused together to create a company that makes top-end electric bikes with classic motorcycle styling. Tom Gilroy from Purpose Built Moto is one of the best-known custom motorcycle builders/filmmakers in Australia — he partnered with Tech Founder Tobin Page to create GRID Cycles.
The genesis of GRID was simple — get more riders excited about electric motorcycles. Anyone who has ridden an electric motorcycle knows it completely transforms riding expectations — the torque, the linear power, and enveloping ride experience. However, most electric motorcycles on the market don't look great.
GRID is taking the best electric motorcycles out there — Zero, Livewire, Energica then giving them upgraded components and the iconic custom bike looks. Their first two creations — the Street Tracker and Scrambler epitomize the vision. GRID is currently taking orders in Australia. They have Adventure, Supermoto, and Cruiser models in the works right now. We can't wait to see them…
Craig Rodsmith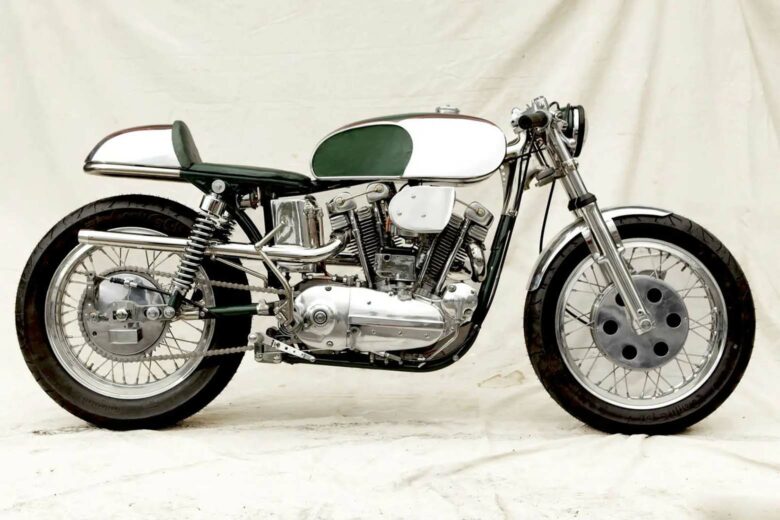 Australia-born and North America-bred, Craig Rodsmith is an expert when it comes to infusing motorcycles with a unique, punk rock edge. A true specialist in his field, Rodsmith works out of Lake County, Illinois, and is famed for his custom masterpieces and intricate designs.
If you're looking for a one-of-a-kind design, this is the shop to go for: none of Rodsmith's pieces are ever the same. Cafe Racers, Bobbers, and Choppers are some of his favorite bikes to recreate, but nothing is out of the question. This shop also builds entirely custom bikes from the ground up, if you've got an idea in mind but no further clues from that point. If you're looking for an international fusion of custom motorcycle builders, Craig Rodsmith is one of the best choices out there.
Popbang Classics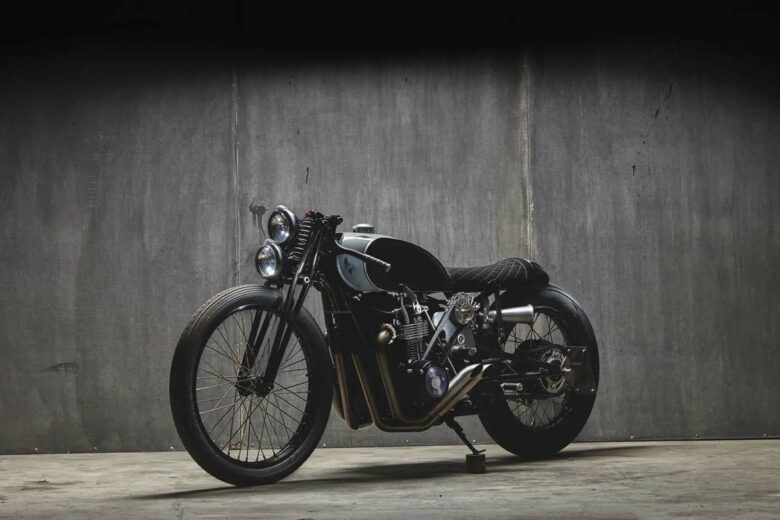 If it's got wheels, it's something that PopBang Classics will be interested in building upon. As its name suggests, this custom motorcycle builder excels when it comes to older bikes that are well overdue some care and attention. Even if the bike you're interested in renovating is falling apart, PopBang Classics' endless experience means a complete 180 is only the beginning.
This motorcycle customization shop is based on the Gold Coast, Australia, but has all the contacts to incorporate specific pieces based domestically or overseas. They incorporate classic brands at accessible prices, making custom motorcycles turn from a dream into a reality.
Hookie Co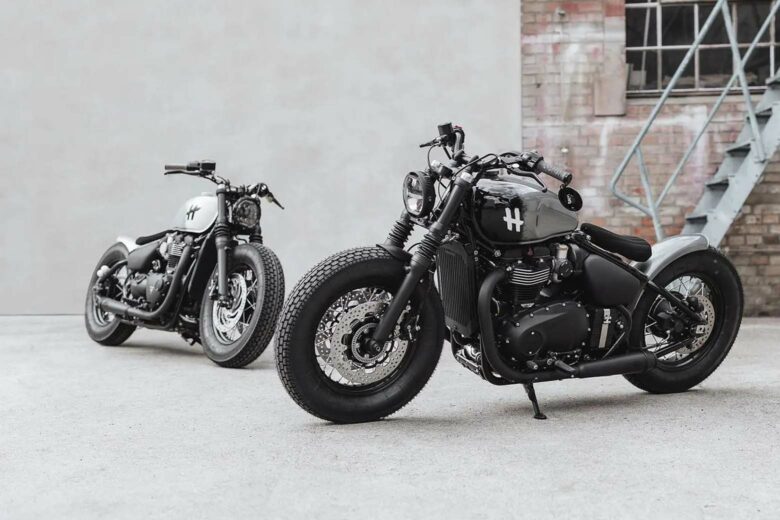 The Germans are famed for their incredible engineering and slick designs, and Hookie Co brings together the best of both. Based in Dresden, Germany, this custom shop does not only complete renovations but also sells goods and parts as well as its own merch.
Hookie Co aims to not only extend the life cycle of your motorbike but also to protect its original character, with holistic developments that always look authentic. Better yet, it's also a sustainably led company, which means using environmentally friendly methods and goods wherever possible. Hookie Co was the first workshop in Germany that combined a garage with a coffee shop, so you can have a strong brew while designing your custom piece.
DAB Motors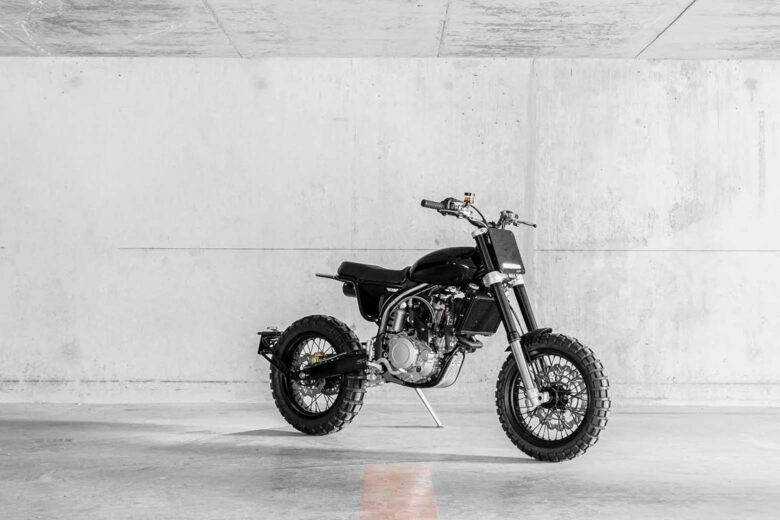 Dab Motors brings together the best of the past with the best of the future: a true fusion of design that's somehow classic and timeless while being futuristic and unique. Each bike comes filled to the brim with personality; Dab doesn't hold back when it comes to getting to know each of its customers before renovating a bike from wheels to finish.
Based in France, it's a shop that ultimately encourages your wildest fantasies when it comes to designing a bike; leading you to believe that nothing is out of the question. The only limit when it comes to Dab Motors is gravity.
Hazan Motorworks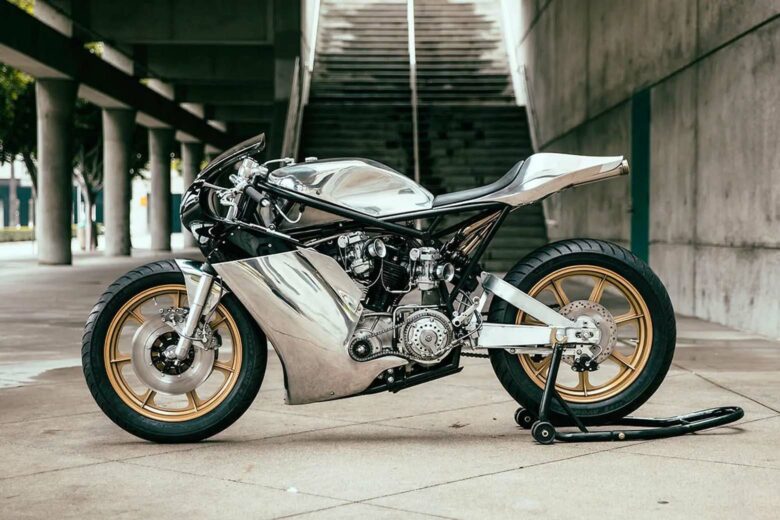 Much like almost everything else that births from Los Angeles, California, Hazan Motorworks is seriously cool, a custom motorcycle shop that knows what's what in the world of bikes and isn't afraid to push the boundaries.
One of the best parts about this custom-made motorcycle shop is how personally tailored each bike is: each design is done entirely by one person: Max. He brings together his home base of New York and his previous experience of upcycling bikes as a hobby and uses that knowledge to create bikes that would look more at home in a superhero movie than they do in real life.
Roland Sands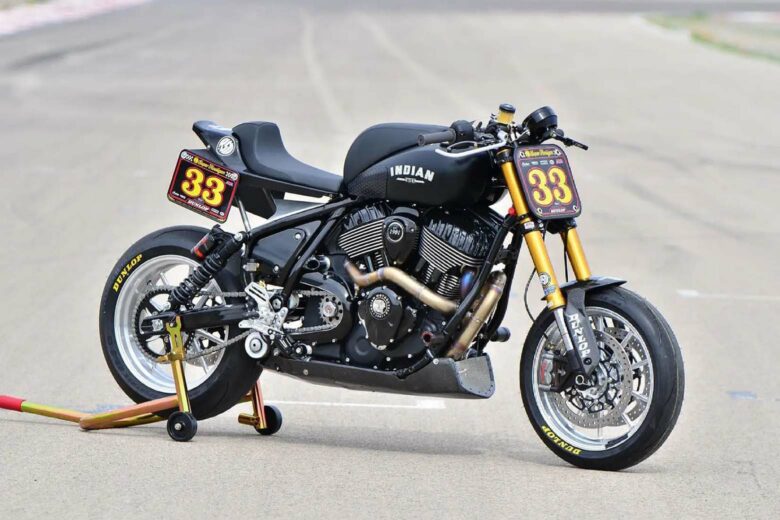 Motorbikes, surfing, art, and music: Roland Sands isn't just a custom motorcycle builder but something bigger and more impressive: a community of all things creative that so happens to focus on seriously impressive motorbikes.
The list of things that Roland Sands can do in the world of motorbikes is virtually endless; from simply adding in the latest pieces to your existing bike right up to bringing your dream motorcycle to life in front of your eyes. Based in Long Beach, California, it's no surprise that this custom shop has a huge following and a constant list of ever-ready clients, just waiting for Roland Sands to take the wheel.
Revival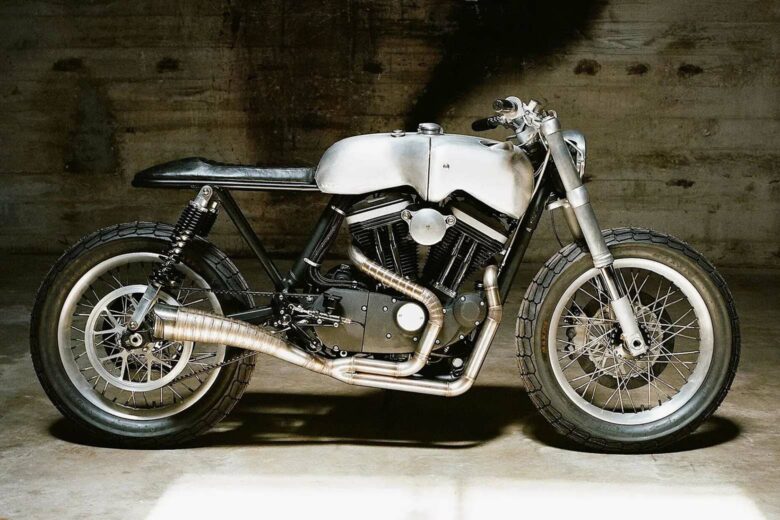 Revival doesn't call itself a custom motorcycle builder; it calls itself a design house. And the design is something it does unlike anywhere else, with a huge online shop bringing together custom parts in every color of the rainbow.
Shopping at Revival is a little like the motorcycle lover's equivalent of a child in a sweetshop: you won't know where to look first or what to pick. But the beauty here comes in taking your time, listening to the experts, and enjoying every step of the process as your ideal bike comes to life. Based in Austin, Texas, you'll come here to build your bike and dream of driving it all over the US when you're done.
Thornton Hundred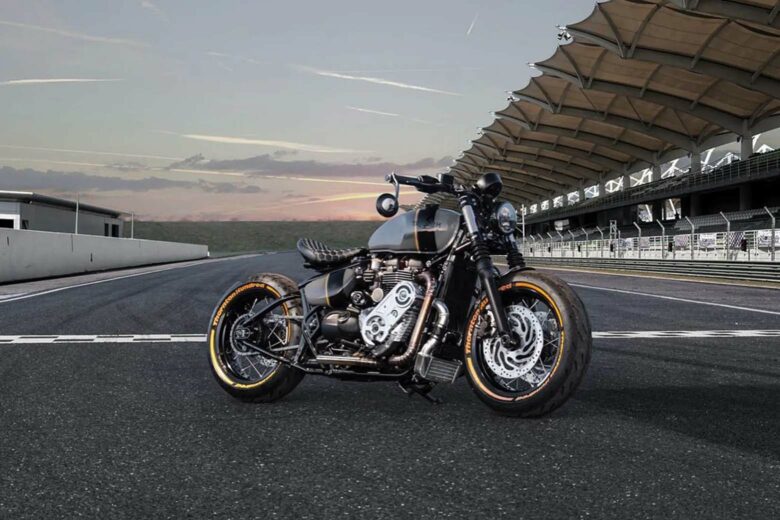 Thornton Hundred is one of the most loved custom motorcycle shops in England, operating out of Milton Keynes but selling parts and services to people all over the country. An expert in the field when it comes to all and any kinds of renovations, Thornton Hundred was created to give its customers a truly unique modification experience.
This is a brand that errs on the side of caution, prioritizing drivability over anything else. That means the finishing result looks seriously impressive but is equally enjoyable to drive. It uses modern techniques like 3D scanning to reverse engineer factory components and CAD software to design boundary-pushing components.
Auto Fabrica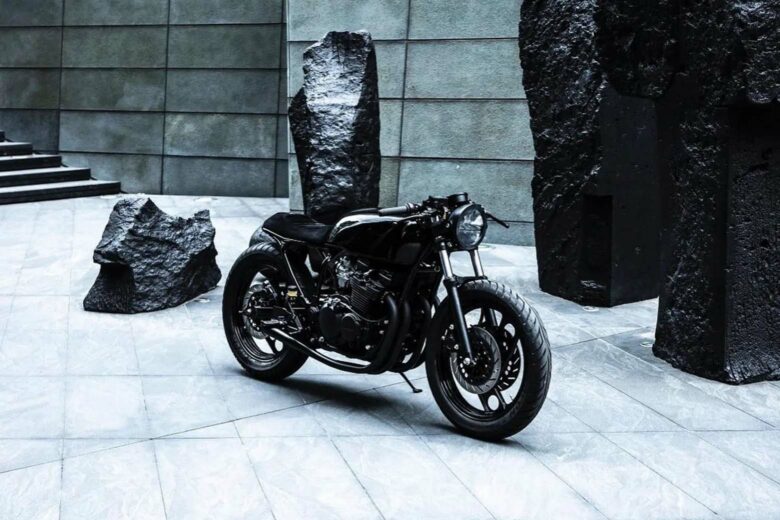 Auto Fabrica was designed for dreamers. The brand's workshop is set up to design, prototype, manufacture, and build your ideal bike from a concept right through to the final product, giving you help and advice every step of the way. It doesn't matter how outlandish your ideas might be — this custom bike shop is well versed in the cool through to the crazy and everything in between.
Looking through the brand's archive of creations is enough to send your mind spiraling into all of the other bikes you could design in the future. Those with spontaneous personalities need not apply: the chance of signing up for one bike and walking out with a whole fleet is much too tempting here.
Deus Ex Machina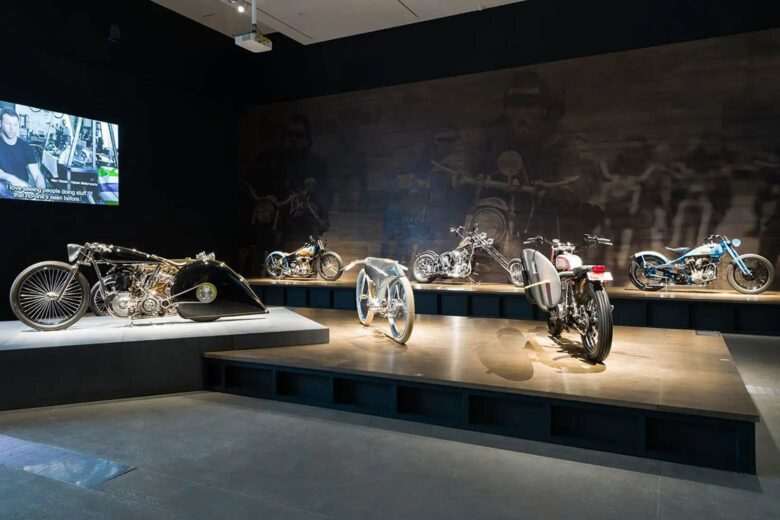 You'll find Deus Ex Machina shops all over the world — from the United States right across to Indonesia and Australia. One of the most famous motorcycle builders in the game, a Deus Ex Machina build is something you'll end up talking about with strangers just thanks to the instant recognition of their designs.
Classic bikes, renovated, is the style that Deus Ex Machina usually focuses on, with a penchant for old-time customs with a modern spin. The most famous spot is in Venice Beach, California, but Deus Ex Machina's fanbase — and motorcycle builds — span far and wide across the globe. If you're really looking to get involved, Deus also sells its own merchandise.
Kott Motorcycles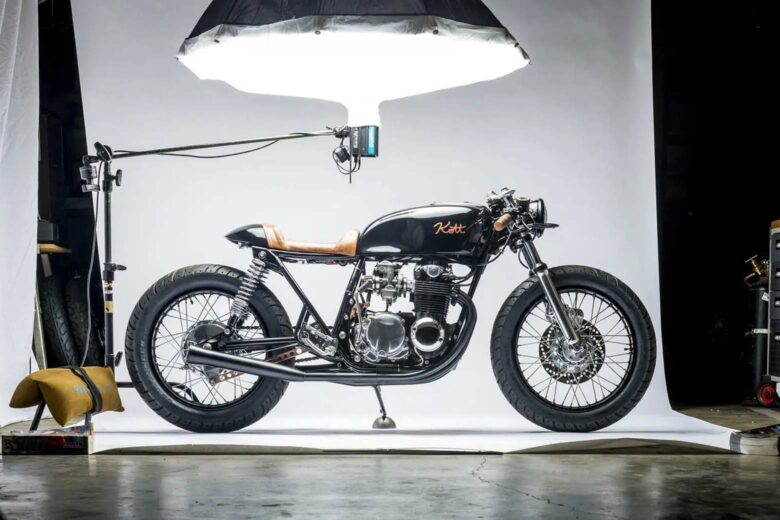 Kott Motorcycles isn't afraid of any kind of renovation, but the brand specializes in late 70's Honda CBS. This independently-owned company is based in Los Angeles and is the place to go if you're dealing with a vintage motorcycle. The main objective of Kott Motorcycles is to bring new life to antiquated machines, in a way that looks just as slick as when the bike first came to life, but with all the modern elements that ensure it's a joy — and safe — to drive.
Performance and mechanics go hand in hand here, with a strong focus on redefining all aspects from front to back and bottom to top to create a more ergonomic and elegant machine while embracing the original vintage soul of each bike.
NYC Norton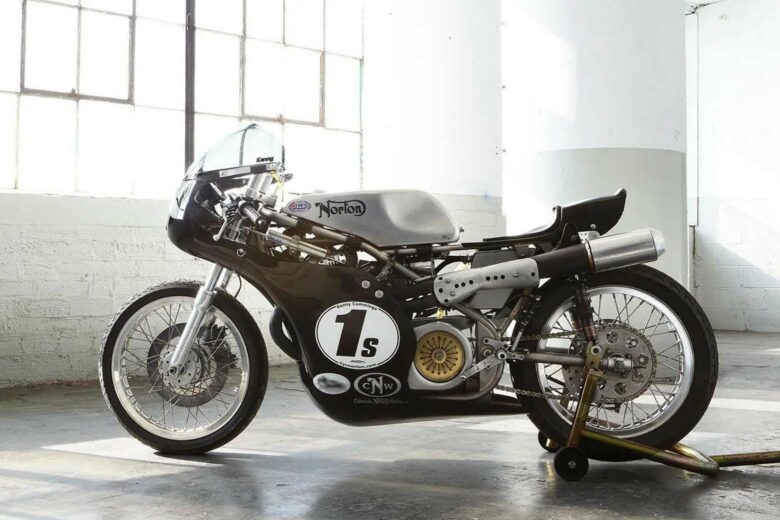 NYC Norton is all about aesthetics. Of course, this brand keeps functionality and mechanics at the forefront of each design, too, but the aesthetics here are what really shine. Each bike this brand puts its hands on is a thing of beauty; a bespoke creation that's pulled together with you right there, ensuring a finished piece that you're over the moon with.
From full Commando restoration to one-of-a-kind specials or a world-class race bike blueprinted from the crank up, NYC Norton promises a dedicated workspace to bring your design to real life.
Diamond Atelier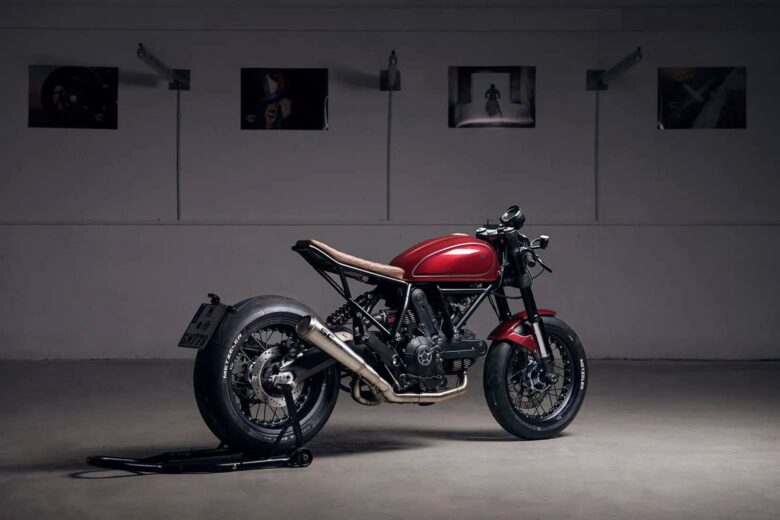 Munich Based Diamond Atelier is inspired by the urban environment, which means sleek designs, cool colorways, and deft performance. This forward-thinking brand is all about the future, incorporating a new mindset into older bikes and a unique progression in every piece.
There are motorcycle builders that take pieces from the same old catalogs and bring them together in standard, understood ways. Diamond Atelier prides itself on doing basically the opposite of that: building its own pieces wherever possible and infusing them differently into never before seen creations. It might be based in Germany, but this growing custom bike shop has customers spanning far wider than just one country.
LC Fabrications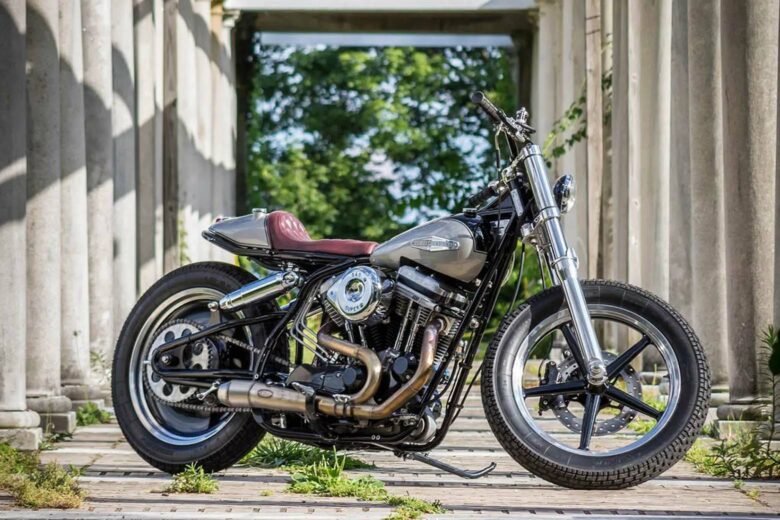 LC Fabrications, based in Virginia, US, specializes in custom parts for Sportsters and modern Triumphs. A brand that stretches back six generations, it's one that's proudly American-born and American-made, merging classic designs with years of experience to create one-of-a-kind machines that mean business.
Inspired by the craftsmanship of the past, LC Fabrications has the ability to take virtually any piece of metal and transform it into something beautiful in the world of American custom motorcycle builders. As well as building custom bikes, this shop is also a gold mine of bike parts, if you're looking for something specific to add to an existing bike.
Down & Out Cafe Racers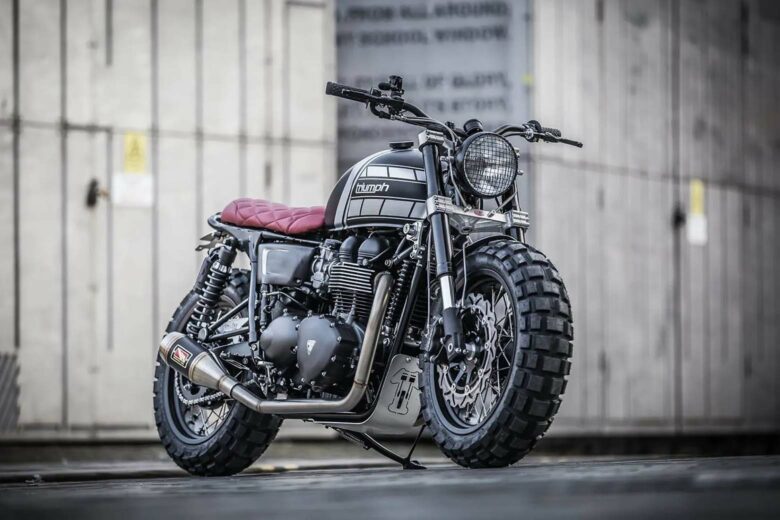 Down & Out Cafe Racers' showroom will bring you back to olden days Americana, even from its base in Rotherham, England. Everything about this shop will inspire you to get back into the world of custom motorbikes, whether that's in the form of dreaming up your next machine or plotting road trips afar on an existing one.
It's a shop that does far more than simply do up a bike: Down & Out Cafe Racers will envelop you in its passion for all things bike-related. Better yet, it's also home to a motorbike-themed cafe, where you can grab some (locally famous) food and admire the bikes constructed in front of you.
Lowbrow Customs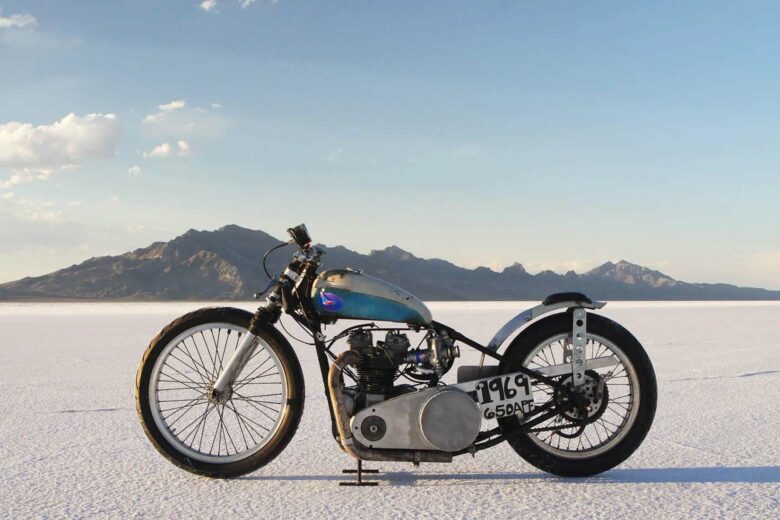 There's nothing lowbrow about Lowbrow Customs. Everything about this Ohio, US, store is impressive, from the large community following its each and every move right through to the mine of information that stems from everyone that works there. One of the most popular custom builder stores in the Midwest, it focuses on custom parts and accessories for Chopper and Bobber motorcycles as well as problem-solving for all and any kinds of bikes.
It's also just a great builder if you're a motorbike fan but don't have many friends with the same interests: turn up at Lowbrow Customs, and you'll find yourself immediately welcomed into a large community where technical support and bike curation sit alongside chats about your dream bike.
Hageman Cycles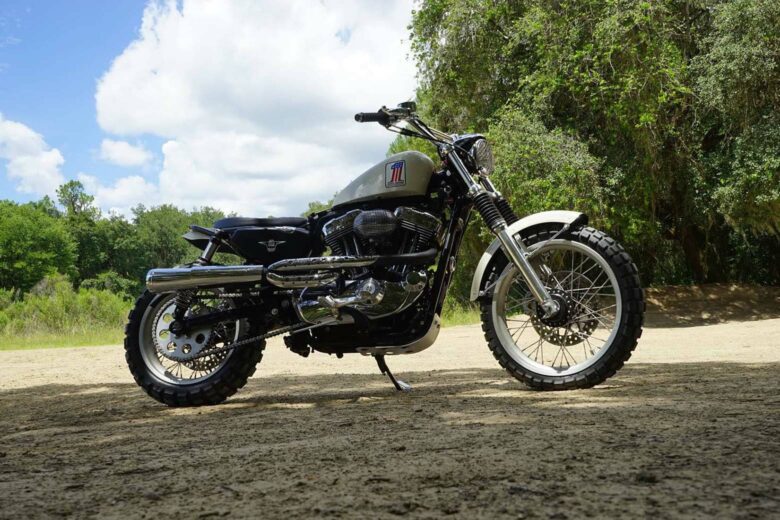 Hageman Cycles is — in its own words — obsessed with perfection. This small shop, working out of Florida, US, creates beautiful bikes that are show-worthy and almost too good to ride. The brand's expertise originally lay in the world of Harleys, but has since branched out to cover all sorts of renovations and builds.
It doesn't matter how old or ugly your bike may be — in fact, the older and uglier, the bigger the challenge — Hageman Cycles has the skill, knowledge, and creativity to turn it into something incredible. A wealth of information and 11 years previously working at a Harley dealership ensures everything here is more than premium quality.
Death Machines of London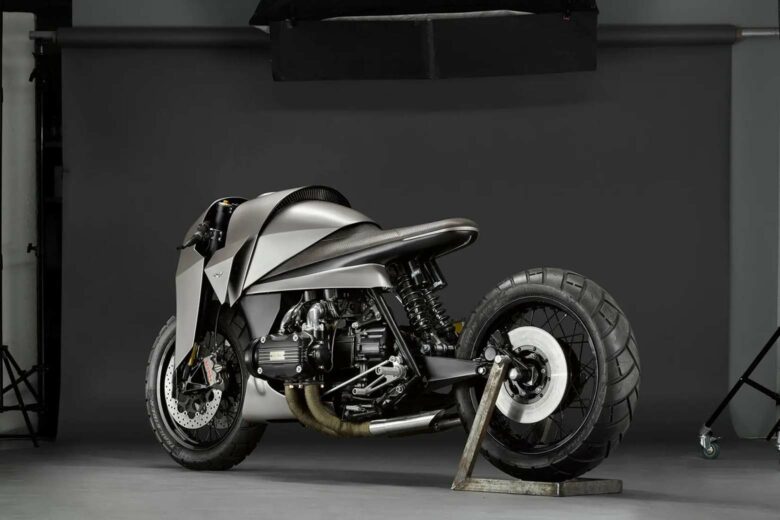 Death Machines of London might sound a little intimidating but this England-based store is one of the best when it comes to custom motorbike knowledge. A quick wander through their store or a scroll through their website will reveal just a handful of the incredible bikes they've curated over time.
Taking standard bikes and renovating them into builds worthy of endless attention, each Death Machines of London build comes complete with the brand's unique touch. Expect 3D printing, artisan leatherwork, and all of the technical terms under the sun. Even if you don't fully understand the process, you'll trust the outcome here.
Rough Crafts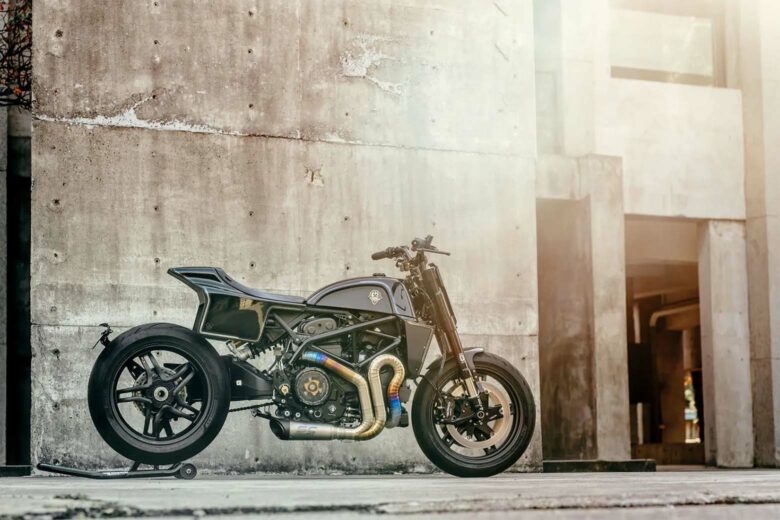 What do you get when you blend together custom motorcycles, graphic design, product development, and seriously cool street art? Rough Crafts, a professional design powerhouse based in Taiwan that creates bikes with a difference. Even if you might not consider Taiwan to be a leader in the custom motorcycles manufacturers industry, you'll reconsider when you learn that Rough Crafts founder and lead designer Winston Yeah has previously been invited by both BMW and Yamaha, among others to build and customize some of their most impressive pieces.
Rough Crafts ensures that a finished bike works together in complete harmony, from the proportions and the quality right through to the cut of the tank and the factory finish.
Classified Moto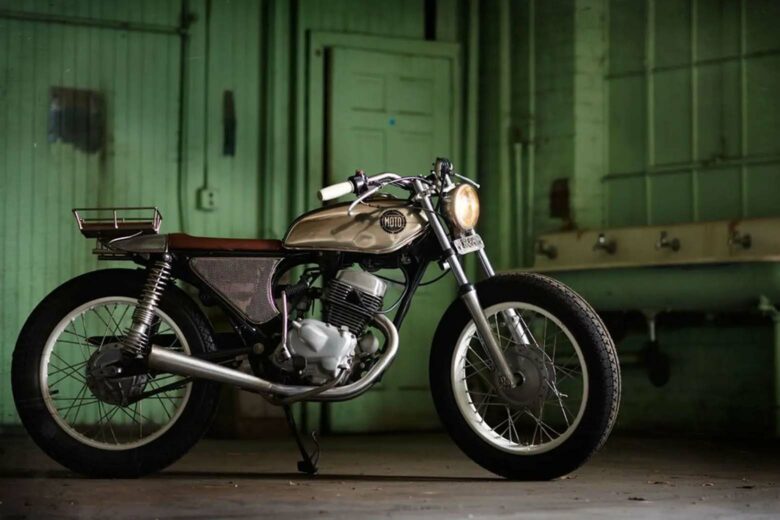 Known for its Frankenstein-like combination of old and modern components, Classified Moto doesn't hold back when it comes to showing its true colors and one-of-a-kind personality. This Virginia, US, based shop is known for its signature style of motorcycles that can only really be categorized into its own team.
It's also a place that does things quietly, with a showroom that's not typically open to the public at a secret location. The result? Bikes so streamlined and so perfectly put together that you'll genuinely believe there's a little bit of magic circulating around the secret showroom. If you do ever get a chance to wander around, you'll spy incredible custom builds and any number of old bikes being brought back to life.
Frequently asked questions about custom motorcycle builders
What is the best custom bike?
Some of the best custom bikes in the world are 485 Design's XR400 "Supercafe" and the IT200 Supermoto X Dirt Twins By Bullet Bob Moto. Our full guide breaks down all of the best electric motorcycles if you're looking to build your own bike.
How much do custom bike builders make?
Custom bike builders make, on average, around $34,220 per year in the US. Salaries can be as high as around $50,000 for bike builders with impressive skill sets or unique talents. Famous bike builders can earn far more over time.
Is it cheaper to build your own motorcycle?
It's usually cheaper to buy a pre-built bike rather than designing your own bike, but a personalized and customized bike is far more fun and results in a ride that's personalized to your exact taste and style.