Ever wondered what token gating means and how it can be used to drive more sales and customer loyalty? This article is part of a mini-series looking at the application of blockchain technologies for the luxury industry. You'll first discover the definition of token gating before seeing some concrete examples of how the idea can be leveraged for your brand.
Check our definitions of blockchain and NFTs to learn more about these concepts.
Token Gating definition: The meaning of token gating
Token gating in the context of Non-Fungible Tokens (NFTs) refers to a verification method for controlling access to NFTs based on certain conditions or rules. Implemented by NFT projects to create value for community members, token gating allows projects to reward NFT holders by creating exclusive content, events and other restricted benefits that are available only to those specific token holders.
By limiting access to NFTs based on various factors, creators and brands can leverage token gating to create a strong sense of community through exclusivity. Ownership is the most obvious condition used for token gating, where a brand may limit access to an elite event to holders of a specific NFT. Alternatively, a creator or brand may gate access to special benefits based on time or other conditions, such that the NFT becomes more valuable as time goes on and is only accessible to those who have held the NFT for a certain period.
How does token gating work?
Gaining access to token gated benefits is generally a straightforward process. NFT projects usually require you to verify your ownership of a certain NFT by connecting your crypto wallet or signing a message. Once the community token is verified, access is granted and exclusive content is unlocked.
Some token gating systems are developed in-house by the project teams themselves. For instance, the Board Ape Yacht Club, one of the most famous NFT projects, employs token gating to offer exclusive content to its membership card holders. They have designed a portal on their website where token holders can connect their wallet to gain further access.
Alternatively, some NFT projects use airdropping to grant benefits to a selected group of people. While others are collaborating with companies that specialize in safe token gating solutions, such as Tokenproof. Tokenproof enables NFT projects to provide token gated benefits without requiring holders to connect or carry their crypto wallets.
Popular uses of token gating
Creators, NFT projects and brands use token gating to create value, scarcity and community for token holders. And while there the options are endless for how this can be achieved, these are some of the most popular ways to do it:
Gating Content
Creators and brands can create value for token holders by using token gating to grant access to exclusive content. This is also known as content gating and is one of the most popular ways in which token gating is implemented. Discord's capitalization of content gating is a good example of this. Discord creates value for members through token gating by providing exclusive access to certain channels or features within the platform that are only available to users who hold a specific Discord token or meet certain criteria.
Exclusive Events
Access to exclusive events is another popular application of token gating. Not only does it create value token holders, but it creates a strong sense of community amongst like-minded individuals. Chicago-based, multimedia company, Lyrical Lemonade, achieved this with its release of its first Lyrical Lemonade NFT collection, The Carton NFT. Limited to 500 unique pieces, one of the benefits of owning a Carton NFT is a three-year access to Lyrical Lemonade's Summer Smash festival. To access the festival, tickets were airdropped to all Carton NFT holders.
Merchandise
NFT projects and brands can use exclusive merchandise and token gating to create value for token holders by offering them access to unique and limited edition products that are only available to NFT holders. Limited edition products can be used by NFT projects to increase the demand for specific NFTs. But token gated merchandise can also be used by luxury brands to verify the exclusivity of certain products. Because the number of NFTs released is publicly available on the blockchain, a brand cannot incorrectly market how few limited edition products have been released. This method of verification can make limited edition merchandise more valuable.
Token gating for luxury brands
Token gating isn't just for big NFT collectible projects such as the Bored Ape Yacht Club, it can also be an innovative marketing tool used in the future of luxury brands.
Benefits
Creating exclusivity: By making certain products or benefits only accessible to NFT holders, brands can create a sense of exclusivity and differentiation from their competitors.
Building brand loyalty: Brands can incentivize customer loyalty and create a dedicated fan base by building a stronger relationship with their customers through unique offerings and a sense of community.
Increasing brand value: By leveraging exclusivity, brands can drive demand for their products and increase the value of the brand name.
Providing data insights: By tracking NFT ownership and access to token gated benefits, brands can gain insights into customer behavior and preferences, which can help inform future product development and marketing strategies.
Risks
Exclusion of potential customers: Token gating can create a barrier to entry for potential customers who may be interested in the project but do not own the necessary NFTs. This can limit the growth of the project and potentially lead to missed opportunities.
Wallet security: Token gating often requires NFT holders to connect their crypto wallets to the project's platform or website. If the project's platform is not properly secured, token gating can create a security risk.
Token Gating for luxury brands case studies
Gucci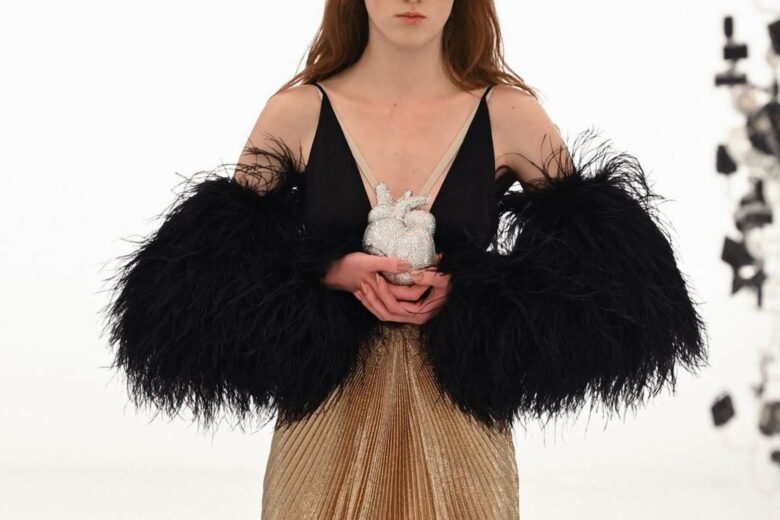 As one of the most popular luxury brands, Gucci knows a thing or two about how to leverage exclusivity to catapult desirability. And its use of token gating as a marketing tool is case in point.
In March 2021, Gucci launched its first NFT project called "Gucci Aria" in collaboration with Arianee, a blockchain-based digital identity platform. The project featured a collection of four unique NFTs representing the looks from Gucci's Aria fashion show. From the beginning, the NFTs were only available for purchase by invitation, which was sent to select Gucci customers and collectors. This created an immediate sense of exclusivity and incentivized collectors to purchase the NFTs in order to be part of the exclusive group of owners.
Once released, Gucci used the NFT collection to offer highly-coveted token gated benefits to the token holders. These benefits included access to a special section of the Gucci App, where NFT holders could access exclusive content. The affluent label also offered NFT holders the opportunity to purchase a real-life version of one of the Aria looks. And it used token gating to host private cocktail parties for fashion week's who's who.
Yves Saint Laurent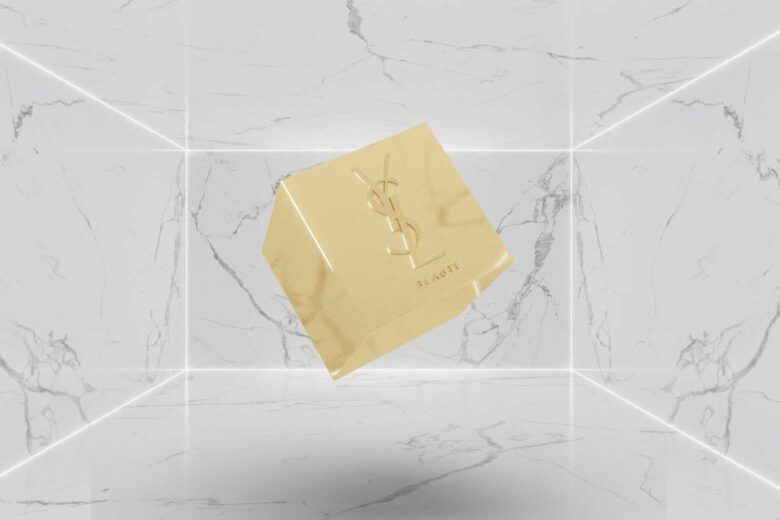 Launched in 2022, just before Paris Fashion Week, Yves Saint Laurent's token-gated website features multiple partnerships and privileges only available to token holders. The brand's first collaboration featured a partnership with musicians, Agathe Mougin and Kittens, unlocking access to the artists' exclusive content, behind-the-scenes footage and special events. Donating all proceeds to the charity, Abuse is Not Love, YSL highlighted the brand's forward-thinking, philanthropic spirit, while creating value for community members.
YSL is also using token gating as a reward for customer loyalty. In 2023, the Black Opium campaign gifted customers with YSL NFTs alongside purchases of the Black Opium fragrance. Used as a marketing strategy to create interest around the YSL fragrance, the NFTs acted as a gift voucher, but also gave holders unique access to a second NFT drop. And like most of the brand's NFT drops, all proceeds were donated to the Abuse is Not Love charity.
RTFKT x Nike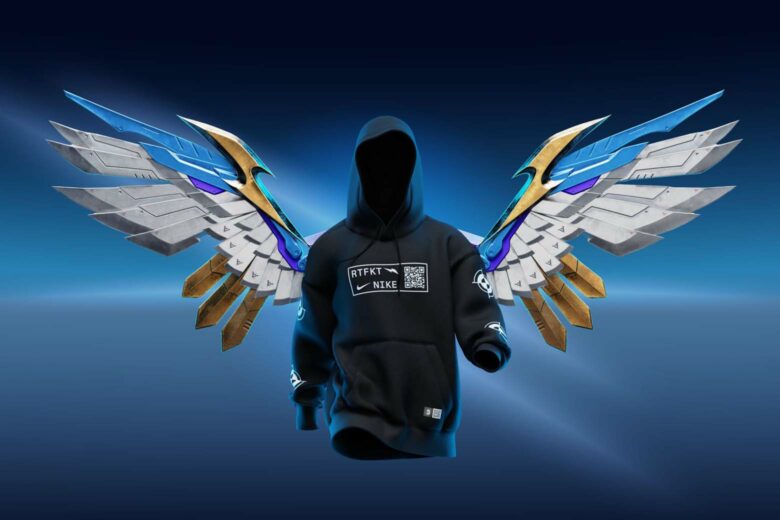 RTFKT (Artifact Studios) is a digital fashion company that creates limited-edition virtual and physical fashion items and collectibles. Since its inception in 2019, the luxury brand has harnessed token gating as a powerful marketing tool to create a sense of exclusivity. Token gated benefits include restricted virtual fashion shows, customized digital fashion items, early access NFT drops and access to gated communities.
In 2021, RTFKT was acquired by one of the world's most recognizable brands, Nike. Marrying the virtual world with the physical world, Nike-owned RTFKT released an NFT hoodie that allows token holders access to a limited edition Nike hoodie in the real world. Not only does this make RTFKT's NFT hoodie more valuable, but it also verifies the exclusivity of Nike's real-world hoodie, showcasing how NFT projects and luxury brands can collaborate successfully in the future.
Tiffany & Co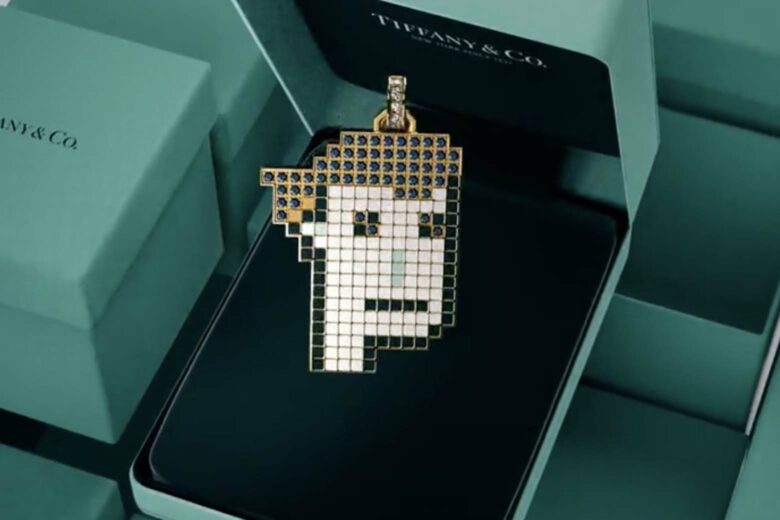 In 2021, Tiffany & Co partnered with one of the most successful NFT projects, CryptoPunks, by allowing CryptoPunk NFT holders exclusive access to customized Tiffany & Co CryptoPunk pendants. After a resounding yes to the brand's viral tweet "Shall we custom make @TiffanyAndCo CryptoPunk pendants available for CryptoPunk owners to order for 1 week?," the luxury jewelry brand made it a reality.
By drawing its followers into the project from the get-go, Tiffany & Co created a greater sense of brand loyalty and community, which would then be further emphasized by the release of exclusive token-gated merchandise. The brand later released a limited collection of 250 jewel-encrusted pendants, each priced at just over $50,000, which sold out in 22 minutes. This is a great example of how luxury brands can leverage token ownership to create hype around limited edition launches.
Prada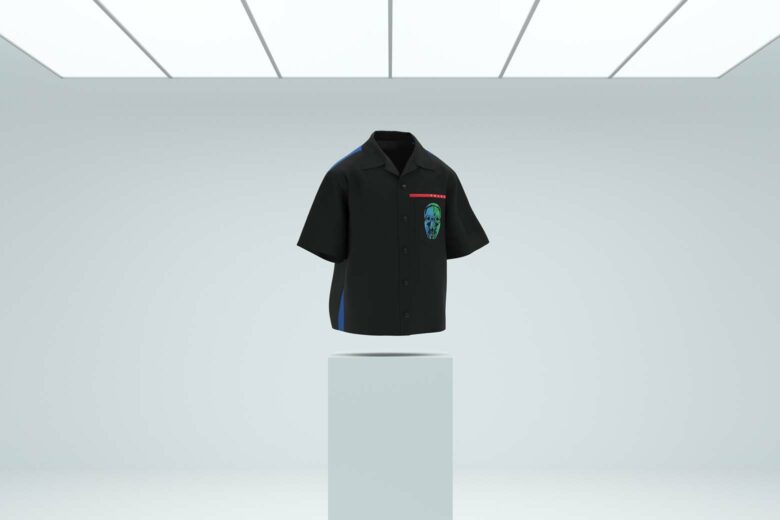 First introduced in December 2019, the Prada Timecapsule collection leverages token gating as an innovative marketing strategy. Every first Thursday of the month, a new Timecapsule NFT is released as an online exclusive for just 24 hours. Each drop is unique and provides token holders with exclusive access to limited edition products, elite events and other special benefits.
With a persistent emphasis on inclusivity and sustainability, the luxury brand is also using token gating as a way to market its values. The third Timecapsule NFT drop afforded token holders access to gender-neutral apparel. And the sixth drop featured limited edition shirts made from upcycled materials. While early drops focused on genderless, sustainable apparel, later drops are venturing into elite events. The thirty-fourth Timecapsule drop gave NFT holders exclusive access to the Prada Extends celebration in Miami. And the brand's thirty-sixth drop granted holders access to Prada Mode, a private social club focusing on contemporary art and culture.
Our take on token gating
Token gating can be a powerful marketing tool for luxury brands. Offering token holders exclusive access to elite experiences and limited edition products, token gating can be leveraged to build customer loyalty and a strong sense of community. By using token gating as part of their marketing strategy, luxury brands can also position themselves as innovative and cutting-edge, and attract a new generation of customers who are interested in the world of crypto and NFTs.
However, it's important to note that token gating is not without its risks, and brands need to ensure that they are using this strategy in a responsible and ethical manner. Brands should minimize the barrier to entry by making the sign-up process as simple as possible, so as not to exclude potential customers. And they should go to extra measures to ensure that the platform they are using to verify users' digital wallets is secure.
Frequently asked questions about token gating