Why settle for a good craft beer when you could be drinking one of the best beers in the world?
The rise of the craft brewery industry has paved the way for brands to introduce a wider range of lagers and ales in an unprecedented array of styles, strengths, and flavors.
From India to Ireland and Germany to Japan, it's becoming easier than ever to find a range of barrel-aged stouts, hoppy IPAs, and golden ales just a click away. The scene is growing more and more diverse, with an exponential number of breweries opening up around the world each year. As of today, there are at least 16,600 craft breweries in the world.
Need some guidance on how to choose the right craft beers? Keep reading to find out everything you need to know about finding the best beers to stock your fridge with.
No time to read through our entire list? We've chosen Founders Brewing Co. as the overall best beer brand and West Kill Brewing as the best value beer brand of the year.
The 23 best beer brands
Founders Brewing Co.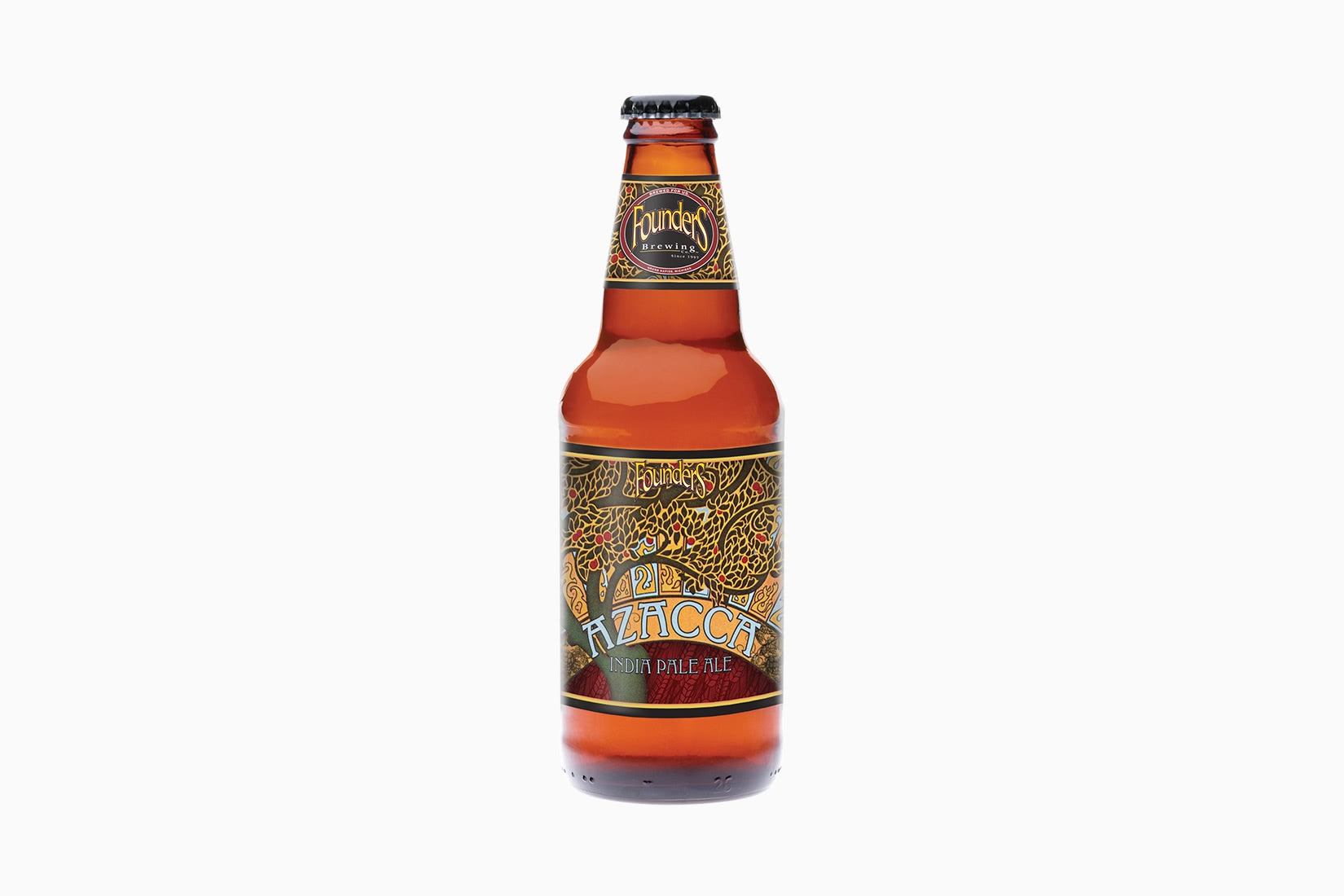 Michigan-based brewery Founders produces a range of excellent IPAs with intriguing flavor combinations. Its beers aim to push the limits when it comes to taste combinations, and its Azacca IPA is an example of just that.
This IPA boasts intense, tropical fruit notes mixed with a bitter pine aroma and a velvety texture. It's a balanced beer with some biscuity, malted notes, and tangerine and lemon to ensure its well-roundedness. A touch of caramel provides a sweet backbone to the citrus, while a good amount of visible carbonation puts this 7% ABV in prime position. Azacca is named after the Haitian god of agriculture and is a firm favorite for lovers of the brand. 
Best overall beer: Founders Brewing Co. Azacca IPA
| | |
| --- | --- |
| Country of origin | United States |
| Beer category | Ale |
| ABV | 7.0% |
Lagunitas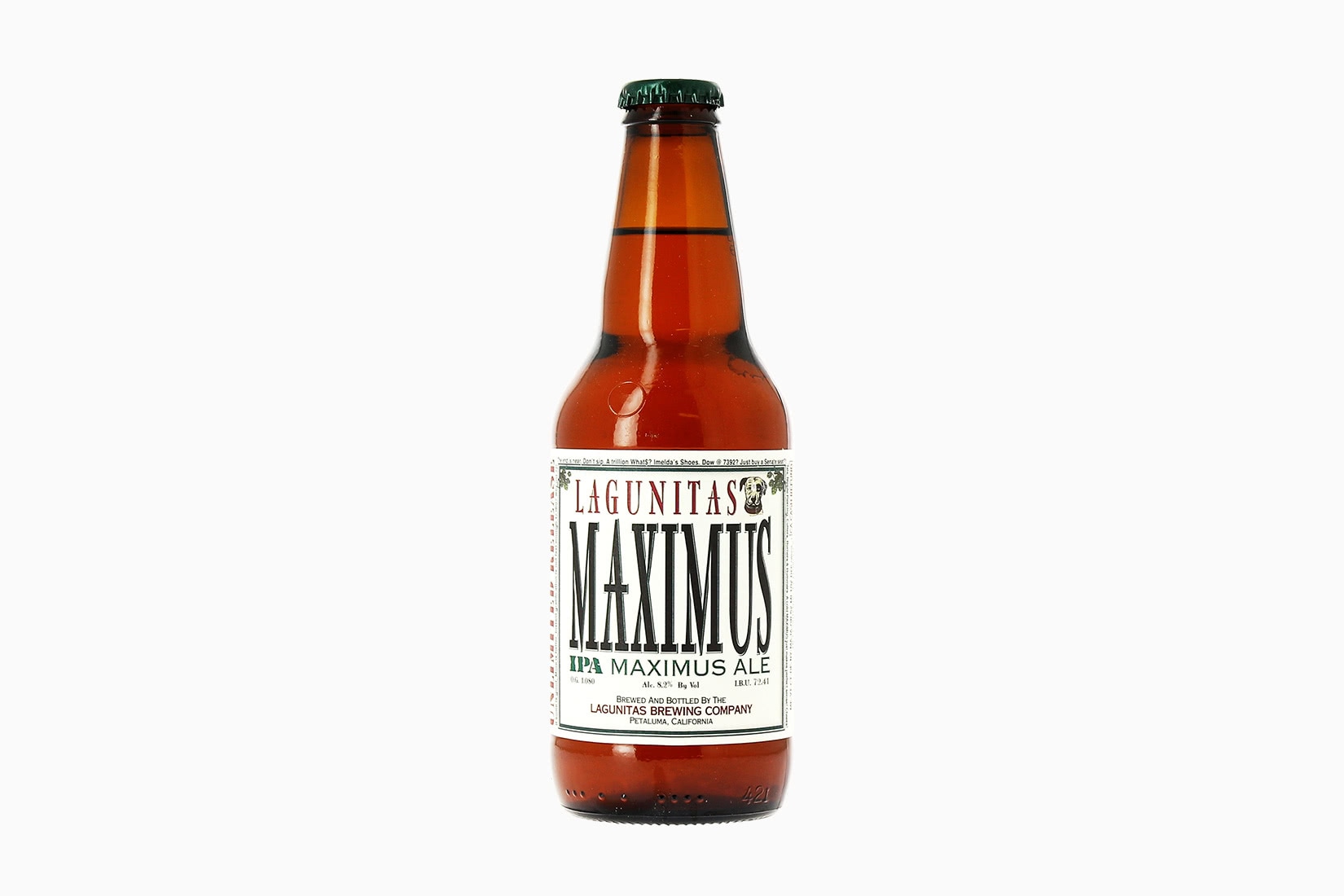 Lagunitas Beer Company doesn't do things by halves — no matter whether it's their branding or their beers. It produces a wide range of year-rounders and limited edition releases, with bold statements and even bolder flavors.
The brand's Maximus beer is one of its strongest, with hop flavors up front and an aroma of pineapple, mango, and brown sugar. It's spicy, hoppy, malty, and citrusy, with an 8.2% ABV and a deep golden flavor. This medium-bodied beer isn't one for those who prefer weaker notes, as it's bursting with contrasting flavors from start to finish. It's an enjoyable beer with a prominent presence and a lingering sweetness.  
Best premium beer: Lagunitas Maximus IPA
| | |
| --- | --- |
| Country of origin | United States |
| Beer category | Ale |
| ABV | 8.2% |
West Kill Brewing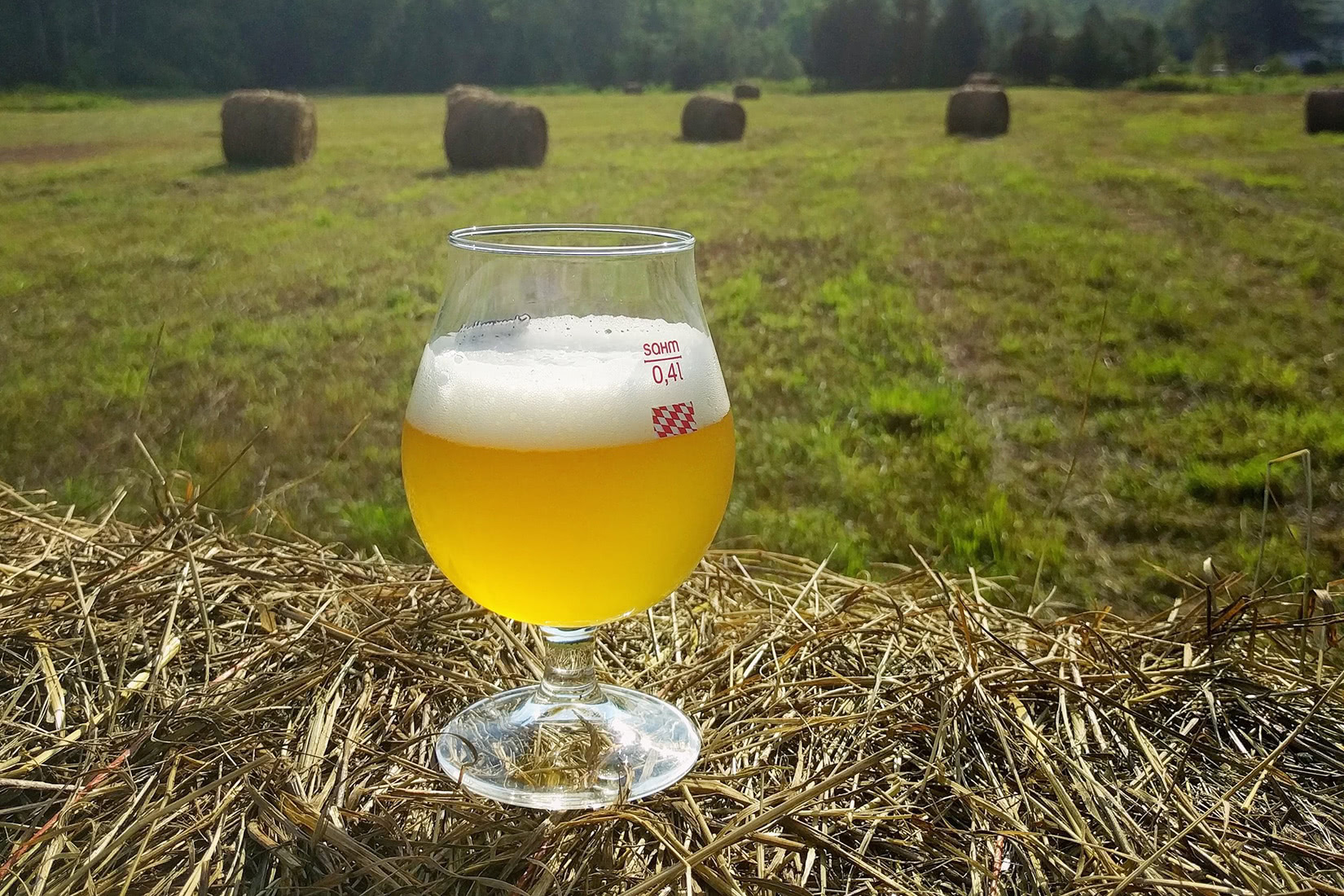 New York's West Kill Brewing produces a wide range of top-quality beers at an excellent value price. The personal nature of the brewery means that care and attention are crucial parts of the production process and so each beer is ever so slightly unique.
The brewery combines honey harvested from its hives, cherries picked from its orchard, creeping thyme plucked from its fields, and yeast cultivated from the Spruceton Valley to ensure that every element of the beer is local and fresh. West Kill's consistently good releases make it difficult to choose one product to take the top spot. However, if you could only try one beer from West Kill, Dead Rabbit — a dry Irish stout full of roasted barley and a bittersweet chocolate finish — is a sure winner. It has an ABV of 4.2%, making it a great session beer. 
Best value beer: West Kill Brewing
| | |
| --- | --- |
| Country of origin | United States |
| Beer category | Stout – Irish Dry |
| ABV | 4.2% |
Samuel Adams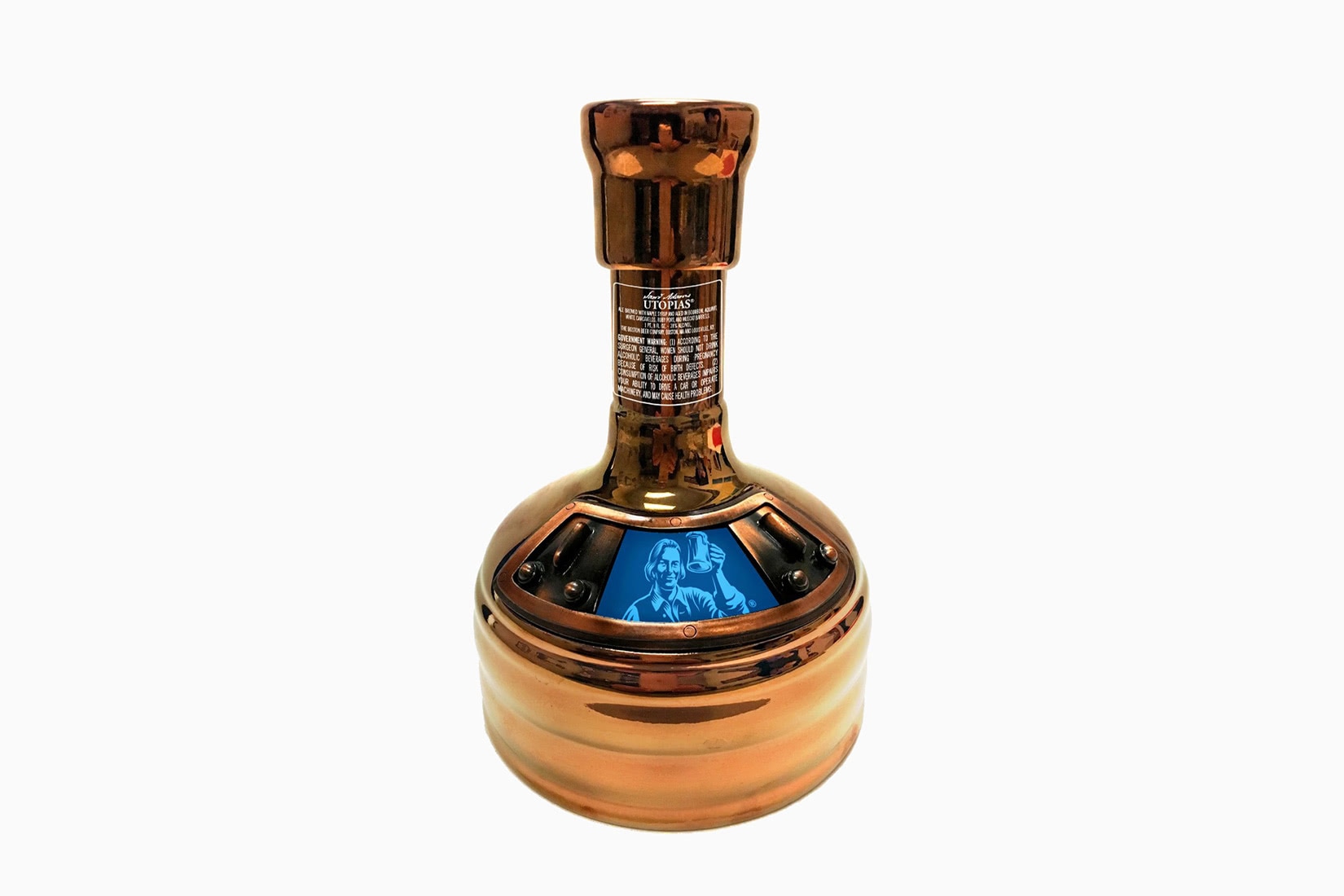 Samuel Adams pushed the boat out like no other when it came to producing a super-strong beer with an unusual edge. The brand's "Utopia" is an American strong ale with an ABV of 28% — one of the strongest and most expensive beers available.
Utopia is a limited-edition beer that's brewed in small batches, blended, and aged for up to 16 years. Almost buttery smooth, it's a beer designed to be sipped, with flavor notes of spiced pear and peach, brandy doused in cognac alongside subtle bourbon flavors with touches of oak and vanilla. A bottle of Utopia costs in the region of $230. 
Most expensive beer: Samuel Adams Utopia
| | |
| --- | --- |
| Country of origin | United States |
| Beer category | American Strong Ale |
| ABV | 28% |
Vermont Brewery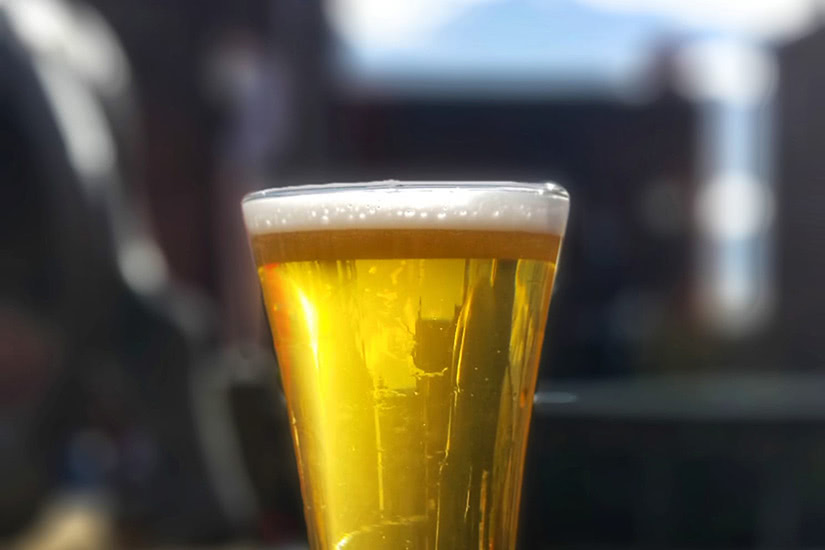 Vermont Brewery was Vermont's original craft brewpub and has used that expertise to its advantage. Over the years, the brewery has released any number of enjoyable beers, spanning IPAs, fruit beers, bitters, and more. Each release is uniquely put together with a range of local, national, and international ingredients.
Its top beer is its Vienna Lager; a medium-bodied Austrian-style amber lager. It's a star of the show at Vermont Brewery and has an ABV of 4.9%. It's renowned for appealing to the masses and is an enjoyable beer that's easy to drink.
Best Lager: Vermont Brewery Vienna Lager
| | |
| --- | --- |
| Country of origin | United States |
| Beer category | Lager |
| ABV | 4.9% |
Foam Brewers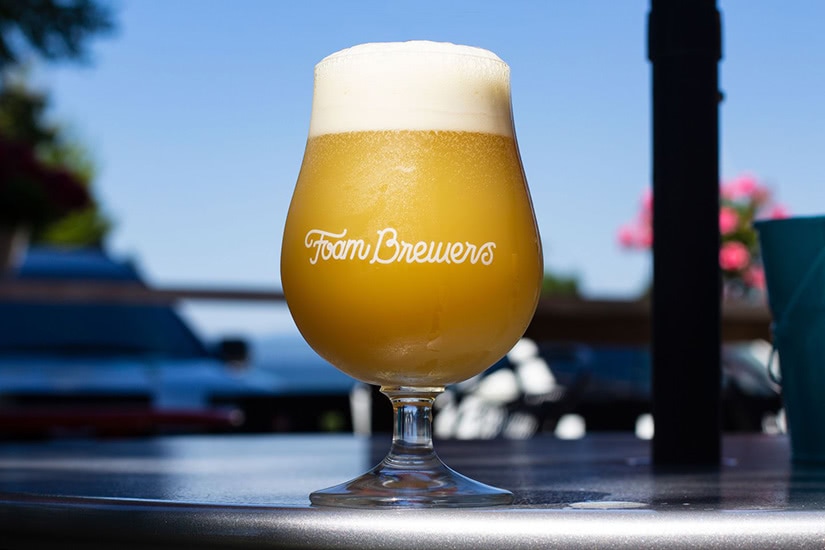 Foam Brewers was launched in 2016 and throws together a combination of brewing, science, art, music and culture. This varied focus means everything Foam Brewers releases is unique and innovative. The brand's overall goal is to produce excellent beers, which it's done consistently since its first releases.
Try the Deep City, a pale ale sold in a one-liter growler with a large taste to match its large bottle size. It is known for its muddled burnt orange color and varied fruity aroma. This is a light to medium ale with flavors of orange and lime combined with pine and a hint of passionfruit. It's a full beer for its 5% ABV with a refreshing finish. 
Best Ale: Foam Brewers Deep City
| | |
| --- | --- |
| Country of origin | United States |
| Beer category | American Pale Ale |
| ABV | 5.0% |
Bell's Brewery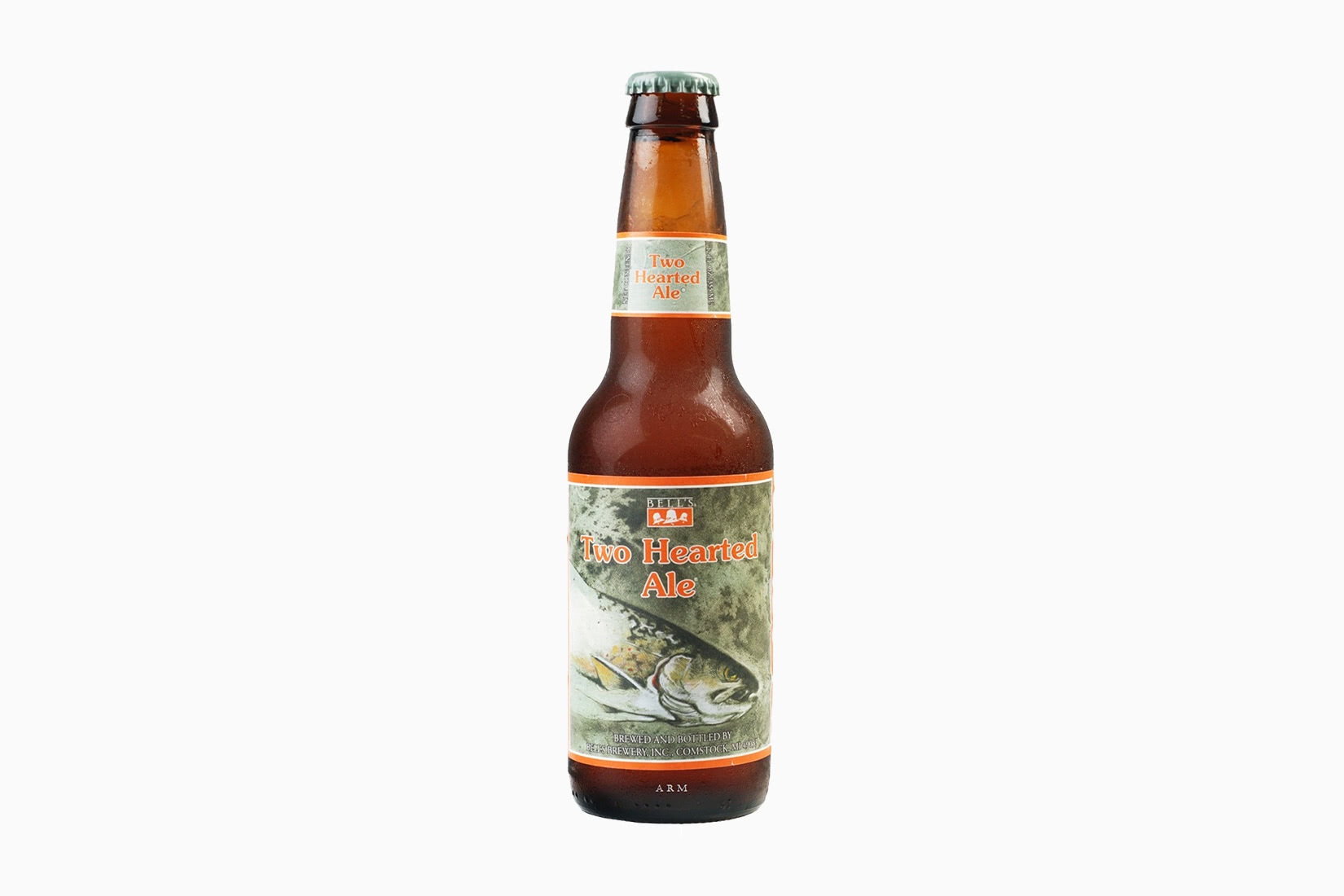 Bell's, a family-owned craft brewing company from Michigan, produces some of the finest IPAs on the market. The brand first opened a homebrew store in 1983 before popularity forced a welcomed expansion. It was one of the first independent craft brew companies that expanded across the United States before the craft brewing craze took over.
Bell's Two Hearted Ale is a double IPA with a 7% ABV. It's known for its intense hop aroma and malt balance, as well as the signature fruity aromas of Bell's house yeast. It's mostly a bitter beer, with other notes of citrus and pine, and is remarkably fresh and drinkable.
Best IPA: Bell's Two Hearted Ale IPA
| | |
| --- | --- |
| Country of origin | United States |
| Beer category | Ale |
| ABV | 7.1% |
Marz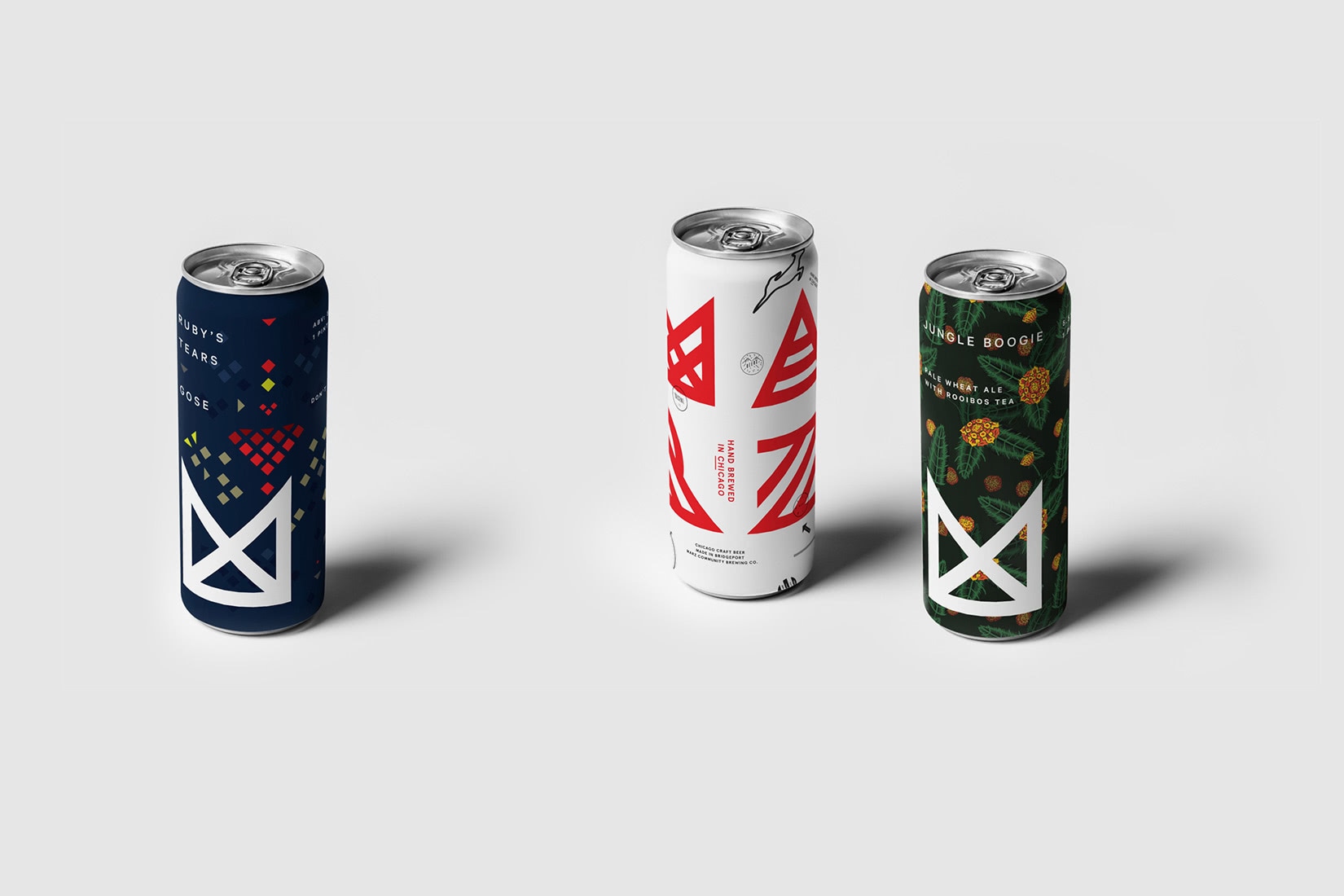 Marz is an exciting, young brewery determined to shake things up in the world of art, culture, food, and beer. Its brewery pulls together all four elements to create a range of experimental beers using a quaint 3-barrel Psycho Brew system.
It produces its offerings by looking at the existing craft beer industry and introducing new elements, like kombucha, yerba, shrub sodas, and house-made seltzers. Marz prides itself on offering one-of-a-kind beers, so there's something for everyone on its extensive online store. To truly branch out in the world of beer, go for its Lavender Lemon Gose, a German wheat beer with flavors of lavender, lemon, and butterfly pea flower. It has a 5.4% ABV and is tart and refreshing with citrus and floral notes. 
Best craft beer: Marz Community Brewing Co.
| | |
| --- | --- |
| Country of origin | United States |
| Beer category | Gose |
| ABV | 5.4% |
Tripel Karmeliet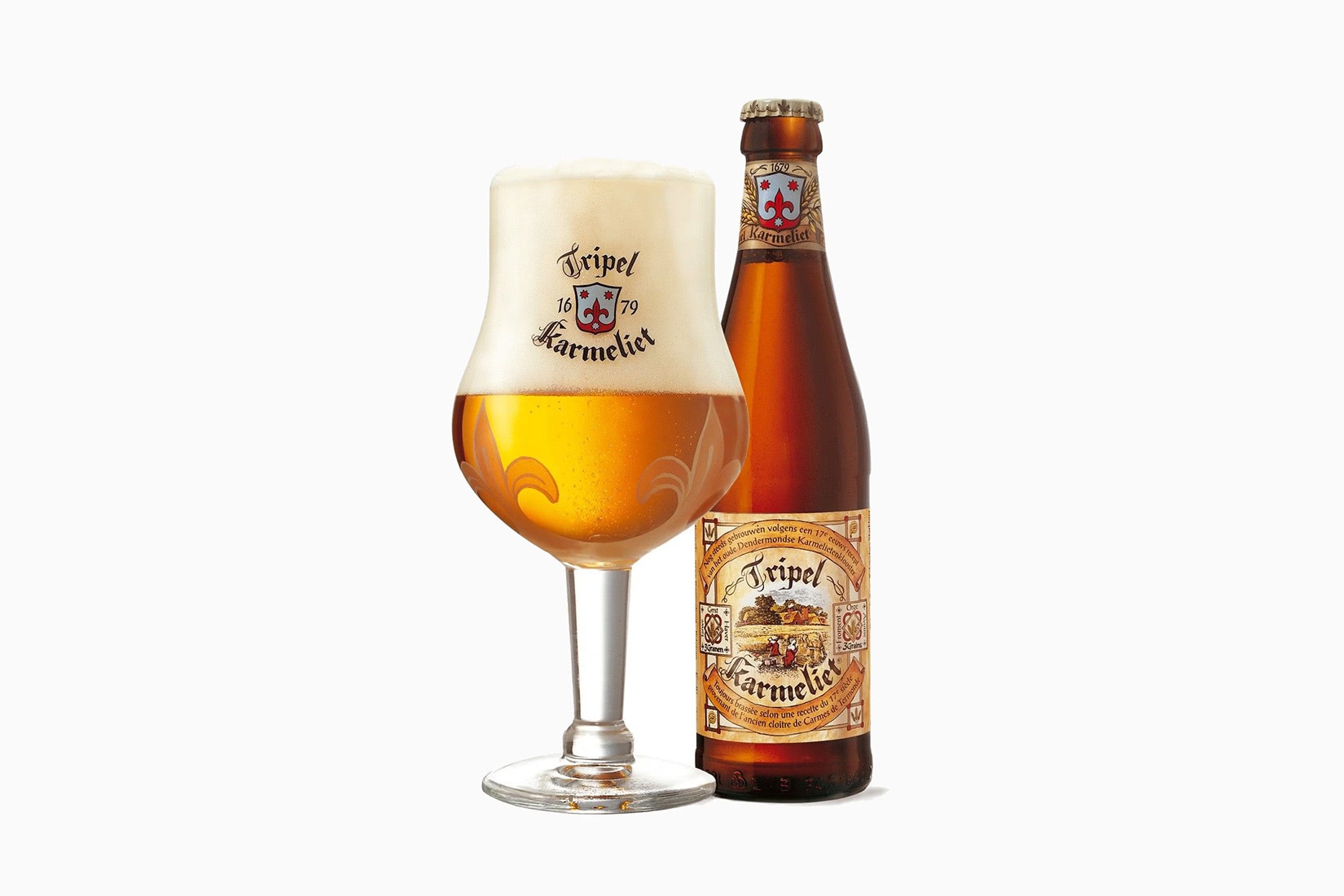 Tripel Karmeliet is an outstanding example of a Belgian ale that's reminiscent of Trappist beers with its flavor and head. The brand is a favorite across Belgium and is known for its refined and complex taste. 
The brand's Belgian Ale is a complex golden-to-bronze brew with a fantastic creamy head. This comes from not only the grains used in the brewing process but also from the house yeast itself, which features banana and vanilla. It's claimed to be based on a recipe from 1679 which used wheat, oat, and barley and has an aroma with hints of citrus and vanilla. The wheat gives this beer freshness and lightness while the oats bring a certain familiar dryness to the bottle. 
Best Belgian beer: Tripel Karmeliet Belgian Ale
| | |
| --- | --- |
| Country of origin | Belgium |
| Beer category | Tripel |
| ABV | 8.4% |
Pure Brewery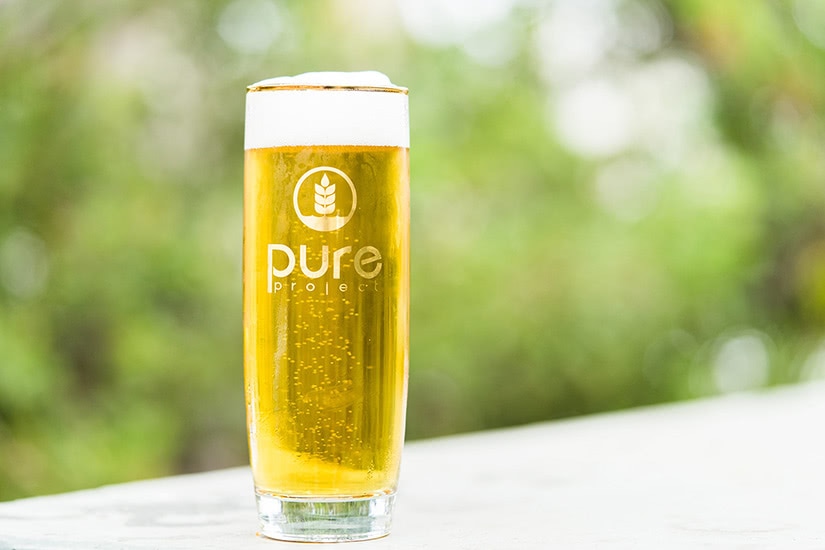 Pure is very much a small-batch brewery, taking care and attention to the heart of everything it produces. Its cans and bottles are all sold on a limited-release basis and often quickly sell out online. 
One of its most innovative releases is the unfiltered pilsner named Rain. Described as a "single-malt and single-hop brew, using Organic Weyermann Pilsner Malt from Germany, with a modest addition of Hallertau Mittelfruh hops", it's fresh and modern yet timeless and simple. A familiar beer that promises to become a new favorite in the house.
Best American beer: Pure Brewery Rain
| | |
| --- | --- |
| Country of origin | United States |
| Beer category | Unfiltered Pilsner |
| ABV | 5.3% |
Thornbridge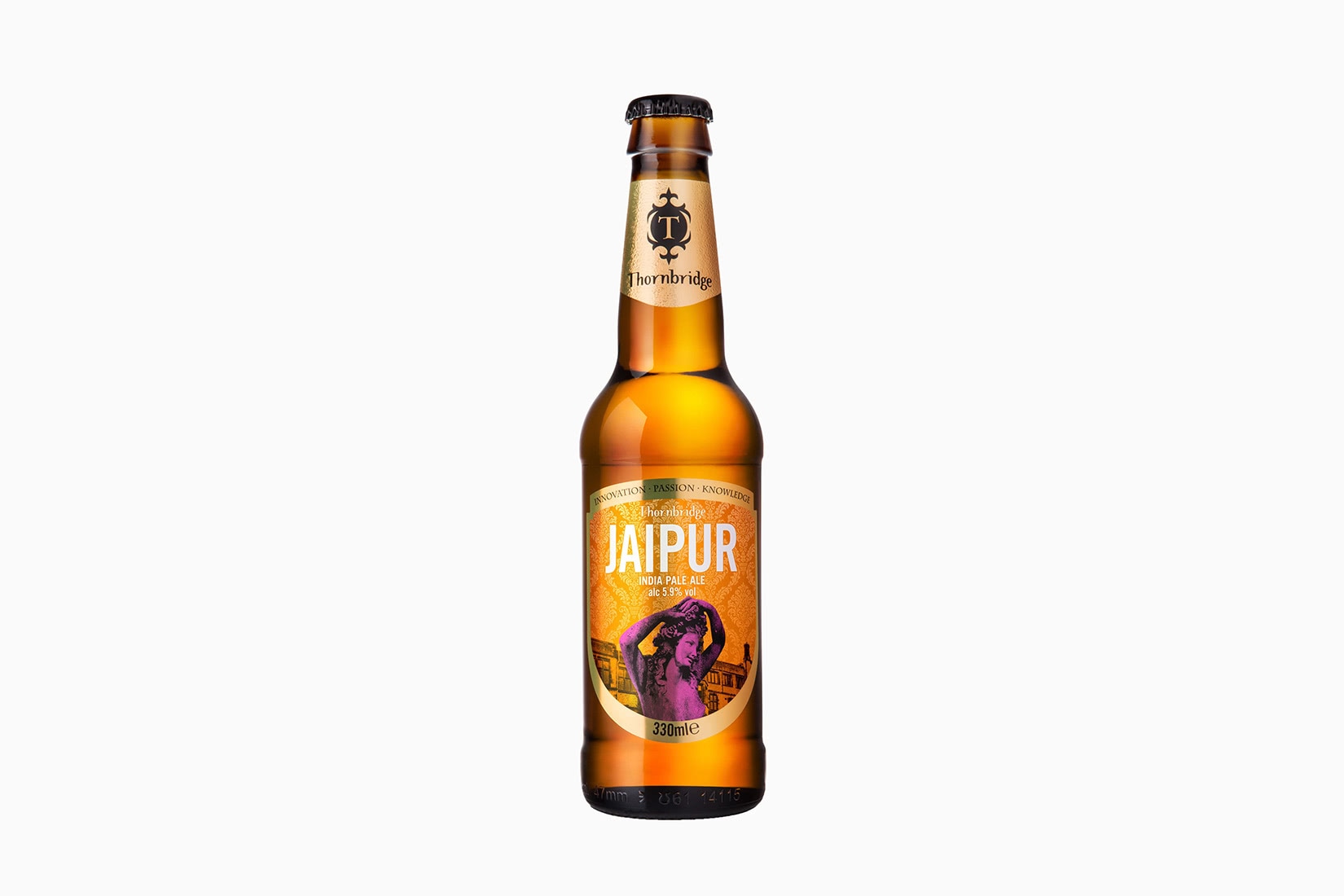 Hailing from a small town in northern England, Thornbridge is a small brewery that's quickly gaining popularity in the United States and further afield. The brand produces a tailored style of IPAs with a classic, clean and fresh result.
Thornbridge's Jaipur IPA is a popular choice from the brand, with notes of fresh apple and hints of toast in a tightly carbonated bottle. It has an ABV of 5.9% and is very drinkable. It combines grapefruit and lemon oil on the finish with pine, lime, and hints of orange. This smooth beer has medium bitter taste that lingers after the final sip. Overall, it's a great beer with a hint of hops throughout. 
Best British beer: Thornbridge Jaipur IPA
| | |
| --- | --- |
| Country of origin | England, United Kingdom |
| Beer category | Ale |
| ABV | 5.9% |
O'Hara's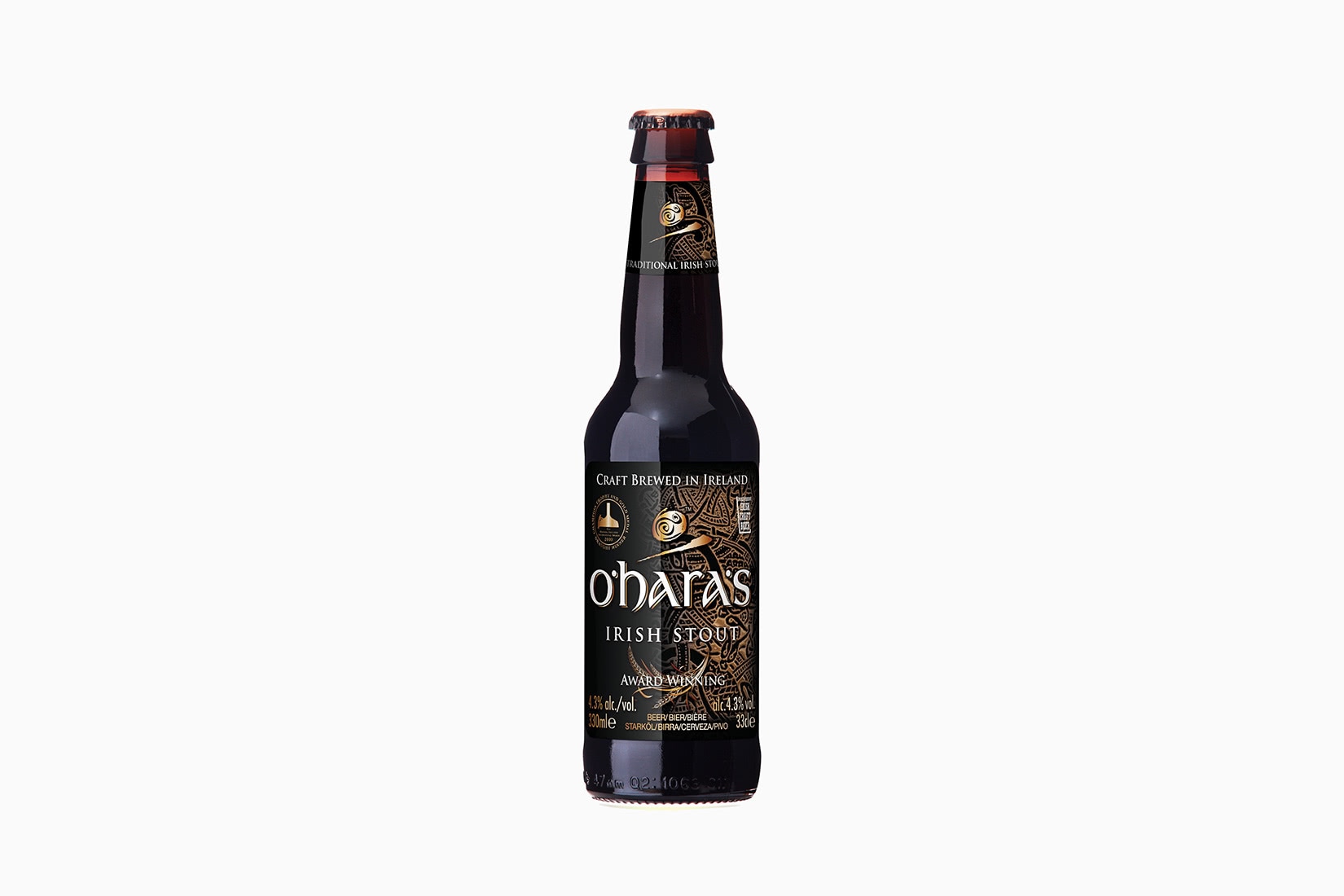 If you're craving a traditional, Irish stout but would prefer to try a local brand, O'Hara's takes the top spot on the list. As one of the largest craft breweries in Ireland, O'Hara's is known for its full-bodied, robust malt profile and authentic Irish flavors. It uses a combination of traditional stout hops with an extra pinch of roast barley to brew its beer using its old-fashioned method. The result: a taste that's every bit as delicious as it was back in 1999, when first created. 
Its Irish Stout is a 4.3% ABV and is the flagship of the O'Hara's brand. It has a tart bitterness and a dry, espresso-like finish that's enjoyable from beginning to end. It's filled with rich, complex coffee aromas combined with light licorice notes for a unique taste. 
Best Irish beer: O'Hara's Irish Stout
| | |
| --- | --- |
| Country of origin | Ireland |
| Beer category | Ale |
| ABV | 4.3% |
Bira 91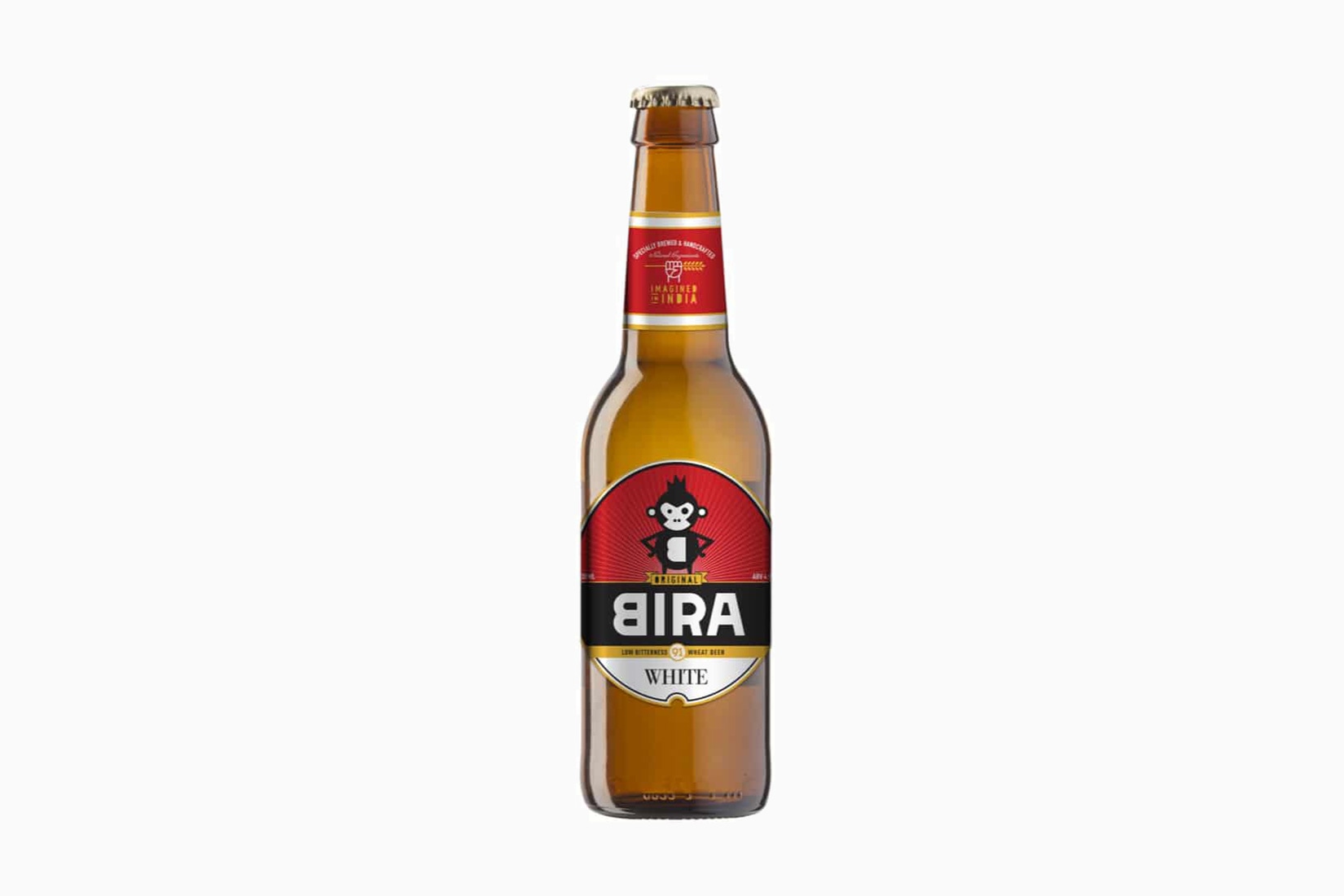 Bira 91 is a semi-new craft brewery taking India by storm. Introduced in 2015, it's a premium and bestselling brand in many of the country's city bars. The "91" part of its name comes from India's country code, while the beers themselves all have international influence.
Bira 91 is a deliciously different wheat beer that combines a slight bitterness with plenty of citrus. It has a medium amber color and a slightly tart finish. When drinking, expect notes of wheat, mild, lager-like malt and citrus with an aroma of wheat, coriander, and light lemon citrus. With an ABV of 4.7% it's a deliciously different beer with quirky and contemporary flavors that are extra hoppy. 
Best Indian beer: Bira 91 White Ale
| | |
| --- | --- |
| Country of origin | India |
| Beer category | Wheat Ale |
| ABV | 4.9% |
Weihenstephaner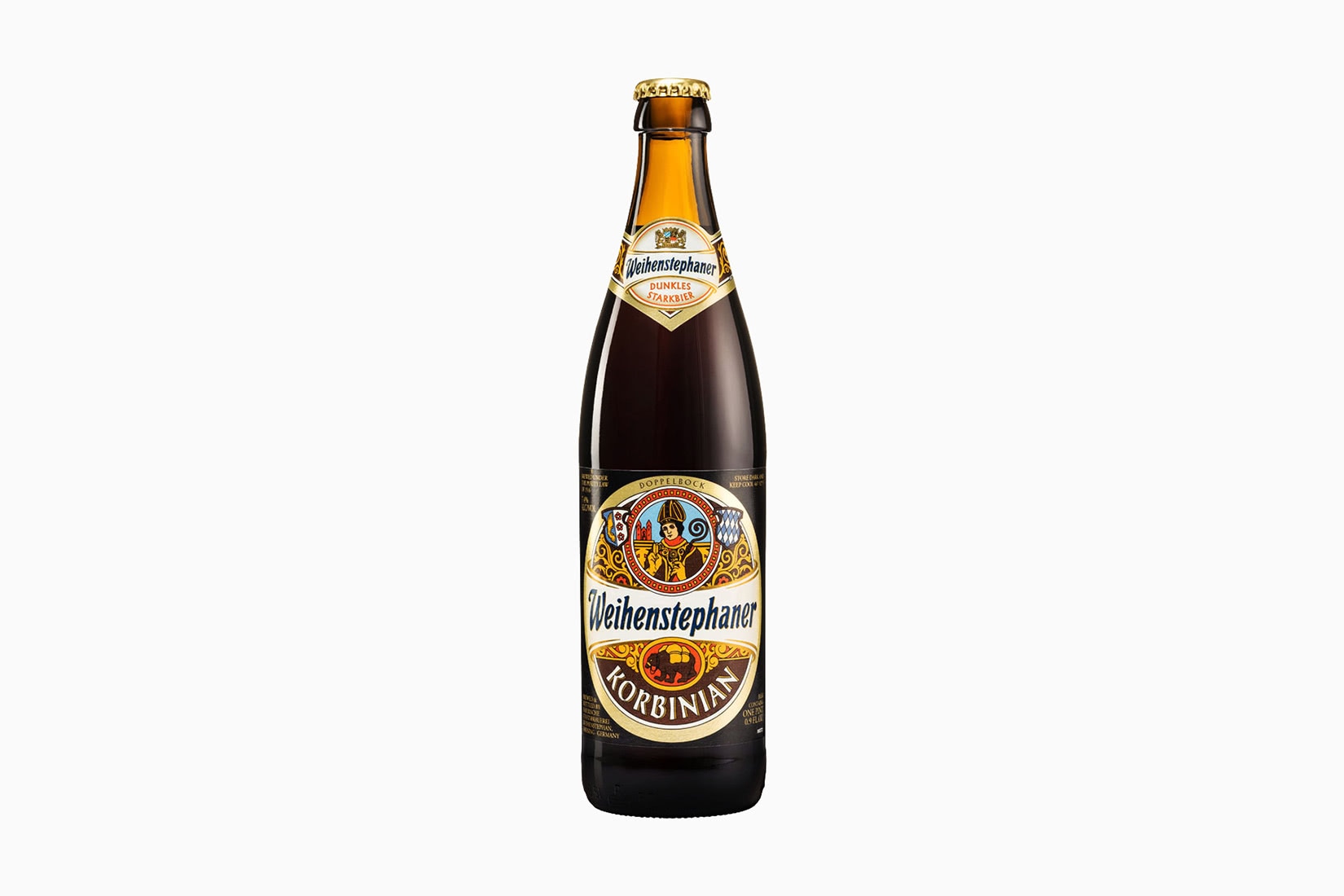 Weihenstephaner claims it's the oldest brewery in the world and, with that expertise, comes a range of unique and very pleasing beers. Pronounced "Vy-hun-STEF-uh-nur", the brand specializes in full-bodied beers with plenty of taste. 
Weihenstephaner's Korbinian is a Doppelbock and is a particular favorite for those who love a strong, dark beer. It has a 7.4% ABV and is best enjoyed when served in a traditional Stein. The beer itself has a malty aroma with a balance of fruity hints of plums and figs. It's produced using a centuries-old brewing tradition and has hints of toffee, nuts, and chocolate. It's a popular choice across Germany and, when spotted, should be one to try immediately. 
Best German beer: Weihenstephaner Korbinian
| | |
| --- | --- |
| Country of origin | Germany |
| Beer category | Lager |
| ABV | 7.4% |
Dos Equis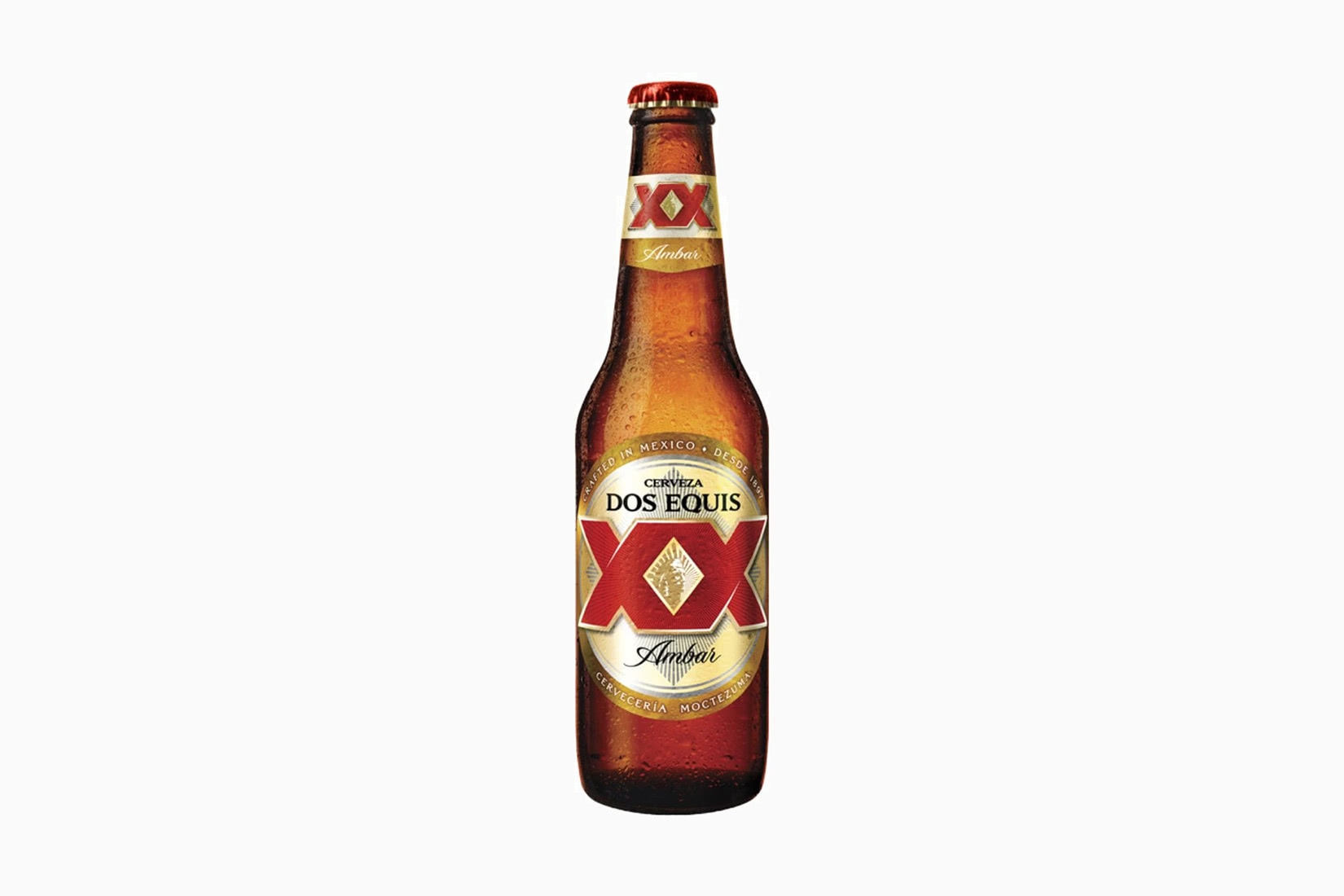 As you'd expect from a high-quality Mexican beer, Dos Equis (or, "Two X's") is an exciting and adventurous brand. It produces a range of different beers but its Ambar is one of the best for transporting you to warmer and sunnier climates in just a few sips. 
Dos Equis Ambar is a deliciously smooth amber lager with malted, biscuit notes. It promises hints of caramel malt, brown sugar, and other, more subtle notes of spices and fruits. It's a full-flavored beer that's easy to drink and pairs especially well with Mexican dishes. With its 4.7% ABV, it's a beer that goes down easily. Bring out the flavor notes with a squeeze of lime before taking your first sip. 
Best Mexican beer: Dos Equis Ambar
| | |
| --- | --- |
| Country of origin | Mexico |
| Beer category | Lager |
| ABV | 4.7% |
Hitachino Nest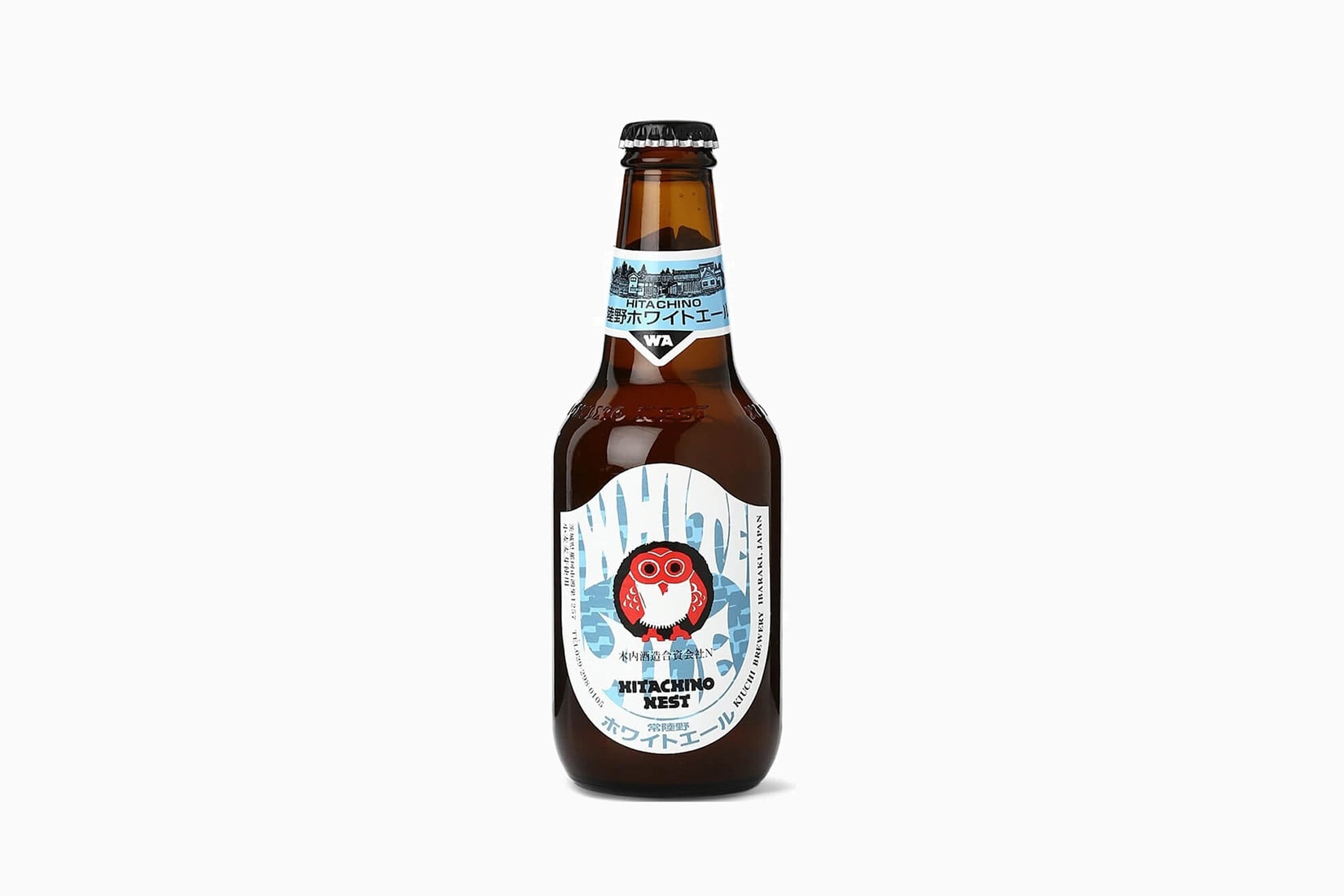 Hitachino Nest has garnered somewhat of a cult following among beer lovers, with its colorful labels and delicious offerings. It's been growing its own hops since 2014, with a focus on sustainability and crafting only the best of the best beers.
The brand's White Ale is a refreshing Belgian-style beer with a complex flavor profile made up of coriander, orange peel, and nutmeg. It has a 5.5% ABV and dry, earthy, spicy, and yeasty-tasting notes. It's brewed with wheat malt and is one of Japan's top-selling beers. While drinking, expect a complex and contrasting range of flavors. 
Best Japanese beer: Hitachino Nest White Ale
| | |
| --- | --- |
| Country of origin | Japan |
| Beer category | Ale |
| ABV | 5.5% |
Yanjing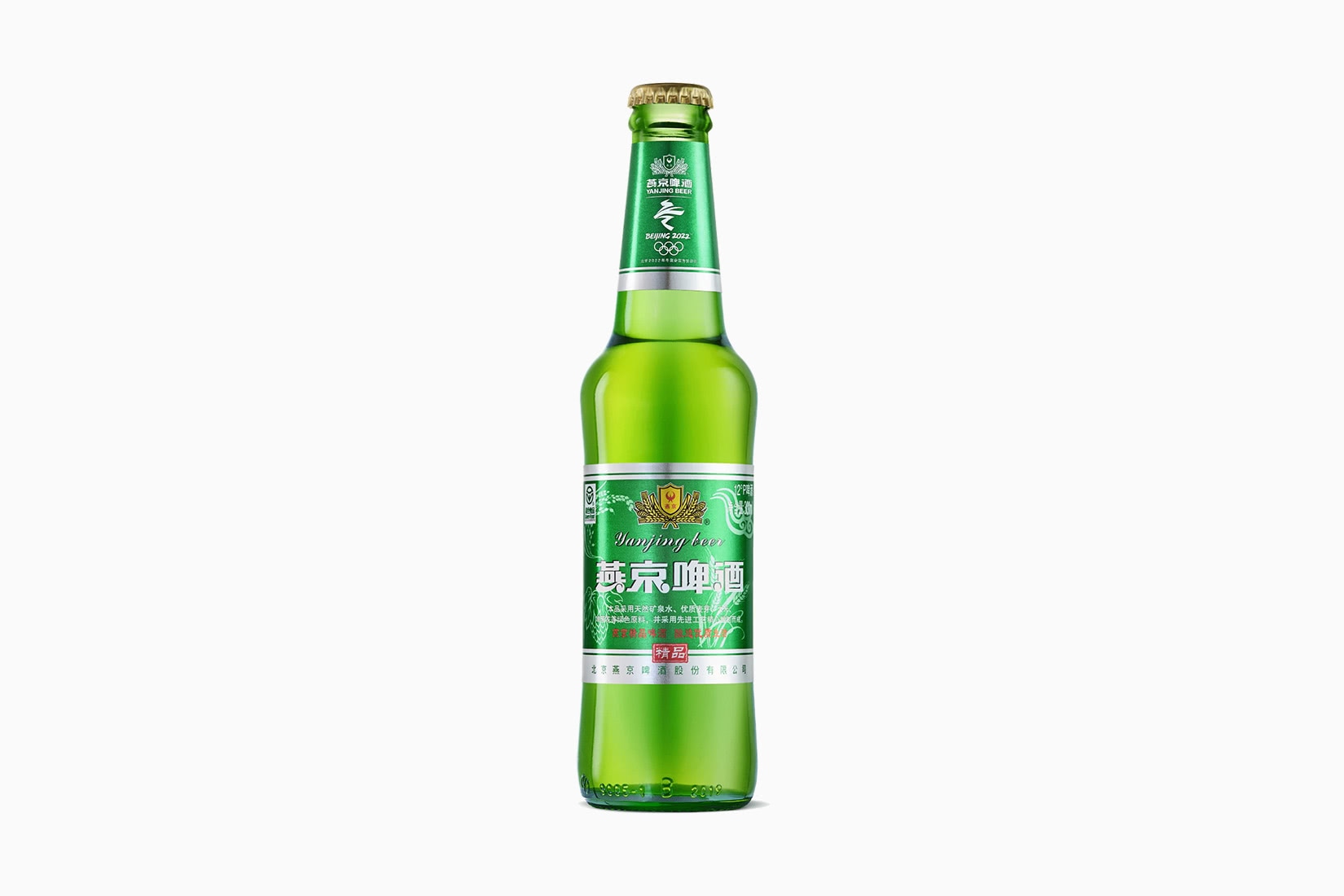 Yanjing, hailing from China, keeps sustainability at its core when it comes to producing beers. The brand combines rice with mineral water taken from 91.4 meters (300 feet) below the Beijing YanShan mountain for an authentic taste while looking after the environment. 
Yanjing beer is an American-style lager with a smooth, crisp taste. It has a dry, floral aroma and semi-dry taste with notes of apple and corn. Its low ABV of 3.6% makes Yanjing beer a firm favorite that goes down easily with a golden color and peppery finish.
Best Chinese beer: Yanjing Beer
| | |
| --- | --- |
| Country of origin | China |
| Beer category | Lager |
| ABV | 3.6% |
Birrificio Del Ducato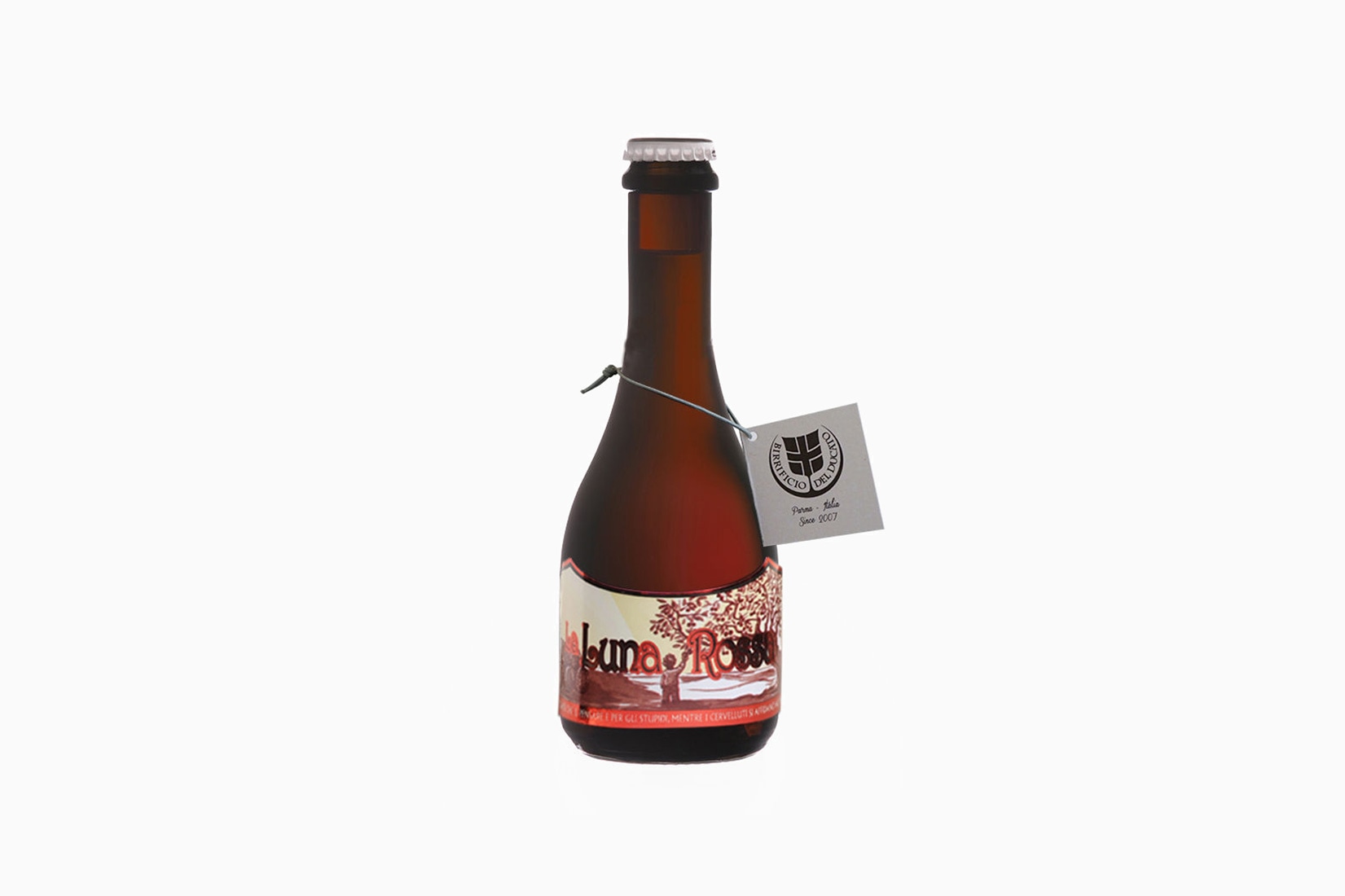 La Luna Rossa is an American wild ale beer produced by Birrificio Del Ducato, the most awarded Italian brewery in the world. It's been producing its offerings since 2007 and has built up a reputation for unique flavors and delicious combinations.
It's a beer that's famed for the attention to detail that goes into its specific brewing process. It starts with an acidic base made up of at least two years of mixed fermentations along with macerated and sour cherries. Then, the mixture is blended with a small amount of chimera and young beer. Finally, the blend is put into numbered bottles indicating the year of the cuvée, which is then refined for a further 12 months before selling. It's an elegant beer with an 8% ABV.
Best Italian beer: Birrificio Del Ducato La Luna Rossa
| | |
| --- | --- |
| Country of origin | Italy |
| Beer category | Ale |
| ABV | 7.0% |
Bellerose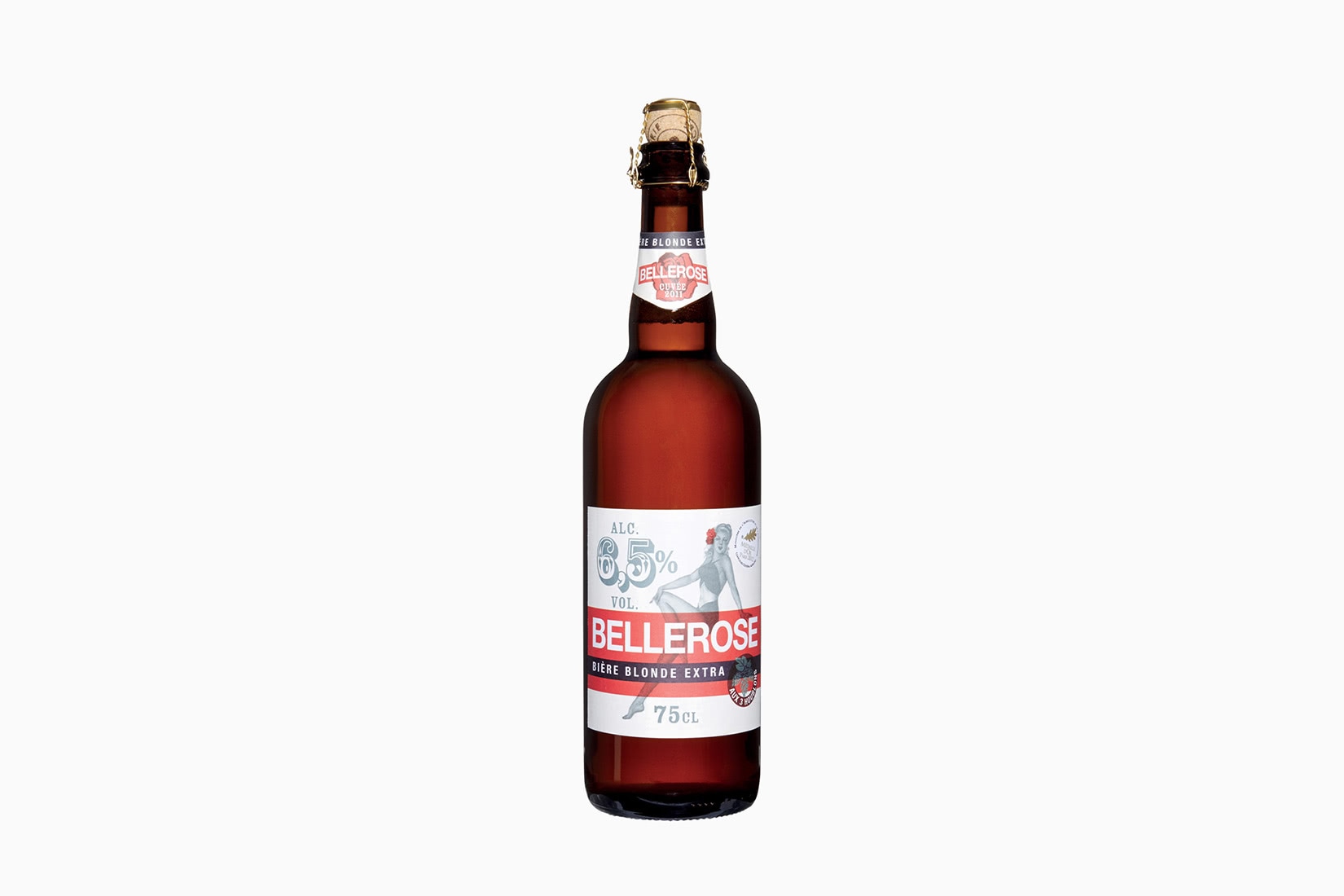 Brewed in the north of France, Bellerose is a relatively new brand that's already making a name for itself as one of the best. Within less than one year of brewing, the company had already won three medals for its innovative flavors. 
Bellerose's Bière Blonde is a mix between French "bière de Garde" and an IPA with distinctive aromas of citrus and litchi. It has an ABV of 6.5% and is a medium gold amber color. Its aroma is made up of mild grainy malt, Belgian yeast, lemon, apples, and light orange while it offers flavors of light stone fruit. It's medium-bodied with plenty of creaminess and is a firm favorite for beer lovers. 
Best French beer: Bellerose Biere Blonde
| | |
| --- | --- |
| Country of origin | France |
| Beer category | Blonde Ale |
| ABV | 6.5% |
Great Lakes Brewing Co.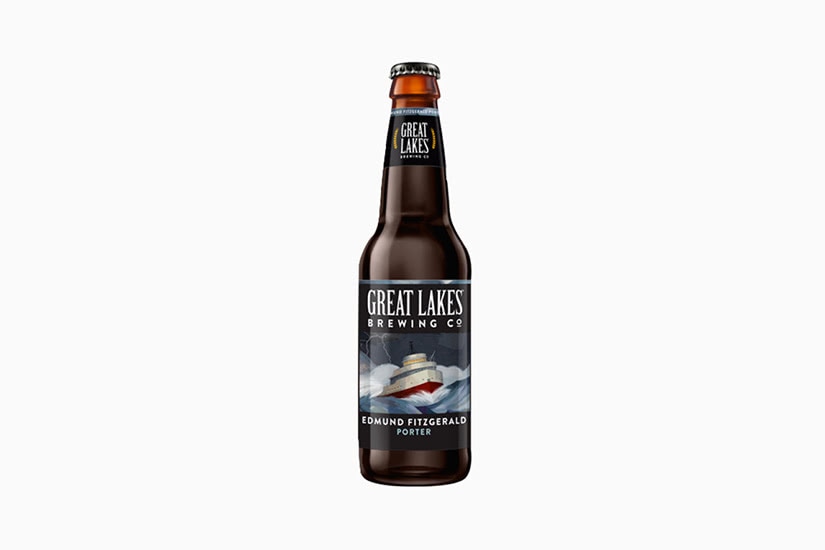 Great Lakes, a brewery from Ohio, United States, produces a range of ales and lagers but its porter is where it especially shines. And with its bold, bitter and roasted flavors, Great Lakes' Edmund Fitzgerald Porter makes an excellent base for recipes requiring beer. 
Edmund Fitzgerald is a robust and complex beer with rich roasted barley and bittersweet chocolate-coffee notes. It has a 6% ABV and enough strong flavors to perfectly balance many dishes in the kitchen. With its bold hop presence, it's won multiple awards across the world and is also more than worthwhile to drink when there's no cooking involved. 
Best cooking beer: Great Lakes Edmund Fitzgerald Porter
| | |
| --- | --- |
| Country of origin | United States |
| Beer category | Ale |
| ABV | 6% |
Dogfish Head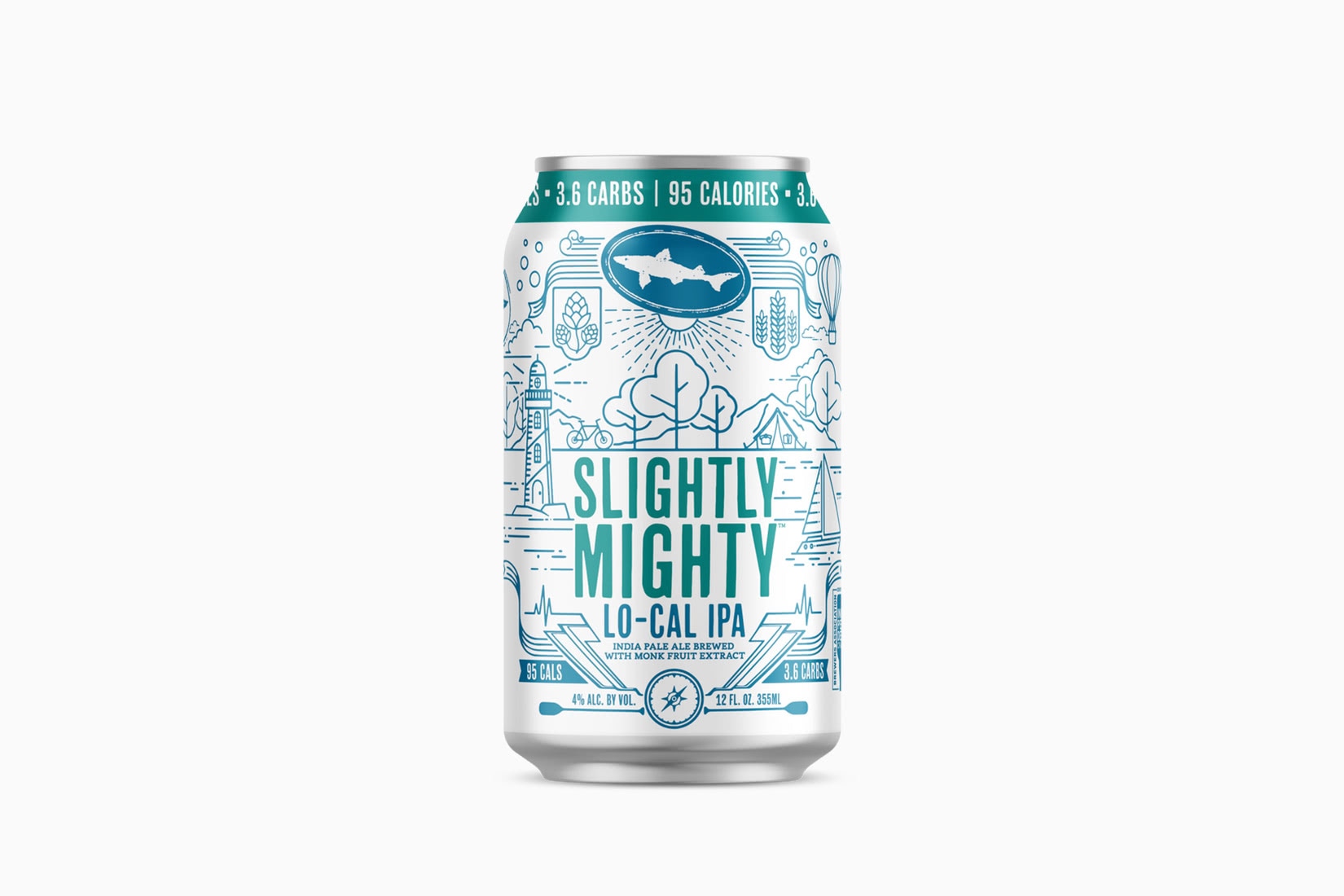 Dogfish Head produces a range of innovative IPAs with great flavor and taste. It's an indie craft brewery originating from Delaware, United States, and wins the award for best light beer. Its Slightly Mighty is the top choice for those looking for a low-cholesterol beer thanks to its unique makeup. Each bottle contains 95 calories, 3.6g carbs, 1g protein, and 0g fat per 350ml (12oz) serving.
The brewery uses monk fruit as a base for this beer to reduce the malt bill and avoid any unnecessary unfermentable sugars. Combined with tropical notes of pineapple, coconut, mango, and citrus, it's a very drinkable beer that's perfectly balanced.
Best light beer and best for LDL cholesterol: Dogfish Head Slightly Mighty
| | |
| --- | --- |
| Country of origin | United States |
| Beer category | Ale |
| ABV | 4.0% |
Molson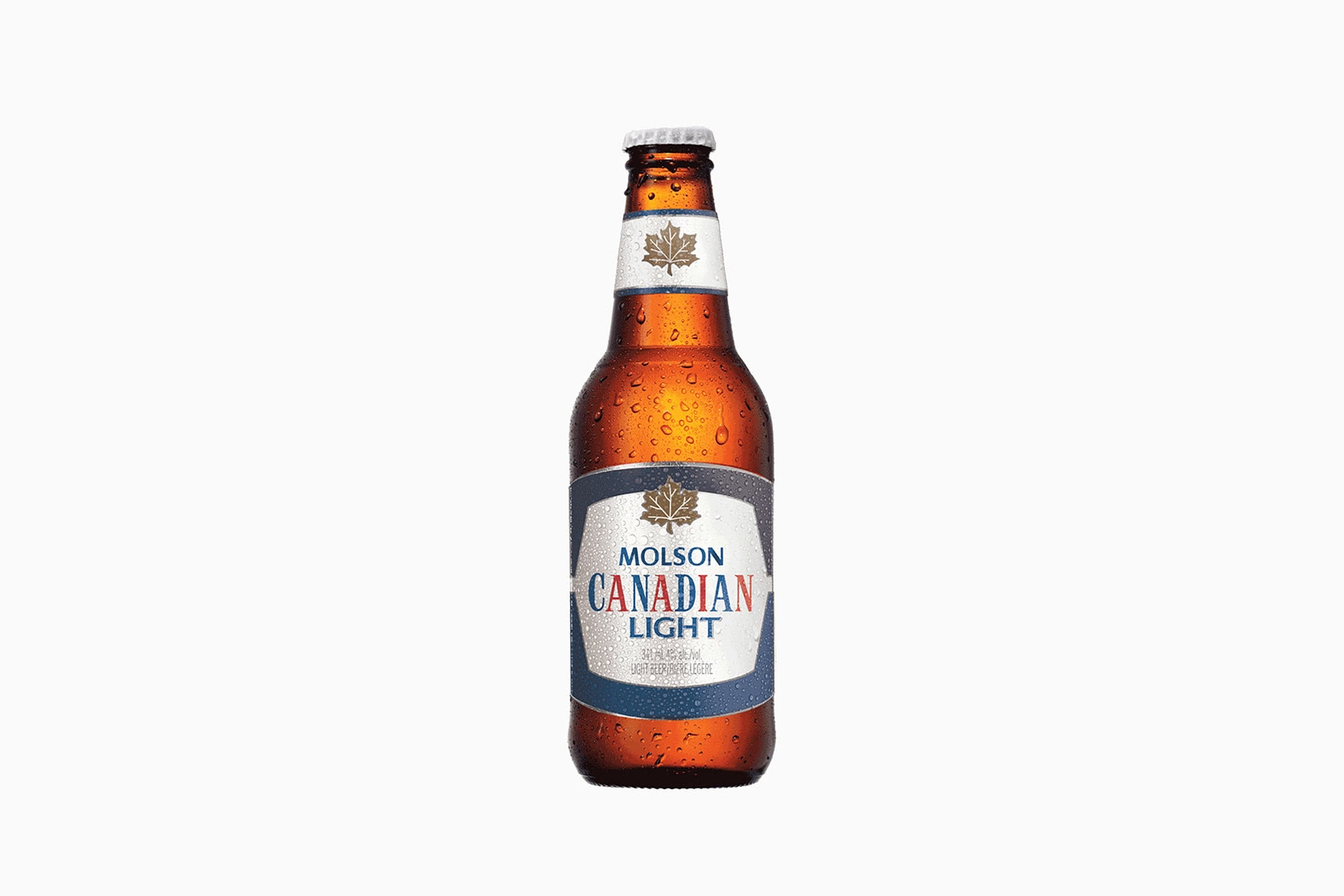 Molson combines everything many beer lovers enjoy about the drink without the addition of unnecessary calories or high alcohol content. It's a popular brand with an especially popular light beer that's perfect for anyone who wants to enjoy a drink while maintaining a strict diet or exercise program.
Molson Canadian Light is brewed with more flavor, body, and color than most light beers, making it an enjoyable bottle without even taking its low alcohol content into account. It's a popular beer with 115 calories per 340ml (11.5oz) serving and around 9g of carbs. It's a 3.9% ABV beer. 
Best beer for bodybuilders: Molson Canadian Light
| | |
| --- | --- |
| Country of origin | Canada |
| Beer category | Lager |
| ABV | 5.0% |
Clausthaler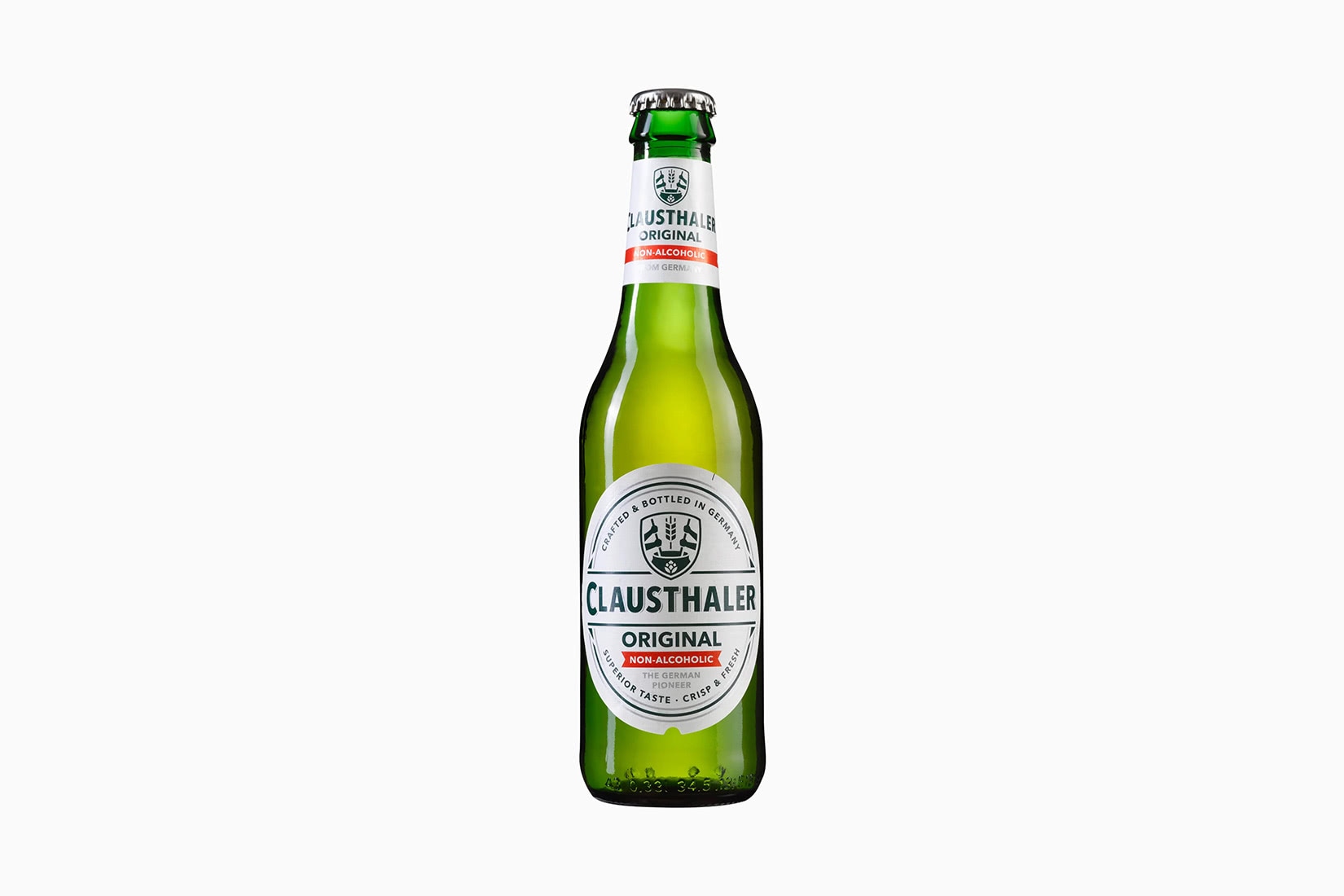 The best way to ensure a non-alcoholic beer still tastes like beer is to go directly to a brewery that specializes in just that. Clausthaler is the most popular alcohol-free brand in Europe and has won awards for its non-alcoholic beer. It uses its own particular brewing technique to ensure a fresh, authentic flavor with a bright golden color. 
Its original offering is a non-alcoholic lager with grainy, biscuit notes. It's an enjoyable German beer that could easily fool you into thinking it contains alcohol. It promises a creamy feel on the palate and is a pleasing dupe for the real thing.
Best without alcohol: Clausthaler Original Non-Alcoholic
| | |
| --- | --- |
| Country of origin | Germany |
| Beer category | Lager |
| ABV | 0.5% |
Buyers guide to drinking beer
How is beer made?
Beer is made from four ingredients: Barley, water, hops, and yeast. 
To start the process, different types of malt are milled together in order to extract the fermentable sugars. This produces something called grist, which is crucial for the second step. The grist is mixed with heated water that, when combined, turns into a mash. The mash is pumped into a lauter tun, which separates the mixture into grain husks and a sweet liquid called wort.
After the wort is boiled, the hops are added and the wort is transferred into a whirlpool-type process where any leftover hop or malt particles are removed. This remaining mixture is fermented by adding yeast, before it's left to mature.
Next comes filtering, carbonating, and cellaring: the final few steps in the beer-making process. Here, the beer is left in a tank where it'll rest for two to three weeks before being packaged and sold.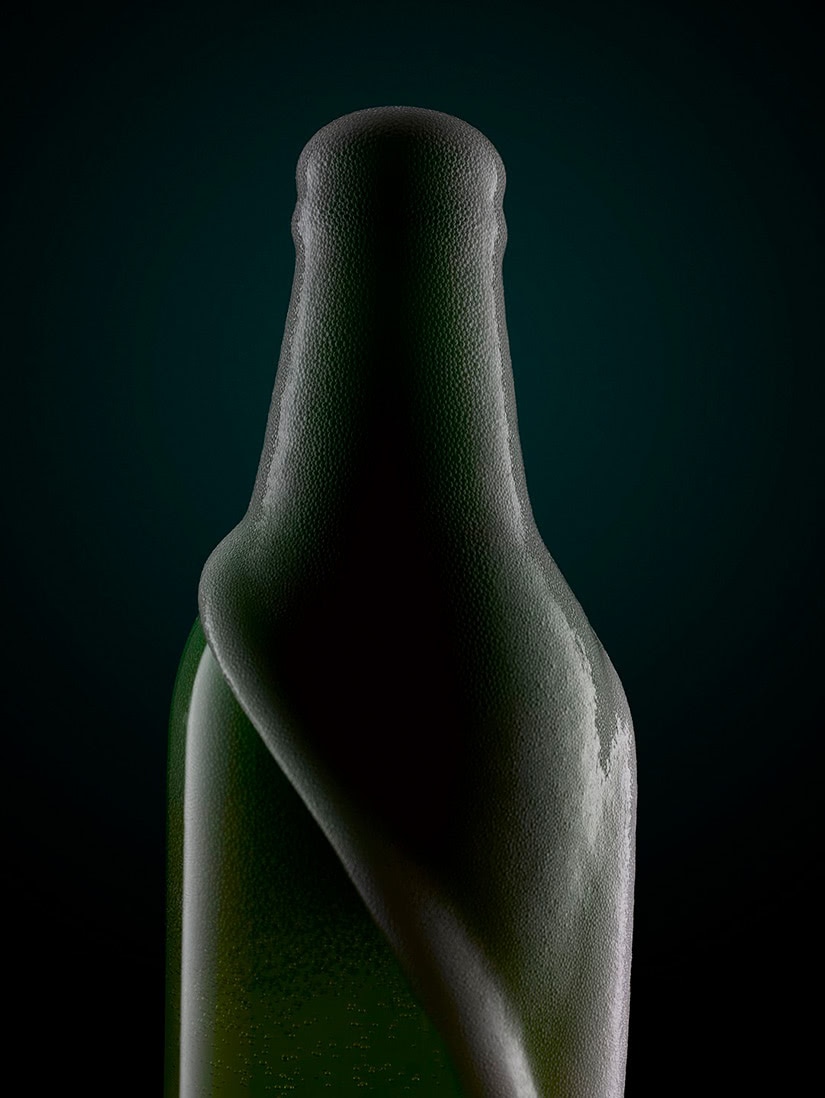 What are the different types of beer and how do they differ?
All beers are, broadly, either lagers or ales. The difference between the two is the type of yeast used during the fermentation process. The yeast used when brewing ale ferments at the top, while yeast used for lagers ferments at the bottom. There are also wild or sour ales, which use yeast that ferments spontaneously throughout the liquid. Spontaneous fermentation is a process that originates from Belgium, but is now found in beers sold across the world.
All other types of beer are subcategories of these two. The difference here could be the flavor, color, or aroma of the beer. 
Ale
Ales can be split into two families: brown ales and pale ales. Brown ales are malty beers with strong toasted caramel notes with a medium level of bitterness and slightly higher alcohol levels. Pale ales are lighter beers that are easy to drink with a lower alcohol content.
Barrel-aged
Barrel-aged beer is any type of beer that's been aged in a wooden barrel. Often, this barrel will have been used to produce a spirit like whiskey or wine, which adds another layer of flavor to the beer. 
Belgian beer
Belgian beers are usually low in bitterness but come with a high alcohol content. They're known for their strong, fruity flavors with hints of spice and sweetness. 
Bocks
Bocks are German beers with plenty of malty flavors. They generally have lower alcohol levels than other types of beers.
IPA
IPA stands for India Pale Ale and is a type of beer with a higher alcohol level and pine and floral flavor notes. They're usually fairly bitter beers. 
Lager
There are dark lagers and pale lagers. Dark lagers have a mid-range alcohol content and are typically maltier with caramel flavors. They're smooth beers with low bitterness profiles. Pale lagers are golden-colored and originated from Germany and the Czech Republic. They're lower in alcohol content and lighter in flavor. 
Porter
Porters are dark beers with flavors to match. They typically feature notes of coffee, caramel, and chocolate.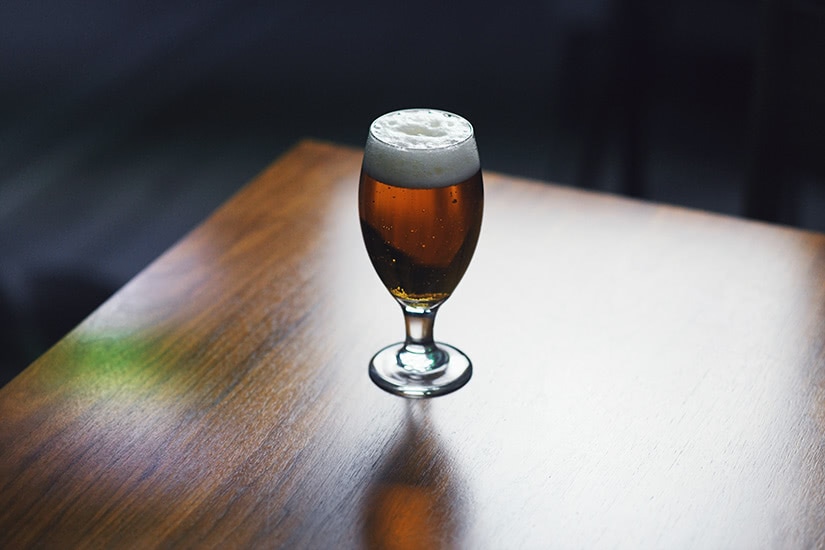 Speciality beer
These beers often feature the addition of an extra ingredient like honey or pumpkin. They're not restricted to a certain color or alcohol percentage and so can be enjoyed and easily found falling into most categories of beer. 
Stout
Stout is a type of beer similar to porter. It comes with stronger flavors than a porter and an even darker color. Stout also typically features a higher alcohol percentage than other types of beer. 
Trappist
Trappist beers are a type of specialty beer that have been brewed inside a Trappist monastery. These can span anything from strong, complex beers like Belgian Dubbel, to lighter drinks like Belgian Tripel. 
Wheat
Wheat beers use wheat as the malt for the brewing process. They're tangy beers that are often lighter in color with a lower alcohol percentage and a range of fruity flavors.
Wild/sour ale
These ales are produced using spontaneous fermentation, resulting in a lower alcohol percentage and a range of sour flavors. They're generally very low alcohol.  
How to drink beer properly
There's an art to drinking beer properly. One of the most common mistakes when it comes to enjoying a beer is chilling it first. While a cold beer served in a chilled glass might be refreshing, the best way to enjoy the full range of flavors and aromas is to let the beer warm to room temperature first. An ice-cold glass will cause the beer inside to foam, killing its carbonation and aromas.
Beer should also be enjoyed relatively soon after it's been purchased. Beer left in the fridge for a long time will start to lose its flavor, while bottles of beer left in the sun or exposed to too much heat will age quickly and taste off. 
Beer should always be enjoyed in a glass made from natural materials and should be poured from a distance of two to three centimeters. This way, the foam will settle properly. Once poured (at a 45-degree angle), take small sips of the beer to fully appreciate its flavors. When storing your beer, make sure each bottle is standing up rather than lying on its side. 
Unlike wine, there's no need to swirl beer when drinking it, and doing so will actually release some of the carbonation.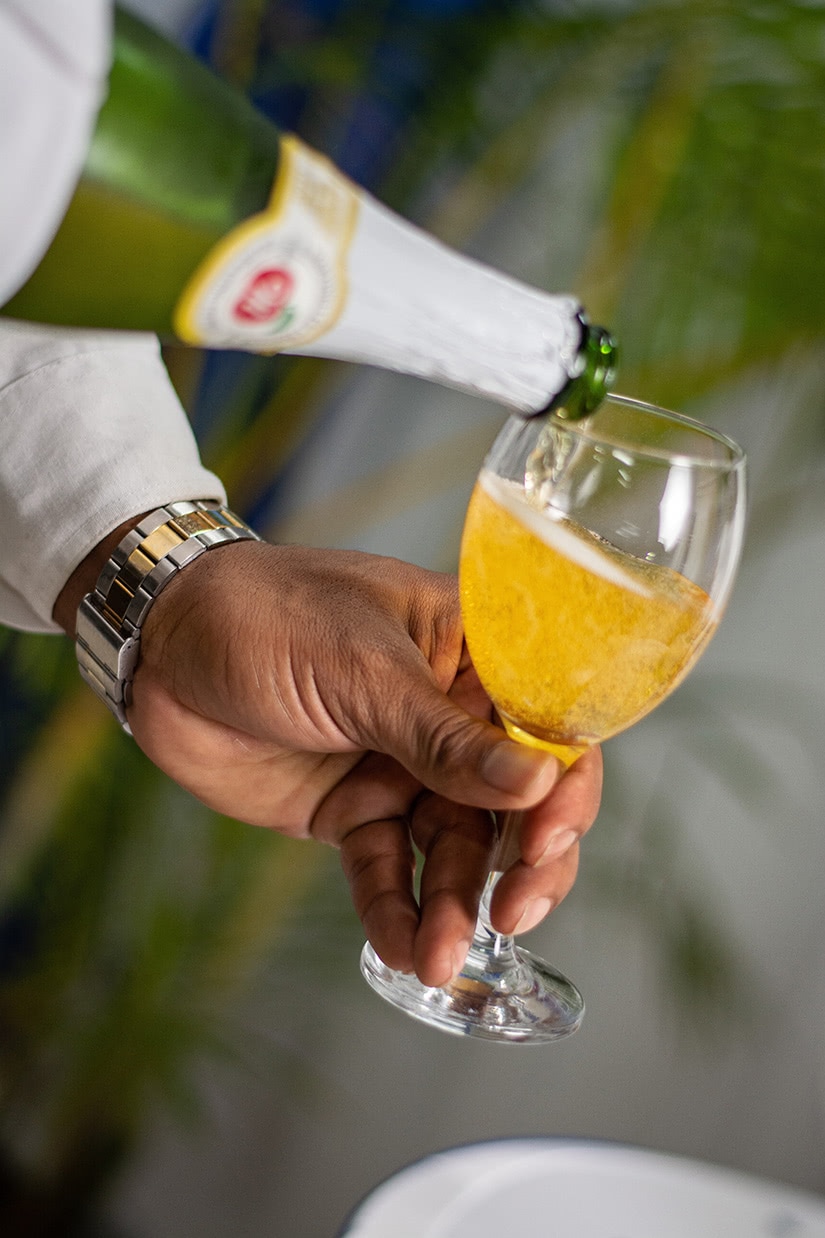 While the pint glass might be the most common way of enjoying a beer, it's not actually the best choice. A pint allows the liquid inside to warm up. Instead, go for a stein or mug for American ales or lagers, Scottish ales, and Irish dry stouts.
A goblet or chalice is the best choice for German bocks, Belgian IPAs, and other beers with a high ABV. 
Drink your beer out of a tulip or thistle-shaped glass for stronger IPAs or Scottish ales, or a Stange for delicate beers like kolsch or rye.
How to find the best beer?
The best way to sample new beers that are handpicked for your own tastes is to sign up to a subscription service or to buy a beer-themed gift set. There are plenty on the market, ranging from the Craft Beer Club that selects 12 world-class beers of different styles along with information each month to Tavour, an app that lets you handpick a custom selection of beers to be delivered to your door. If you'd rather leave it to the experts, the app can choose a variety of its highest-rated bottles for you.
Another easy way to broaden your horizons and sample more of the world's favorite beers is to buy a selection in a gift set. The best option on the market comes from The Bro Basket and includes a huge variety of beers from all across the world. 
Top 5 best beer brands in the world
Founders Brewing Co.
Founders Brewing Co. is one of the most successful breweries in the United States. It's known for producing a range of world-class beers, created with passion. Founders Brewing Co. prides itself on not brewing beers for the masses, instead preferring to target a specific group of people who enjoy the brand's impressive range of flavors and tasting notes. It's also known for its focus on reducing its environmental footprint and supporting national and local causes across the country. 
Lagunitas
In 1993, Lagunitas' founder Tony Magee tested out his first home-brew kit and caught the beer-brewing bug. Since then, the brand has grown rapidly, releasing a number of innovative IPAs that have become firm favorites for beer lovers across the world. Lagunitas beers are available in around 35 countries; a number that's likely to grow over time. The brand has a big focus on IPAs and also promotes a range of IPA-themed merchandise at its breweries. It's known for its larger-than-life branding, higher ABV products, and hazy beers.
Bell's Brewery
Family-owned brewery Bell's has more than a few successful releases under its belt. Some of its most popular beers are Hopslam Ale, Oberon Ale, and Two Hearted Ale and it takes the title of Michigan's oldest craft brewery, launched in 1985. It's also the seventh-largest craft brewery in the United States but maintains its full family ownership. The brand produces unique and inspired craft beers across the categories, from stouts to ales and IPAs. It has year-round favorite bottles and cans but is also known for its successful seasonal brews. 
Weihenstephaner
Weihenstephaner is the oldest brewery in the world and is located on the site of the former Weihenstephan Abbey in Freising, Bavaria. Despite brewing its beer for more than 1000 years, the brand maintains its original style and method, but with a few additions of modern technology to help it along the way. It's most known for its wheat beers and offers plenty of both dark and light beers. Weihenstephaner proudly only releases a high-quality standard of beers, combining constant concentration by the brewmasters with consistent quality control. 
Dogfish Head
Dogfish Head is a rapidly growing brewery based in Delaware, United States. With its brightly colored branding, it's made a name for itself among craft beer fanatics with a love for the unusual. Each year, it releases a range of new beers with a main focus on IPAs and the occasional stout. Dogfish Head consistently releases beers with a range of local and national ingredients to make interesting flavor combinations. It's not afraid to branch out from the norm and its slightly higher price point is more than justified with its full-bodied beers and higher ABV. 
Terminology: the key terms to know when buying beer
ABV: Alcohol By Volume — the percentage of ethanol in a beverage.
Cellaring: Storing beer at a controlled temperature to allow it to mature.
Craft Brewery: Split into three subcategories; small (annual production of 6 million barrels of beer or less); independent (less than 25% of the brewery is owned or controlled by a beverage alcohol industry member) and brewer (has a Brewer's Notice), a craft brewery is a small and independent brewery.
Homebrewing: The art of producing beer at home.
Mash: The name for the mixture produced from ground malt and hot water after straining.
Microbrewery: A brewery that produces less than 15,000 barrels of beer per year, with 75% or more of its beer sold off-site.
Methodology: How we select, test, and rank the best beers on the market
With hundreds of thousands of different beers in the world and breweries producing new varieties all the time, it would be impossible to sample every beer. So, when we put together our guide to the best beers to sample, we decided to avoid many of the world's most popular brands, choosing instead to highlight the craft breweries and smaller brands (still internationally available) that you might not be aware of.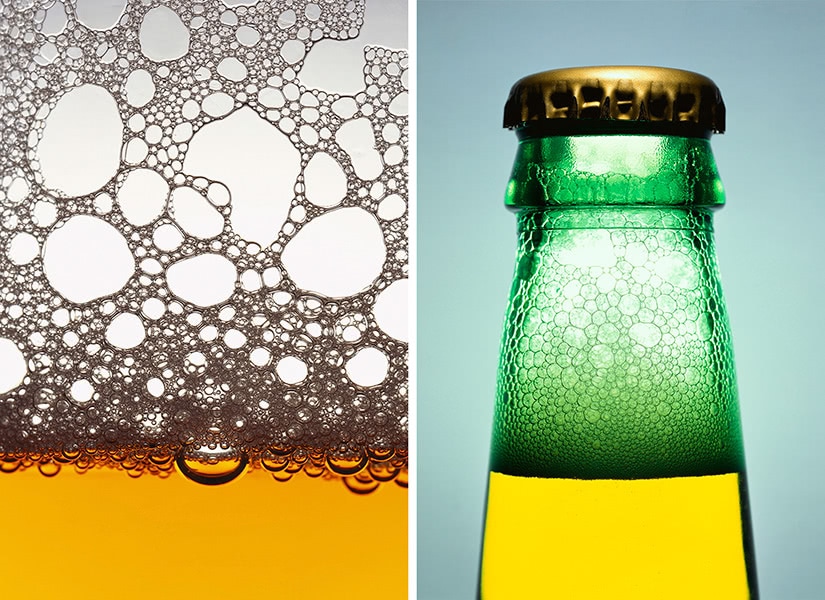 When it came to picking our favorite beers for each category, we looked at factors including the availability of the brand, the flavor and aroma of its offerings, the price of the beer, and its popularity. We took into account reviews of each beer, looked at respected bartenders' and experts' opinions, and considered the brewing process of each brand.
Frequently asked questions about beer
What are the top 10 beers in the world?
The top 10 beers in the world are: Founders Brewing Co., Bell's Brewery, Weihenstephaner, Lagunitas, Vermont Brewery, Thornbridge, Dos Equis, Samuel Adams, Dogfish Head, and Tripel Karmeliet.
What are the top 10 best beers in America?
The top 10 most popular beers in America are:
1. Bud Light
2. Coors Light
3. Miller Lite
4. Budweiser
5. Michelob Ultra
6. Corona Extra
7. Modelo Especial 
8. Natural Light
9. Busch Light
10. Busch
What is the best beer in the world?
The best beer in the world is Founders Brewing Co.'s Azacca IPA. Combining a touch of caramel malt with hints of citrus, this is a great beer with a strong backbone. It's a burnt orange color with an ABV of 7% and is a popular choice across the world. Introduced initially as a seasonal release, it's maintained its status as an excellent beer with a delicious variety of flavors.
What is the best-tasting beer?
For lovers of dark beer, the best-tasting beer is Mira's Brune N°6, with plenty of malty, toffee notes, and a citric bitterness. The best-tasting golden beer is Kompaan's Handlanger, an IPA with earthy and spiced hop aromas.
What is the best beer for people who don't like beer?
The best beer for people who don't like beer is Sixpoint's Jammer series beer. The original Jammer beer is ever-so-slightly soured and originates from Germany, while the Sixpoint session pack also includes Citrus Jammer, Ruby Jammer, Tropical Jammer, and Berry Jammer. These beers are all 4% ABV and feature real fruit flavors.