Five-course meals. Ballroom waltzes. And bottomless champagne. These are just some of the things to expect from your next black tie event.
But first, you have to make an entrance.
And if you're yet to attend one of these high-society soirees (or perhaps one of the exclusive events in a billionaire's social calendar), the black tie dress code can rival the black hole in its ability to confuse and confound, whilst it simultaneously tops black ice in terror stakes.
Well, lucky you, we have put together the ultimate guide to a black tie dress code for women that tells you everything there is to know. Our first rule: you don't have to wear black. Our second rule: watch your shoes. The easiest way to make an (unwanted) entrance is to break an ankle or teeter your way down the red carpet. If you haven't yet learned to walk in stilettos, opt for something equally sophisticated but easier to walk in. Of course, there are many other ways to impress in black tie attire, all of which we have carefully collated into one comprehensive black tie style guide. Keep reading to wow your MIL (mother-in-law) and pay respect to the host.
But what about him? Our style guides for men—from cocktail attire to black tie—have got the men in your life covered too.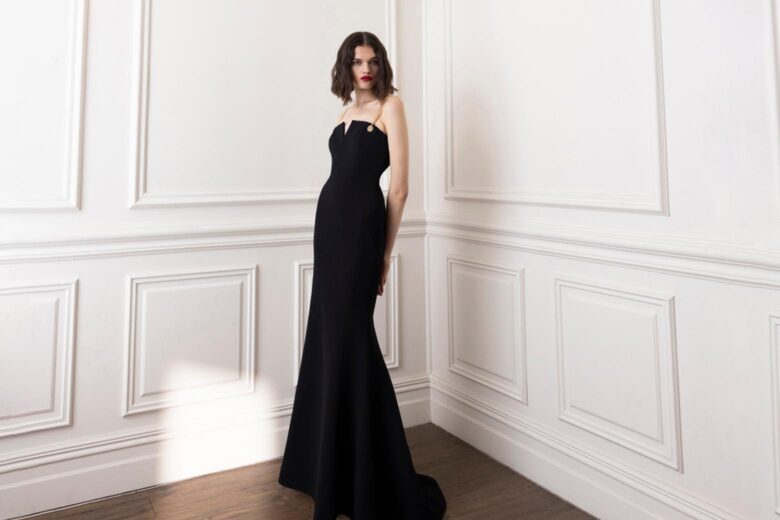 What is Black-Tie attire?
One notch down from white tie, black tie is society's second most formal dress code. And while it remains pretty straightforward for men (a classic dinner jacket will do), it can be slightly more daunting for women as the stakes are pretty high. Women usually wear sweeping floor-length evening gowns in jewel tones, accented by bedazzled clutches, heels and precious gems. However, in the twenty-first century, an elegant suit is deemed equally appropriate for many black tie occasions. And for some, even a dressy cocktail dress can be considered formal enough, provided that it is suitably accessorized and not too short. Our top tip: don't overthink it and use it as an excuse to go big.
What does "Black Tie Optional" mean?
You can go all out with a sweeping floor-length ball gown. Or you could call upon that extravagant mini you've been dying to wear. Basically, "black tie optional" allows for a degree of flexibility and ease compared to traditional black tie attire, yet maintains a higher level of sophistication than semi-formal dress codes.
The goal is still to appear elegant and appropriate, but maybe without appearing overly glamorous, as if attending an Oscars event. If in doubt, an ankle-grazing dress paired with high heels and statement jewelry is a failsafe. It strikes the perfect balance between refined and relaxed and you won't have to worry about looking over or underdressed.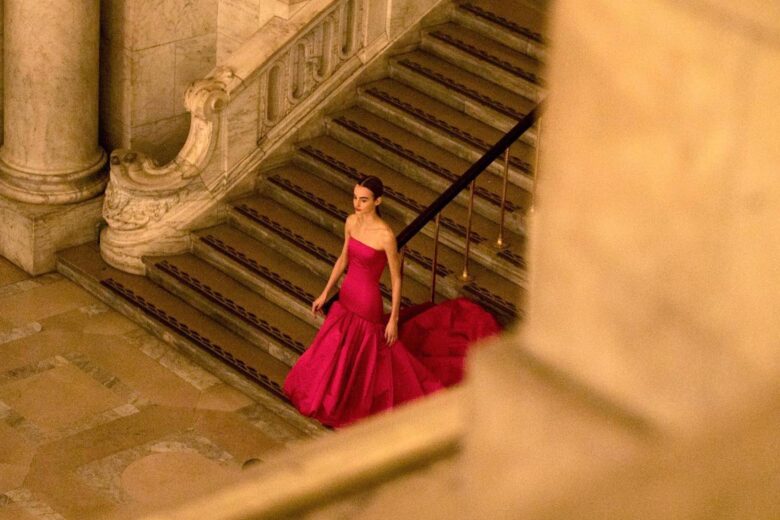 When to wear Black Tie attire: Dress for the occasion
There will always be clues—with the biggest being the actual invitation—although not all of them are as easy to spot. Here's how we decide when to wear black tie attire when the invitation does not stipulate specifically:
Venue: If the event is being held at a fancy location, black-tie attire is usually a safe bet.
Host & Guest List: We all have those friends that live by a more is more mentality, if they're the hosts or make up the majority of the guest list, you'll likely fit in wearing an elaborate ball gown.
Type of Event: Awards ceremonies, milestone birthdays, grandiose weddings and charity balls usually call for black tie attire.
Season: What you're expected to wear to a winter black tie affair compared to a summer black tie affair will always differ.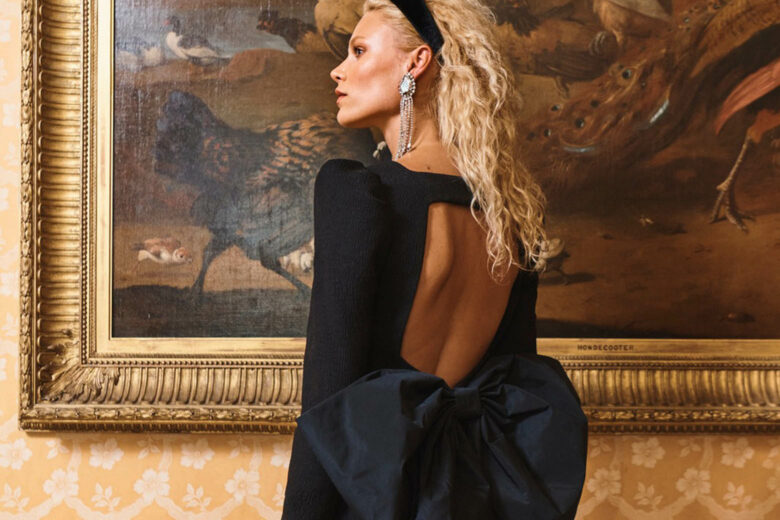 Black tie attire: Style tips
The do's and don'ts of black tie: a high stakes affair.
Black tie attire don'ts
Don't take the dress code too literally: While black is great, it's not your only option.
Don't expose too much: Short hems, plunging necklines and exposing fabrics are best kept for more casual occasions.
Don't wear loud prints: Unless your host specifically says otherwise, you are much safer with monochrome ensembles.
Don't wear sneakers: Nope, never. Or sandals, for that matter. If you're desperate to wear flats, make sure they're formal pumps.
Don't neglect your outerwear: Swop out that run-of-the-mill trench for an Old World Hollywood faux fur coat.
Don't wear tacky fashion jewelry: Instead, get out those family heirlooms.
Don't carry a big bag: As practical as they may be, oversized totes are out for black tie attire.
Don't neglect grooming: Nothing ruins a black tie outfit like a bad hair day or chipped nails.
Black tie attire do's
Go Full-Length: This is your opportunity to bring out the ball gowns and elaborate floor-length dresses that are kept for special occasions.
Choose high quality, sustainable fabrics: Silks, satins and velvets are inherently elegant and refined, even better if they're manufactured with the planet in mind.
Dark, rich hues: Black and jewel tones are a failsafe for black tie affairs.
Classical silhouettes: Prioritize a timeless aesthetic over on-trend, avant-garde designs.
Statement jewelry: Precious gems, crystals and rhinestones are encouraged. Don't hold back—as long as it's tasteful.
Heels: If you can walk effortlessly in soaring stilettos, there's no reason to keep them in the closet. Otherwise, formal block heels, wedges and kitten heels will do the trick.
A clutch purse: A sequinned rendition is even better.
Style your hair: There's no need to try for a "I woke up like this aesthetic," glam it up with an elegant updo or radiant curls.
Makeup: Apply natural makeup that enhances your features without appearing overly dramatic.
Women's Black Tie attire outfits
From floor-sweeping silhouettes to elegant suits, there are more ways than one to stun at the next black tie event.
Formal (floor length) evening gowns
Formal evening gowns are the most popular black-tie attire choice. Opt for full-length silhouettes that sweep the floor. Invest in luxurious fabrics such as satins, silks and velvets and don't shy away from elaborate accents such as sequins, beads or rhinestones. When it comes to picking a color, black is almost always acceptable. Jewel tones (such as navy, burgundy and teal) are also effortlessly sophisticated and can be worn to complement your distinct features. While show-stopping metallics are a fantastic way to make a statement while maintaining an enduring elegance.
Ball gowns
We love the excuse to embrace the glamor of a black tie affair and nothing does that better than an elaborate ball gown. What distinguishes a ball gown from other formal, floor-length evening gowns? Ball gowns are typically characterized by a full, voluminous skirt that extends to the floor. And worn to events like galas, grand social occasions, and of course balls, ball gowns are often even more elaborate than other formal dresses. Look for opulent details like layers of tulle and intricate beading to make an entrance (in all the right ways.)
Dressy cocktail dresses
While dressy cocktail dresses aren't the norm for black tie events, they certainly aren't taboo—if you style them appropriately, that is. Because cocktail dresses are often more casual than formal, floor-length gowns, it's even more important to pay careful attention to details. Consider A-line or fit-and-flare midis that are flattering and appropriate. Stick to classic colors like black, navy, jewel tones, or metallic shades. And pair it with heels and an embellished clutch.
Elegant suits
If dresses aren't your thing, an elegant suit can also be worn appropriately for black tie events. But you'll have to be very considered with your suit choice and styling. We're not talking about the kind of suit that you wear in the boardroom. Those are usually a lot more stiff and business-like. To make your suit more dressy and chic, opt for glamorous fabrics such as satins and velvets. When it comes to fit, a flowy cut adds a feminine touch, while a more tailored rendition is naturally more formal.
Formal shoes
When it comes to black tie attire, heels are almost always encouraged. But before signing off on a pair of soaring stilettos, familiarize yourself with the venue. Take note of the ground surface—gravel, pavement, grass, or parquet flooring. Consider the paths you'll be walking throughout the evening and plan accordingly to avoid discomfort or potential damage to your stilettos (or yourself.) Taking off your shoes to dance is also usually frowned upon, so if you can't dance in them, opt for a pair that is still sophisticated but slightly more comfortable. We're thinking something like embellished satin slingbacks or mesh lace Manolos.
Elegant jewelry and accessories
Don't underestimate the power of those family heirlooms. They may just elevate your minimalist midi to black tie status. Black tie events are inherently glamorous, so if your ensemble is on the simple side, we suggest enhancing it with a statement piece. Add some sparkle with a rhinestone-adorned collar. Make a statement with rare gemstones. Or draw attention to your face (and perfectly executed makeup) with exaggerated waterfall earrings. As long as they compliment your outfit and don't overpower it, oversized pieces are encouraged for women's black tie attire.
Bags
Accessorize your black tie attire with an elegant and sophisticated bag. A sleek clutch in satin or velvet is a popular choice. A structured box bag with a top handle or chain strap is equally fashionable. While an embellished evening bag is great for adding sparkle. Choose a compact size that holds your essentials without being bulky. And opt for timeless colors like black or metallic tones. Alternatively, a convenient crossbody may also be suitable, just don't go for anything too bulky or slouchy.
Black tie attire colors
Should you wear black or is that just in the name? First up, while we're big advocates of black satins and sequins for black tie events, wearing black is not a prerequisite.
Although to achieve the level of sophistication and formality required for black tie hues, it's always best to consider darker, richer hues such as:
Black: As the epitome of timeless elegance, black is always a safe and stylish choice for a black tie event. It is a classic color that can be worn in various styles and silhouettes.
Navy: A regal navy blue is a less stark alternative to black and better suits cold skin tones.
Jewel Tones: Deep, rich jewel tones like emerald green, sapphire blue, ruby red, or amethyst purple can make a bold statement at a black tie event. These colors add a luxurious and regal touch to your ensemble.
Neutral Tones: Neutral colors such as ivory, champagne, or taupe take on understated elegance. They provide a subtle and sophisticated backdrop, allowing your accessories or silhouette to stand out.
Metallics: Silver, gold, or bronze metallic shades are undeniably glamorous whilst still maintaining an air of sophistication.
Ultimately, the best color to wear to a black tie event depends on your personal style and preferences. Choose a color that makes you feel confident and complements your complexion. For more on how to accomplish this, see our style guide to color matching.
Where to buy black tie attire outfits
Luisaviaroma
As one of our best websites for women, Luisaviaroma is one of our favorite digital destinations for designer garments, including elaborate ball gowns, floor-sweeping formal dresses, and tailored suits. Housing renowned brands, such as Gucci, Yves Saint Laurent and Versace, you can shop with confidence knowing that anything handpicked (with Italian flair) by Luisaviaroma is bound to be a showstopper, while maintaining that quintessential black tie elegance.
Net-a-Porter
Net-a-Porter is a well-known destination for designer brands and our go-to for women's black tie attire. From Isabel Marant to Chloe to The Row, these are the kinds of designers you expect to see on the red carpet. And these are the kinds of designers you'll want to browse through when selecting your next black tie ball gown or figure-hugging satin maxi.
Farfetch
It's not difficult to nail the black tie dress code with Farfetch on your side. Housing over 300 designer boutiques, the renowned e-retailer has something for everyone and every occasion—including those (terrifying) black tie events. Farfetch's curated selection showcases an impressive array of polished suits, embellished ball gowns and exquisite cocktail dresses, all of which are perfect for scintillating at that charity gala or milestone birthday.
Frequently asked questions about a black tie dress code
What is ladies dress code for black tie?
For ladies, the dress code for a black tie event typically calls for formal floor-length gowns, sophisticated cocktail dresses, or elegant separates. Choose refined fabrics, tasteful necklines, and complement the outfit with stylish accessories. Aim for a polished and glamorous look that adheres to the formal nature of the event.
Can a woman wear a short dress to a black tie event?
Floor-length gowns are the traditional choice for black tie events, but a tasteful and sophisticated short dress, such as a formal cocktail dress, can be appropriate for less formal black tie events.
What not to wear to a black tie event?
Anything casual or revealing is not considered appropriate black tie attire. Avoid relaxed fabrics such as cottons and linens. And steer clear of short hems, plunging necklines and transparent materials. Casual footwear, such as sneakers and sandals, is also a big no, as are oversized, slouchy handbags
Can I wear a suit to a black tie event as a woman?
Yes, as a woman, you can wear a suit to a black tie event. Opt for an elegant and well-tailored suit in a luxurious fabric like silk, satin or velvet. Choose a suit with a formal cut and pair it with a dress shirt or a silk blouse. Complete the look with sophisticated accessories like heels, statement jewelry, and an evening clutch bag.