Designed to scintillate without stealing the show, the perfect wedding guest dress is a balancing act like no other. Whilst it's the perfect excuse to look your best, the unspoken rules regarding wedding guest attire are not always easy to abide by. It's already a given that wearing white is a no. But besides that and an invitational hint at formality, guests are left to tread through the murky waters all on their own.
However, if you're treading the right waters—that being the best luxury stores—finding your perfect outfit should be a whole lot easier than finding a decent plus one. These online platforms have done the deep dive for you. They use expert buyers to stay up to date with trends. And they maintain impeccable standards when it comes to designer-quality pieces. Their detailed filters eliminate unworthy candidates off the bat as they make sure that you don't waste time
settling for sub-par iterations. While their vast range of styles (almost) ensures that no two guests look the same.
Filter, scroll, checkout, repeat. That's how to tick off your save-the-dates one dress at a time.
Anthropologie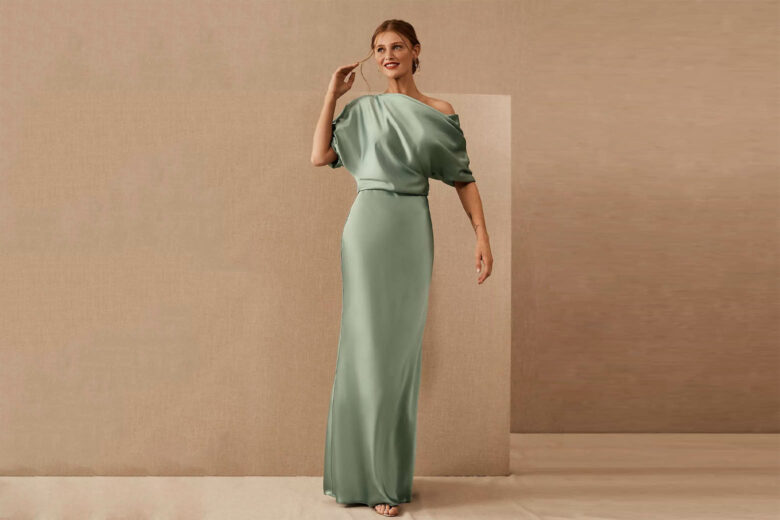 Renowned for its bohemian flair, Anthropologie tops our list of the best places to find wedding guest outfits. The artistic brand flaunts its eye for detail through feminine finishes such as lace, ruffles, florals, or all three. And in doing so, Anthropologie hits the sweet spot between comfortably relaxed and elegantly classy.
Filter by size, color, sleeve length, dress length, price, brand, neckline, and occasion to find the one that ticks all the boxes. Now, if only finding the perfect plus one was that simple. Interested in other clothes from the brand, check our Anthropologie edit to see what else they have in store.
Best for: Bohemian details exude carefree femininity.
| | |
| --- | --- |
| Size range: | XXS – XXXL |
| Price: | $$$ |
| Dress code: | Semi-forma |
Net-a-Porter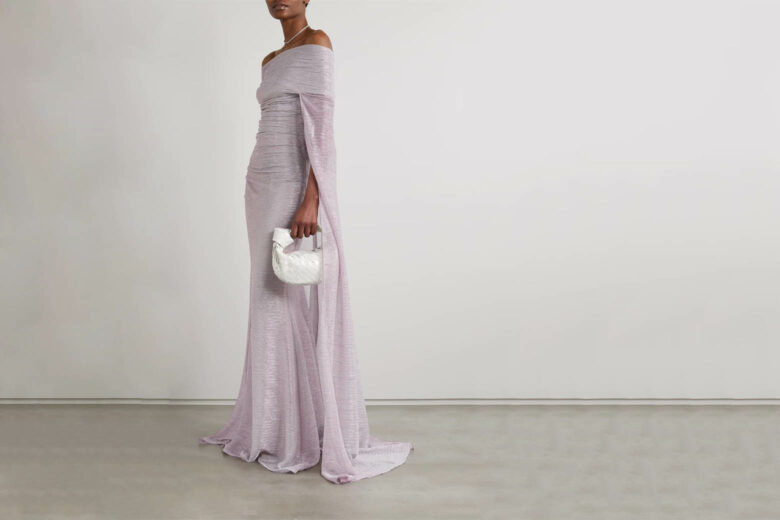 It's no secret that we adore Net-a-Porter's range of designer wear. From Gucci to Balenciaga, there's no easier way to stay up to date with the latest trends, whilst collecting timeless classics. There's also no easier way to find your wedding guest dresses to conquer the season ahead.
Whether it's an asymmetrical avant-garde design or flowy floral maxi, filter through all your specifics to hit the nail on the head. They also have an exquisite range of accessories and shoes to finish off the look.
Best for: Making the world your runway.
| | |
| --- | --- |
| Size range: | XXXS – XXXXL |
| Price: | $$$ |
| Dress code: | Semi-formal |
Farfetch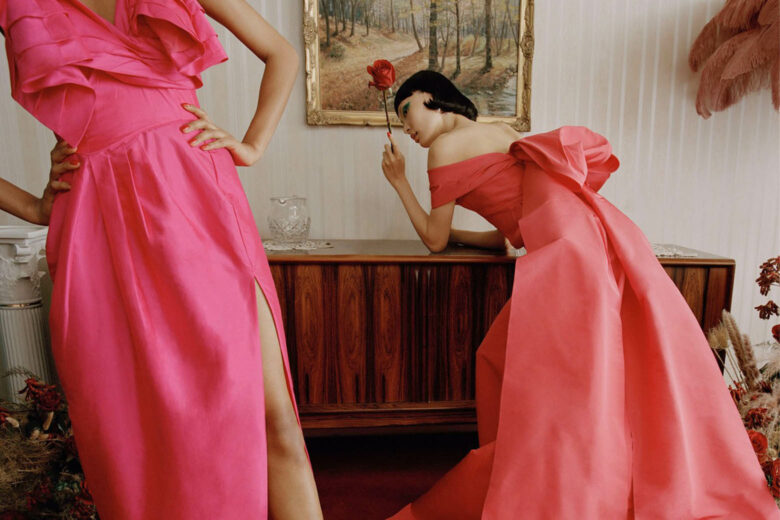 If you're unsure of how to make a statement without stealing the show, Farfetch is the perfect place to scroll. The luxury marketplace features all our favorite designers. And their expert buyers are always on top of the latest trends while maintaining a collection of sophisticated classics.
If you're not in the mood to scroll and know exactly what you're after, just use Farfetch's foolproof filters to land up with a custom selection of elegant wedding guest dresses.
Best for: Manifesting your inner fashionista.
| | |
| --- | --- |
| Size range: | XXXS – XXXXL |
| Price: | $ |
| Dress code: | Formal |
Luisaviaroma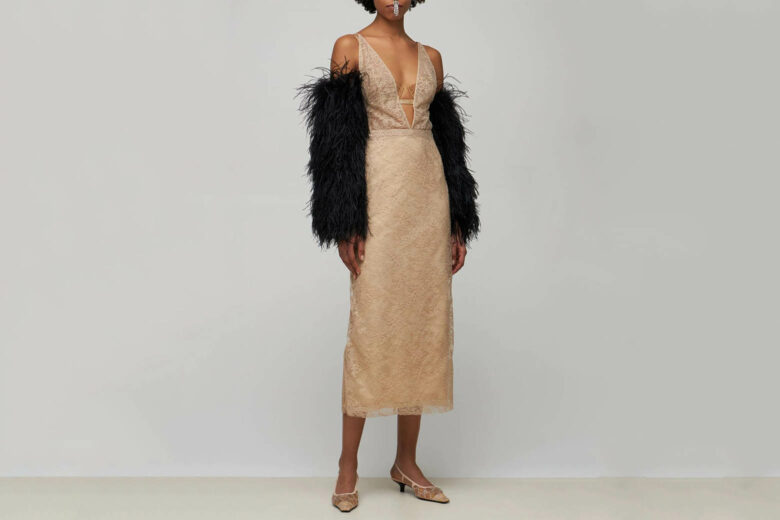 Born out of Italy, Luisaviaroma stays true to its heritage with a high standard of impeccable craftsmanship. We can't get enough of their Italian-influenced selection of elegant dresses for wedding guests. And whether you're looking for modern minimalist renditions or sophisticated classics, you can't go wrong with Luisaviaroma's top designer picks.
Their detailed filter takes care of eliminating unwanted colors, styles, or sizes. And it even makes space for filtering materials. So if you're not a fan of synthetics, you can eliminate those right off the bat.
Best for: A click away from the ultimate La Dolce Vita wardrobe.
| | |
| --- | --- |
| Size range: | XXXS – XXXXXL |
| Price: | $$$$ |
| Dress code: | Formal |
Asos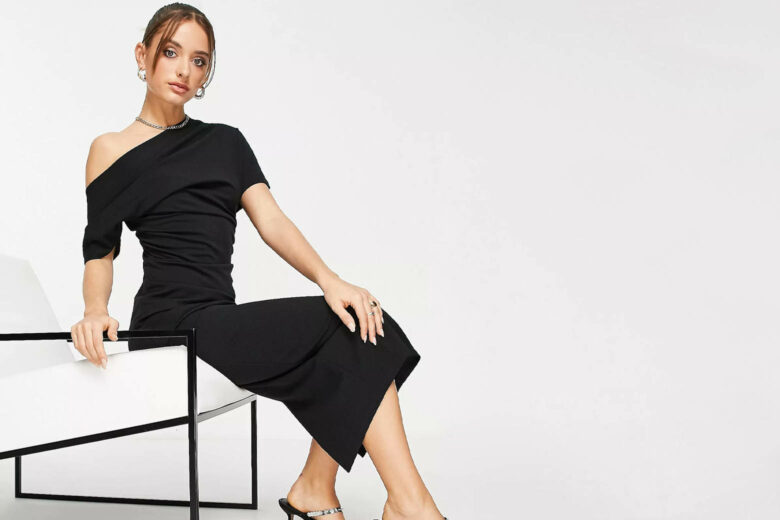 If you're anything like us and your refrigerator is permanently decorated with save-the-dates, splashing out on every occasion may not be an option. In which case, Asos is our go-to with its affordable range of classy elegant wedding guest dresses.
This UK-based platform features all the latest trends in a quality that far exceeds their price tags. The effortless search and filters make scrolling through a selection of occasion-worthy ensembles a pleasure. While inclusive sizing and tailored fits promise to flatter your unique form.
Best for: A wedding every weekend.
| | |
| --- | --- |
| Size range: | XXS – XXXXXL |
| Price: | $ |
| Dress code: | Casual |
Amazon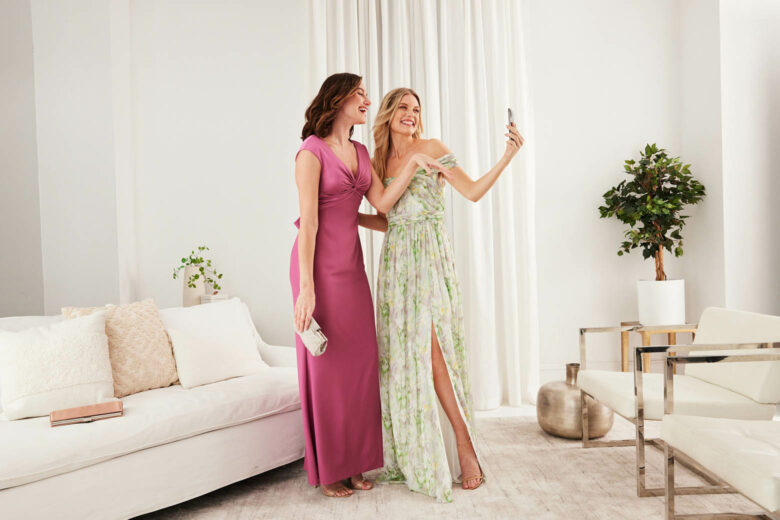 Renowned for their speedy tech deliveries, Amazon is also our best kept secret when it comes to good value fashion finds. And if you've left your outfit to the last minute, you can't go wrong with using this site to shop for wedding guest dresses online.
Along with all the traditional filters, Amazon goes the extra mile in providing filters for neck styles, sleeve types, and embellishment features. That should put an end to aimless scrolling once and for all (unless that's your guilty pleasure).
Best for: Speedy deliveries meet trendy styles.
| | |
| --- | --- |
| Size range: | XXS – XXL |
| Price: | $ |
| Dress code: | Semi-formal |
BHLDN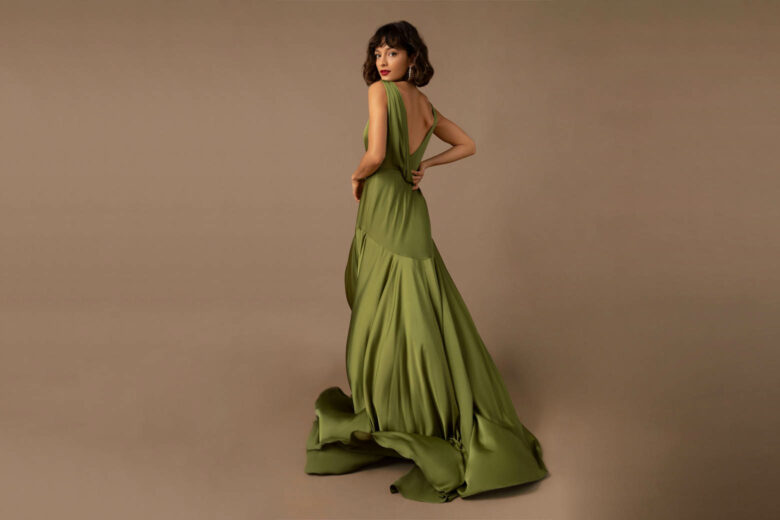 As Anthropologie's bridal arm, you know that BHLDN is definitely worth scrolling through for more formal wedding guest dresses. With a selection of scintillating styles, specifically designed to bear witness to your best friend's big day, it's impossible to go wrong with any choice from this brand.
The effortless shopping experience filters designer iterations by occasion, colors, sizes, and price. So whether you're looking to embrace the dopamine dressing trend in a vibrant mini or to find a black-tie appropriate outfit, this site has got you covered.
Best for: Handpicked creations vow to deliver.
| | |
| --- | --- |
| Size range: | XXS – XXL |
| Price: | $$$ |
| Dress code: | Semi-fomal |
Mytheresa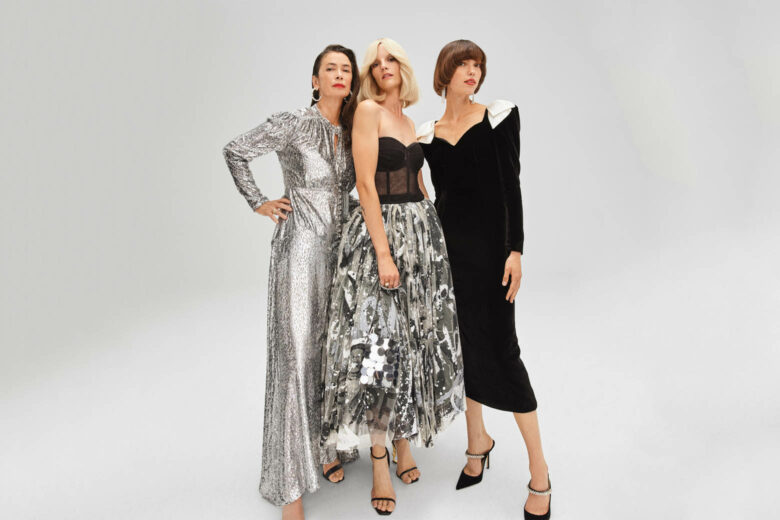 German luxury fashion e-commerce Mytheresa is another great place to buy wedding guest dresses and wedding guest gowns. And when you look at the fine edit, you'll see that every piece has earned its right to be there. With designers like Alexander McQueen and Dolce & Gabbana in its arsenal, it's no surprise that the platform is amongst the most popular for high end occasion-wear.
Filter by brand, size, color or pattern to effortlessly find the garment that makes you feel like a million bucks.
Best for: Designer decadence.
| | |
| --- | --- |
| Size range: | XXS – XXXL |
| Price: | $$$ |
| Dress code: | Formal |
24S
Bringing the spirit of Paris to online shopping, 24S features a collection of on-trend but timeless iterations that promise to deliver in both style and sophistication. Anything approved by this French platform is bound to make a splash—whether it's cute wedding party dresses or sumptuous gowns for formal affairs.
Shop the range by designer, color or size to find an accomplice to elegantly float through canape hour whilst simultaneously stealing hearts.
Best for: Parisian fashion delivered to your doorstep.
| | |
| --- | --- |
| Size range: | XXS – XXL |
| Price: | $$$ |
| Dress code: | Formal |
Nordstrom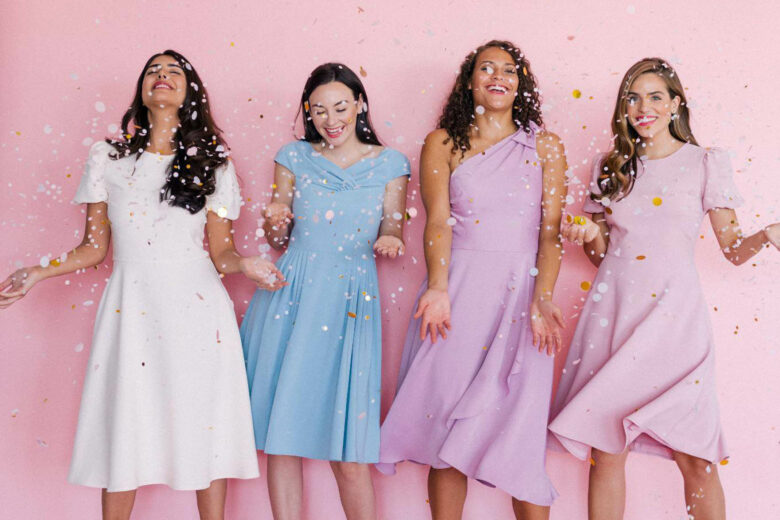 With a specific selection of wedding guest dresses, it won't take you long to find your perfect plus one (in the form of an outfit). Opt for a scintillating sparkly ensemble to shine out in black tie. Or choose a feminine floral iteration to conquer Summer garden weddings. Either way, Nordstrom has got you covered with its standout designer pieces.
This cutting edge platform embodies the ease of online shopping with a long list of filters—including length, occasion, neck-style, features, and color.
Best for: Filtered finesse.
| | |
| --- | --- |
| Size range: | XS – L |
| Price: | $$$ |
| Dress code: | Semi-formal |
Macy's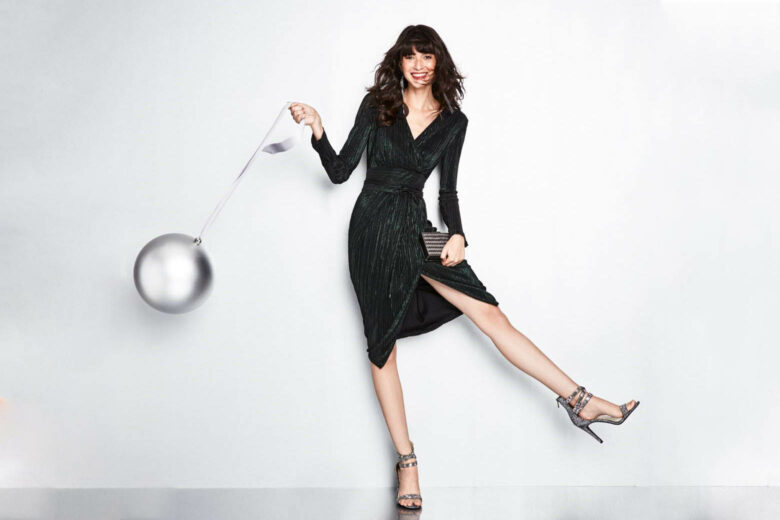 As a wedding guest, you don't want to be the center of attention but you do want to honor the occasion by looking your best. This makes finding the perfect outfit a tedious task. Unless you're browsing through Macy's wedding guest dresses and then it couldn't be easier.
As one of the largest clothing marketplaces, this American-based store isn't short of designer options. And with a whole range dedicated to attending weddings, you're bound to hit the sweet spot between blending in and standing out.
Best for: Nailing the wedding guest look.
| | |
| --- | --- |
| Size range: | XXS – XXXXXL |
| Price: | $$ |
| Dress code: | Semi-formal |
Bloomingdale's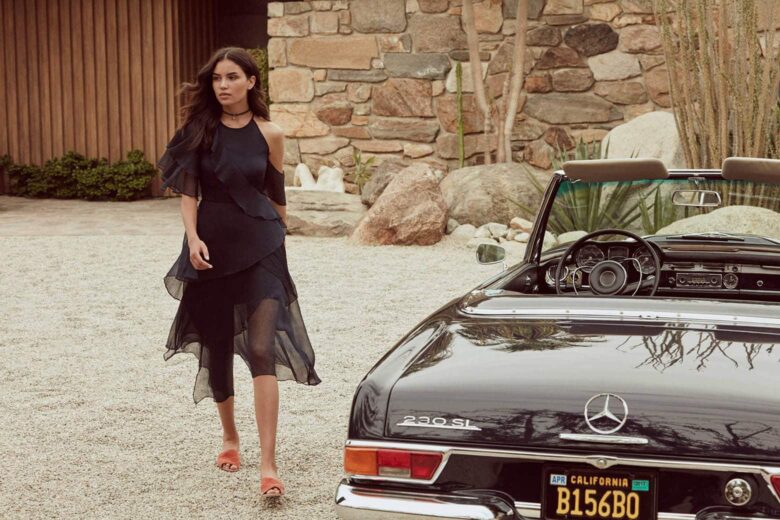 As one of the best known stores in the United States, this won't be the first time you've heard of Bloomingdale's. But don't underestimate the time-honored platform. Its classical styles are loaded with feminine florals and romantic ruffles, making them the perfect ensembles to celebrate love.
Filter by occasion to browse through the store's top dresses to wear to weddings. Or use the other detailed filters to find exactly what you're looking for. We'd be prepared to bet that you'll find it.
Best for: Timelessly transcending trends.
| | |
| --- | --- |
| Size range: | XXS – XXXL |
| Price: | $$ |
| Dress code: | Formal |
The Outnet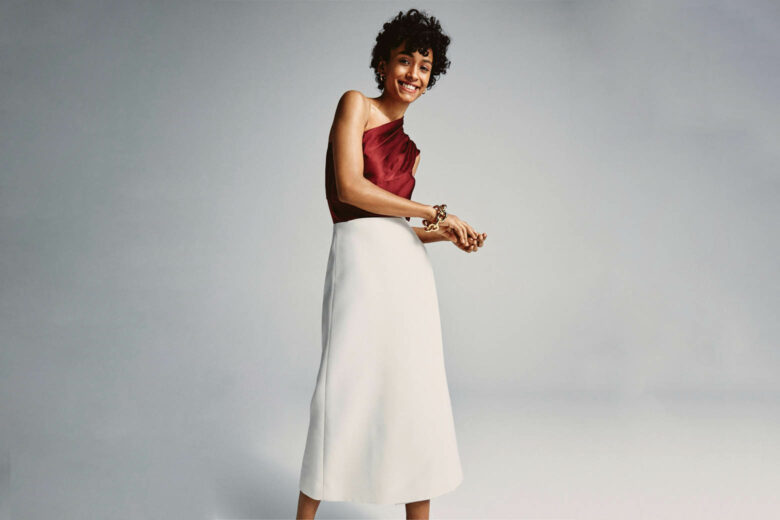 As Net-a-Porter's more affordable sister, The Outnet is our best kept secret for luxury discount shopping. With high-end designer collaborations and exclusive limited editions, this brand will make sure that you're not twinning with fellow guests. Whether you're on the lookout for relaxed florals or more formal dresses for weddings, The Outnet runs the gamut in exotic prints, fabrics, and styles.
Search by occasion, size, color, price, fabric, or designer to find the iteration that speaks to your distinctive sense of style. You won't be disappointed.
Best for: Affordable allure and one of-a-kind flair.
| | |
| --- | --- |
| Size range: | XS – XL |
| Price: | $$ |
| Dress code: | Casual |
Saks Fifth Avenue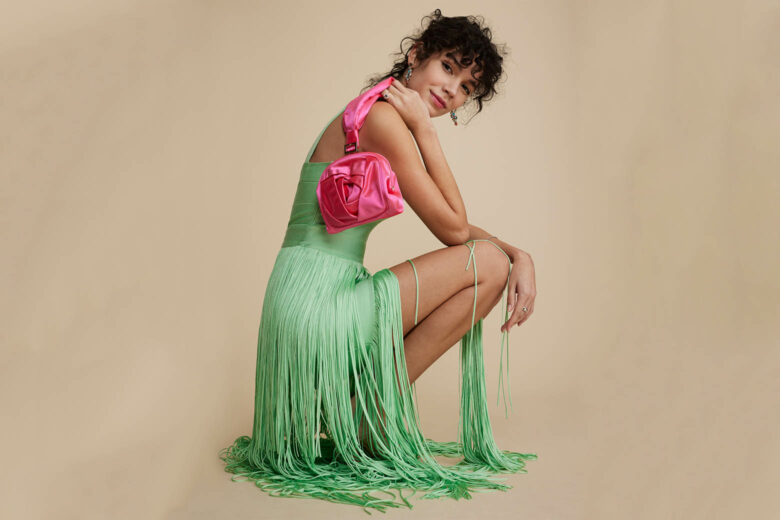 Responsible for putting Fifth Avenue on the fashion map, this sumptuous store exudes luxury in its every design. And with thousands of designer dresses to choose from online, Saks Fifth Avenue is your answer to where to shop for wedding guest dresses. Their formal selection is perfect for any black-tie event. Whilst daytime florals embody romanticism in flowy silhouettes.
Don't have time for unnecessary scrolling? Use the long list of filters to eliminate every unworthy candidate from the get-go.
Best for: Revolutionizing your wardrobe.
| | |
| --- | --- |
| Size range: | XXS – XXXXL |
| Price: | $$$ |
| Dress code: | Formal |
Matchesfashion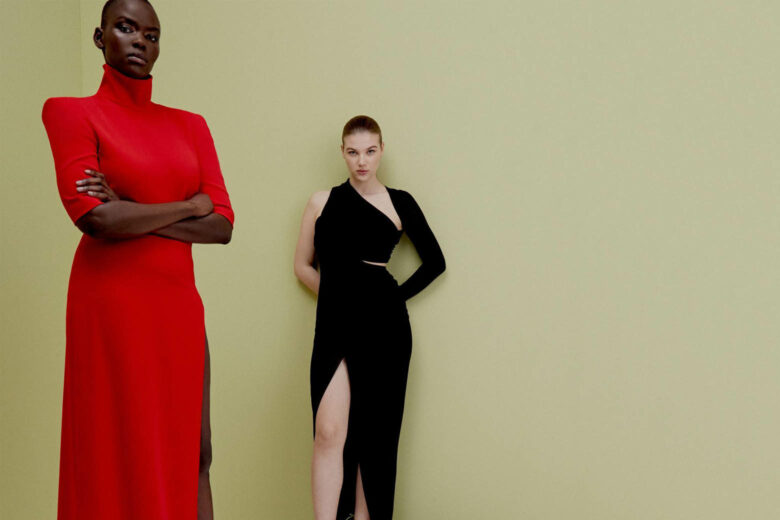 We think weddings are the perfect time to experiment with cutting-edge trends. Bear this in mind when searching for where to buy wedding guest dresses. With a contemporary spin on luxury, Matchesfashion is the perfect way to top your toe into avant-garde designs. Whether it's asymmetrical cuts, dopamine-inducing hues, or bold prints, you won't regret stepping outside your comfort zone when you see the crowd's reaction.
Filter by occasion, designer, and color. Or just scroll your way into the dress that speaks to you.
Best for: Trying out new trends.
| | |
| --- | --- |
| Size range: | XXXS – XXXXL |
| Price: | $$$ |
| Dress code: | Semi-formal |
White House Black Market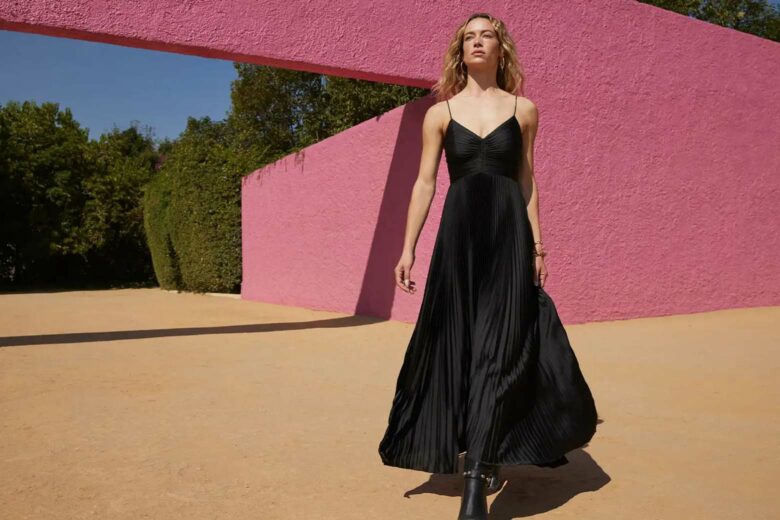 Ok, so you can't wear white, unless the bride specifically says otherwise—and even then we're hesitant. But White House Black Market is no longer limited to all white luncheons, and over the years the burgeoning brand has extended its collection to include an array of equally sophisticated colors.
From navy, floral, pleated midis to teal, long-sleeved, smock-waist satins—WHBM is where to go to buy wedding guest dresses for every type of celebration.
Best for: The perfect LBD and formal wedding guest dresses.
Read more about WHBM and how it is the ultimate destination to own our multifaceted identities.
| | |
| --- | --- |
| Size range: | XXS – XL |
| Price: | $ |
| Dress code: | Smart casual |
Ssense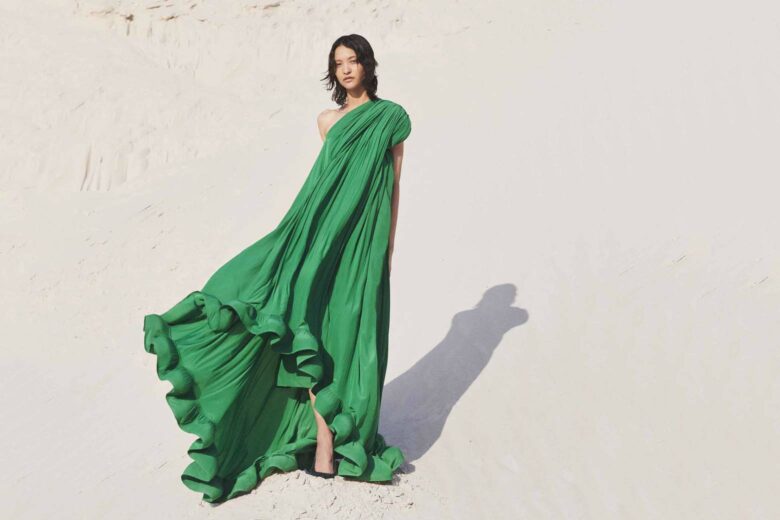 Headquartered in Montreal, Ssense is a sweet balance between established and emerging luxury brands. The online store features a carefully curated selection of menswear and womenswear—including some of the most elegant wedding guest dresses.
A resplendent yellow fringed dress by Stella McCartney is impossible to miss. While black, embellished iterations make for the perfect black tie wedding guest dresses. Of course, if you're looking for something in between, Balmain's sparkling-but-sultry blue slit maxi is both timeless and chic.
Best for: Gen Z and millennial-approved designer dresses.
| | |
| --- | --- |
| Size range: | XXS – XXXL |
| Price: | $$$ |
| Dress code: | Smart casual |
LilySilk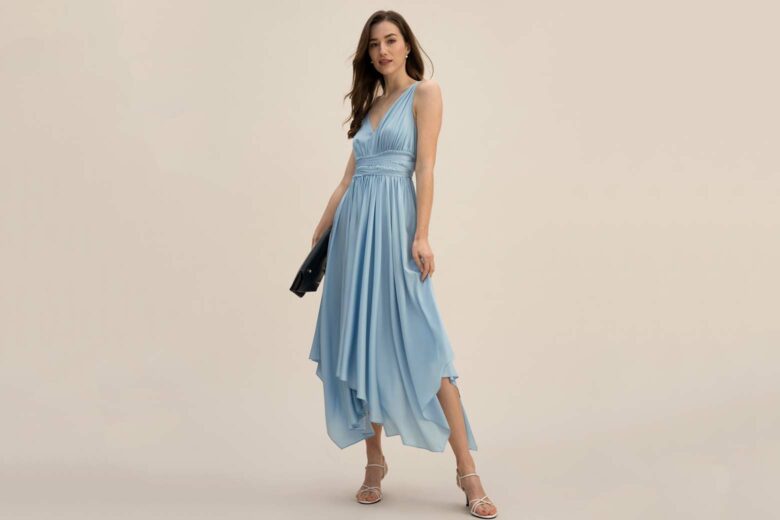 If only finding the perfect plus one was as easy as finding the perfect wedding guest dress at LilySilk. From irresistibly soft wrap dresses and sultry slips to halter necks and irregular hemlines, Lilysilk showcases a harmonious blend of simplicity, grace, and understated elegance.
Made from breathable, soft natural fibers, LilySilk dresses are undeniably some of the most comfortable we've tried. Ranging from XS-3XL, the brand offers more inclusive sizing. And we also love that it is committed to sustainability and redefining the "Made in China" cachet through ethical manufacturing.
| | |
| --- | --- |
| Size range: | XS—3XL |
| Price: | $$$ |
| Dress code: | Semi-formal |