The busy, hectic schedules. Juggling work and life. The multi-faceted lifestyles. The need to carry around everything-we-could-possibly-ever-need.
As a woman always on the go, the last thing you want to deal with is chaos in your everyday bag.
What you need is a practical bag that elevates your fashionable outfit and goes with your agenda. One that restores order. One that speaks of power and confidence. One that will work just as hard as you do. And do it with style.
Well, good news: your seemingly endless quest to find the perfect work-life bag that can handle everything your bustling lifestyle demands ends now.
Upcoming Belgian lifestyle brand KAAI is definitely one to put on your radar — trust us.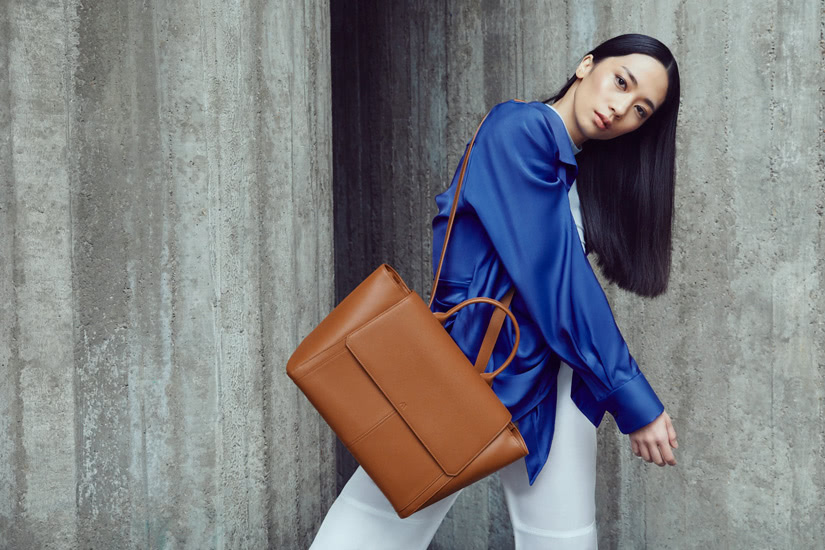 Eloquently shaped to shape your life moments and dreams, KAAI's stylishly functional and ultra-versatile bags promise to 'organize women's busy lifestyles fashionably'. 
Promise accomplished.
We have been toting around the Midi Pyramid (in Black and Nude Pink) and the Mini Hero (in Cognac) and we are totally impressed.
Sophisticated simplicity, fashionable functionality
We are big fans of KAAI's elegant, minimalist designs and the brand's impeccable attention to detail.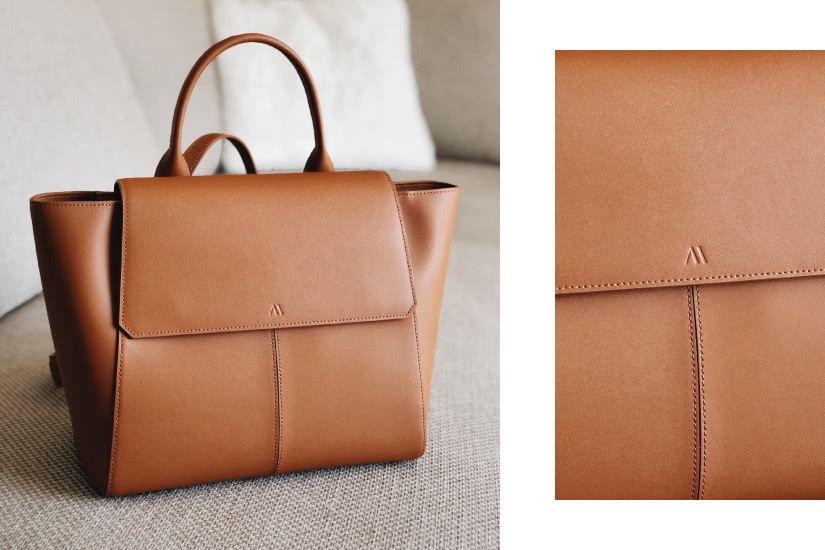 KAAI bags are delicately understated on the outside and surprisingly sophisticated yet intuitive on the inside. That's what we call the best of both worlds.
Made of the finest Italian leathers, KAAI bags are also tough enough to survive the daily grind—The sleek and timelessly chic exterior of the bags is scratch-, water- and stain-resistant.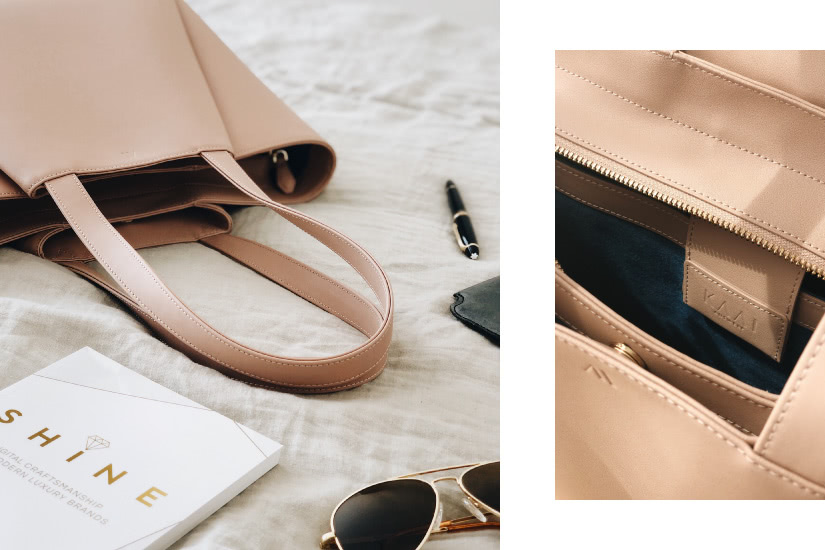 The highly organized luxurious interior is lined with velvety soft suede in the KAAI blue to protect whatever you place inside.
We don't know about you, but when we are not carrying far too many bags around, our carry-all too often feels like a big black hole. The struggle to keep your work bag in order is all too real —If you've ever stuck a hand in your handbag and regularly fumbled around in a seemingly bottomless abyss of old receipts, lipsticks, pens, mints and other essentials before finding your keys and ringing phone that have nestled themselves in the most inconvenient spot, you know exactly what we mean.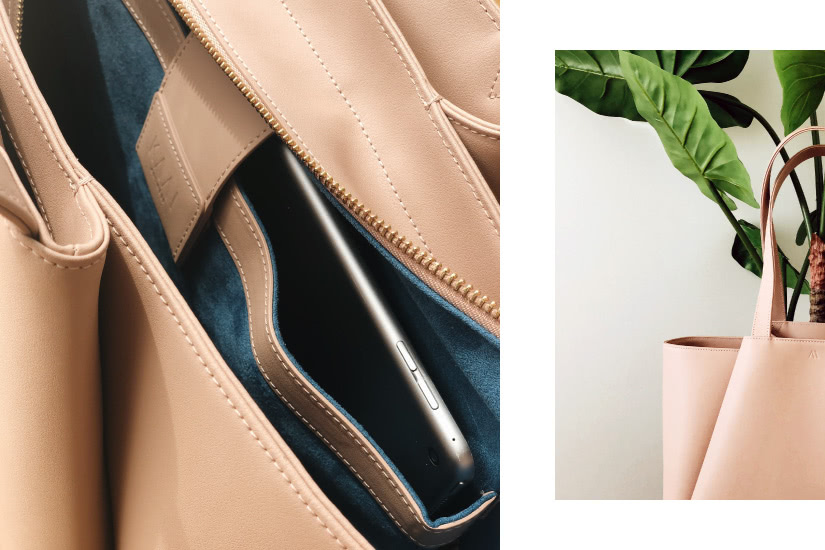 With KAAI's thoughtful compartment-filled bag interiors, you'll never lose anything in your bag again — well, you won't have an excuse anymore, at least.
Smartphone. Charger. Laptop. Makeup. Checked and checked. There are organizational compartments and designated pockets for everything, making finding your belongings a breeze.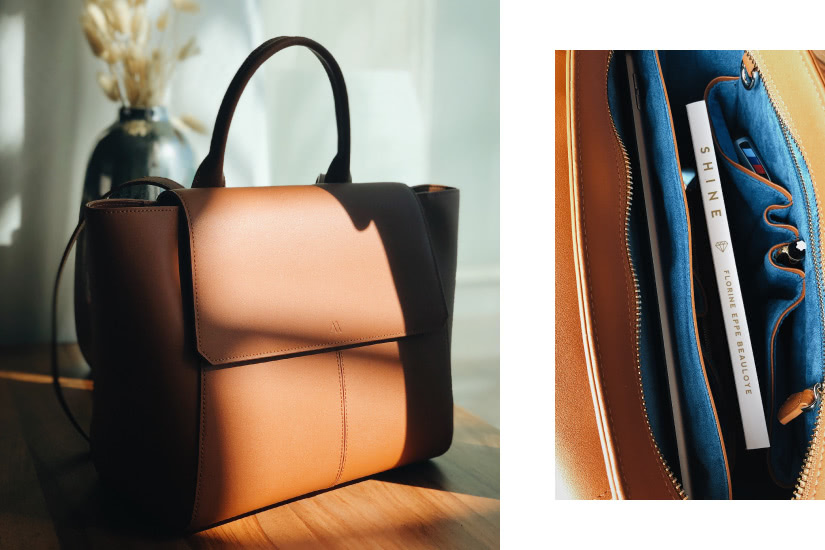 Goodbye messy portable storage room bag. Hello, pristinely cleaned library-style wonder bag.
Designed to move seamlessly between roles, KAAI bags effortlessly transition from work to weekend, from the conference room to the coffee shop.
We are sold.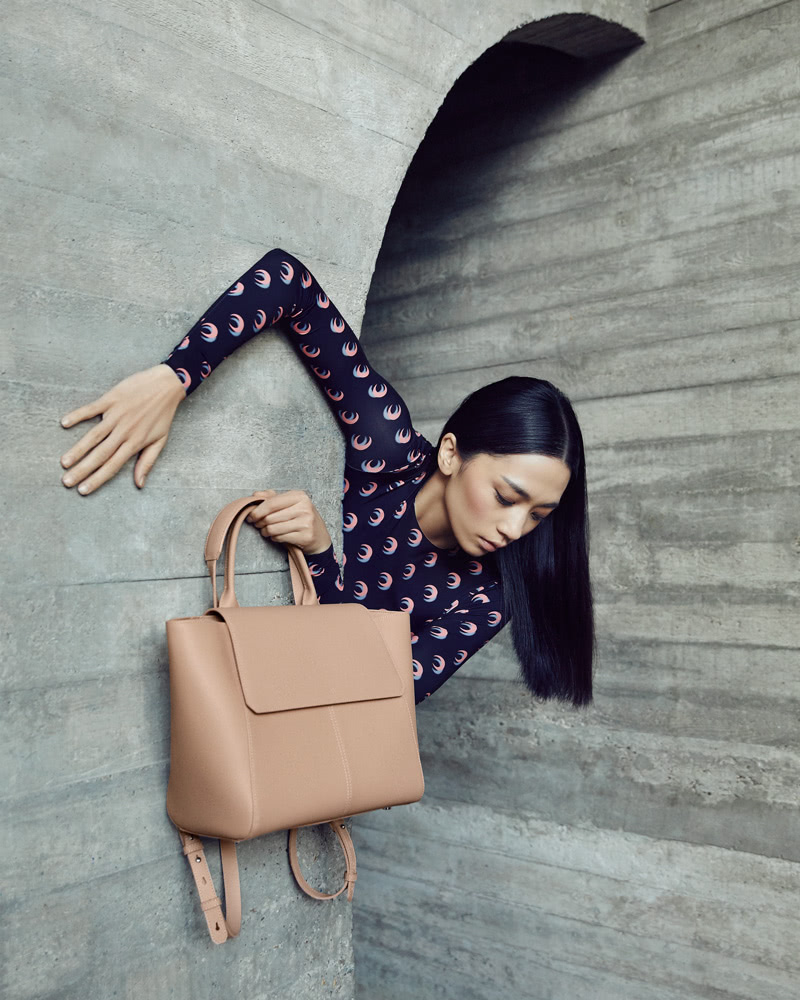 Mini Hero
The tablet-size Mini Hero is a lesson in versatility. With its convertible straps, this multitasking bag can transform from a tote to a backpack in no time (a quick shoulder-strap adjustment and voila). The bigger version, the Hero, has room for your daily necessities — including a 13-inch laptop.
Midi Pyramid
The 15-inch Pyramid and the 13-inch Midi Pyramid are spacious yet structured shoulder bags that feature a padded compartment that snugly holds your laptop. True to KAAI's motto, "Carry Your Life," these tote bags can hold all of your daily essentials, and then some. Subtly sophisticated, you can go places with these KAAI bags without looking out of place.
In fact, KAAI bags are such wonderful all-rounders you'll wonder how you lived without one. There's a good reason for the brand to be featured on our shortlist of the absolute best work bags for women this year.
We'll take one of each, thank you.
Belgian Big (Bag) Bang
You, the modern and stylish working women, are the inspiration for this handbag revolution.
Designed with modern women in mind, Belgian brand KAAI is proving to be a major force in modern fashion.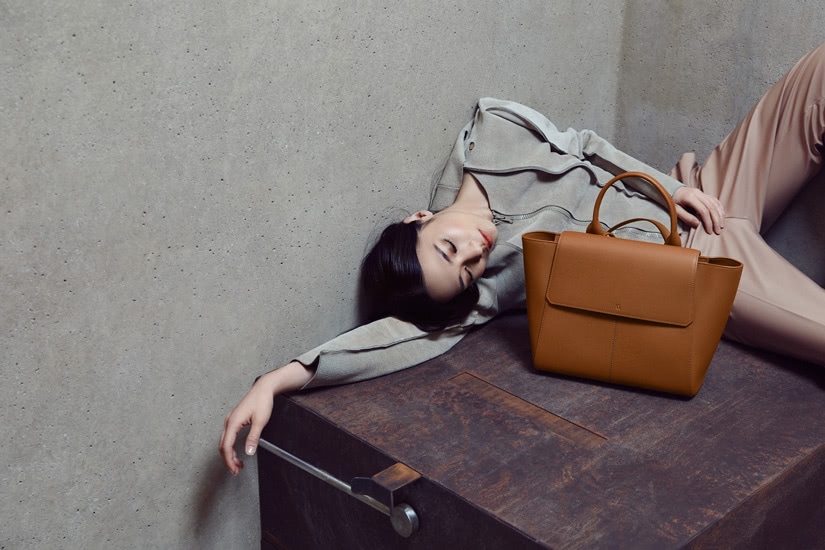 KAAI was launched in 2018 by co-founders Ine Verhaert and Helga Meersmans, who held high-powered positions in fashion and retail, respectively.
KAAI (quays in Dutch) takes its name from the canals of Antwerp, one of Europe's fashion capitals and second-largest port. A connection between the city and the ever-moving water, The Quay symbolizes the life of women on the go.
Today, KAAI brings an entire universe of fashionable yet practical bags and accessories for the modern businesswoman on the go.
New styles. New shades. New reasons to fall in love with this Belgian handbag brand.
Website: shop.kaai.eu
Kaai's Studio-Store address: Nationalestraat 91, 2000, Antwerpen, Belgium