Richard Nilsson is the co-founder and Managing Director of Lifestyle Asia and the Head of Digital Media for Burda International Asia.
In 2006 at the age of 22, Richard moved from native Stockholm, Sweden to Hong Kong with the idea to build a luxury lifestyle digital magazine – one that would be updated daily, and stand out in the traditionally print-dominated market.
The concept was expanded, and local editions were launched in Singapore (2008), Thailand (2009), Malaysia (2012), India (2018) and France (2019).
Ten years later, in 2016, the business was sold to German media conglomerate Hubert Burda Media through its global arm Burda International.
Richard has since 2018 also taken on the responsibility of running Prestige Online, Augustman, Pin Prestige, and Hello Magazine Thailand. He's now leading a profound revamp of all the magazines under his management with new platforms, teams, and services.
Richard Nilsson on the digital transformation of luxury publishing in Asia
Luxe Digital: What brought you to Asia in 2006 to launch Lifestyle Asia?
Richard Nilsson: The simple answer is opportunity. We wanted to fill a gap in the Hong Kong media market. At that time, there was no digital magazine targeted at affluent readers, with curated luxury and lifestyle content. There were printed magazines on these topics, but with three to four months' worth of old news due to the publishing cycle.
Essentially what print offered and still offers is very much "yesterday's news tomorrow."
I wanted to address this problem by targeting digital-savvy readers with timely, newsworthy and accurate luxury and lifestyle content.
We launched before Facebook, Twitter and Instagram, and before smartphones, tablets and any sophisticated digital publishing.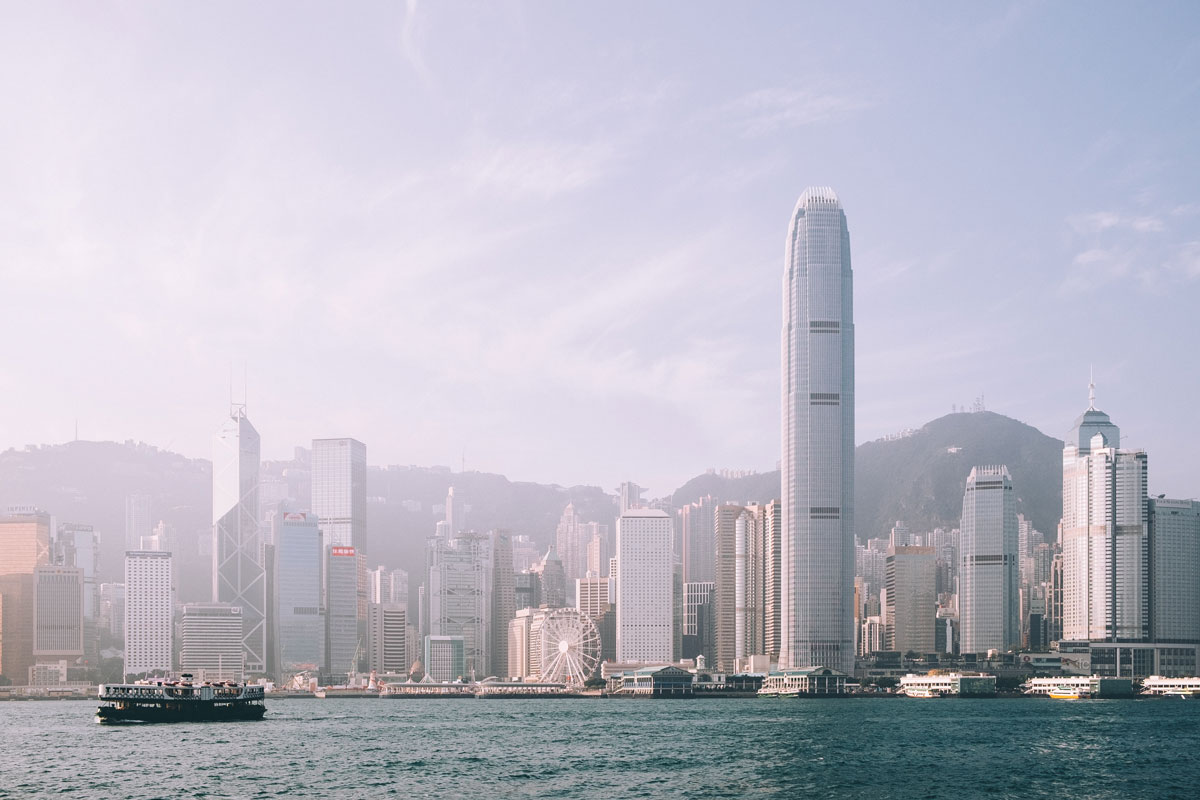 Luxe Digital: You also took a risk to go digital-first while luxury magazines in Asia were still mostly invested in print. What motivated you?
Richard Nilsson: We saw the opportunity to be the first in a niche we believed would eventually grow, and draw advertisers. I believe we were about two to three years premature in our launch. The advertisers that said they would never advertise online then, are some of our strongest advertisers today, 12 years later.
Luxe Digital: Can you tell us more about Burda's acquisition of Lifestyle Asia in 2016? Why did you decide to sell the magazine, and what did you learn from the experience?
Richard Nilsson: We had been friendly with Burda since they announced the acquisition of CR Media, which owned the Prestige and Augustman brands. After three succeeding CEOs and endless conversations, we managed to strike a deal with them on 7 December 2016.
They offered the right future plan and a straightforward deal. There were rival offers from two other large media groups in Asia but this was the better fit for us.
Burda was and still is the most suitable partner for us. We have taken the brand to India and France through our local offices in those markets. This is something we probably wouldn't have done on our own or with another Asian media house. Till today, LSA remains profitable, which is very rare in the fast-growing digital business sphere.
Luxe Digital: What are your current responsibilities within Burda?
Richard Nilsson: I wear a few hats:
Luxe Digital: How do you differentiate your portfolio of magazines now?
Richard Nilsson: There is a slight overlap in audience and content – which is inevitable if you are in the luxury and lifestyle space – but we have clear editorial strategies that separate the offerings, as well as different target audiences.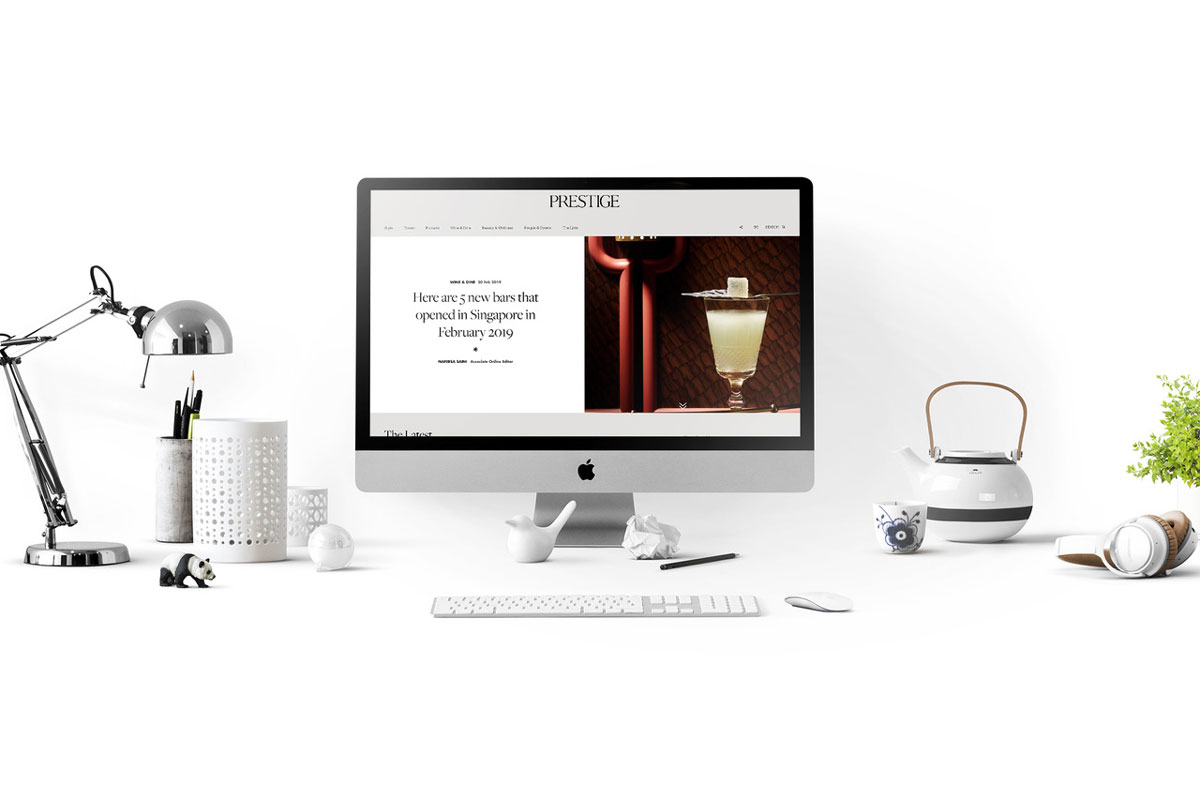 Luxe Digital: In particular, what are the key differences between Lifestyle Asia and PrestigeOnline? Do you target different audiences?
Richard Nilsson: Prestige covers events, high society, and high luxury, whereas LSA is focused on lifestyle topics such as travel, dining and fashion. Both offer content on everything else under the luxury lifestyle umbrella but the primary focus is different for the two magazines.
The Prestige target audiences are socialites, CEOs, entrepreneurs and their families.
LSA goes after affluent millennials and professionals with high disposable incomes.
That said, we have readers following both offerings.
Luxe Digital: With over 10 years of experience in luxury media, what are your views on both the media and the luxury industries today?
Richard Nilsson: We'll see a consolidation about to erupt in the luxury media landscape – particularly in traditional publishing houses. Traditional publishing houses will be forced to create new extensions, ventures, and agency type of businesses to boost their ad margins.
Instagram is taking over a larger slice of the potential advertisement budget with more luxury brands turning to it as a relatable medium. This is despite the divided opinions people may have about influencers' effectiveness.
The luxury industry has, in the past, been more conservative but we've seen a change in recent years as the old business model of driving consumers to stores has become more challenging. One needs to have a solid product innovation and distribution strategy to reach the new millennial audience, who will continue to drive luxury e-commerce forward.
Luxe Digital: Do you see an evolution in how advertisers perceive digital opportunities today compared to 10 years ago? What has changed?
Richard Nilsson: There is a huge difference, as digital wasn't important 10 years ago as a medium but is today the most crucial mode for communication for luxury brands.
There's a tectonic mind-shift as clients know that the consumer today is online and reading trusted sites such as ours and checking social media on the go on their smartphones.
Luxe Digital: More broadly, what are your observations on the impact of digital on the luxury industry?
Richard Nilsson: The mechanical watch industry has never looked more interesting and has been revived from having a difficult time some years ago. This I believe is partly thanks to digital and social media, which have created an urge among Millennials to buy mechanical vintage and new luxury watches. The likes of WatchAnish, Hodinkee and many other watch influencers have paid a key role.
Fashion has gone bonkers and we see most of the luxury brands creating designs targeted at millennials. Street meets high fashion in the latest trends, and brands like Balenciaga have won Asian millennials over with their solid distribution strategies to allow some of their main SKUs to be sold across various e-commerce platforms such as Mr Porter and FarFetch.
Other brands are capitalising on this trend; take for instance Louis Vuitton with Virgil Abloh, who elevated LV's men's fashion to new heights in less than a year.
Ricardo Tisci for Burberry and Kim Jones for Dior have done the same, and men's luxury fashion is growing rapidly.
Digital magazines, bloggers and influencers across social, video and text-based stories have had the most pivotal effect on reaching the hard-to-reach Millennials consumer through storytelling, and the e-commerce business in the luxury sector has never looked better.
Luxe Digital: What are the biggest opportunities that the digital transformation brings to the industry?
Richard Nilsson: I would say brand-building through multi-touchpoint storytelling, high-quality content that is engaging in a way that print can never offer. You don't have to go to the newsstand and buy an outdated fashion magazine any longer – it's all online and free to be consumed anywhere at your convenience.
Luxe Digital: And what about the most significant challenges?
Richard Nilsson: Challenges include keeping up with constant new developments in the digital landscape. Creating a reliable team well-versed in digital products and tools is key to successful campaigns but finding the right people takes time.
Luxe Digital: What's your vision for the next five years? What are you most excited about?
Richard Nilsson: I'm working on a secret project for Burda International which shall see the group grow by four times over the next few years. The vision is to create a luxury platform across Asia and the globe. That's all I can say at this point. The project is very exciting.
A few words that say a lot:
A book that influenced your life
So many, but I guess either "Awaken the Giant Within" by Anthony Robbins or "Principles: Life and Work" by Ray Dalio.
Luxury in one word
Time
The future of digital in one word
Bright
If you were to only pick one color
Blue