The Opportunity
Social media influencers can provide luxury brands with an authentic and engaging story for their high-net-worth consumers, compensating the decline of traditional digital advertising channels.
Influencers can take care of the content production and distribution, leveraging their significant online following base to drive reach.
The Problem
Influencer-led or co-created content requires luxury brands to loosen up their creative control.
Although promising, influencer high-end marketing is a grey market with many pitfalls. Selecting the right type of partnerships, avoiding inflated user base and engagement rates, and measuring a meaningful ROI remain problematic.
The Solution
Identify the right mid-tier or even micro influencers who can create authentic content for your luxury brand.
Ensure alignment internally, with clear objectives and KPIs, before engaging with an influencer.
Set up a strategic framework that will enable your luxury brand team to think holistically about your marketing strategy. An influencer campaign needs to be part of a broader approach, where each channel can supplement and amplify each other.
Initially considered just an experimental advertising channel, especially for high-end and luxury brands, influencer marketing is now worth $1 billion dollars annually and is the fastest growing form of digital advertising. 84% of brands will integrate an element of influencer marketing as part of their plans this year.[1]
In this report, we will explore the current state of influencer marketing, the opportunities for luxury brands to leverage influencers' authenticity and create unique content, as well as the potential pitfalls that surround choosing the right influencers. We'll also discuss the challenges of measuring the true ROI of influencers campaigns and the various KPIs that luxury brands should pay attention to.
The State of Influencer Marketing For Luxury Brands in 2018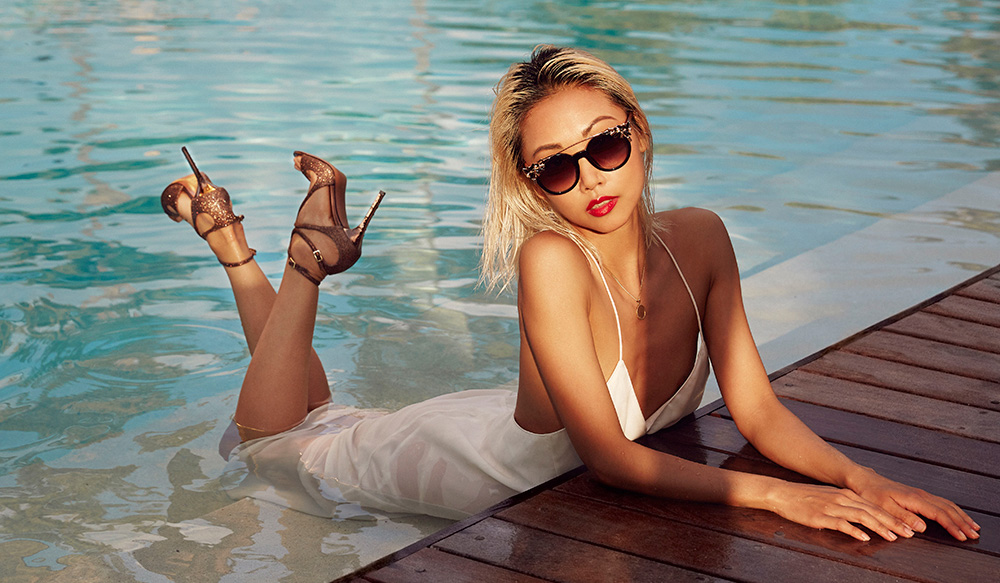 Luxury brands have historically approached social media with caution. At first glance, it seems counter-intuitive for a brand built around exclusivity to invest in platforms that are all about accessibility. However, times are changing. Consumers have never been as sceptical towards advertising as they are today. Luxury is no longer about shrouding the brand in mystery, but more about authenticity, quality, and personality.[2]
Where fashion editorials and high-end magazines used to dominate and drive consumer opinion, the new voice of truth comes from digital influencers. A recent study shows that 92% of consumers trust an influencer's opinion more than an advertisement or traditional celebrity endorsement.[3] Even more so, technology has kept up with consumer sentiment, and with the advent of ad blocking technologies, consumers no longer have to accept intrusive digital advertisements as a fact of life.
Social media influencers offer an engaged online audience. They can lend luxury brands a voice of authenticity and have the potential to produce original brand materials. In many ways, influencer marketing addresses several challenges that luxury brands are now facing online. Current trends seem to reflect this positive sentiment, with 73% of global high-end brands engaging in influencer marketing in 2017.[4]
However, adoption of influencer marketing as a part of a luxury brand's overall digital strategy has been relatively slow compared to non-luxury brands. Out of 300 luxury brands polled, half say that they have only been active in influencer marketing for a year or less. And 59% of those same luxury brands spend less than 10% of their total digital marketing budget on influencers.[4]
The continued hesitancy of luxury marketers to invest in influencer marketing comes as no surprise as the influencer marketing industry is anything but clear-cut.
Research And Vetting Of Digital Influencers Is Crucial For Luxury Brands
The budget needed to engage with influencers is often a grey area that can vary drastically from one influencer to another, and luxury brands are often at the risk of overpaying. A thorough look at the influencer's background and fit is the first step to ensuring a successful partnership.
The influencer marketing industry has reached a state of maturity now, with a handful of influencers enjoying millions of followings. Top-tier Instagram celebrities — those who have accumulated over one million of followers — can charge more than $5,000 USD per post.
While the number of followers is still an important factor to consider for luxury brands, reach should not be the deciding factor. In fact, high-profile influencers with immense reach not only tend to have inflated rates, but many have worked with too many conflicting brands to still be seen as truly authentic to their audience.
Furthermore, according to the New York Times, marketers should be particularly cautious about judging an influencer by the number of followers.[5] The demand for influencer marketing has spurred the proliferation of bot-enabled marketing tools that help gain followers and likes for Instagram users. It's a tactic that, in essence, cheats the game and helps create the illusion of a sizeable online community in order to attract potential marketers. Artificial likes, the purchasing of followers and even the creation of fake accounts make approaching influencers purely based on the size of their community a risky game at best.
As a result, influencer marketing experts at mOOnshot digital recommend their luxury clients to work with mid-tier influencer — followers in the 6 digits — over top-tier influencers. Mid-tier influencers are more dedicated to their community, passionate about what they do and offer a high level of perceived authenticity to consumers. Engaging ten influencers with a combined reach of 1,000,000 followers rather than only one influencer with 1,000,000 followers will result in more traction, engagement, conversions, clicks and a more authentic narrative.[6]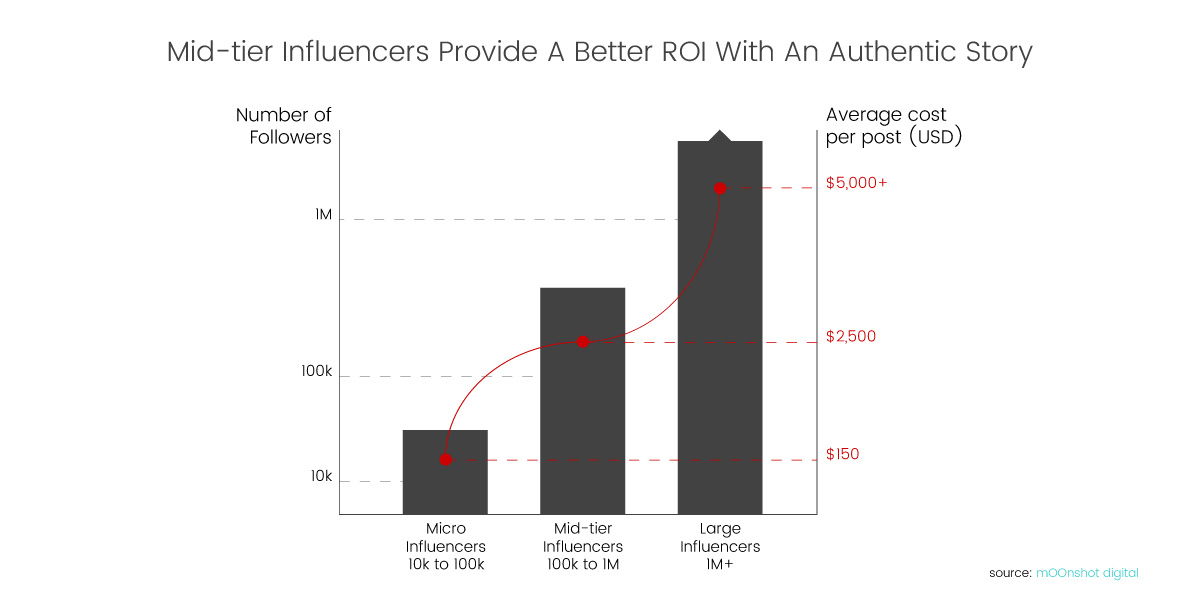 Whether luxury brands engage with top-tier or mid-tier influencers, it is critical to thoroughly vet potential partnerships and consider the following:
Is the influencer aligned with your brand positioning?
Does the influencer have the right demographic of followers that are potential customers for your brand?
Has the influencer worked with competitors in the past?
Is the content produced by the influencer a match for your brand in terms of visual and tonal quality?
Last, consider how the partnership with the digital influencer fits into an overall strategy, as it should not be treated as a one-off collaboration and should amplify other channels in the marketing mix.[2]
A fatal mistake for luxury marketers would be to forego the necessary research and instead, reach for a top-tier Instagram celebrity that is in conflict with the ethos and narrative of the brand itself.
Influencer-Led Content Creation, The Next Step For High-End Brands?
While luxury brands are used to producing branded content featuring celebrities that showcase their product, influencer marketing leans much more towards influencer-led content creation and distribution. In fact, one of the main benefits of working with influencers is having quality and original content as a brand asset.
Many luxury brands still feel uneasy and cite that one of their main struggles with influencer partnerships is controlling the narrative. Luxury marketers need to remember that influencers are influential because of their perceived authenticity. And collaborations will involve creating content that is inspired by the influencer's look and feel. Consequently, loosening the reins on creative freedom makes picking the right influencers to work with all the more vital.
When the partnership is carefully selected, granting a degree of artistic license to the influencer has resulted in a positive experience for luxury brands: For those that have explored content collaborations, 73% say that influencer produced content is "effective" or "highly effective" for their brand.[4]
More sophisticated luxury brands are even exploring collaborations with micro influencers (10,000 to low six digit followers). The appeal of micro-influencers is that they are artists and creators themselves who have carved out a specific niche — whether it be in art, music, fashion or beauty — and often have access to sub-segments that are less obvious. A partnership between a budding influencer with access to a niche audience and a luxury brand with a distinct and unique sense of style has the potential to result in extremely fruitful collaborations and highly original content. When an influencer and a luxury brand can grow together and form a trusting relationship, oftentimes, there is no payment transaction involved.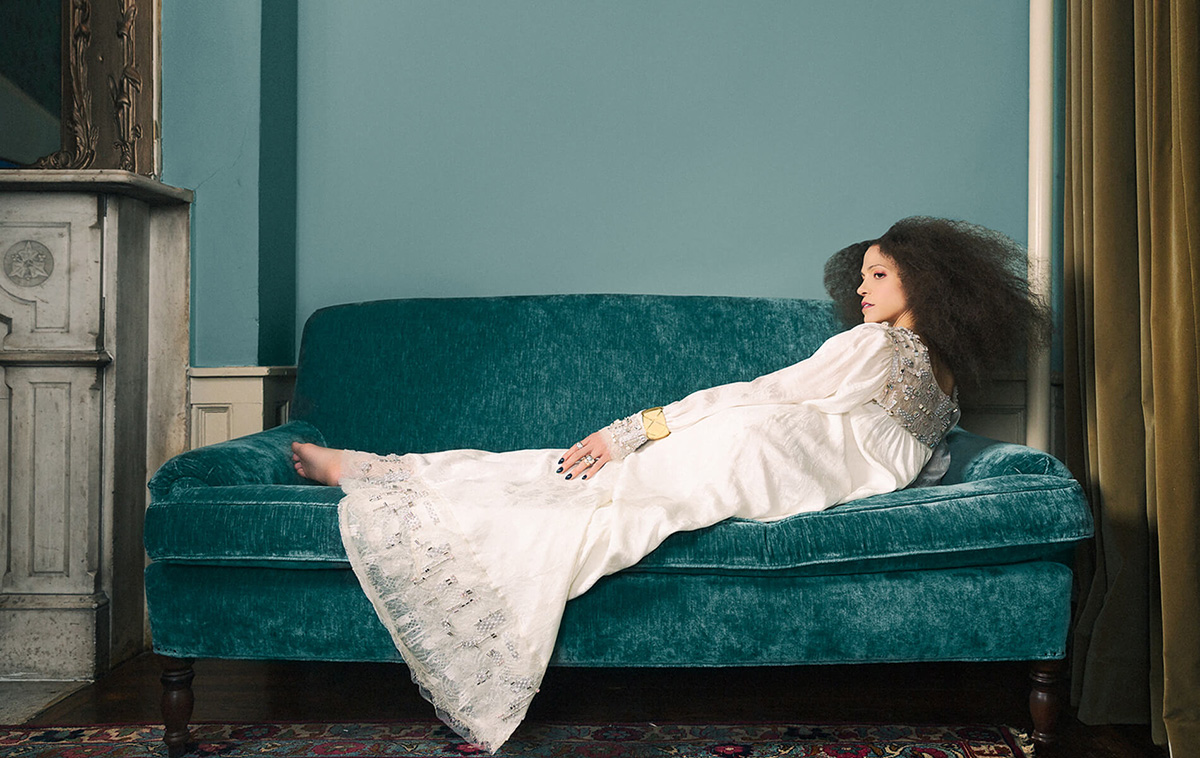 For instance,
Influencer Pari Ehsan (204K followers) has a long-term relationship with Chanel, one in which no payment is involved. She explains: "When the Chanel couture collection comes to New York during Fashion Week for press preview, I've established a relationship with them and they allow me to conceptualise a creative shoot around the couture pieces of that season. The relationship came about through meeting with them initially, working with them once, showing them my level of creation, and from that point, it's been an ongoing thing that we do together."
Luxury brands should think about how brand assets generated from the collaboration can be re-purposed for other channels and marketing efforts. If brands allow (carefully chosen) influencers creative freedom, the authenticity of their work will be beneficial in elevating brand authenticity and should be distributed strategically amongst all relevant brand channels.
Collaborating with an influencer should be seen as an investment in quality content. As luxury marketers can no longer depend on "exclusivity" to communicate luxury, execution and originality will be vital in retaining a sense of prestige. The more trusting relationships that luxury brands can build with creatively-driven influencers, the better the chances are for truly original content.
How Luxury Brands Should Determine The ROI of Influencer Marketing
Perhaps the biggest struggle for luxury brands has been determining the return on investment (ROI) of influencer marketing campaigns. This is becoming particularly critical as marketers look to increase their budgets for luxury influencer campaigns in the year to come.
Industry experts are the first to admit that there is currently no clear-cut way to measure the ROI of an influencer campaign. The metrics that are being used are what marketers consider as "soft" ROI, standard social and online measurements such as growth of a platform, web traffic generated, and content shares. These data points are limiting when it comes to determining the actual impact of a particular influencer or proving revenue-based return.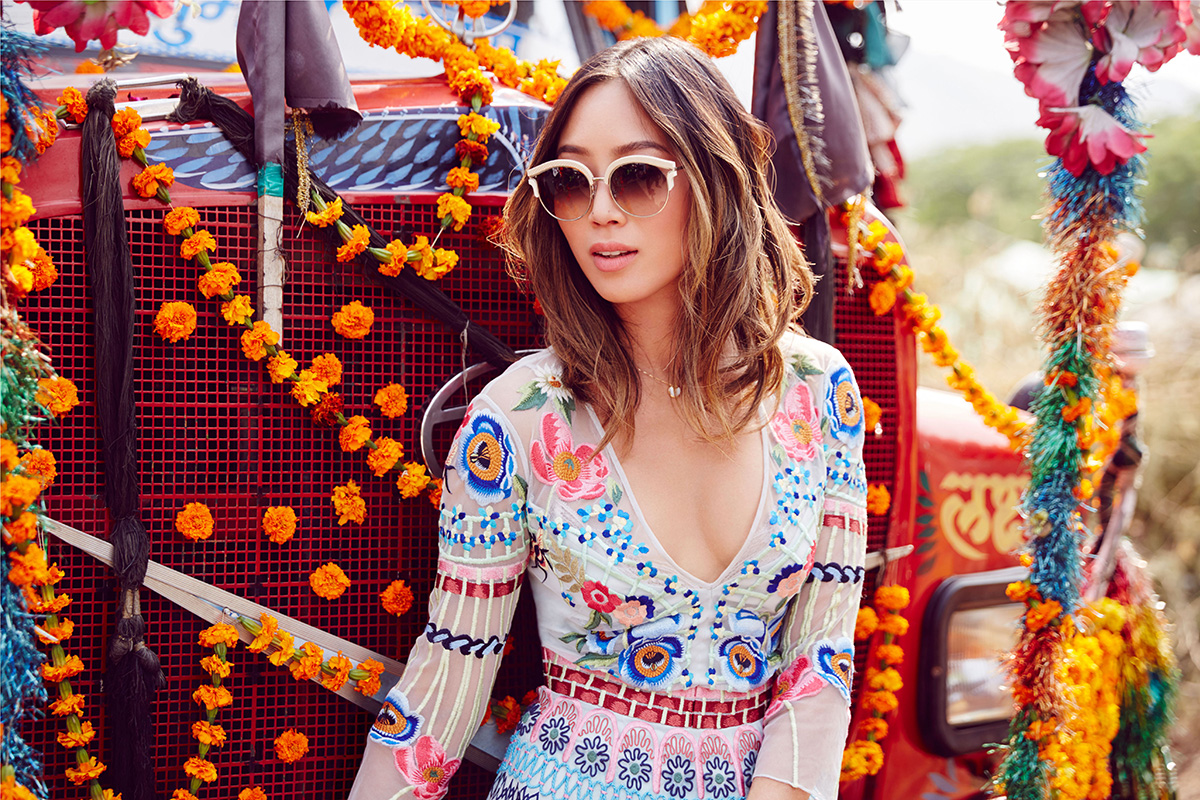 Jimmy Choo's influencer marketing ROI
Jimmy Choo can attest to the tricky nature of determining the ROI of influencer marketing: The luxury footwear brand is known for investing heavily in influencer trips. This year, the brand took seven top-tier influencers with a combined global reach of 6.5 million to India. However, when it comes to the ROI, things are foggy, at best. As Vogue reports, "a representative there says these trips are an important part of the brand's social media strategy, with the objective of creating aspirational and unique content for Jimmy Choo's audience, but regrettably there is nothing solid to prove a link between this kind of marketing and consumer sales, although they think there is a correlation."[7]
From a different perspective, the true value of influencer marketing lies in priorities that are inherently not conducive to hard metrics such as building a strong brand narrative, creating high-quality content, and generating aspiration.
As the influencer marketing industry continues to grow, so will the ability to measure its ROI in more concrete terms. At this point of the game, it is up to the luxury marketers to assess what the brand's strategic priorities are and if the more intangible benefits of influencer marketing is enough to overcome a weak link to the actual ROI.
Luxury Brands To Prioritise Instagram For Influencer Marketing
For luxury brands that have decided to dive into the world of influencer marketing, measurable ROI or not, Instagram is the chosen platform for engagement.
Within the world of luxury, Instagram is by far the dominant channel. A report on New York Fashion week found that out of the 13 million total interactions that occurred on social media during NYFW fall 2016, an overwhelming 97% of them took place on Instagram with only 2% on Facebook and 1% on Twitter.[4]

Chanel's #newchanel5 campaign
Luxury brands are taking advantage of this powerful marriage between influencers and Instagram. To illustrate, fashion house Chanel leveraged this trend for the launch of its new No. 5 L'Eau perfume. The luxury brand invited high profile guests and carefully selected influencers to the South of France to visit its production facility. The chosen mix of top and mid-tier influencers documented their journey and used two brand-created hashtags, #newchanel5 and #chanelgrasse, to aggregate content during the trip. This exclusive (and yet accessible) behind the scenes look garnered high engagement on Instagram. Creating a social media ripple effect, the influencers' followers were in turn inspired to create their own content around the new perfume. The branded hashtag, #newchanel5, resulted in over 1,600 pieces of influencer and user-generated content. The two hashtags in total received almost one million likes in the first month of the campaign.
Again, social media metrics are not traditionally defining markers of the actual impact or ROI that campaigns have. However, within the measurement limitations of influencer marketing, this Instagram-fueled collaboration is deemed as a successful one in terms of generating engagement and awareness.
Influencer Marketing on Instagram Projected to Grow to 2.38 Billion By 2019
Influencer marketing isn't going anywhere but up. The opportunity is immense for luxury brands to find an authentic way to reach new global audiences. With anticipated increased budgets in influencer marketing, luxury brands need to remember that high-quality content is the main factor to consider, not necessarily reach. The key to retaining prestige and a sense of luxury within the context of social media will depend on the ability of luxury brands to select the right mix of partnerships in order to create new, intriguing and authentic content.
---